Hey guys, today I'm going to review the Activated Charcoal Face & Body Detoxifying Scrub from Fuschia.
Scrubbing is a very important step to get a radiant skin. If you don't scrub or exfoliate your skin and keep layering your skin with moisturizers and creams,your skin won't be able to absorb the goodness of all these products unless you get rid off the built up dead skin.
I exfoliate my skin at least once a week, so when I received this scrub I was highly delighted. Even though I prefer an exfoliator over a scrub any day, the detoxifying ingredients in the product (i.e: charcoal) made me feel about this product otherwise. I love using charcoal face packs and exfoliators, I feel like they draw out all the impurities from the skin without effort.
My Experience:
I loved the presentation of this product. However, I am not sure if the ingredient list written on the lid is the key ingredient list or the full ingredient list. The product claims to be free of paraben, SLS, phalates, artificial tints and synthetic colour which makes it all the more attractive. 😀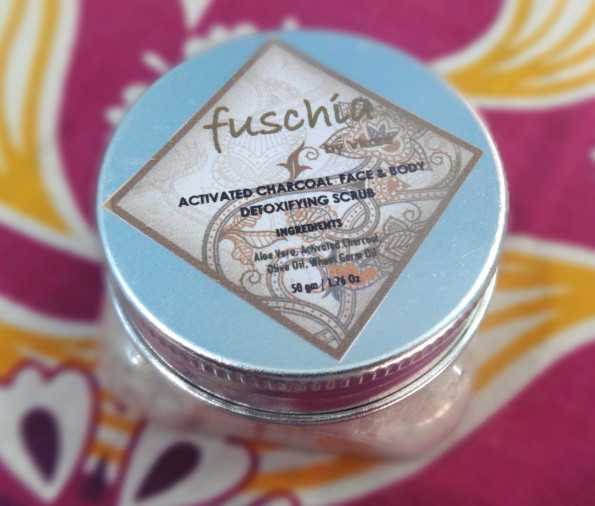 The scrub smells heavenly. However, I felt that the granules are way too large to be put on the face. So I have been using it as a body scrub and loving it. Clearly scrubbing the body is as important as scrubbing the face and this is the first scrub I have ever used that left me so satisfied when it comes to scrubbing my body. I could literally feel the dead skin washing off and was left with a baby soft skin post scrubbing.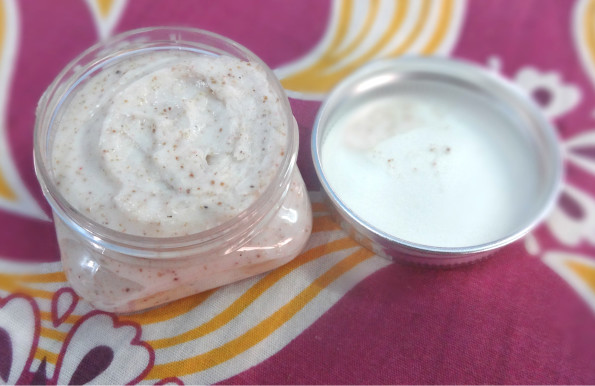 I am immensely satisfied with this product and will recommend to anyone looking for a good body scrub.
Will I purchase it?
Yes
Pros:
Does what it claims
Parabens, SLS and Artificial Fragrance free
Pocket friendly rate
Cons:
Granules can be too large if you are looking for a face scrub.
Price:
449/- rs for 100gm