Hi guys, remember the massage candle I got with my Fab Bag last month? Well. I am going to review it today.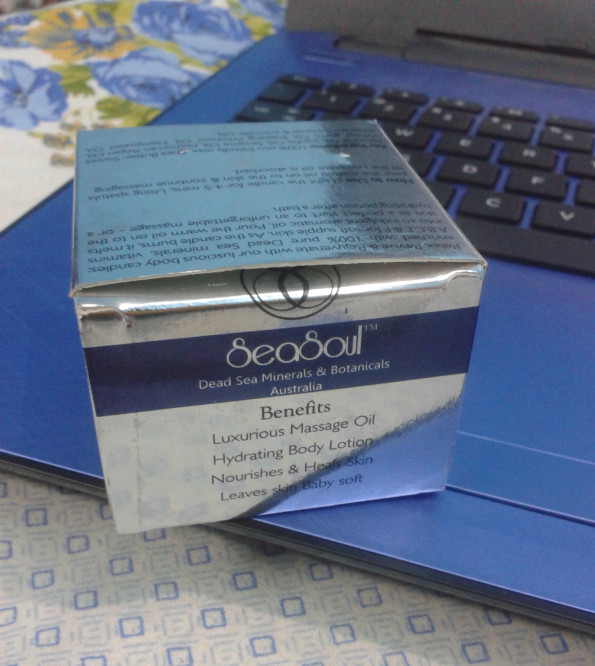 Frankly speaking, this is the first massage candle I have ever used, so I really don't know where to start.
May be we should start with what the product claims, how to use it, and the ingredient list…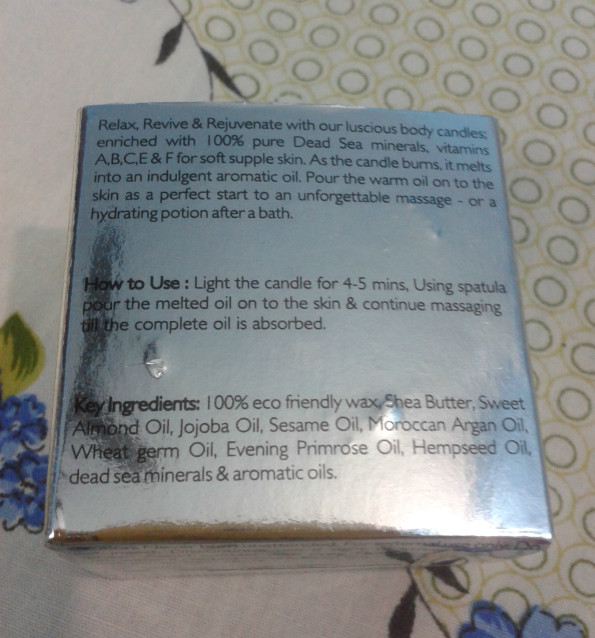 As you can see, the product is made completely out of natural products, so that was one reason (other than the classy packaging) it won my heart even before I used it.
So here's how the candle looks from the inside: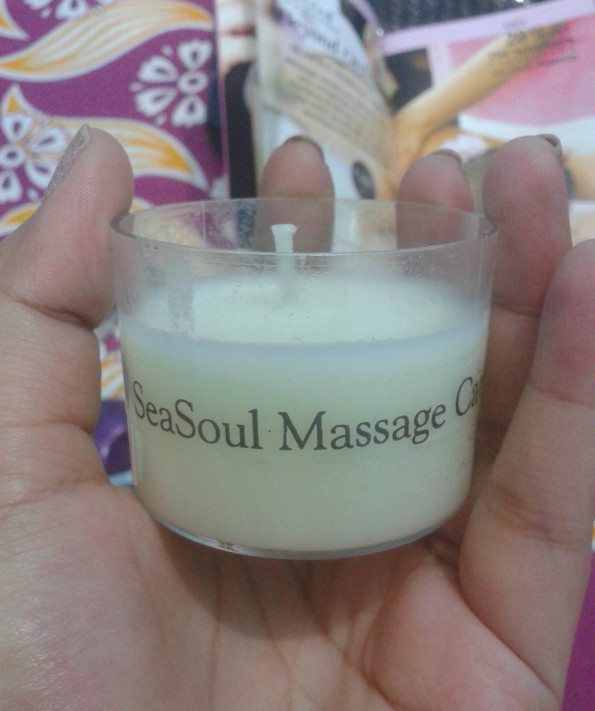 Classy, isn't it?
My experience with SeaSoul Massage Candle: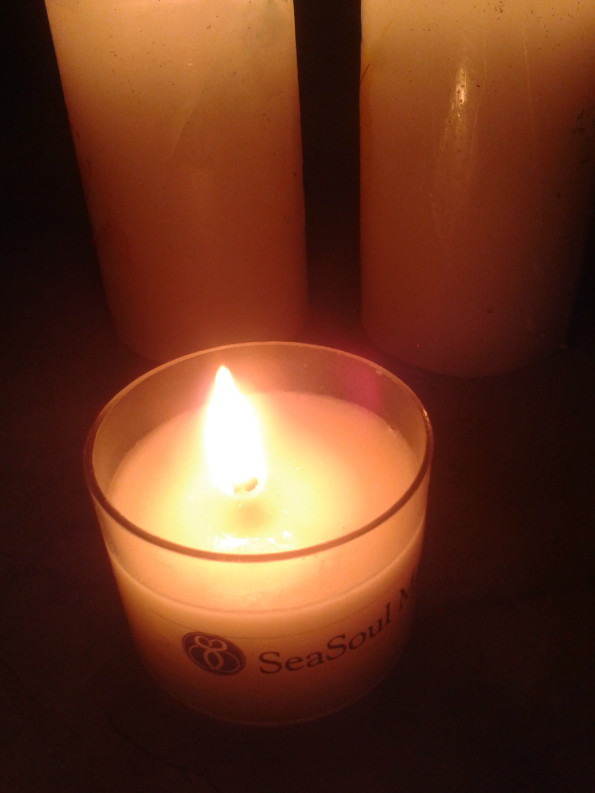 As per the instruction, I lit the candle for about 4-5 mins. The carton read that a spatula is provided to pour out the warm wax but sadly it wasn't. However, that wasn't a big problem, as the wax wasn't too hot as I expected it to be, so I just poured it out on my palms, rubbed it and applied on my skin. I must mention that the first time I used it, it was at the end of a very hectic day. It instantly calmed my nerves and made me feel relaxed. The oil doesn't feel sticky on the skin and absorbs very easily. The aroma was calming, relaxing, sensual and yes, amazing. The best part about the oil is that the frangrance lingers for a really long time.  Just drizzle and massage a little oil all over the body and you can enjoy an extra-ordinary pamper evening or a spa-at-home. And to top it all, your skin feels extra-ordinarily healthy for the next few days.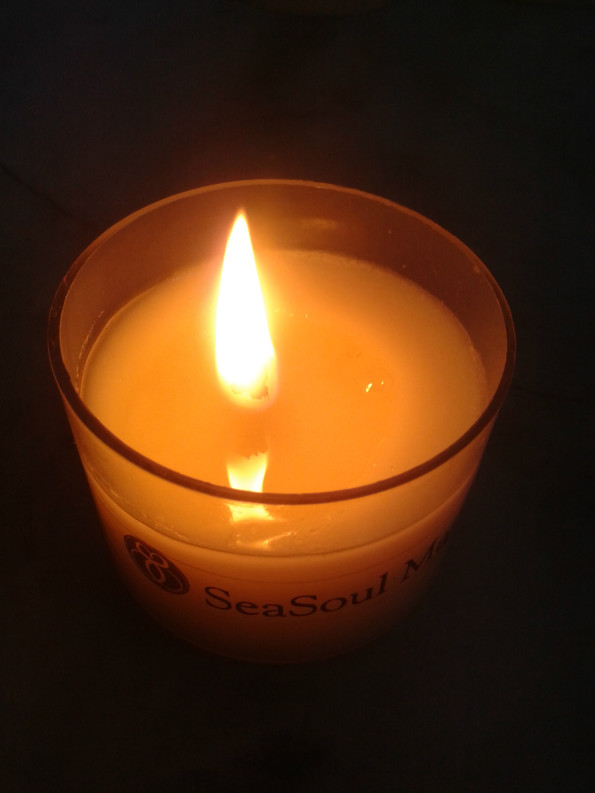 Was it a co-incidence that I got my hands on this right when I was looking for a perfect,yet unique Christmas gift for my mother?
The whole candle will last me more than 10 usage, how cool is that? I'm going to use it whenever I experience a tough day, and I would recommend it to anyone who loves pampering their skin/themselves once in a while.
Pros:
Moisturizing and nourishing
Smells heavenly
Doesn't leave stain on cloths :p
Relaxing
Classy packaging
Perfect for gifting
Cons:
Will I purchase it again?
Of course I will.
Rating:
5/5