Hi guys, I received my October Fab Bag yesterday but didn't get time to write the review, so better late than never 🙂
October is the month of festivals, and just 4 days before Durga Puja, I received my festive themed Fab Bag.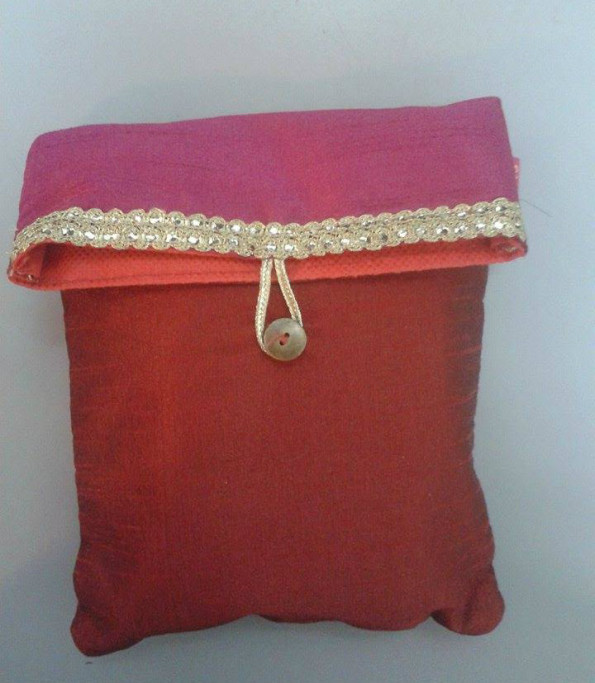 How gorgeous it is!
Speaking of what was inside the bag, get ready to envy me if you haven't ordered this month's Fab Bag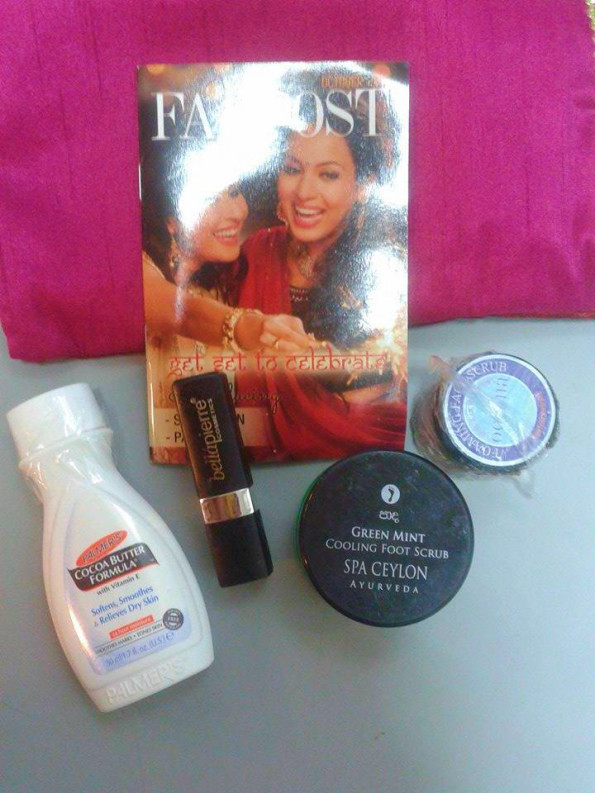 See what am talking about?
Here's everything I got in the bag:
Bella Pierre Mineral Lipstick Ruby: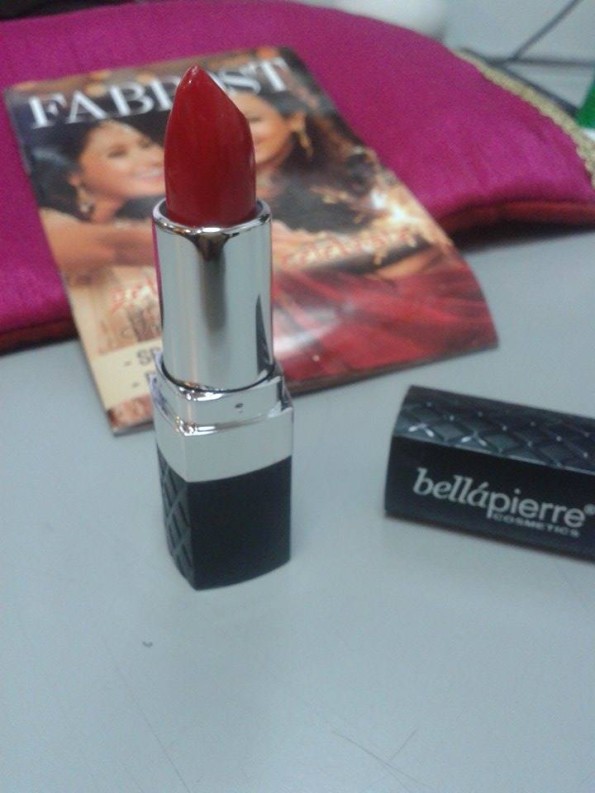 My favourite product from the bag. I am a big fan of coral and ruby lipsticks and you can imagine my excitement for getting a full-sized Bella Piere lipstick in the colour ruby just before Durga Puja. The lasting power of the lipstick is mind-blowing, and I'm glad that I got to meet this brand via Fab Bag.
Price:1500/-
Palmer's Cocoa Butter Formula Body Lotion: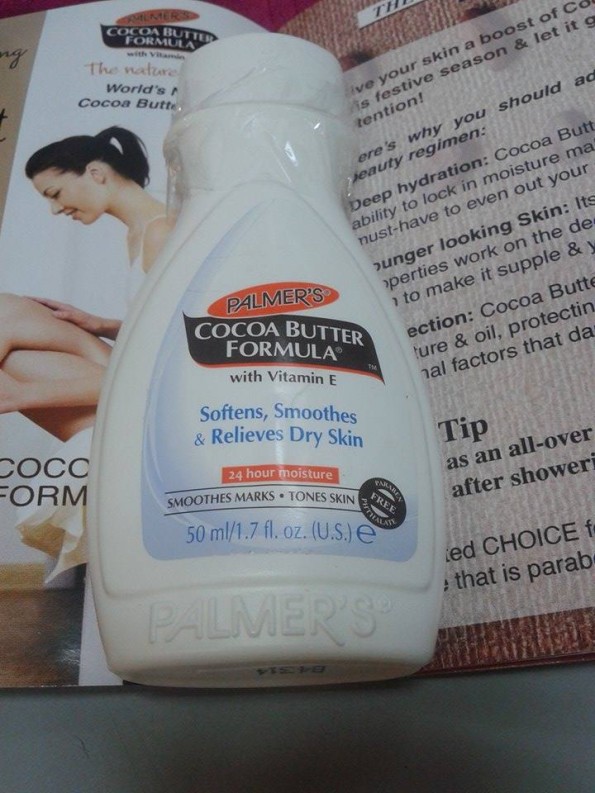 I'll take it that this product needs no introduction. Palmer's is a widely loved brand and receiving their body lotion during fall is like a cherry on the top.
Price: 545/- for 400ml
Spa Ceylon Green Mist Cooling Foot Relief: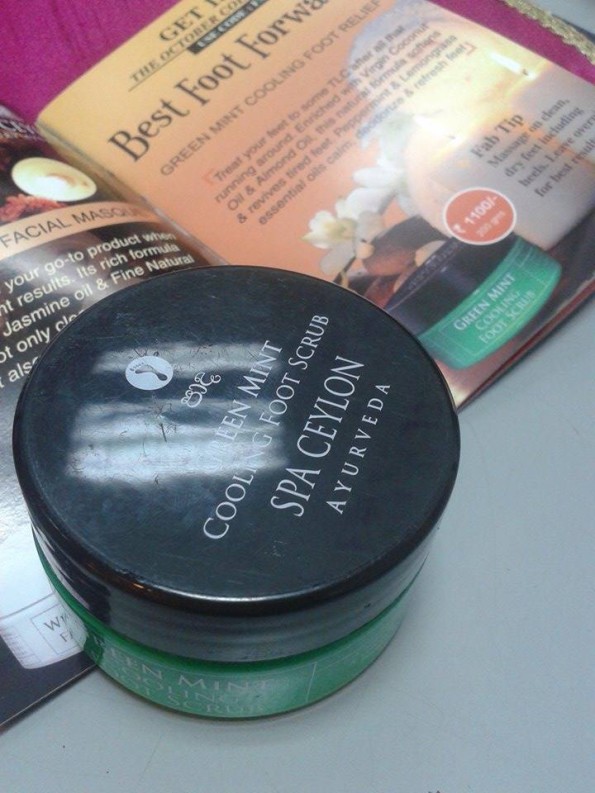 Spa Ceylon is a new brand to me which was introduced by the Fab Bag team this month. I haven't used this product yet but mint cooling foot relief sounds fun since I have tiring day at work almost every single day.
Price: 1100/- for 300ml
Nyassa Oceana Foaming Face Scrub: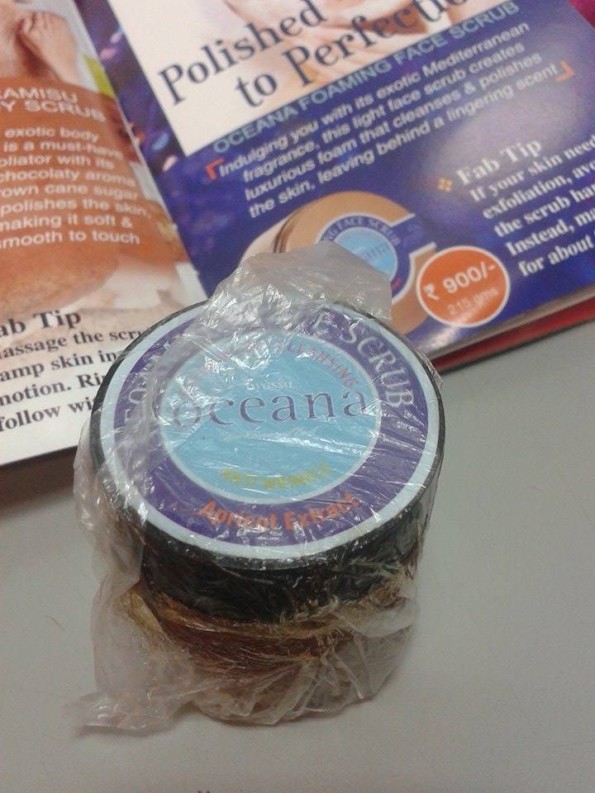 All beauty bags has a least loved product, and this on is mine. I hate apricot scrubs and I hope the granules of this scrub are not as big as the apricot scrubs. I am very particular about scrubs since they can damage your skin on a permanent basis.
I haven't yet tried this one out, but I'll try and review it as soon as I can.
Along with the products, the bag also contains a Fab Post magazine and a information card…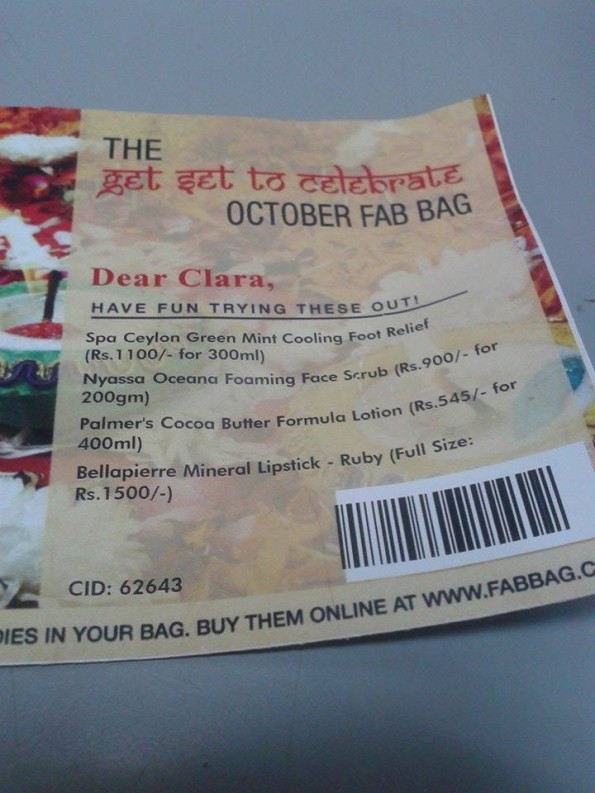 Overall this month's Fab Bag was amazing and you guys should order the bag too, if you already haven't.
Here's the link:
http://www.fabbag.com/women.html
Bye
Xoxo