So me and my boy friend were looking for a French cafe to spend our evening and we found out about this place on Zomato. We quickly decided to give this place a quick visit and upon reaching we had the look on our face as if we have hit a jackpot. The ambience was too good, it's like anywhere you look you'll just find prettiness in every single thing. If you think am exaggerating then have a look by yourself…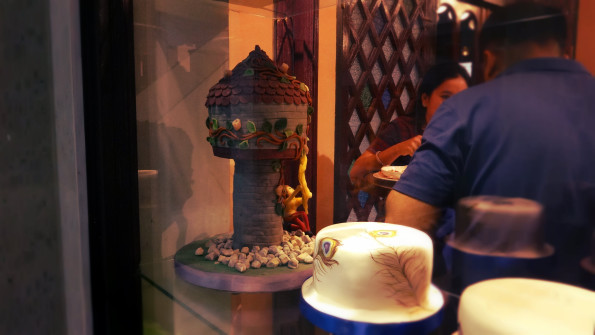 The Vintage counter though…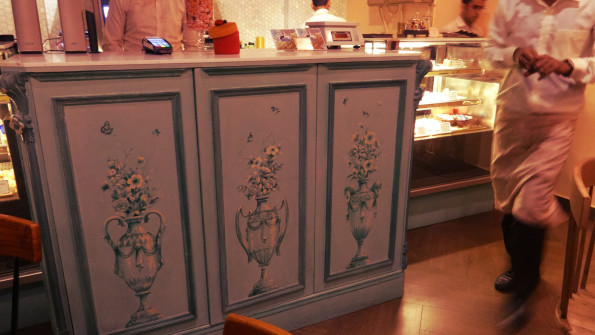 The cookie basket…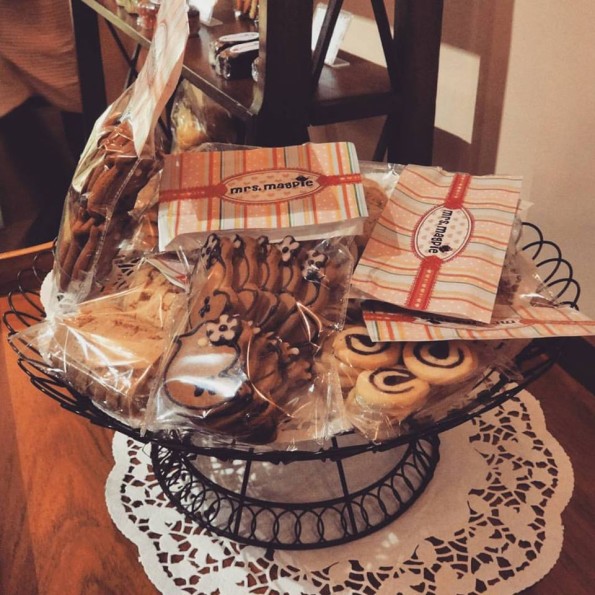 Moving on from the ambience… look at those pretty cakes and cookies…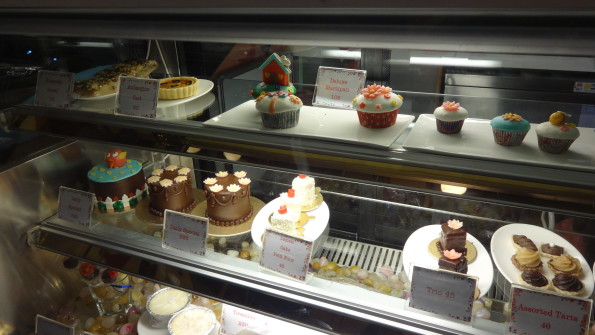 and the decor…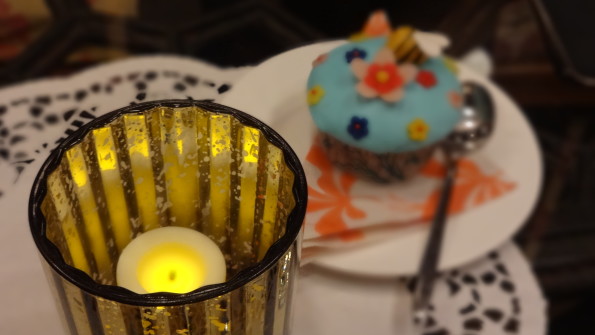 The Food:
Let's talk about the food now…
I was born without a sweet tooth but the pretty cupcakes made me hungry, so I ordered a cute cupcake with a bee on it, a Chicken Pot Pie and a Cheese Platter.
The Cupcake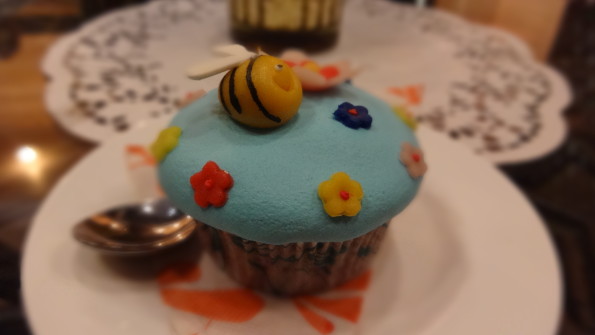 Yes, it tasted as good as it looks.  Honestly saying, I didn't have the heart to mess up the pretty decoration. I've never seen such a pretty cupcake and once I dug in my tastebuds were filled with a delicate raisin flavour. Yumm… it was too good…
The Chicken Pot Pie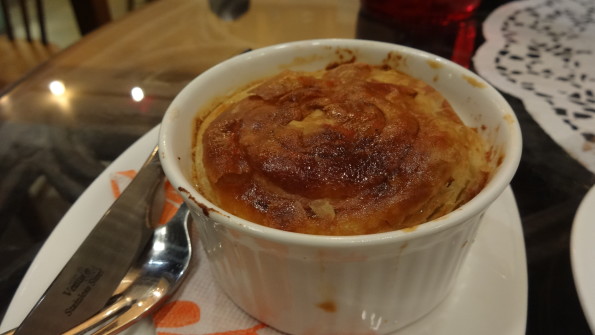 My favourite part of the course. Crispy  outside, creamy chicken inside. It was tasty enough to fall in love with… I'm definitely going back to this place for this pot pie.
The Cheese Platter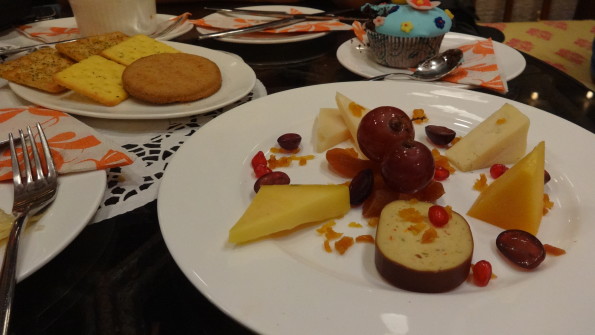 Contains  Camembert Cheese, Emmental Cheese, Gouda Cheese, Cheddar Cheese, Smoked Cheddar Cheese, Apricot, Grapes (two kinds)  and crackers…
The billing system is super cute.  they served the bill in a pretty pink basket with a bee on it. I never had such wide smile on my face while getting the bill 😀
The Price: Pocket friendly I can say.  The bill can vary from 600rs to 900 rs (for 2 people)
Since it's a typical cafe you will be disappointed if you are looking for a place to dine out as it closes at 9p.m and takes the last order on 8.30 p.m.  It's situated in an empty mall which I thought is a con.
But overlooking that, I would give a big thumbs to this place and can suggest to all my foodie friends… 🙂