Any beauty enthusiast will probably know that you should start your anti-aging treatment as soon as you are 25, it's called taking precaution before the damage is already done. My favourite way of taking precaution is adding pomegranate masks in my regimen once in a while and sometimes collagen. Now when it comes to reviewing a pomegranate mask or any product that's targeted for anti-aging, it's a bit tough for me, as for me, it's just a mean of taking a precaution, delaying a wrinkle that's supposed appear in 10 years (help me!). So there's no way of telling if a certain product is successfully delaying a saggy skin or a wrinkle for that matter. But anyway, I'll try my best.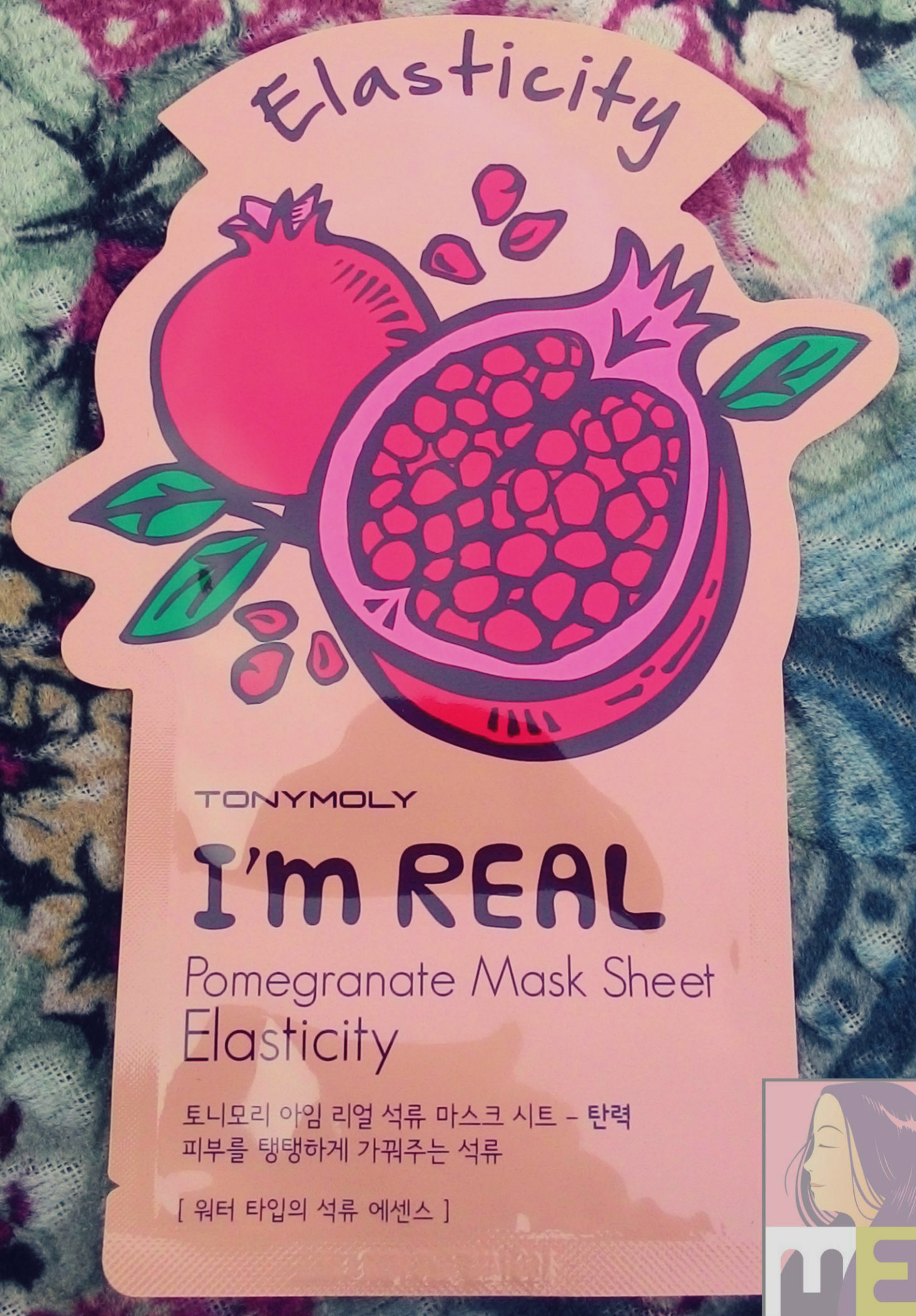 Claims:
Easy-to-use pomegranate mask helps address the look of sagging skin. Subtle fragrance and thicker cotton mask make for a luxurious experience. Ideal for all skin types.
Size: 21ml
INGREDIENTS
Water, Glycerin, Butylene Glycol, Peg/ppg-17/6 Copolymer, Glycereth-26, Panthenol, Bis-ethoxydiglycol Succinate, Allantoin, Peg-60 Hydrogenated Castor Oil, Chlorphenesin, Carbomer, Phenoxyethanol, Tromethamine, Hydroxyethylcellulose, Punica Granatum Fruit Extract, 1,2-hexanediol, Propanediol, Hydrolyzed Collagen, Caprylyl Glycol, Illicium Verum (anise) Fruit Extract, Hydrolyzed Elastin, Disodium Edta, Fragrance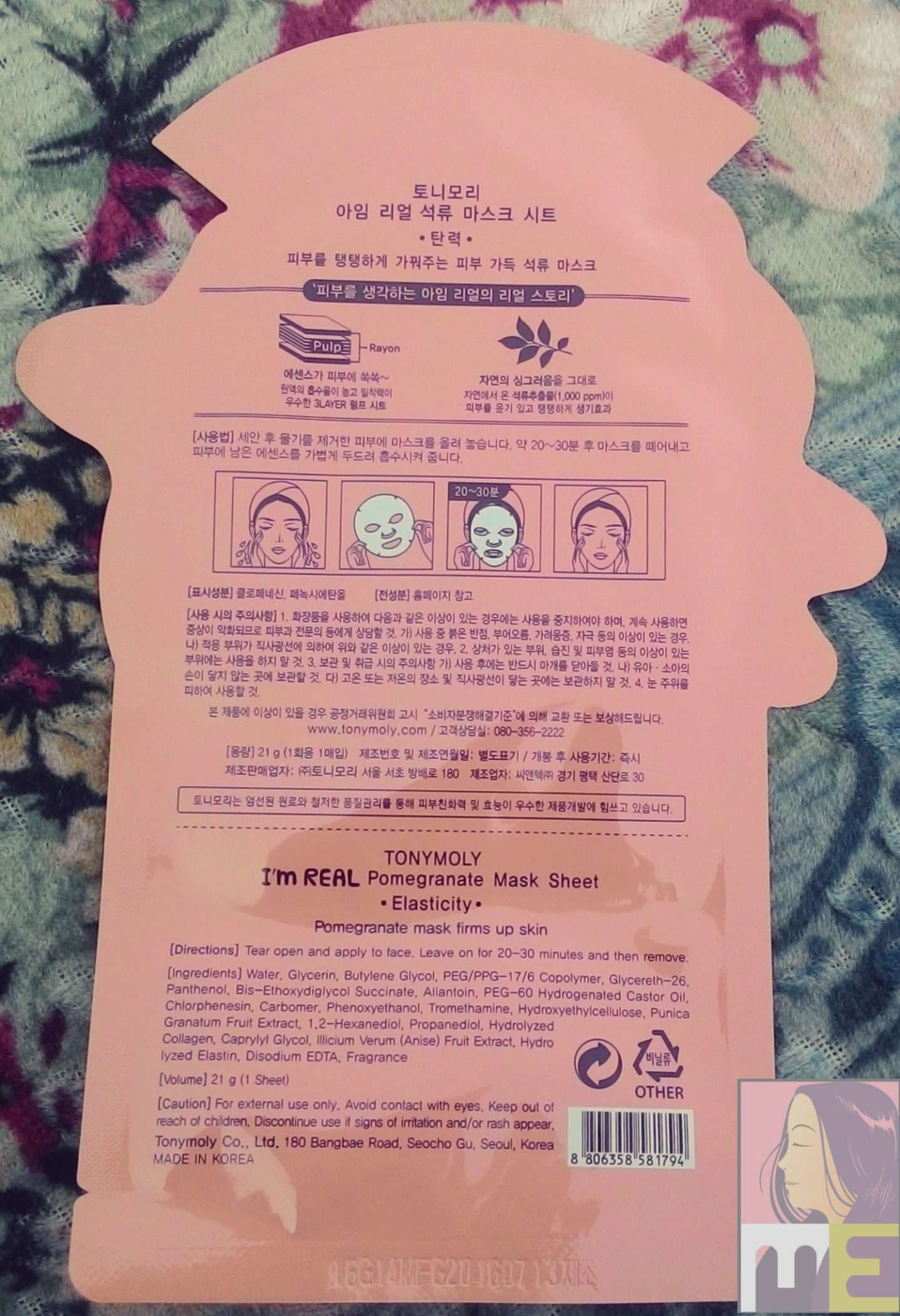 My CosDNA analysis came up pretty clean with Butylene Glycol raising 1 acne trigger flag and Carbomer raising 1 irritant flag.
My experience:
I used this mask during a recent trip when my skin was tanned. I used this after exfoliating my face and using the Tonymoly Tomatox wash off mask and lay idle for about half an hour. It was windy and we were staying in a sea facing room in a beach resort and had opened windows. As relaxing as it was, I removed the mask after 30 minutes when the sheet was almost dry and saw an immensely hydrated, firm and a bit brightened reflexion. Yes, my skin was firm, probably the only way to tell that the mask indeed works on delaying the aging process. I finished it off with a night cream and woke up to a super hydrated and firm skin the next morning.
Fitting: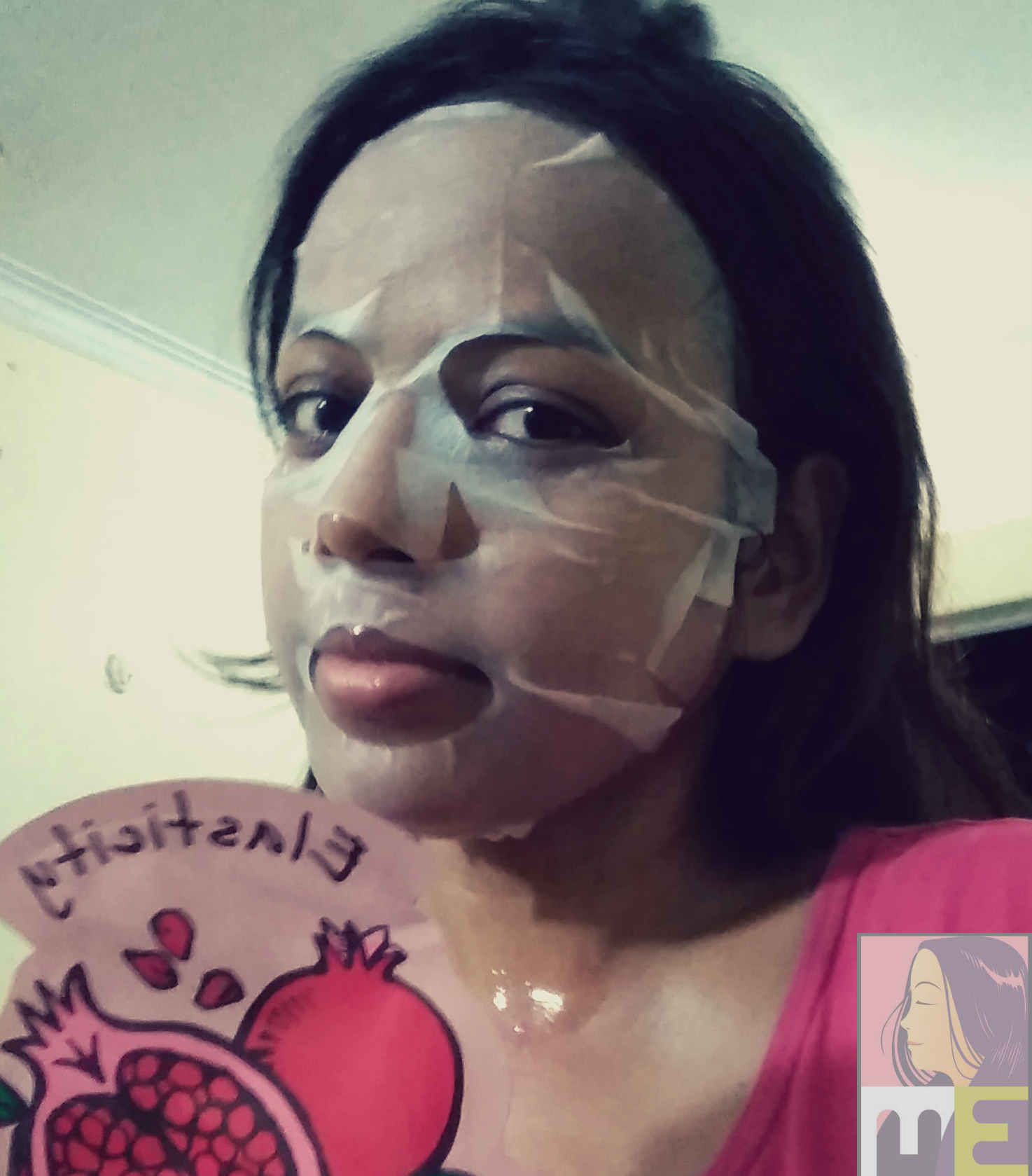 Really  good.
Pros:
Pocket friendly
Does what it claims
Hydrates
Good fitting (at least on my face)
Cons:
None that I can point out.
Where to buy:
Rating:
4.8/5