When it comes to skincare, I have set my standards so high that rarely any non K-Beauty product successfully impresses me. There are just a few Indian skincare brands that still hold their respective places in my regimen and Just Herbs happens to be one of them.
So today I'll be reviewing Just Herbs Livelyclean Honey Exfoliating Face Cleansing Gel that I have using for a while and I have a bitter sweet experience with this one.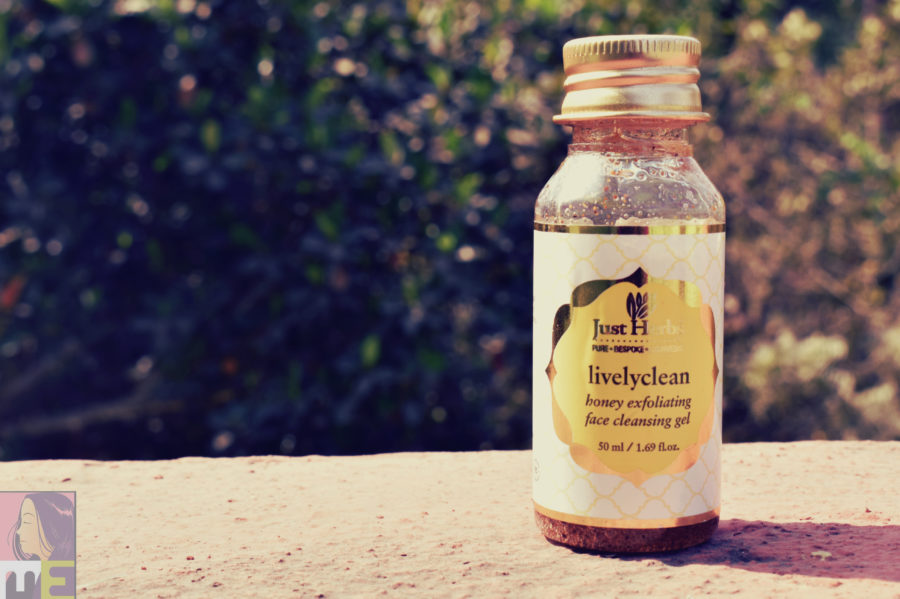 DESCRIPTION
This every day use foaming face cleansing gel is enriched with Neem, Holy Basil and Turmeric known for antiseptic properties. It provides gentle exfoliation with Arjuna, Symplocos bark and jojoba meal, banishes impurities from the clogged pores. It dissolves and eliminates dead epithelial cells exposing the tingling fresh clean skin beneath with the help of Orange peel. Gentle scrubbing stimulates blood circulation which detoxifies, oxygenates and activates skin immunity. Honey helps in maintaining moisture balance in the skin.
INGREDIENTS
neem*2%, tulsi (holy basil) 2%, arjuna (terminalia arjuna) 2%, symplocos bark 2%, bitter orange peel 2%, curcuma longa 1%, honey 2%, jojoba seed meal.aqua, steam distilled tulsi water, steam distilled orange blossom water, decyl glucoside*** cocoamidopropyl betain, sodium cocoamphoacetate*** lauryl glucoside, soy lecithin, veg. glycerine*, potassium sorbate, sodium benzoate, natural preservative blend of herbs and essential oils, citric acid (PH adjuster).
APPLICATION
Apply on wet skin scrubbing gently with finger tips in circular movements for 3-4 minutes. Rinse with water and pat dry. Follow by next suggested product in your JH 6 step regime. Use twice a week. (avoid use on active acne).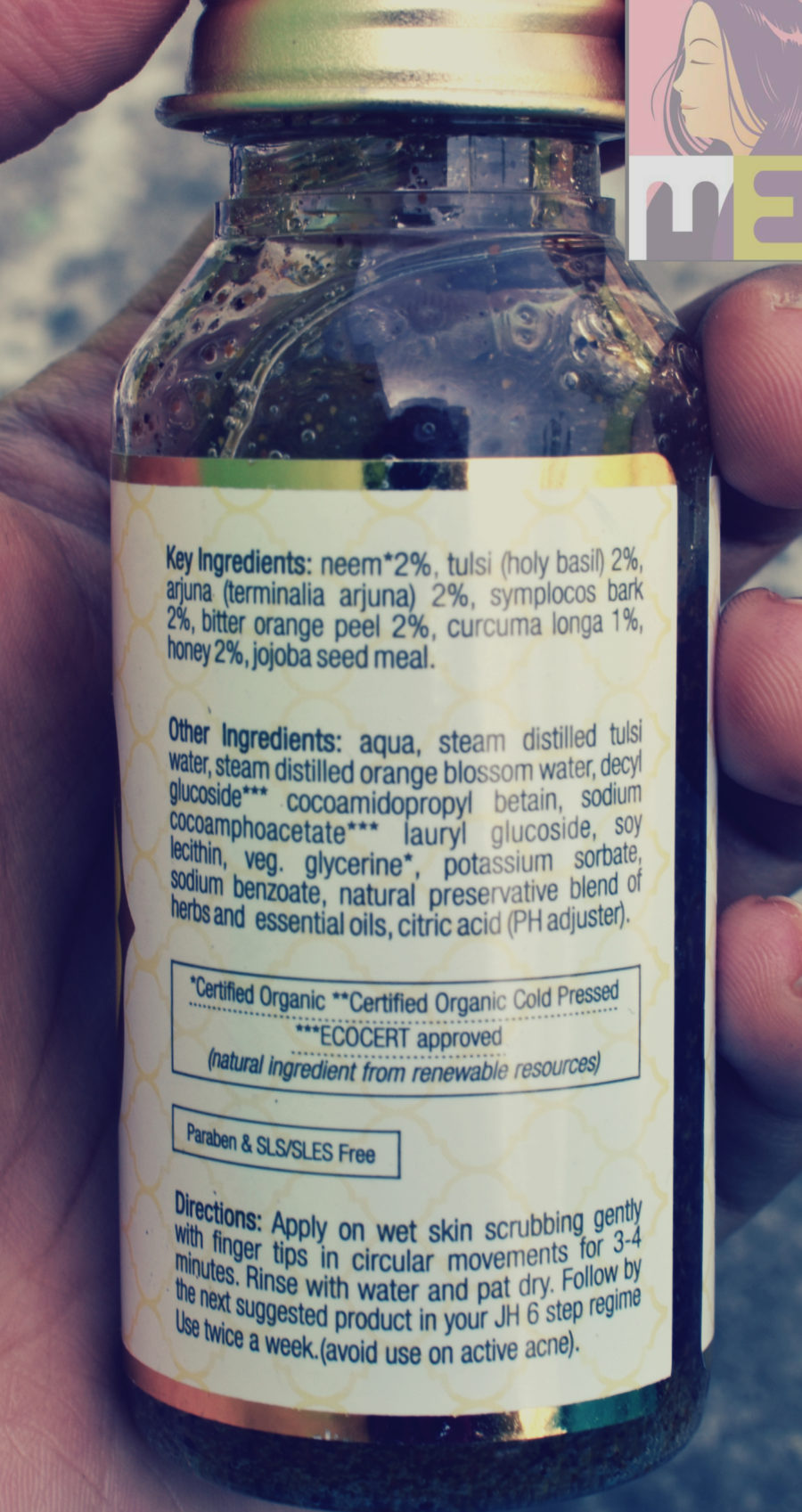 Basic lesson:
There are two types of exfoliants- physical and chemical. I know a lot of people might get scared of the idea of chemical exfoliants, but in reality, those are the ones that are good for sensitive skin. Even though physical exfoliators dominate the market (if you overlook the K-beauty market) they can be actually harsh for sensitive skin. Also, anyone should be avoiding any kinds of physical sunscreen that contains, nuts especially walnuts, they can cause permanent damage to the skin.
Take it from me, I'm a person with a super-sensitive skin and my skin loves chemical exfoliants, and even f I do try any physical sunscreen I go for the micro beads ones.
My experience with Just Herbs Livelyclean Honey Exfoliating Face Cleansing Gel:
Like I said, I have set my skincare standards too high and my skin is much habituated with chemical exfoliants and even with exfoliants that works both as chemical exfoliants (peeling) and physical exfoliants (microbeads).So my first impression after I received the Just Herbs Honey Exfoliating Cleansing Gel with my Fab Bag was that I can't put it on my skin on a regular basis, I just can't. Maybe a lot of people can, but not someone with a super-sensitive skin like me, it's just not safe.
So I have been using it maybe twice a week or sometimes thrice and all I can say is that you are going to be impressed if you use it as a cleanser but you are going to be disappointed if you use it as an exfoliator. Because it does not contain SLS, it does not foam, not even a little bit. If you are someone who uses physical exfoliators or scrubs, you might feel like the particles in the honey cleansing gel are gentle, but since microbeads are my comfort zone, I'm kinnda scared of these particles.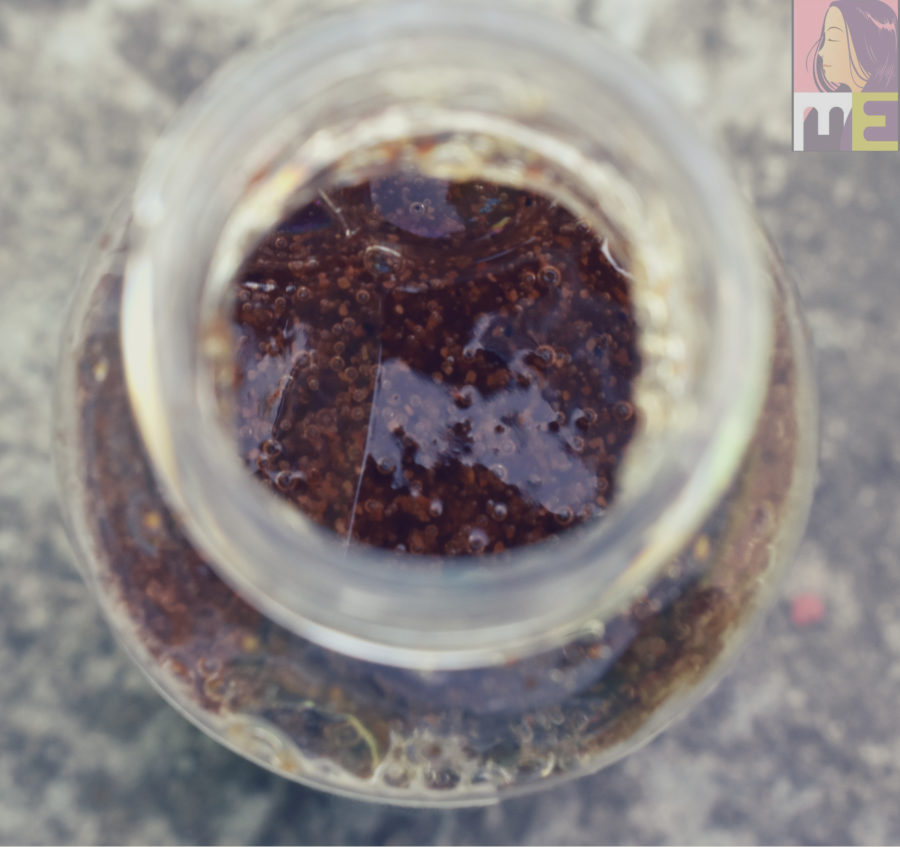 Now I just said that if you are using it as a cleanser you are going to be impressed, because it does a good job for a cleanser all the while exfoliating a little. However, if you use it as an exfoliatar, it doesn't do much. And then comes a question, if you are not impressed with it as an exfoliator and are using it as a cleanser, is it safe to use an actual exfoliator alongside? I guess no. For it isn't safe to use exfoliators more than twice a week.
And lastly, I've previously mentioned that I've got weird tiny bumps on my cheeks since I visited Bangalore and my usual method of getting rid of bumps and acne is to unclog my pores using an exfoliator, and then following it up with wash off masks and soothing sheet masks, and I've been using this cleanser as exfoliator since one month, following a couple of other products from the JH6 step regimen as well as wash off and sheet masks and there's been no improvement so far.
Texture:
Runny
Rating:
3.5/5