The last couple of months I've barely blogged as some of you might know,  life has been a mess. My husband and I came back from our Mumbai and Lonavala and trip and I learnt that my father's medical report hasn't come clean. Apparently his bile duct is enlarged and that can be caused by various reasons, from bad to worse. Now we don't really trust the medical system in our state, it's so corrupt that they can show you fake reports to operate just for the sake of the money. There has been so many cases, so despite of having our parent's medical insurance only within the state I abruptly got the tickets to Chennai as we didn't want to risk it by doing his further tests in West Bengal. While all these happened, so much unpleasantness has been going on with my husband and his family. Because we've been having such a great time with no arguments in like 4-5 months, I thought we were good and the thought of going to a relationship counsellor flew away from my mind.
Then we came from Lonavala, excited to edit all those amazing pictures and post on Instagram but instead had to attend a random party at my in-laws house, the very day we returned from our trip (we reached early at dawn). I didn't get any rest and I have already been hating the fact that I was being dragged to every single functions and parties despite my health and my deadlines and even missing my own niece's birthday parties. I now know exactly why they call a newlywed Indian bride a trophy. While my parents stay at parties and functions for barely 2 hours, my in-laws are always the first to arrive and last to leave EVERYWHERE and I'm expected to do the same even if it's 2 in the morning already and I'm yawning like I'll be dead in a second if I get a bed.
So I attend 1 event the day after coming from Mumbai and then there was another one the next to next day. I had so many pictures to edit and articles to write and deadlines piled up so I asked if we can go an hour later, my husband said that his parents are already ready and waiting. It was 6 in the evening and we had dinner invitation, and I was pissed at my husband because he could have asked his parents to leave and we could have followed up. So I did what I do best, got up to get ready with an unpleasant face instead of actually asking my hubby to ask his parents to leave so that we can follow up an hour later. My unpleasant face bothered my husband so much that he left like a ninja without me and that's when things got to where it shouldn't have. Words and complains got to my mom because I wanted to attend my husband's second cousin's son's birthday party an hour later. Mind you my husband hasn't come to our home at Christmas or at my Dad's birthday party due to his health issue and that was okay with us. He also isn't coming home for Easter as he's going on a trip with his friends and that's okay with us too. And I attend 99 events and stay 8 hrs each and I want to be late for 1 event, and all hell breaks loose. While I point out that what's happening is unfair and is happening because of the patriarchal system, my husband claims otherwise that he's unable to attend events  at my house as it's in a different city (2.40 hrs by train, 2.15 if it's express train), while all the events his parents expect me to attend are in the city. Well, my health and my deadlines don't count but yes they are very proud of having an independent daughter-in-law.
Anyway while all these are happening and while my mom was listening to complains about me over the phone, my dad already got his report that showed his dilated bile duct and decided to keep it to himself as everybody was already stressed. The next day my mom called whispering, told me about the report and that dad has asked her not to tell me as I was already in deep shit and also not to my sister as she was preparing for a very important conference. I Googled for a few days fearing for the worst and then decided that's it. I called my cousin sister and decided that we can't treat him here, and asked mom to tell my sister as I'm getting the flight tickets right away. In a couple of days all four of us were in Chennai and thorough medical tests started.  The day before leaving I prayed and decided to go to a pilgrim to Velankanni. Later that day mom called to say that my otherwise atheist dad (he believes in God but not in the religious institutions) was talking about going to Velankanni so my aunt and my mum decided that whatever the reports are, we'll visit Velenkanni once his treatment is done.
After 3 days of thorough checkups, we got the relief of our lives, the doctor said, it's normal; a different variation of normal and there's nothing to worry about. He has been given 4 months of medication and then we started planning our Velankanni trip. As it turned out there was no tickets available from Velankanni to Bangalore and my sister hates road trips (has motion sickness) so she went back to Bangalore and we luckily got last minute train tickets to Velankanni and left at 10 in the night.
The next morning we reached by 6.30 am, got ourselves a nice, homely hotel, freshened up and left to attend the Mass. The sun at Velankanni was no less bright than it was at Chennai so after having breakfast we went to our room and took a deep nap. At the afternoon we went to visit the other Churches and the beach and to get Holy Water and souvenirs for our relatives.
If anything, my family knows how to unwind. So I had some plans for my parents, I had one amazing plantation retreat at Kerala booked and had planned to go on a trip after everything was over. We had enough stress and tensions for straight 2 weeks, now all we needed was to thank God, and to unwind and relax and to take therapy and what better way there is to let all those stress go than to be close to mother nature? So we booked the hotel cab for a road trip from Tamil Nadu to Kerala.
While we were waiting in between my dad's tests my mum and I had our health checkups at Apollo and I was prescribed a sleeping pill and anti-anxiety along with a few other meds. So I have been having peaceful sleeps at night (*touchwood) and so I was able to leave for Kerala at 4 in the morning after getting at least some sleep.
The road trip was amazing and the scenic view made me forget all my worries, the stress I took fearing the worse for my dad, the tension that has been brewing with my in-laws due to not attending the party, everything crossed off my mind and I just took it all in, the fresh air, the view, the Dravidian Temples at Trichy, the nature. My dad has a habit of worrying (thankfully he got prescribed anti-anxiety and anti-depressant too) when there's nothing to worry about and the whole road trip he just tracked the GPS and as a result started feeling sick when we reached Thekkady. At the road we just had one break at Trichy for breakfast and twice for some security check near the Tamil Nadu and Kerala boarder but apart from that my dad tracked GPS for straight 8 hrs.
We reached around 12.30, showered, had lunch and while my dad desperately wanted to nap my mum and I wanted to explore. After all we were staying at one of the viewpoints at Thekkady. Like I always say, you get the best views while staying at the outskirts, our plantation resort was 10km on the Munnar road from Thekkady, so it wasn't proper Thekkady. In fact it was in a viewpoint that the Jeep Safari people charge you 900rs to give you a tour of. I just love staying at plantations, they are always so calm! Always peaceful!
We could see the Chellarkovil Fall and the outside of the Periyar Forest from our balcony. Leaving my dad at our room, mum and I left for Thekkady Town knowing that we won't be able to purchase spices and coffee the next day as my dad always rushes. Unlike my trips with my husband, mum and I decided to travel like locals and so we walked as much as we could, and when we couldn't decided which road to take, we took an auto to the bus stop and reached Thekkady Town. The bus ride was like 30 minutes and 15 minutes after reaching the town dad called and it was already dark. Sun sets at 6.45pm at Thekkady and it was 7 past. We asked a few autos and were told that autos don't go down that road past six and I couldn't remember the bus stop name. After asking a few locals we got the bus and then took an auto from Annakara bus stop.
The rest of the evening was spent planning for the next day and enjoying the serenity. We were the only guests that day and only 1 caretaker stays at the night. They have a total of 7 accommodations making the property even more hauntingly beautiful. So yes that's right, another Hotel Review is on the way. So anyway we had plans for Jungle Scout at night that day but since dad wasn't feeling well, we postponed it for the next day.
The next day started afresh, we went to Periyar forest exactly on the day I went to Periyar forest with my husband last year, took a boat ride and when we headed to book our ticket for the jungle scout, found out mum has no dress that goes with the dress code. So instead we took a Mountain Safara: the best decision ever. The jeep took us through the boarder of Periyar forest, to mountain tops: pure bliss I should say. It gave us a Kashmir vibe, minus the cold. We spotted bisons in the wild and foot prints of wild elephants and I kept regretting not coming to the Jeep Safari last year.
Anyway we came back to the hotel around 9, happy, de-stressed and feeling fulfilled. Any last trace of stress was wiped out and the next day we took another road trip back to Kochi. Mum loved that road trip as much as she loved the Jeep safari and is hoping to have a complete Kerala tour.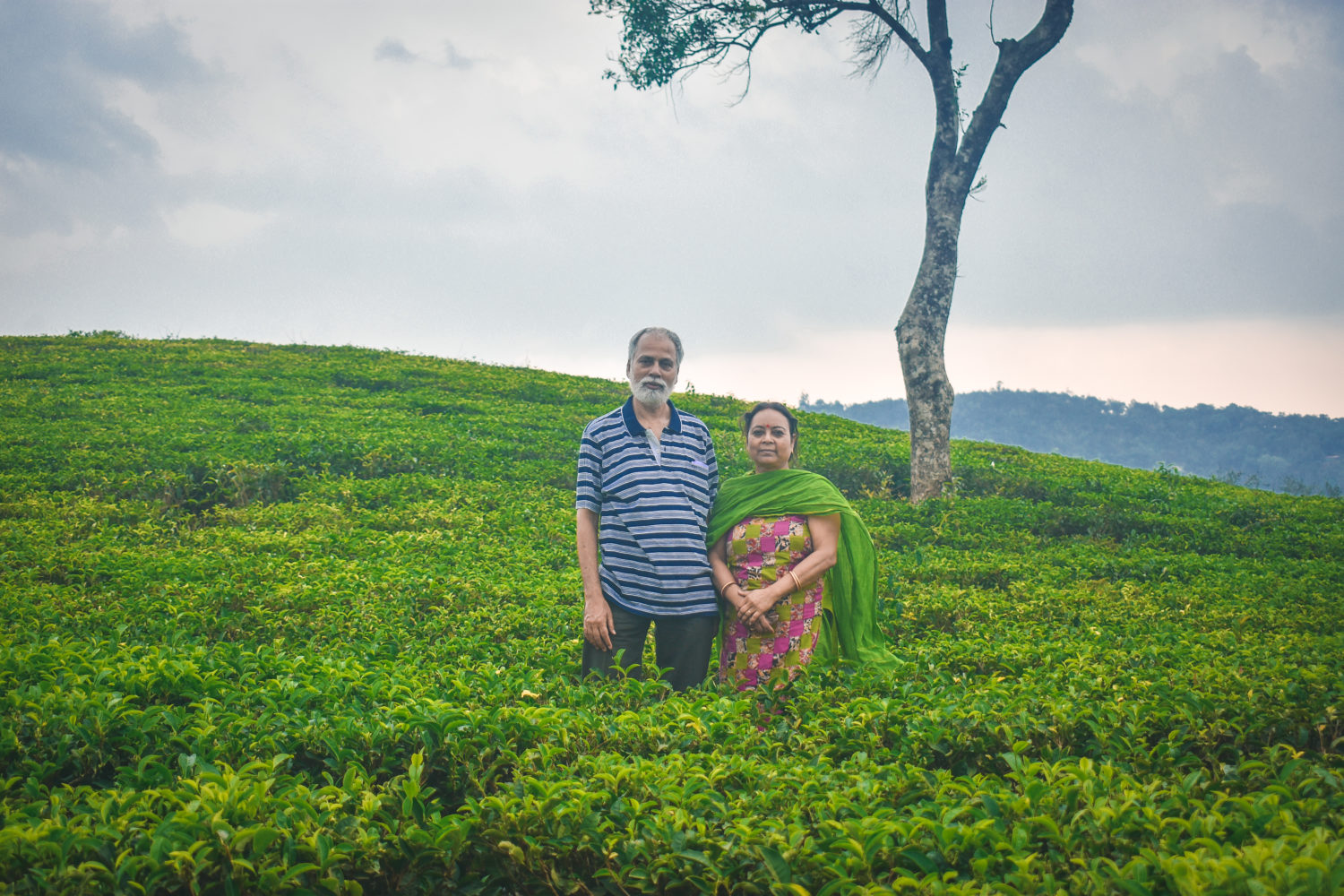 We took a flight home the next day and my family is still in the haze. While my dad's saying he'll create a plantation in our backyard, mum's lighting bonfire in the evening completely overlooking the fact that the weather down here is enough to give people sunstroke. So here I am, back at my parent's place, finally getting some rest after 2 trips, preparing for Easter. While I completely forgot about getting a couple therapy previously, that's the first thing I'll do once Easter is over and my husband is back from his trip. I'm currently planning to stay at my parent's until Easter or the day after (my niece's birthday) and then go back to Kolkata, watch Avengers: Endgame and come back for the elections. After that I'm hoping to get ample time to take a couple therapy.  Until then, I'll just relax, post pictures on Instagram and maybe review some K-Beauty products!
And on the side note: our medical trip has been extremely successful especially when it comes to Mental Health. Dad's been given anti-anxiety and anti-depressant, mum's been given anti-anxiety and I've been given sleeping pills that work as anti-anxiety as well. Now the thing with my meds is that I mentioned my insomnia but didn't talk about my depression as we didn't visit a counselor, just regular doctors for health check. After coming home I Googled and found out that people who has depression shouldn't take this med as one of the side effect of this med is depression and suicidal thoughts. So far I haven't gotten any suicidal thought and didn't even seem to bother when I learnt my Husband is going on a trip during Easter (just asked him not to expect me in his family parties) and having the best sleeps in my life but I would still give my doctor a call just in case.