Being a K-Beauty addict there's only a few Indian brands that impress me, and O'shea Herbals is one of them. I keep gifting my mum and my MIL O'shea herbal products and my own stash at home is filled with a lot of O'Shea herbal products as well. Since I barely go out during the day when I'm visiting home I use a day cream with SPF during the day instead of using sunscreen and today I'll be reviewing one of my recent discoveries: O'shea Herbals Carrot Shield Anti Pollution Day Cream with SPF 15.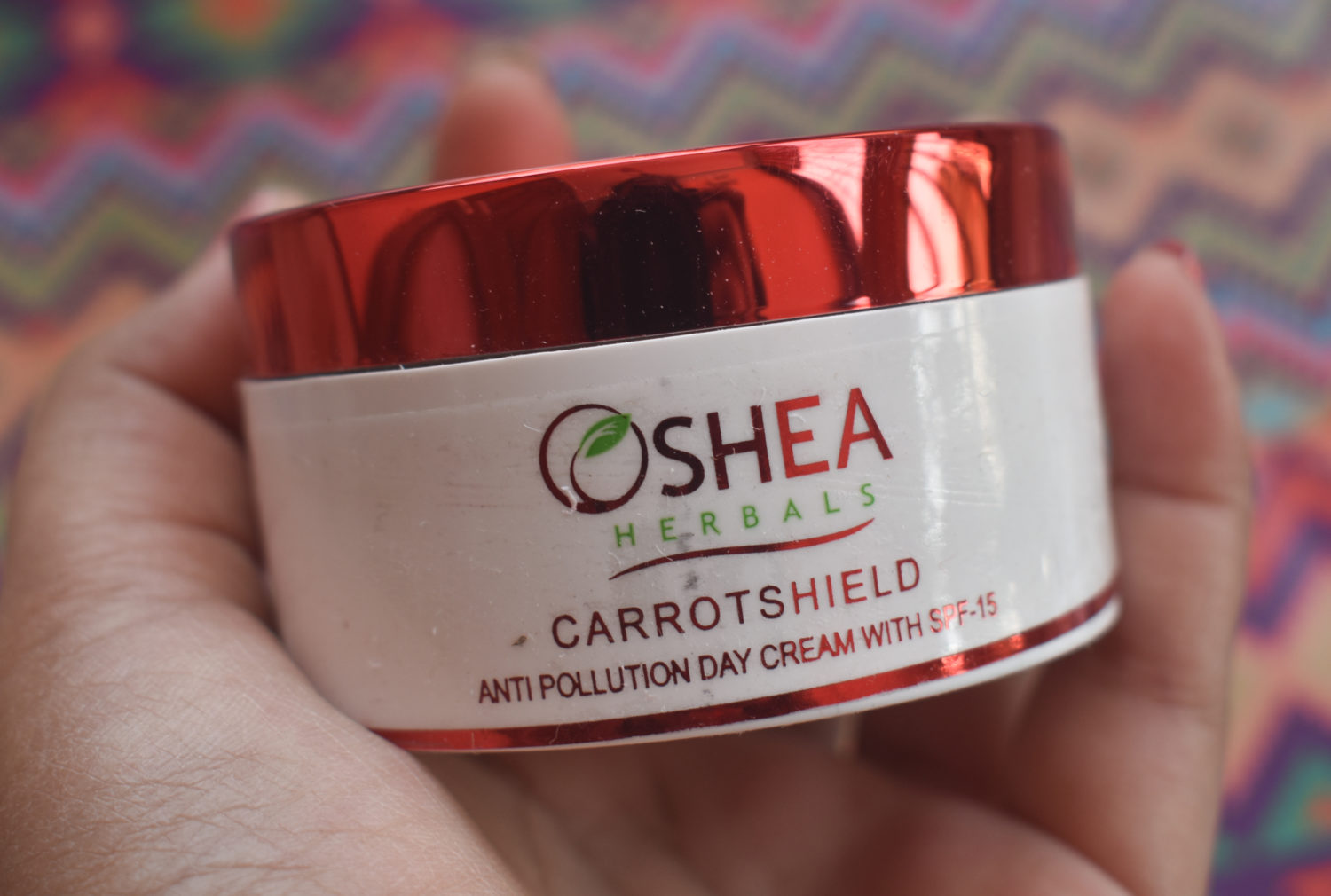 Description:
This advanced formulation defends your skin from atmospheric pollution and continuously moisturises and nourishes the skin for ultimate comfort that lasts all day. It protects from sunburn. It continuously feeds skin with moisture and nourishing nutrients leaving it intensely hydrated, softer and smoother.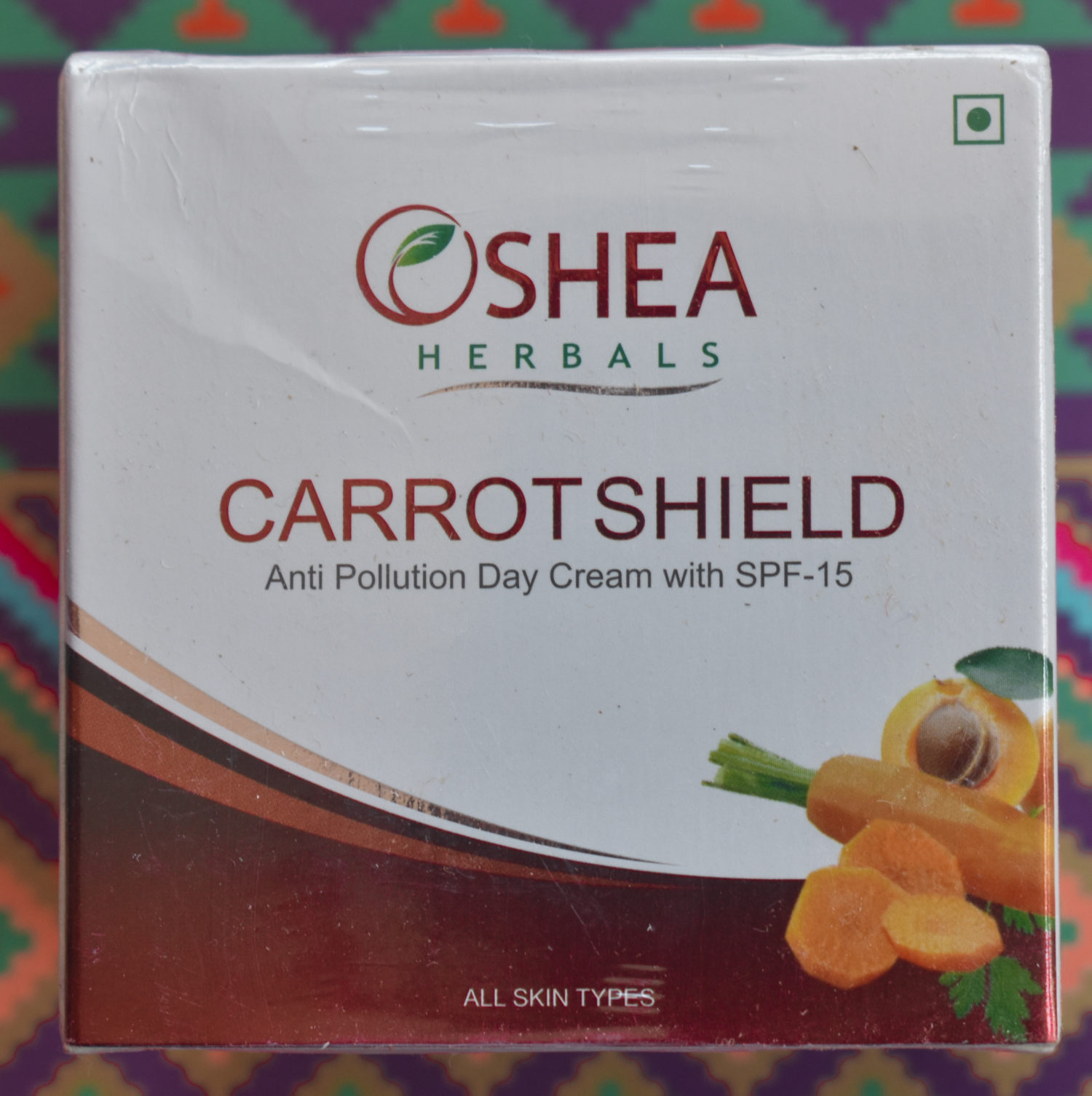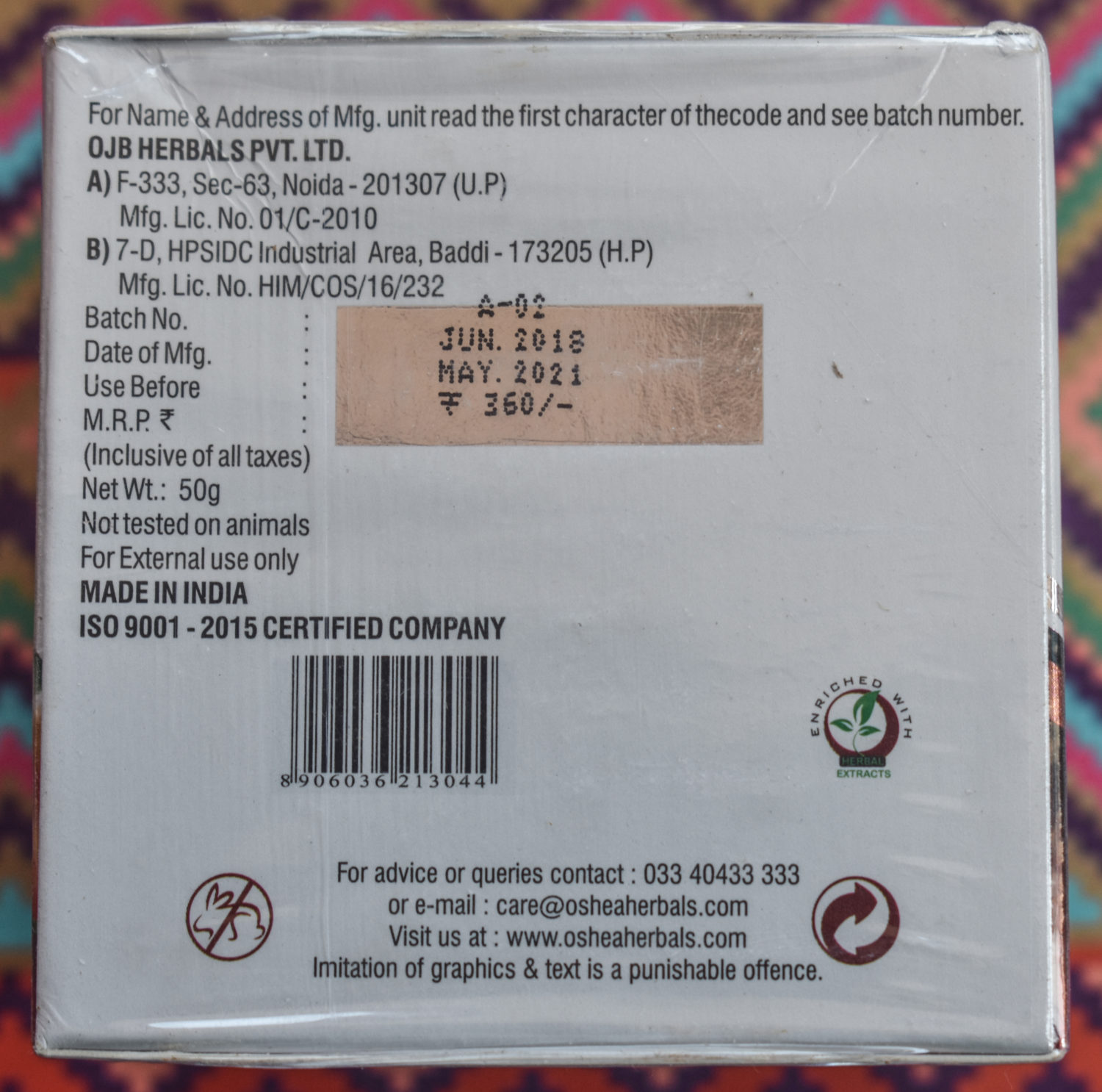 Key Ingredients:
Apricot Kernel Oil, Carrot Seed Oil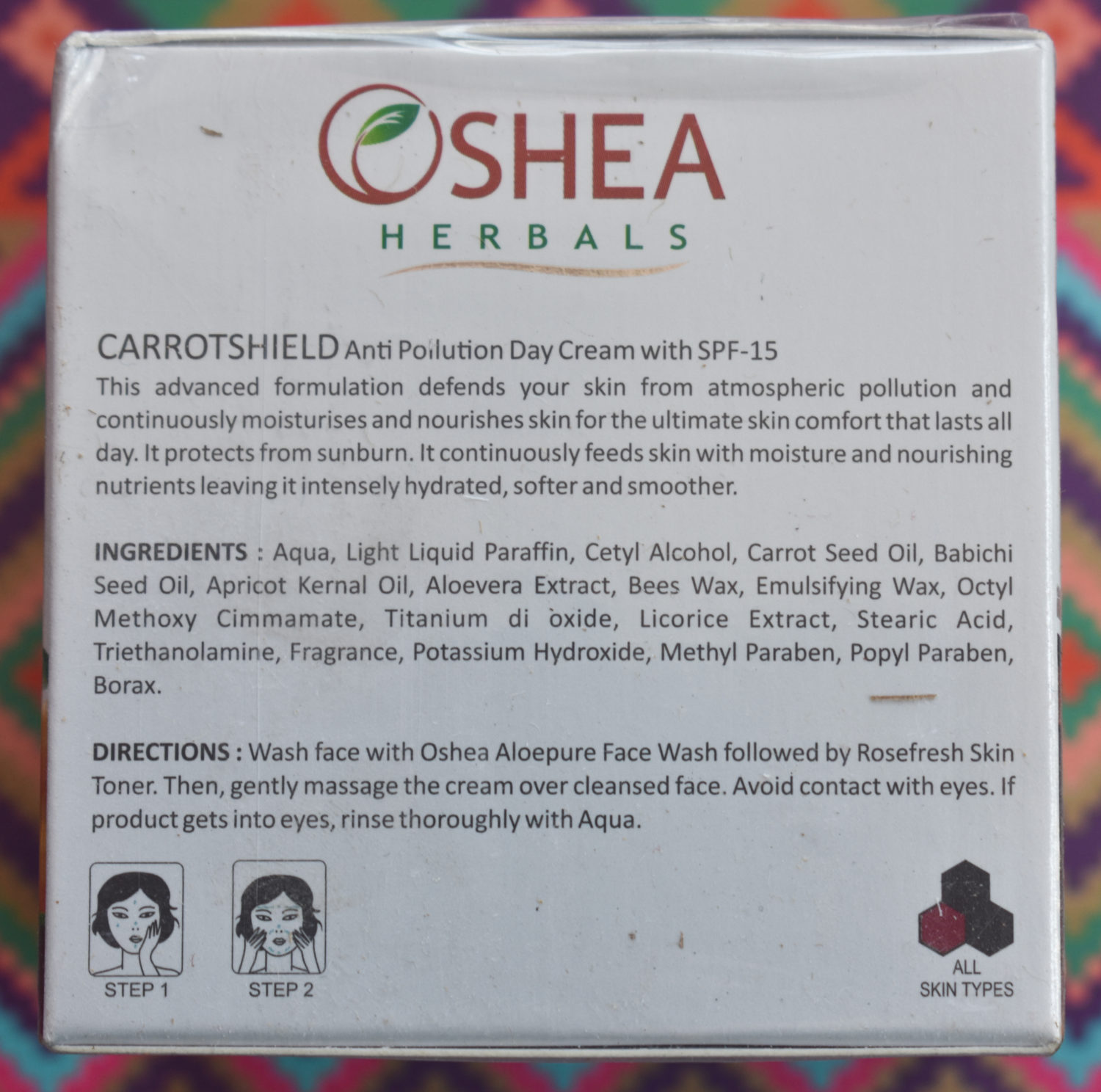 My Experience:
The O'shea Carrot Shield Day Cream comes in a plastic jar with a protective lid and the thing that I love the most about it is its texture. It doesn't feel too light on the skin during the winter and it feel doesn't feel heavy on the skin during the summer. It's the right thickness and texture for my normal skin. What also makes it my perfect day time buddy while visiting home is that it contains physical sunscreen unlike most day creams out there in the market. However, the presence of physical sunscreen doesn't result in any white cast on the skin and blends like magic. I've been using it since December whenever I'm visiting home and I can tell that I haven't tanned a bit despite skipping sunscreen and despite me keeping my windows wide open to compensate the lack of sunlight at my apartment. I also used it when I was suffering from stubborn bumps and it didn't irritate my already angry skin.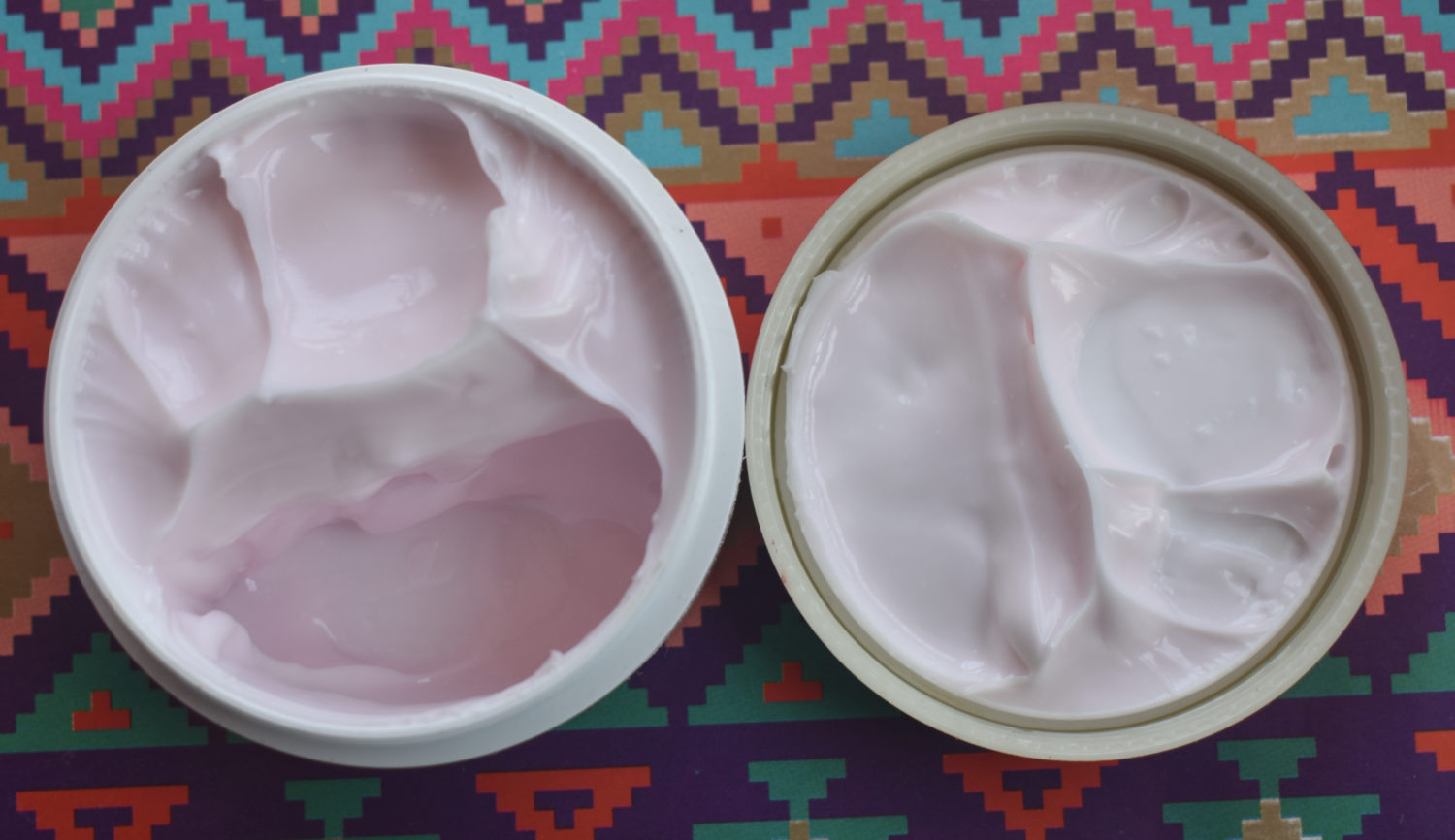 Overall, I'm really impressed with this cream and will suggest it to anyone who wants to skip using a sunscreen while staying indoors, or to someone who needs an added layer of SPF underneath their sunscreen. I wish it was paraben free like most of the newly launched O'Shea products, but apart from that, yes I'll repurchase this cream, especially for my mom who always forgets to apply her sunscreen.
Pros:
Pocket-Friendly
Does what it claims
Contains SPF
Contains physical sunscreen
Cons:
Where to buy:
Amazon, flipkart, Nykaa,  Official Site
Rating:
4.8/5
NOTE: PR product, but the opinion are completely honest.