Any regular reader of my blog will know that I'm really low key when it comes to hair care. I've never done a hair spa, my hair care routine consists of just a shampoo and a conditioner and some occasional products that are on my testing table. Over the past few years I've developed a massive hair fall problem and having no idea about the hair care game I was at a loss. However, recently I introduced a few products into my regimen and today I'll be reviewing my favourite among them.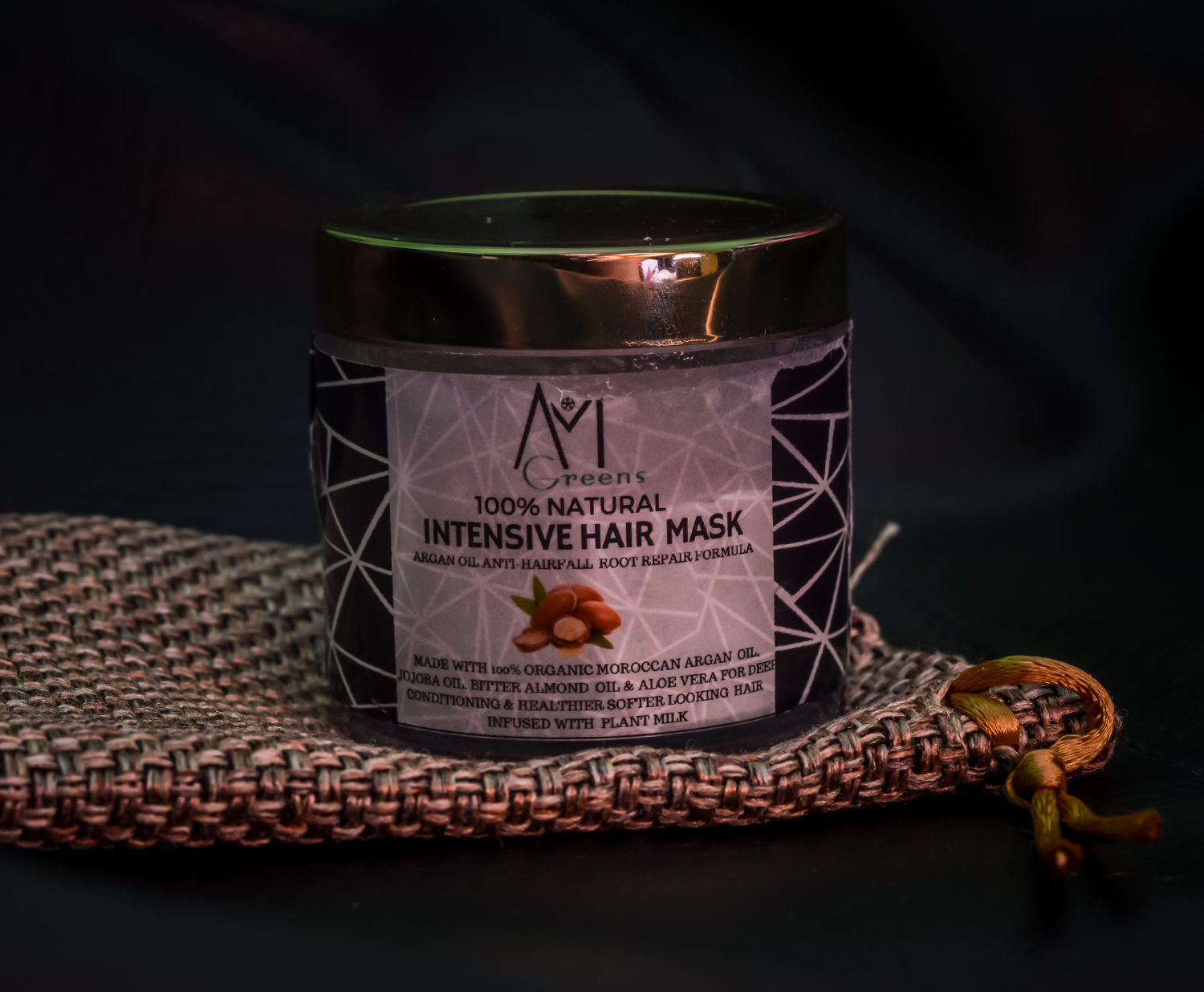 I received the AM Greens 100% Natural Intensive Hair Mask as a PR samples and it was such a great discovery. I actually received it last fall, during the Puja days when I was too busy pandal hopping. Then the weather started getting chilly and being the cold prone person that I am, I get a cold or sore throat if I apply any hair oil or mask during the winter. Nevertheless, I still used it once just for the sake of review, sneezed numerous times, and then saved it for the summer. The texture of the mask became semi-solid like pure coconut oil during winter and then as the weather turned a bit warm, it became a little runnier.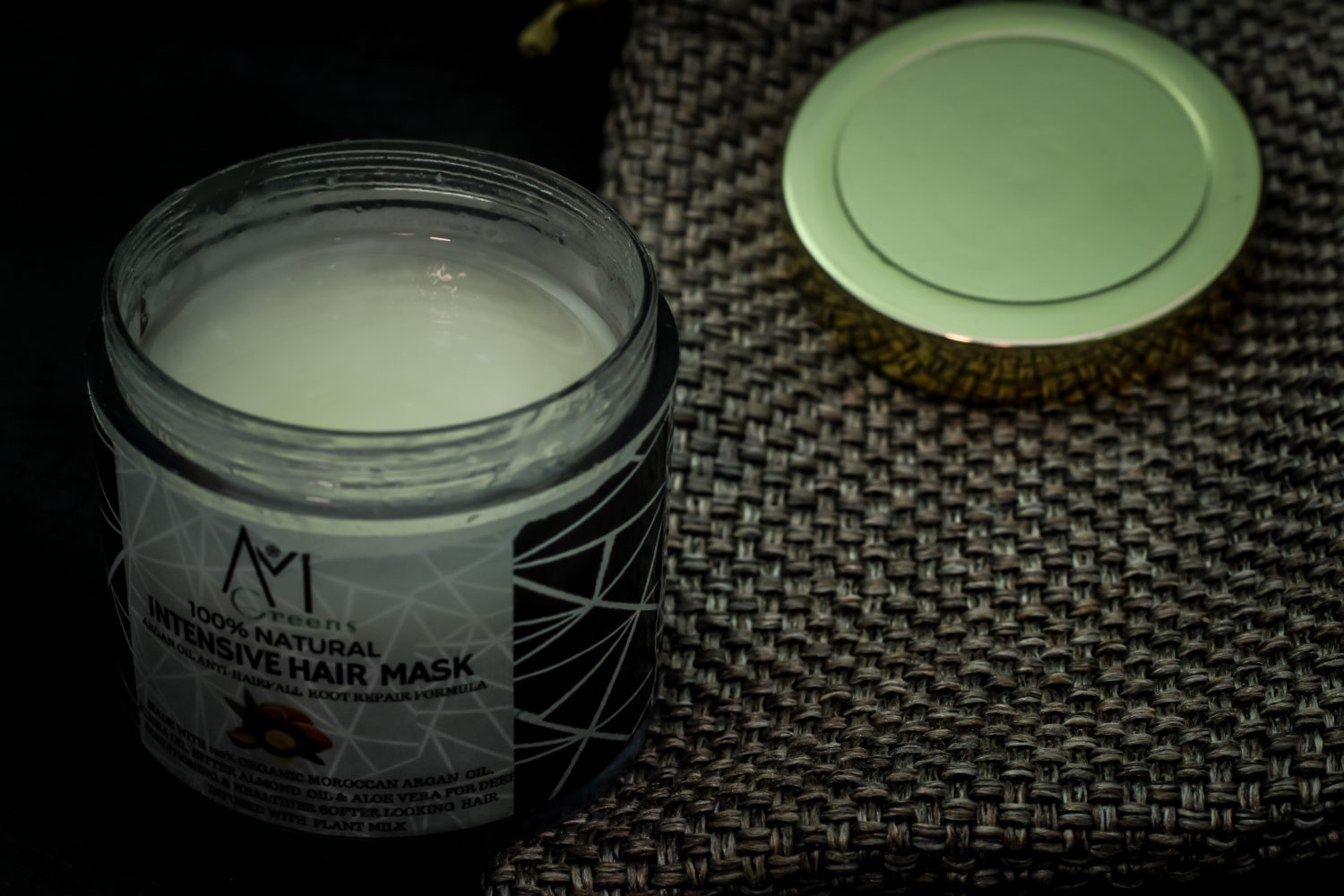 Helps repair the damage & combat hair fall with this deep concentrated conditioning mask, The product has been developed by artisans skilled in curating organic herbs & natural sources & crafting them using tradition methods across the world.
My Experience:
The description and the ingredient list was enough for me to have extremely high hopes on the product. I mean my care deprived hair was about to receive the goodness of 100% Moroccan Oil, Argan Oil, Bitter Almond Oil, Aloe Vera and Plant Milk, what more could have my poor hairs wanted? Now before I start writing about my experience here's my hair type: I have a super fine and flat hair and my only hair issue is hair fall. Other than that I'm blessed with hair that never tangles and never gets frizzy (*touchwood*).
So I applied this mask just like I'm supposed to, I massaged the mask into the roots of my combed hair, combed again and went to bed. It was like applying pure organic coconut oil, because it's a semi-solid mask that turns into oil upon massaging. It didn't take me much effort to wash it off and once my hair dried I could feel how soft and shiny my hair was. After a number of usages, my hair started falling a little less. Also what's worth mentioning is that typically if I oil my hair, I suffer from a massive hair fall while washing it off, however, thankfully that wasn't the case with the AM Green Mask.
So far, I'm really liking the hair mask, I like everything about it, the classy jar and the pouch it comes in, the effects, and the price. For Rs480 (Currently on sale just 99bucks) I would say it's worth the money since you are getting an organic product enriched with Moroccan oil and Argan oil and which is completely chemical free.
Pros:
Does what it claims
Reasonably priced
Decreaser hair fall
Cons:
Nothing that I can point out.
Where to buy?
Rating:
4.8/5