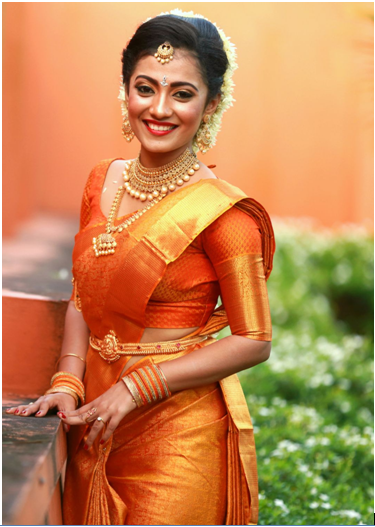 We all know how important sarees are in defining our style. After learning the basics of how to wear a saree right, you should learn how you can accessorize it. For you to pull an elegant look, you must be someone who pays a lot of attention to detail. Accessorizing a saree well tells a lot about your sense of fashion.
You can wear your unstitched garment to different settings with the right set of accessories. It can boost your style quotient and add some class to your outfit. Stylecaret offers different types of sarees which go well with various accessories. We will enlighten you on how to choose the right accessories to match the different types of sarees. We will also share examples of accessories that suit different sarees. Enjoy!
How to choose accessories for sarees
Consider the occasion
The setting should guide you on the accessories you should choose. For instance, at a party, you can wear accessories that grab people's attention even when you are in a crowd. You may not need the same attention in an office setting. In this case, choose minimal accessories to match with a simple formal saree.
Focus on detail
As we mentioned, saree accessories are all about the little details. You should concentrate on the small details that can make a significant difference. For instance, you can choose a necklace with a small gem to express simplicity. It would also be ideal for a saree that contains embroidery.
Choose the right colors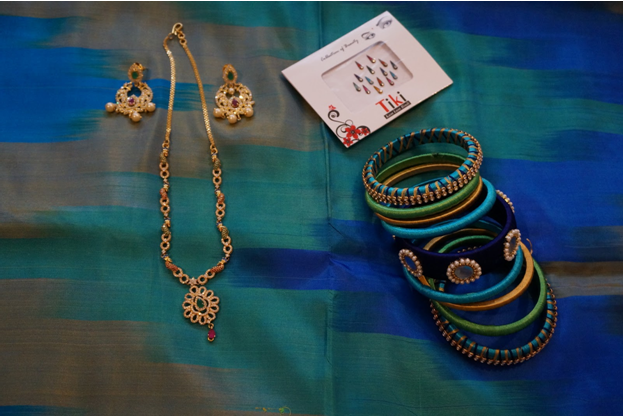 The colors of the small pieces can either break or make your style. Try to match the colors of your accessories with that of your saree. You don't need an expensive set of earrings that come in contrasting colors of your saree. If the embroidery of your saree is gold, choose a simple gold accessory to complete the look.
Select accessories according to your body type
Sarees are meant to accentuate your gorgeous curves. Your body type should help you choose the right accessories to match the saree. For instance, a tall lady looks nice with small bags such as clutches or hobos.
If you are petite, avoid accompanying a saree with an oversized bag since it can overwhelm your small frame. Do not carry handbags that come with long straps if you are short. A plus-sized lady would good from carrying a medium-sized bag since it can balance her curves.
Your face shape matters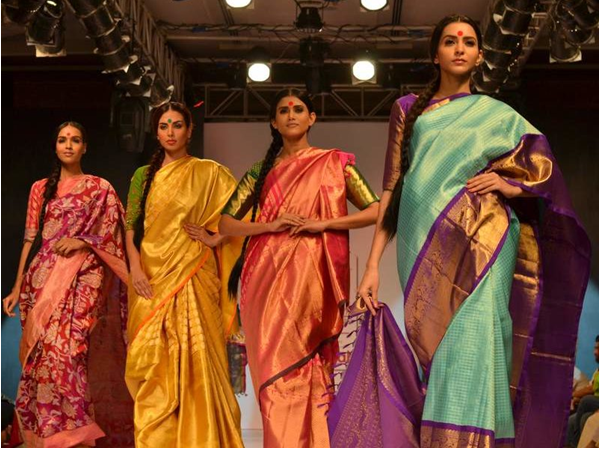 Do you have a round face? Avoid matching a saree with heavy jewelry. You can choose small earrings which give you an oval look. Long earrings make a face appear round. Only wear heavy jewelry when your saree comes with few patterns.
You can also put on a long chain with a saree that features vibrant colors on the border. If you have a long face, choose a round bindi. Silk sarees always look good when accompanied with a stone-studded bindi. Wear your daily sarees with a small bindi to give you a youthful appearance.
Ideal accessories that go well with sarees
Dressing involves different aspects including getting the right accessories to complete the look. Accessories can transform a simple saree to a sophisticated one to make you look classy. Traditional accessories blend well with different kinds of sarees. They include:
The Bajuband
For a special occasion, it is advisable to match your saree with a Bajuband. This is a form of bangle or armlet which you slip on the upper arm. Do not add extra bangles on your arm if you choose the Bajuband.
Floral notes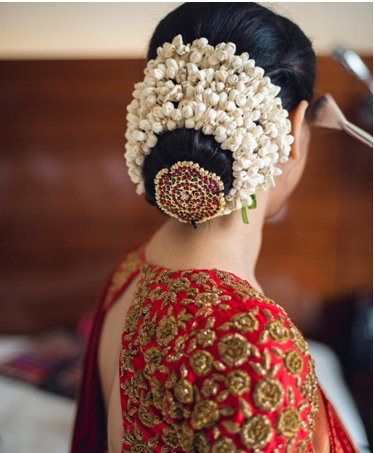 If you love the fragrance of flowers, feel free to accessorize your hair by including them on your hair. They have a way of boosting the traditional appearance of a saree. White roses are ideal floral notes to wear with a saree on occasions such as a wedding. Make use of flower pins to attach your flowers on your hairstyle so that you don't keep on confirming their presence as you dance or move around.
Aarsi
Your silver saree would look amazing if you paired it with an Aarsi ring. This is not your ordinary ring since it contains a mirror at the center. You can easily confirm how you look using the ring without anyone noticing. Aarsi rings come in both silver and gold to match with different forms of sarees
A pearl watch
Put on a pearl watch on one of your arm and pair it with a formal saree. This can express professionalism and also help you make a style statement. Do not wear a lot of bangles with your pearl watch to avoid overdoing your accessories. Pearl watches come in different designs and colors. You can, therefore, get one that matches well the color of your saree.
Jhumkas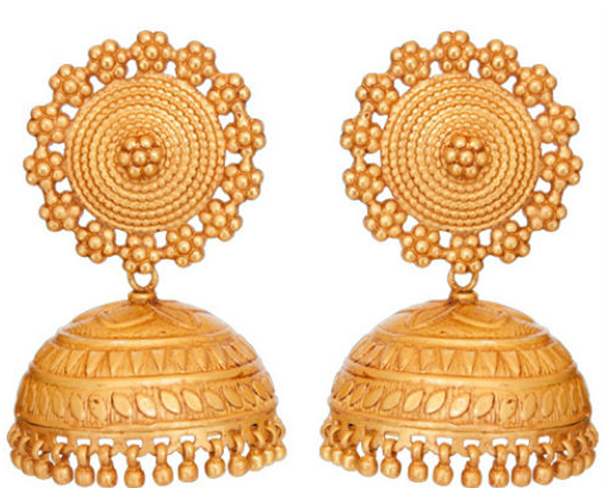 Traditional sarees are not complete without pairing them with Jhumkas. Most Indian women love the way this accessory appears with the lines of the saree. You can easily match a chiffon saree with traditional Jhumkas. These hanging chandeliers come in numerous varieties for you to enjoy the diversity.
Potli bag
Carry a Potli bag when wearing a saree to attend an evening function. It is a handcrafted type of bag that comes in a variety of patterns and colors. This breaks the monotony of always matching sarees with clutch bags. The most popular design of Potli bag is the brocade and raw silk. Avoid filling the bag with a lot of items so that it does not look out of shape.
Brooches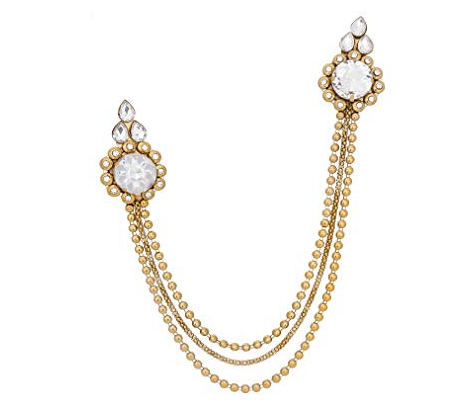 You can also boost the appearance of your pallu by using brooches. These are unique shoulder pins that are better than using conventional safety pins. It makes your pallu look neat and can express your attentive character.
Pair brooches with a Challa and a pleat pin to complement your look. Ensure that the brooch coordinates with the rest of your accessories. If you intend to wear a sleeveless jacket on top of a saree, feel free to pin a brooch on your jacket and let the pallu remain tight around your neck.