So the first review of the year happens to be an Indian sheetmask because as you know I love trying sheetmasks from different countries and comparing them to the Korean ones. So far I haven't used a single non-Korean sheetmask that's better than the Korean ones including the ones that I got from Sephora. Last November, I tried to do a 'sheetmask everyday for a month' challenge and only skipped the days when I was too cold and sick.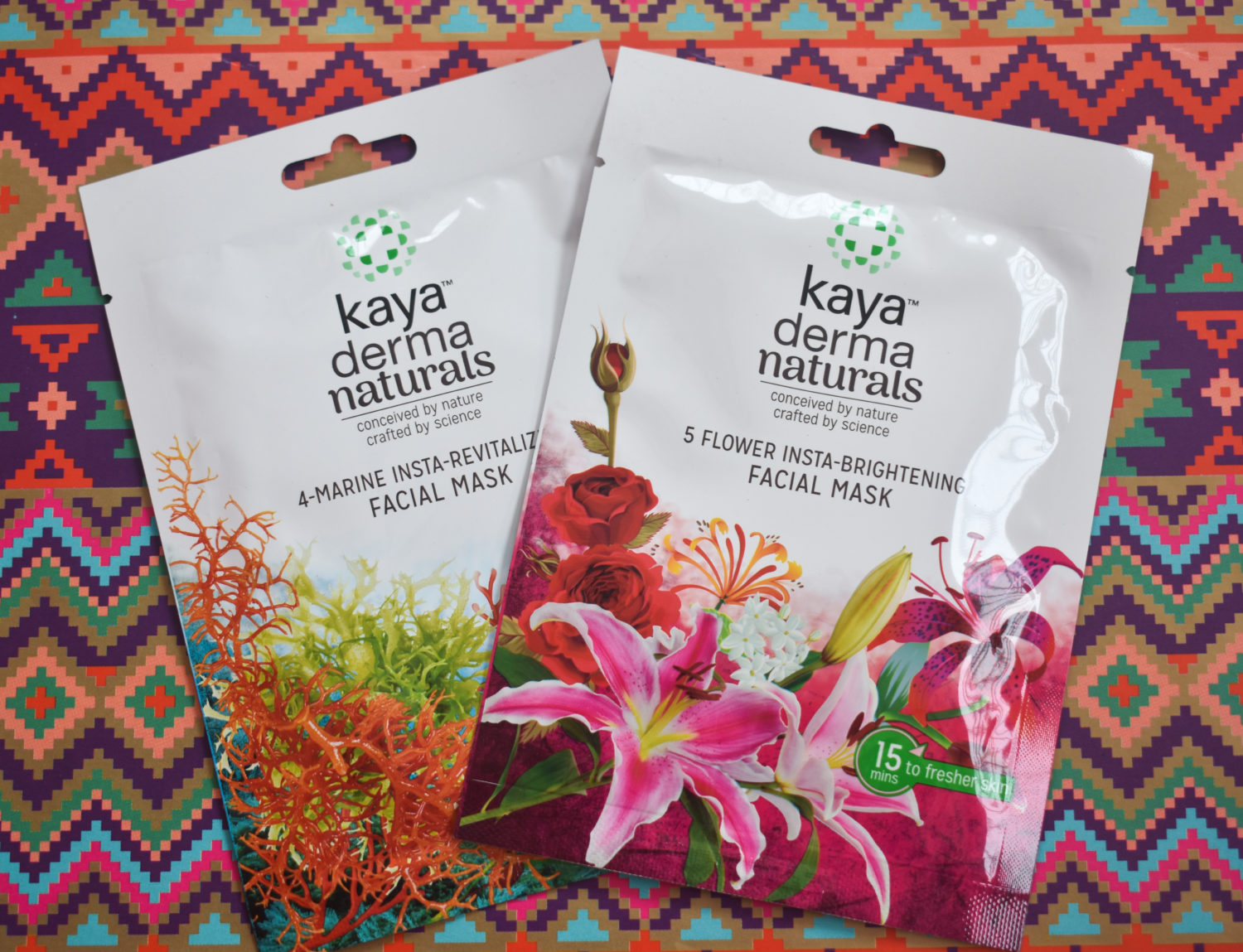 Kaya Derma Naturals 4 Marine Insta-Revitalizing Facial Mask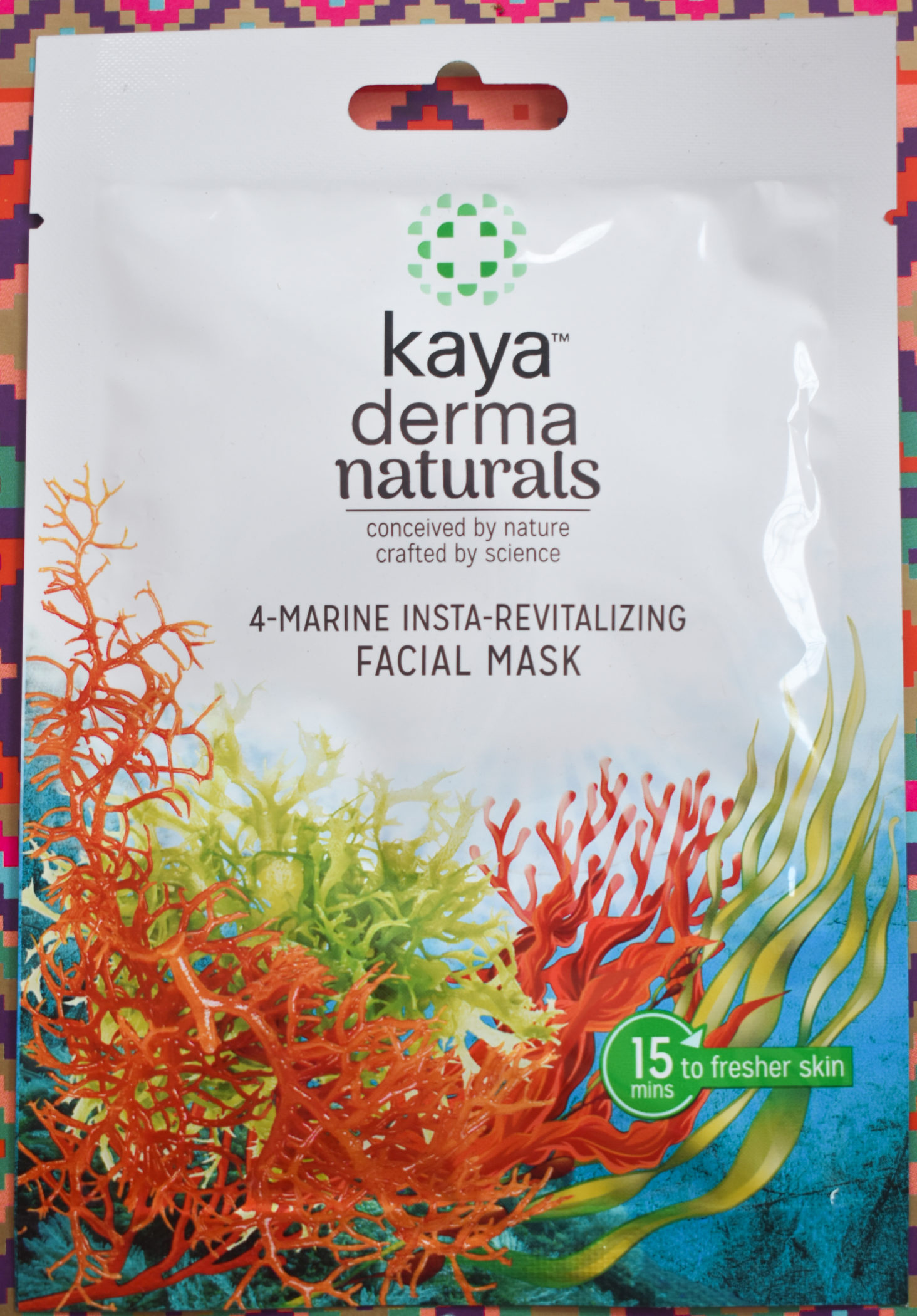 Enriched with 4 Marine Instant Revitalizing Benefits
Delivers highly concentrated hydrating and revitalizing ingredients to the skin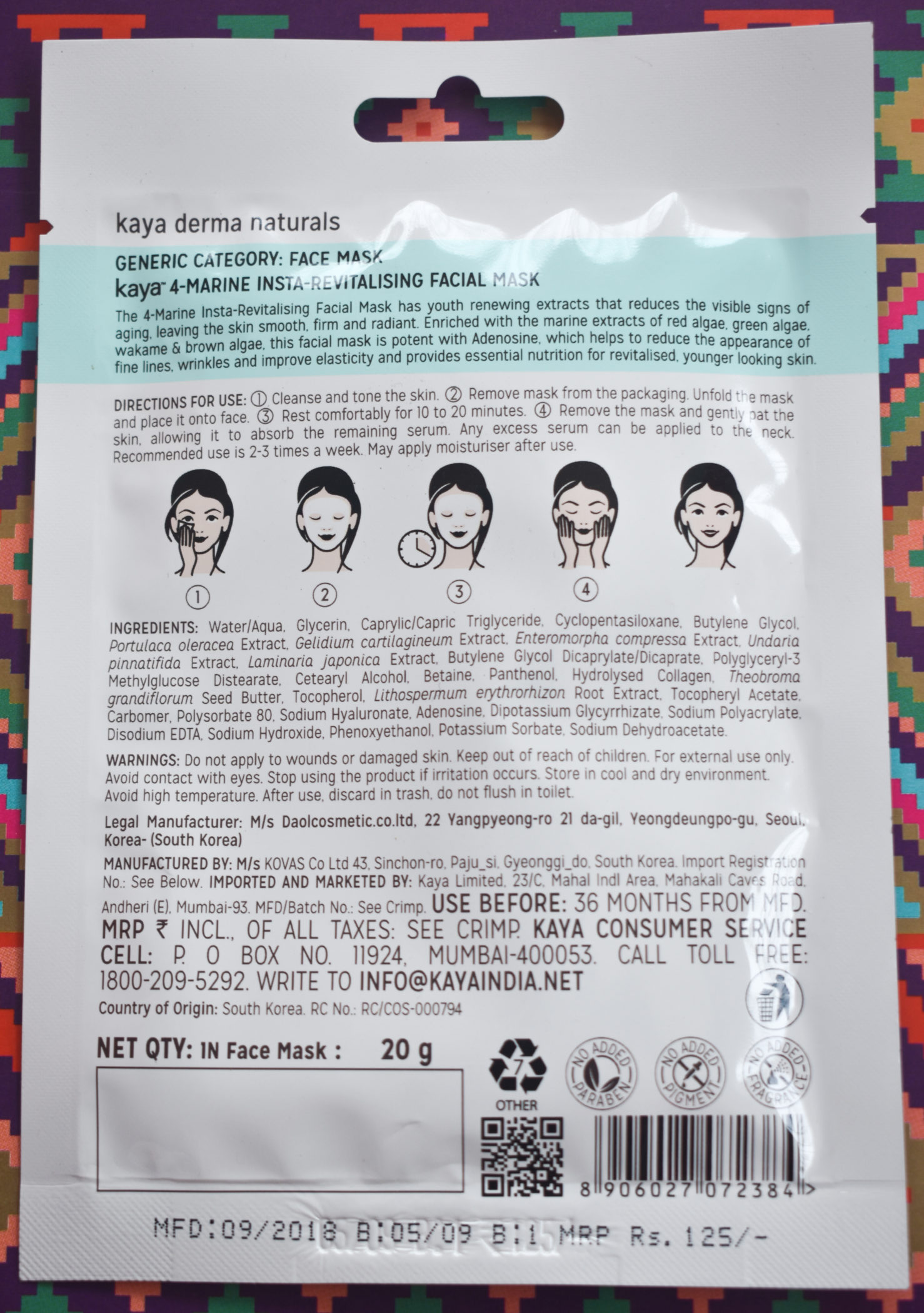 My Experience:
I tore the packet open and revealed a thick sheet drenched in thick milky serum. Personally I dislike thick sheets as I feel that the serum doesn't get to absorb properly into the skin when the sheet is thick. There was no extra serum which was kindda good for me as I hate drippy sheetmasks. The fitting was good even though there were a little wrinkle.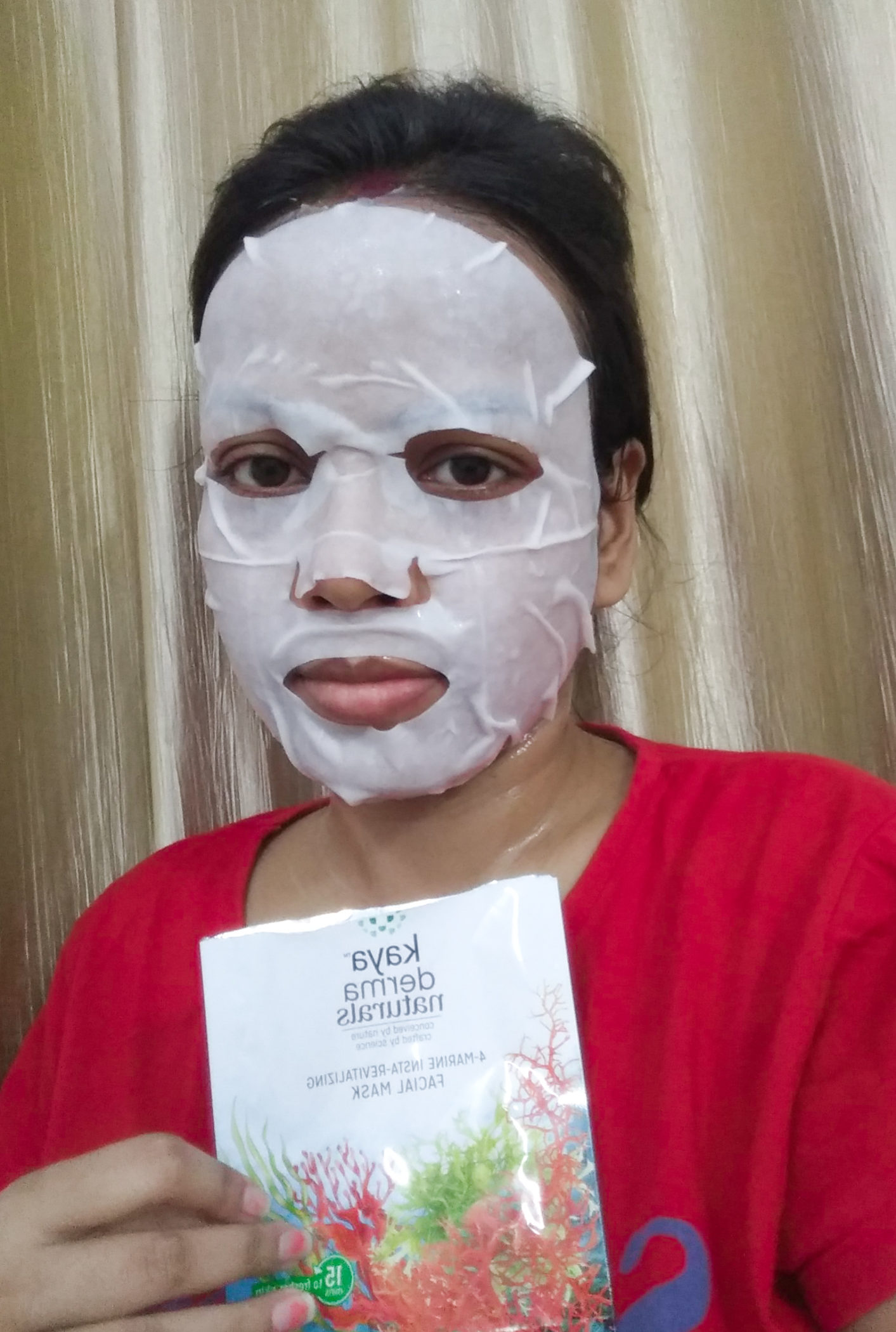 I left it on for about 25 minutes to reveal a nicely hydrated skin. Now let me remind you, this was after 3 weeks of sheetmasking almost every day so my skin was already nice and hydrated. So I didn't get to observe if it does any miracle to dull, dehydrated skin but what I did notice was no brightening effect. The hydration was nice, but it didn't linger until day 2. Keeping in mind that it was the colder month, I will let that one go.
Overall I'm not very impressed with the sheetmask. Technically I've never been impressed with a any sheetmask that comes with a thick sheet and this one was no exception. I still have one other sheetmask from Kaya, the brightening one and I hope that one is better than this one.
Pros:
Fitting is good
Easily available in India (Nykaa)
Cons:
Thick sheet
No brightening effect
Hydration didn't linger
Where to buy:
Nykaa
Price: Rs 125 (currently they are giving a 3 for 3 offer)
Rating:
3/5