A laid back trip has always been in my bucket list and last September I got to check off 'laid back stay while travelling' from my bucket list. I mean yes, I've earlier stayed in luxury tent and tree house and did nothing but just relax, this time however, I did indulge in some activities but without even leaving the resort.
My stay at 'Tall Trees Munnar' has been one of the most significant stays of my life. Usually whenever I travel with my parents, they always book hotels or resort close to the town or the tourist spots, come to the hotel only to sleep and just hang out as much as they can. I mean I do like that, but after years of travelling like that, spending the entire day exploring, I have always dreamt of laid back trips. While I've had only laid back trips after my wedding, my stay at 'Tall Trees Munnar' was my only stay (apart from my tree house stay) where I didn't leave the resort once if we don't count the emergency hospital visit.
The 'Tall Trees Munnar' is situated far from the chaos of the town, up on the hill. As my favourite quote goes, "Life is a climb, but the view is great". We had to go through a little bumpy road, well not exactly bumpy but not a smooth, straight road either as the resort is situated on the mountains. We literally had to climb 5000ft (on a car) and the view when we reached the resort will be was no less than literally heaven. It was almost dark and we headed towards our cinnamon cottage among tall trees surrounding us. The cottage was more like a villa, with two bathrooms, 1 balcony, 1 bedroom and 1 hall cum dining space. We made ourselves coffee and tea and sat on the balcony mesmerized by the melancholic beauty of the property. The birds kept singing and the crickets started chirping and I was thrilled to be spending my birthday night among this greenery.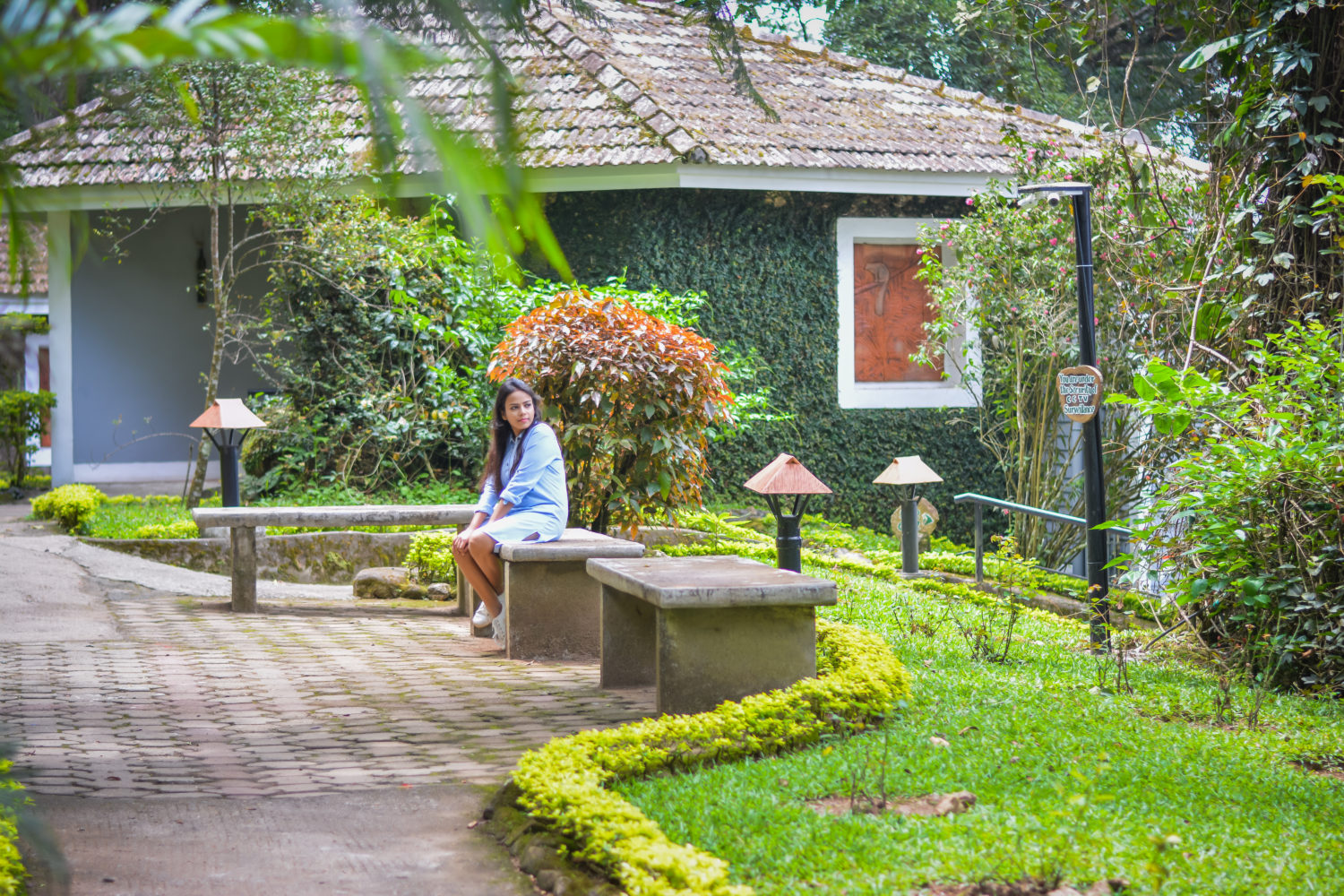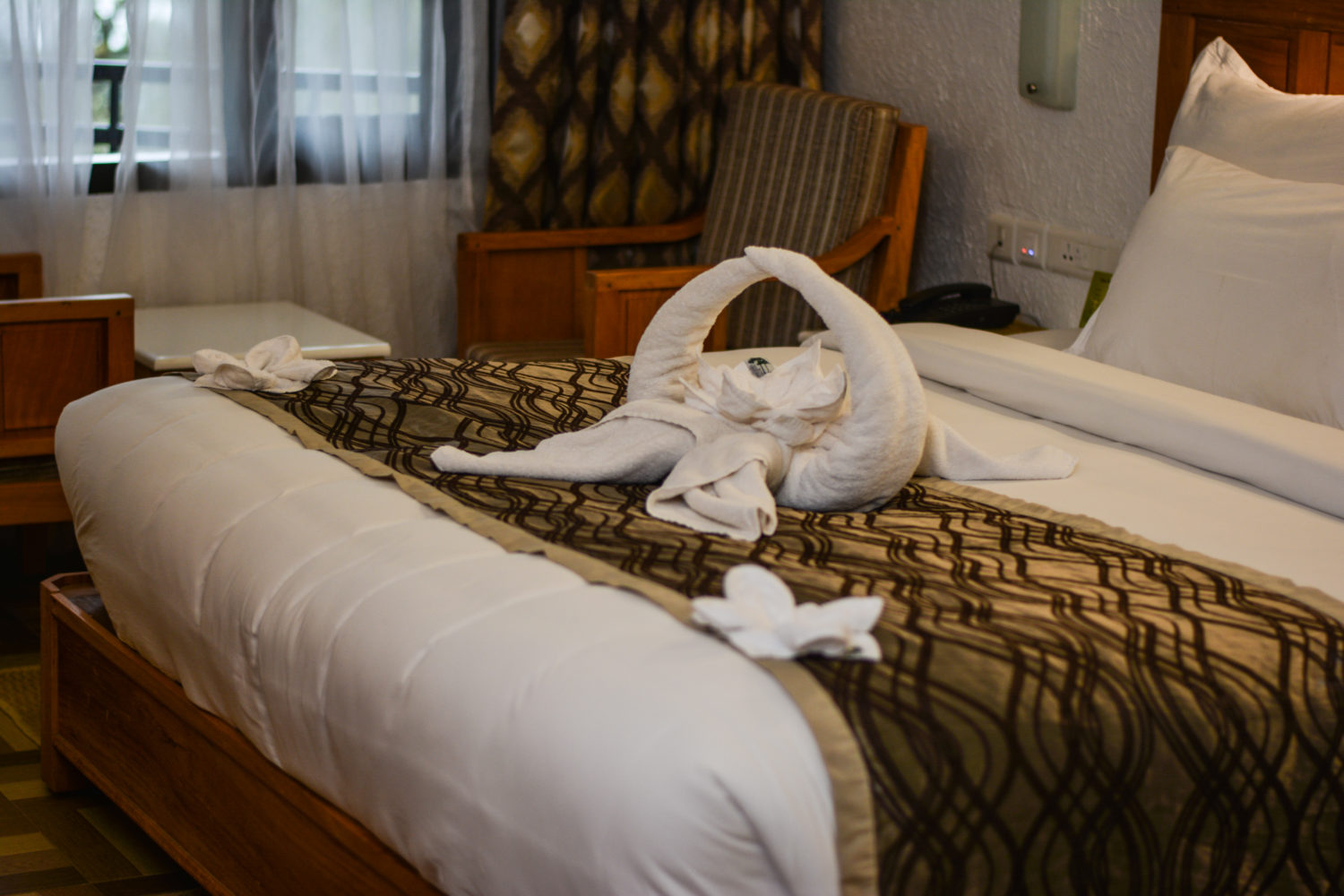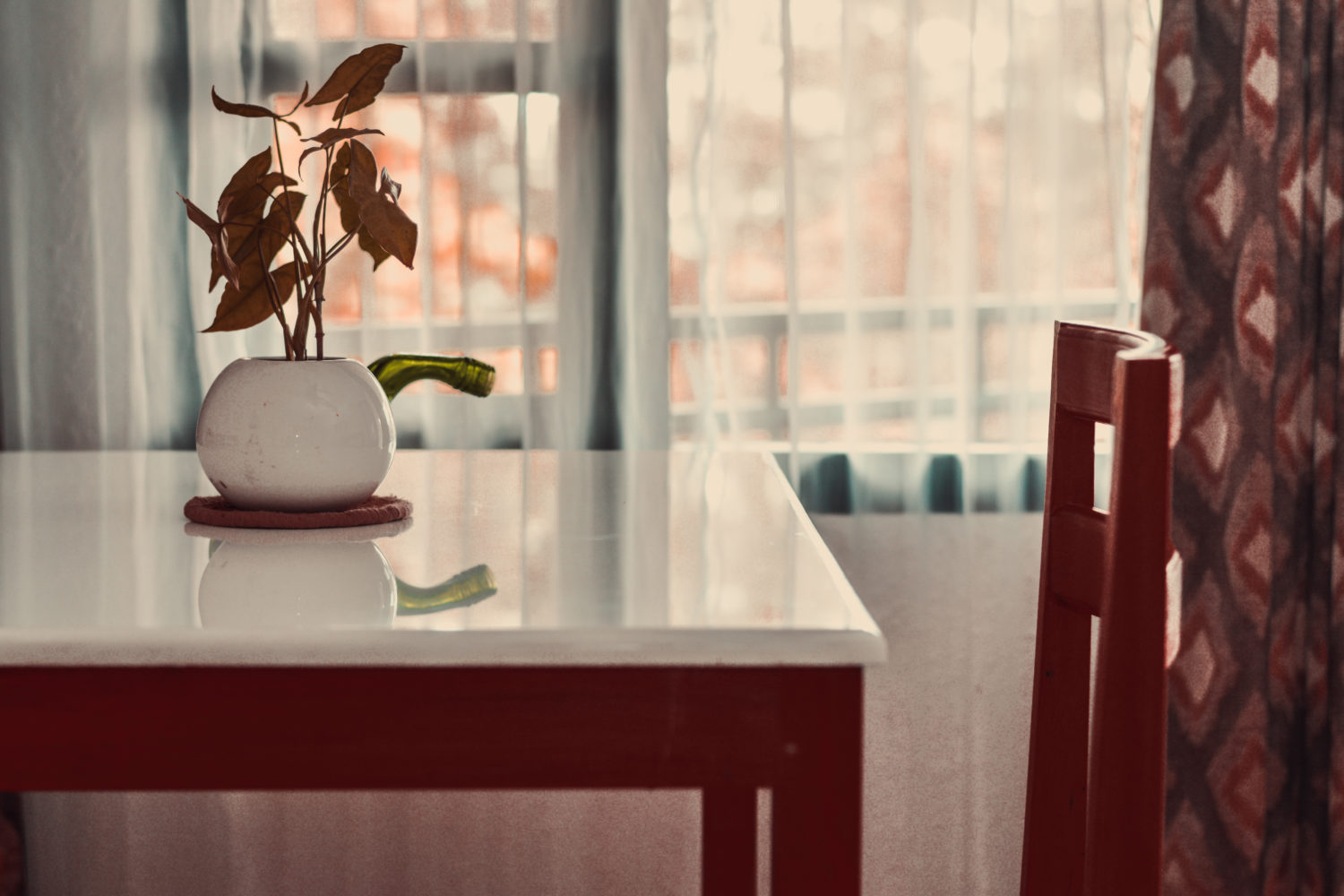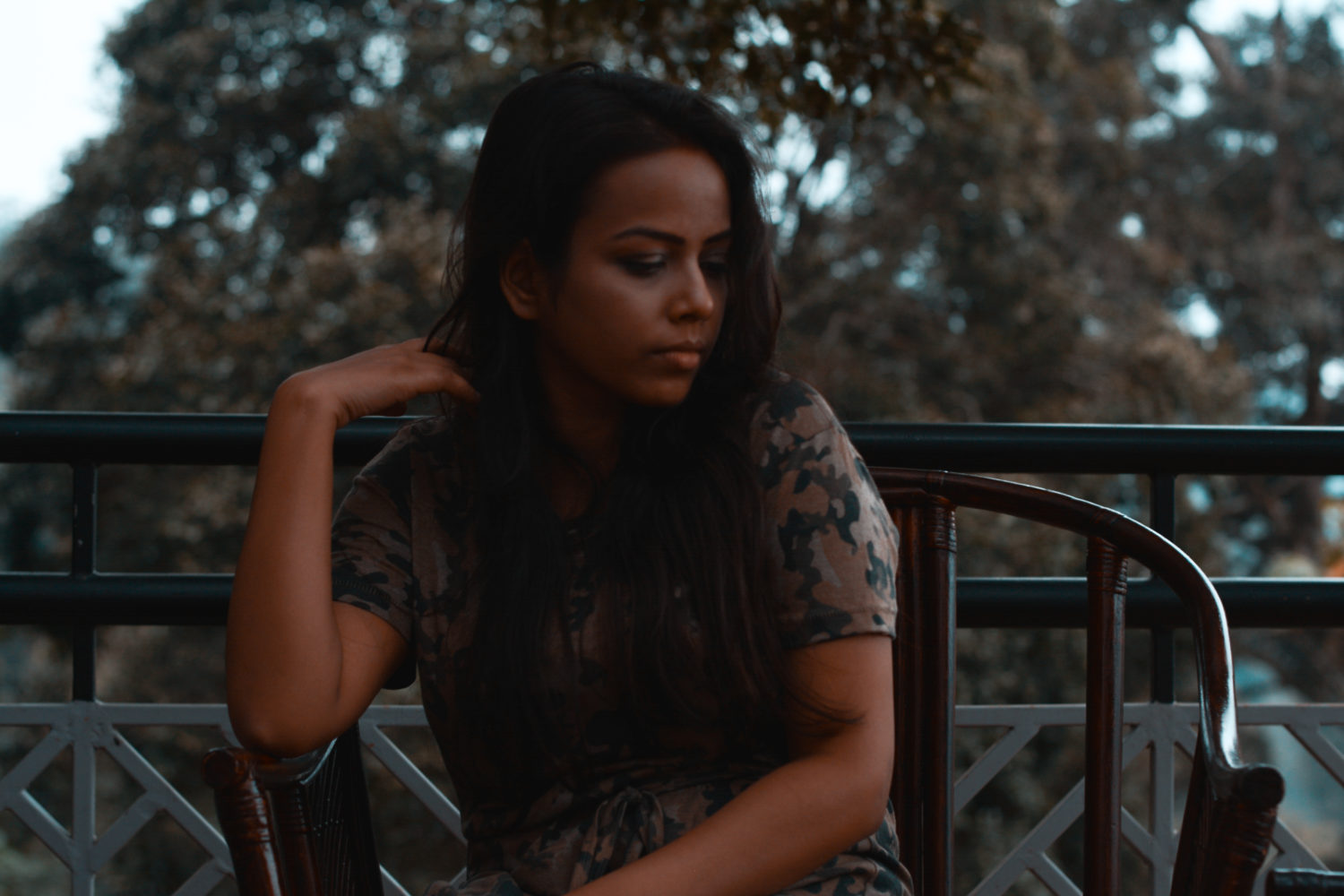 After freshening up we went out to search for the restaurant 'Hill Spice'. The property looked hauntingly beautiful at the night, and after crossing the campfire area we climbed a little more to reach the restaurant. The restaurant is adjoined with a library and The Post. Yes, The Post, you can choose one of their many post cards for free and drop it in their mail box. They will then put the stamps themselves and post them. Call me a nerd, but I was excited as a 5 year old while exploring The Post. Since it rains very frequently over there, there were umbrellas on umbrella stands everywhere around the property.
At the restaurant, we had a candlelight dinner of veggie fritters, rice, naan and chicken and called it a day since we were looking forward to a mini trekking the next morning organized by the hotel at a mountain owned by them. The next morning we had a hearty and healthy breakfast of Dosa (for me) and toasts and omelette (for my husband) and left for the trek which starts from the restaurant.
We were the only two people to go for the trek that day as there were very few guests due to the very recent flood and since they organize the trekking every day, I guess the other guests already went for trekking. According to our guide, foreign tourists are more keen on taking these treks. However, we didn't come across many foreign tourists before we headed back to Cochin due to the flood.
The trail went through unspoilt nature, among cardamom plantation, a hanging bridge and what not.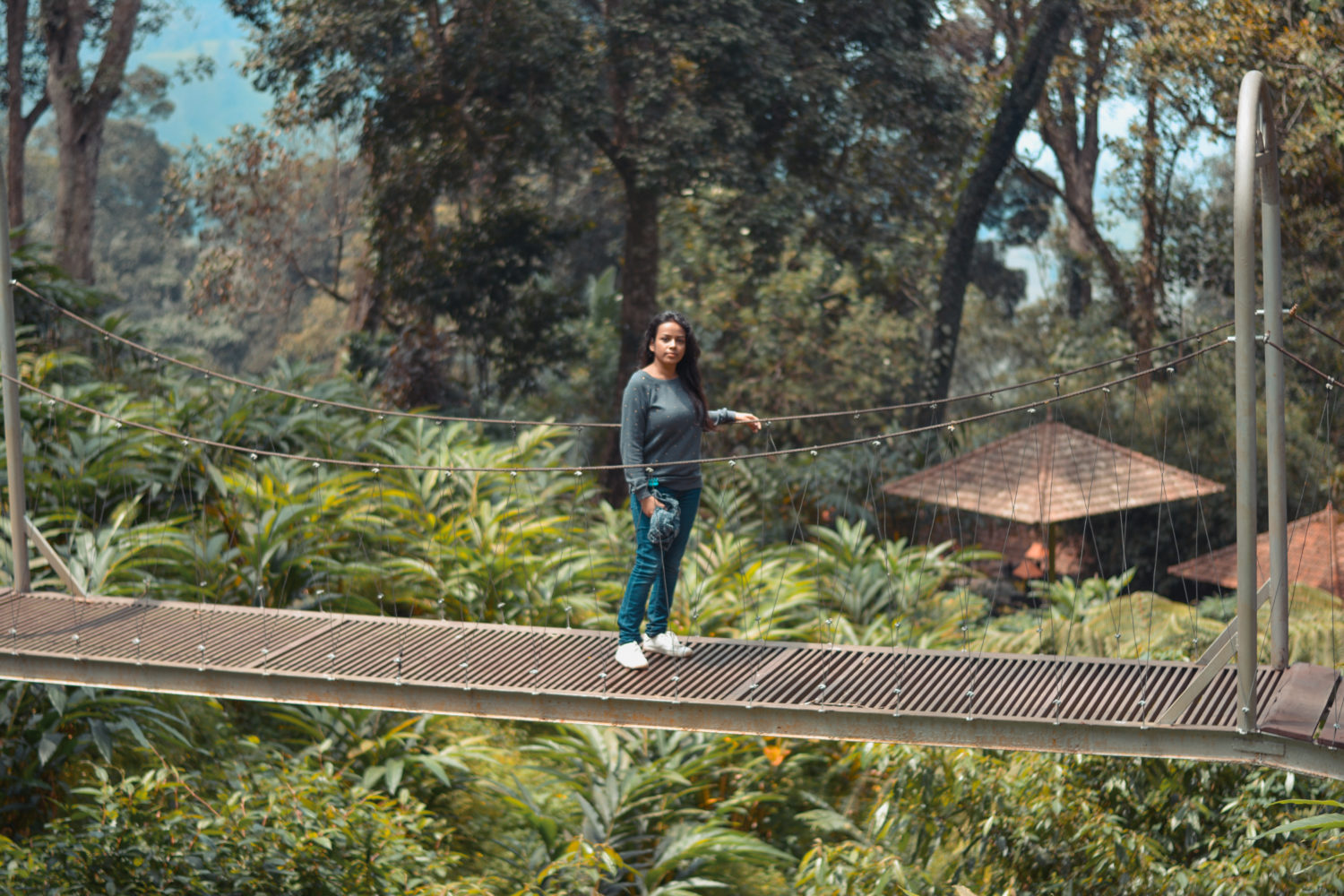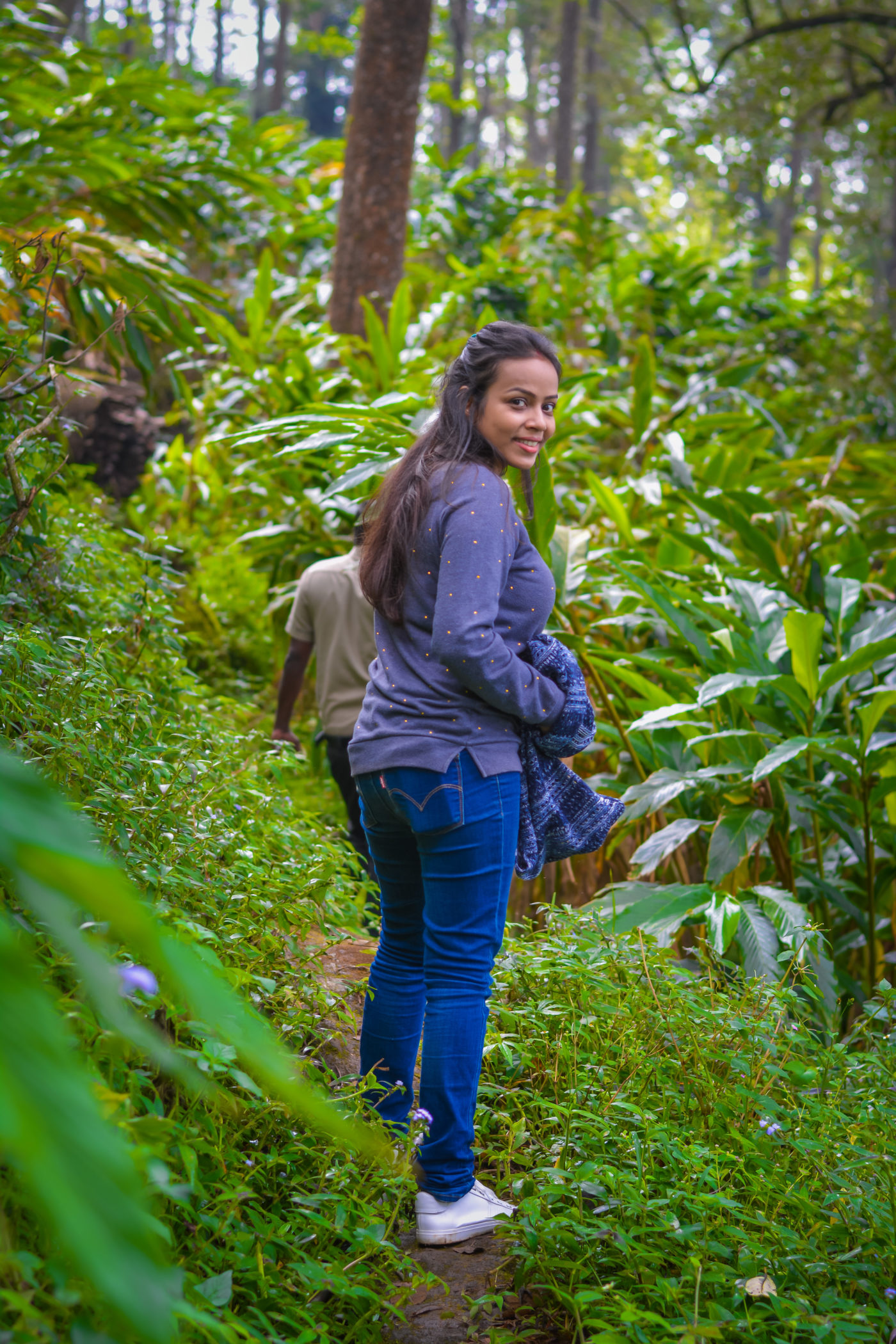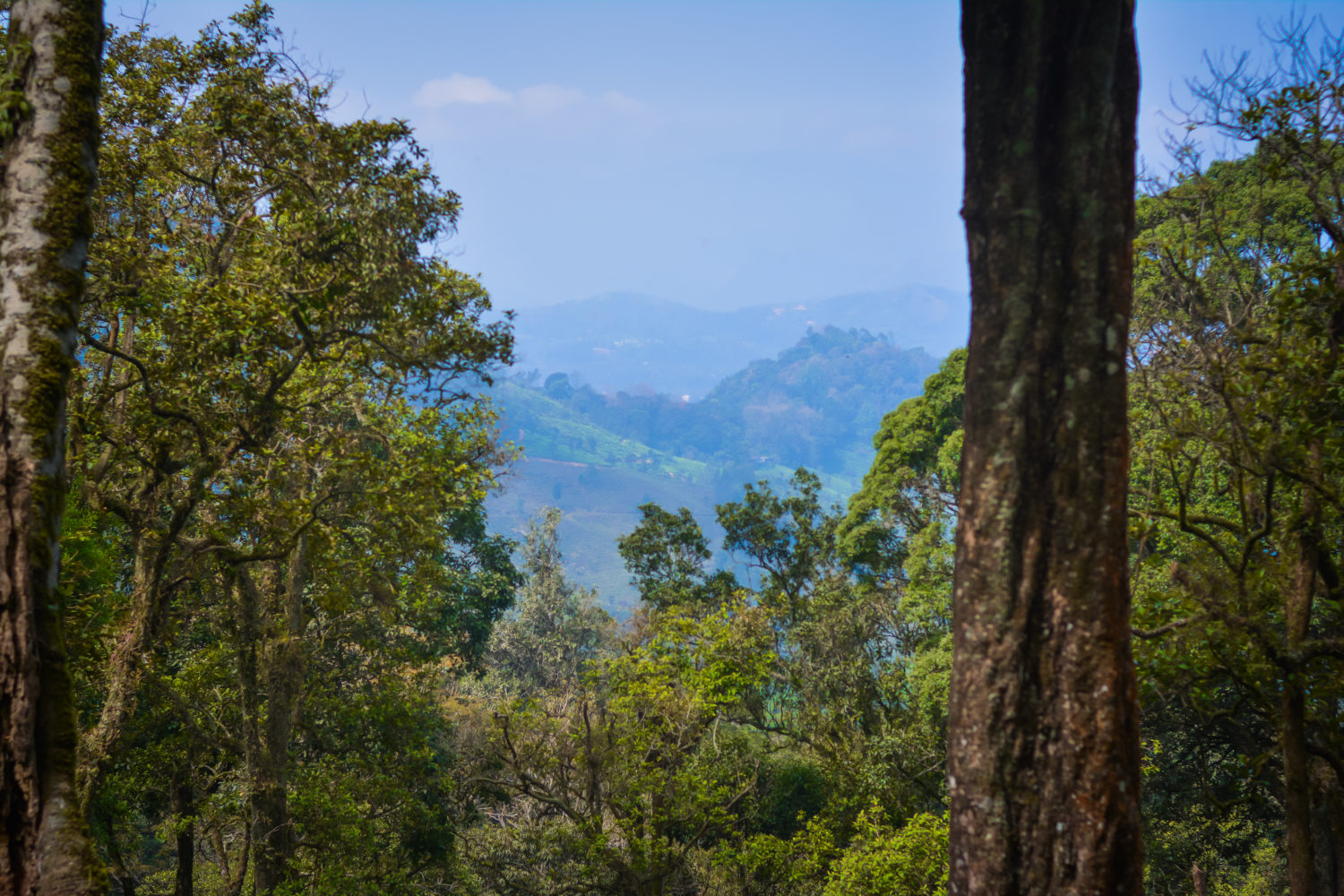 We reached up to 5800ft, on top of the mountain, stood there for sometime enjoying the breathtaking view. The next mountain and the area ahead of us weren't the owned by the hotel and the guide said that wild elephants can often be seen at the neighbouring property so we headed back to our room. Before leaving, our guide asked us to check our body for leech; we just checked the exposed body parts and came to our room. I headed straight to the shower and after drying up I went to the balcony and only then I saw the blood drops on the floor. My husband thought that I've cut my leg, but I knew what it was. After a few seconds of searching I found out the leech bite spot as well as the leech itself which detached itself from my skin after it was full. I called the reception and they immediately sent two people to dress the wound and to clean my room.
Once they left, I took a mini nap and then ordered room service. Plain rice, roti, daal and butter chicken, it was the most peaceful and delicious meal we had sitting in our pj's in the comfort of our room; it felt like home. It was the day before my birthday and my husband planned to have a grand dinner at the restaurant that night and he noted that the butter chicken is in the menu; no matter we are going have Indian food or continental food. After a laid back afternoon we got ready for the tea tasting, followed by the nature walk. While we headed towards the restaurant, I felt something in my ear, we couldn't figure out if it was a bug that somehow entered my ear or some other foreign object. It could have been anything given to the fact that I was prancing throughout the property, entering the grass area leaving the trail, exploring hidden places that is clearly less explore by regular tourists. We asked for earbuds from the reception and missed the tea tasting struggling to get out whatever was inside my ear.
I wasn't ready to miss the nature walk though, and I'm glad that we didn't. You see, when you visit a tourist spot, you get to see the beauty sometimes from afar, sometimes very closely. But the place will be most likely crowded with many other tourists. When we were staying near Munnar Town we visited a tea plantation which was enclosed with barbwire and we struggled to not get any other tourists in our frame while clicking. But when we went to the nature walk from 'Tall Trees' we saw the tea plantation closer than ever. It reminded me of a family trip to Ooty, we were out just roaming the streets and I spotted a tea plantation without the barbwires, I so wanted to take a closer look but it was uphill. The nature walk however, was straight out of my dreams, without any other tourists in sight, enjoying one of the most beautiful scenery I've ever come across. I always tell everybody that if you want to see the most breathtaking view, stay at the outskirts rather than staying in town, and the nature walk reminded me yet again, I'm right. I would choose to be there rather than visiting the tourist spots any day.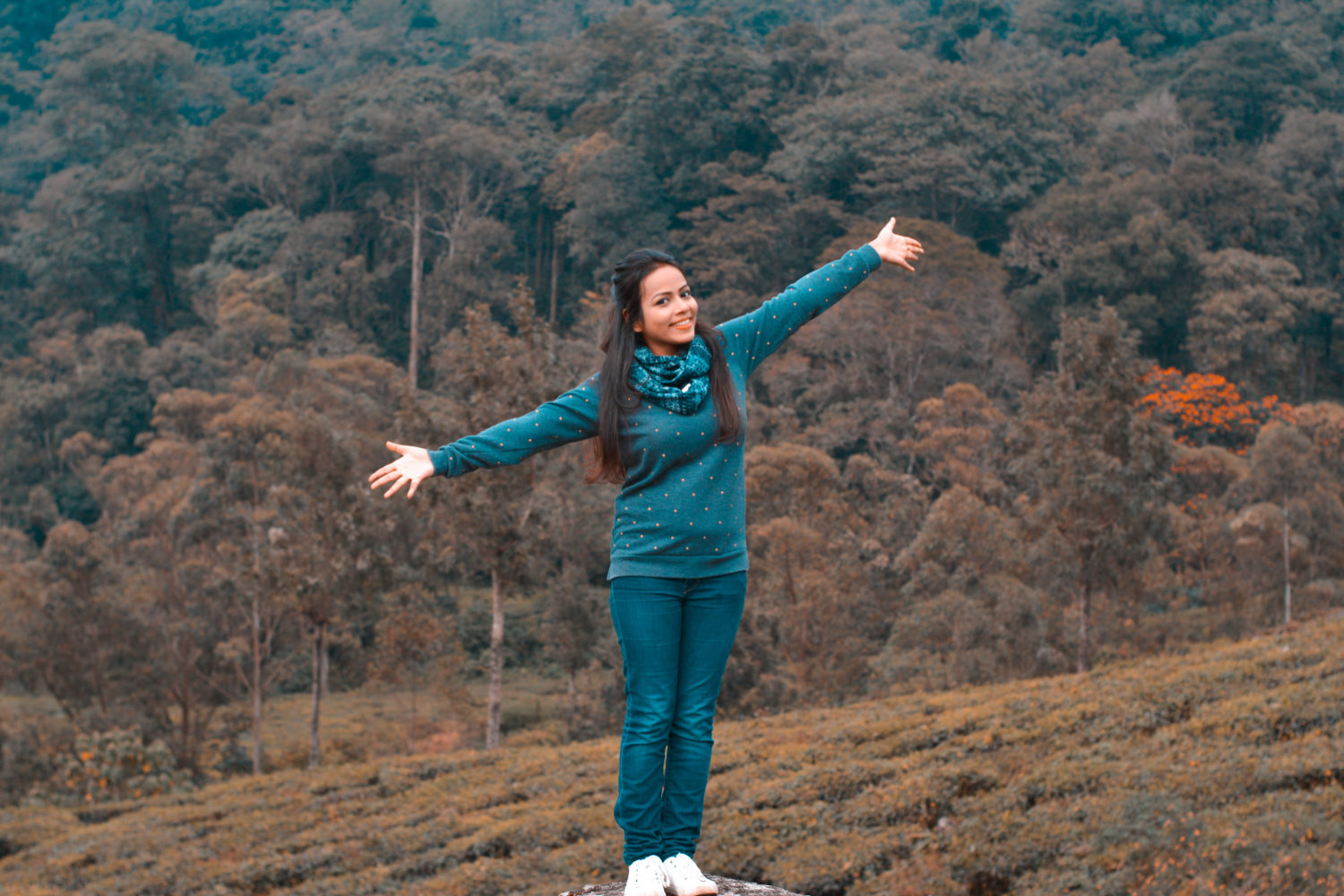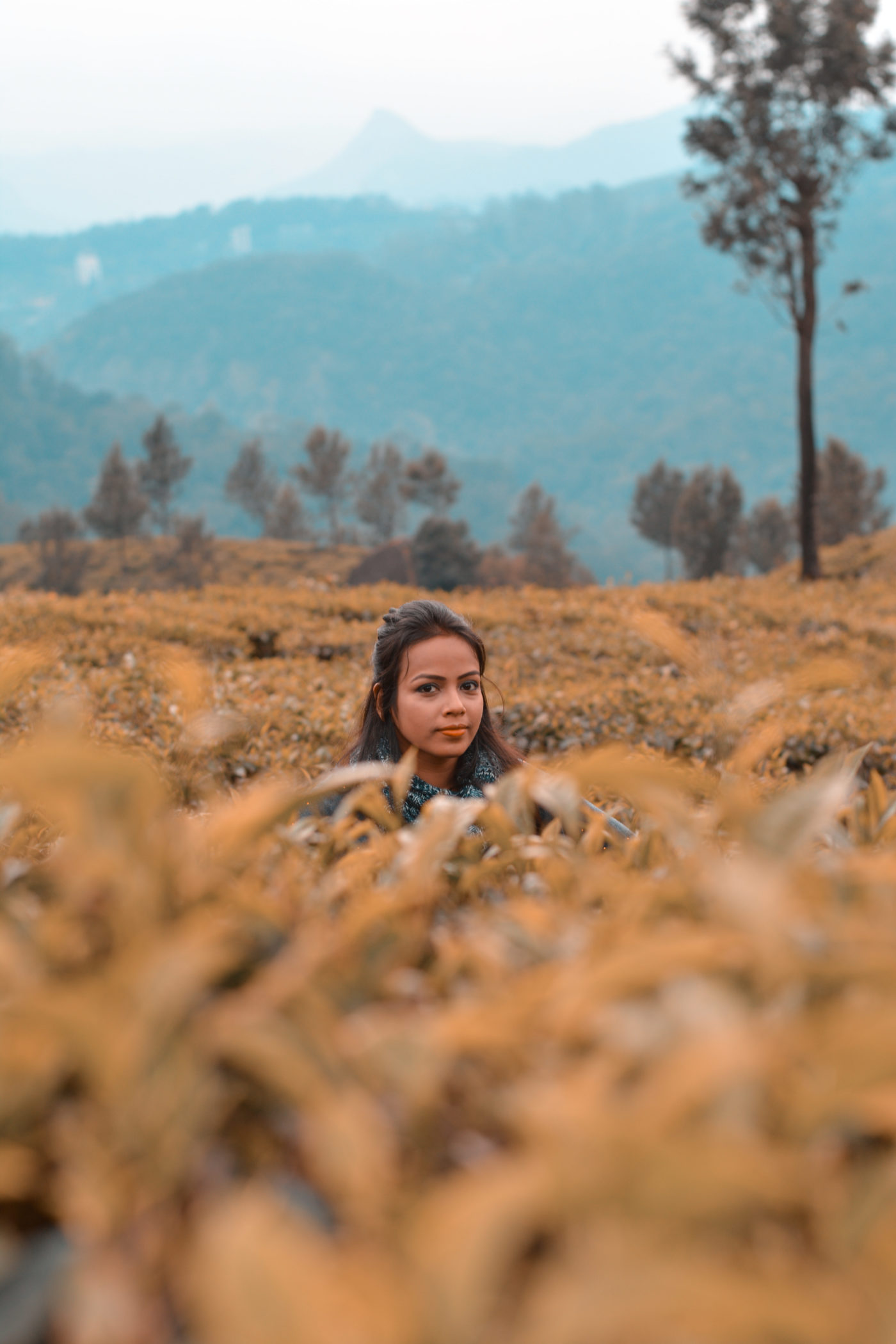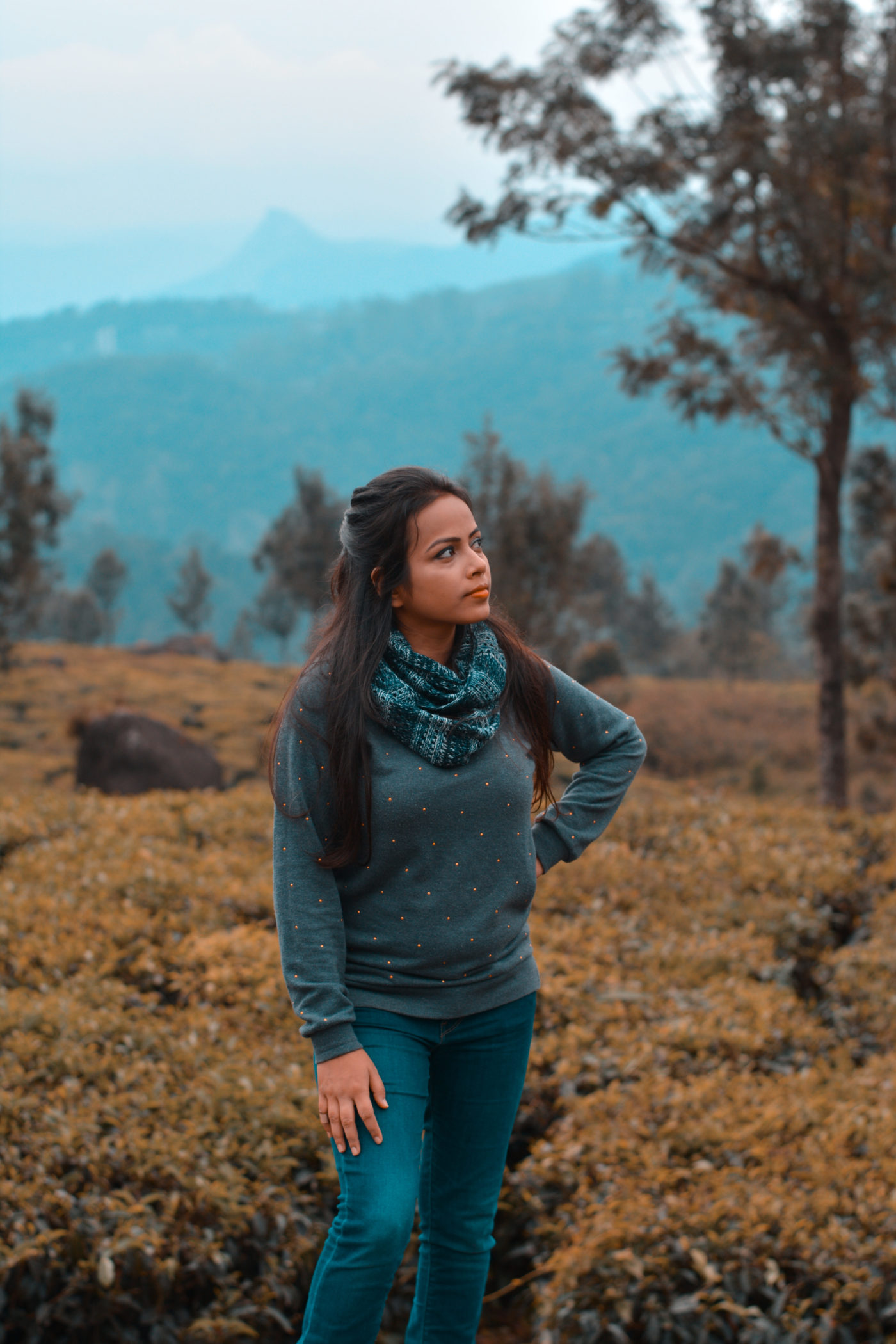 The nature walk starts from the resort at the afternoon with a guide, and the trail goes alongside the resort wall, so basically you are just walking outside the resort. We realized that had we taken this walk last evening, we could have come out for a walk today anytime we wished. While heading back to resort, I mentioned the bug (or whatever) in my ear and the guide immediately called all the hospitals in town. There were no E.N.T present at the town at that moment and the closest they could find was over an hour far, in a different district, Adimali. They arranged us a car and we set out for a trip that will remain one of the most memorable ride of my life. As anxious as we were, I still tried to enjoy the hauntingly beautiful ride, through the dark lane, looking at the lights glittering on the next mountains. As a lover of all things creepy, night rides through roads like this never fails to excite me. We reached the clinic about an hour and a half later. Someone from the resort accompanied us, and he seemed to know the staffs and the nurses and managed to get me in within minutes after I reached. The doctor gave me a drop and asked me to use it once home. If the object is still inside, they asked me to visit the next day which was pretty convenient as it was on the way to Cochin from Munnar. Another hauntingly beautiful ride and we were back at the resort. It was past the restaurant closing time but they kept it open just for us. As we reached our room, a guy from the restaurant was waiting for us where the car dropped us. He asked if we would like to order anything. We didn't want my grand birthday dinner anymore; it was more than enough that they kept the restaurant open. We asked them to bring us whatever will be quickest to them, and have it serviced to our room so they don't have to keep the restaurant open while we eat. He said he can quickly deliver whatever we order and we repeated our lunch order as it was pretty quickly serviced.
The person who was at the reception called me to get an update and asked me to call reception if there's any issue. Thankfully, my ear cleared out after using the drop, but nothing came out of my ear. To this day I have no idea whatever it was that was stuck in there. By the time we freshened up and had dinner it was almost 12 'o' clock. It was my first birthday after my wedding and it was the best birthday ever. I'm not talking about the overall trip, or the hospitality of the resort, the fact I got to spent my birthday at 5000ft altitude was itself enough of a reason to make it my best birthday, and then comes the surrounding beauty, the hospitality and the overall trip.
I didn't tell anyone at the hotel that it was my birthday, but while clicking pictures and having breakfast I posed with a cupcake and the manager of the hotel who was there to shoot a video for his Facebook paged figured it out. We were leaving in an hour and had a property tour schedule so they didn't get time to organize a celebration. They kept mentioning how they wished they knew about it beforehand so they could celebrate it next level. I didn't want next level, it was more than enough. What I had was enough; it was already my best birthday ever.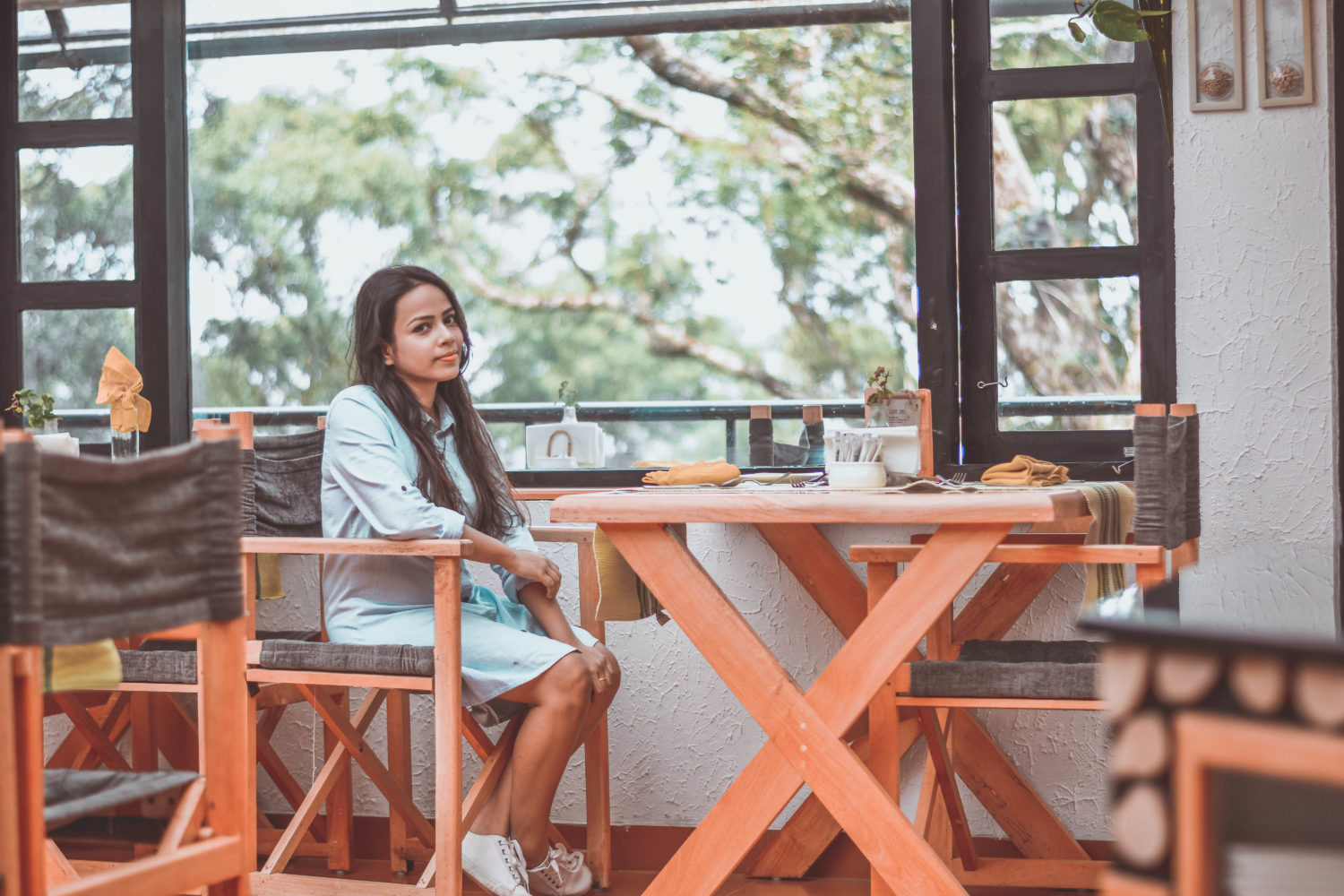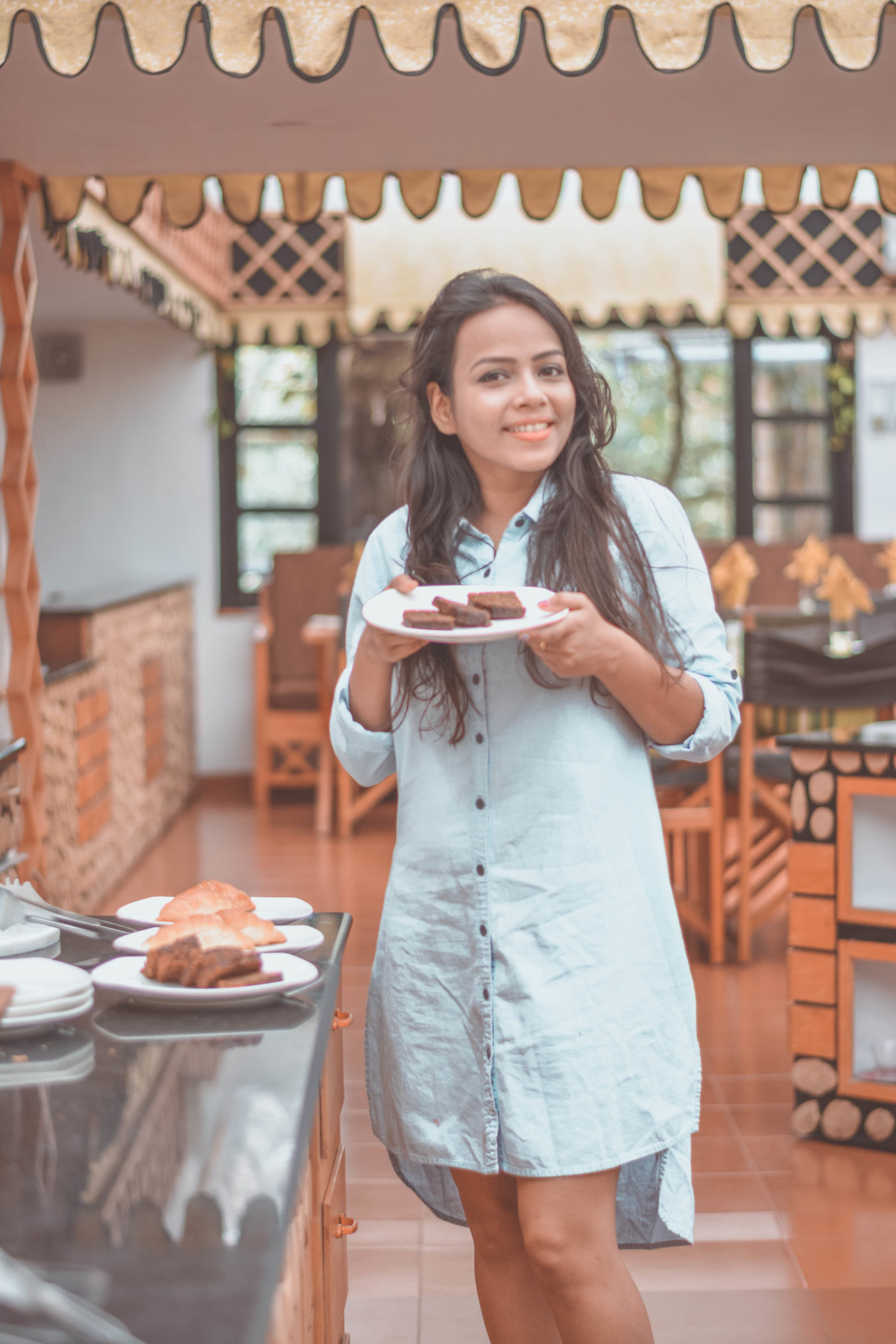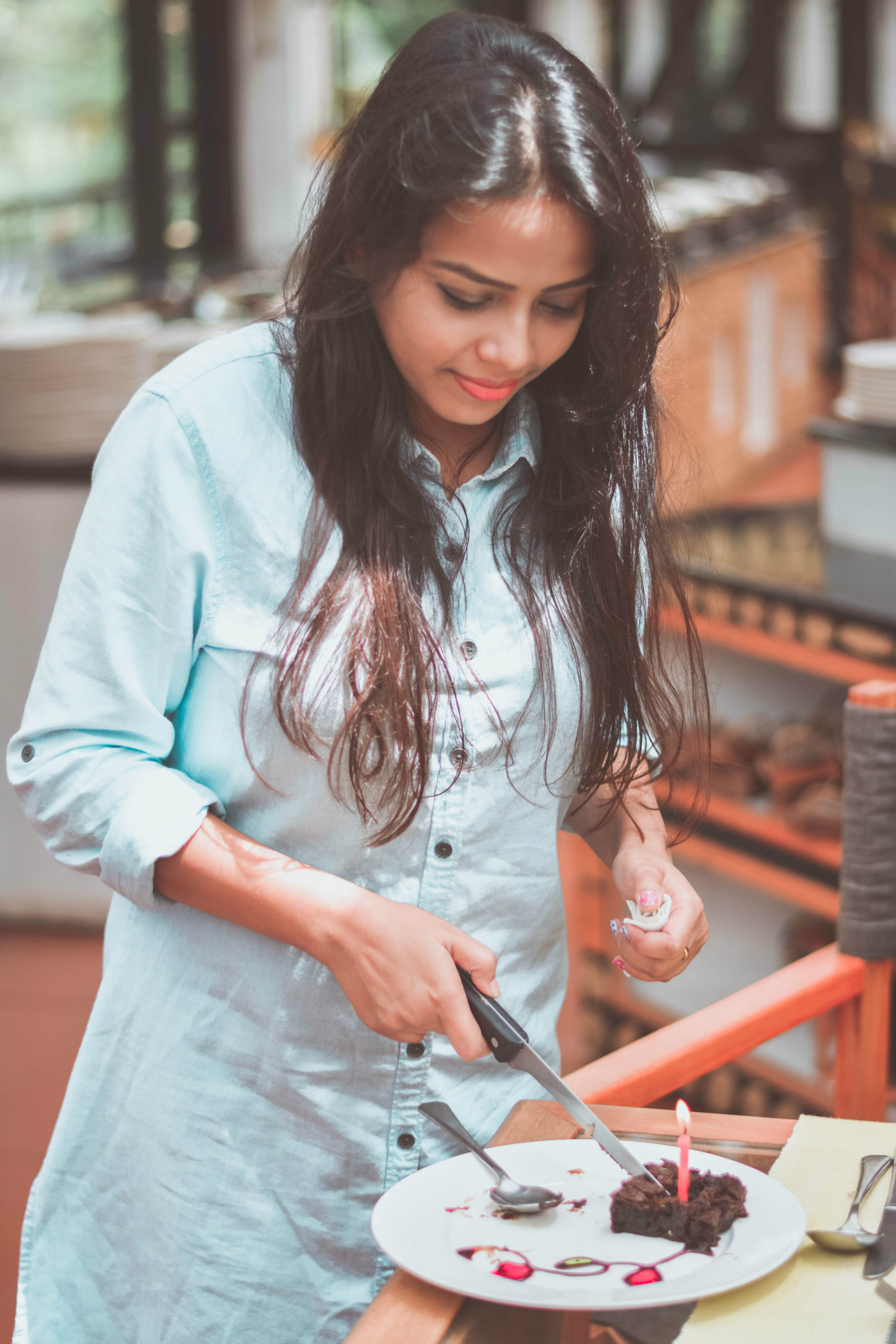 After a small and quick celebration we went for a property tour and got a look at their Saffron Suite, Saffron Grand and Mint Villa, some had open terrace, but I felt our Cinnamon Cottage was the best.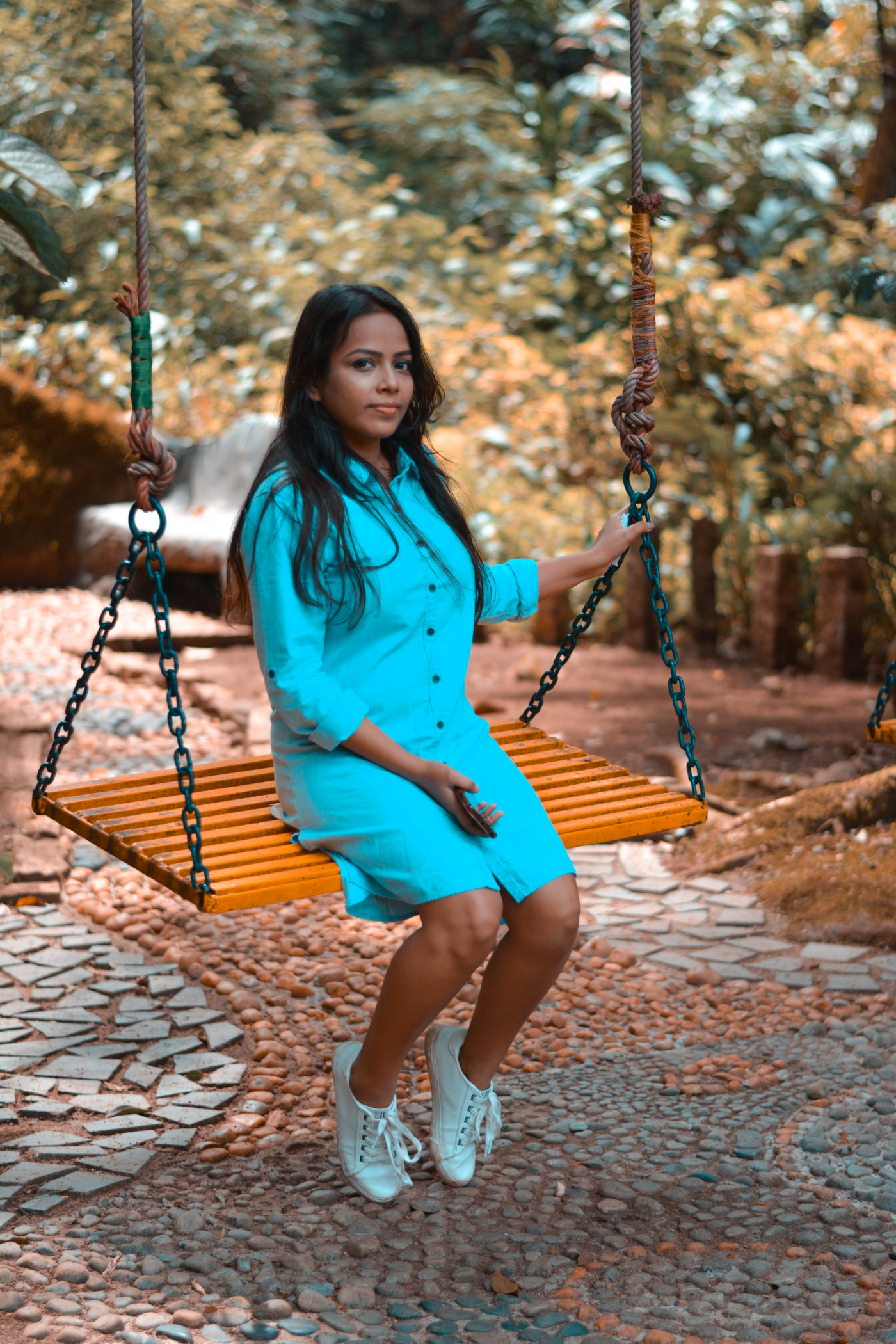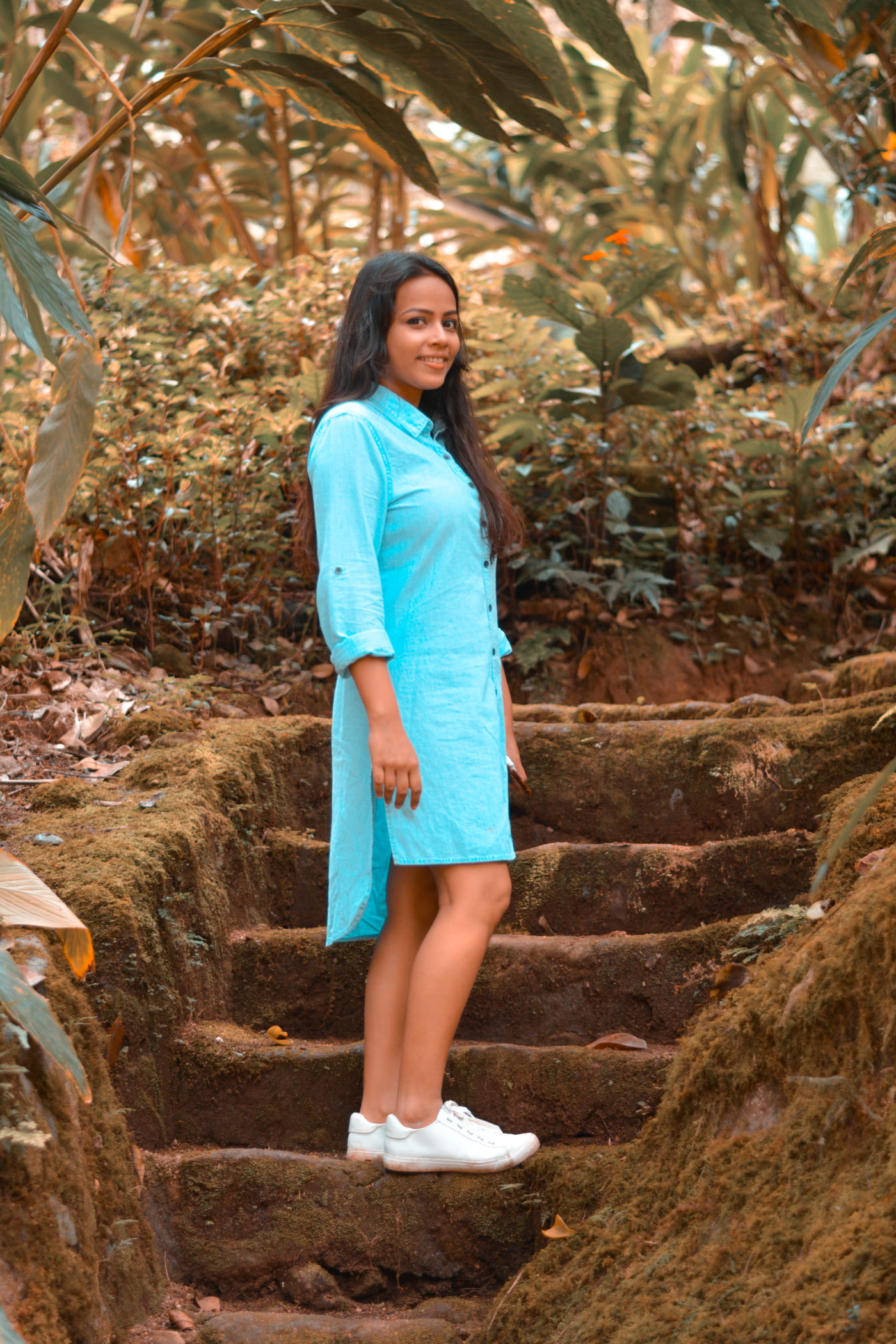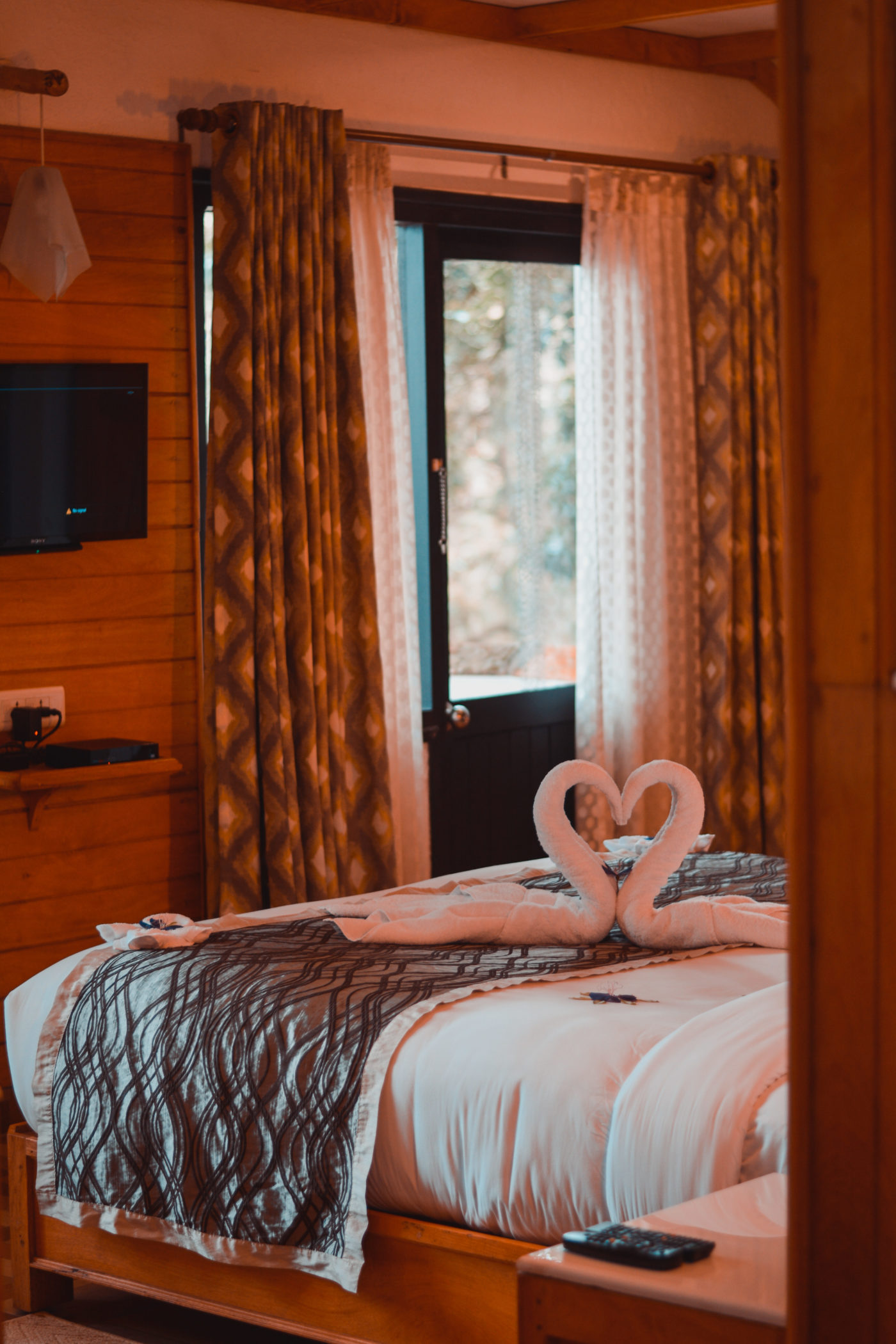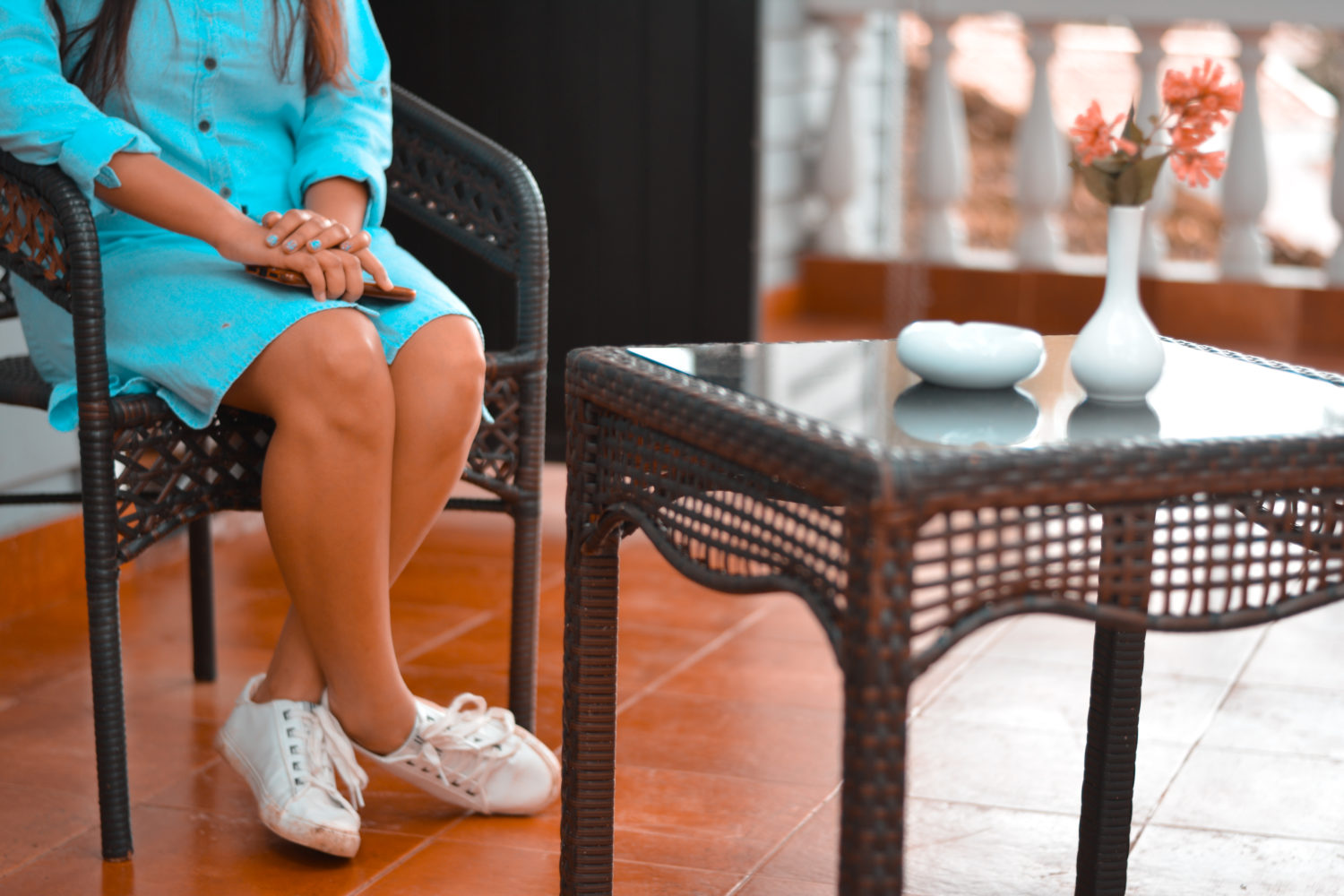 Our driver was there by 11.30 and then we left for Cochin, leaving this hauntingly beautiful property behind. I don't know if I'll come back to Kerala as it's already our second Kerala trip, but if we someday do, I would love to stay a few more days in the property, in nature's lap, to unwind and to relax, it's just what I need!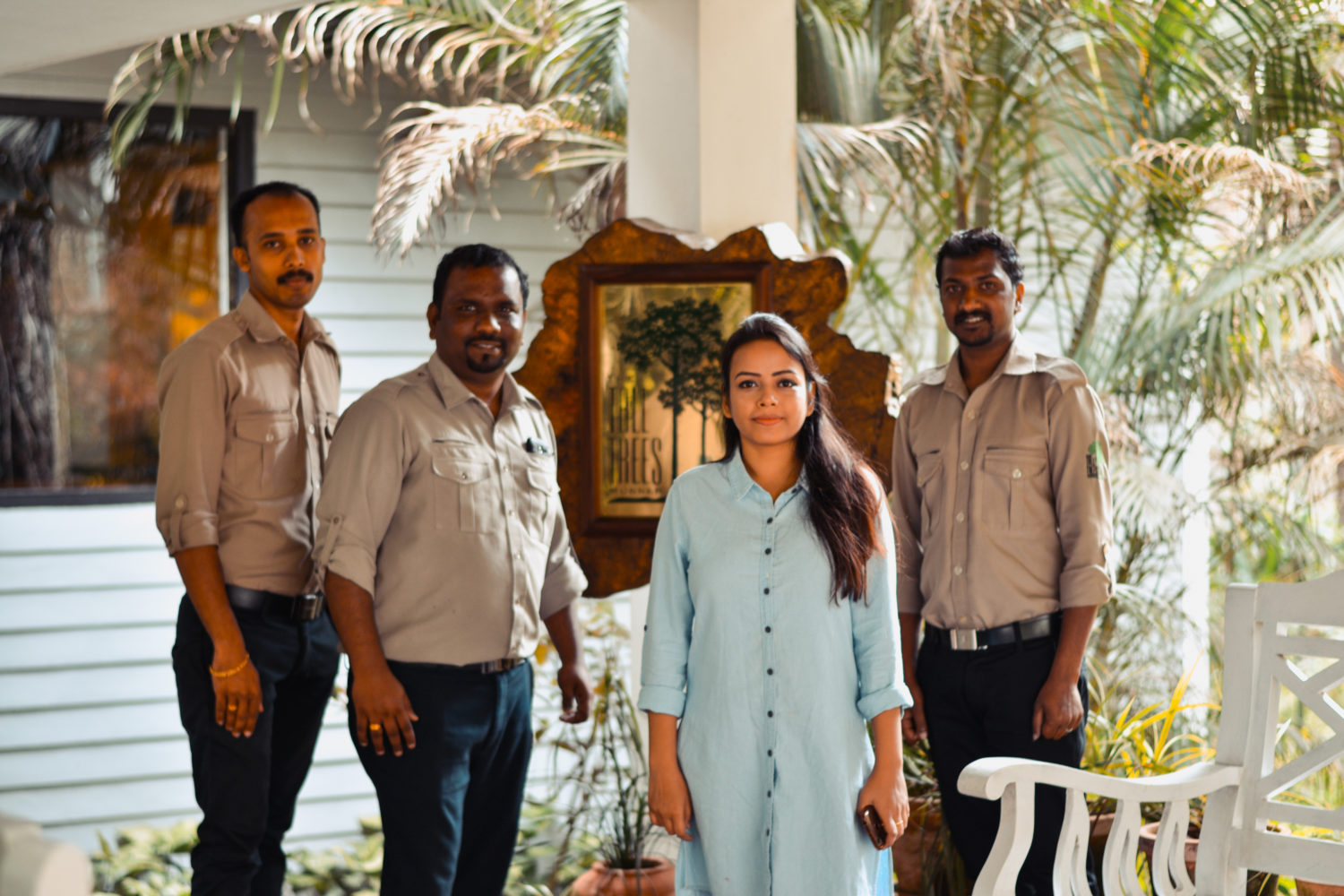 Ambiance: 5/5
Food: 4.7/5
Staff/Room Service: 5/5
Location: 5/5
Activities: 5/5
Hotel Website: Tall Trees Munnar