One of the main things that I was particular about for my wedding was my ring. It's no secret that a Christian Wedding is incomplete without the rings, and as for me, I specifically wanted mine to be traditional Wedding Bands. It was hard for me to find the perfect wedding band in India, especially because traditional Indian rings are a lot different than what I had in mind. And even when I did find a close one, getting a matching one for my husband seemed next to impossible. If only I knew about this website call BBBGEM back then that specializes in Wedding Rings,  Engagement rings and promise rings , my wedding shopping would have been a bit easier.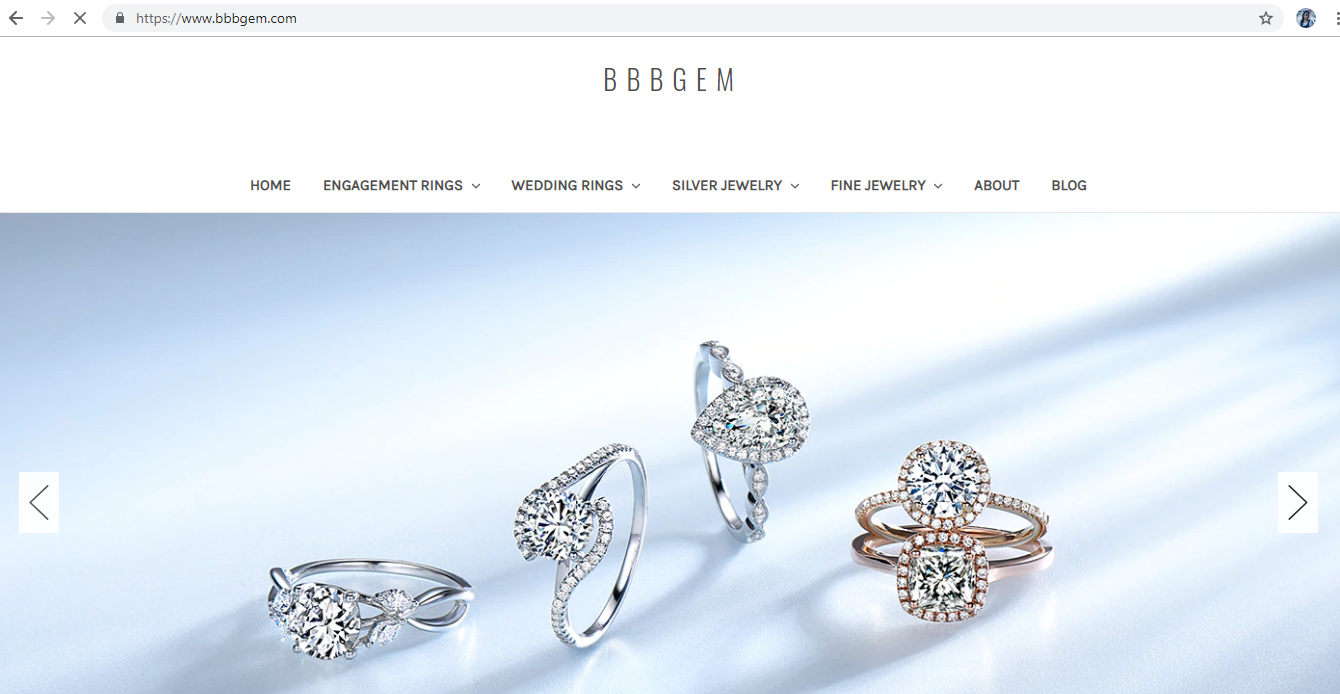 BBBGEM is a jewelry company that specializes in custom jewelry, engagement rings, wedding rings , morganite ring, moissanite ring, aquamarine ring, diamond wedding band and other jewelries for more than 15 years. They are registered as BBB Gem Corp in State of New Jersey and their main office is in the United States. However they have many studios in United States, Australia, China, Germany and their Jewelleries are sold globally.
Their team member includes Jewelry designers, CAD draftsmen, Jewelry makers, Photographers, Shippers,Custom Representatives. Every jewelry in BBBGEM is handmade by their team members themselves. However, they handle all the issues together to make sure that the consumer gets the best customer service. They have 3 goals in mind: Best Design, Best Quality, Best Price. They provide consumers with unique jewelries at affordable prices. The jewelleries in their collection are elegant and simple enough to wear every day. They choose only the best conflict free diamonds and gemstones in order to provide their customers the top quality items. They believe that everyone should have the option to purchase a high fashion jewelry piece.
My favourite ones from the whole sites are the Moissanite Wedding Sets.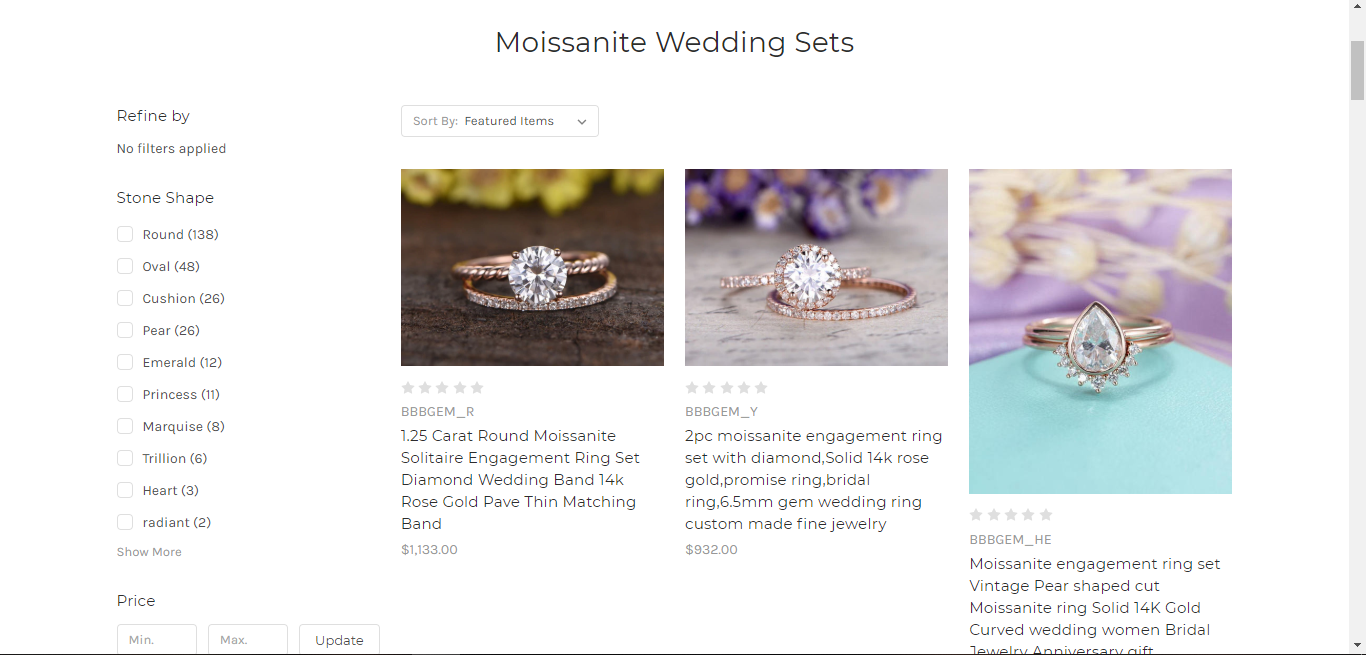 However, since I won't be needed another (hopefully) I would love to choose one from either the affordable Moissanite Engagement rings or the Forever One Moissanite Engagement rings some day. I mean I never had a formal proposal or an engagement. We just dated for 6 years and then decided it's time to tie the knot. We never even had a ceremony, because once we decided it was time, we went straight with wedding planning. So I guess I can get myself a ring if I ever want too. After all rings are the only Jewelleries that I love!
If you are someone who's getting engaged or married, or just simply want to treat yourself, you can check out the amazing collection from BBBGEM. Also if you want size chart or want to do some more research about rings  before making the purchase, you can head over their blog section. They have some pretty amazing and helpful content.
Happy Shopping! xoxo