No Indian woman can deny having been attracted by an ongoing 'Kurti' sale on the peripheries of a busy Indian street. Why not? We, Indians, are nowadays so selective about what we wear and how others perceive us. If given a chance, sit amidst a group of typical Indian housewives while they gossip in a park post they are done with the routinely household chores. The hottest topic of discussion is always something related to dresses and clothing. When dresses are being discussed, Kurtis definitely have a great share among the dresses being cited. That is how important Kurtis are in their lives.
What exactly is a Kurti?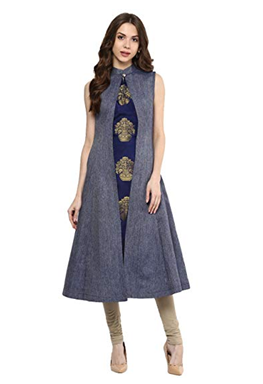 Kurtis are worn by women. They are basically a shorter and tighter version of Kurta, which is a long and loose shirt worn by men and women of the Indian subcontinent. They are of various types, and come in different colors and designs, which are good enough to be the cynosure of all the Indian women.
What are the types of Kurtis?
It is interesting to know that there are more than 30 types of Kurtis that have recently been synthesized. Flabbergasting, right? But, there are some types that are quite popular while others are a bit off when it comes to popularity and demand. Following are some of the most popular types of Kurtis.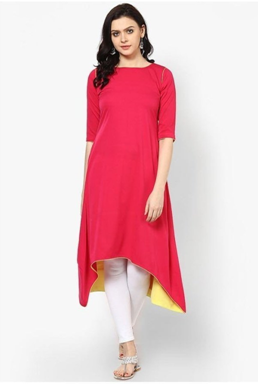 It is one of the most trending Kurtis available in the market. It is suited best for parties. Either its front or back is a bit short which makes it look like a tail, and hence the name.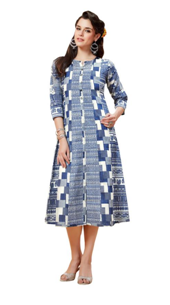 It is very popular among young women because it has the latest trendy design, i.e. it is tight at the top and gradually loosens as you go down, till you reach the knees where it flares, giving it an 'A' like shape, and hence, justifying the name.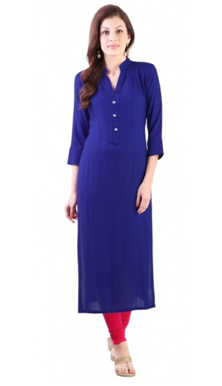 Now, these are self-explanatory. They have their own elegance. You can wear them to look tall and straight.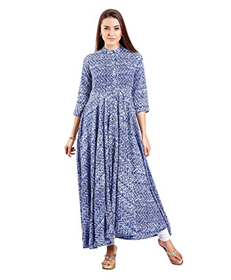 Again self-explanatory, these Kurtis are so long that they almost touch the ground, and give a royal look and feel to the woman wearing it. It is one of the most trending Kurtis nowadays.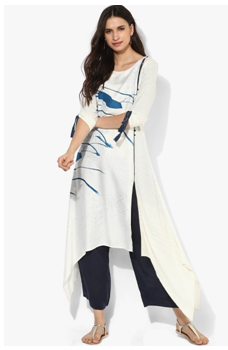 They have a C-cut on both the sides and are best suited with some beautiful jewelry. They are one of the most popular Kurtis available in the market nowadays.
Hence, there are innumerable kinds of Kurtis available. Just pick the one you feel suits you best and you are good to go. You can find some great Kurtis with innovative designs at Stylecaret.
How to wear Kurtis?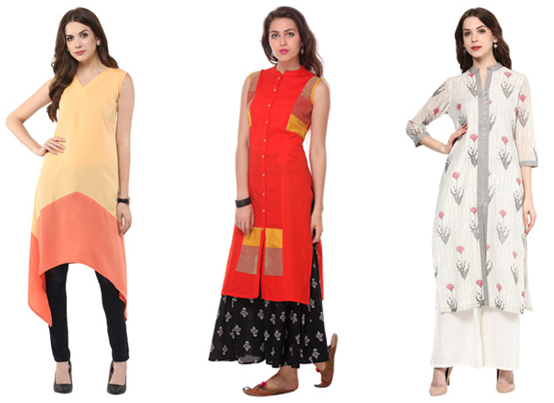 Kurtis are so versatile that they can be worn with everything you can think of, be it some light accessories or some heavy jewelry items. They get along with all kinds of bottom-wears. You can wear them with leggings, which are as comfortable to wear as Kurtis. Just choose the color that matches or contrasts with the color of your Kurti, and you are ready to rock any party or celebration! Another thing you can try wearing with Kurtis is a jegging, which is an amalgamation of jeans and leggings. They are more convenient than jeans because unlike the jeans, you don't have to zip them up every time and can be comfortably worn.
Have we forgotten something? Yes, palazzos! It's definitely the most comfortable, albeit awe-inspiring thing that you can wear with Kurtis. They have wide legs, and look quite eye-catchy. Keeping all these apart, if you want something traditional, you can always go with the Shararas, which is nothing but the Punjabi version of a palazzo. They suit best with short Kurtis, although they are preferred with other types of Kurtis too.
Which season Kurtis are worn in?
There is no answer to this question. Kurtis are so versatile that they can be worn throughout the year! There are various summer Kurtis that have soft fabric and can be worn comfortably even in the scorching heat of the summers, and on the other hand, there are winter Kurtis which look perfect with winter jackets and mufflers. That is what Kurtis are known for! They are not a pain in the neck to wear, yet make them women who wear them look pulchritudinous indeed!
Do neck designs matter?
The answer to this question is definitely a big yes! The elegance and beauty of a Kurti are decided by its neck design. There are over 30 neck designs for Kurtis as of yet. Some of the popular ones have been listed below. Most of them do not require any description as they are self-explanatory.
Sweet Heart Neck Design
Square Neck Design
V Neck Design
Keyhole Neck Design
Collar Neck Design
Off Shoulder Neck Design
These are the neck designs that are most popular nowadays. There are also other neck designs that one can always look up on Style Caret and experiment with, to find out which design suits them the most and what accessories look good with that particular design.
The popularity of Kurtis is on its culmination nowadays, so much that they are also being worn in weddings also. A silk-soft Kurti having some attractive embroidery done on it can be the cynosure of all eyes in a wedding. Not only do these Kurtis look good, but they also depict the Indian culture and traditions. Kurtis can also be worn with skinny jeans which renders an Indo-western look that is just perfect for parties and celebrations.
Kurtis are known for the comfort they provide. This is one of the reasons that has made Kurtis popular not only in India, but also in countries like the US, Canada, England and various countries of the Middle East.
To summarize, Kurtis are ruling the Indian clothing in the today's word and with the right combination of the Indian and the western culture and dressing sense, more such wonderful pieces of clothing are awaited.
"Fashion fades, style is eternal." – Yves Saint Laurent