Hello everybody, hope you all are doing well. After months of reviewing mainly K-Beauty products, today I decided to take a break from them and review something I haven't reviewed in a while: makeup. As you guys probably know I'm a minimal makeup person and thus I'm a huge fan of make-ups that can be applied easily and quickly, I'm here to review 3 makeup products that made a huge impact in my makeup routine, and a brand that makes makeups that are apt for makeup quickie.
MyGlamm is a newly launched brand in the market and they were generous enough to send me a package earlier this summer. Which means I have been using them for months and I took my time to put my love towards the brand into words. They sent me 3 products, 3 of which are apt for easy and hassle-free makeup, just the type of makeups that I reach out for 1stly because I'm always in a hurry, secondly because I'm a makeup amateur.
All the products come in beautiful, chic white and gold packaging and all of them are the stars of my vanity because of their attractive packaging.
Here is everything that I received.
Powder Eyeshadow Stick & Liner: Smoky Quartz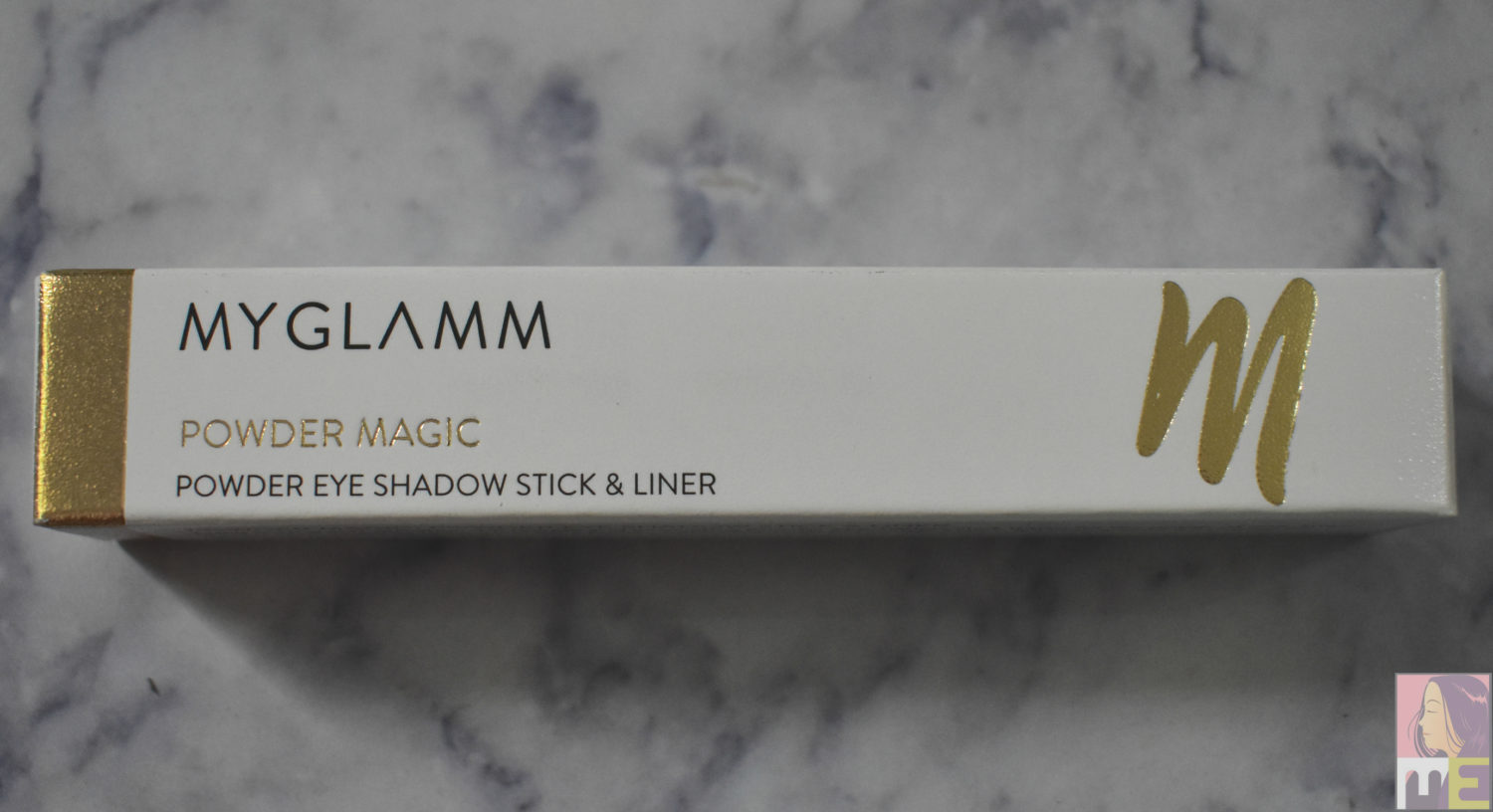 Claims: MyGlamm's Powder Magic is an innovative pressed powder in a jumbo pencil form. It allows you to create dramatic or natural eyeshadow looks with ease and precision. Its smouldering formula adds depth and dimension to your eyes in seconds. A shimmery pressed powder shadow, in gorgeous hues, sweeps across lids, over and under lash lines making your eyes appear sultry and smouldering instantly.

Benefits:



Super soft and powdery application
Easy to apply
Perfect blendability
Excellent colour pay-off
Powdery/Velvety Finish
Pearly to Sparkling
Light to Medium coverage
Long-lasting, and  stays in place for up to 8 hours
Suitable for hot & humid climates
Suitable for all skin types
Flattering on all skin tones
Includes Sharpener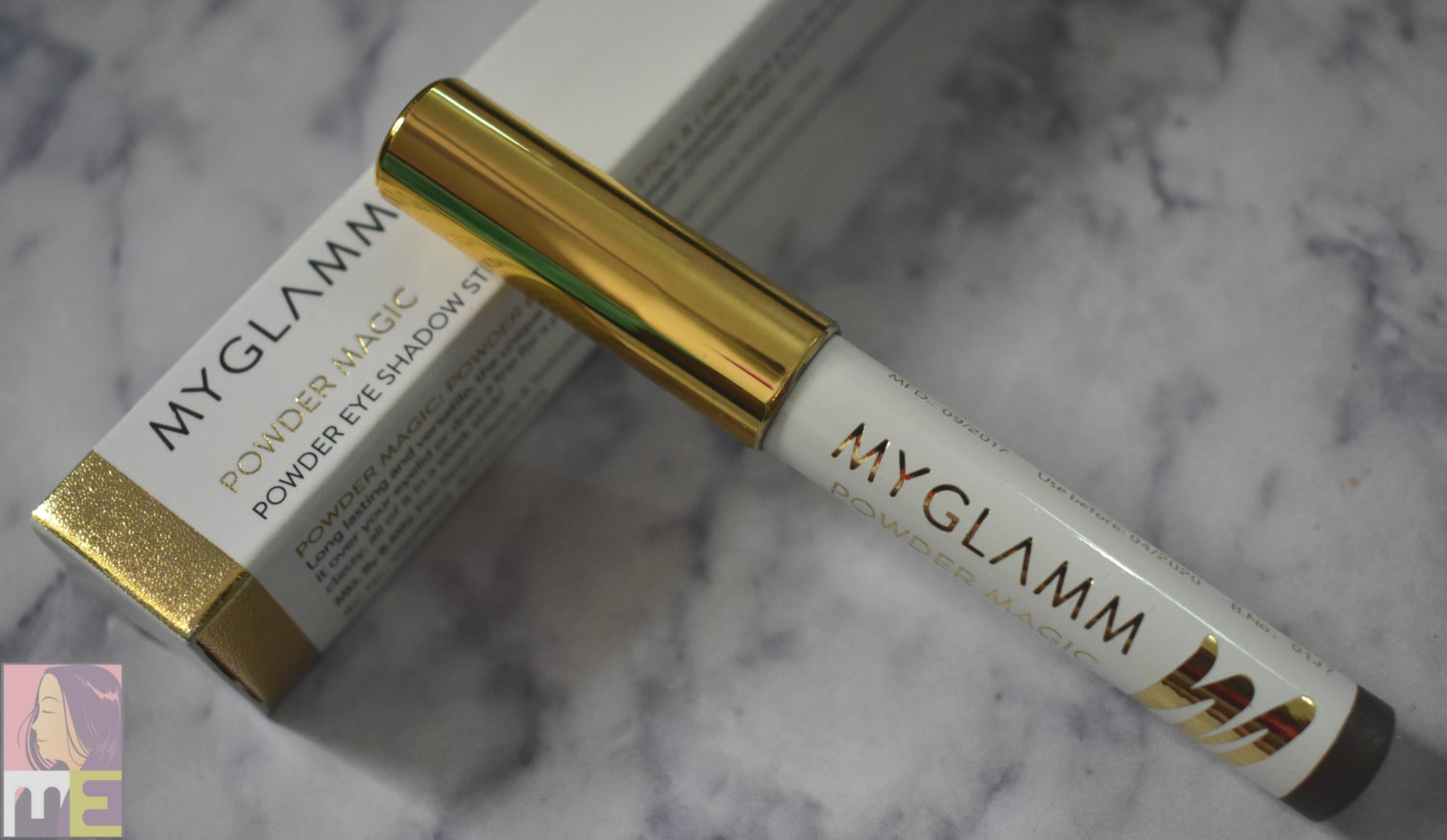 Enhanced Properties

Dermatologically & Ophthalmologically tested & approved
Conforms with US, EU and JP regulations
Free of mineral oils, Parabens, paraffin, volatiles, animal-derived ingredients
Cruelty-Free, not tested on animals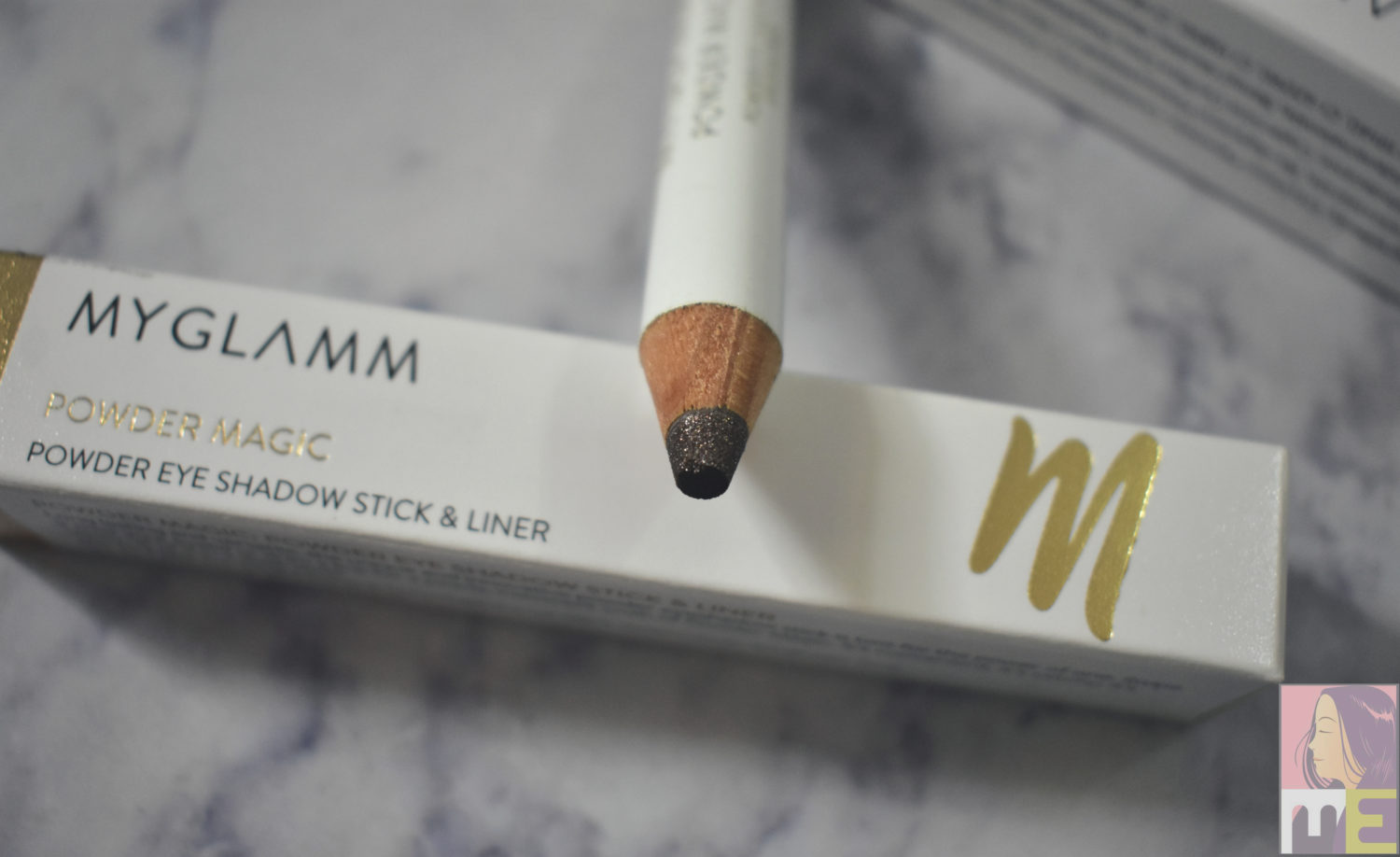 My Experience: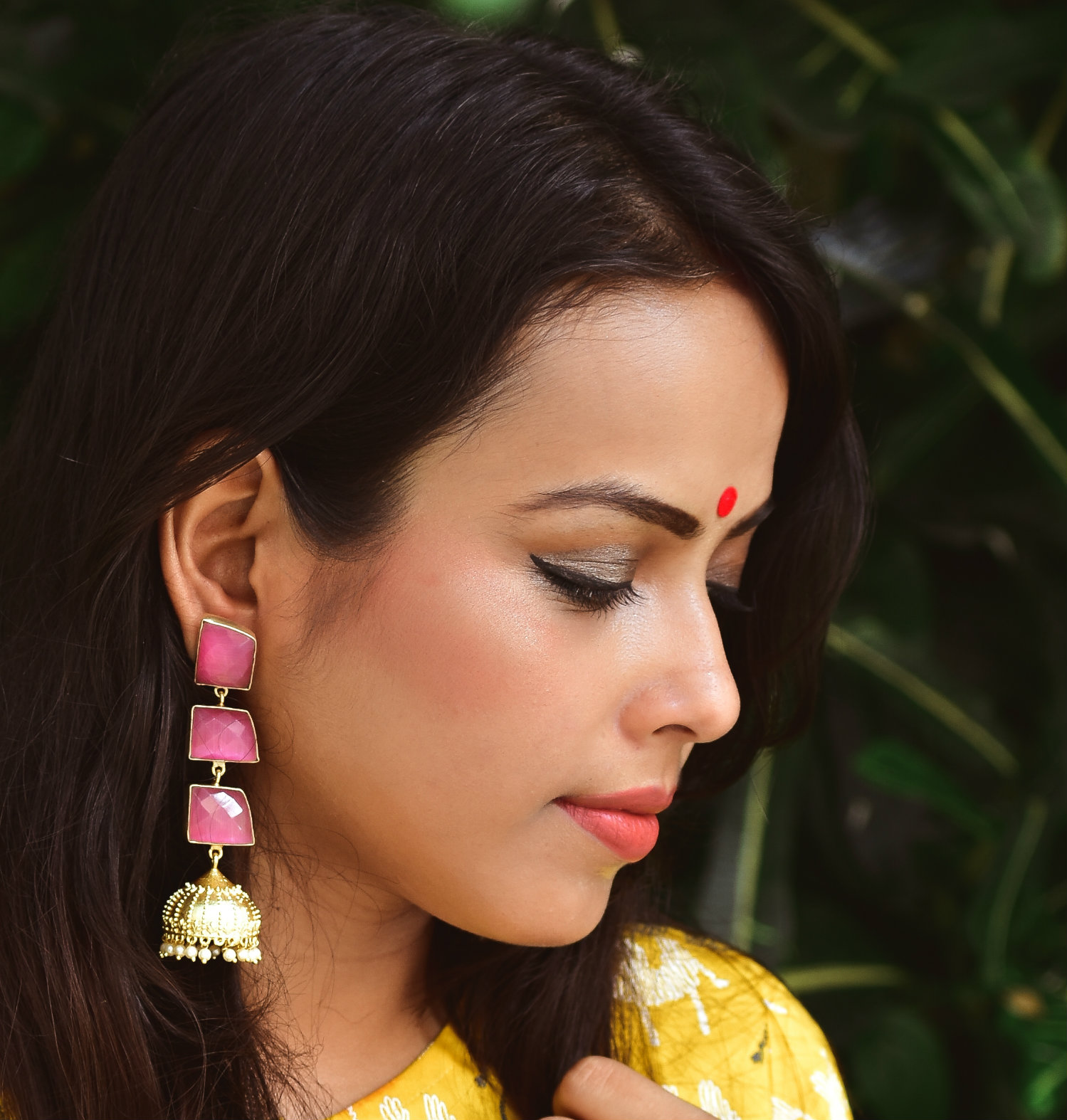 Because I'm not yet a pro at the eye shadow game, I always prefer eye shadow sticks. However, most eye shadow sticks tend to crease and I just found one that doesn't, probably because it's non-creamy but powdery texture. These come in 4 shades and I received it in the shade Smoky Quartz. Ever since I received this, I don't remember taking out my palletes. Because of my sensitive skin, I need to wash my makeup brushes very often. Most of the days while I'm doing my makeup, I realize I haven't washed my brushes in a while and then there's this eye shadow pencil in its versatile shade to save the day. Sometimes when I'm required to wear a full-face of makeup, I create my eye shadow base with this pencil and just apply a darker shade on the crease (most of the days it's Givenchy Ombre Couture eye shadow cream because I'm that lazy to open my palletes). Out of all the eye shadow pencils that I've ever used, this has to be the best, especially when it comes to staying power and coverage.
Price:
Rs 995
STAY DEFINED
2 in 1 Liquid Eyeliner + HD Brow Powder
Liquid Eyeliner – Ebony is a jet black eyeliner
HD Brow Powder –Walnut is a natural brown coloured eyebrow powder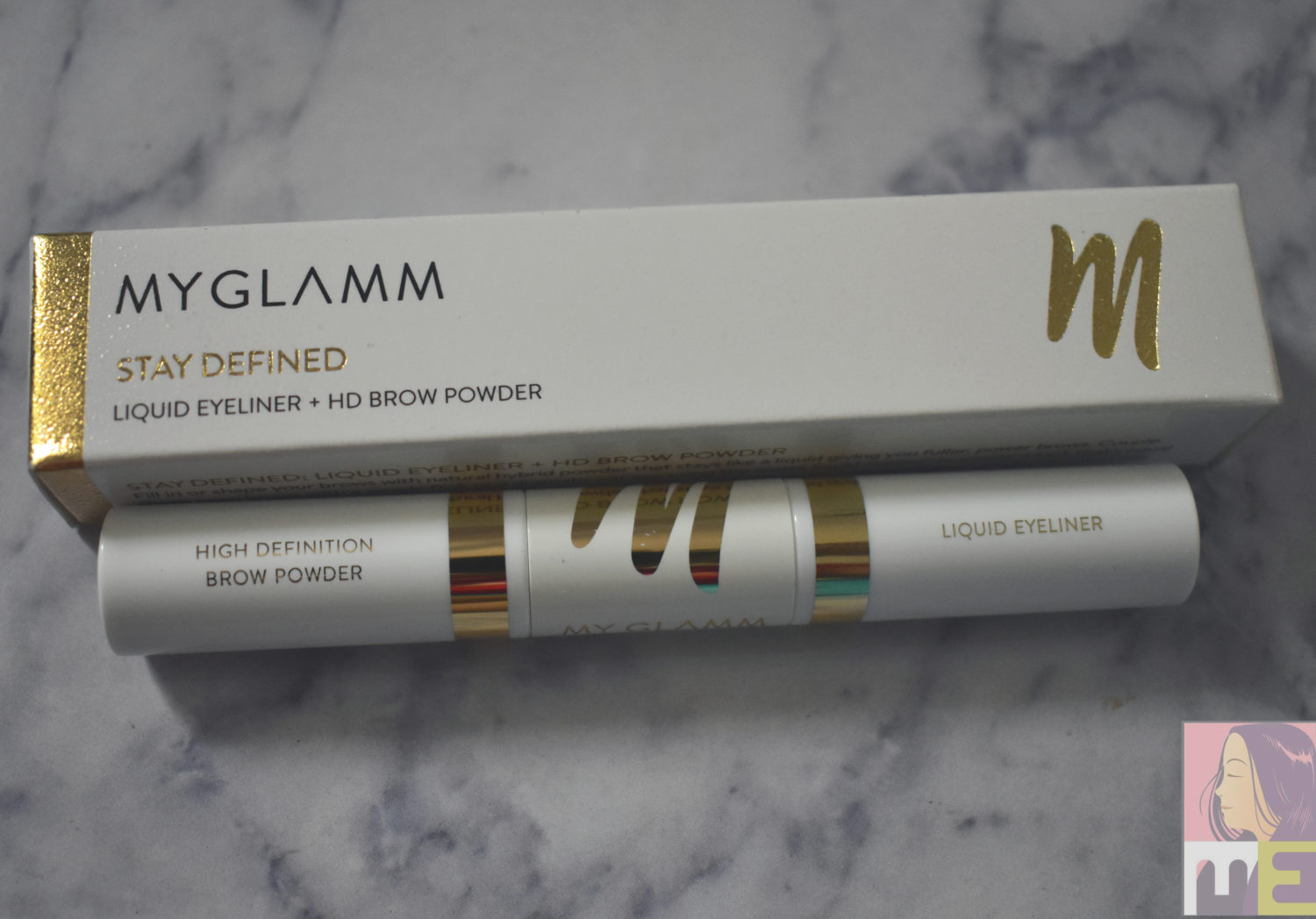 A pen-style liquid liner that doesn't fade, flake or smudge for a dramatic line combined with HD Brow Powders to shape and add color to your brows for a complete and full finished look.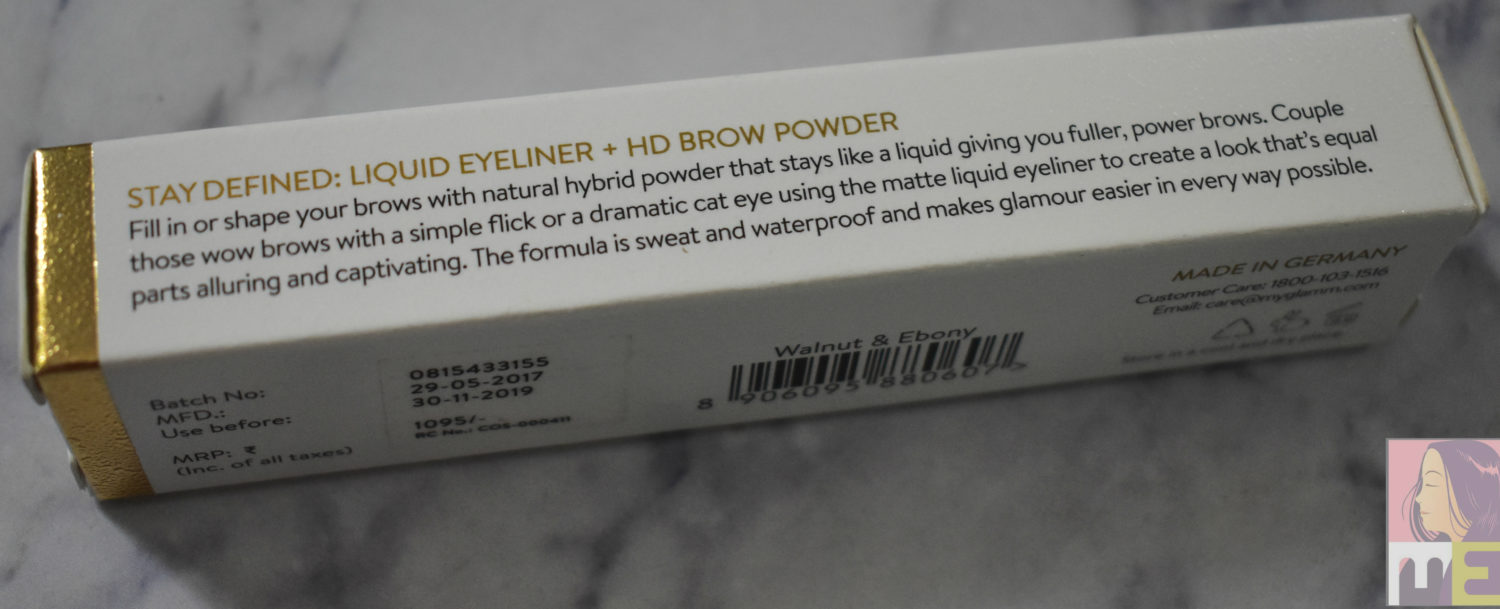 Benefits
Liquid Liner: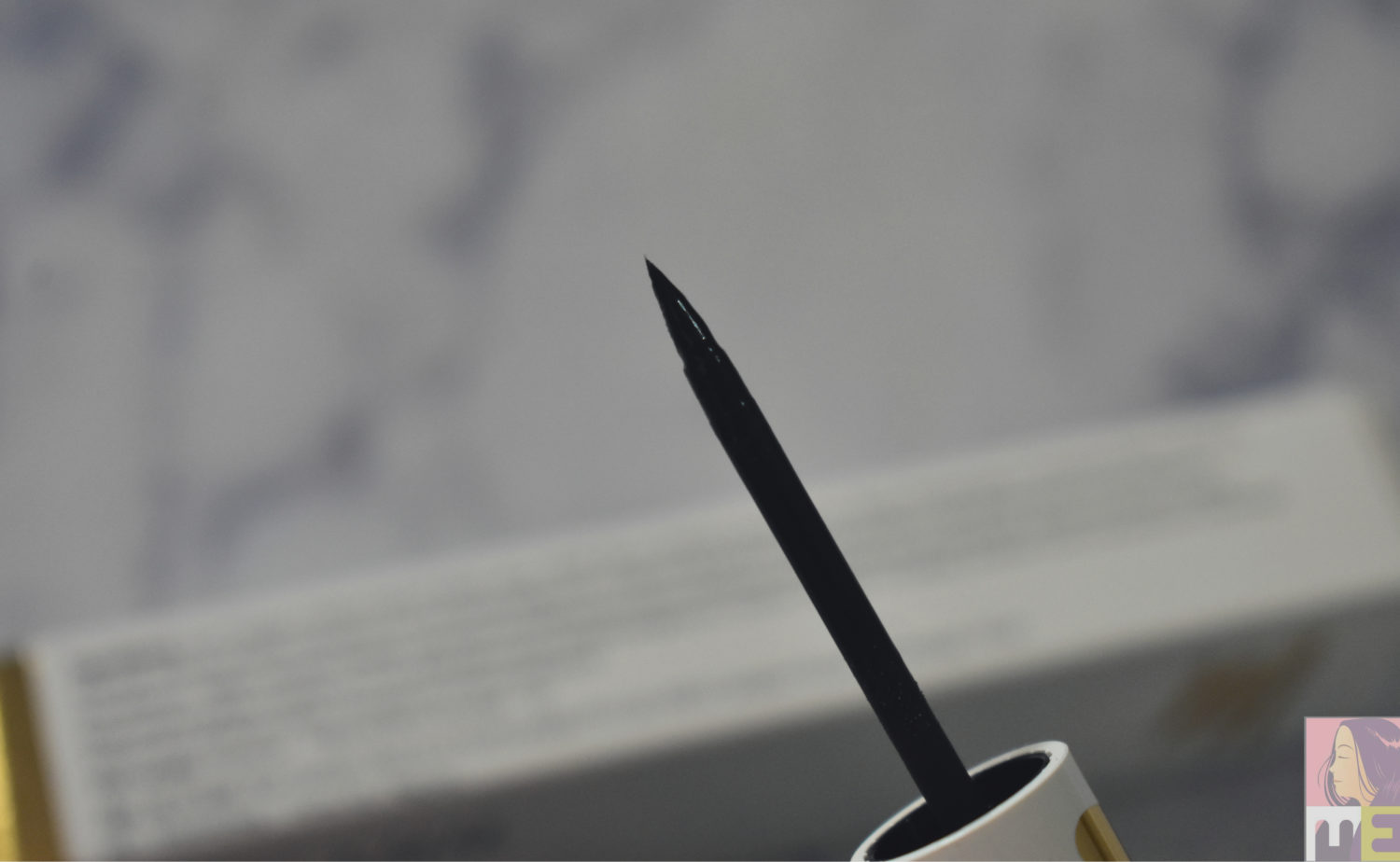 Matte finish with high coverage
Waterproof, quick drying, extreme smudge-proof, sweat-proof
Lasts all day, suitable for hot & humid climates
Excellent colour pay-off for an even & playful lining
Brow Powder: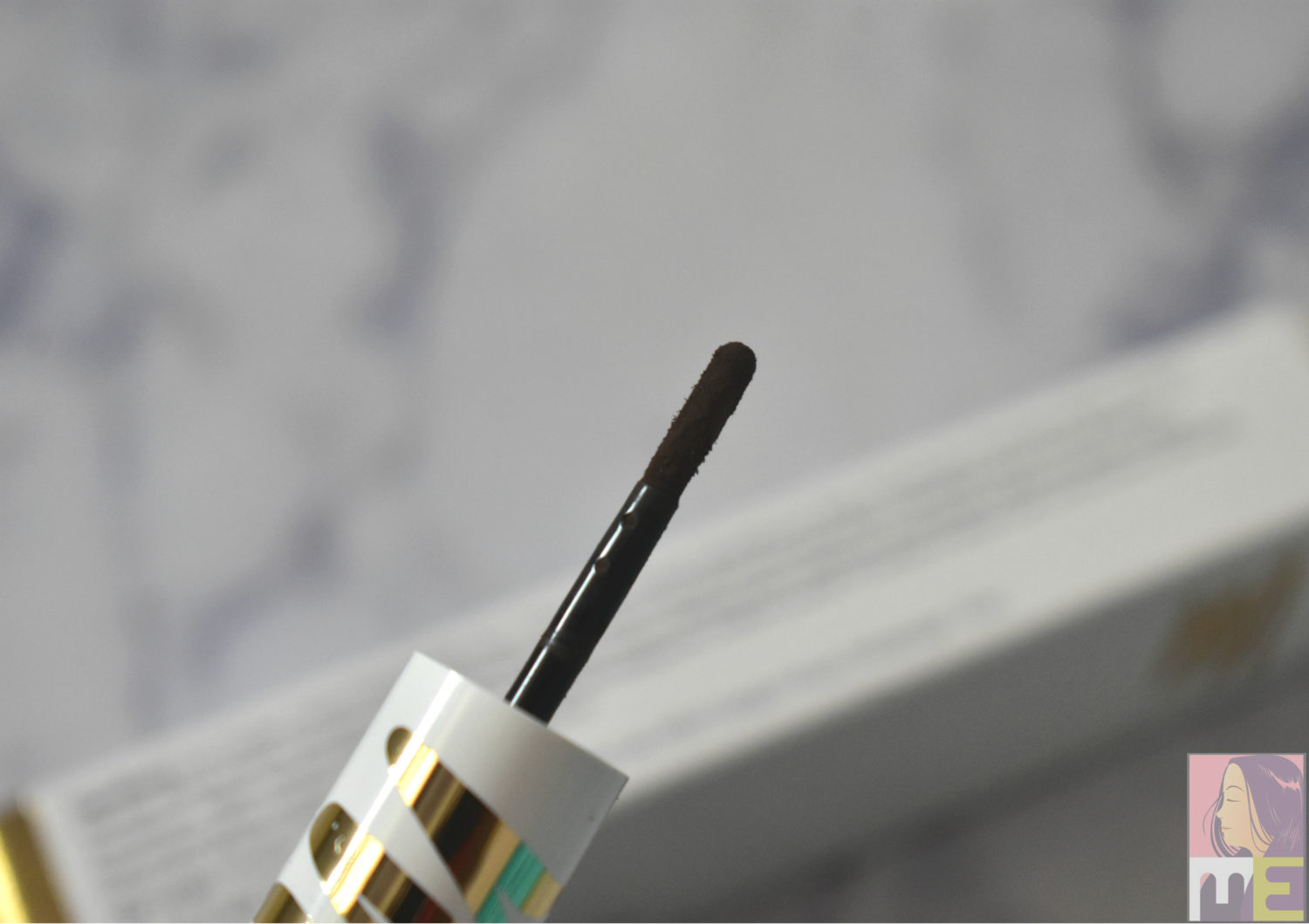 Natural powder finish, natural to dramatic
Extremely soft, super gliding and easy to blend
Super long wear
Suits any skin type. Flattering on all skin tones

Enhanced Properties
Free of parabens, IPBC, formaldehyde releasing compounds
Cruelty Free, Not Tested on Animals
Dermatologically and ophthalmologically tested & approved
My Experience:
I'm huge on eyebrows. You can catch me without wearing any makeup (other than brow pencil or powder), but unless I'm home, you won't catch me drop dead without my eye brows done. But even when it comes to eyebrow makeup, I'm still an amateur and I have different shades of Korean Eye Brow Pencils but I had never used a gel or a powder prior to receiving this package. I mean I always wanted to try them but I knew that I am too clumsy to use a brow powder. And then I received this amazing eyebrow powder that can be applied as easily as an eye brow pencil.
Apart from being an eye brow person, I'm also an eye liner person. Even if I'm running late I'll at least do my brows and wear my eyeliner even if I skip my lipstick (I always have one or two in each of my purses). Out of all the liners I've used, this one again has to be the best. I just love liners that come with a strong lid, they make winged eyes easier. This one is so far the second eye liner that I've ever used and is in my stash that comes with a strong and stiff lid perfect for winged eyes. It also doesn't smudge and stays intact until I removed it with a cleansing oil.
Price:

Rs 1095
PERFECT CURVES – BISCOTTI
Biscotti is a muted Peach Brown shade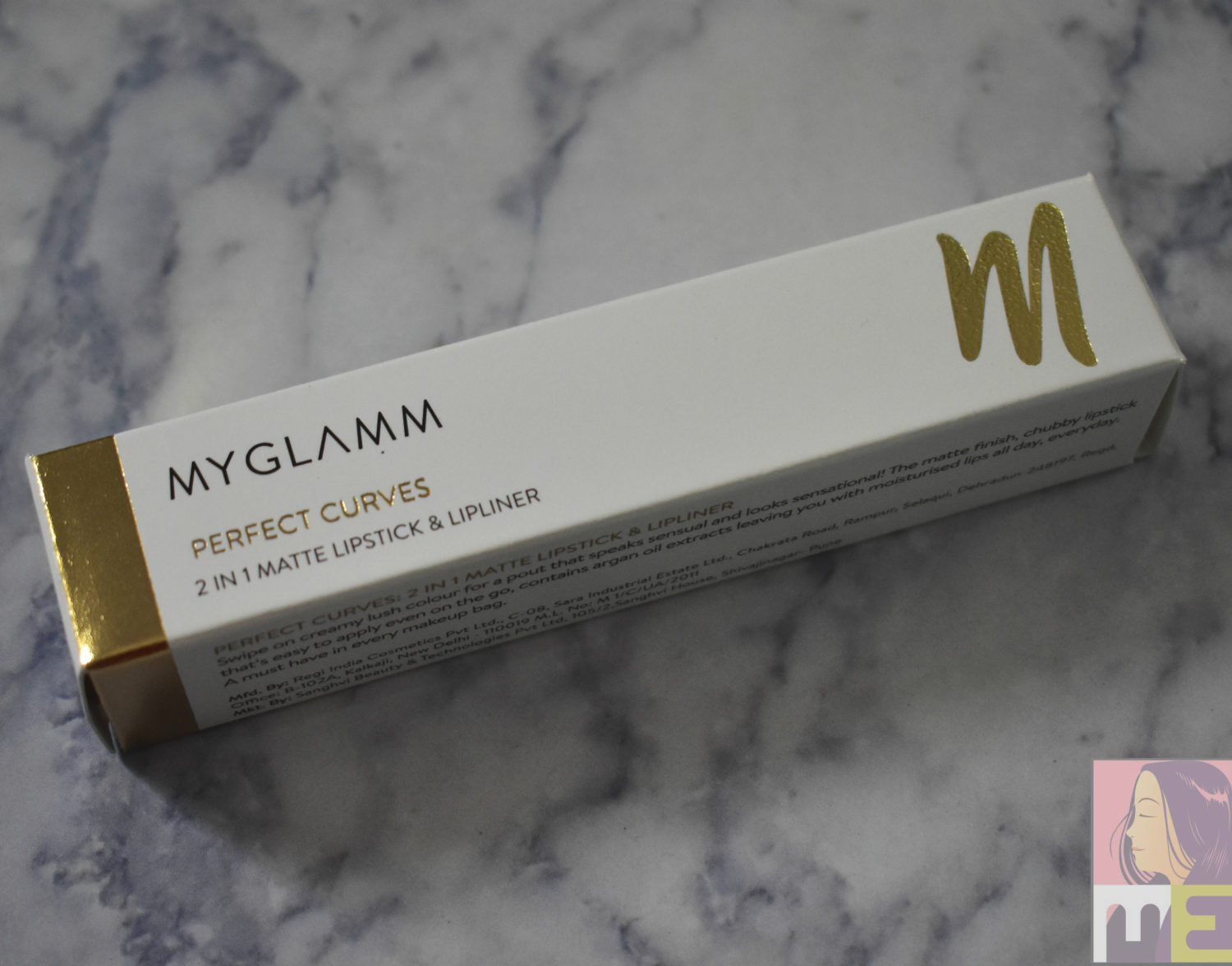 An expertly curated collection of hydrating creamy matte lipsticks, these playful pencils give you lipstick and liner in a finish that lasts. Our ultra-smooth cream lipstick delivers intensely saturated color with just one swipe. Designed to define, enhance and shape your lips, Perfect Curves lipsticks are enriched with natural oils to nourish and condition your pout on the go!

Benefits
Matte Finish
Full coverage & Long wearing
Moisturizing & Lightweight
Available in 8 shades
Slim bullet design allows for easy and precise application on the go
Suitable as base coat for lipstick
Available in 8 flattering shades curated for Indian skin tones

Enhanced Properties
Enriched with tropical plant and Argan oil for conditioning, moisturising and nourishing benefits
Free from parabens and preservatives, D5, Mineral Oils, Nano Ingredients
Cruelty free, no animal testing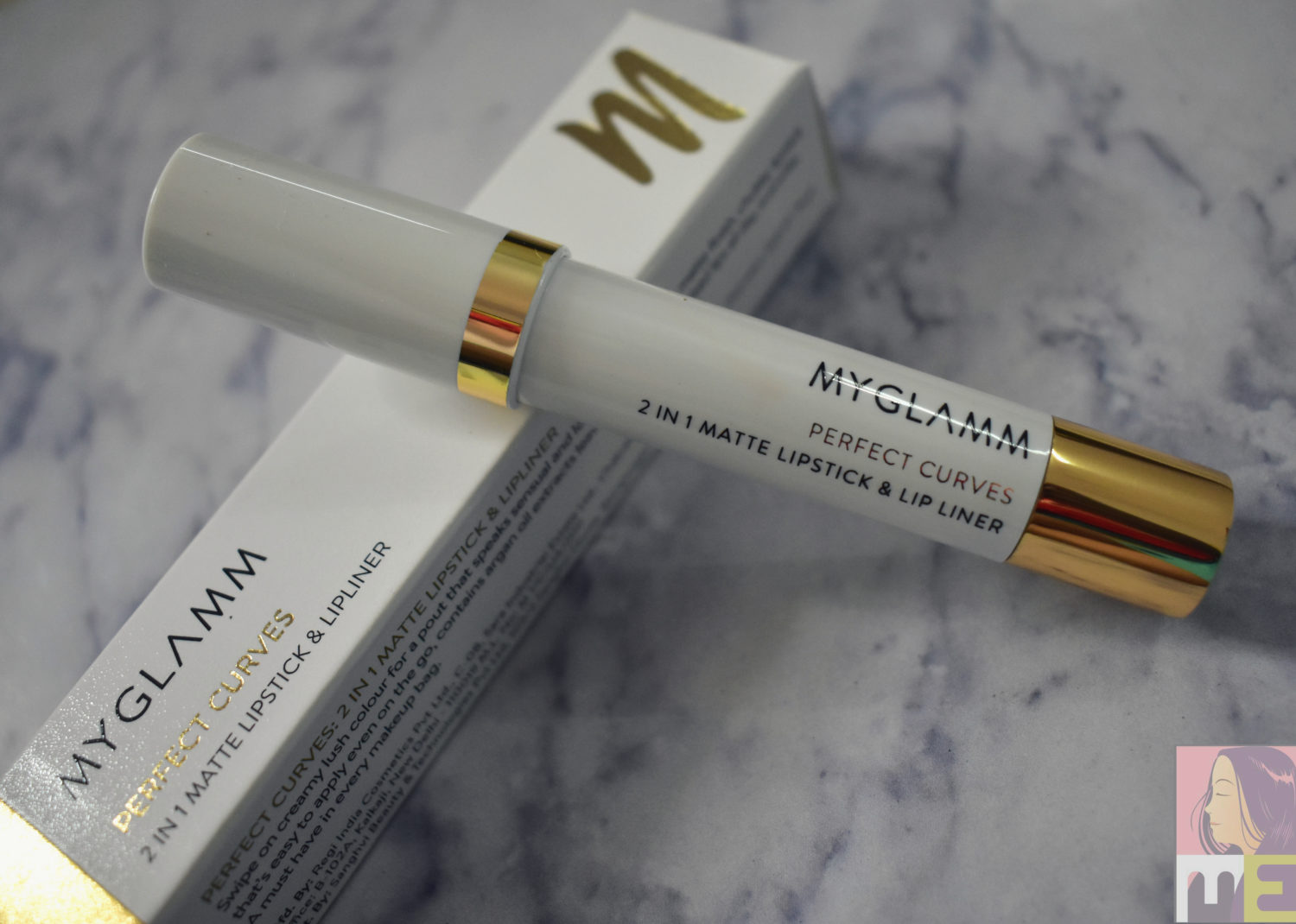 My Experience: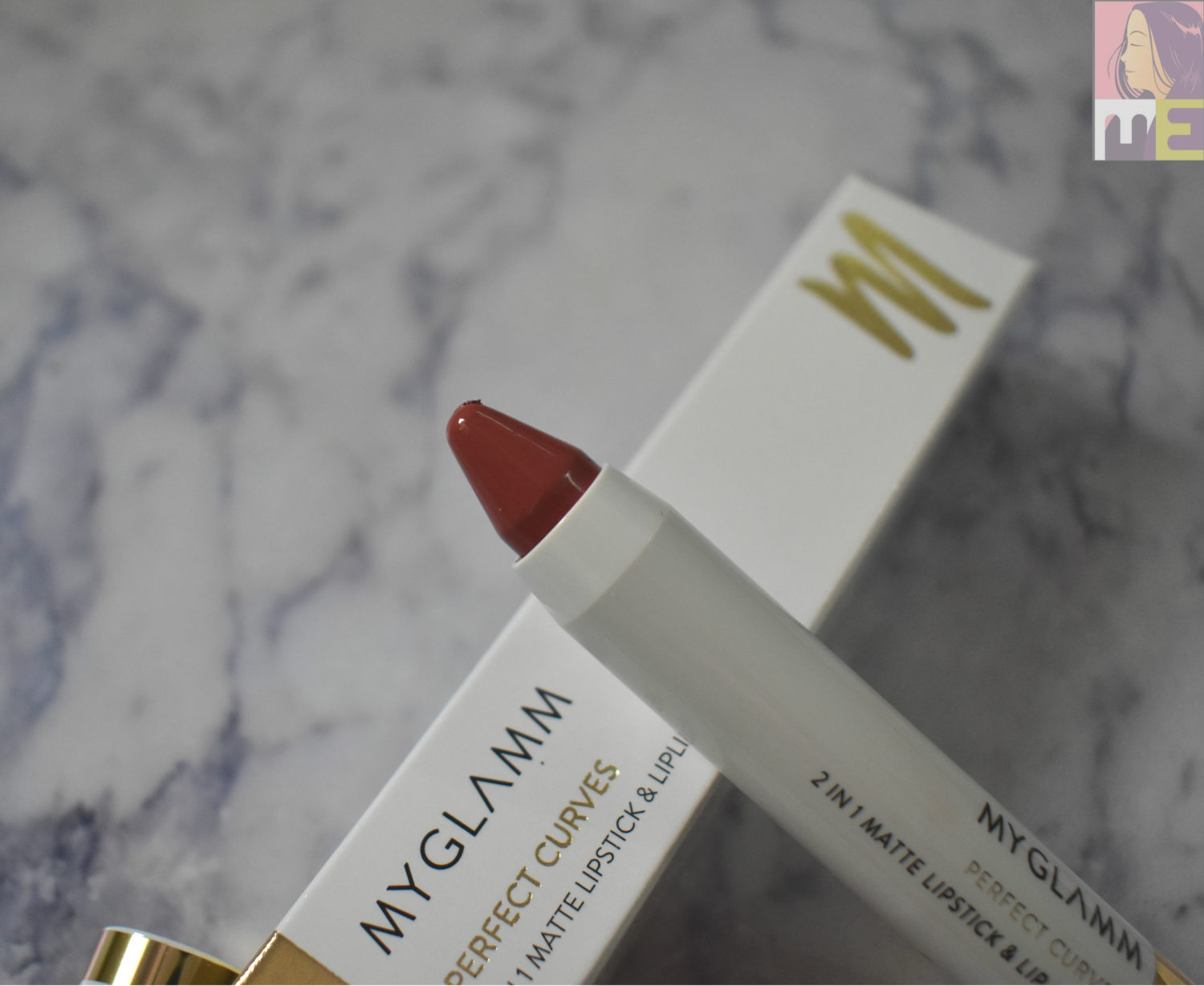 My crazy lipstick stash is filled with bold reds but lately I have been looking forward to explore more nude shades for a taste of change (and because bold red lips are not always suitable) I only had two subtle lip shades and this one happens to be the newest addition to my collection. Yes, the shade does not look nude, but when applied on my wheatish skin, it looks like the perfect shade of nude created especially for my skin. The shade is buildable and while in one or two coats it gives a nude finish, with 3-4 coats it gives a brownish finish.
Price:

Rs 795
Overall, I am really, really satisfied with the products and looking forward to explore more products from the brand. They are paraben and cruelty free and they have products that can be used by makeup amateurs who loves makeup and are still learning (just like my sister whom I'm gifting some of the products from this brand for her birthday this month). I'll recommend the products to both amateurs and pro-s.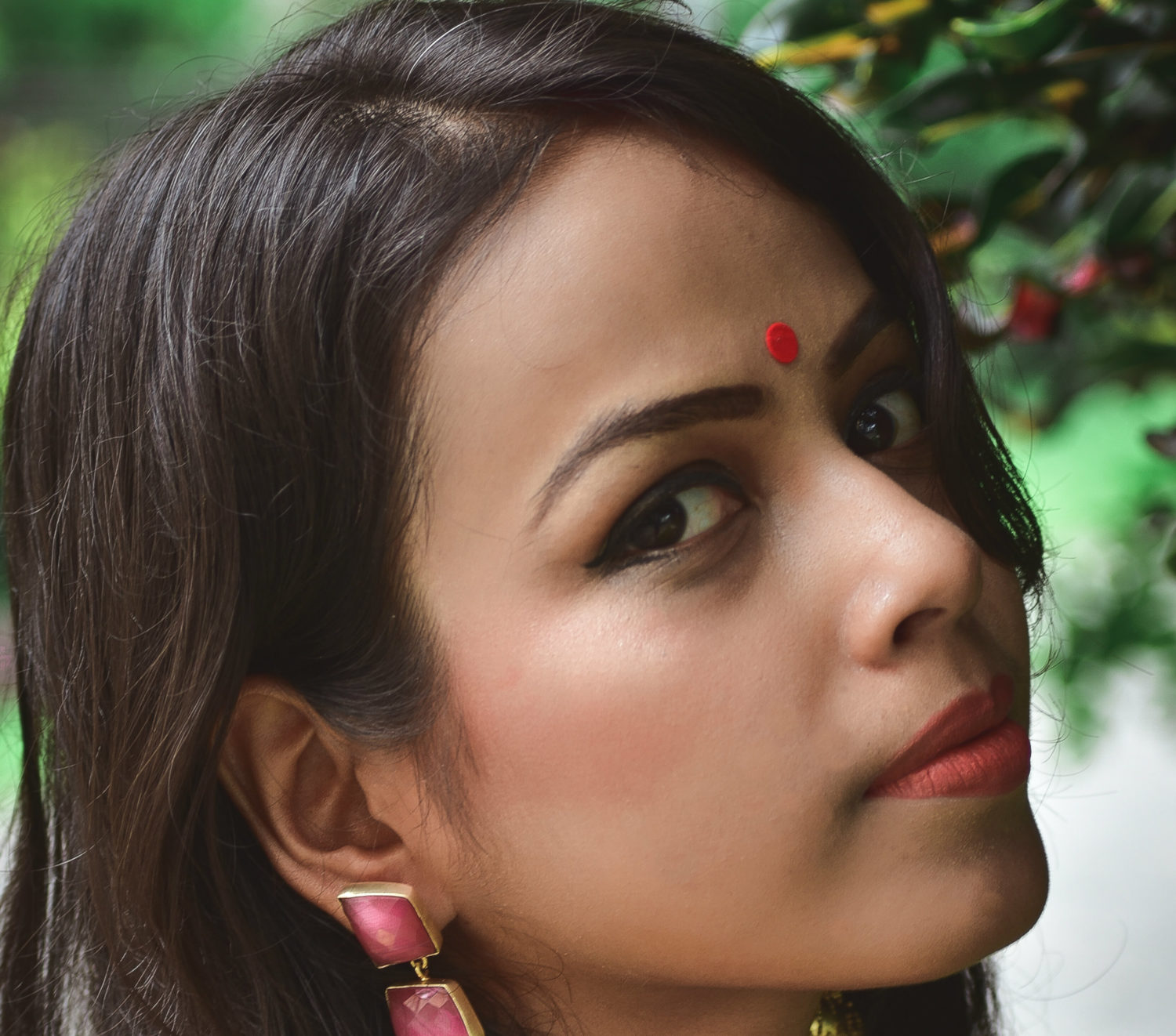 Make-up deets:
Face: Dior Forever Foundation+ Klairs Midday Blue Sun Lotion
Eyebrow- Myglamm
Eyeliner- Myglamm
Eye shadow- Myglamm
Lips- Myglamm
Pros:
Easily applicable
Reasonably priced (when you see all the things they are free of)
Free of mineral oils, Parabens, paraffin, volatiles, animal-derived ingredients
Cruelty free
Dermatologically & Ophthalmologically tested & approved
All the 3 (technically 4) products that I used are long lasting
Cons:
Nothing
Where to buy:
Rating:
5/5
NOTE:
Press samples, but the opinions are completely honest.