I'm not a person who goes with the hype, especially when it comes to Korean Skincare. I feel that there are two types of K-Beauty brands: 1st there's the more traditional brands like Sulwashoo, Innisfree, Etude House, Amore Pacific, Iope; brands that Korean people actually use. And then there's the trending brand that are created keeping the international market in mind. I personally like my stash to be stashed with mainly the traditional brands, unless I come across new K-beauty brands that I like (i.e: Klairs, Cosrx). Long story short, I rarely go with the trend, and stick to the more traditional Korean brands but when I do go along with the trend and discover a new product, I welcome the product into my stash with an open mind.
The last couple of years I have read raving reviews about the Beauty Of Joseon Dynasty cream, but never thought of testing it until I received 3 requests from you dear readers to review the product. Now I'm not sure which category of Korean brands this brand Beauty Of Joseon belongs to, especially since their entire website is written in Korean, but what I do know is it's one of the hyped/trending products that I've been seeing doing rounds on my Instagram feed. DaisySkinFix was more than kind to include it into a package that I ordered containing Klairs products and I had been eager to try and review it ever since.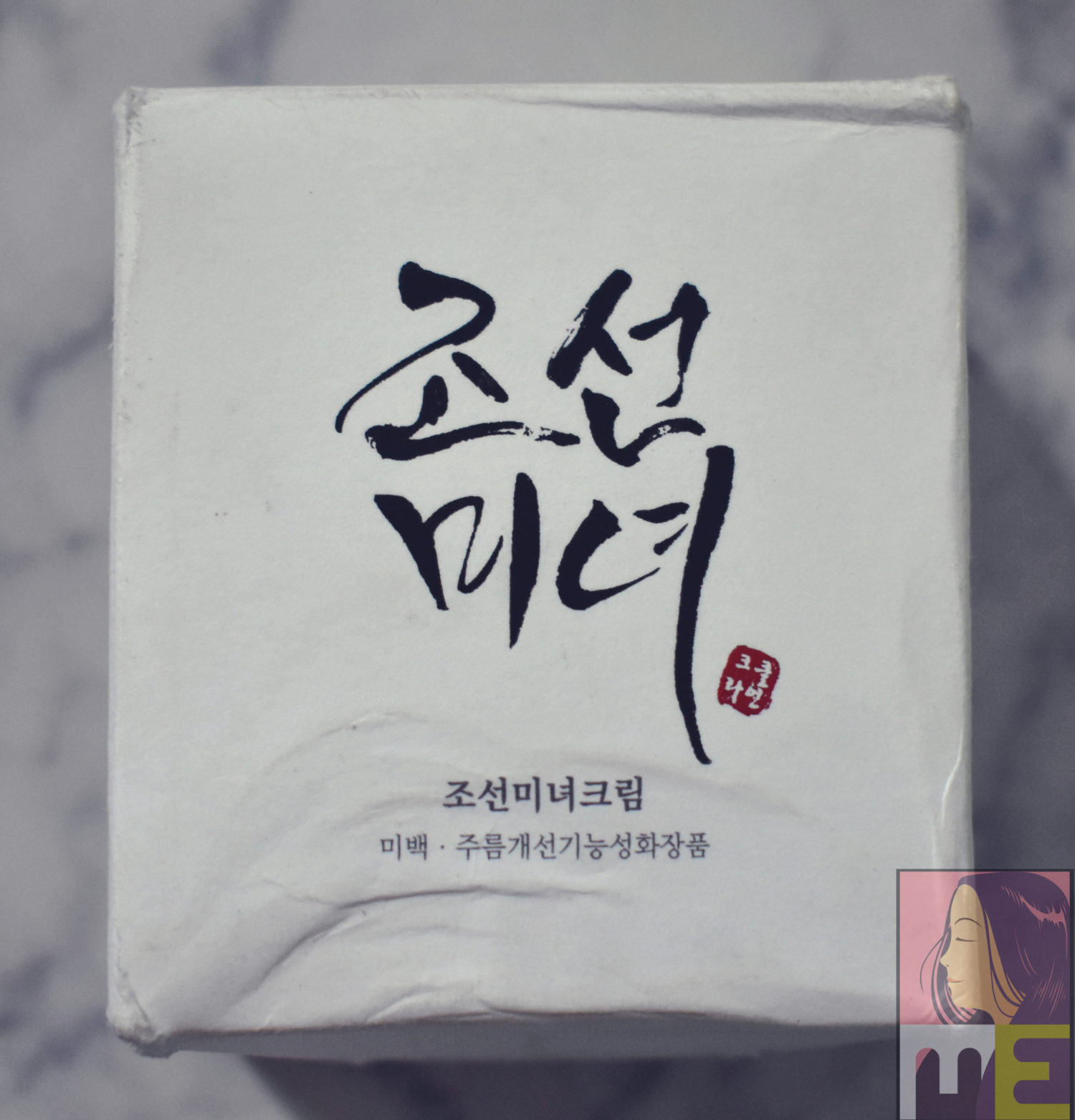 Description: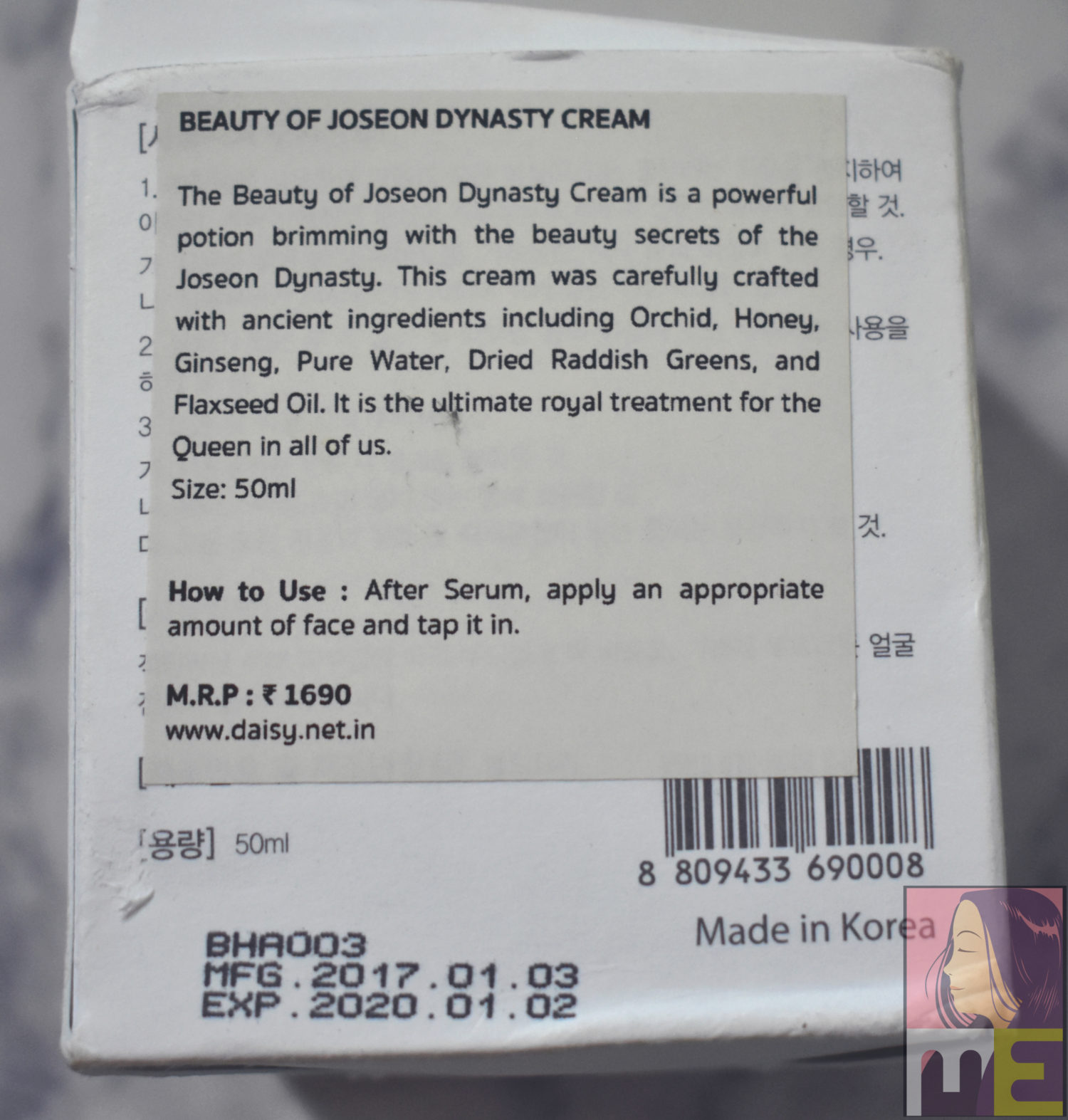 Known for its Dynasty Cream, Korean brand Beauty of Joseon uses luxurious Oriental herbs to create skin care for women in their 20s to 40s. The brand was inspired by a 19th century encyclopedia describing the skin care secrets of upper class Korean women. With products made entirely in Korea, Beauty of Joseon reveals the natural beauty of one's skin by improving its overall condition and resolving fundamental problems such as roughness, dehydration and dull skin tone
Ingredients: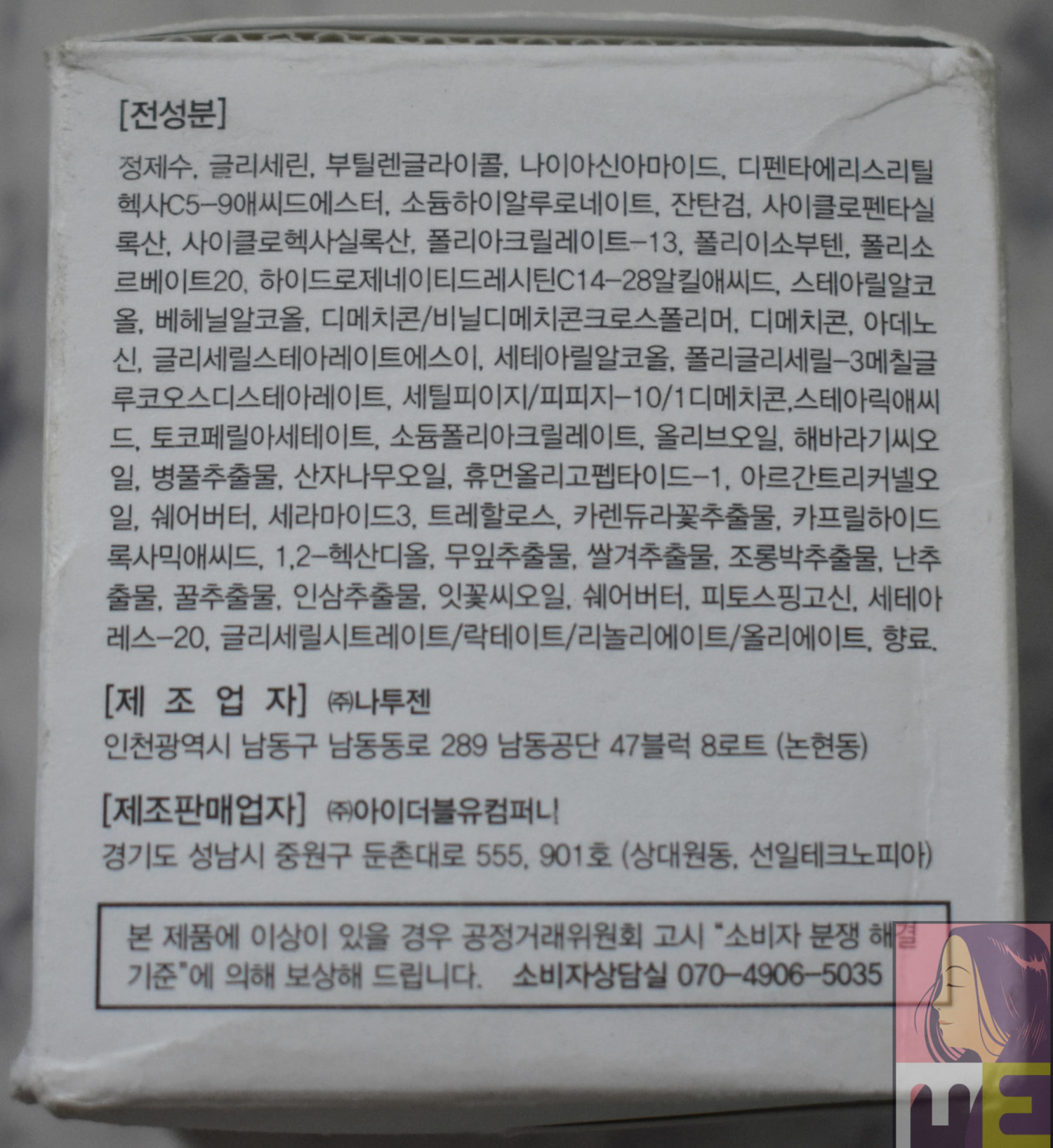 Water, Glycerin, Butylene Glycol, Niacinamide, Dipentaerythrityl Hexa C5-9 Acid Esters, Sodium Hyaluronate, Xanthan Gum, Cyclopentasiloxane, Cyclohexasiloxane, Polyacrylate-13, Polyisobutene, Polysorbate 20, Hydrogenated Lecithin, C14-28 Alkyl Acid, Stearyl Alcohol, Behenyl Alcohol, Dimethicone/Vinyl Dimethicone Crosspolymer, Dimethicone, Adenosine, Glyceryl Stearate SE, Cetearyl Alcohol, Polyglyceryl-3 Methylglucose Distearate, Cetyl Peg/Ppg-10/1 Dimethicone, Stearic Acid, Tocopheryl Acetate, Sodium Polyacrylate, Olea Europaea (Olive) Fruit Oil, Helianthus Annuus (Sunflower) Seed Oil, Centella Asiatica Extract, Hippophae Rhamnoides Oil, Human Oligopeptide-1, Argania Spinosa Kernel Oil, Butyrospermum Parkii (Shea) Butter, Ceramide 3, Trehalose, Calendula Officinalis Flower Extract, Caprylhydroxamic Acid, 1, 2-Hexanediol, Raphanus Sativus (Radish) Leaf Extract, Oryza Sativa (Rice) Bran Extract, Cucurbitaceae (Gourd) Extract, Orchid Extract, Honey Extract, Panax Ginseng Root Extract, Carthamus Tinctorius (Safflower) Seed Oil, Butyrospermum Parkii (Shea) Butter, Phytosphingosine, Ceteareth-20, Glyceryl Citrate/Lactate/Linoleate/Oleate, Fragrance
My Experience: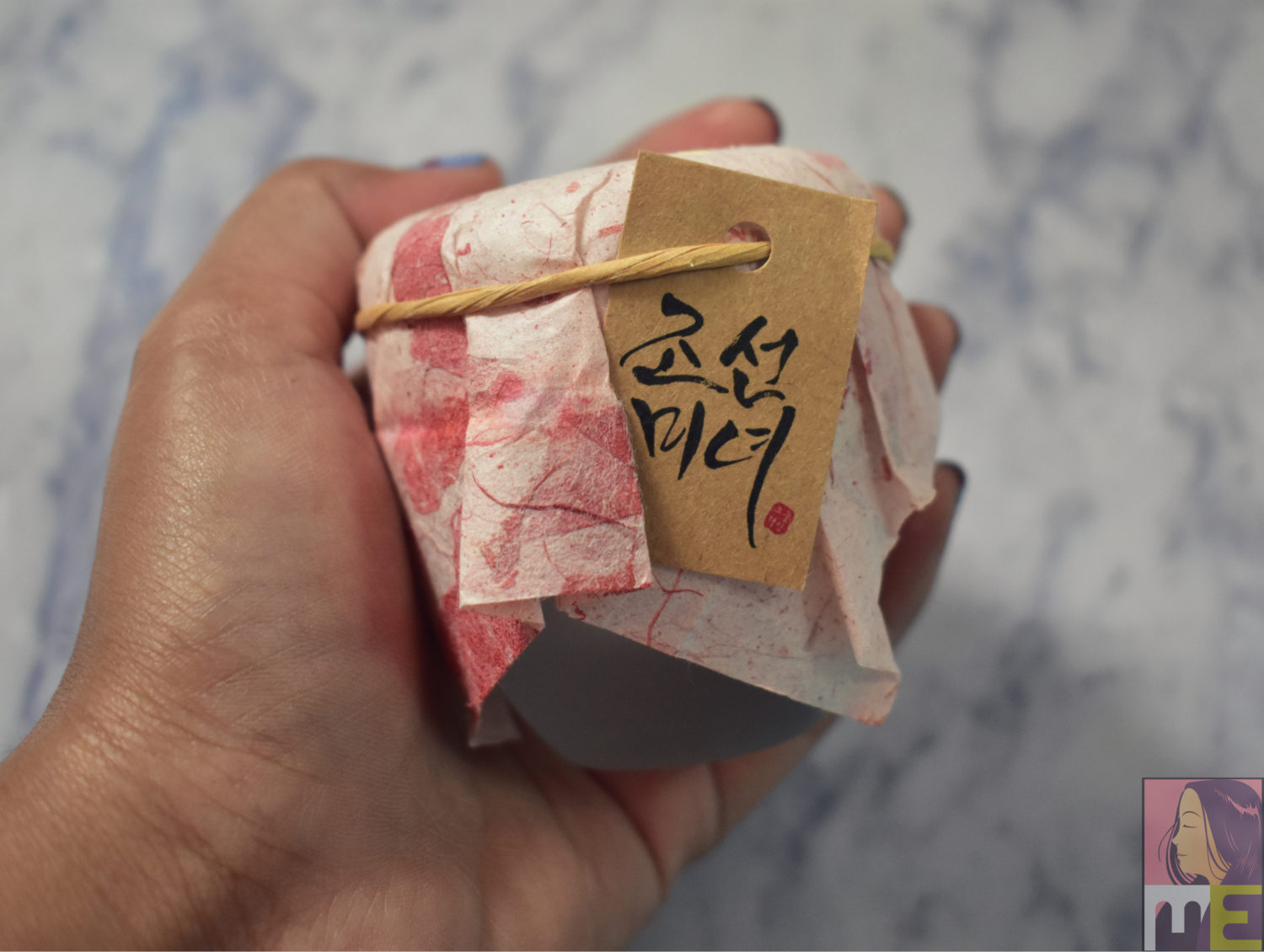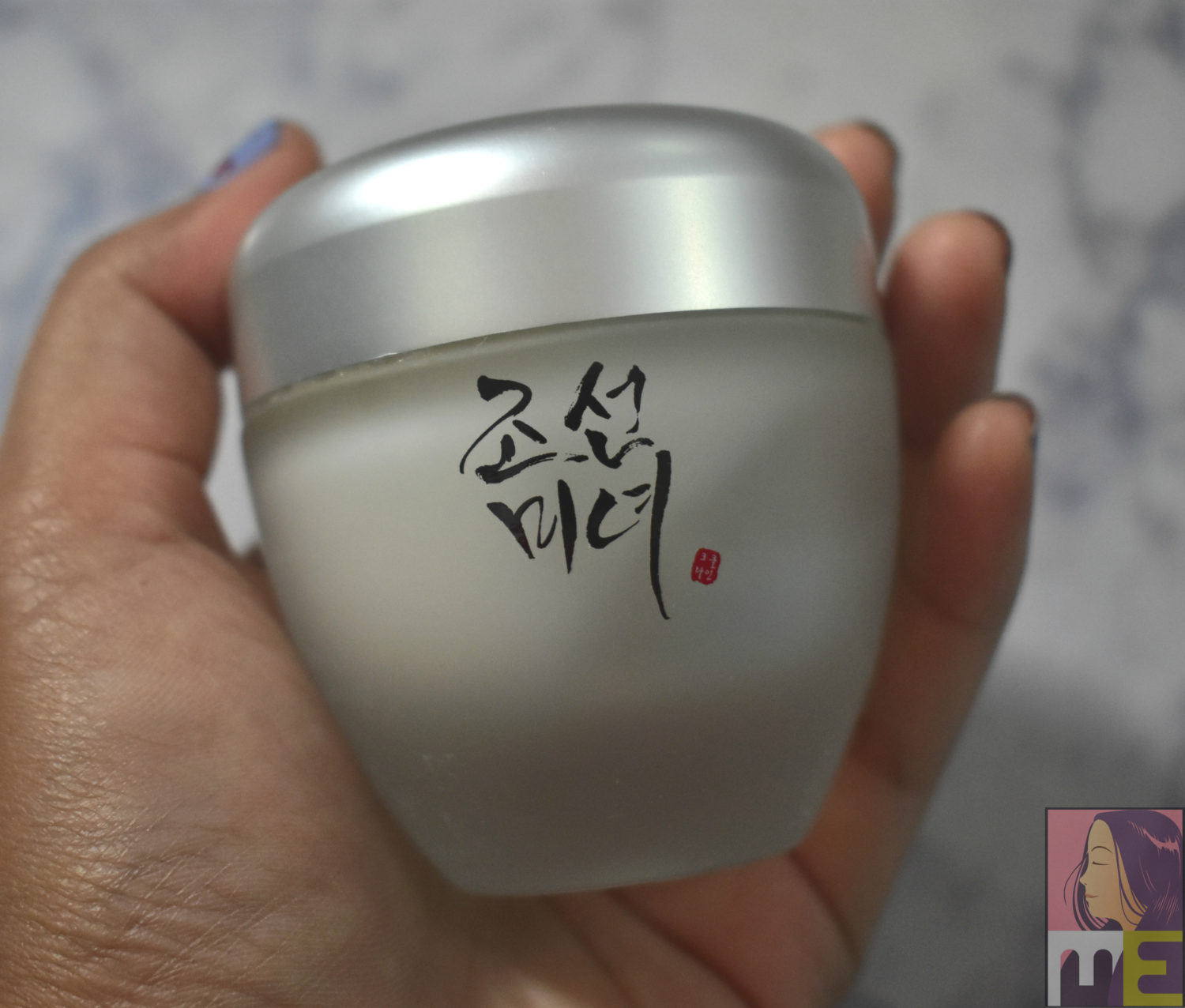 I received my luxurious jar of the Dynasty Cream while I was still under medication because of my skin infection. I waited patiently for my course to be completed and then started using it when I just got rid of the infection and my skin was almost damaged due to avoiding any skincare product at all. The infection also left its traces and like I wrote in all my previous articles, my skin was dull, dehydrated, dark and  uneven. It was the first product that I used after my medication course was complete, and to be honest I was really drawn towards the jar because of the traditional Korean look to the packaging. The glass jar is not really travel-friendly but I can always pack something else while travelling. The cream itself has a honey like texture and when I first opened the jar, I felt like the cream might be a little too heavy on my skin. After months of application, turns out that choosing the quantity is the key. If you apply too much of the cream, your face will turn into a grease ball, so rather start with choosing smaller amount and within 4 usages, you'll be able to figure out the right amount that works for you. With the right amount, the honey like texture surprisingly doesn't feel heavy on the skin, rather gets absorbed with a few patting.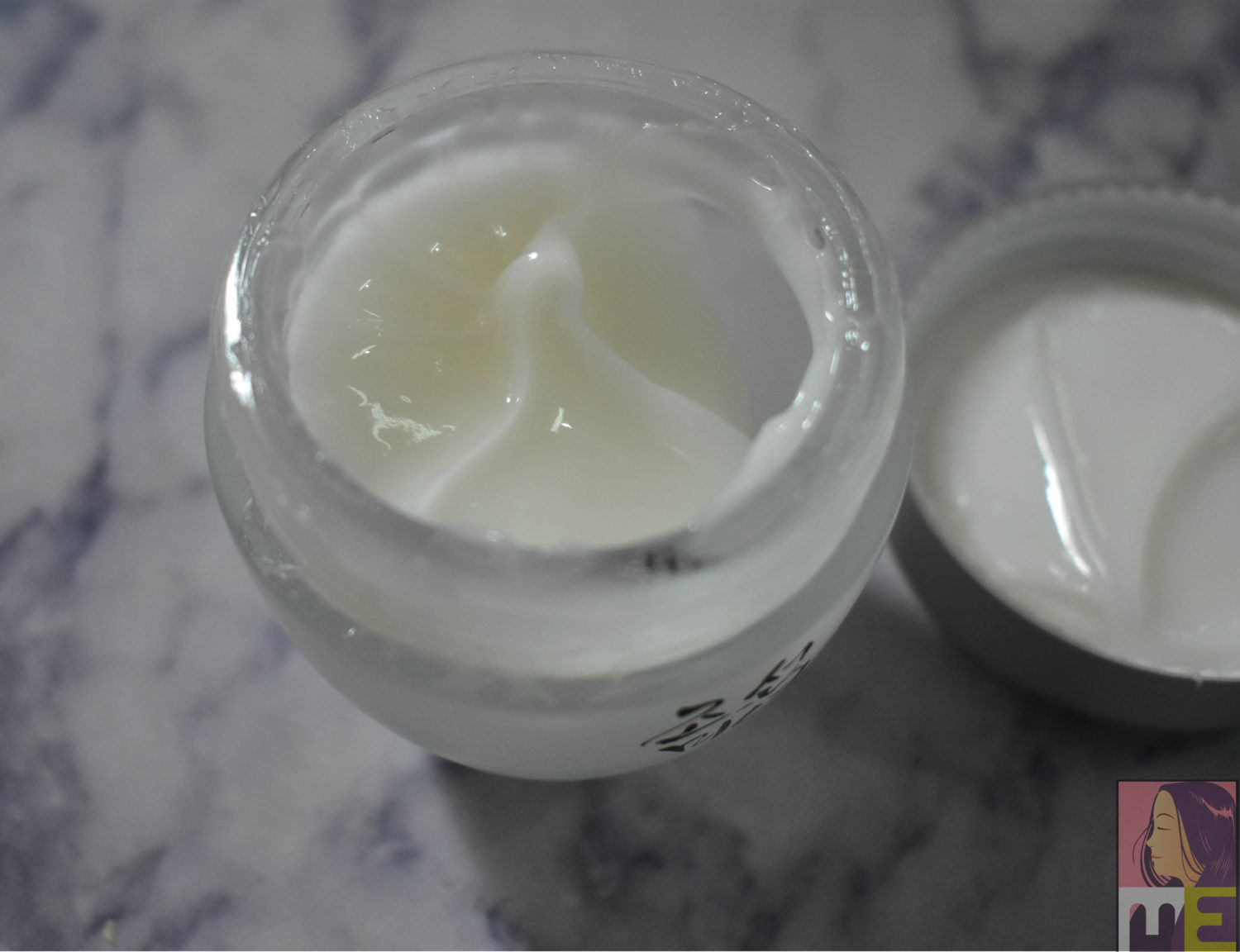 The entire website is written in Korean, so obviously I don't have a good knowledge about the brand, but what I figured is that this particular product claims a lot of things including providing immense hydration, anti aging benefits and brightening. The ingredient list is huge, containing several leaf, fruit and flower oils so I'm guessing people who are allergic to oils might have to stay away from it. But apart from that, it's also filled with a number of potential ingredients like: Niacinamide, hyaluronic acid, Ceramide 3, honey extract, humectants and the above mentioned oils if your skin reacts well to them.
I've been using this cream for 2 months and I must say that it's something. It has certainly played a major role in the recovery of my skin: the path from a lifeless dull skin to a somewhat decent skin texture even though getting back my glass skin is still a long way to go. The whitening claims haven't been true in my case, not yet, probably because the damage is too severe that the whole recovery process is taking time. But I've been loving the bouncy feeling and the plumpness that my skin has achieved after religious usage of this cream. What impressed me even more is that choosing a cream (especially day cream) for my normal, sensitive skin for summer is a heck of a job. 90% of creams that I've tried so far feel too heavy on my skin during the summer, and the remaining 10% only being the gel type. This cream however, does a wonderful job both as a day cream and as a night cream without the heavy feeling. The weird thing is that I can't exactly point out what it did to my skin that I'm so fond of this cream, is it the hydration that it provided to my skin that has been deprived of any skincare for 5 month? Or is it the bouncy feeling and the plumped up skin? I mean I love products that brighten my skin, and this product hasn't brightened my skin and I'm still very fond of it. Maybe in one word this cream gave life back to my previously lifeless skin.
Overall, I really love the beauty of Joseon Cream even though it might not be a very good choice for oily skin beauties. But for dry and normal skin beauties, it's worth a shot, after all who doesn't want to incorporate ancient Hanbang (traditional Korean medicine) secrets into their routine?
Pros:
Keeps my skin hydrated throughout the day without feeling greasy
Gives the skin a bouncy feeling
Unique and beautiful packaging
A little goes a long way
A powerful ingredient list
Cons:
Nothing that I can point out.
Where to buy:
Price: Rs 1690 for 50ml
Rating:
4.9/5
NOTE: Press Sample, but all opinions remain my own.