Even though my skincare regimen consists of 100% Korean products (and sometimes Japanese) when popular Indian brands launches sheetmasks, I've got to test them, especially to check if they are as good as the Korean ones. So far I haven't used 1 non-Korean sheetmasks that I liked, at least not as per to the Korean ones (including Sephora sheetmasks). But when Forest Essential launched their own line of sheetmasks I really had high hopes, especially since they are one of those brands that we Indian beauty geek are really proud of.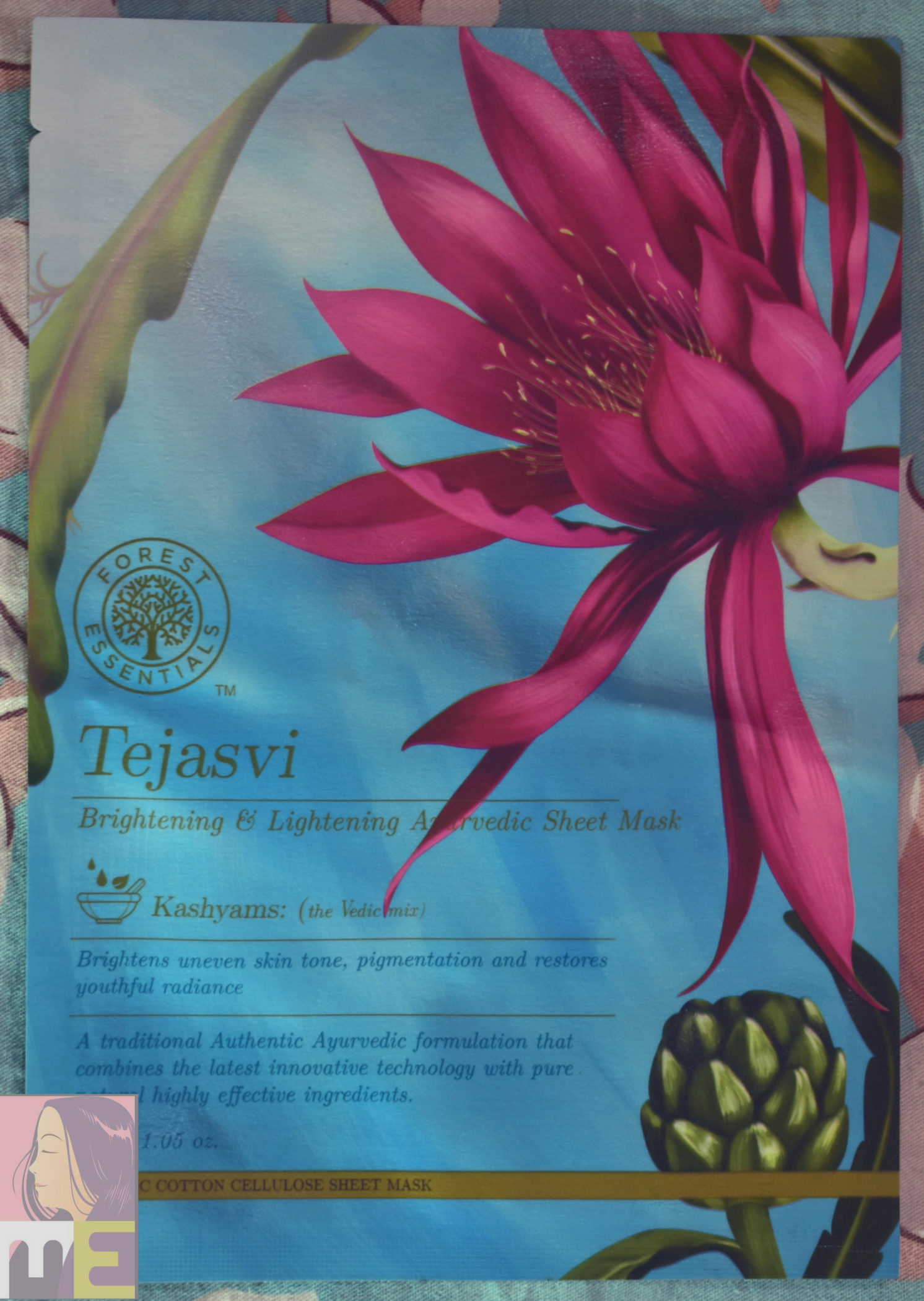 Description:
A cotton cellulose mask infused in a deep conditioning Ayurvedic Kashayam or herbal decoction to give your complexion a radiant glow in just one use. An innovative edition to the iconic Tejasvi Emulsion, the silken textured Forest Essentials Tejasvi Sheet Mask adheres to skin, to instantly deliver radiance boosting actives that counteract dullness and leave skin exceptionally luminous.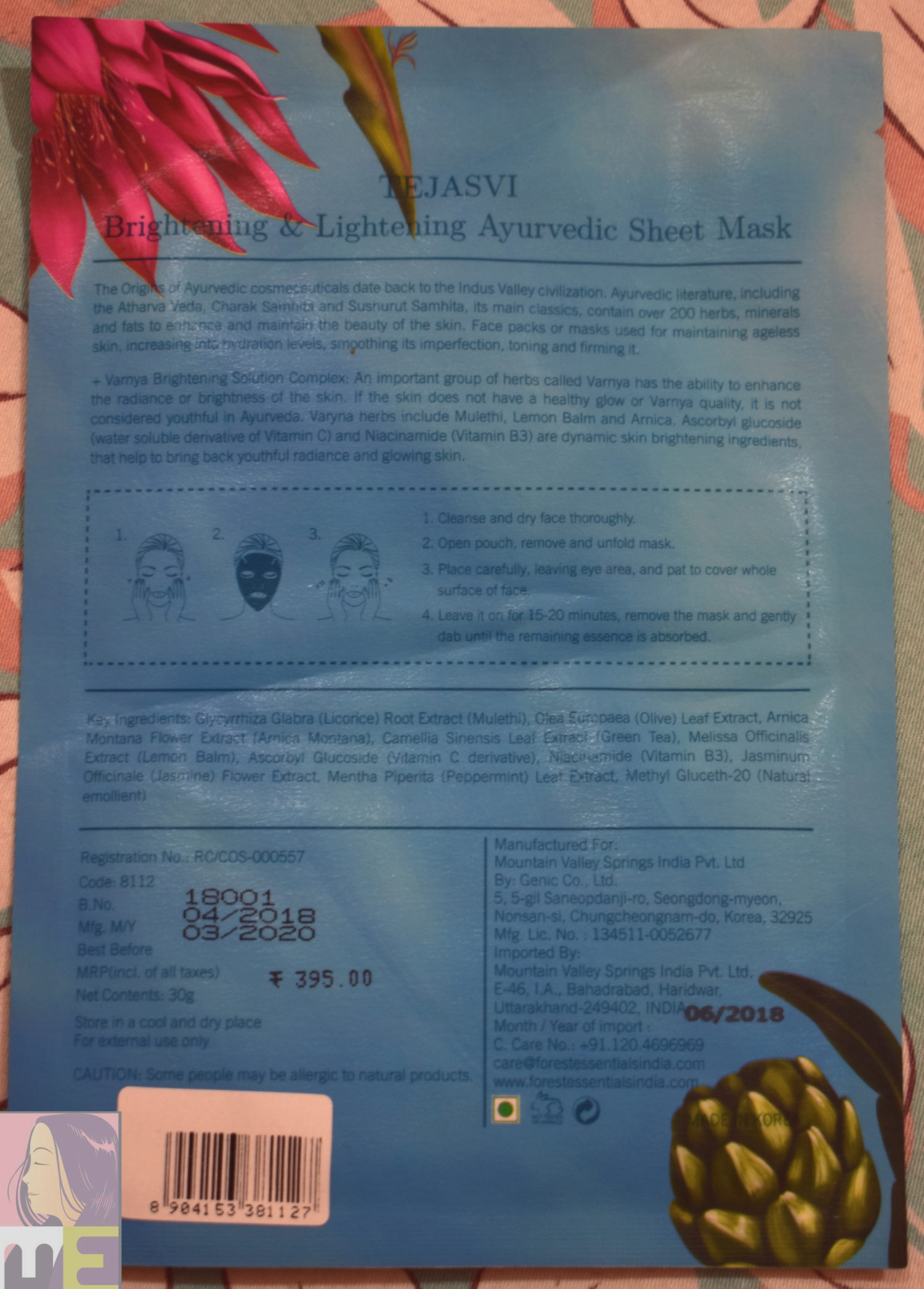 BENEFITS:
– Brimming with Varnya herbs that are well-known in Ayurveda, this sheet mask helps to revive youthful radiance and glowing skin
– Gives ethereal glow from within
MRP: 395
Ingredients:
Sandalwood, Vetiver, Indian Madder, and Indian Sarsaparilla.
My Experience:
Ever since my skin recovered from the infection, I've resumed using one sheetmask every day, especially to make up for the lack of skincare since February. Like I've wrote in some previous articles, my skin had been dull and dark due to applying only derma prescribed products and even though the dullness disappeared after sheetmasking for a few days the darkness still lingers, even after using a multiple brightening sheetmasks. I'm guessing that since I couldn't de-tan right after coming back from Kerala because of the infection, my skin is still tanned, and now that the major problem has subsided, I'm having a hard time getting rid of the tan because it's an old tan now.
So anyway after a few brightening sheetmasks failed, I thought to give the newly launched FE sheetmask a try, especially the one that claims brightening. Trust me when I say this, I really, really had such high hopes: the vibrant packaging, the luxurious touch and especially the brand name. The first thing I noticed about the mask is how much serum the sheet is drenched in. The packet was so full of the serum that the white milky serum leaked as I made my very first attempt to tear the packaging. 3 years of sheetmasking religiously, and something like this happened for the first time. After that I carefully tore the packet and unwrapped the sheetmask. The serum was white, thick, milky and the whole thing felt luxuriously silky when I applied it on my skin. I usually prefer sheetmasks with clear serum, but just this once I was onboard. The fitting was absolutely perfect. At the cost of sounding racist, I have to admit, for the first time I applied a mask that's perfect for Indian features as in the past I had to cut my sheetmasks to make the eyeholes and lip holes bigger. Even though I was looking really weird with the sheetmask on, something about the eyeholes dragging backward, but everything was just perfect, less wrinkles, less air bubbles, no need to cut the eye holes bigger. I just hoped that the effect was as perfect as the fitting.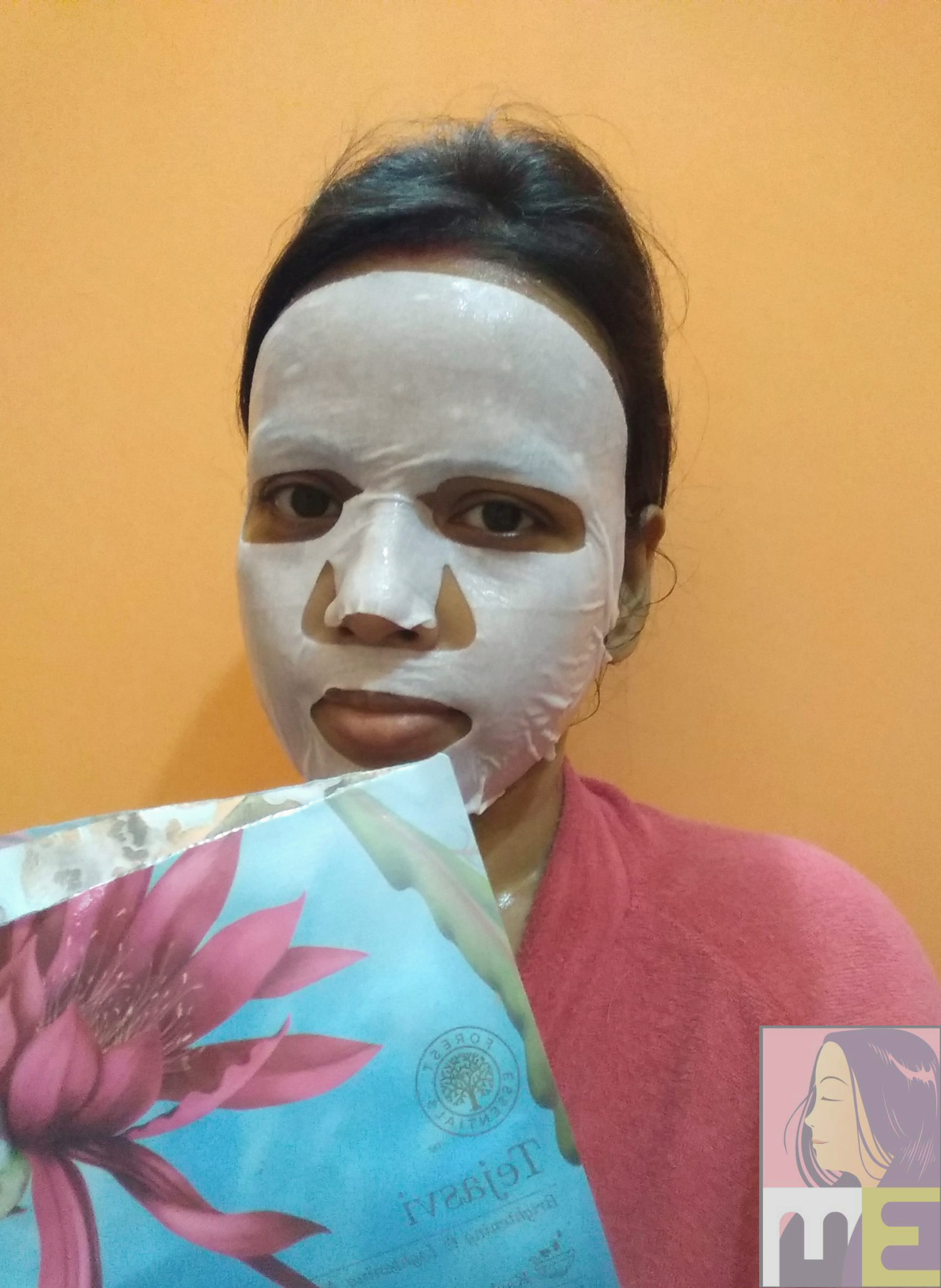 After leaving it on for more than 45 minutes, the sheet was still wet when I removed the mask. My skin was decently moisturized and was looking healthy. Most brightening sheetmasks shows the effect next morning, so I went to bed with high hopes. Sadly, the brightening effect wasn't even close to being noticable. It looked less dark, I admit, but as far as brightening is concerned the effect was nowhere near it. I would have been pleased with the effect if the mask was priced at around 100 bucks but since you are paying the amount of money that can get you 4 Korean Sheetmasks from decent brands, you would want to be more impressed.
So overall, what I'm saying is, it's a decent sheetmask, has got a luxurious feeling, has amazing ingredients, free from the nasties, hydrates and plumps up the skin but for a sheetmask that costs 395Rs and claims brightening, it can be a bit disappointing. Nevertheless, I'm looking forward to try the other sheetmasks from the line.
Pros:
The packaging is elegant
The sheet has a luxurious touch in it
Decent ingredient list
Hydrates and plumps up the skin
Cons:
The brightening effect could have been more prominent
Costly
Where to buy:
Nykaa
Rating:
4.5/5