With my skin infection bidding me goodbye, I've up my sheetmask game using one every night unless I have a hectic schedule. After using a few calming and soothing masks to get rid of the traces of my infection, I thought it's about time I use a collagen mask as I have deprived my 28+ skin of any anti-aging products for the last few months. I had a Gold Collagen mask in my stash that I received from Styledotty and I thought I'll never find a better time to apply it.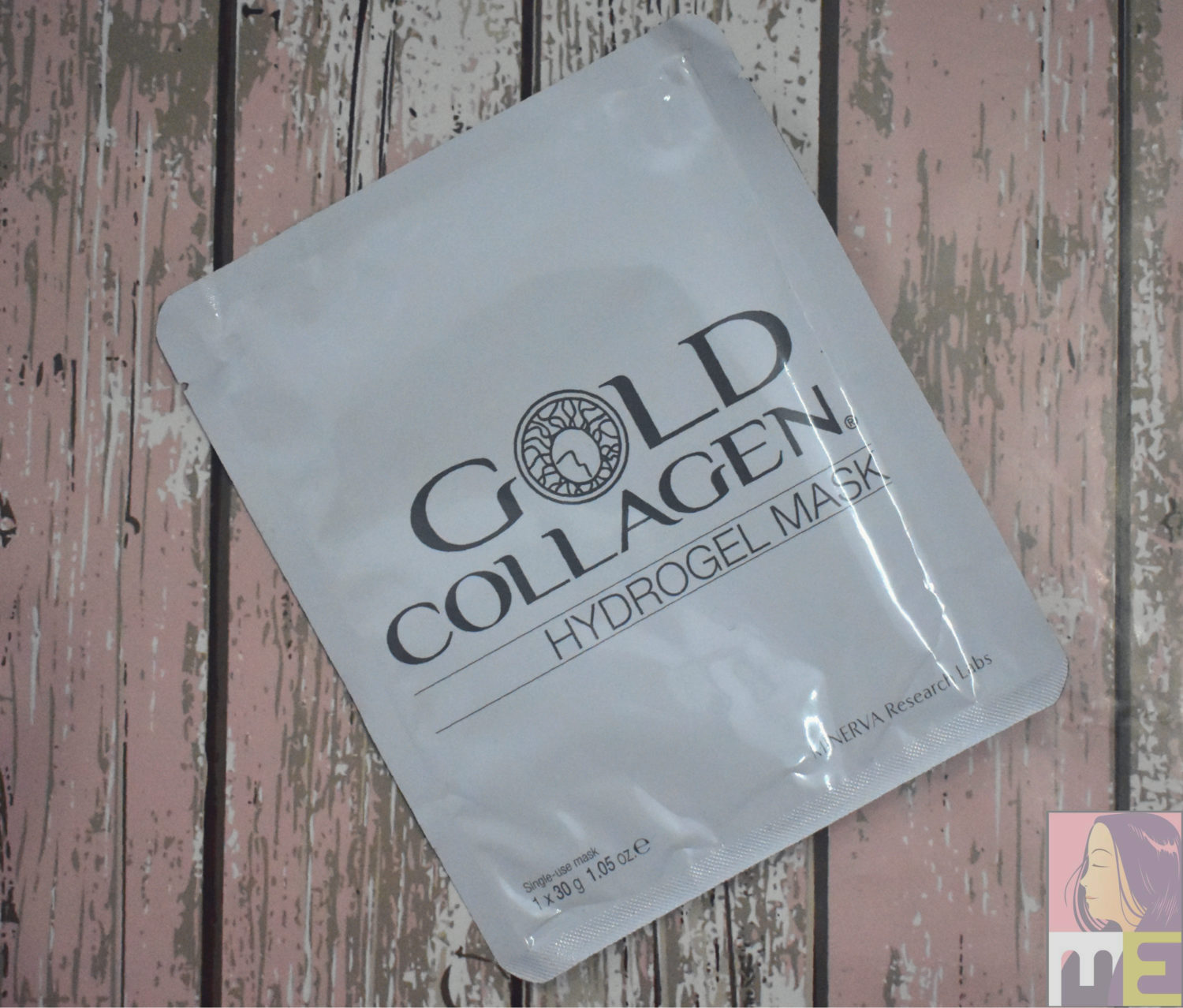 Description:
The active ingredients work to moisturise and regenerate the skin for healthy skin, and improved texture and radiance.
A new, clinically proven skincare solution from GOLD COLLAGEN® . This hydrogel mask has been developed for dehydrated, tired-looking skin. The mask has been formulated with a unique second skin technology, that perfectly fits facial contours. Gold Collagen ® Hydrogel Mask provides an immediate cooling effect and releases its advance formula directly onto the skin, once it reaches body temperature, facilitating the penetration of the active ingredients.
Immediate cooling and soothing
Improve skin texture and radiance
Healthy looking and hydrated skin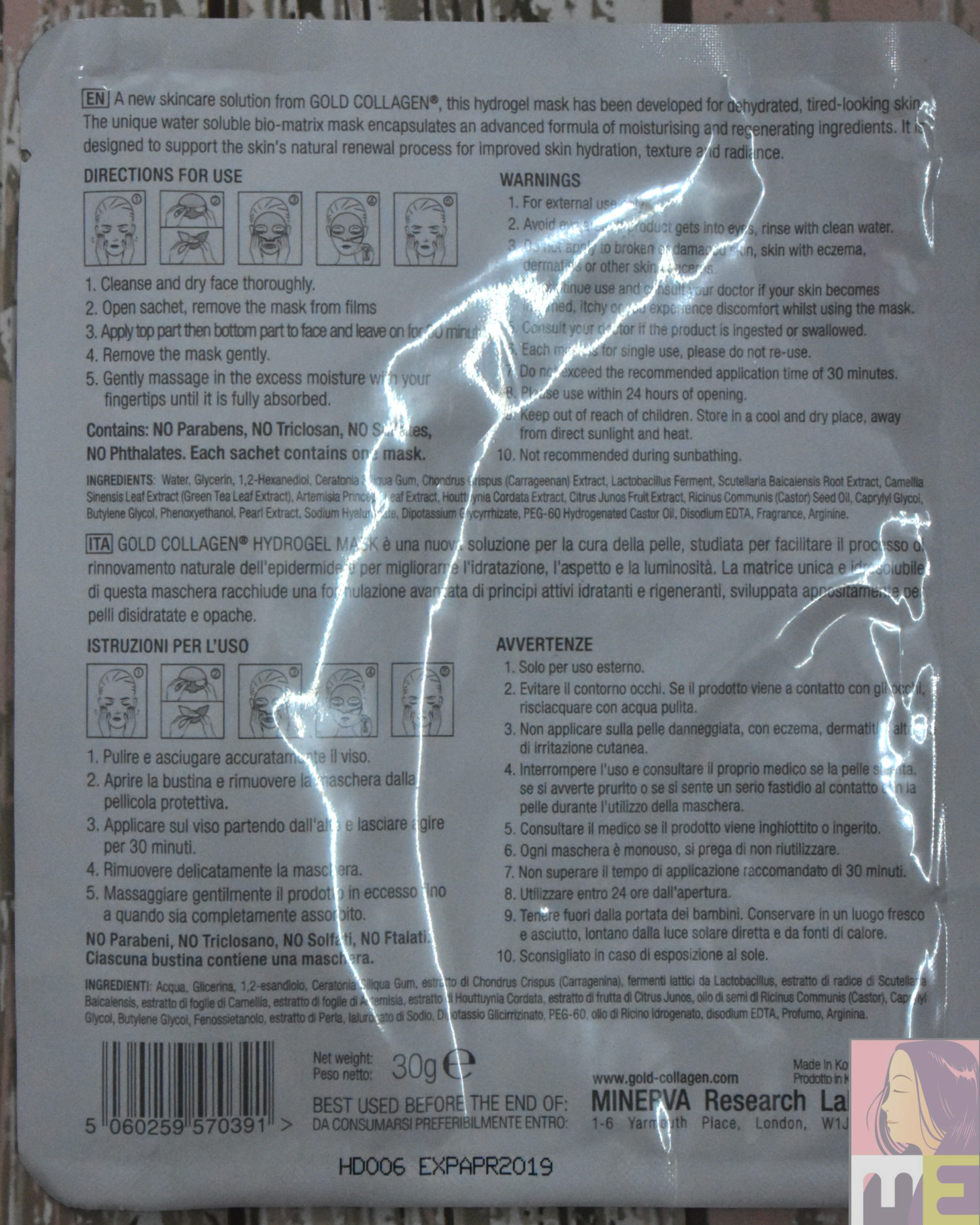 How it works:
The unique water soluble bio-matrix mask encapsulates an advanced formula, containing:
Pearl Extract: Derived from the freshwater pearl, Pinctada martensil, a good source of antioxidants.
Hyaluronic Acid: Found naturally within the skin, it supports moisture retention, leaving skin looking plump and moisturised.
Botanical Complex: A powerful blend of botanical antioxidants including Houttuynia Cordata Extract and Green Tea, which leave skin fresh and hydrated.
Glycerin: To help skin attract and retain moisture.
Ingredients:
Water, Glycerin, 1,2-Hexanediol, Ceratonia Siliqua Gum, Chondrus Crispus (Carrageenan) Extract, Lactobacillus Ferment, Scutellaria Baicalensis Root Extract, Camellia Sinensis Leaf Extract, Artemisia Princeps Leaf Extract, Houttuynia Cordata Extract, Citrus Junos Fruit Extract, Ricinus Communis (Castor) Seed Oil, Caprylyl Glycol, Butylene Glycol, Phenoxyethanol, Pearl Extract, Sodium Hyaluronate, Dipotassium Glycyrrhizate, PEG-60 Hydrogenated Castor Oil, Disodium EDTA, Fragrance, Arginine
No parabens, no triclosan, no sulfates, no phthalates
My Experience:
I don't think it's a Korean brand but I was happy to use a collagen mask anyway. I applied this mask on a cleansed and toned face and loved the second skin feeling. I really appreciate it when I'm able to work on my laptop with a sheetmask on my face without feeling like it will slip off my face. The mask came in two parts giving giving a decent fitting.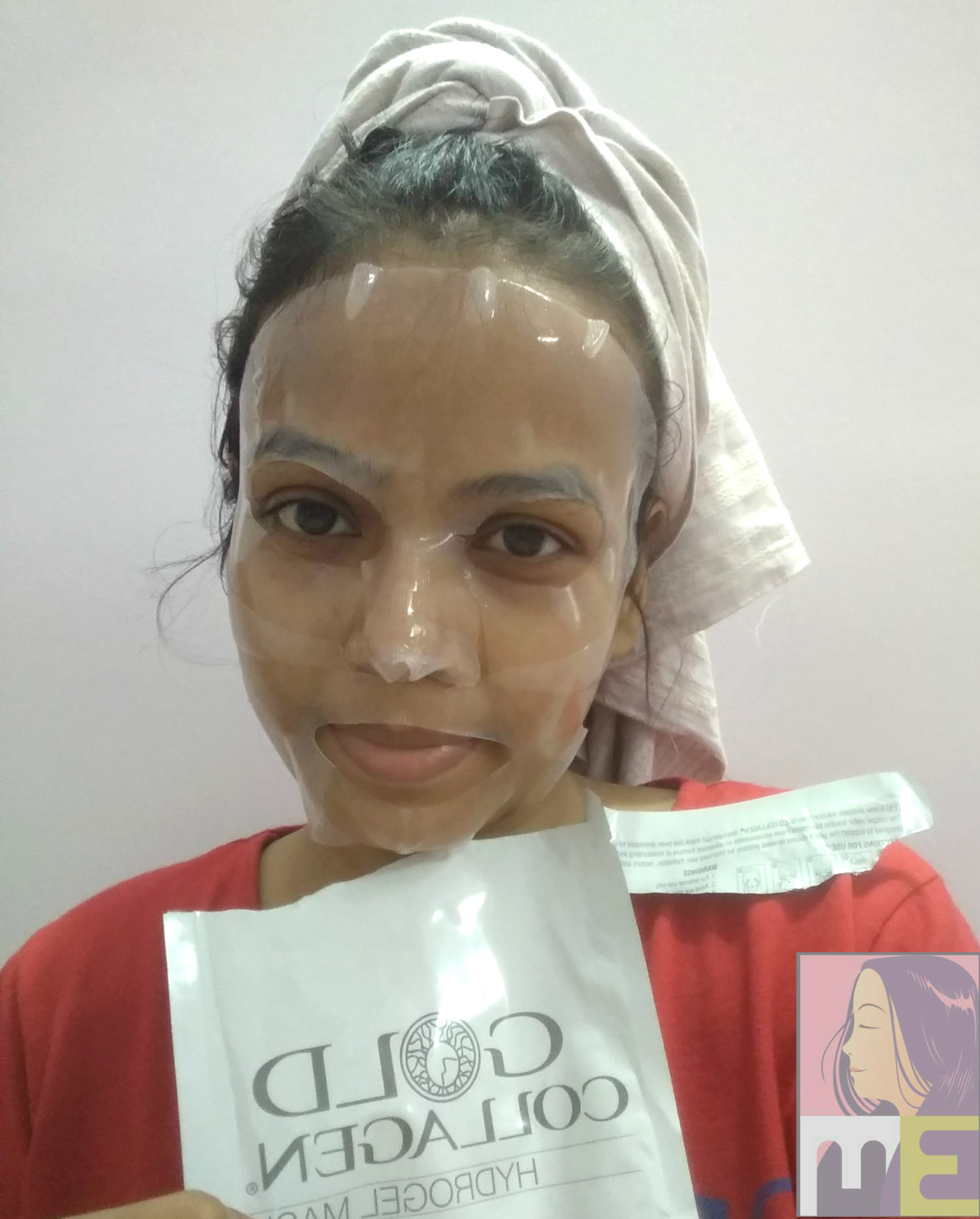 I left the mask on for 30 minutes and then removed it to reveal a soft, even, energized and moisturized skin. Before I used this mask, my skin was feeling tired due to my insomnia and am glad that it made my skin look energized. Even though this mask doesn't claim anti-aging benefits, when you are using a mask from a brand whose name has the word 'collagen' in it, you are certainly looking for some. Sadly, anti-aging effects are not something that you can notice over night, but I'm guessing this mask can really make a difference with continued usage. As for me, I love giving my skin collagen treats every now and then, and this sheetmask might be in my stash for one of those treats.
Where to buy:
Price: Rs 450
Rating:
4.8/5