Sometimes back I started reviewing the Innisfree Color Clay Mask range and the first one was calming since I was recovering from a skin infection back then. Today I will be reviewing the white one which is meant for refining. The Color Clay mask range comes in 3 types: the watery gel type– that can be applied thinly, the cream type– that doesn't dry out your skin, and the transforming clay type that lathers up when in contact with water.
The refining one falls in the last category. I applied it after I got a few bumps and uneven skin after a few nights of no sleep.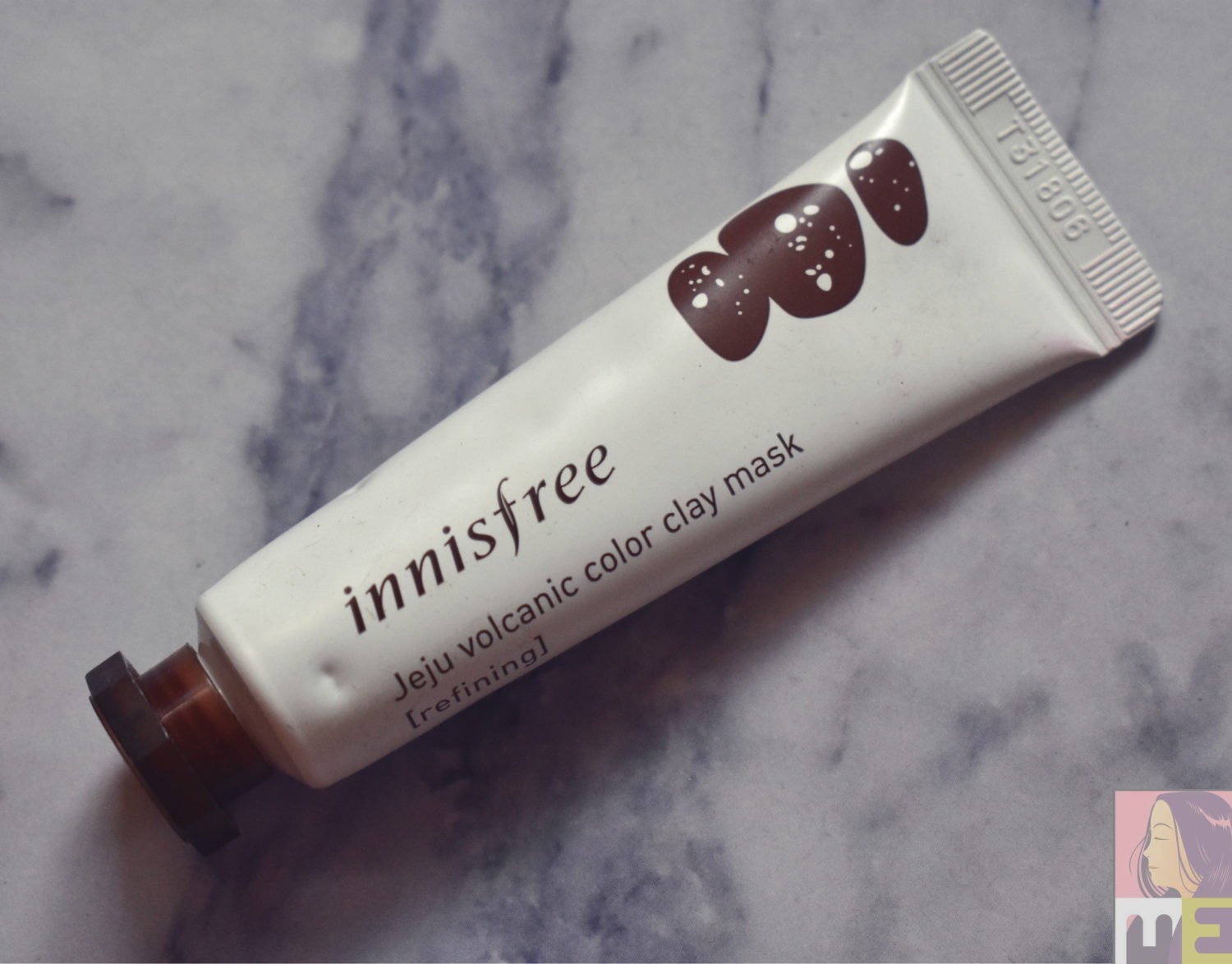 Volcanic Color Clay Mask [Refining]
Jeju volcanic scoria & sea salt
: Transforming-textured volcanic white mask that provides sebum control and refining care at the same time
– Powerful sebum control effect of Jeju volcanic scoria purifies the pores.
– This refining mask takes care of rough skin texture to make the skin soft and smooth.
– The transforming texture works up a lather upon contact with water while providing the dual function of mask + cleansing.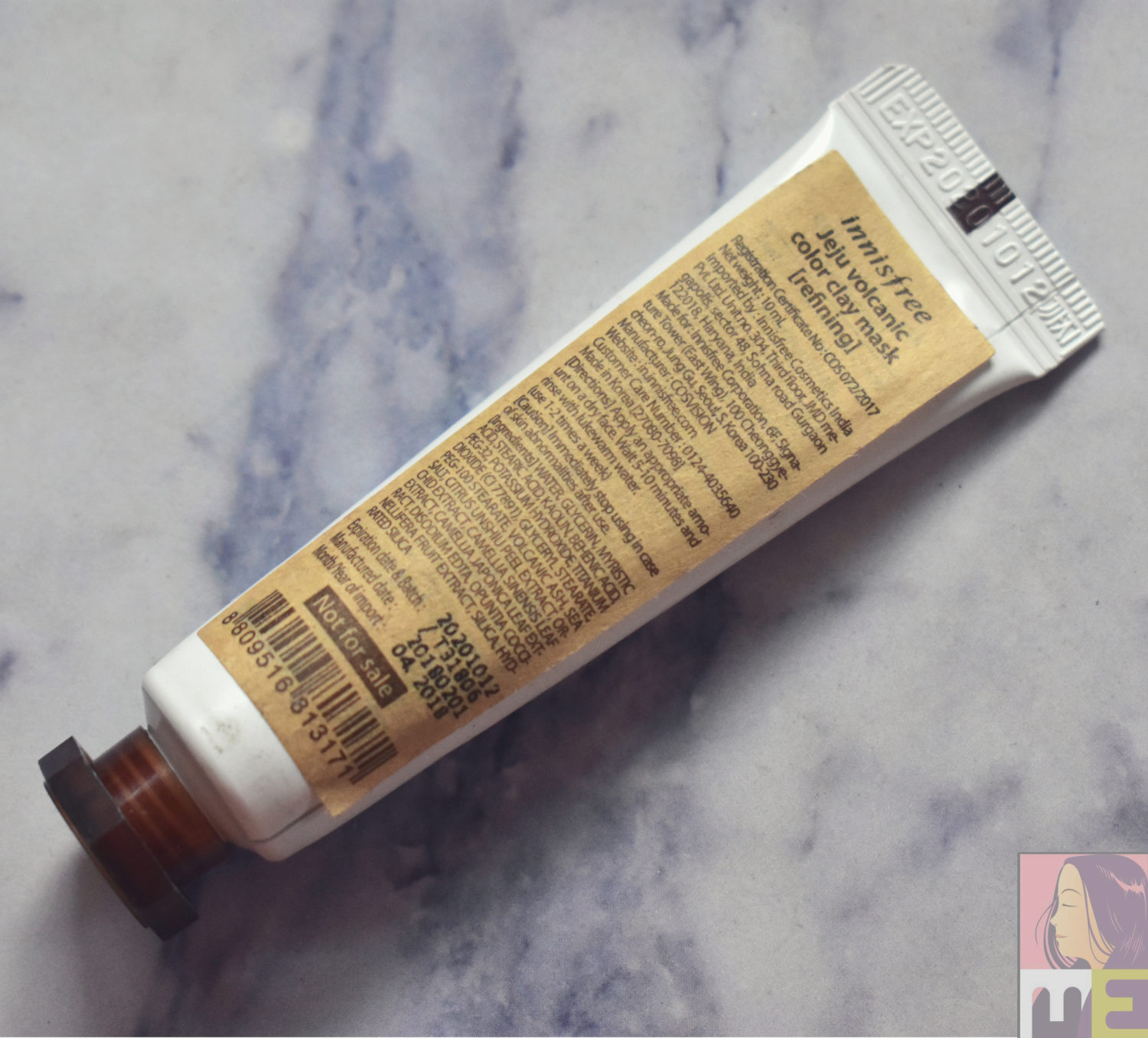 Ingredients:
WATER,KAOLIN,PROPANEDIOL,SILICA,BENTONITE,GLYCERIN,TITANIUM DIOXIDE (CI 77891),MICROCRYSTALLINE CELLULOSE,ASCORBYL GLUCOSIDE,VOLCANIC ASH,CITRUS UNSHIU PEEL EXTRACT,ORCHID EXTRACT,OPUNTIA COCCINELLIFERA FRUIT EXTRACT,CAMELLIA JAPONICA LEAF EXTRACT,CAMELLIA SINENSIS LEAF EXTRACT,1,2-HEXANEDIOL,CELLULOSE GUM,XANTHAN GUM,GLYCERYL CAPRYLATE,DISODIUM EDTA,IRON OXIDES (CI 77492)
Description:
Whenever my skin acts up, the first thing that I do is reach out for a product that can suck out all the impurities. I don't know what exactly caused my mildly irritated skin- oiling my hair after forever, or trying out a new sleeping pack or watching Amazon prime for 2 straight nights, fact is that I had 2 tiny bumps on my recently improved skin and I had to fix them before things got worse. I didn't read any reviews before choosing the color clay mask type, but my intuition told me that the black and the white types will suck out impurities better than the other ones, and I wasn't wrong.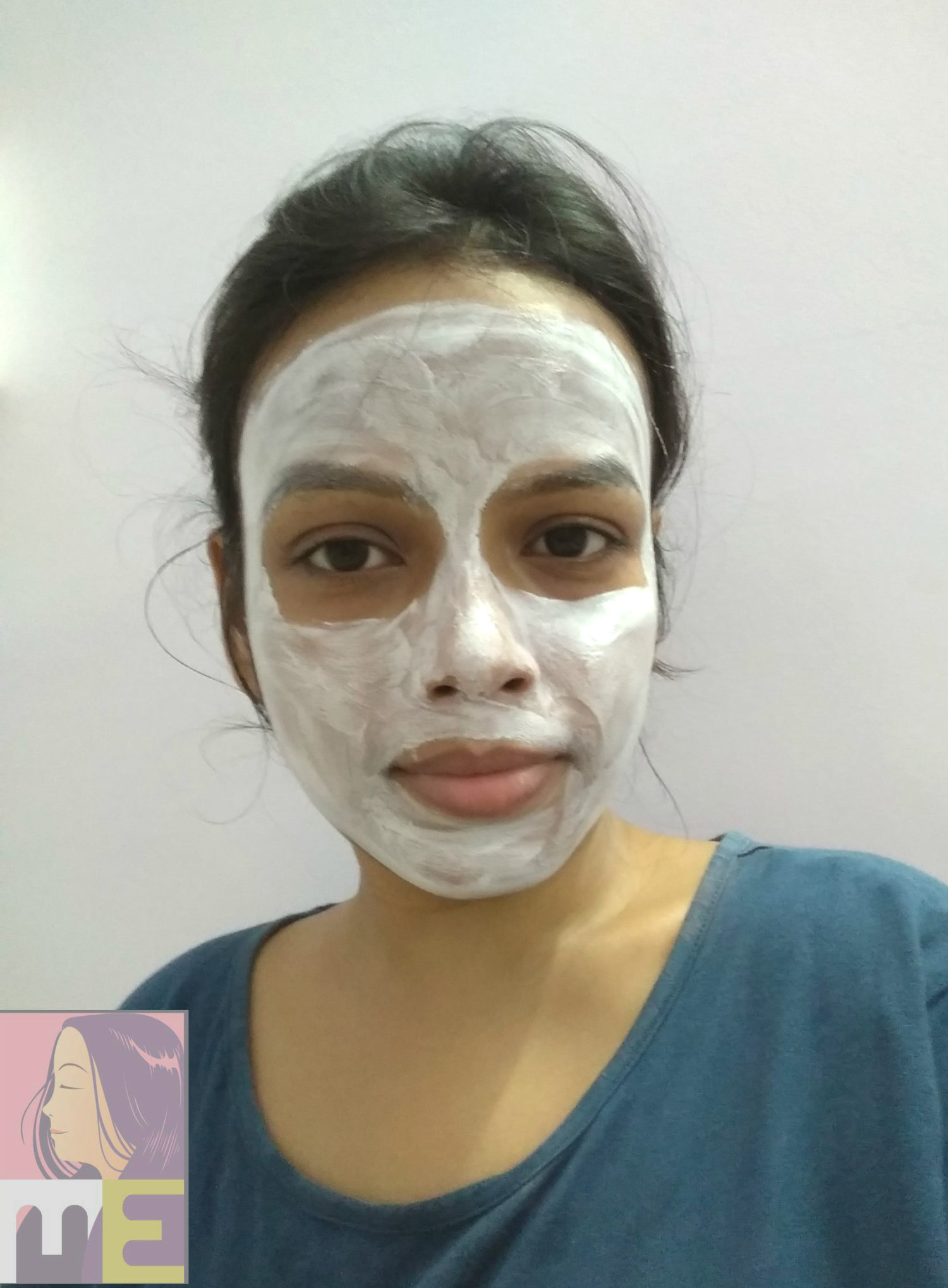 I applied a moderate layer of the refining mask on my cleansed face and waited to see if it completely dries out. It didn't, but it dried better than the calming and the cica one. After around 20 minutes I washed off my face and the color clay transformed into a cleansing foam and probably for the first time I found out what the word 'squeaky clean' means. My skin was literally making a squeaking sound when I was washing it off. Maybe it wasn't the first time at all, I've heard this sound before, while using a certain crazy high pH Cleansing Foam. After towel drying my face my skin tugged a little (again something a high pH cleanser would do). But my bumps were tinier, less visible and the redness was gone. I was impressed with what it can do to irritated skin and I guess it will really help oily, acne prone beauties.
If I had a pH strip, I would have done a pH test. But even if it does contain a high pH level, it wouldn't bother me as much as a high pH cleanser does, especially because I wouldn't be using it every day. I had to sheetmask both times after I used this mask to compensate my dried out skin but it was totally worth it given to the fact that it took care of my irritated skin. What I realized after using this mask the very first time is that the refining clay is apt to be used while multi-tasking on the t-zone and on any other irritated area. I wouldn't use it on its own unless my skin is acting up again, and even if it does, I'll try using it while multi-masking, using it only on the affected area.
Will I purchase it again?
Yes, for multi masking
Will I recommend it?
To oily skin beauties- yes
To combi skin beauties- yes, for multi-masking
To normal skin beauties- completely up to you, but I can suggest keeping one handy for emergency breakouts
To dry skin beauties- just stay away from this one
Pros:
Helps heal irritated skin
Made my pores appear a little bit smaller
Gave my skin the squeaky clean feeling
Gets rid of any impurities and sebum
Cons:
Where to buy:
Nykaa
Price:
700Rs for 70ml
Rating:
4.8/5