Even though I used to swear by home remedies as a teenager, I do not remember Aloe Vera Gel being one of them. But I do remember picking up a tub from a plantation while on a trip to Ooty. They said its 100% aloe vera gel, but when I applied it after coming back home, my skin did not like whatever that was.
Ever since then I've stayed away from aloe vera gel. It wasn't intentional, I just never thought of giving it another try even though we had a plant in our house and yes, I was aware of the number of benefits. So while I was suffering from a terrible skin infection few months back I decided to give the highly raved Aloe Vera gel from Nature Republic a try and I'm glad that I did.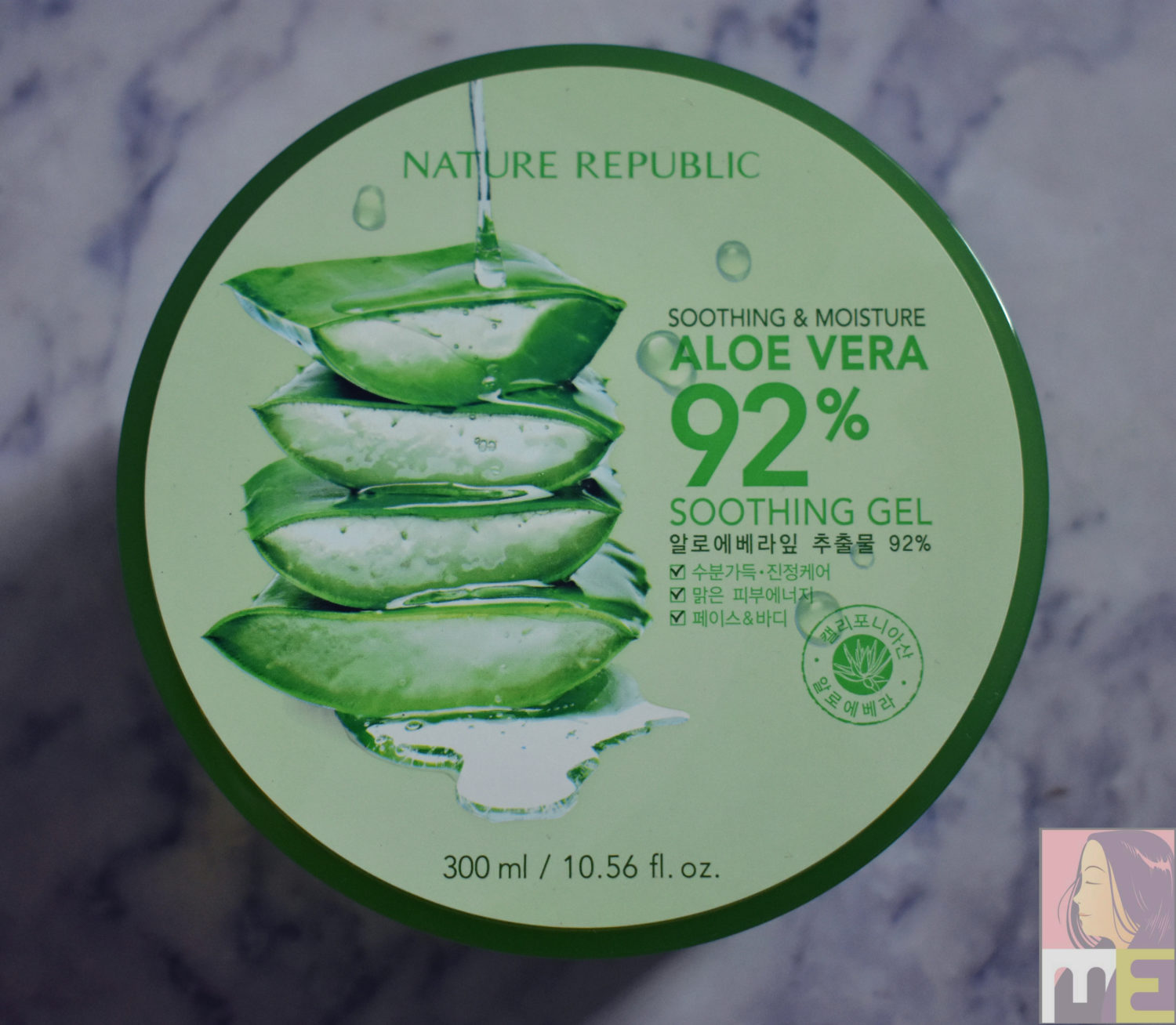 The Nature Republic Aloe Vera Gel comes in a huge tub and even though it's multipurpose, I decided to use it only as a moisturizer. I started using it while I had angry bumps all over my cheeks and I used to love those instant cooling effect that my skin used to receive while applying the gel. The consistency is like a sticky gel and as soon as it comes in contact with my skin it spreads smoothly and absorbs in a few minutes without leaving a sticky residue. I don't store my tub in the refrigerator like a lot people do but I still receive an instant calming and cooling effect every time I apply it. While I was suffering from my skin infection, the gel did help calm down my angry bumps without making my skin greasy or oily. And on top of that I have noticed that my stubborn dark circles and eye bags have become a lot lighter and firmer since I started using this gel. It is actually one of the many reasons this gel is called multipurpose. According to an info-graphic, this gel can be applied on a tissue paper and and then applied as eye patches. Even though I didn't actually do that, but using it just as a calming moisturizer itself has helped my stubborn dark circles.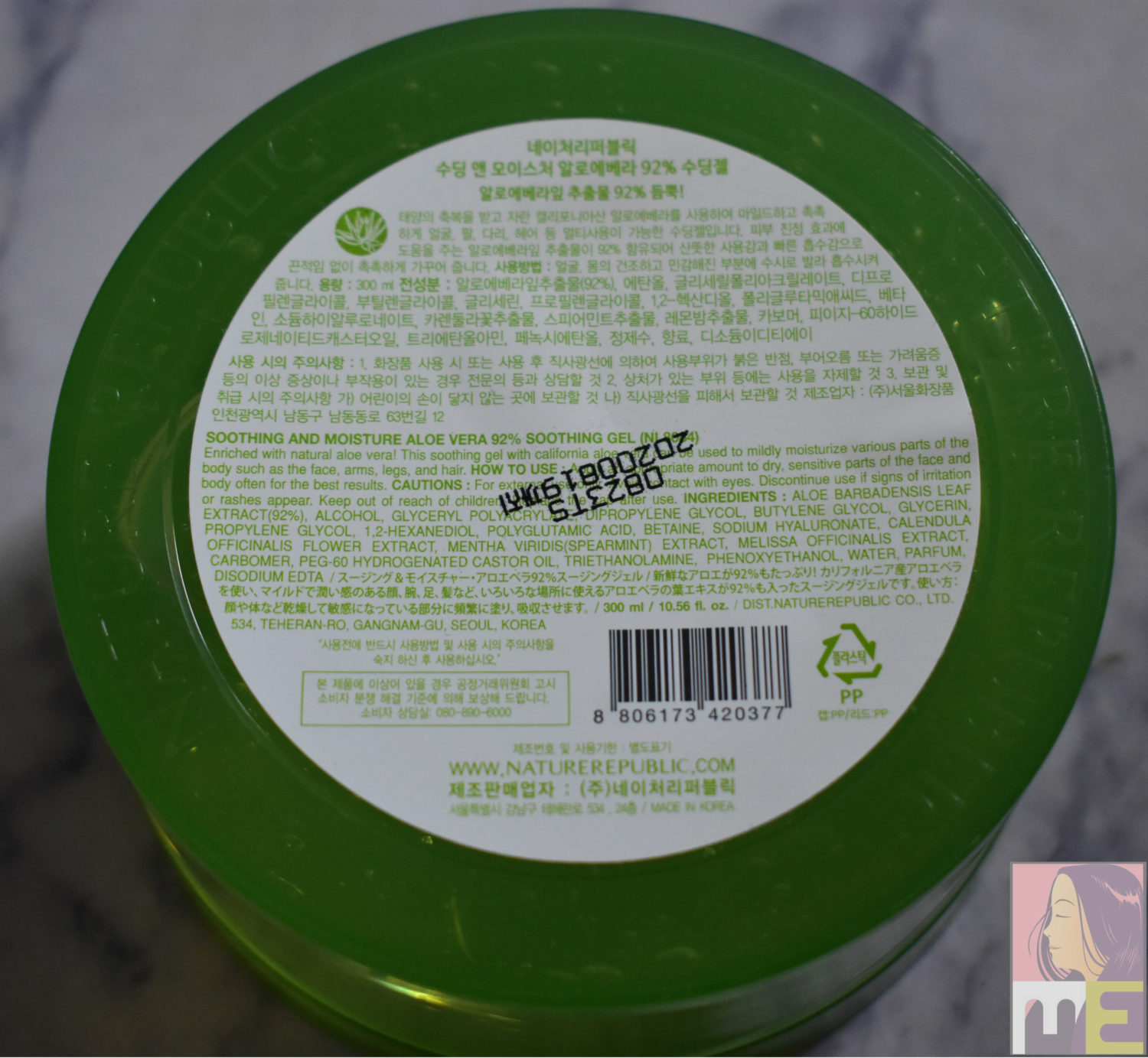 Now that my skin has healed, I still swear by it even though there's a high possibility I might ditch it during the colder months, or maybe use it along with another moisturizer. That being said, it's one of the best products to be used during the summer, not only does it give your skin a cooling effect, it also moisturizes without making your skin greasy. Choosing a moisturizer for summer is a tough task for me, especially since I reside in a terribly humid region and my face tends to sweat A LOT. This is one of those products I need in my vanity during the hotter months.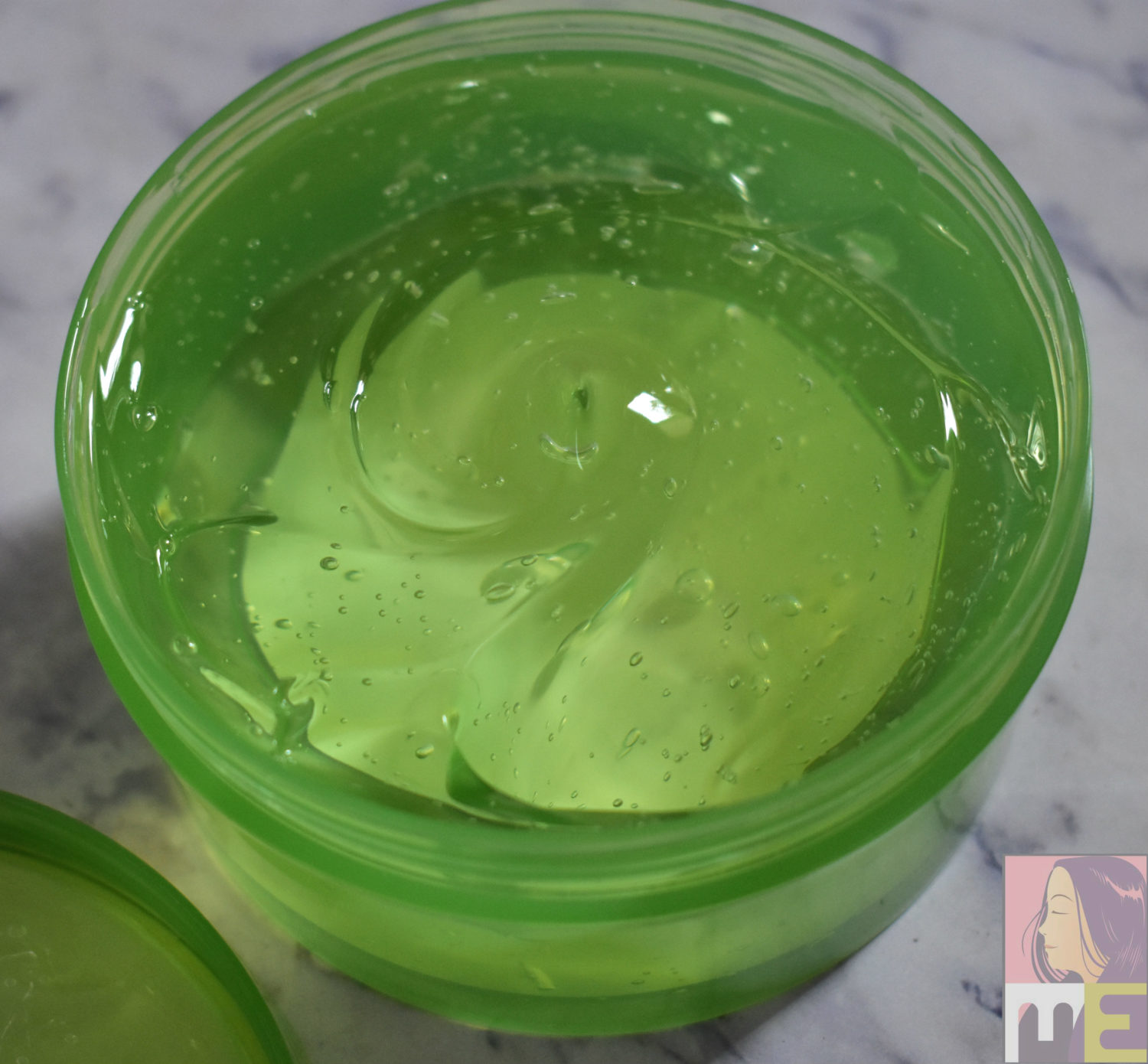 Will I repurchase it?
Probably, but this product has awoken my interest towards all types of gel. The summer after I use up this whole tub, it might be bamboo gel, or lotus gel or any other type of gel moisturizers. But when the exploration is done, I might end up repurchasing this once again.
Will I recommend it?
Yes
Rating:
4.9/5
Where to buy?
Price:
$2.68+ shipping