If you follow me on Instagram, you are probably aware that my go to attire choice is western-casuals. I do wear ethnic occasionally but when I do, I usually opt for a complete traditional look. As a newlywed Indian woman my wardrobe is currently 95% ethnic wears and ethnic/bridal shoe and after exploring the full-fledged ethnic looks, I've currently moved on to try out indo-western looks for a change.
While on a lookout for sites where I can get some amazing indo-western outfits, shoes and accessories, I discovered this site called 'Jivaana' that has a wide range of designer ethnic collection including clothes, footwear, bags and jewellery with a modern touch in them. Since I've already got myself some indo-western jewellery and clothes I went for a jutti and a cute little purse. I've never worn a jutti but have always adored them, and as for the purse, I've always wanted a purse that I can style with ethnic clothes and which will also have room for my mobile and other important stuff. Most ethnic purses that I have are usually clutches that rarely have room for my cell-phone let alone any other important stuff.
The site is very easy to browse; you can either browse according to category or according to the designers. Among various designer brands some of the notable ones are Bhavna Kumar, Baroque, Label Amara, LoveToBag, Zeva, Belsis, Paisley Pop, Pink Cocktail, Unniyarcha, etc. Among the vibrant collection of jhumkis, potlis and anarkalis, I got myself a 'ghungru' studded jutti which to me looked so unique along with and embroidered and jewelled sling bag. They ship free over 1000rs purchase and thus I didn't have to pay extra for shipping. It took around 3 days for the products to get delivered and the whole shopping experience was as hassle-free as it can get.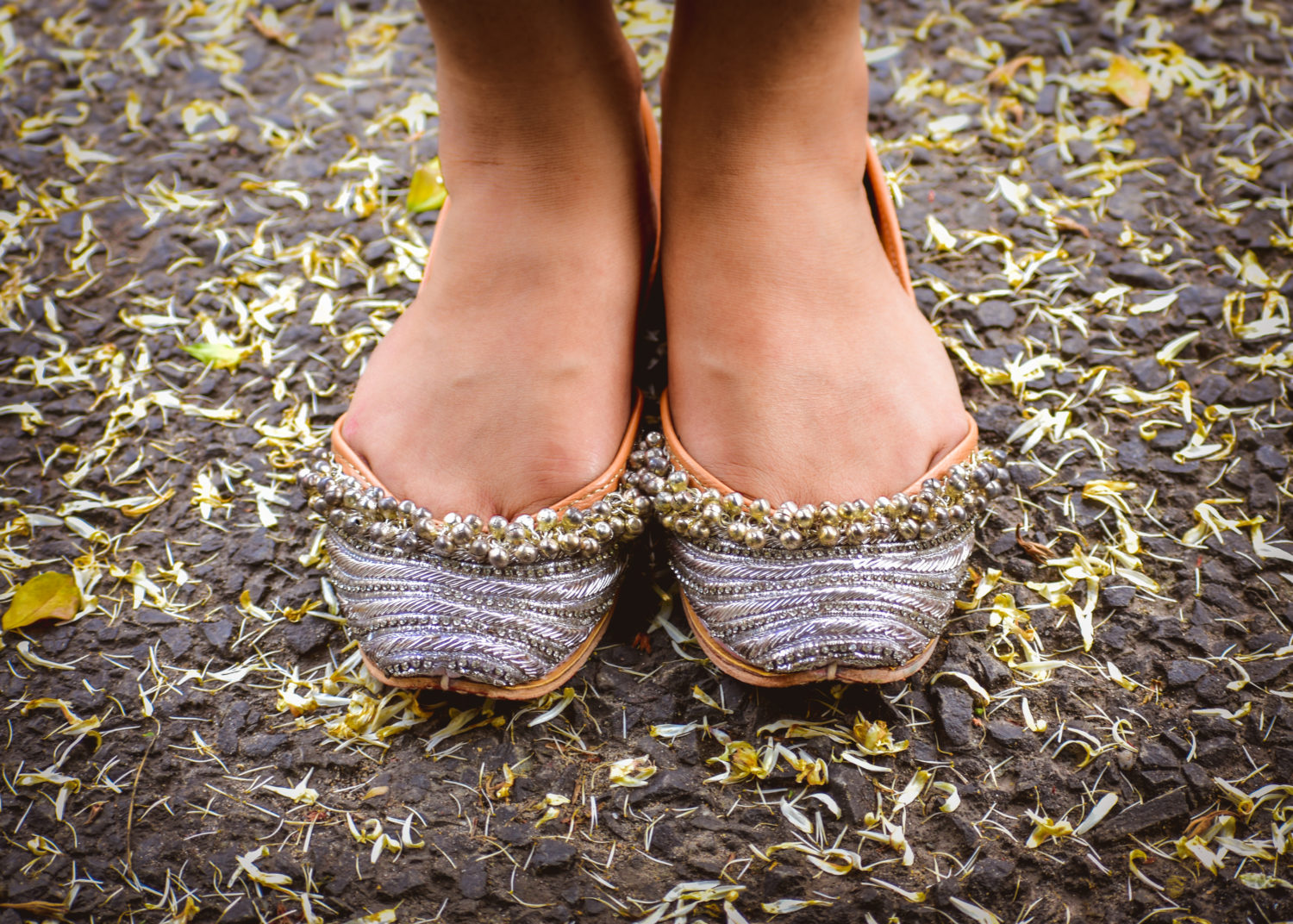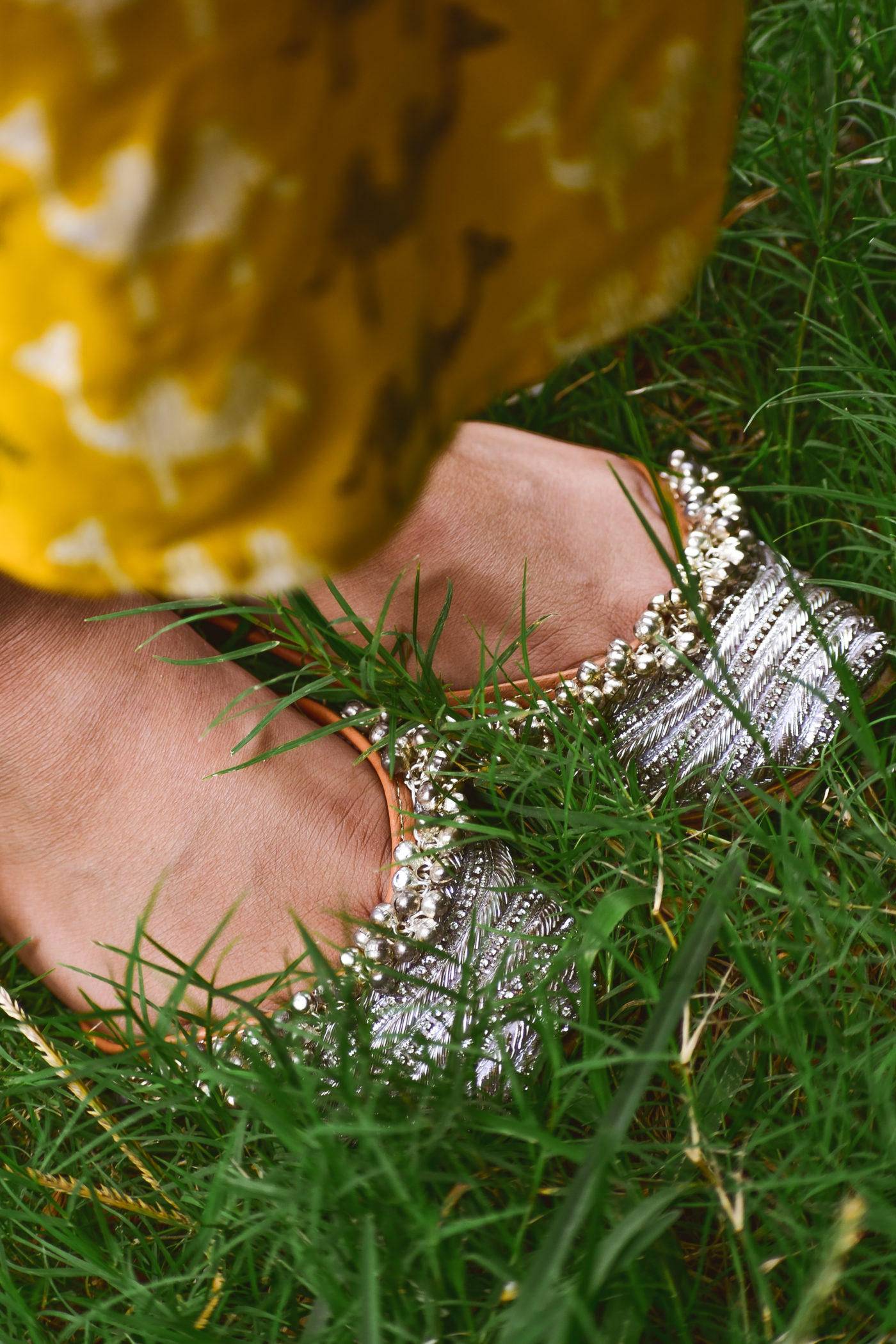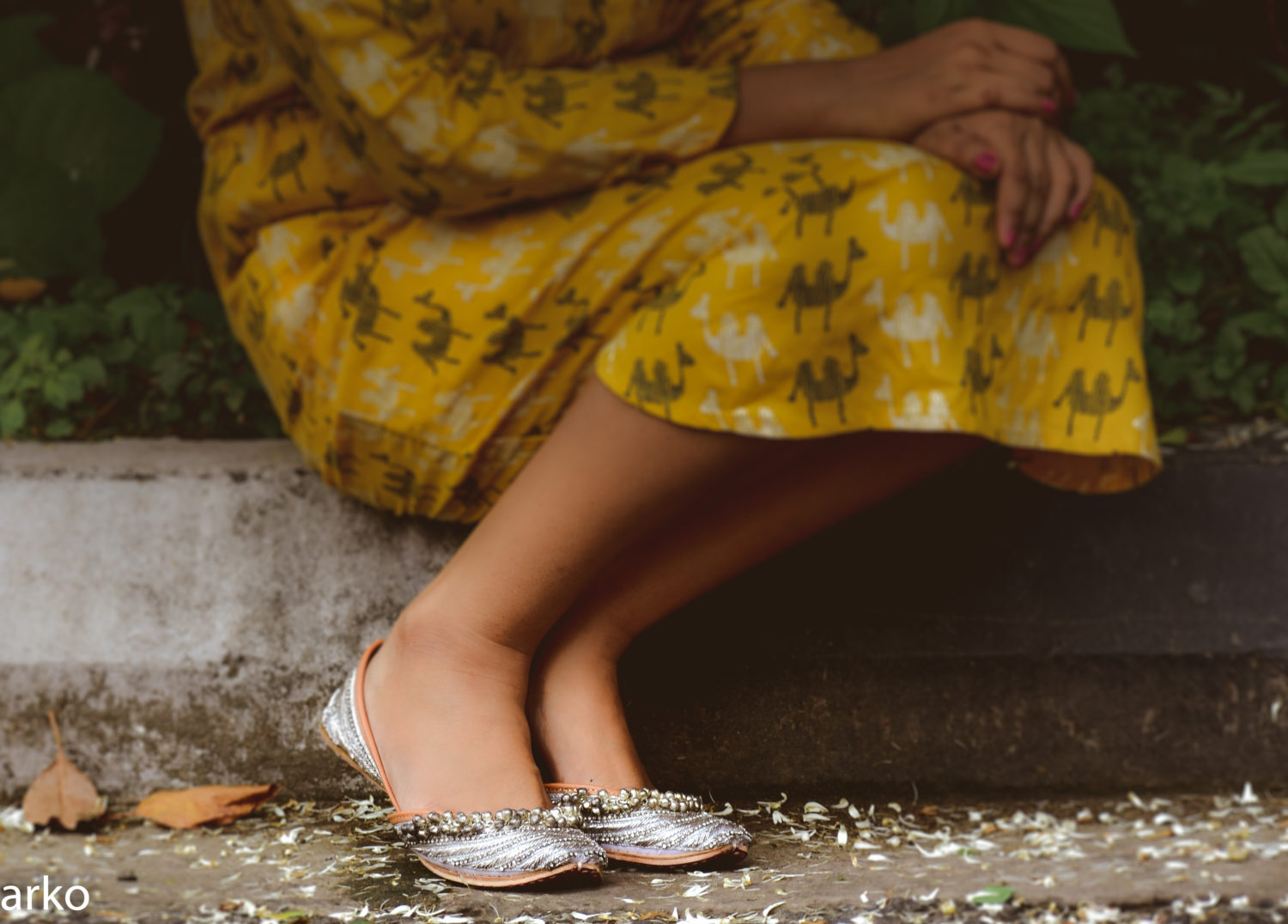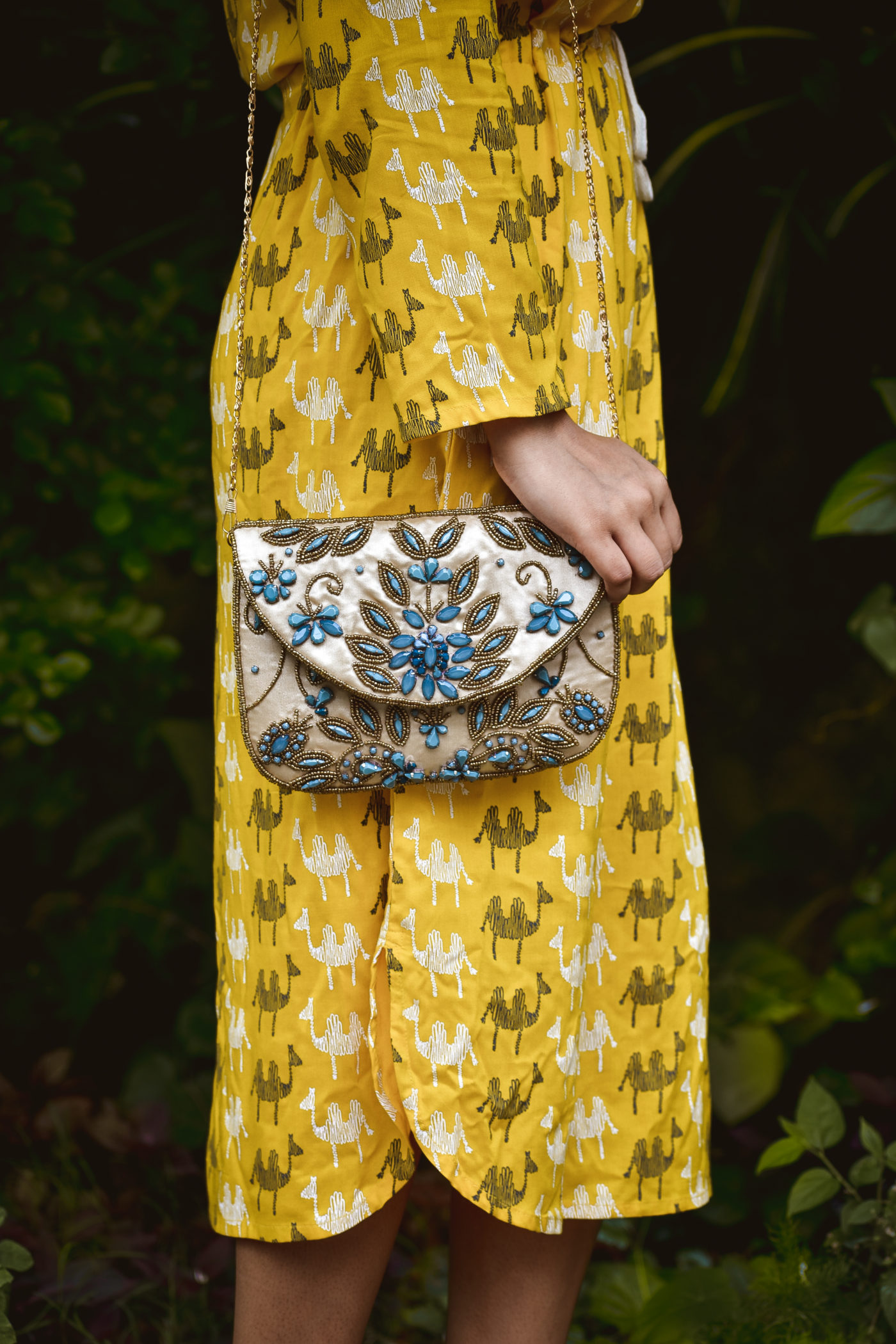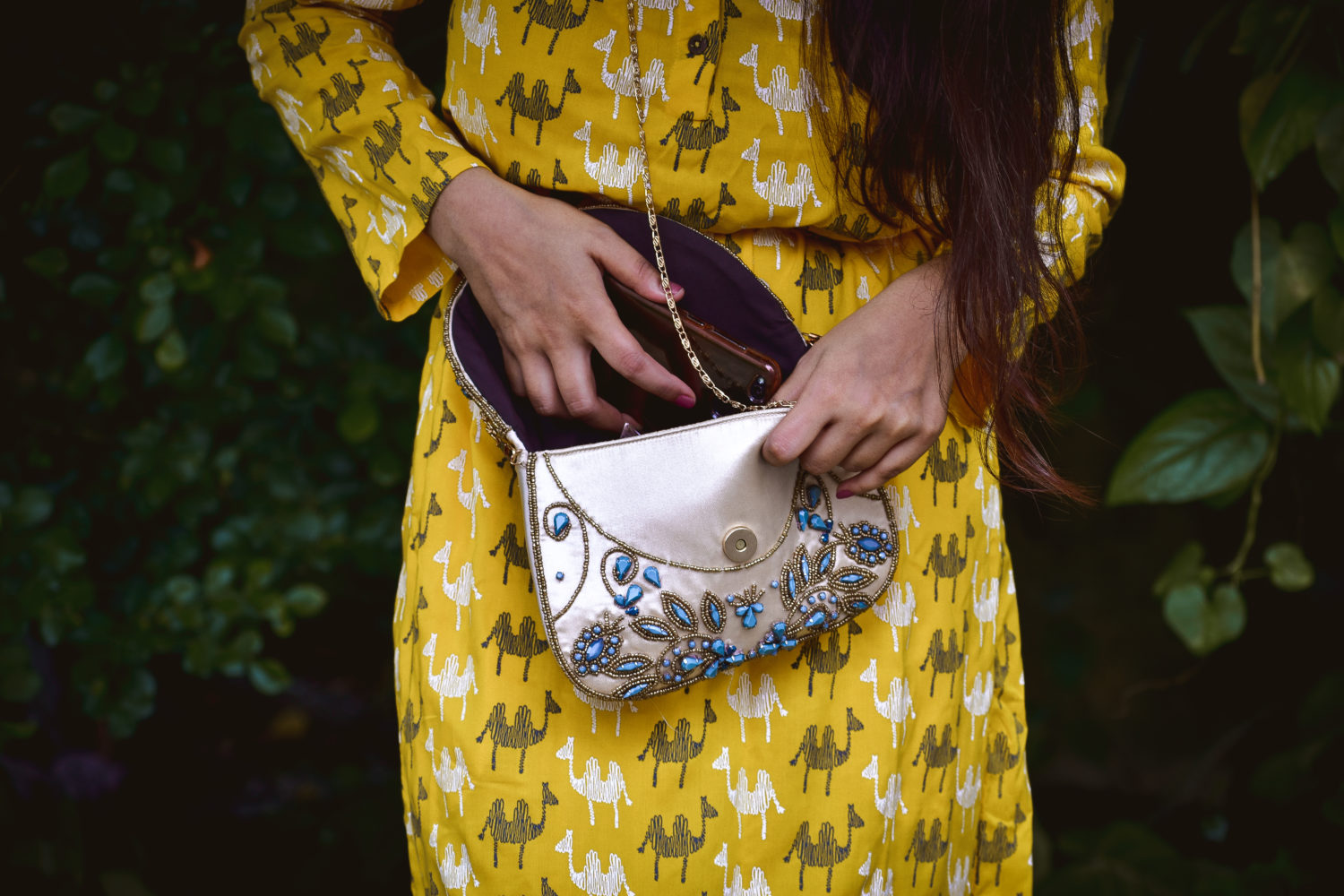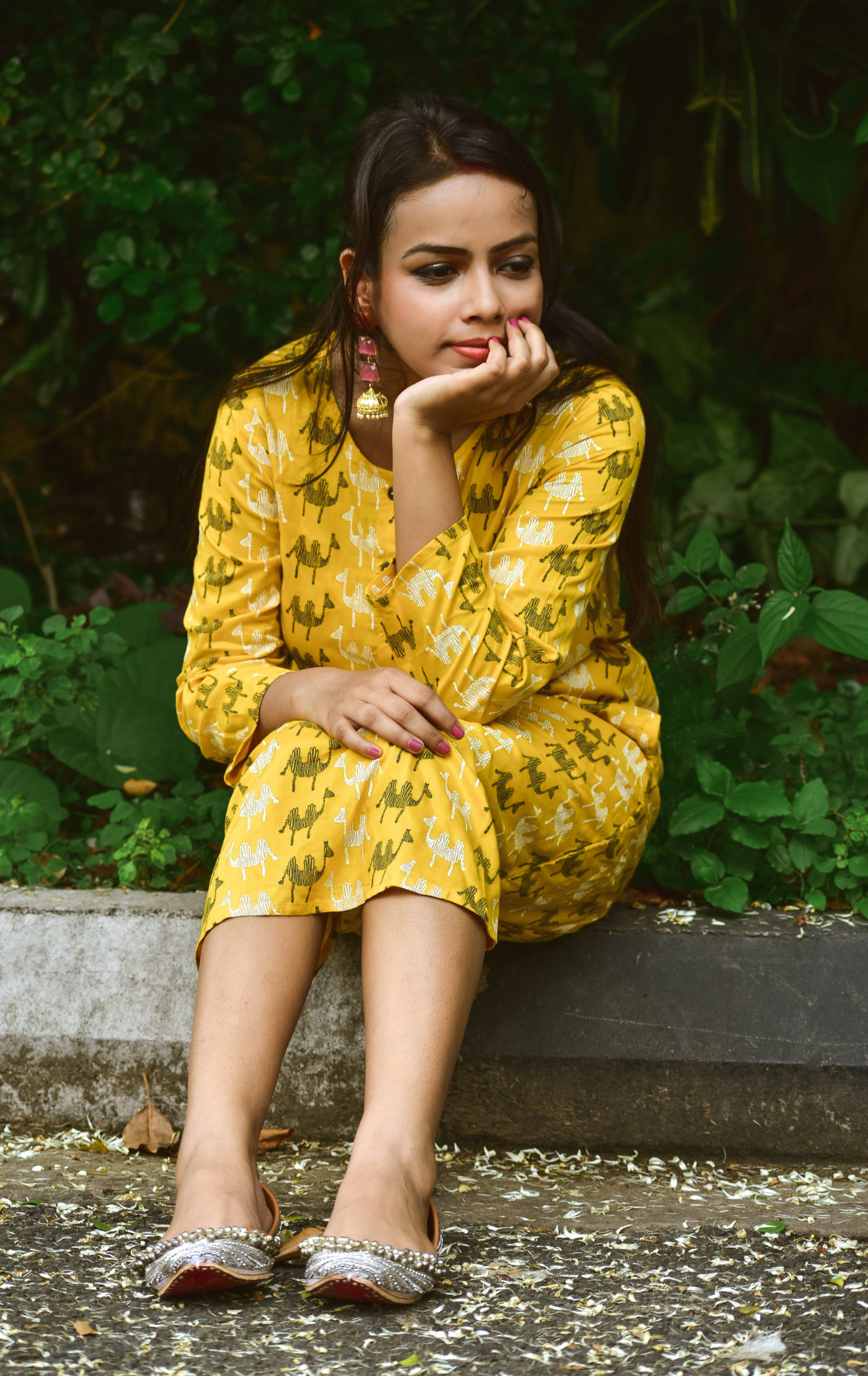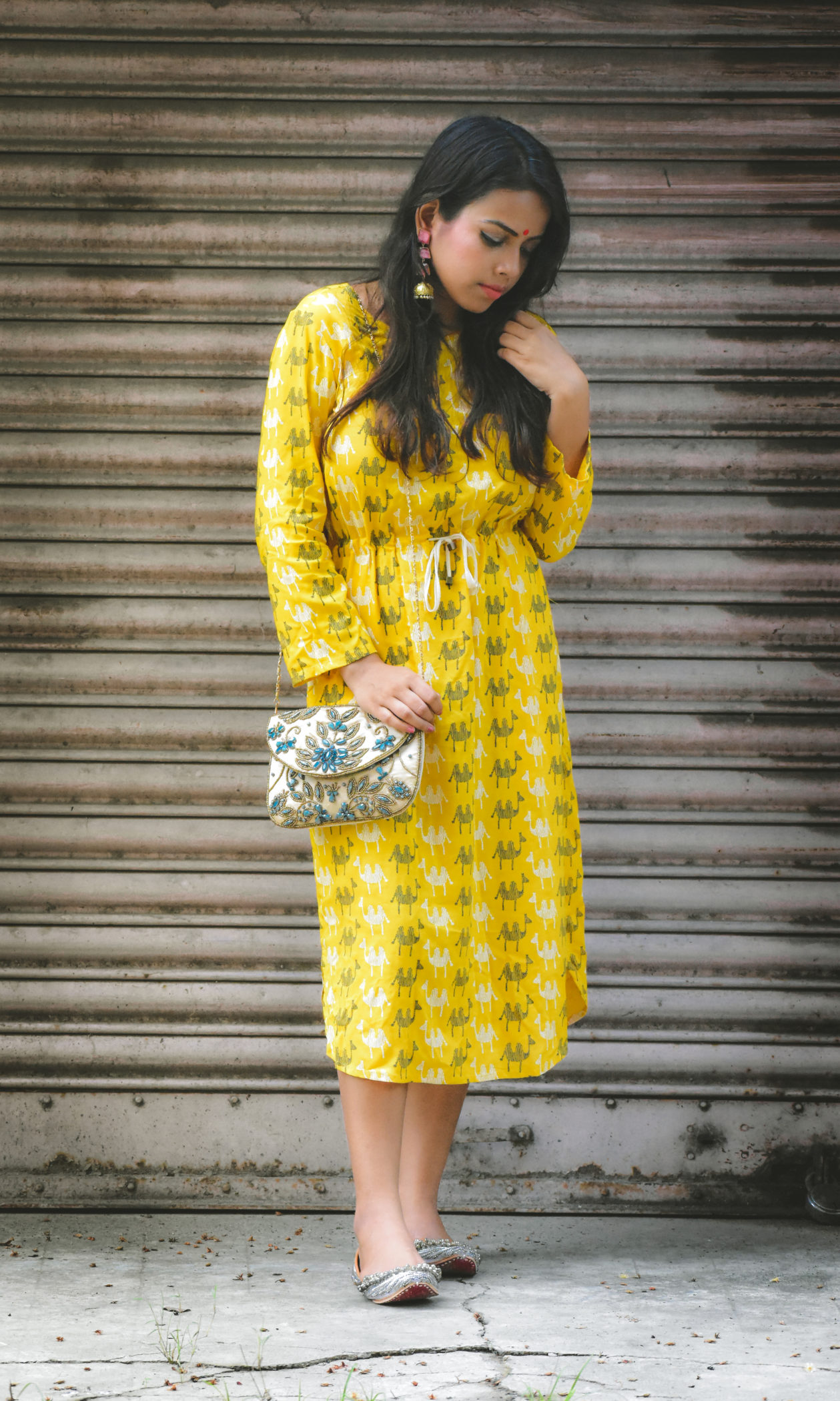 Purse: Jivaana
Jutti: Jivaana
Earrings: Precious You
Dress: Global Desi