While my skin infection is finally healing (touchwood) after two months of oral meds and a topical anti-biotic, I thought it was the perfect time to deep-detox my skin to get rid of the last trace of my infection. Like the last time, my derma course was 2 months long and my chicken bumps disappeared exactly after 1 and a half months and the last trace of the infection was 2-3 acnes a little uneven skin (that disappeared in a few more weeks the last time that I contracted the infection). There was a little more post-infection effect including a few open pores and dry skin that needed a few more months of caring. Currently I'm at the stage where the chicken bumps are gone but 3 acnes and a little uneven skin tone is there. So I decided to detox with a charcoal mask to heal faster.
Elizavecca Milky Piggy Hell-Pore Bubble BlackBoom Pore Pack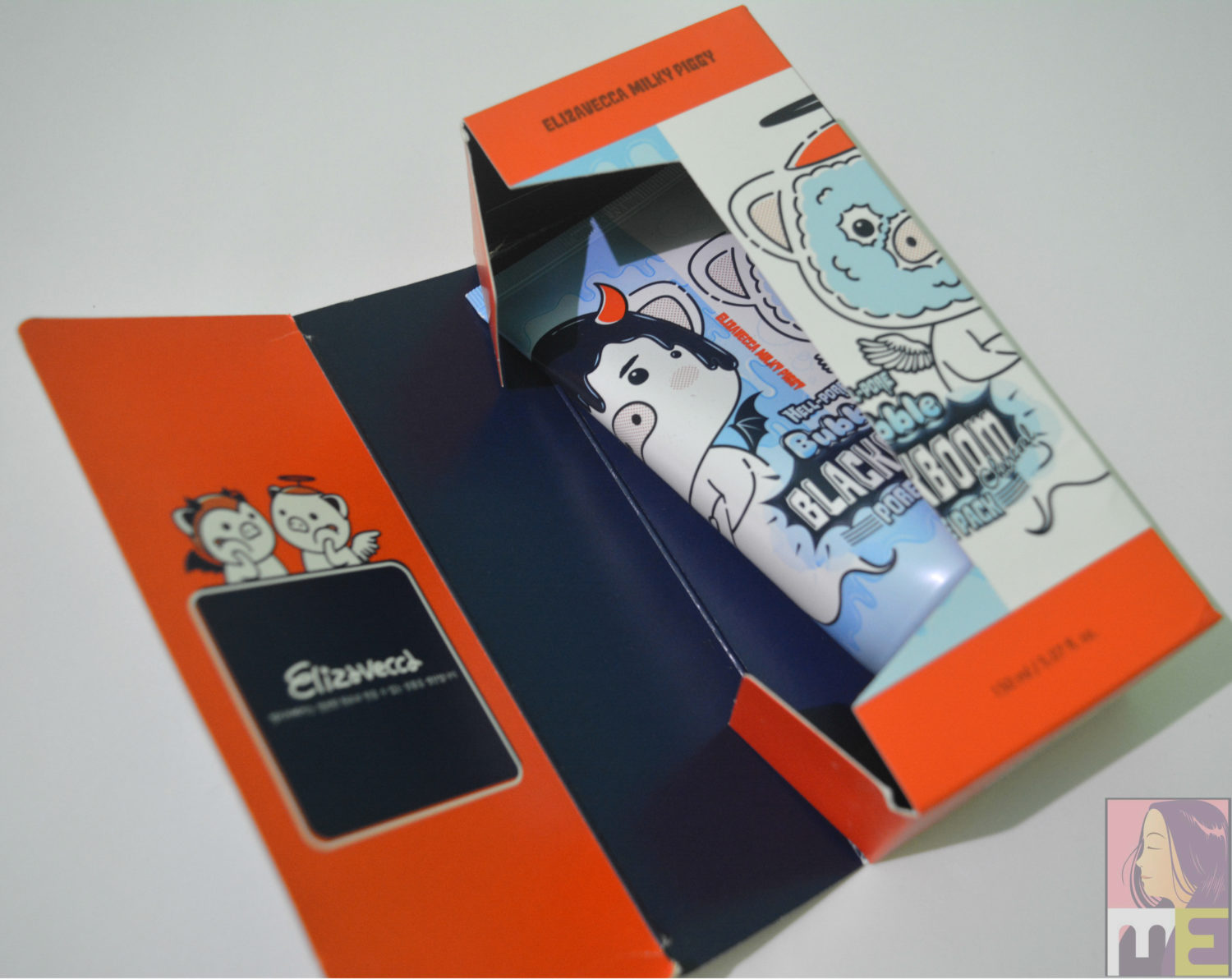 Containing 4% charcoal ingredient
Charcoal ingredient helps to keep skin clean. Charcoal Bubble BlackBoom clean-up crew clears the way for Moisture skin to act its best.
it helps flush out environmental dirt, sebum and debris that can clog pores and cause skin to look dull? leaving the complexion clarified, refreshed, and healthier-looking.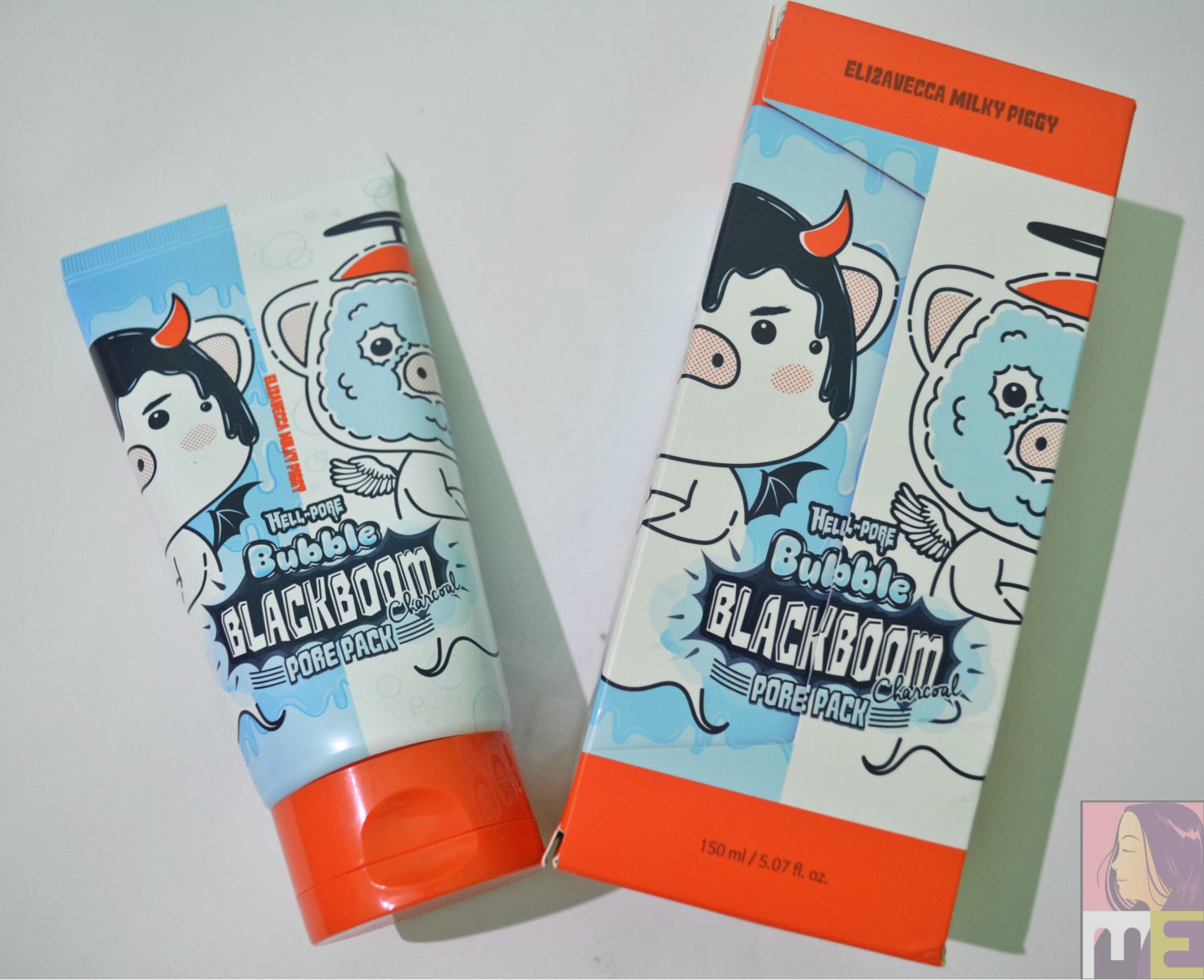 Ingredients:
Water, Glycerin, Stearic acid, Cocamidopropyl betamine, Lauric acid, Potassium hydroxide, Charcoal Powder (4%), Myristic acid, PEG-400, Lauramide DEA, Glyceryl stearate, PEG-100 Stearate, soluble collagen, polysorbate 20, beeswax, sodium hyaluronate, allantoin, sodium polyacrylate, panthenol, disodium EDTA, tocopheryl acetate, phenoxyethanol, carica papaya fruit extract, rosmarinus officinalis extract, anthemis nobilis flower extract, sapindus mukurossi peel extract, fragrance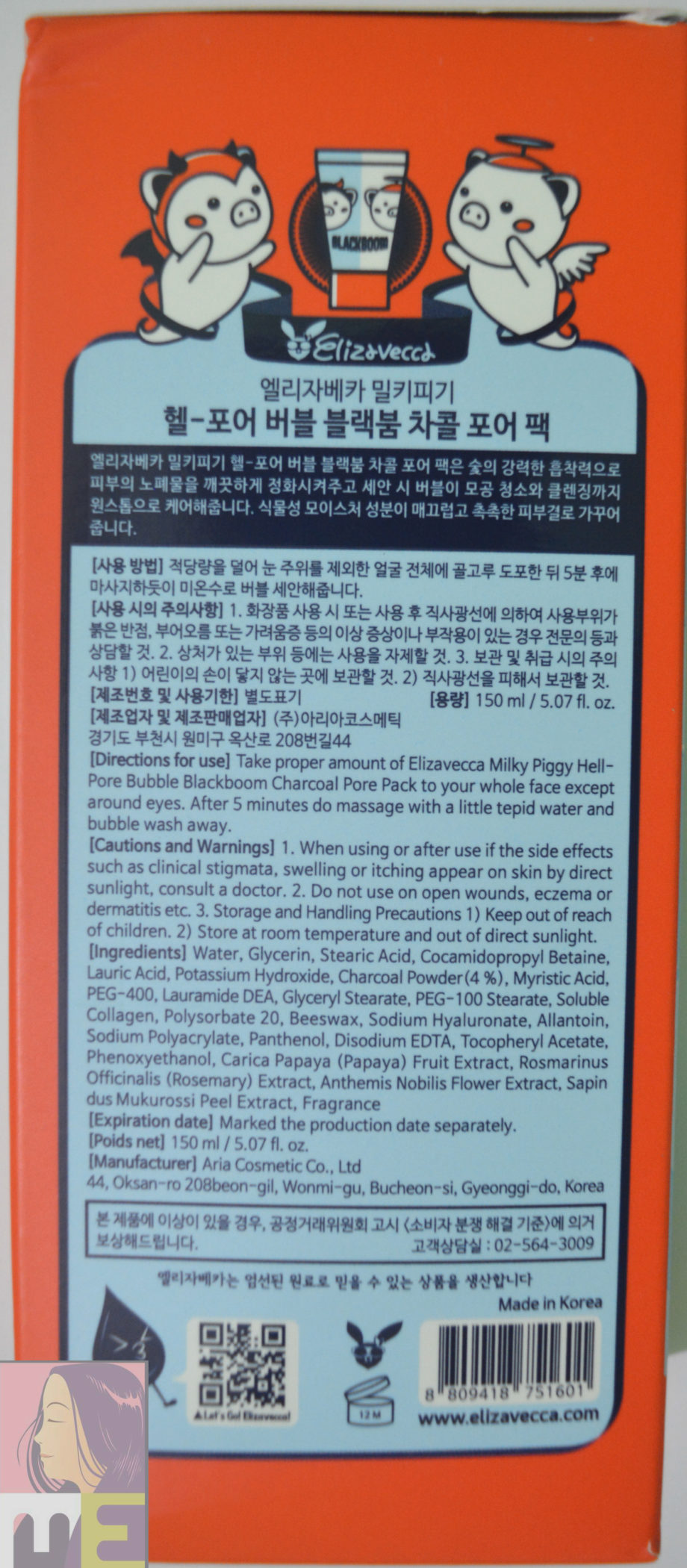 My Experience:
I actually used the Bubble Black Boom pack a couple of times before I started taking the meds when my infection was taking over my cheeks. I have to say that each time I used it, it calmed down my angry bumps and made my skin look presentable in public, temporarily. Like I say, when I suffer from infection, some products do calm and sooth my bumps but nothing heals them completely.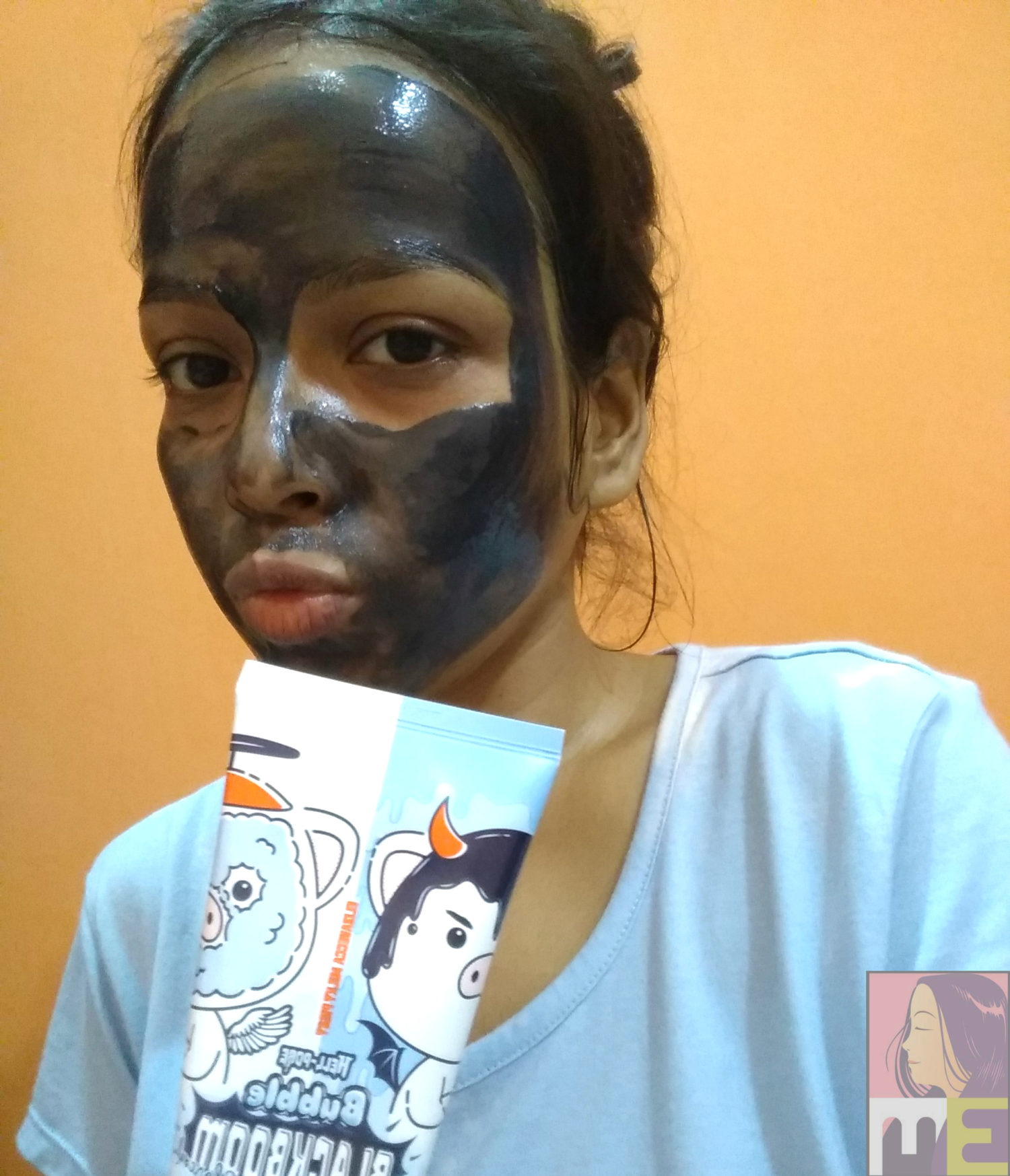 It was not until my infection was healed (thanks to the anti-biotics) that I could properly appreciate this product or any product at all. The product comes in a cute cardboard packaging with cute piggy illustrations on it. The texture is thick and a bit sticky but applies smoothly on the face. The instruction is to wait for 5 minutes and then bubblewash it away. The first time when I used it, I kept it on for around 30 minutes like any other wash-off mask (probably because it doesn't really dry out) and I regretted the decision as soon as I washed my face. My skin felt like dry as a dessert with a sense of itchiness, so don't do it, don't keep it on for more than 10-15 minutes.
After that disaster, I keep it on for 10 minutes and I usually use it before shower and wash it off in the shower because I have a feeling it can create a mess on the sink as it creates a bubbly foam when coming in contact with water and I like applying a thick layer. With a little massaging the pack turns into bubble foam and washes away leaving my skin feeling squeaky clean. It can make your skin feel dry like most charcoal masks do because it sucks out all the dirt and sebum, so I prefer using a sheetmask after using this mask, especially since my infection healed. The last time that I used it, my infection was healed but I still had 2 cystic acnes as gifts from my infection and 1 painful hormonal cystic acne on my cheek. After using the Pore Pack my acnes felt calm and by the evening I was able to pop that one stubborn hormonal acne that was neither shrinking nor popping until that point. The next morning I woke up to 2 shrunk cystic acnes and 1 disappeared and a much even skin tone.
Overall, I pretty much like this product and would recommend it to anyone who wants a deep cleansing pack.
Where to buy:
Rating: 4.6/5
*PR sample but the opinions are completely honest.