The drive from Kottayam to Thekkady reminded me of our trip to Ooti from Chennai as the busy streets turned into hill side area. It was more than a 3 hours drive and my husband fell a little sick on the way. We reached Greenwood Resort Thekkady around late afternoon, a quaint greenery like the name suggests, from where you can get the breathtaking view of the woods and hill top. We got a warm, traditional welcome: tika, necklaces made of cardamom, cups of tea and a traditional welcome cloth. We were then lead to our room, Aranya, an air-conditioned room overlooking the woods with balconies to sit and enjoy the view. As an all thing horror and creepy fan I was living my dream walking through the woods to reach our room. My husband on the other hand, who was already sick, was now getting chills. If you've read my Kerala Diary 1 (and 2), you've probably guessed by now, he's not the most courageous person in the world. In fact it doesn't take much effort to spook him at all. We were probably the only ones in the building as the lights were off on the other rooms on that specific building which made him even a little more spooked.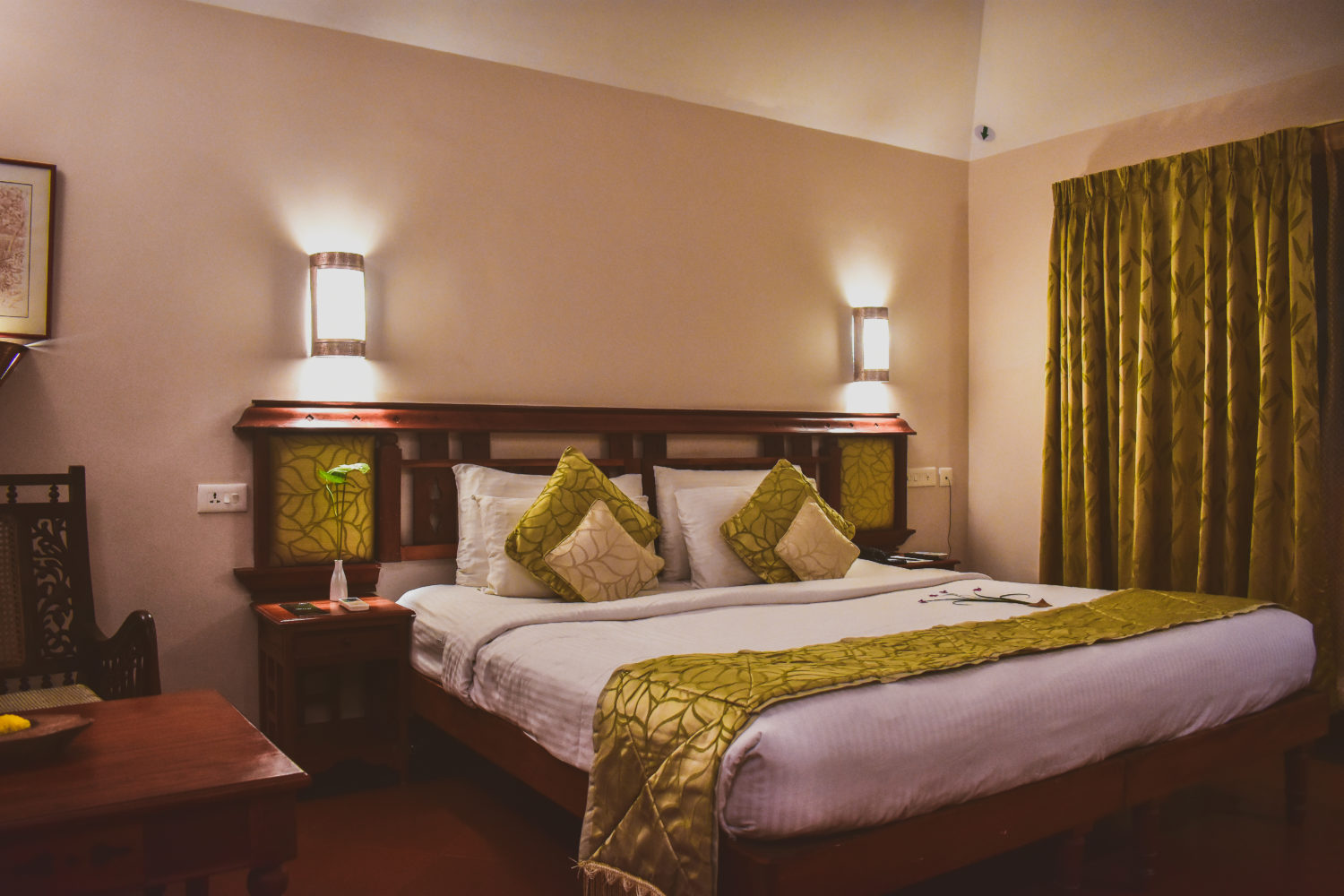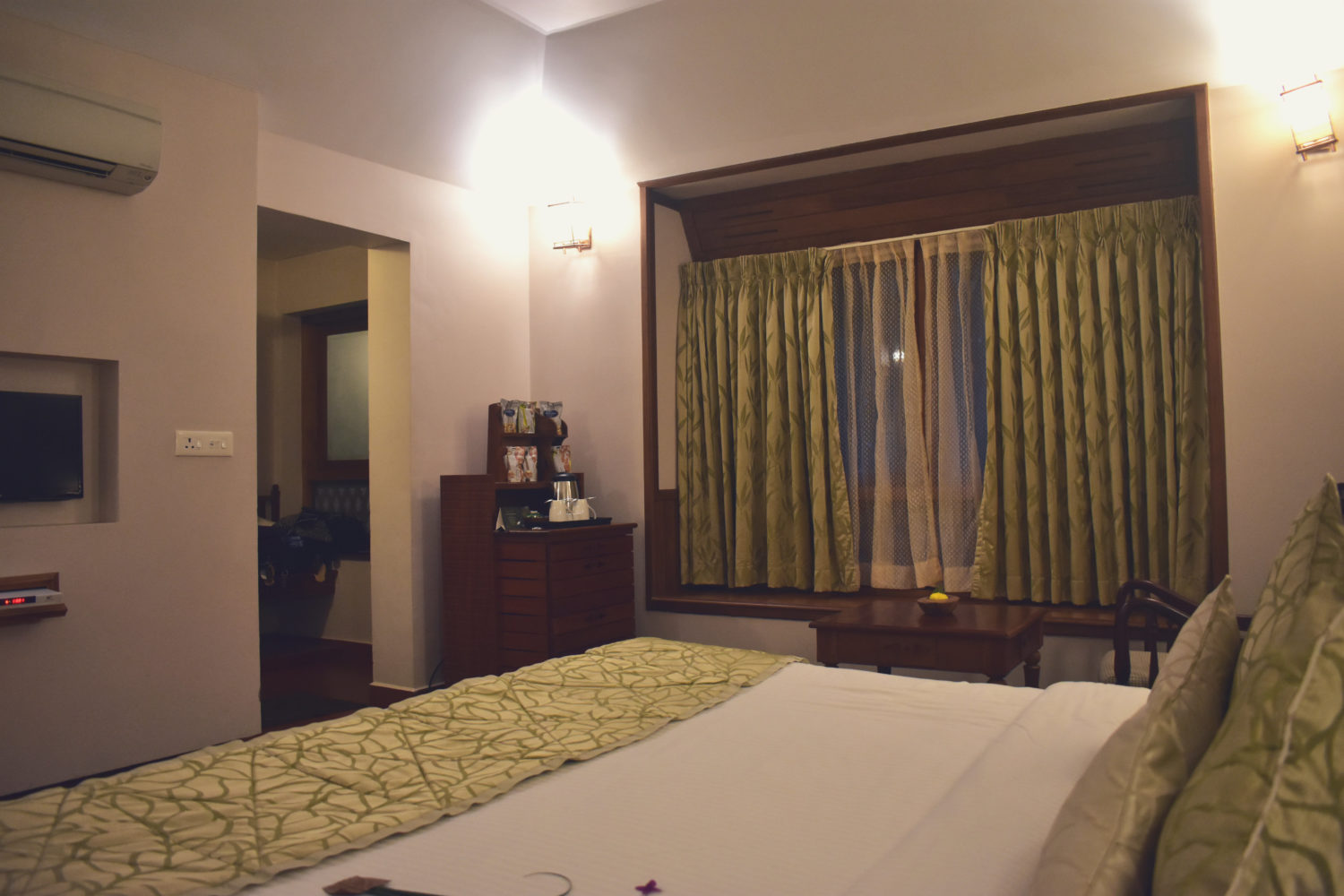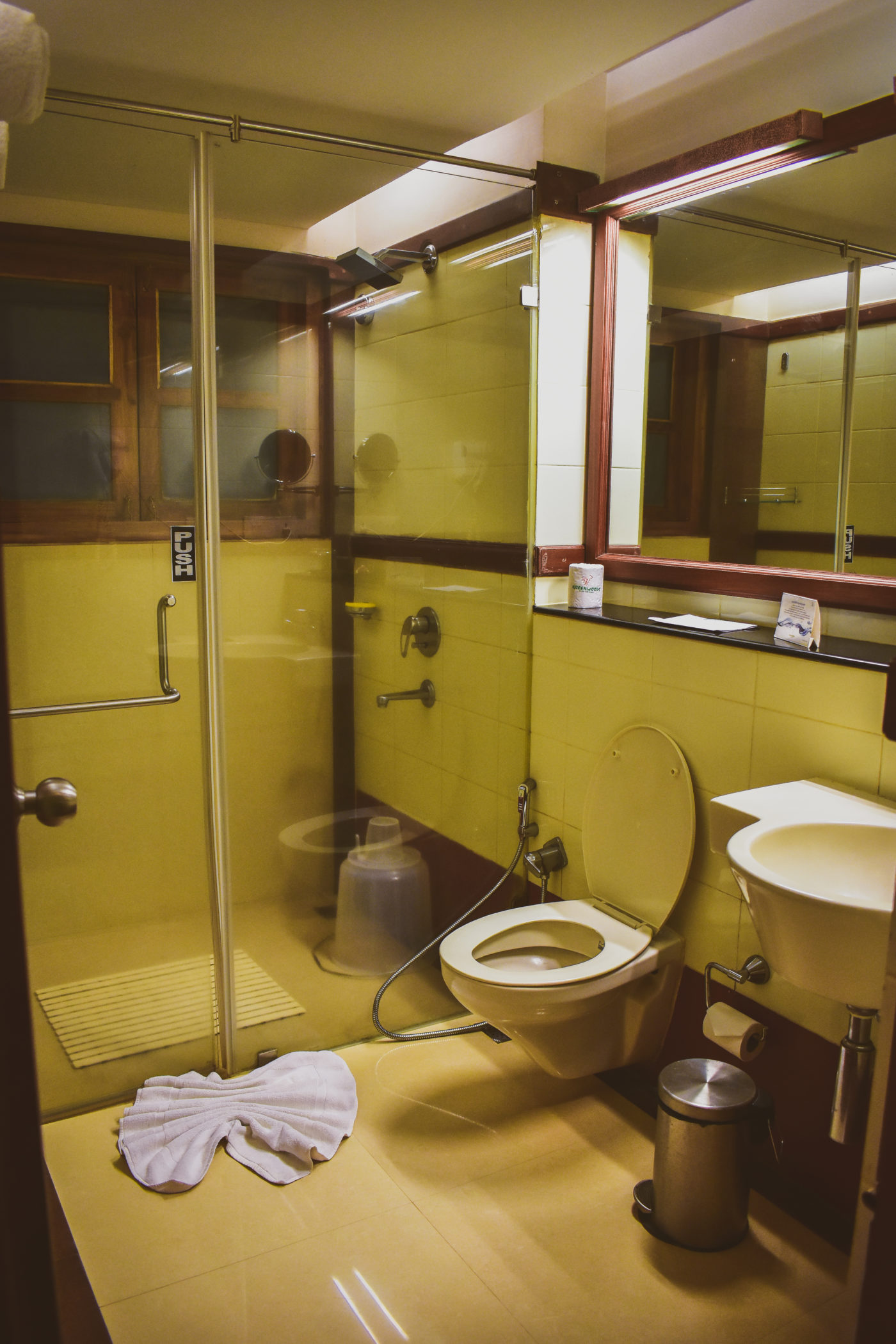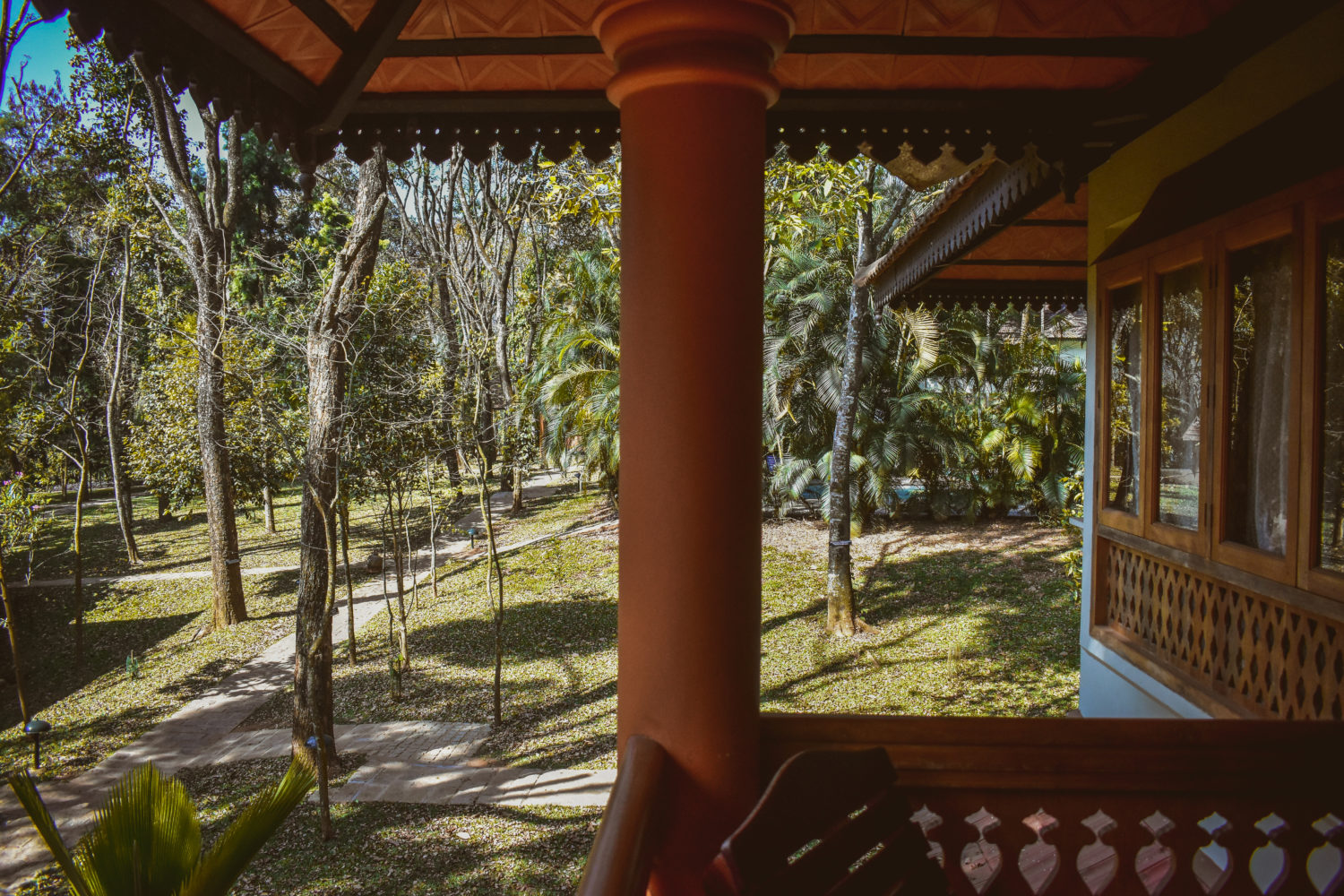 We reached our room, freshened up and after I made myself a cup of coffee I really, really wanted to go right out. We were handed activity booklets and the resort provided various activities throughout the day. The Kathakali performance was just 10 minutes away but Arko really needed some rest after the long journey and he was too scared to stay alone in the room, so I had to stay back. We didn't have anything to do at all, so we just went to dinner, took a walk and went to bed. For dinner they had the buffet as well as the restaurant option and we went with the buffet option. We didn't eat much day as we were both exhausted. And went for a little night walk around the property. It was a little late and everybody was either having dinner, or was indoors by then, we took a walk around the hauntingly calm woods, away from the buildings. We sat around the campfire and I could only imagine how merry it would be, to be there with family and friends at a winter night singing merry (or spooky) songs roasting marshmallows. Speaking of winter night, it was a bit chilly in Thekkady unlike Alleppey or Kottayam. I knew Munnar would be chilly, but I figured we already entered the chilly hill area when we came to Thekkady.
The following morning we woke up fresh, showered and headed for the buffet breakfast. I went for a mix of South Indian and continental breakfast, a colourful plate of Cinnamon roll, Potato Wedges, Idly, Vada, Sambar, Chutneys and freshly sliced watermelon, while Arko went for Sandwiches, baked beans, boiled egg and watermelon.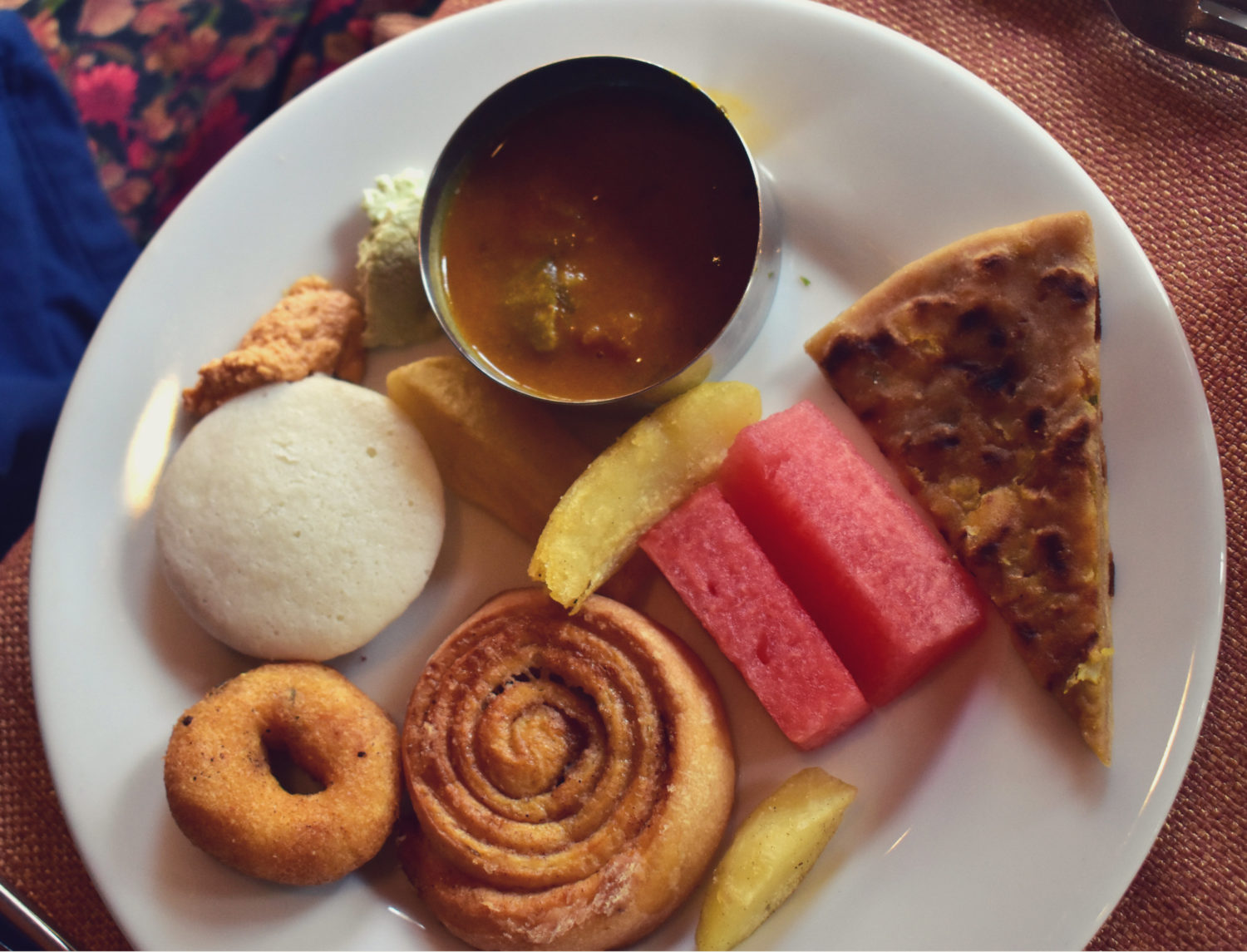 After breakfast we went out for a property tour. Some people prefer hills over beaches, some beaches of hills. I on the other hand prefer woods. We walked among a collection of exotic trees from around the world, and we learned a lot. I grew up in a small-town at a home with a huge front-yard and a backyard, and we had a wonderful garden. However, I have to admit that I have never paid attention to detail. For example we had a rare exotic South African tree for a long time at our garden but I never bothered to know the species and had no idea that it's exotic, until I learnt about over 30 types of exotic trees at the Greenwood Resort's property. It was an eye opening day for me.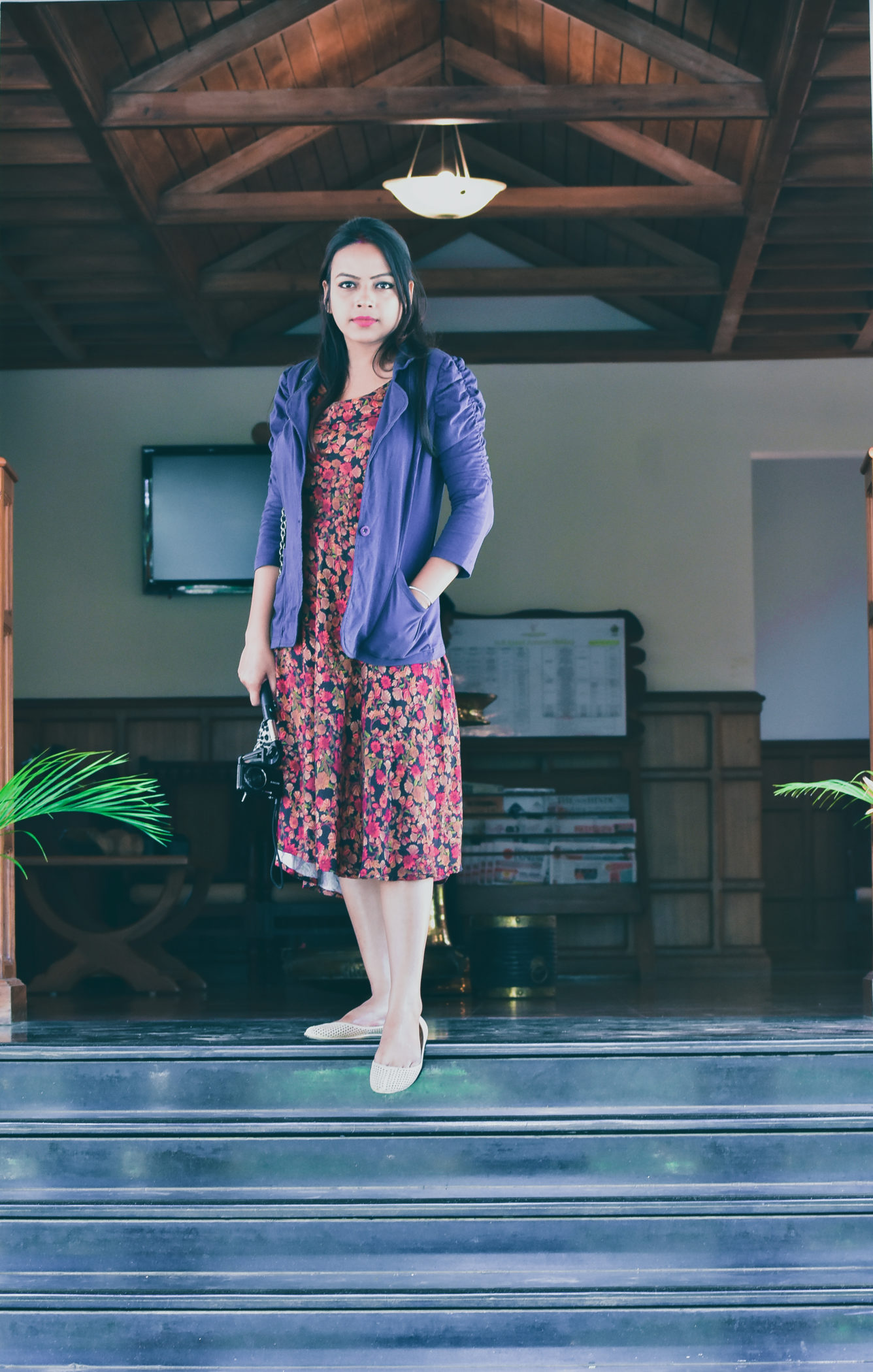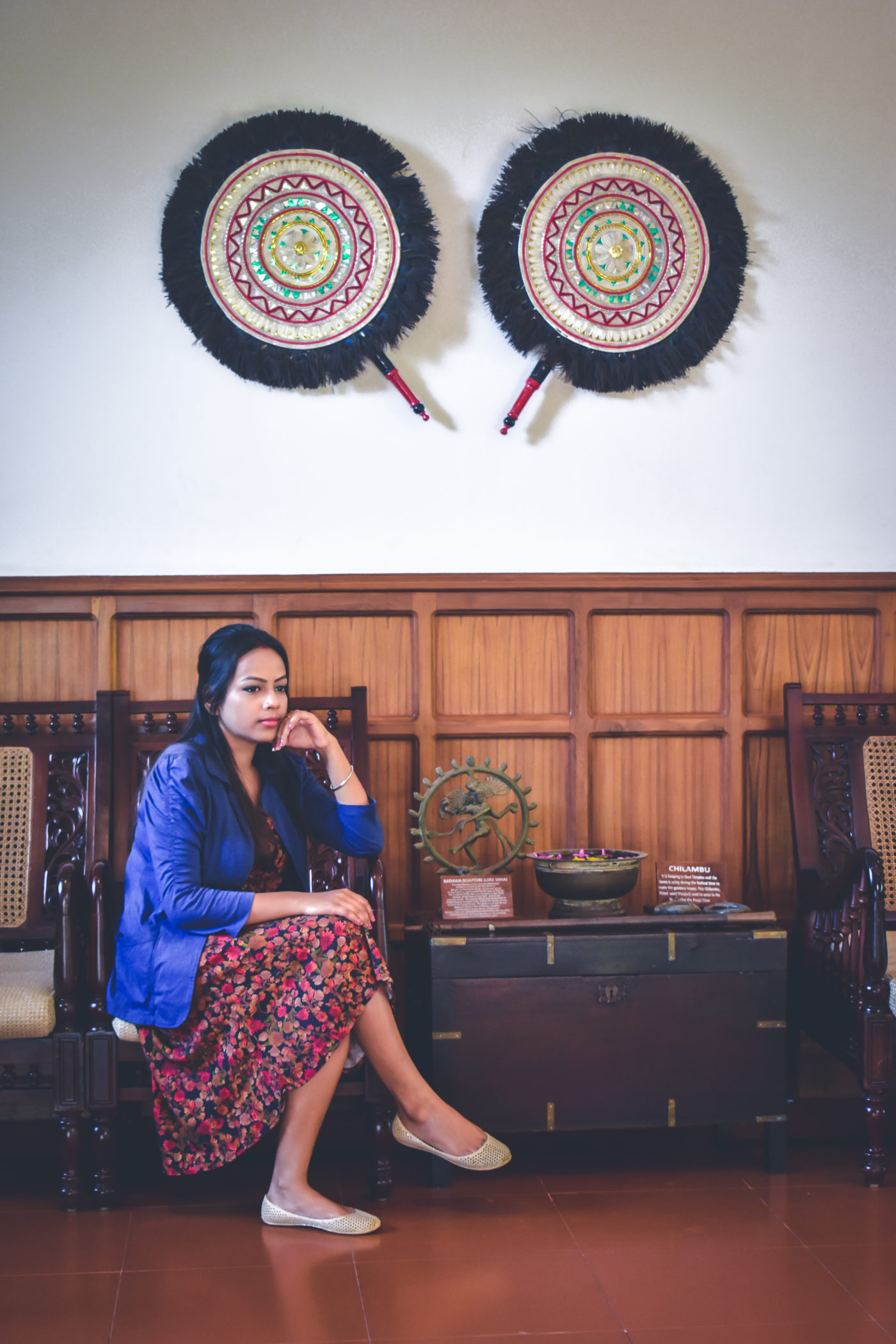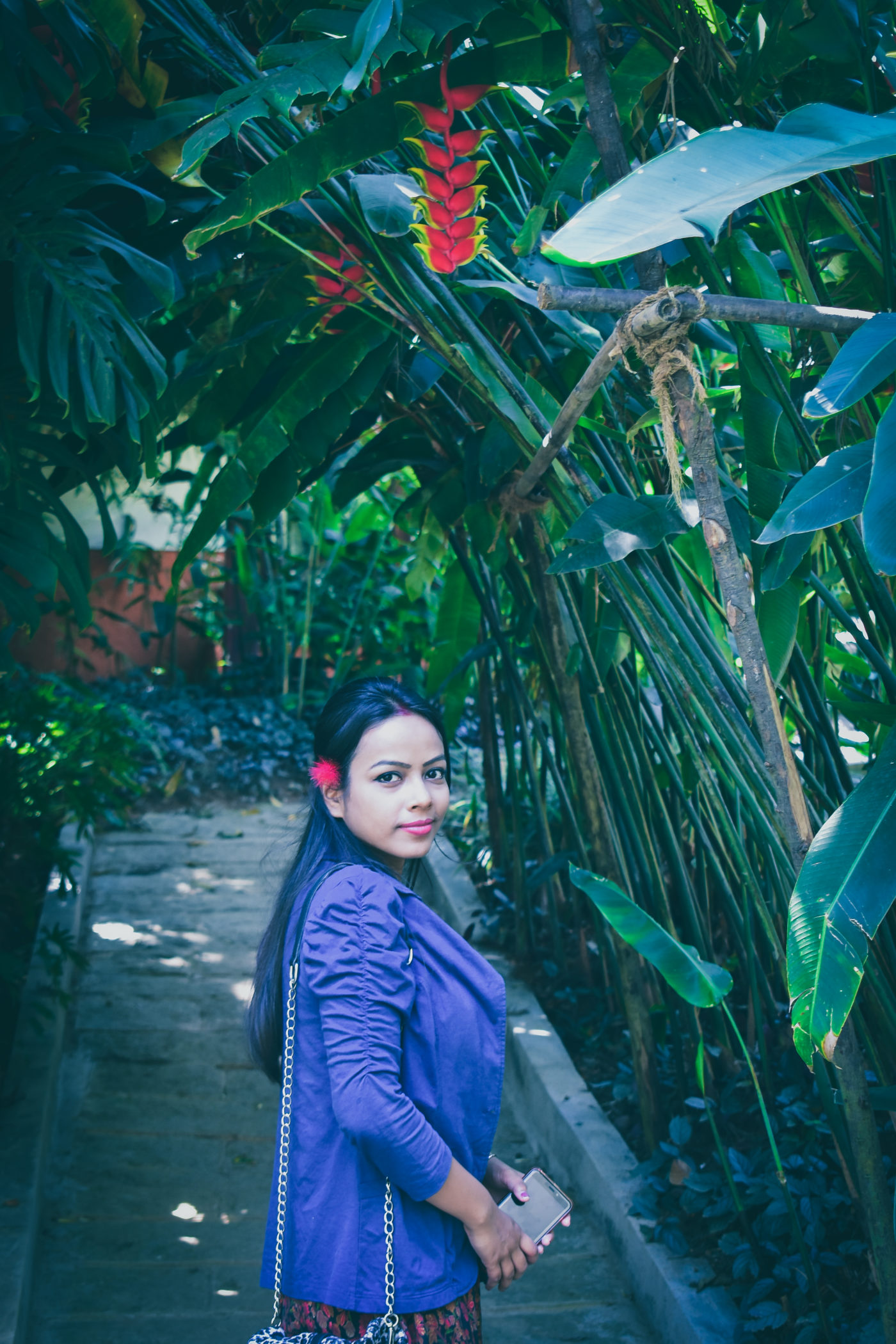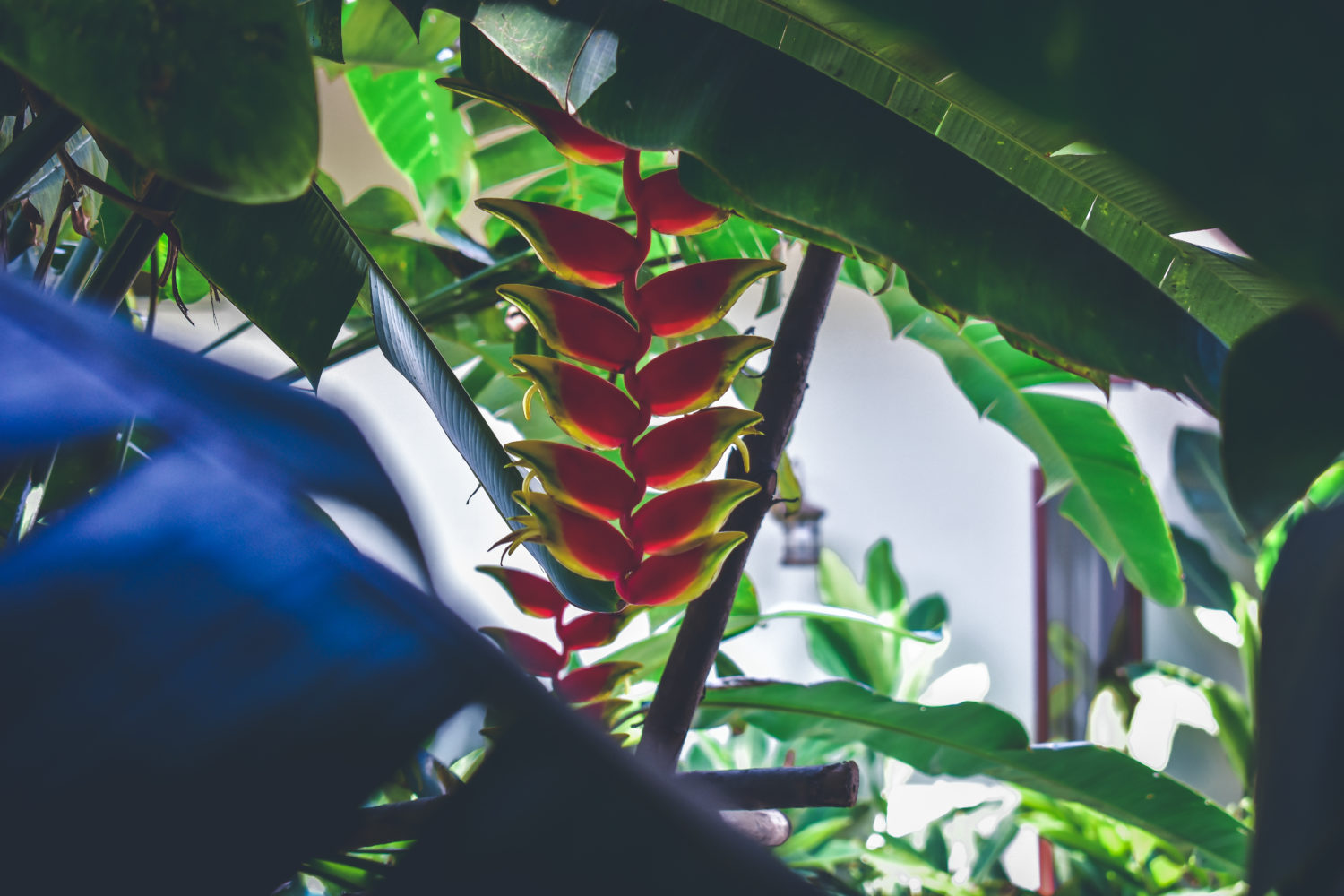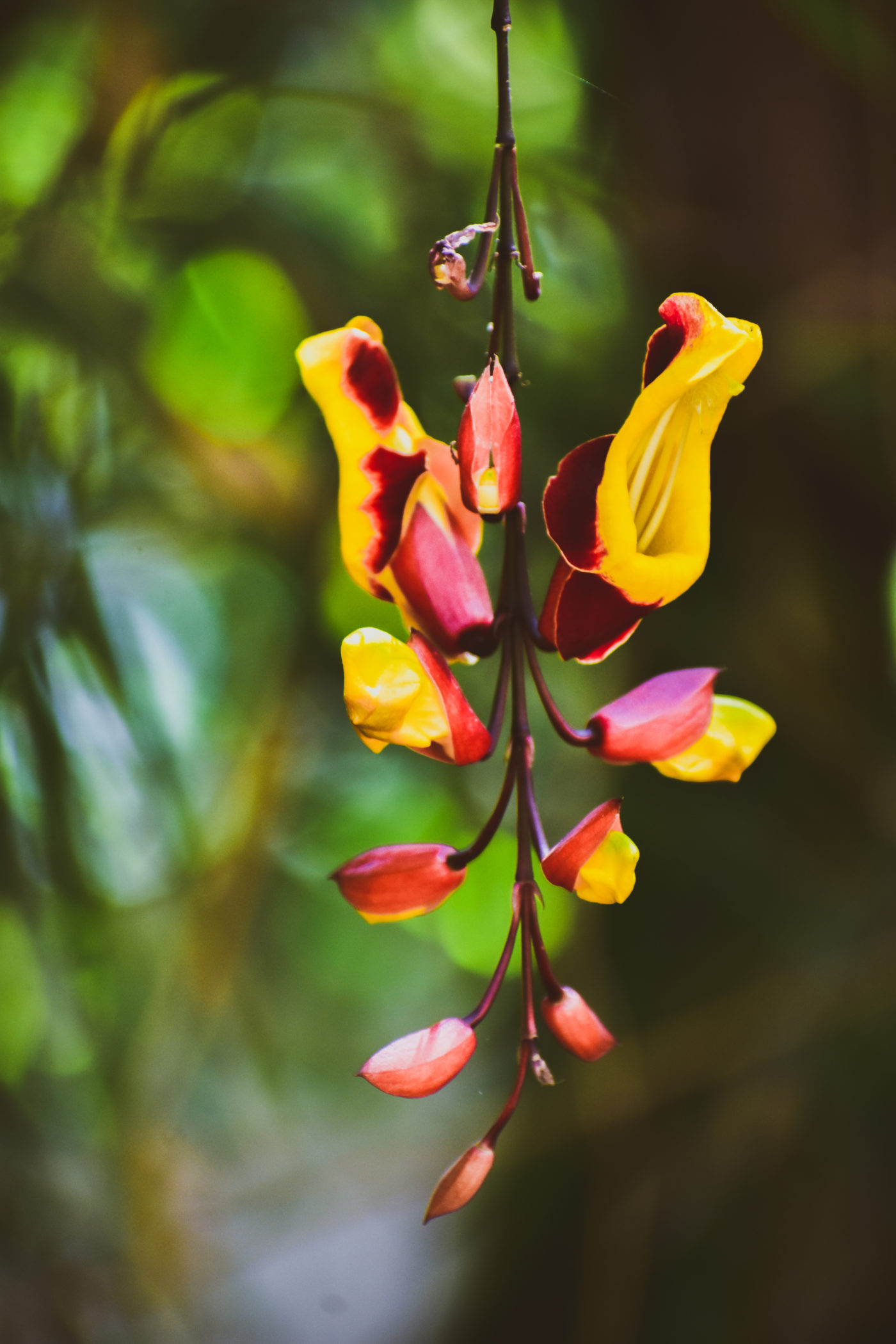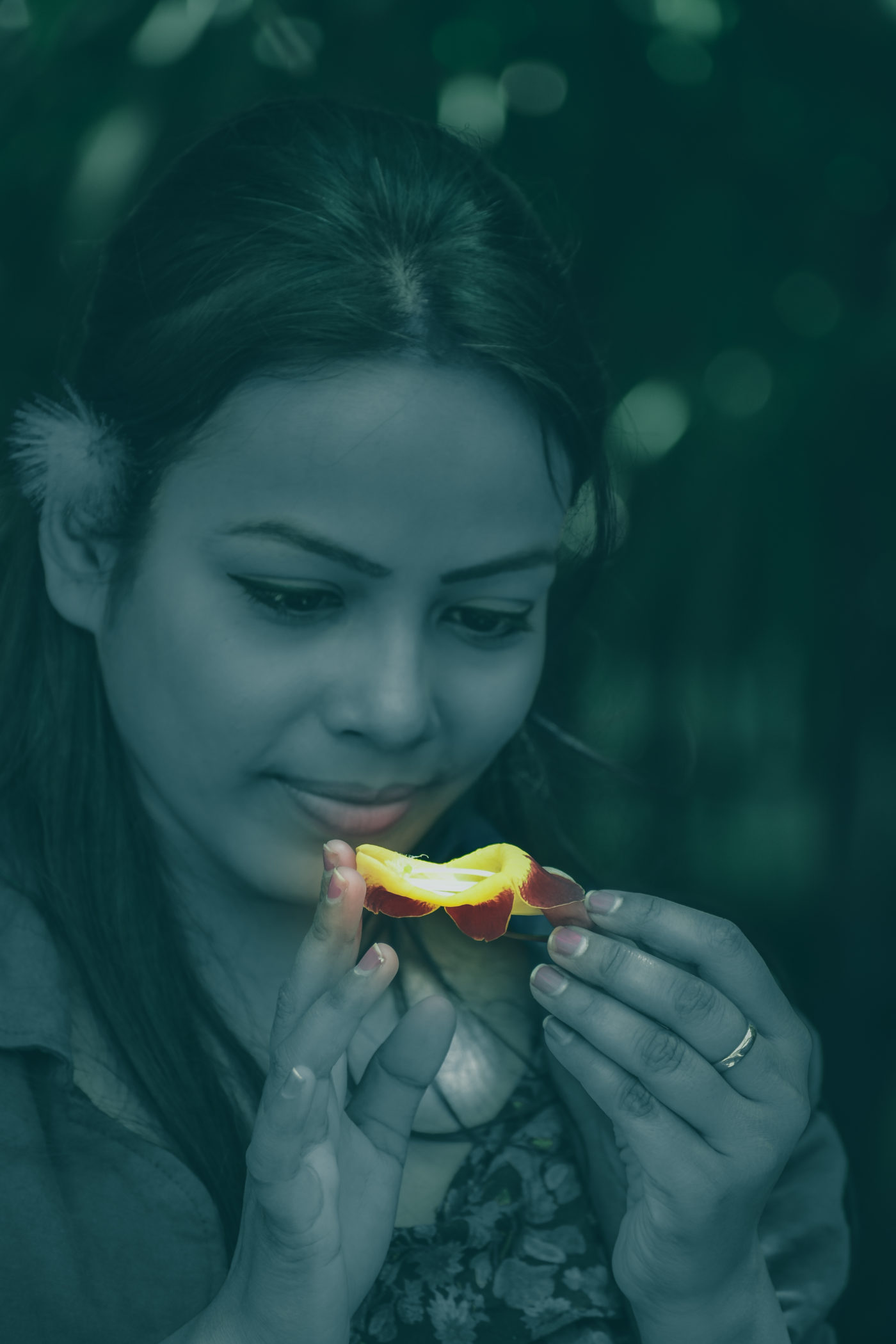 \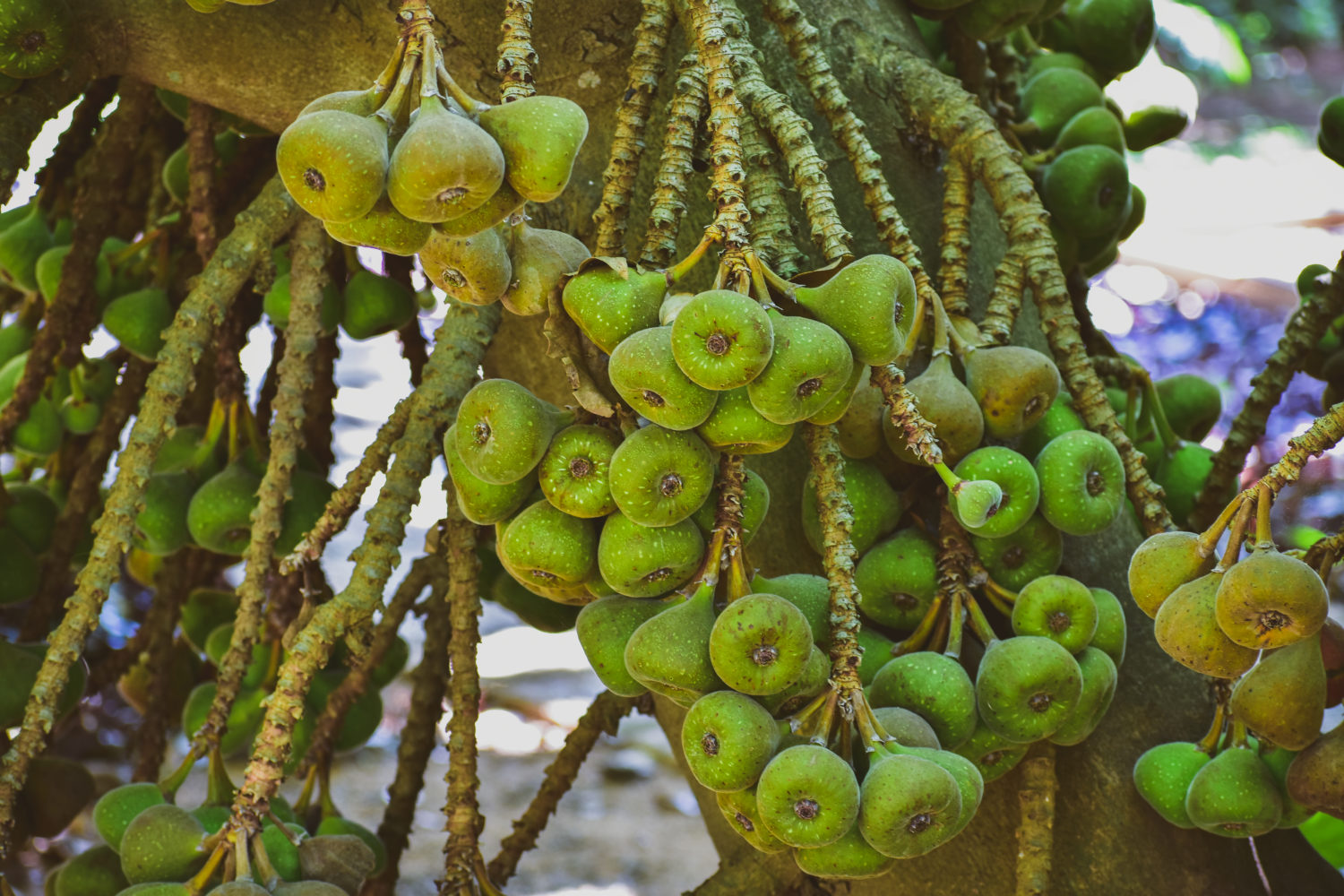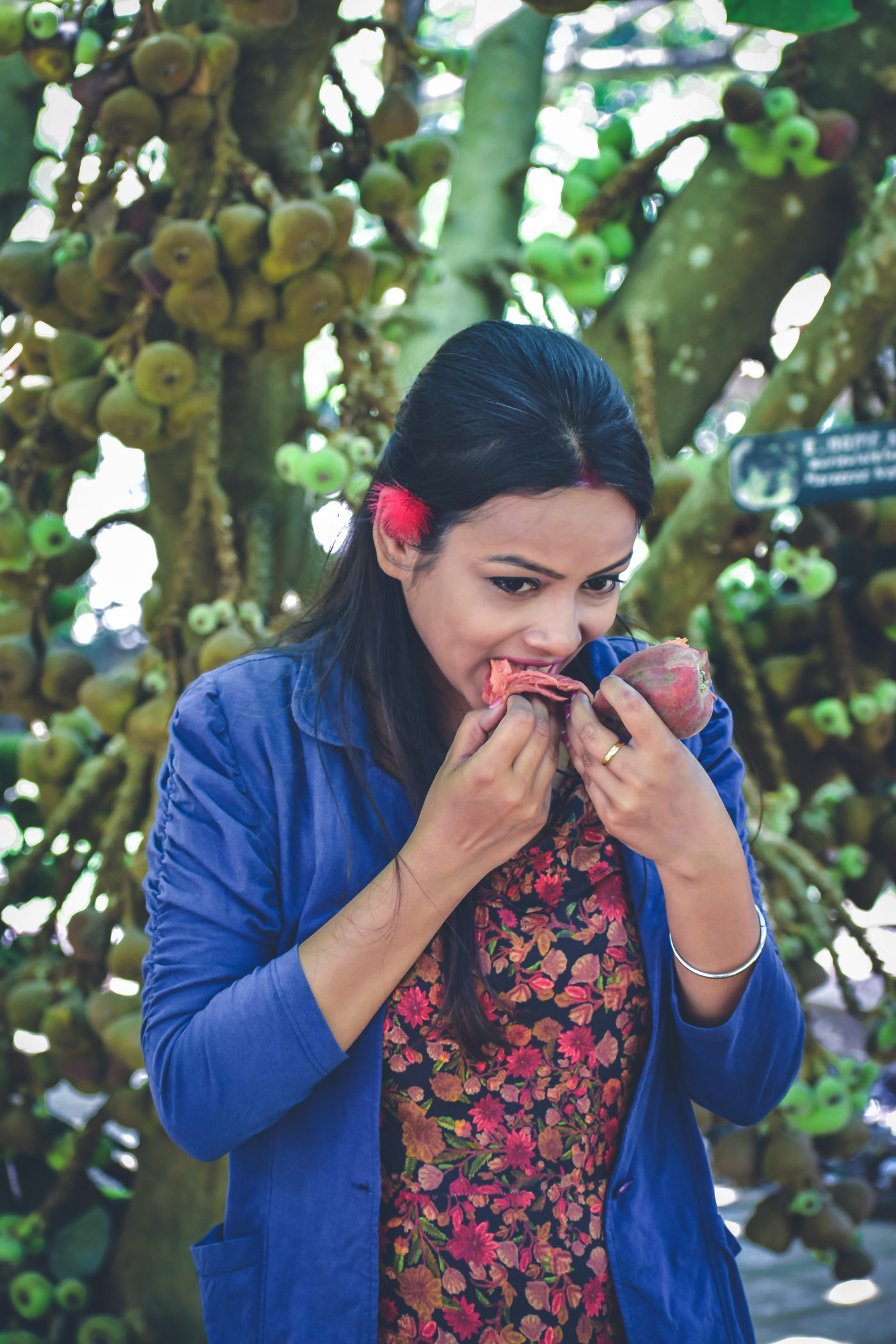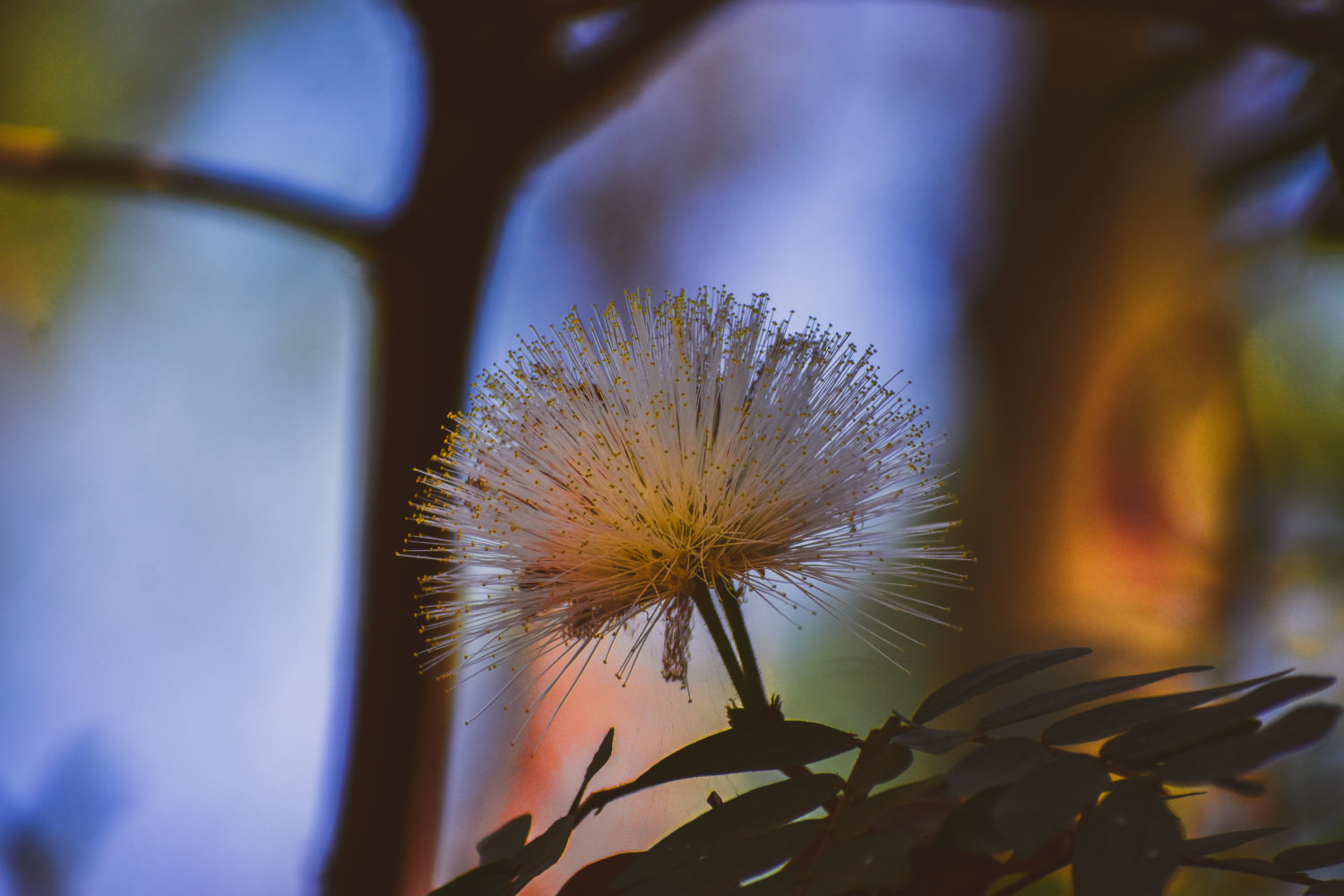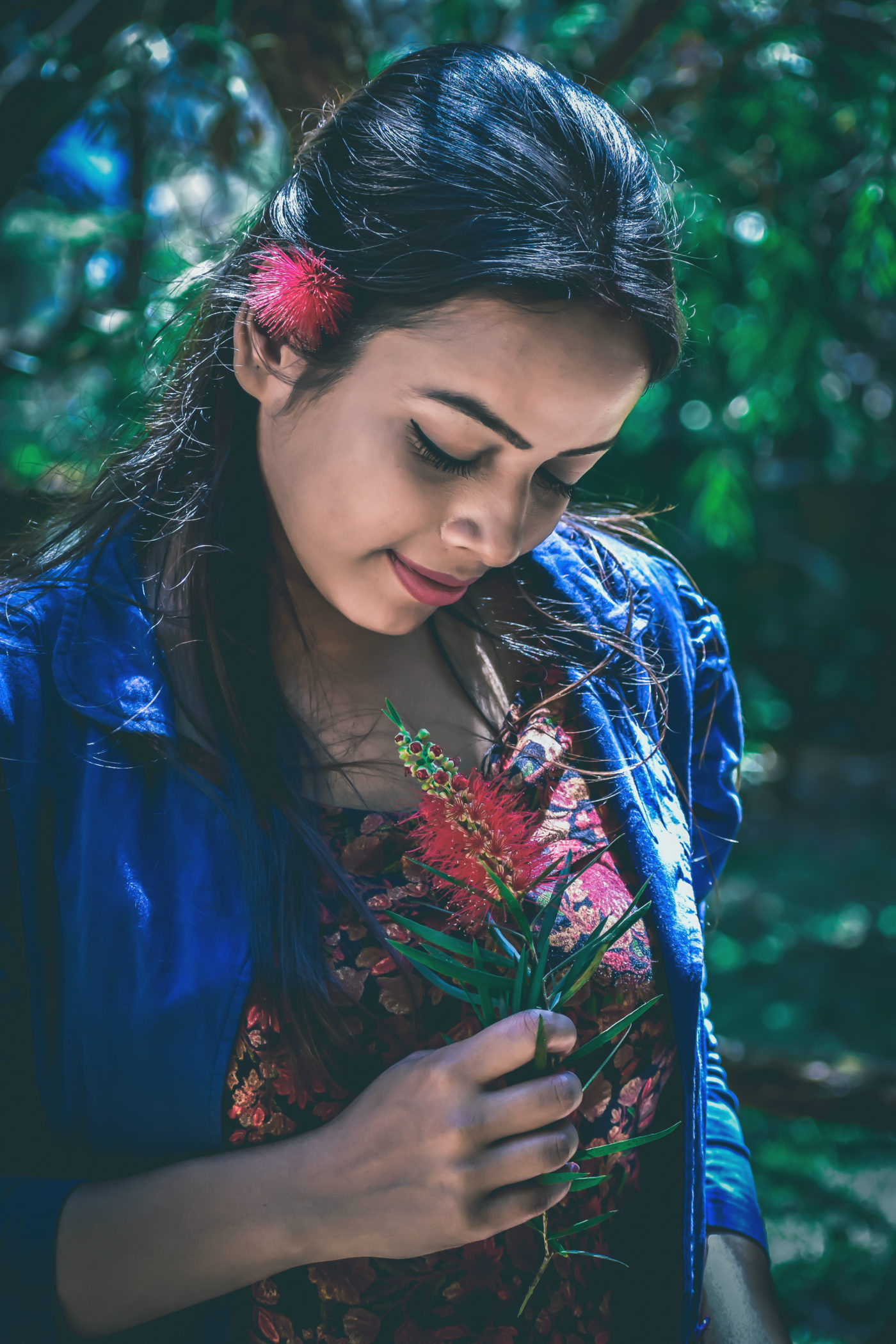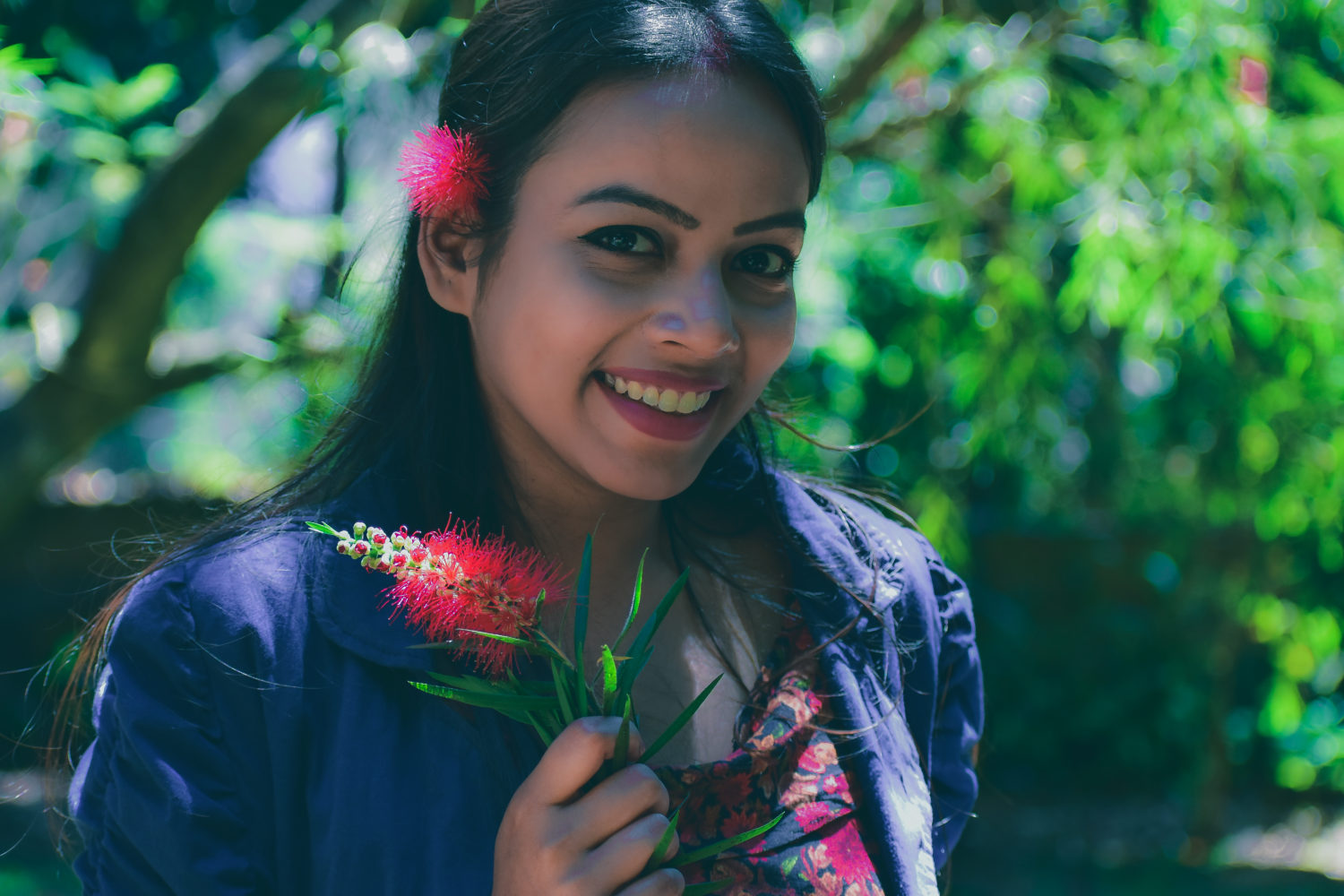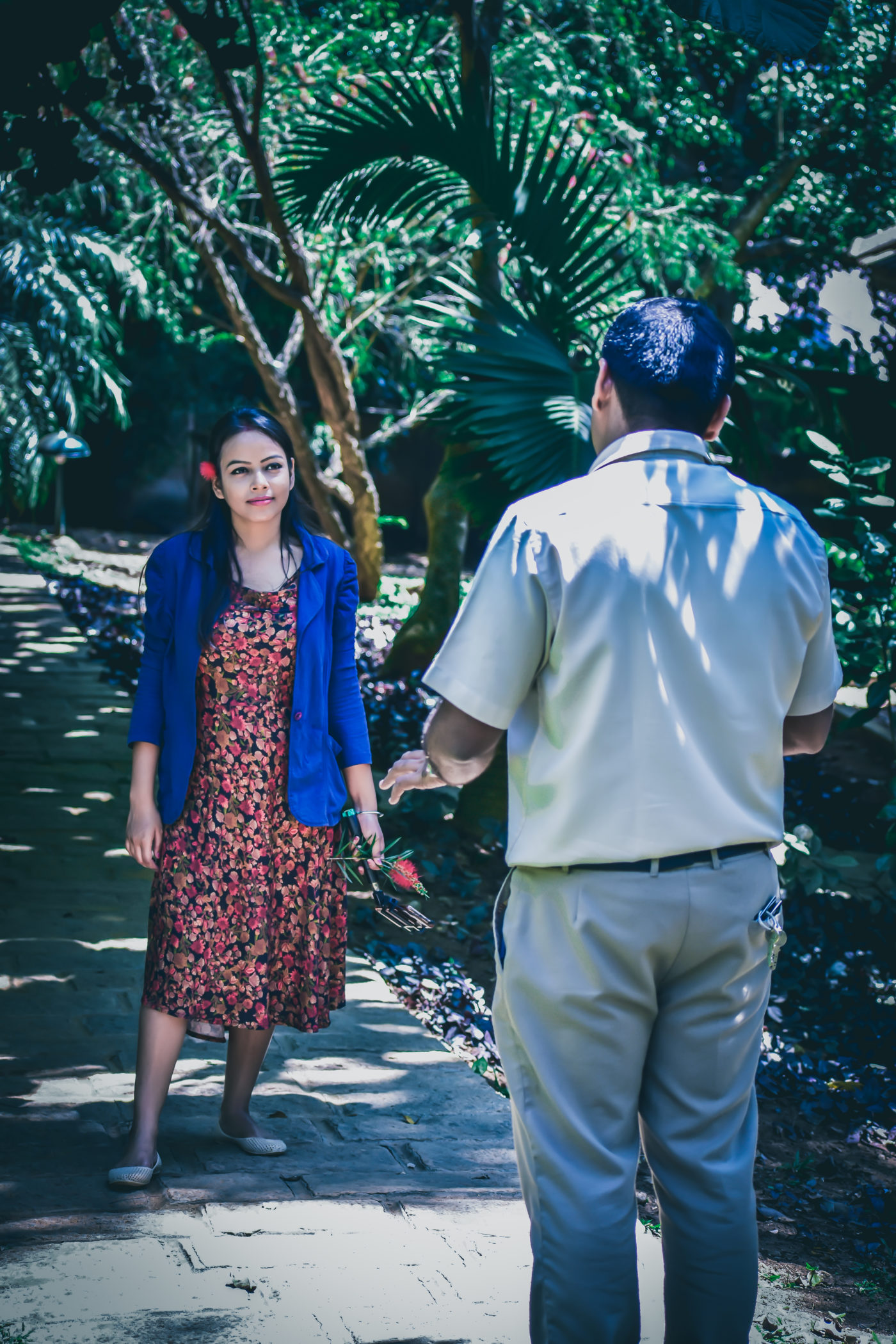 We took a tour of the other accommodations at the property, the Amarabathy that comes with an enclosed praying area, elegant and perfect for family,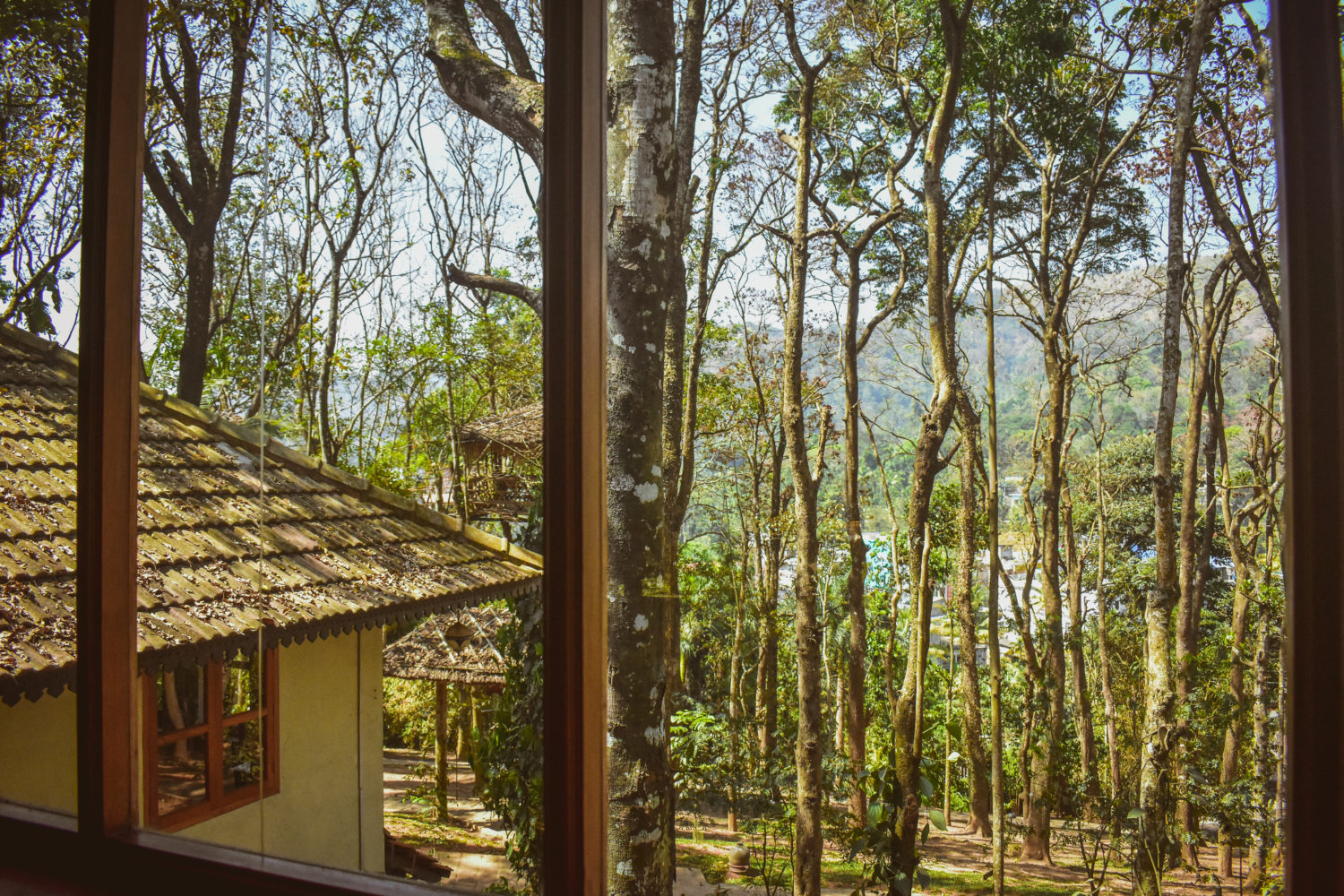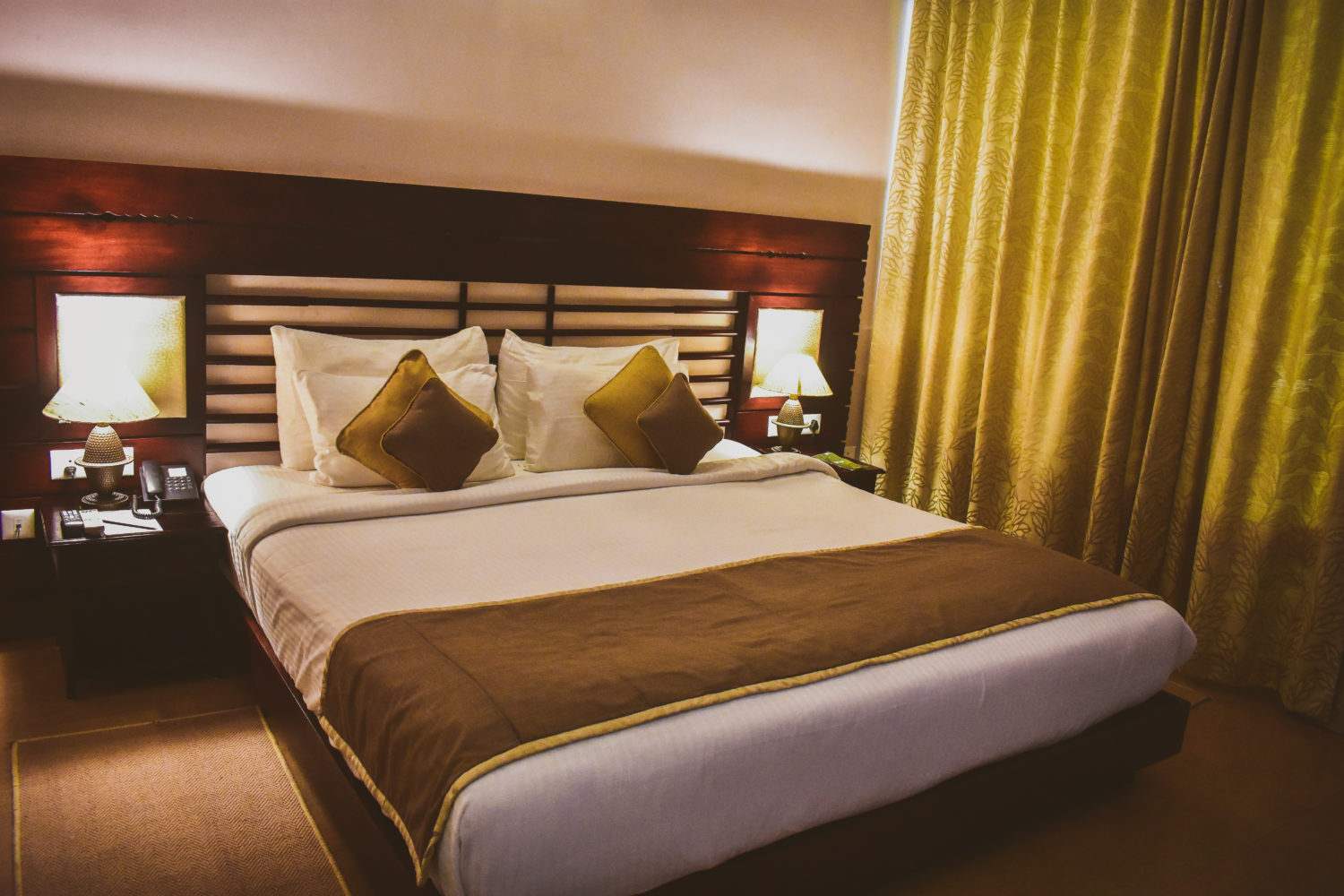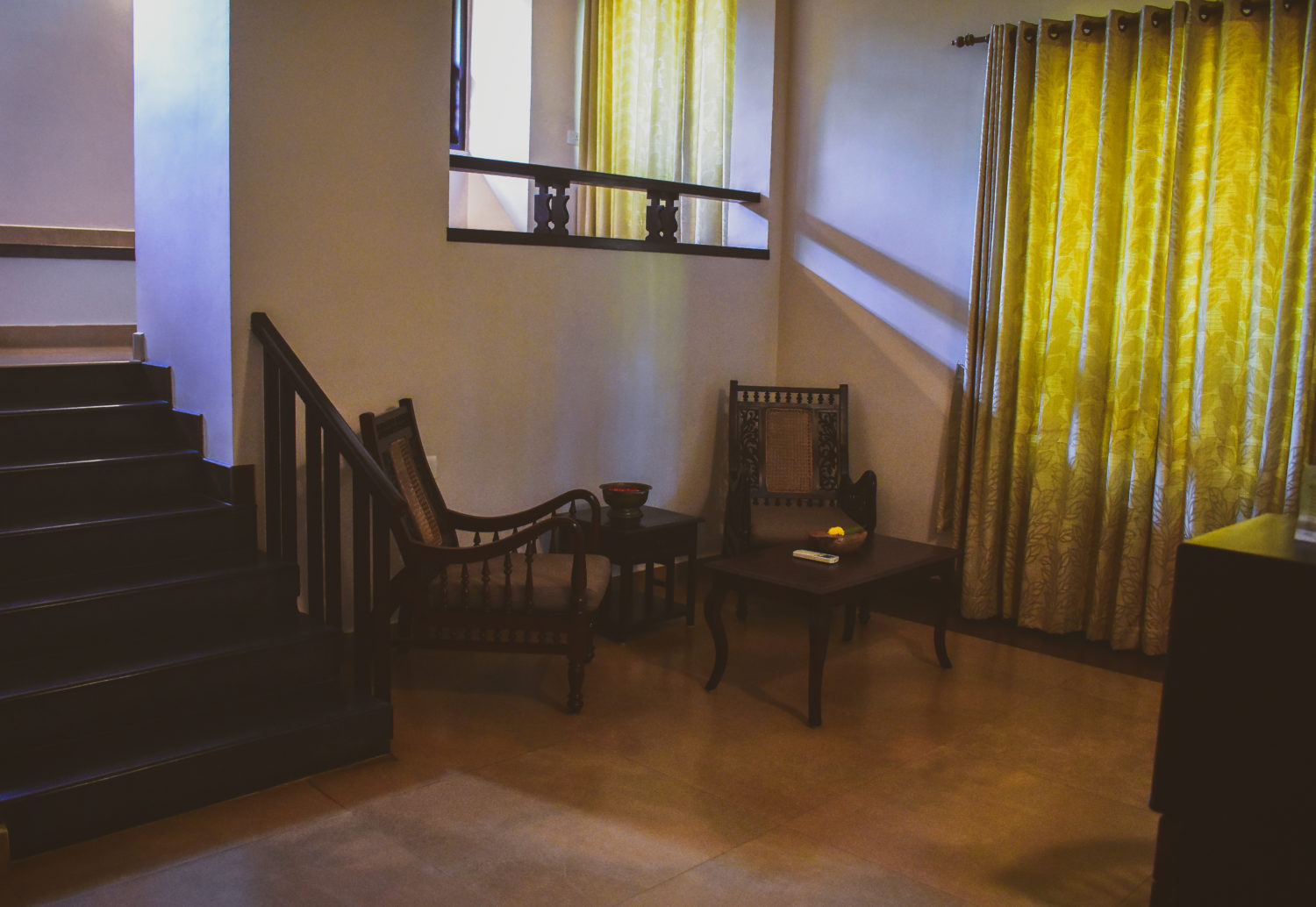 the Indraprastha (Presidential pool suite): furnished with antiques and comes complete with a pool and a Jacuzzi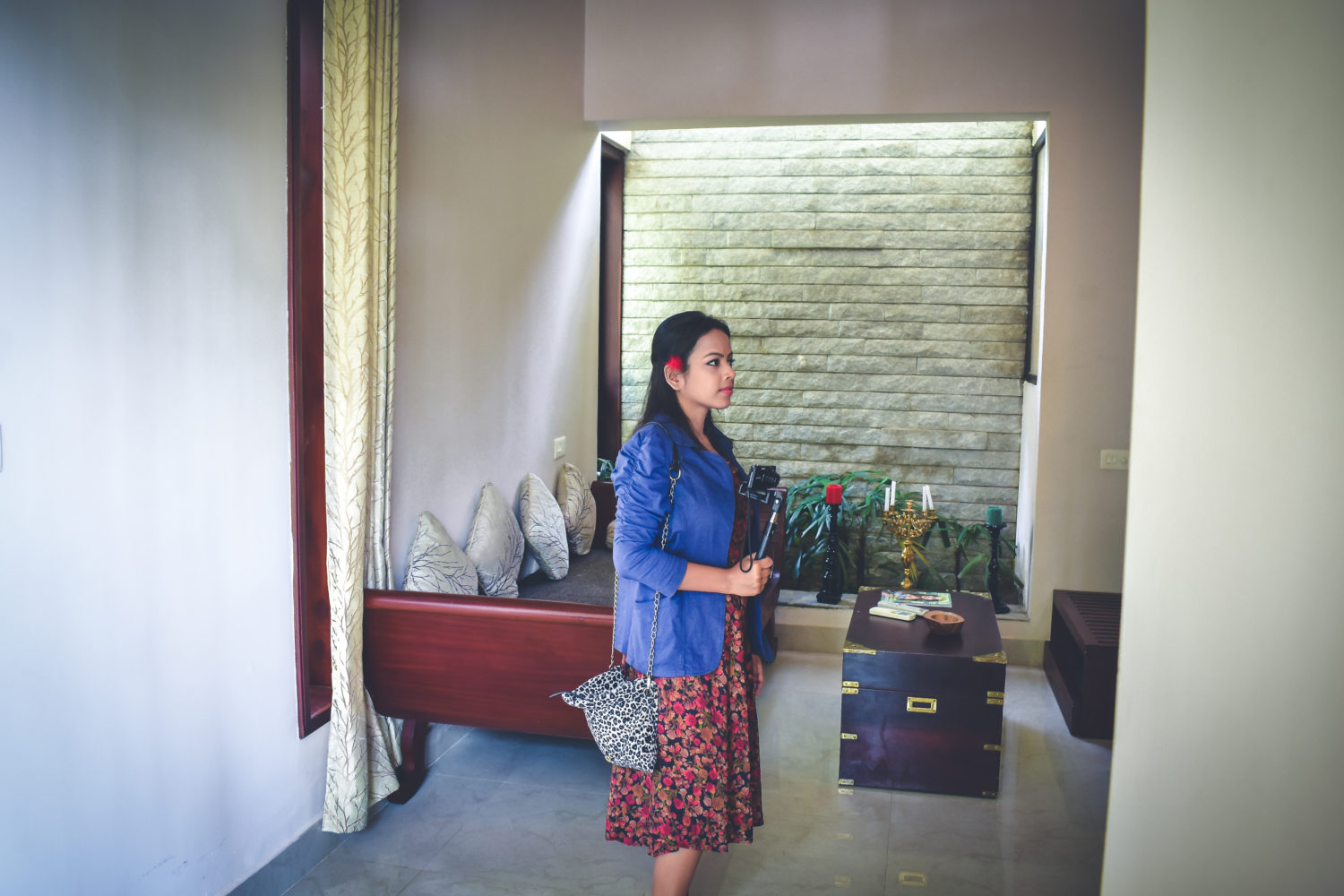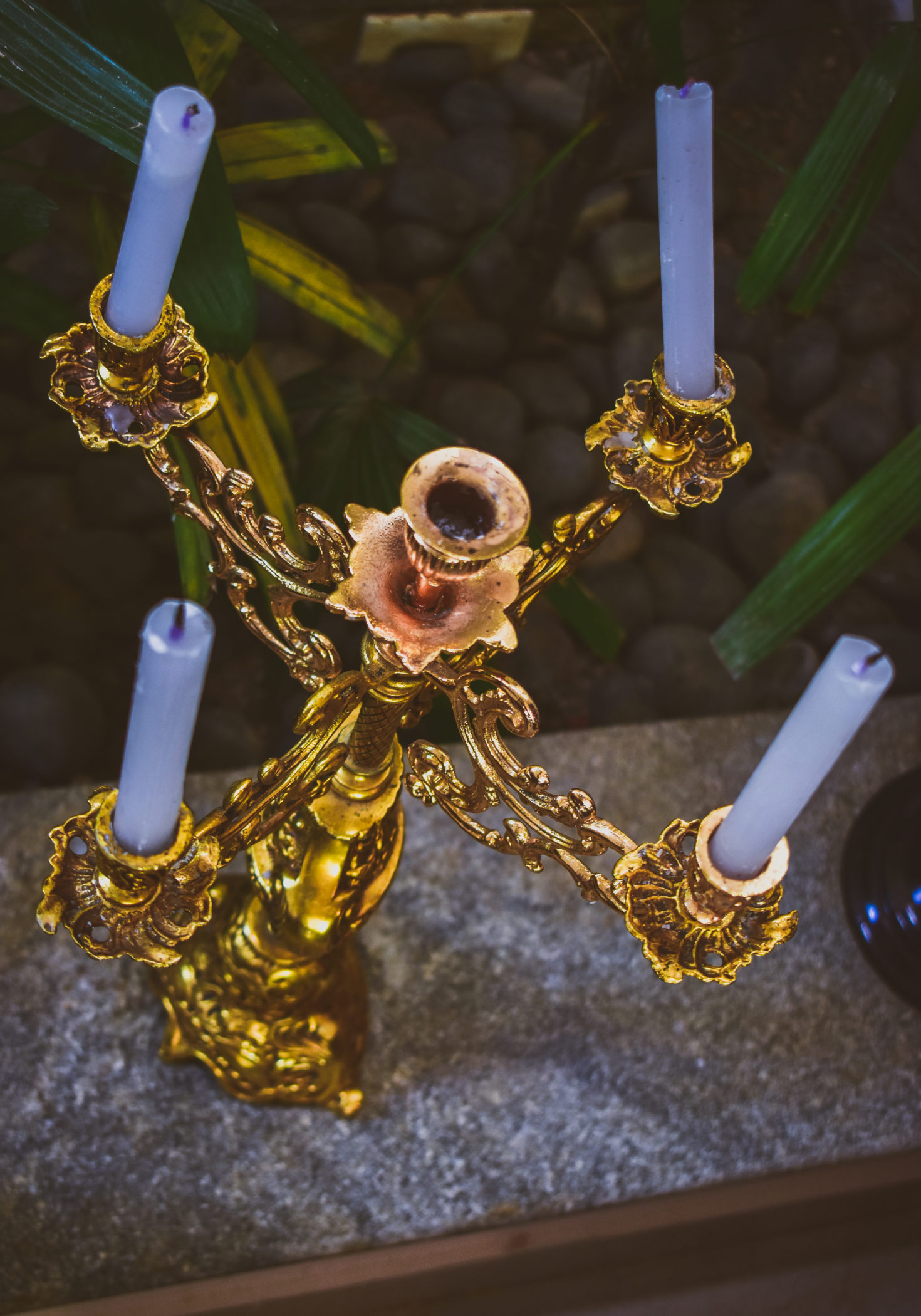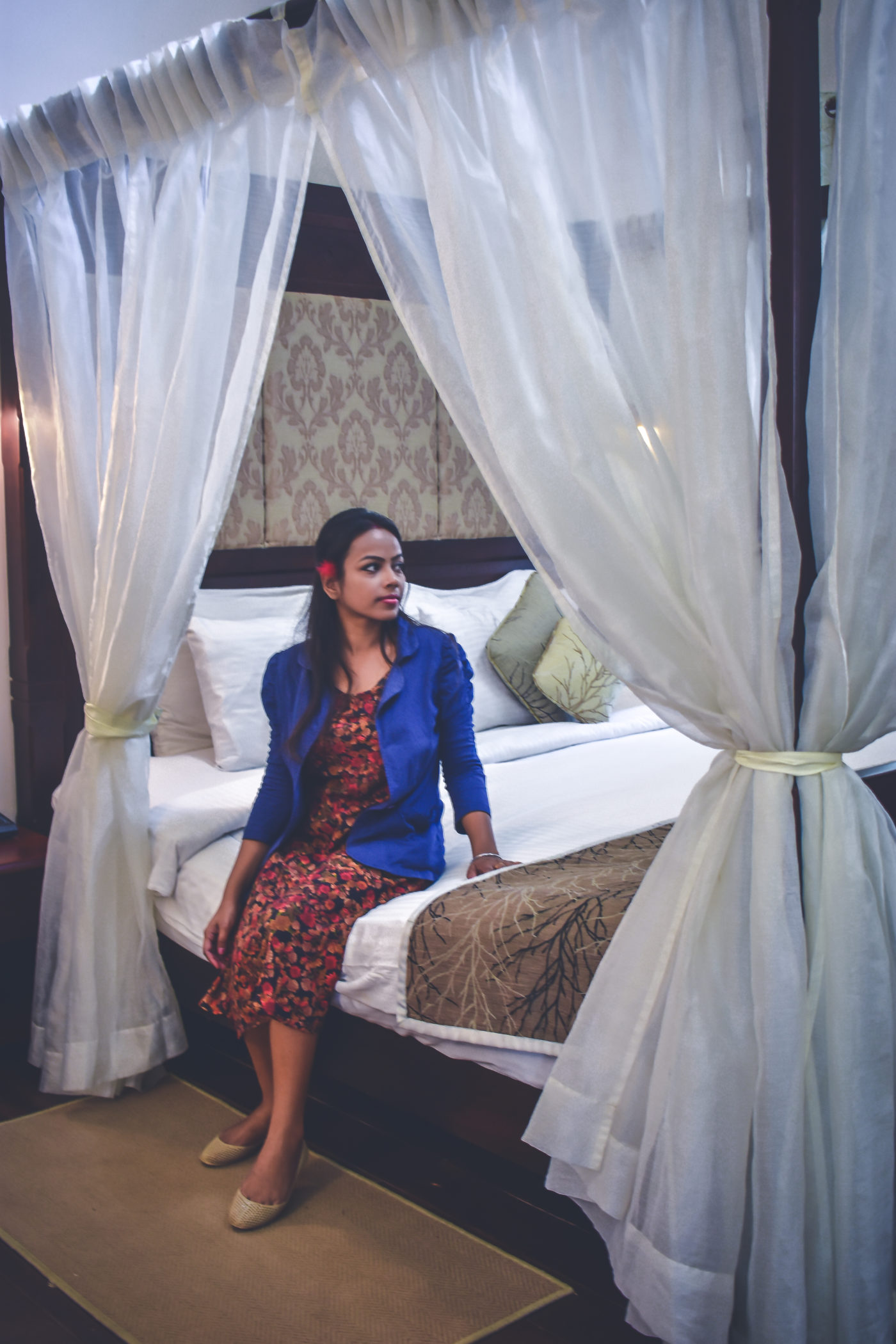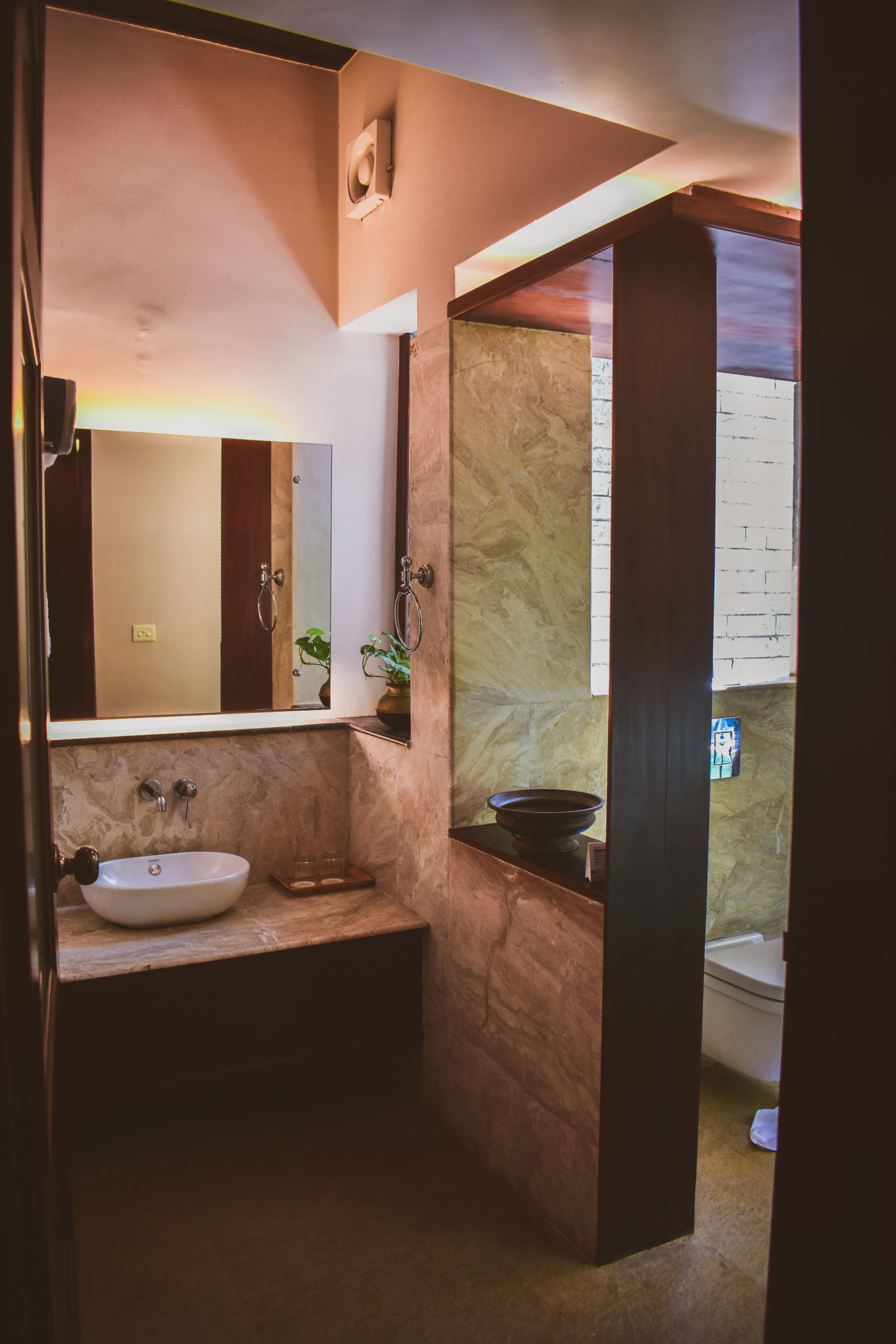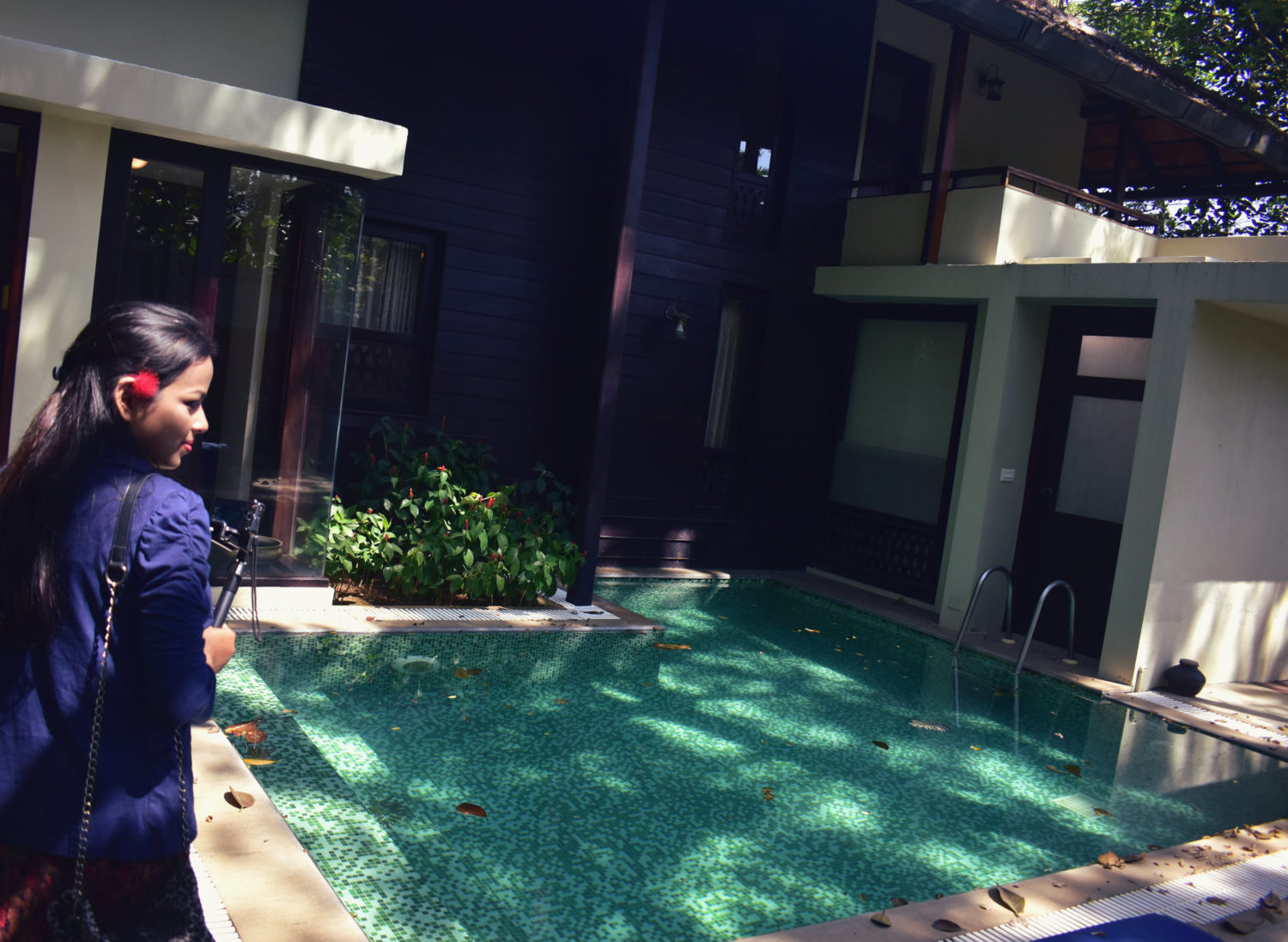 and the Superior Category, Kanana.
After meeting a couple of Turkeys that poses for pictures better than I do, some rabbits, a shy cow and a women who can talk to the animals she raises, we went to the much awaited Ambala- the tree house tea house. And with a nice cup of tea on top of the treehouse, our property tour ended for the day. The resort follows a low-waste; sustainable lifestyle and they have a tree plantation program, encouraging guests to plant a tree on the property. And we were supposed to plant a tree the following morning but we missed it.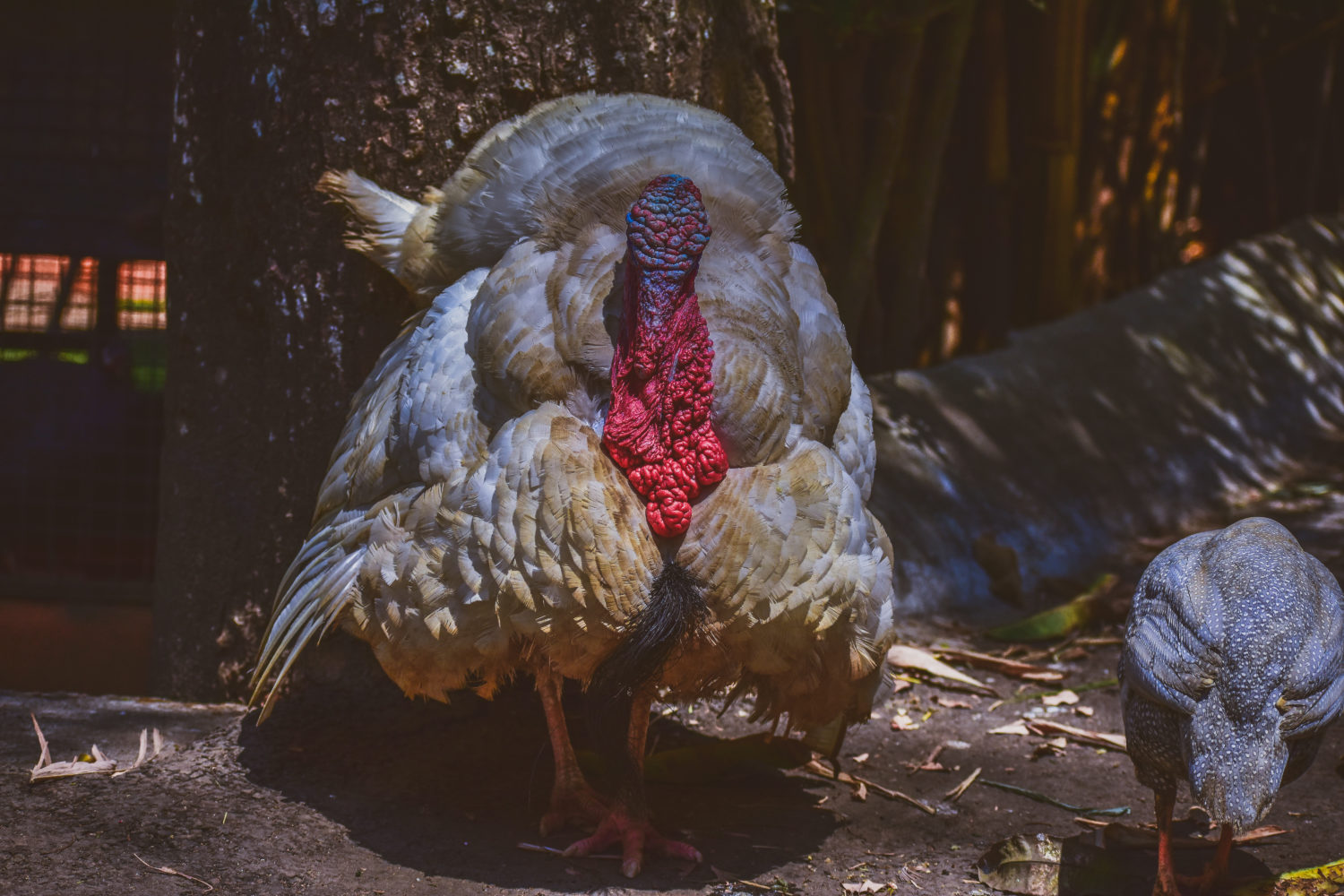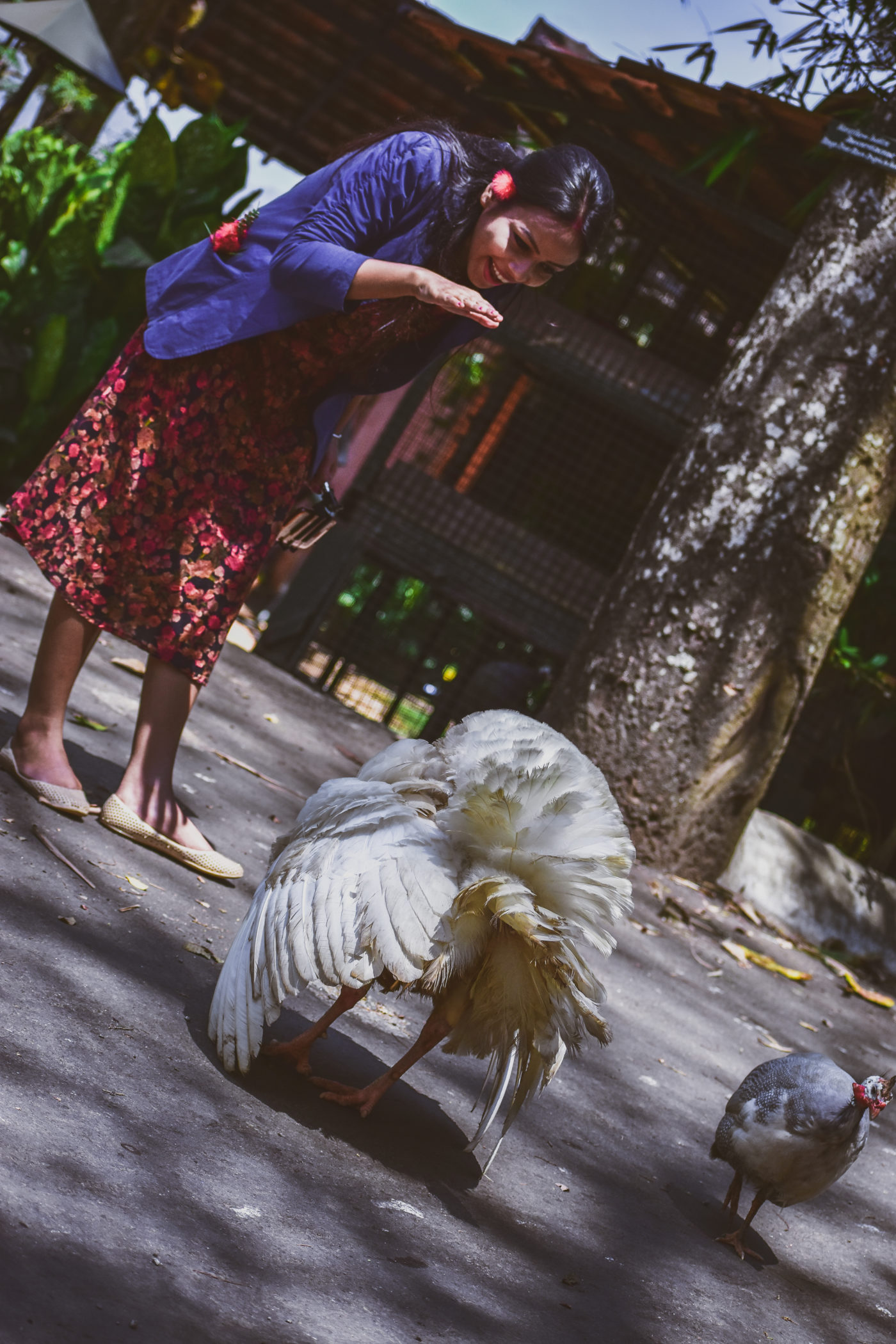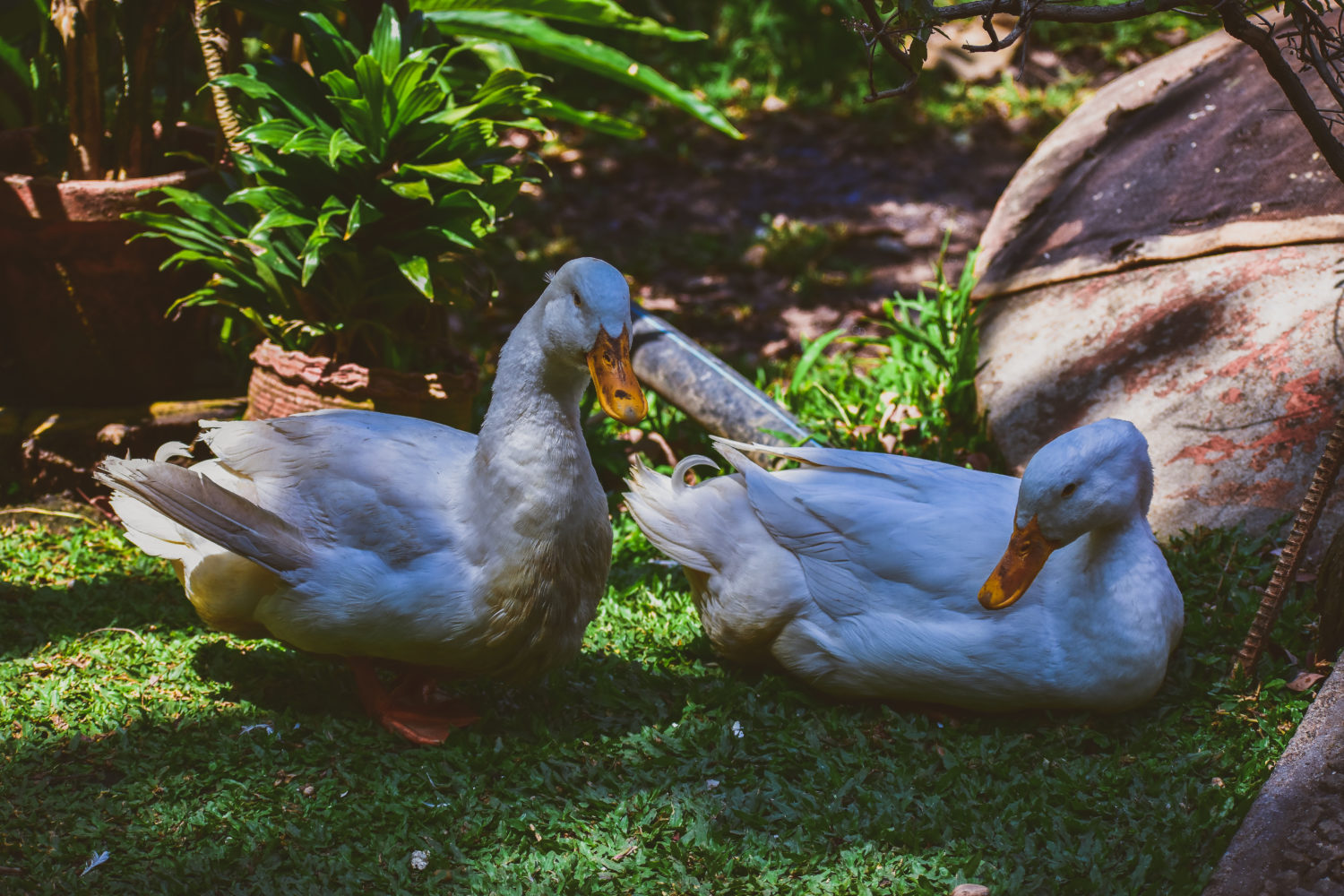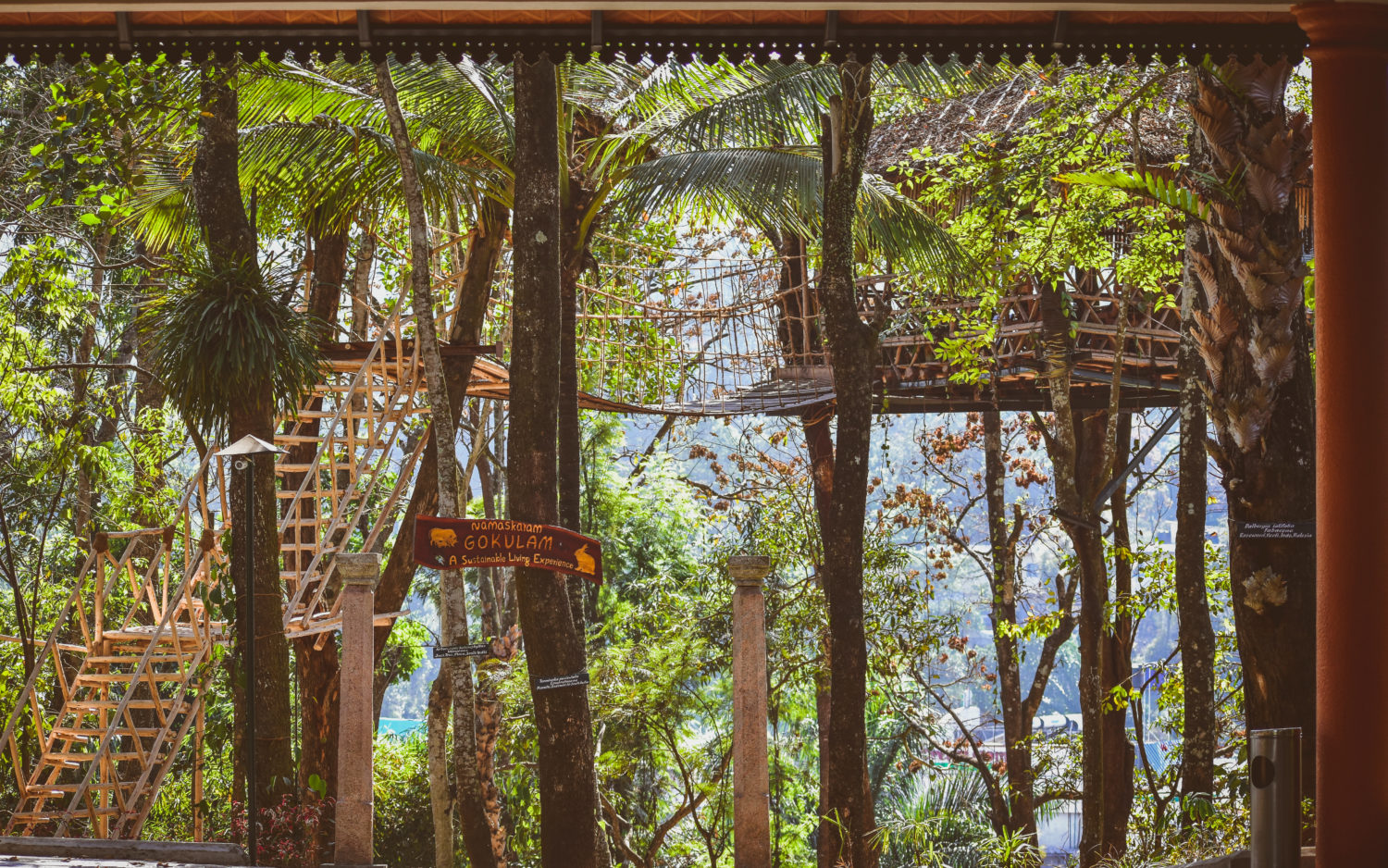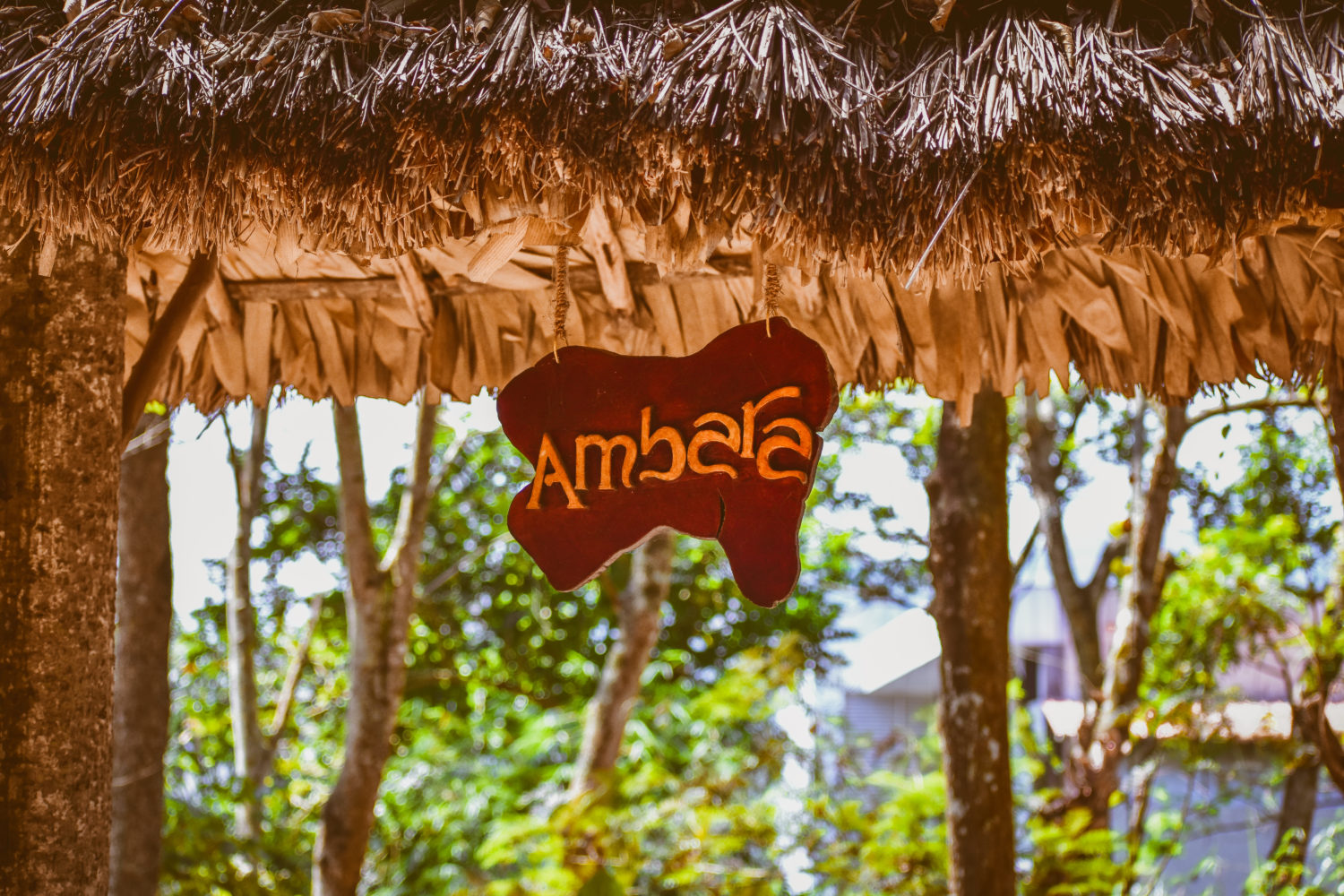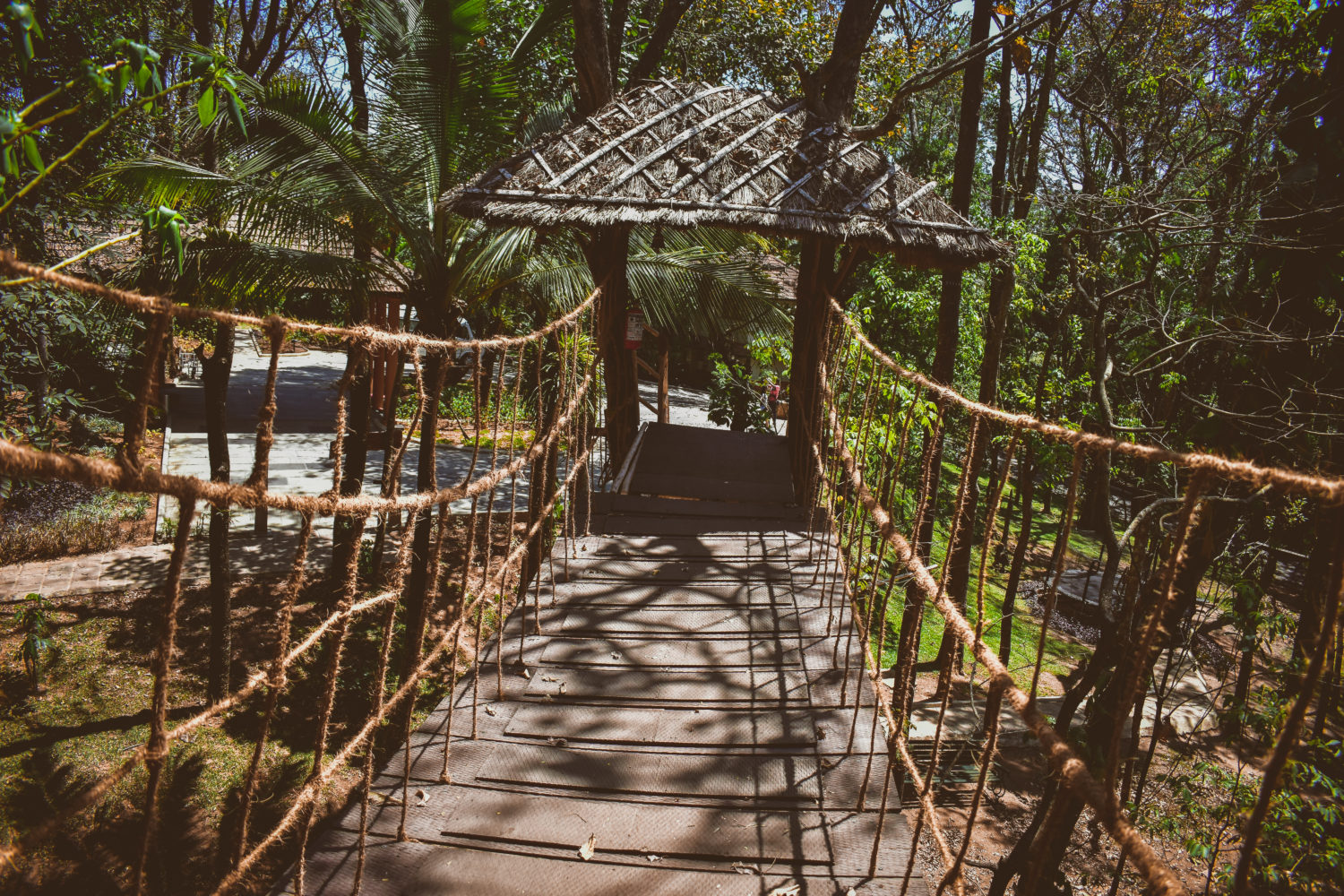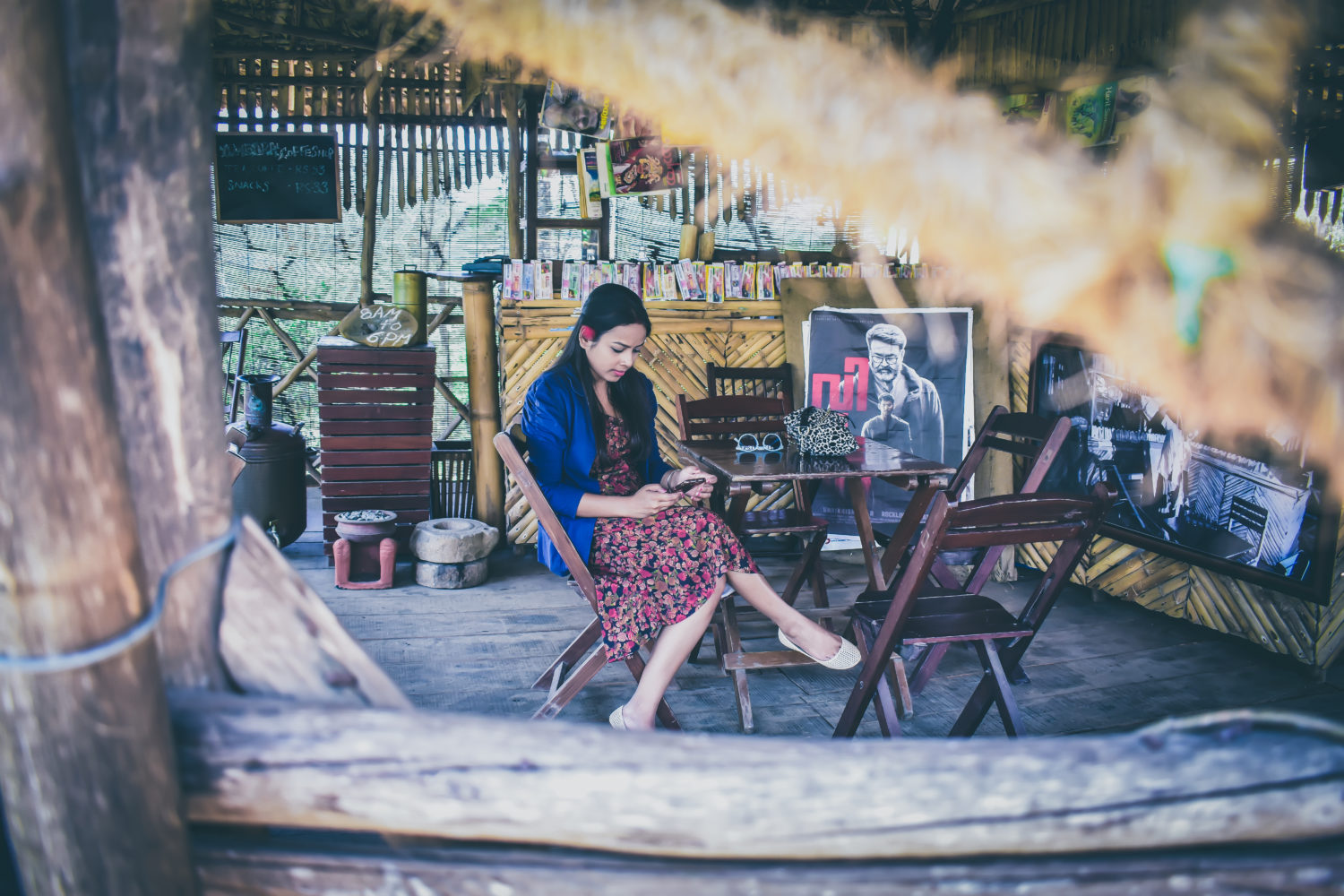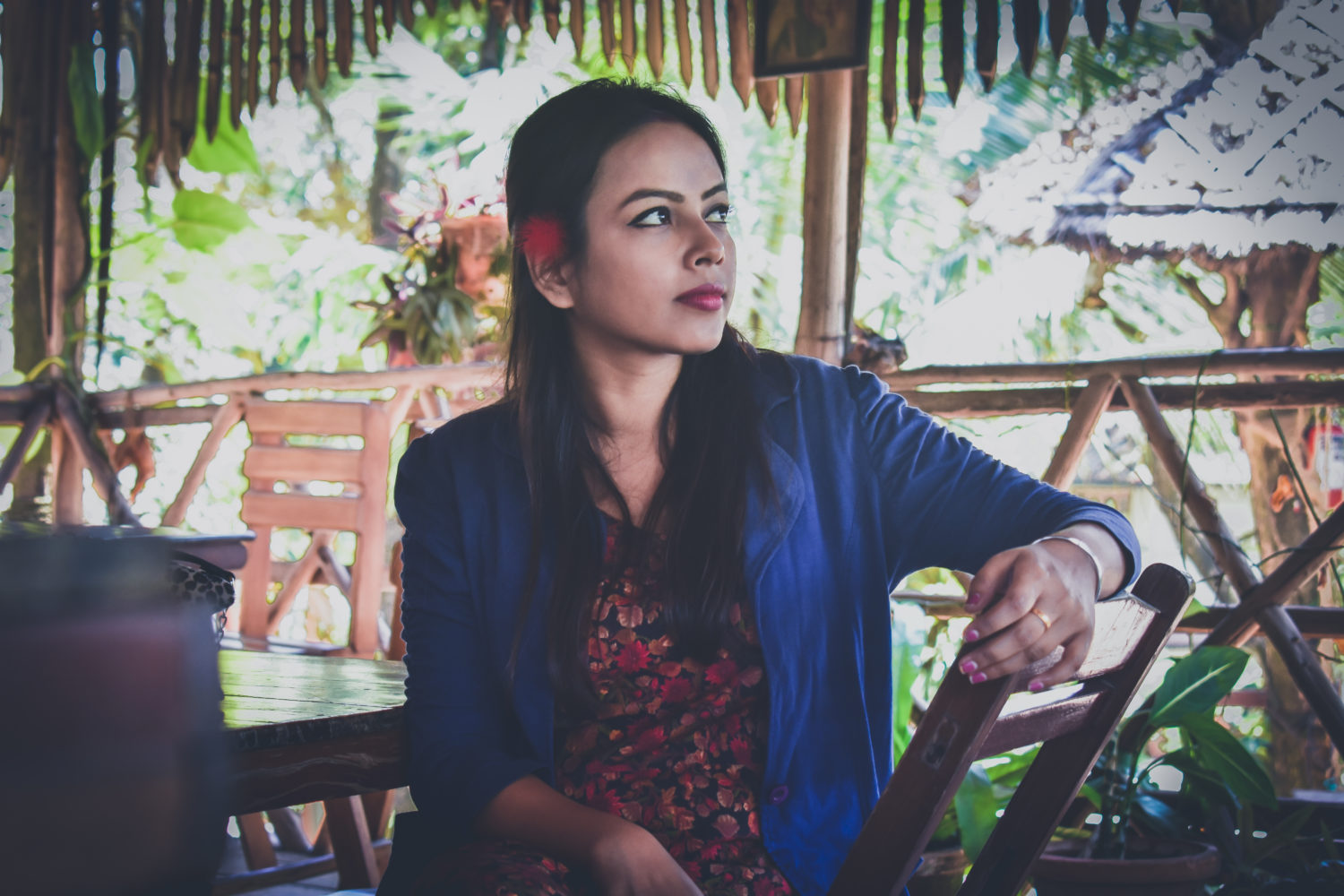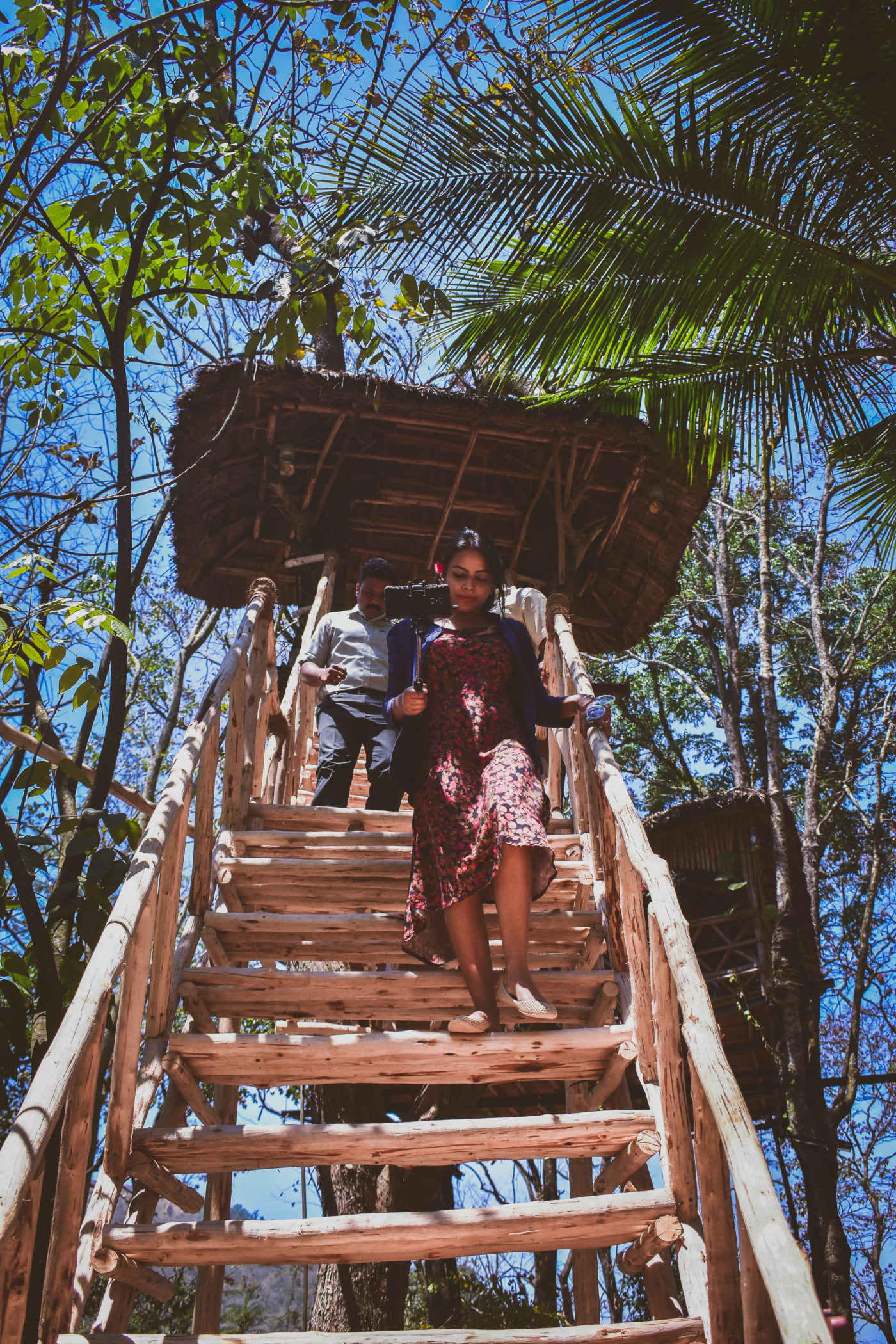 After the property tour, we spend some leisure time near the pool and then headed for lunch. They didn't have buffet option for lunch so we ordered a plate of steamed rice and some chicken and went back to our room to get some rest. The classical dance starts from 7.30 p.m, so after getting some rest we strolled around the property as I couldn't have enough of it. We went back to the room for Saree demonstration and Nimisha, a very friendly staff came to our room and demonstrated the how to wear a traditional Kerala Saree, and well, it was a lot easier than Bengali Saree.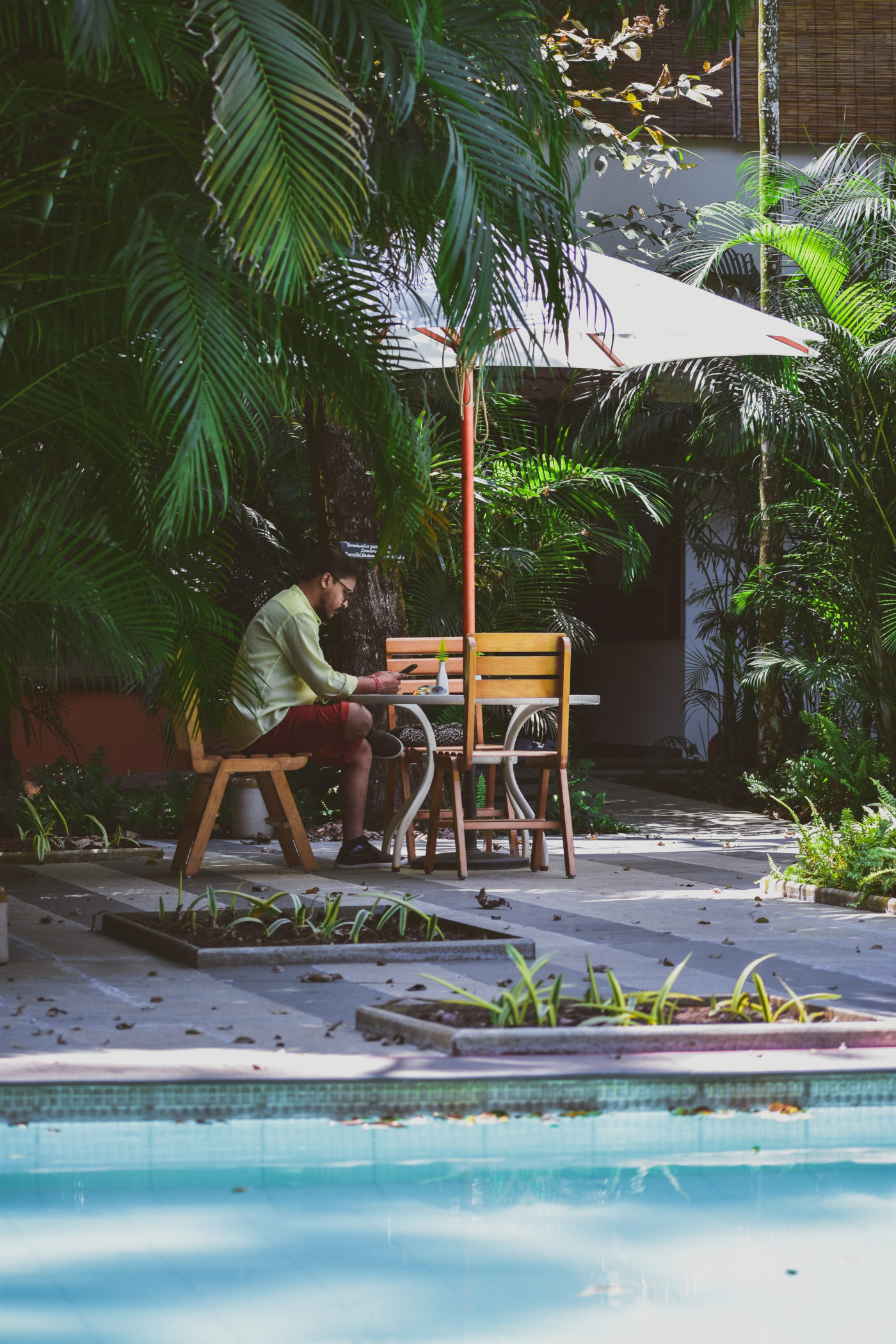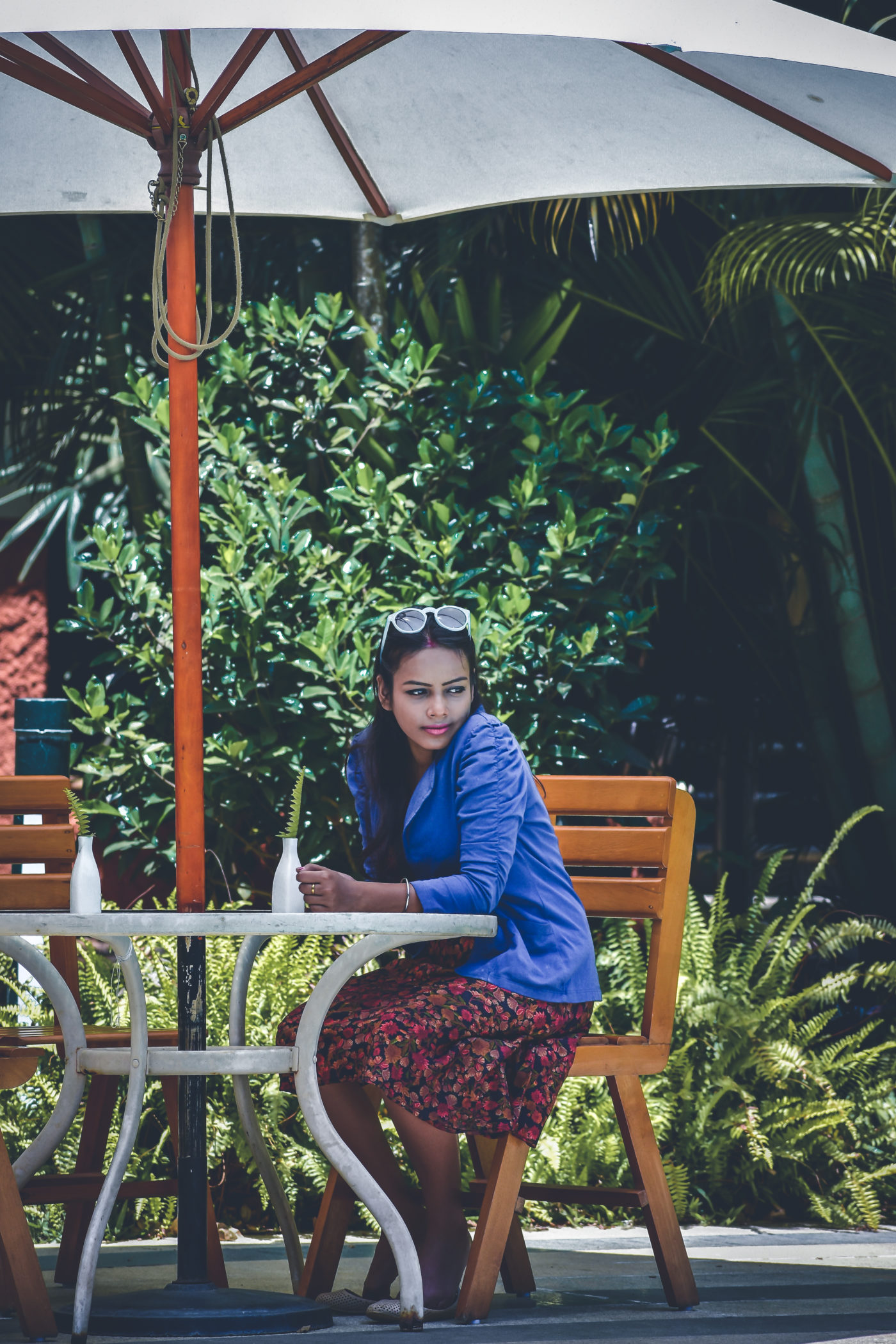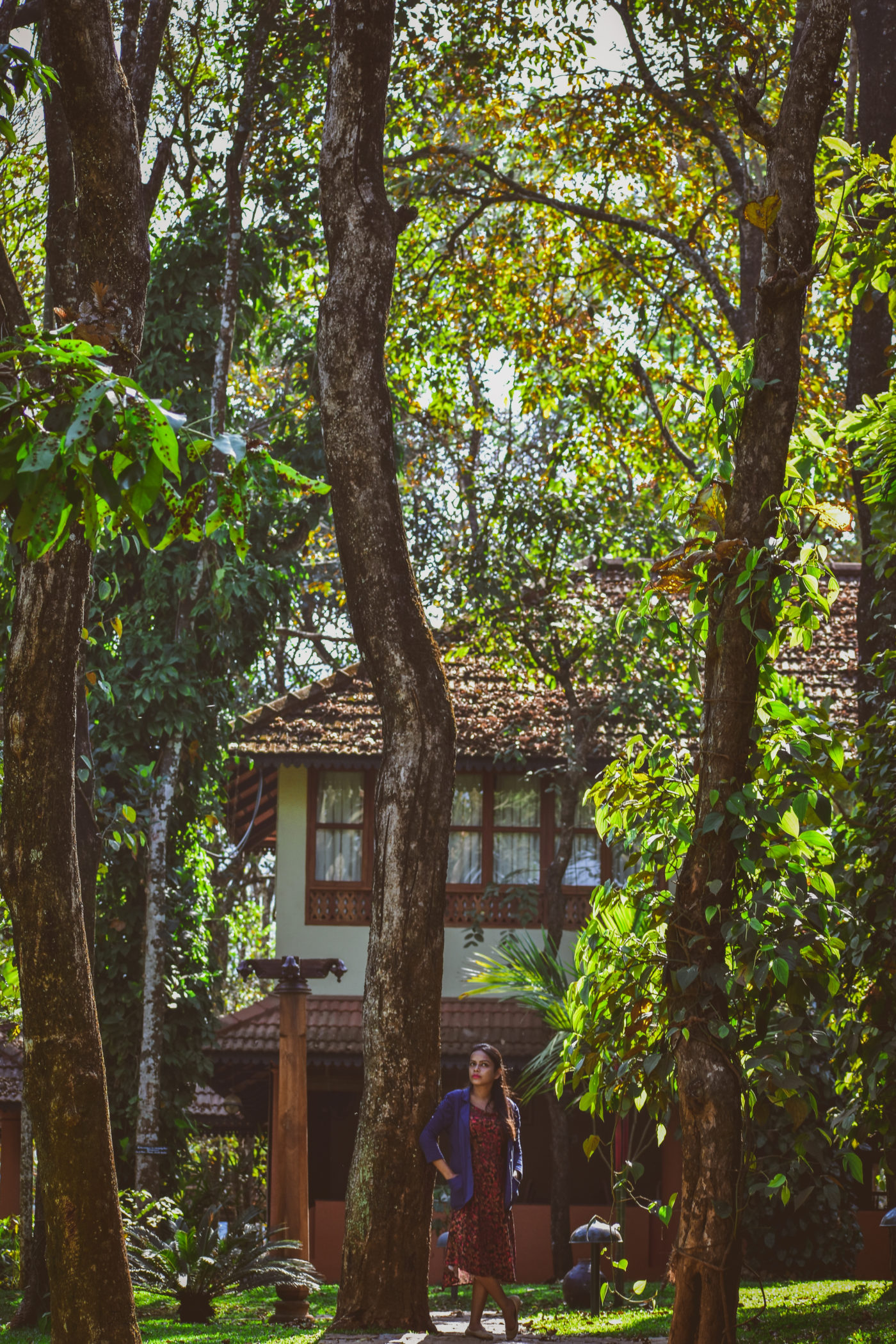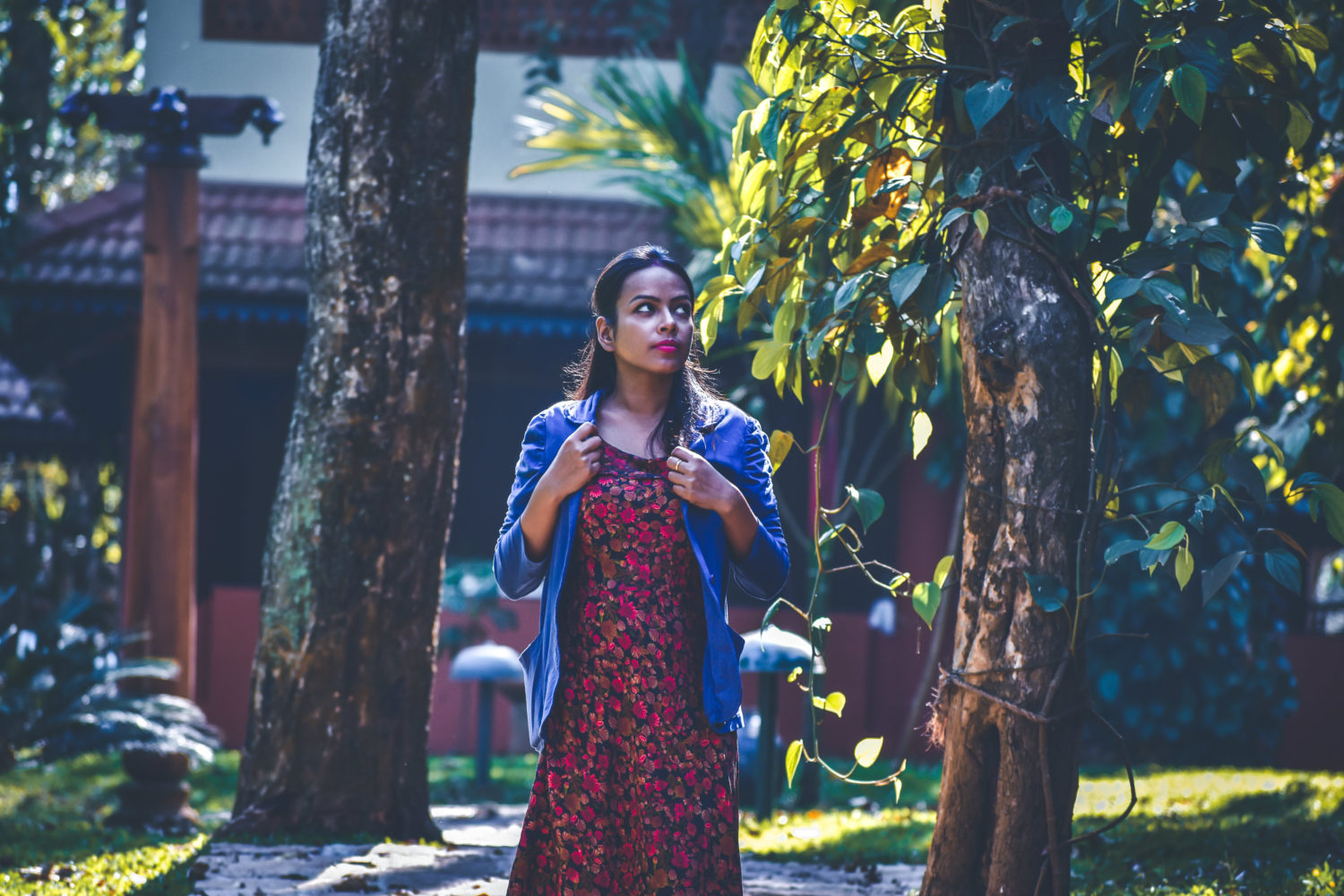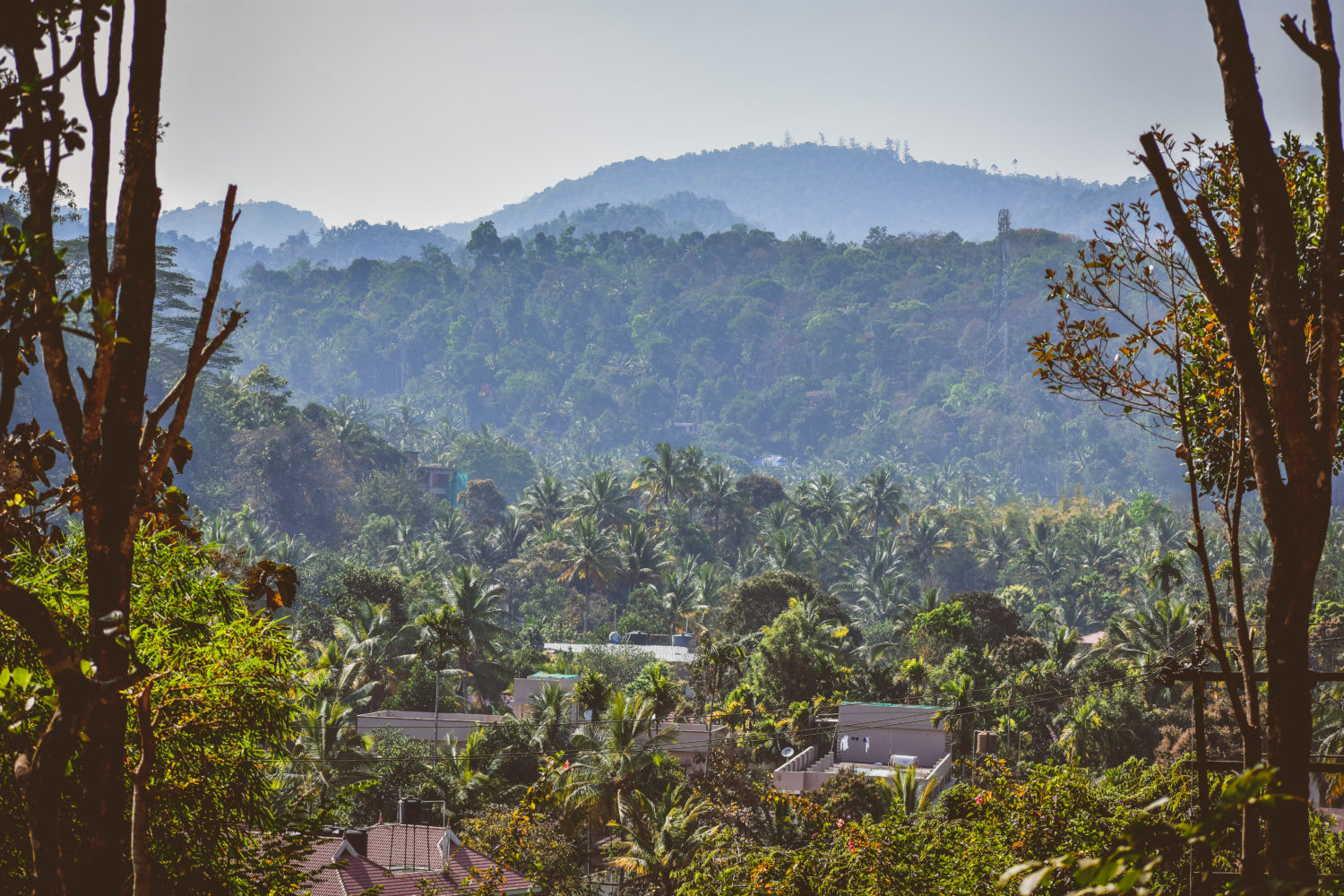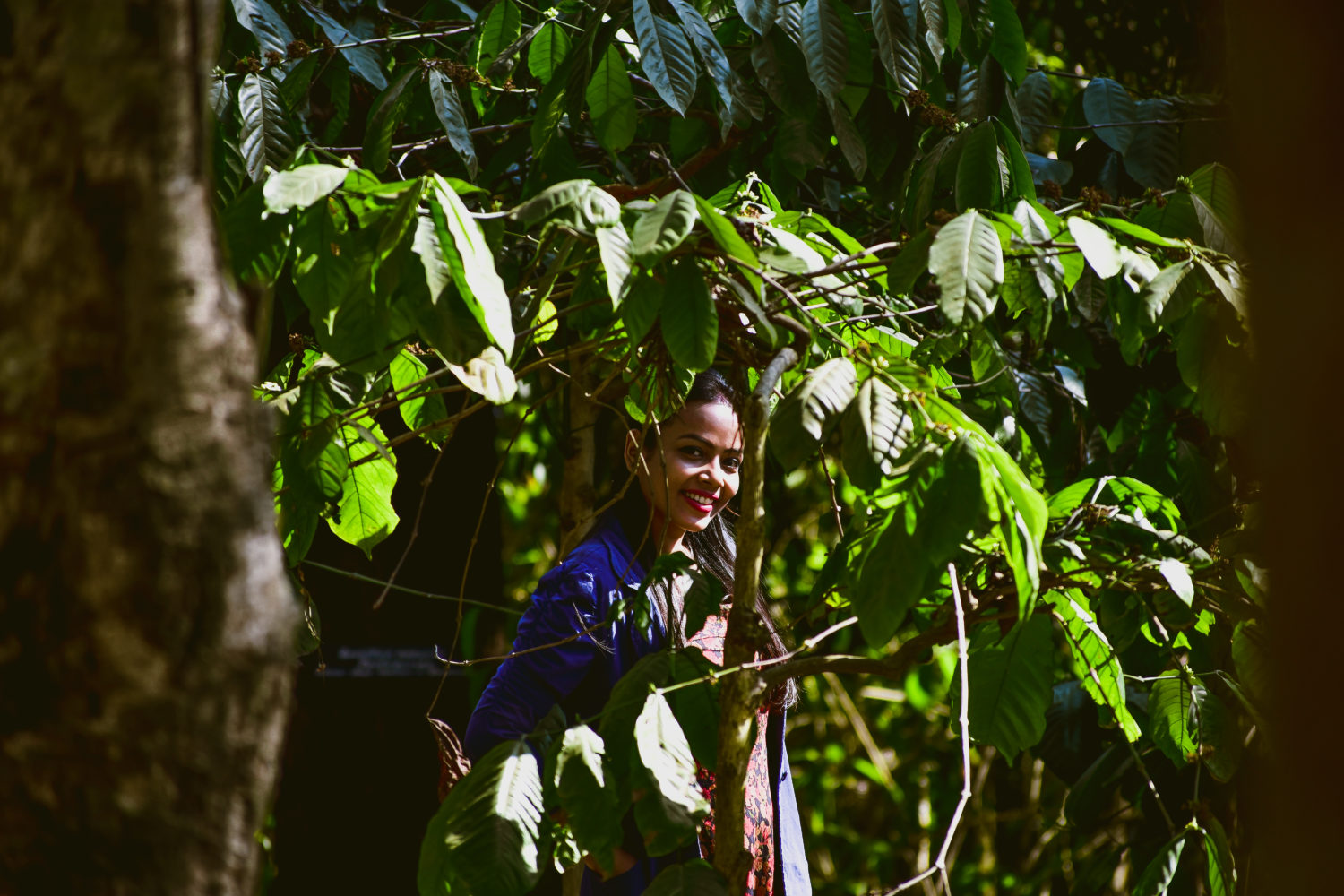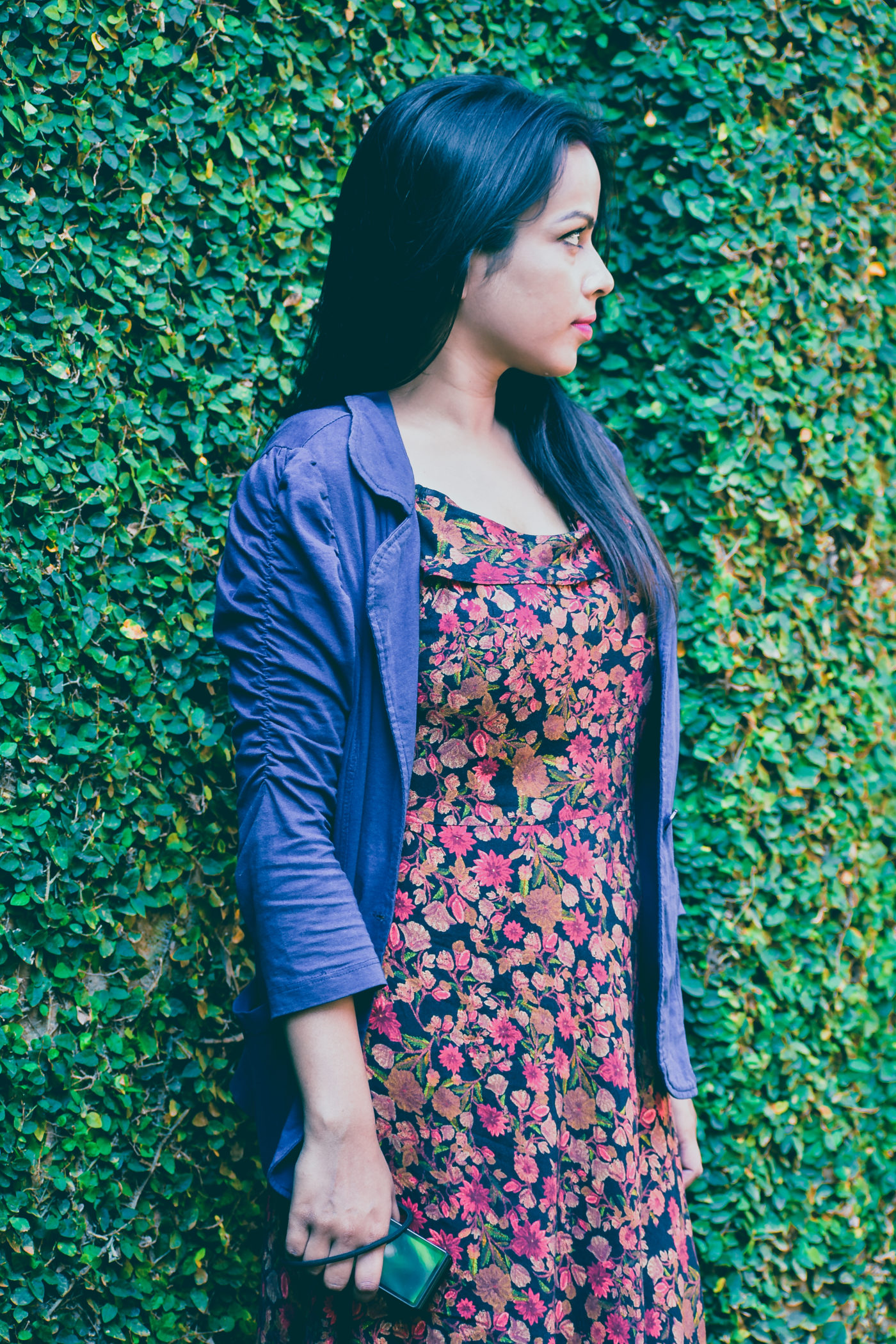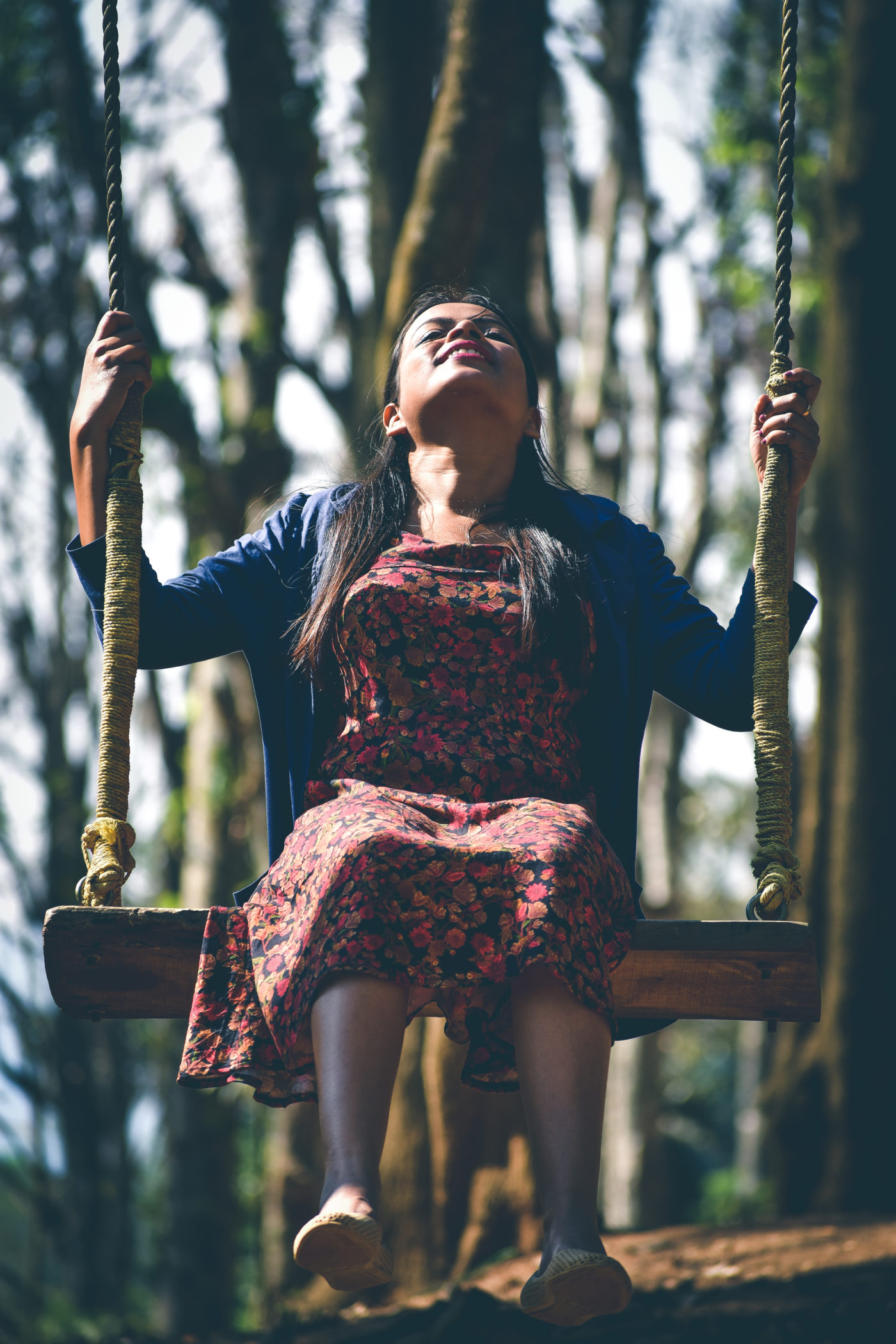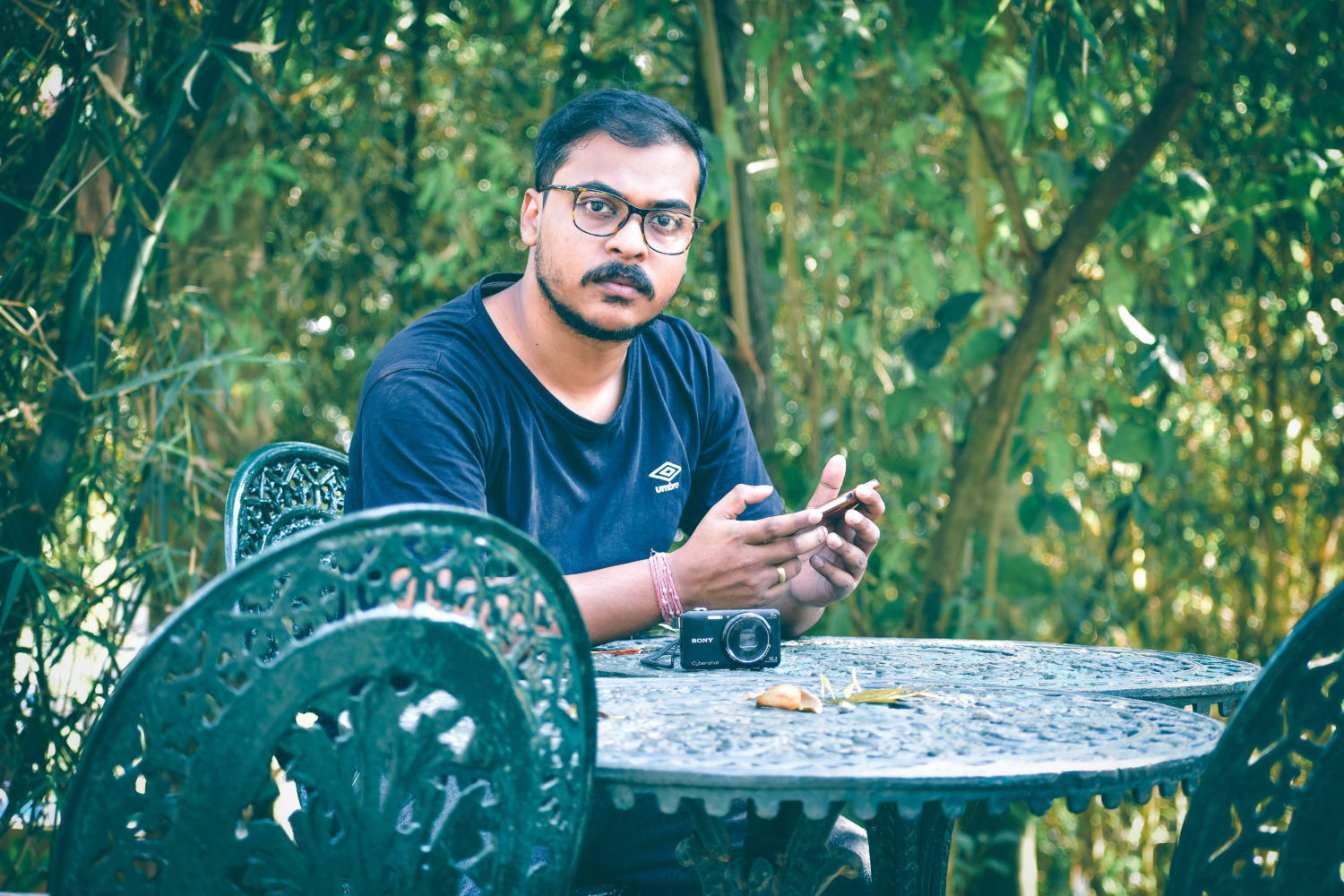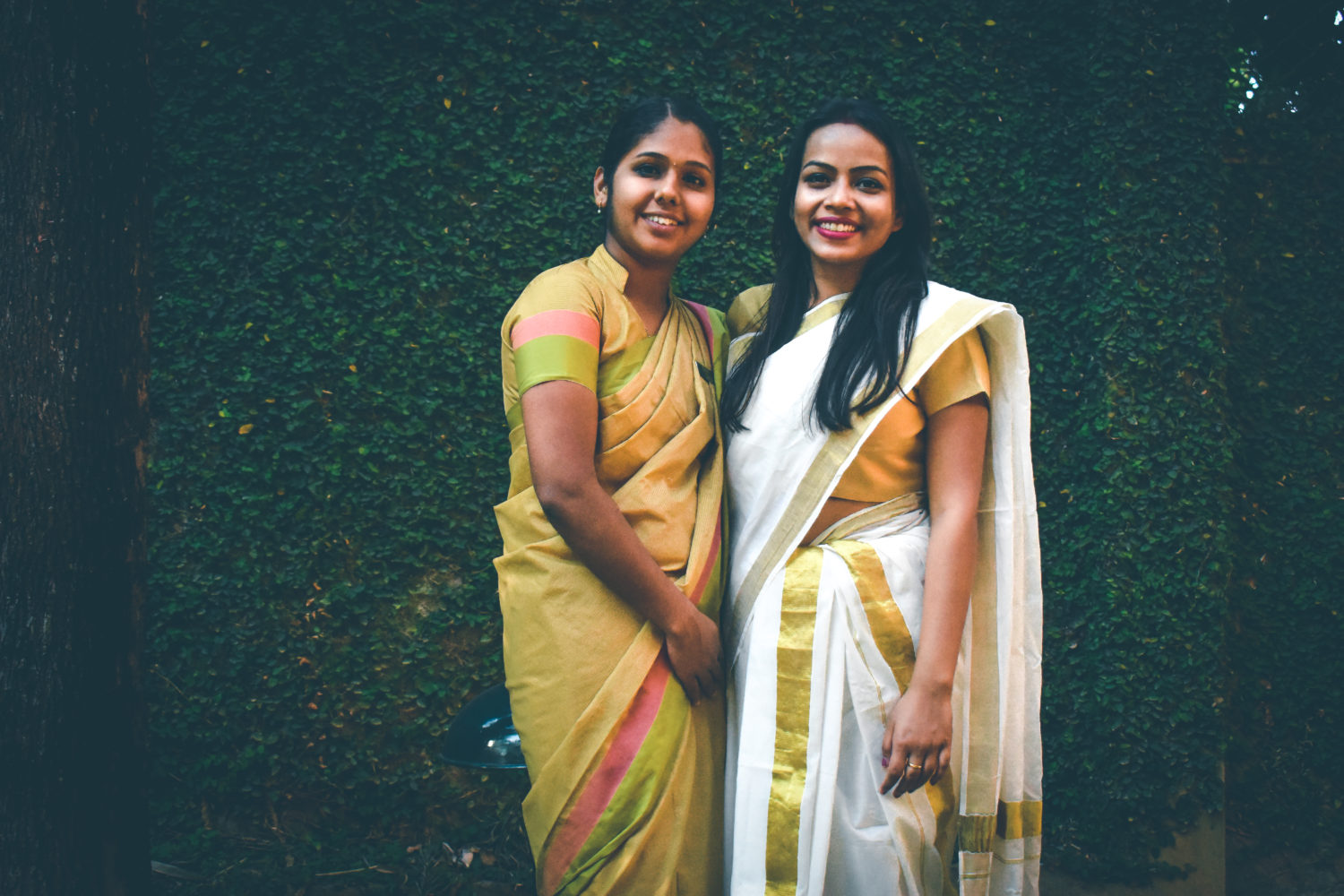 I skipped the cooking demo and went out of the resort for the first time after checking in to check out the locality. We got ourselves some handmade soaps and filter coffee powder at a very cheap rate and then went for the Thekkady Show at the resort at 7p.m. I've read about the Perriyar Tiger Reserve before coming to Kerala and we weren't sure if we would be visiting it. After watching the documentary at the Thekkady Show I changed my mind and couldn't wait to visit the Tiger Reserve. At 7.30 we attended the classical dance: two back to back amazing performances of Kathakali and Bharatnattyam by a little girl.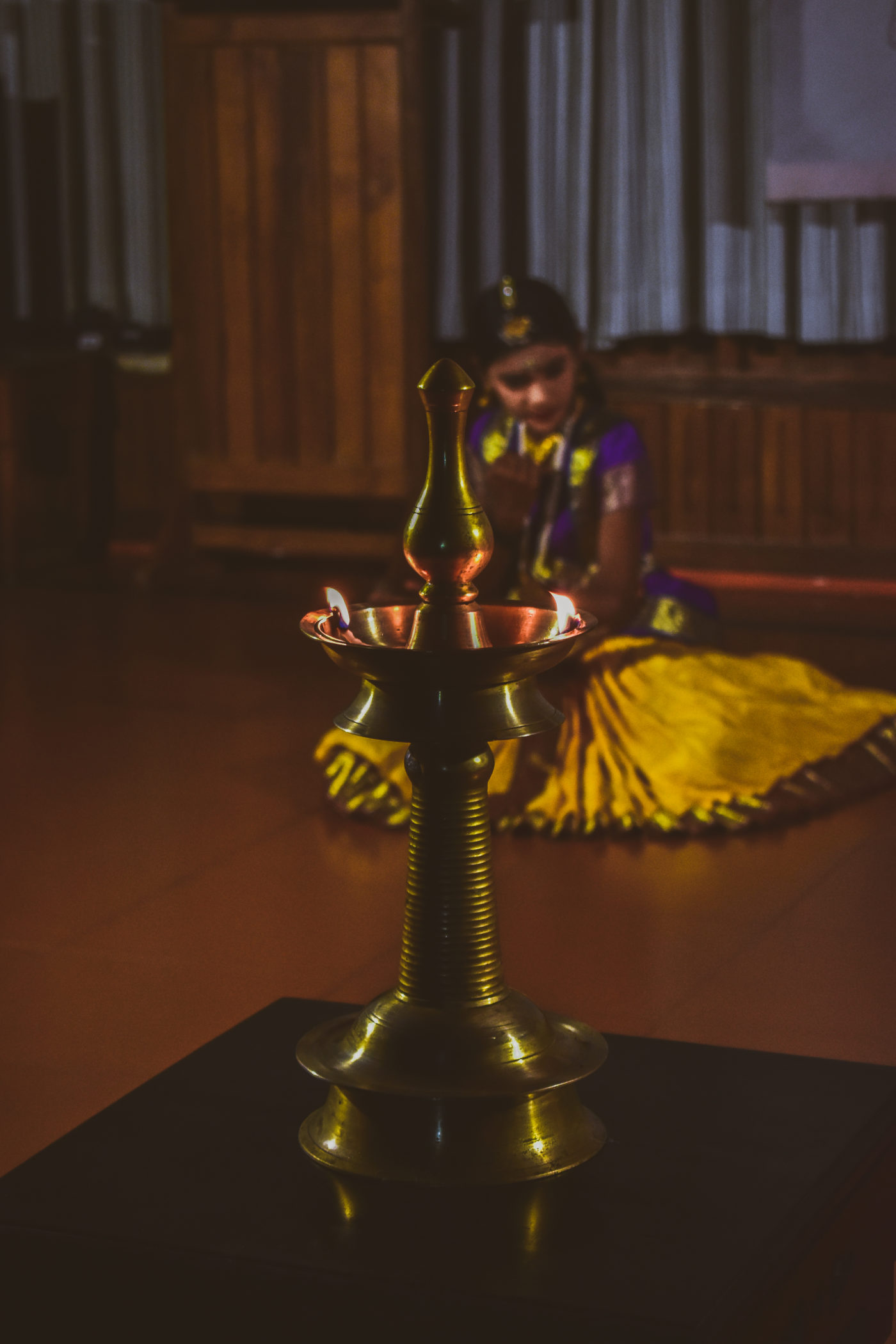 After repeatedly losing to Arko at foosball at the games room, we went to dinner. Again a buffet service complete with a plenty of choices. We started with a starter platter and a plate of salad, and for main course we had Kerala Paratha, Fried Rice, Grilled Fish, Chicken, Pasta and fish curry. And with that we called it a day.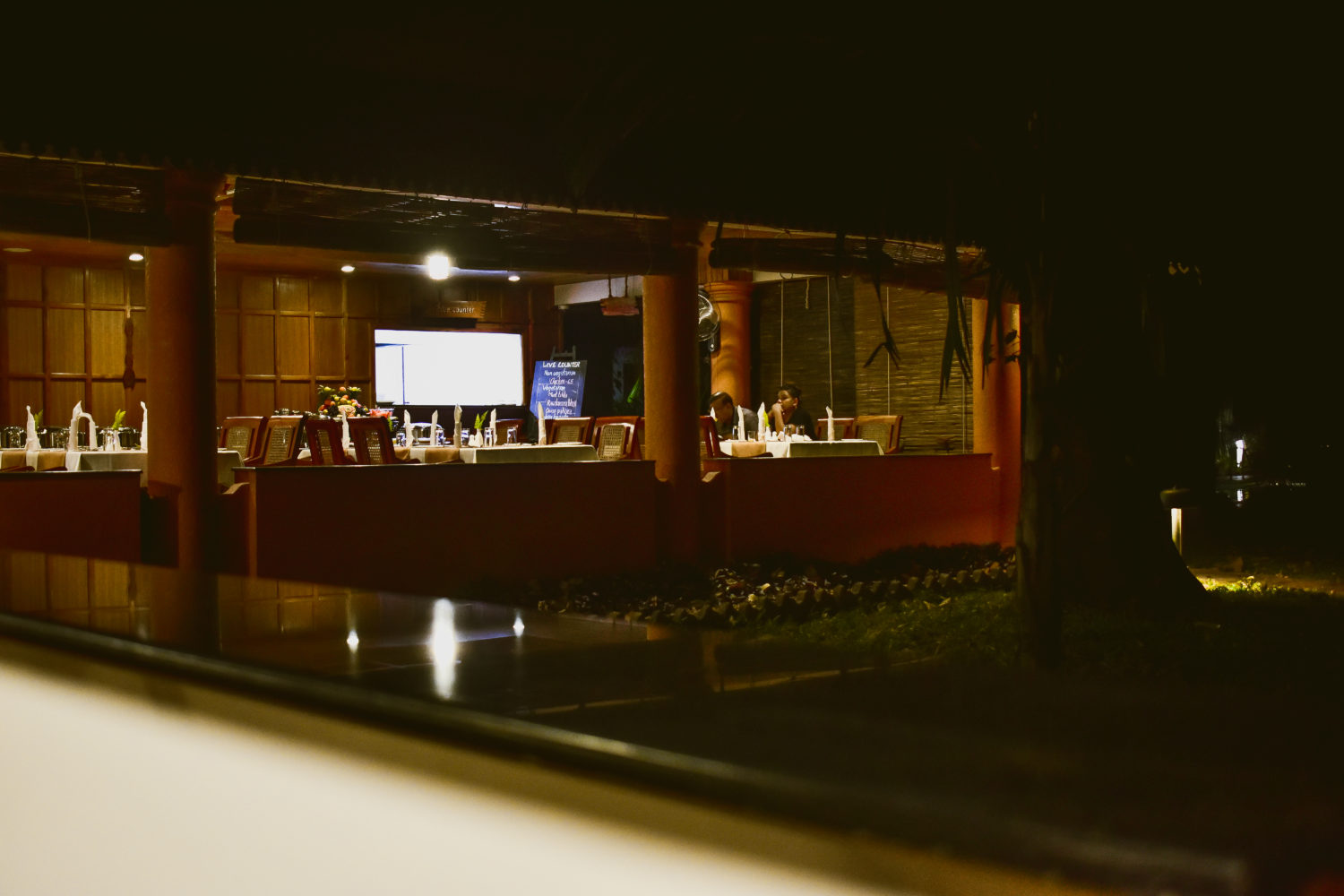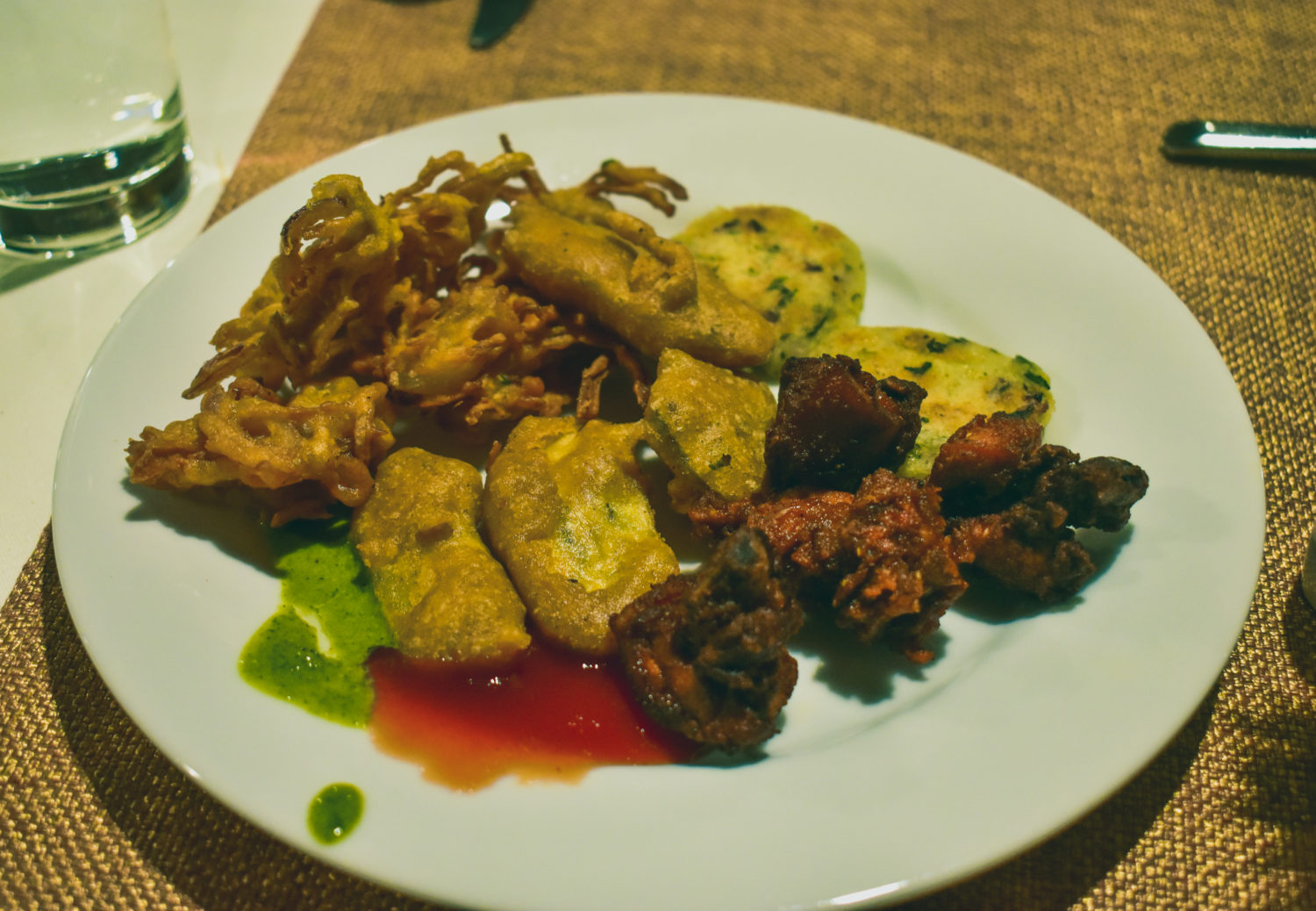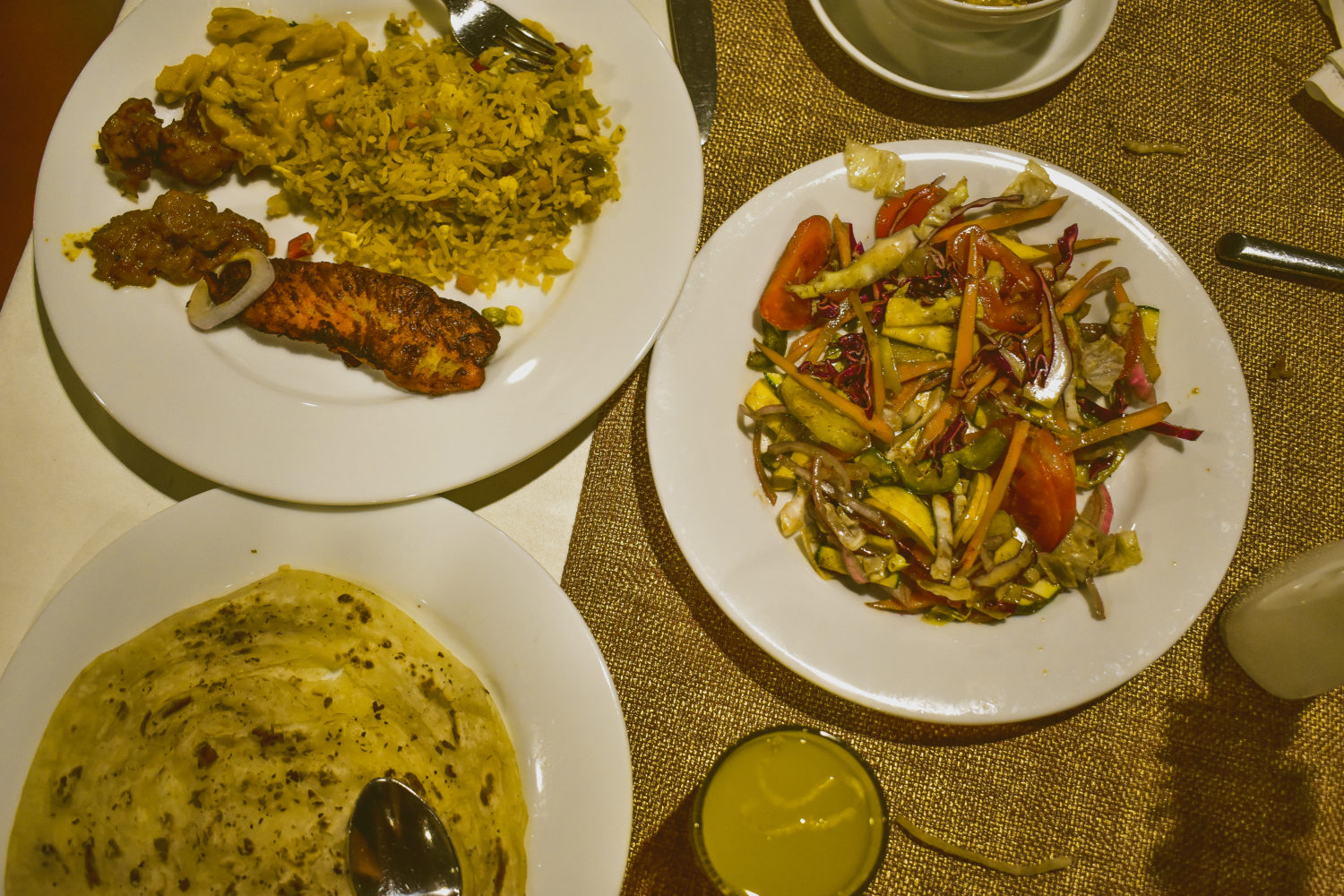 The next morning was our last day at Greenwoods and after watching last night's documentary, we decided to go to the Periyar Tiger Reserve before leaving. It was walking distance from the resort and once there we realized that we would have missed out big time if we missed it. We also realized that the resort is located in a great place, just 10 minutes away from the Tiger Reserve. After coming back from the Tiger Reserve, we packed hastily and left for our next destination.
Apart from the fact that the resort is situated in a wonderful location, and among the woods, the thing that attracted me the most was their zero waste practice. Throughout our stay, we didn't come across a single plastic, even the disposal bag was made out of paper and the guests are provided with a sturdy paper bag. They have a plastic recycler at Kottayam, have a vermi compost and most importantly, they donate excess food to orphanage. I would love to stay at this resort again if I revisit Kerala (I will, I surely will, even writing down this article makes me want to revisit). I will also recommend it to anyone visiting Thekkady to stay here, especially because of being so close to the Tiger Reserve, because trust me, if you visit Thekkady, you will be spending most your time there.
Ambiance: 5/5
Room Service: 5/5
Food: 4.9/5
Location: 5/5
Hotel Website: