If you are a daily reader of my blog, you'll probably know that supplements have lately become a big part of my daily diet. I really spend extra effort on maintaining a healthy diet that I hope reflects on my skin. I've previously added protein powders to my diet, not to lose weight, but because my diet mainly consists of veggies and I'm not very fond of meat, fish and eggs. I would have long become a vegetarian wasn't it for my family. When I was living by myself and was cooking only for me, I was maintaining a strictly vegetarian diet. Currently I'm unable to because I'm married to someone who won't take a bite that's vegetarian and if I order veg pizza, he'll order chicken something to shred over his portion of the pizza. However, since he's in the office the whole day I make myself loads of veggies for lunch and to supplement the lack of protein, I make myself a glass of whey protein smoothie at the afternoon.
AS-IT-IS Nutrition Whey Protein Concentrate 80% Unflavoured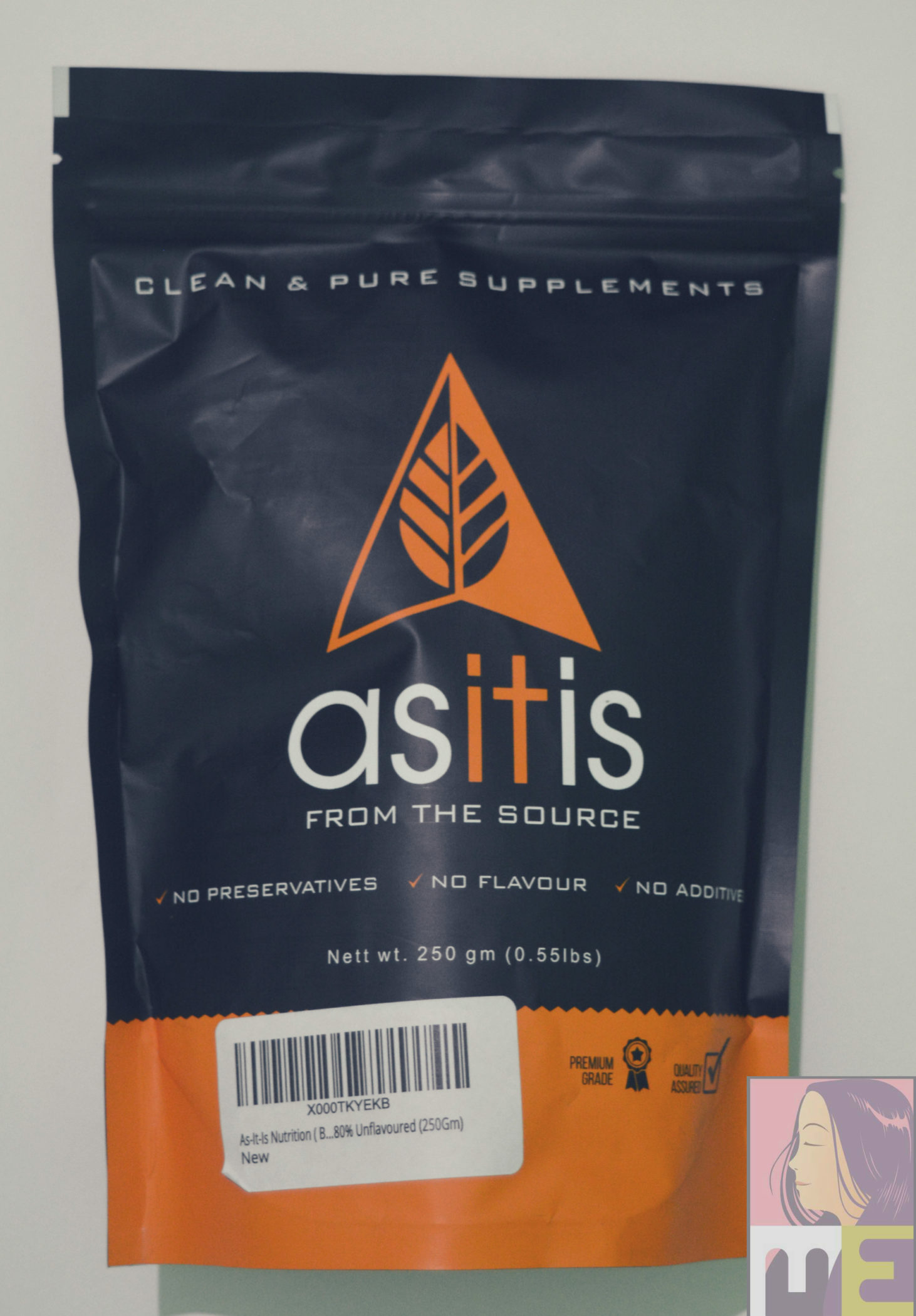 ASITIS Nutrition Whey Protein Powder has been minimally processed to ensure you get maximum protein and nutrients, as preserved in their original form. You get only clean and pure powder, without any fillers or preservatives.
PROMOTES MUSCLE BUILDING: Gain lean muscles like never before, with ASITIS Nutrition Whey Protein. In its natural, raw form, whey protein is ideal for those who love an intense workout as it boosts recovery and reduces muscle loss.
HIGH PROTEIN CONCENTRATE: Each serving of 30g contains 24g protein and 6.7g BCAA, which makes it very effective for muscle gain and synthesis.
FLEXIBILITY OF USE: In its unsweetened and unflavoured form, our protein supplement gives fitness aficionados the flexibility to use it in many ways. Add to your favourite juice, smoothie, pan cake or protein bar.
ASSURED QUALITY: Our high Quality Whey Protein Concentrate is Non-GMO and Gluten Free. It has been manufactured in the U.S, and has been lab tested to guarantee purity of Whey Protein Concentrate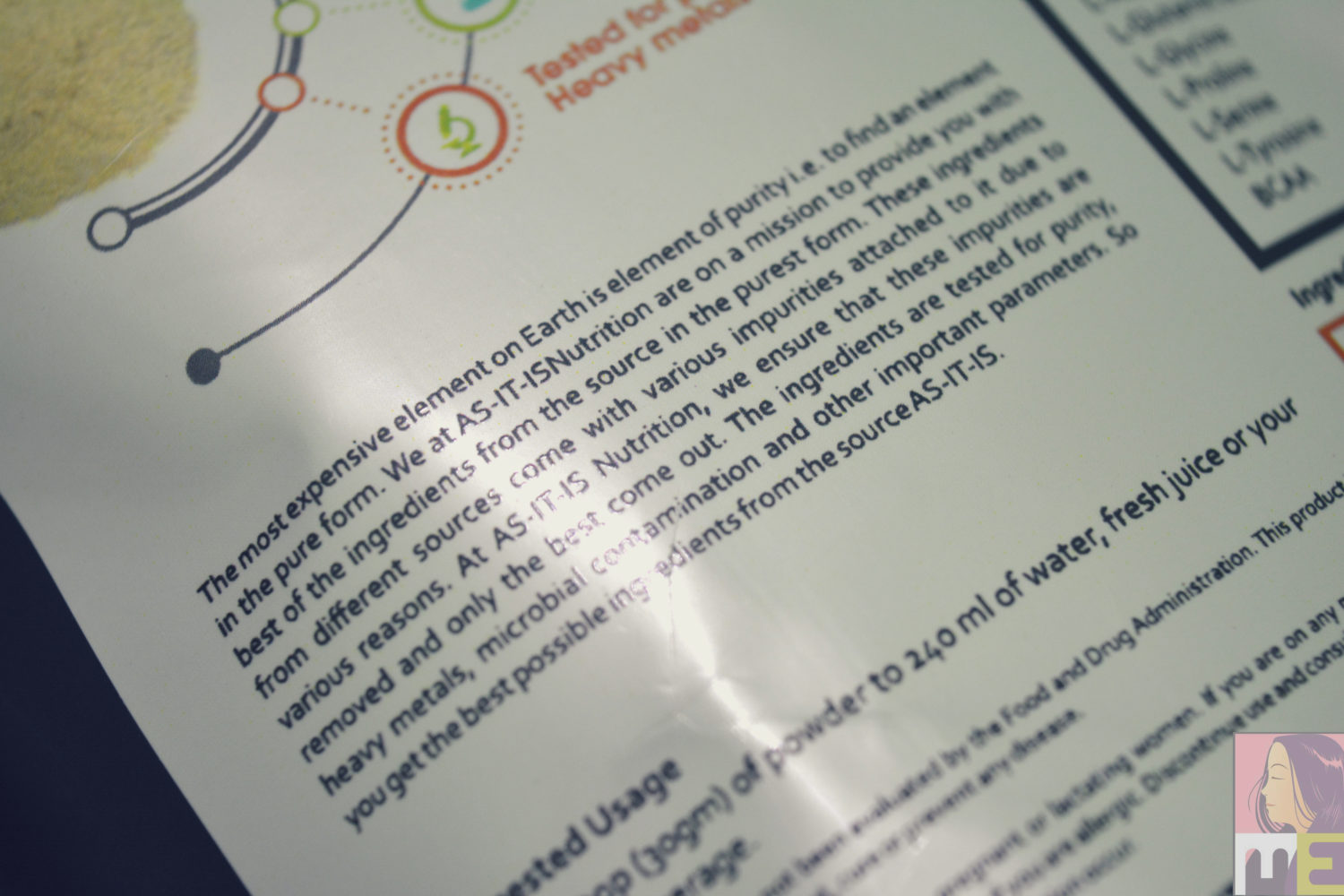 Directions to use:
Add  1 Scoop (30gm) of powder to 240ml of water or fresh juice or your favourite beverage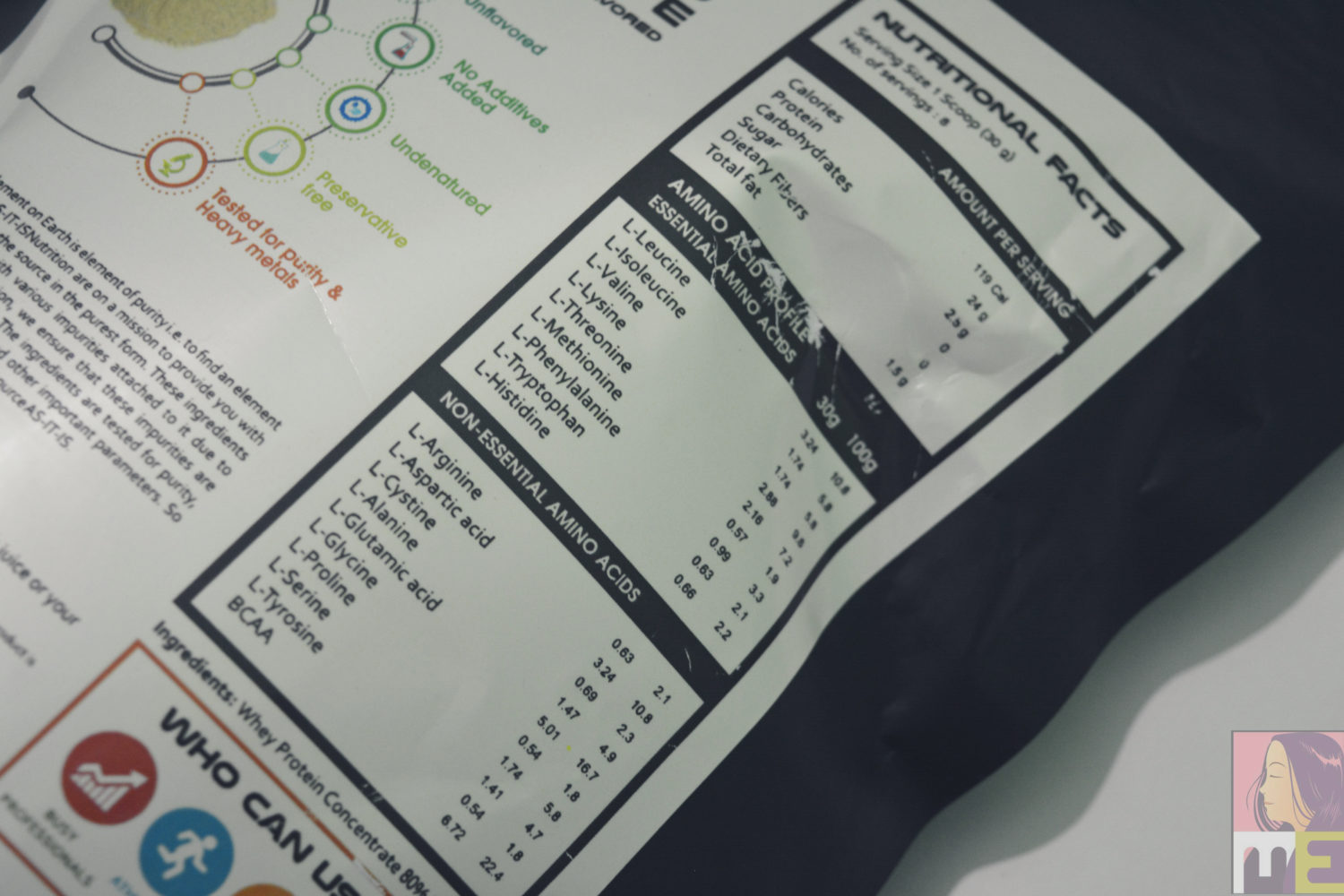 My experience:
Whey protein is mainly taken by people who work out or people who want to loose weight, but it can also be taken by people who have a busy schedule or simply by people whose diet isn't protein rich, like me.
Whey protein is one of the best forms of protein that can be taken; it contains an incredible range of essential amino acids that gets absorbed quickly.  Apart from increasing strength, gaining muscle and loosing body fat, whey protein has also shown benefits for depression, blood pressure and blood sugar.
The As-it-is whey protein comes in a ziplock bag that doesn't require pouring the content on another jar. It comes with a 30 gm scoop for correct measurement. It can be mixed with juices or used to make smoothies, but most of the time I just mix it with plain water and drink. Because it's unflavoured, it's tasteless. I have been taking it for some time and what I like the most about this whey protein is that unlike any other protein powder I've ever taken, this keeps me full for a long time. However, since I'm not looking for losing weight, but actually trying to gain some weight, I end up making myself some snack sometimes later.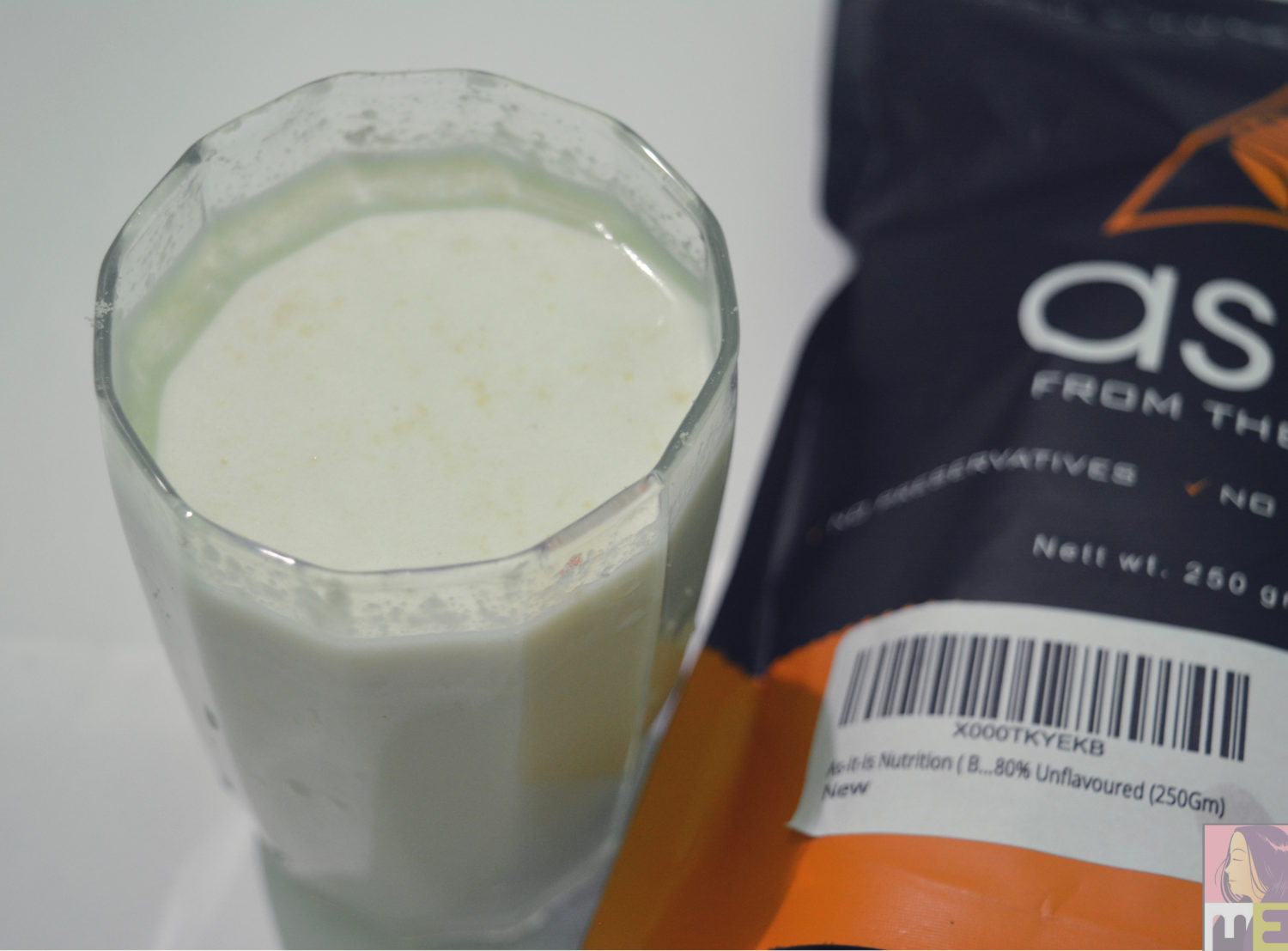 Overall, I'm really liking the whey protein, it's too early to notice any difference but I feel good about supplementing the lack of protein in my diet with this concentrate.
Where to buy:
Price:
Rs 389 for 250gm