Egg white is commonly used in treating enlarged pores and blackheads. Thankfully, I don't have much pore problems, but after suffering from a severe skin infection last year, I was left with a few visible pores (if you look really closely) where my infections turned into cystic acnes and I also developed a minor blackhead issue after using blackhead strips (yikes!). So when Nykaa launched Dear Packer Home Remedy masks, the Egg White + Lemon was included in my first order as well as in my second order. And it was a hit!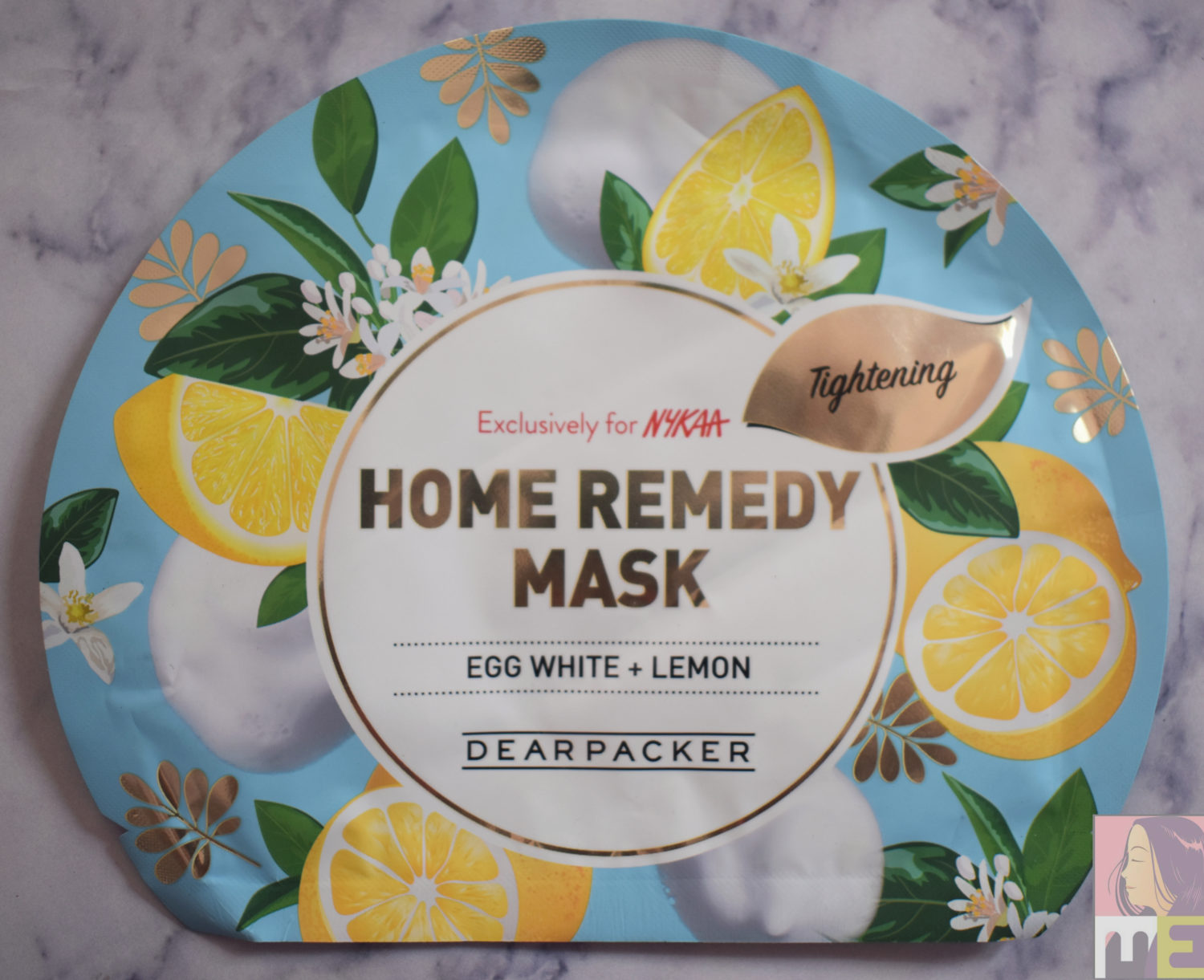 Description:
Experience smooth, supple and rejuvenated skin using Dear packer Home Remedy Masks! Egg white and lemon extracts in this sheet mask smooth skin tone along with skin brightening properties. Lemon extracts also controls excessive sebum and tightens up pores giving you clearer looking, smoother skin.
Keeps the skin soft, smooth and glowing
Absorbs excess sebum, oil and gives clearer skin
100 % Pure Cotton- Made Mask Sheets
Special concentrated solution for your face
5 free – No Paraben, No Mineral oil, No Talc, No Triclosan, No Triethanolamine
Key Ingredients: Lemon extracts and Egg White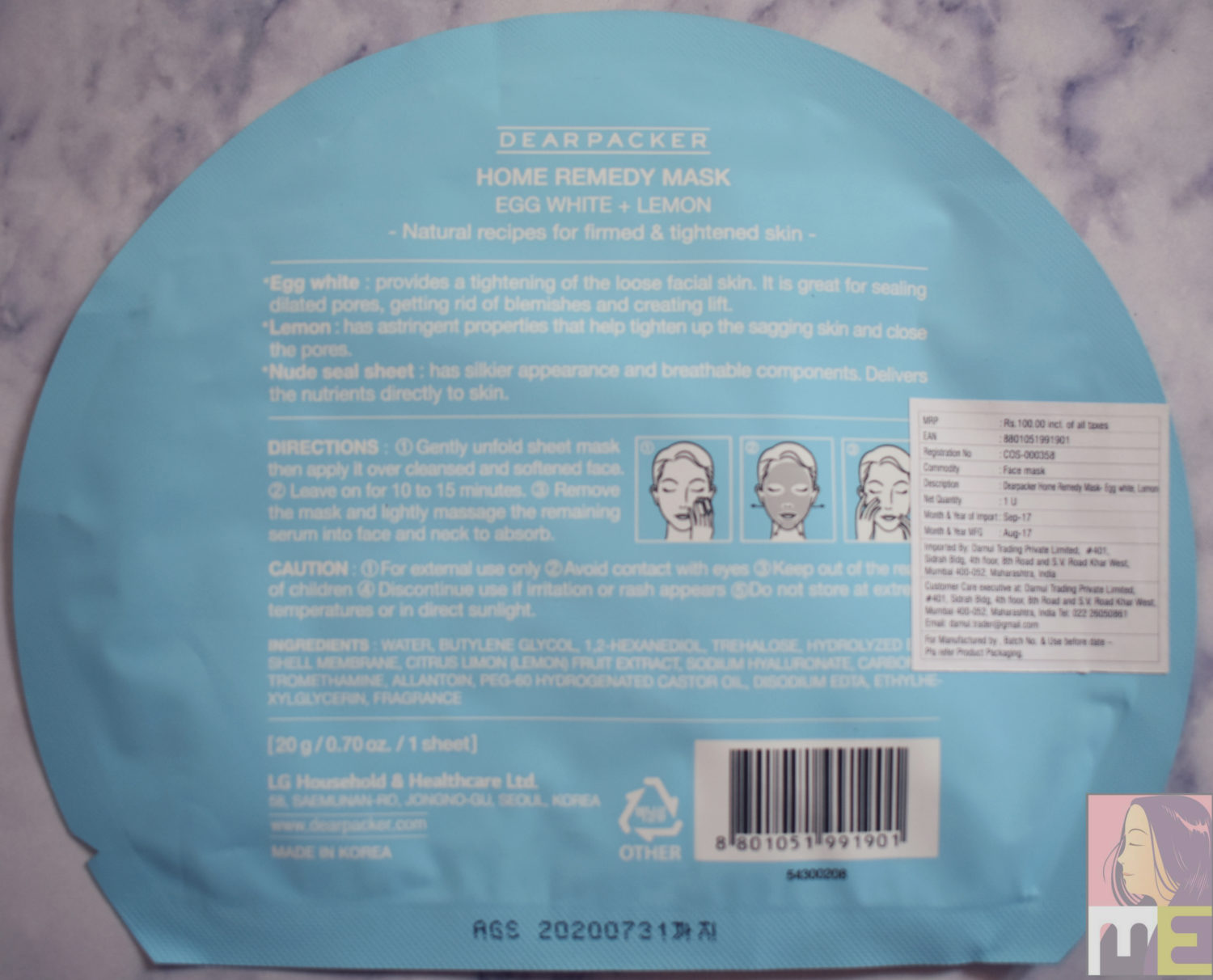 How to use:
Wash your face and soothe it with toner.
Spread the mask sheet evenly over the face.
After 10-20 minutes, remove the mask pack.
Essence is left on your face after taking off the mask, tap your face for allowing the essence to be completely absorbed into your skin.
Additional Information: DearPacker is professional Korean brand introducing skin care products that transform your skin giving you beautiful, flawless complexion! Discover the innovative, gorgeous and fun world of Korean beauty with wide selection of cleansers, moisturizers, sheet masks and much more all available at affordable prices only at Nykaa!
My Experience:
Out of all the mask by Dear Packer I've been reviewing according to how much I like the masks, starting with the charcoal one, then the turmeric one and now the Eggwhite + Lemon one. So this one is basically my third favourite mask from DearPacker.  The fitting was almost perfect just like any other mask from the range. I left it on for 30 minutes before removing it. My skin was immensely hydrated and plump. I patted the extra essence and followed up with my moisturizer and sunscreen. The first time when I used this mask, I had a dehydrated skin (due to prolonged cold, flue and fever) and it took this mask one application to recover the dehydration and gave my skin an amazing glow. The next time I used it when I was sheetmasking every day before my wedding, and had an already hydrated and dewy skin. It gave my skin a firming effect and again a brightening glow. I love how most DearPacker sheetmasks brightens the skin immensely. I woke up the next morning with a plumped up, firmer, tightened, healthy looking and brightened skin.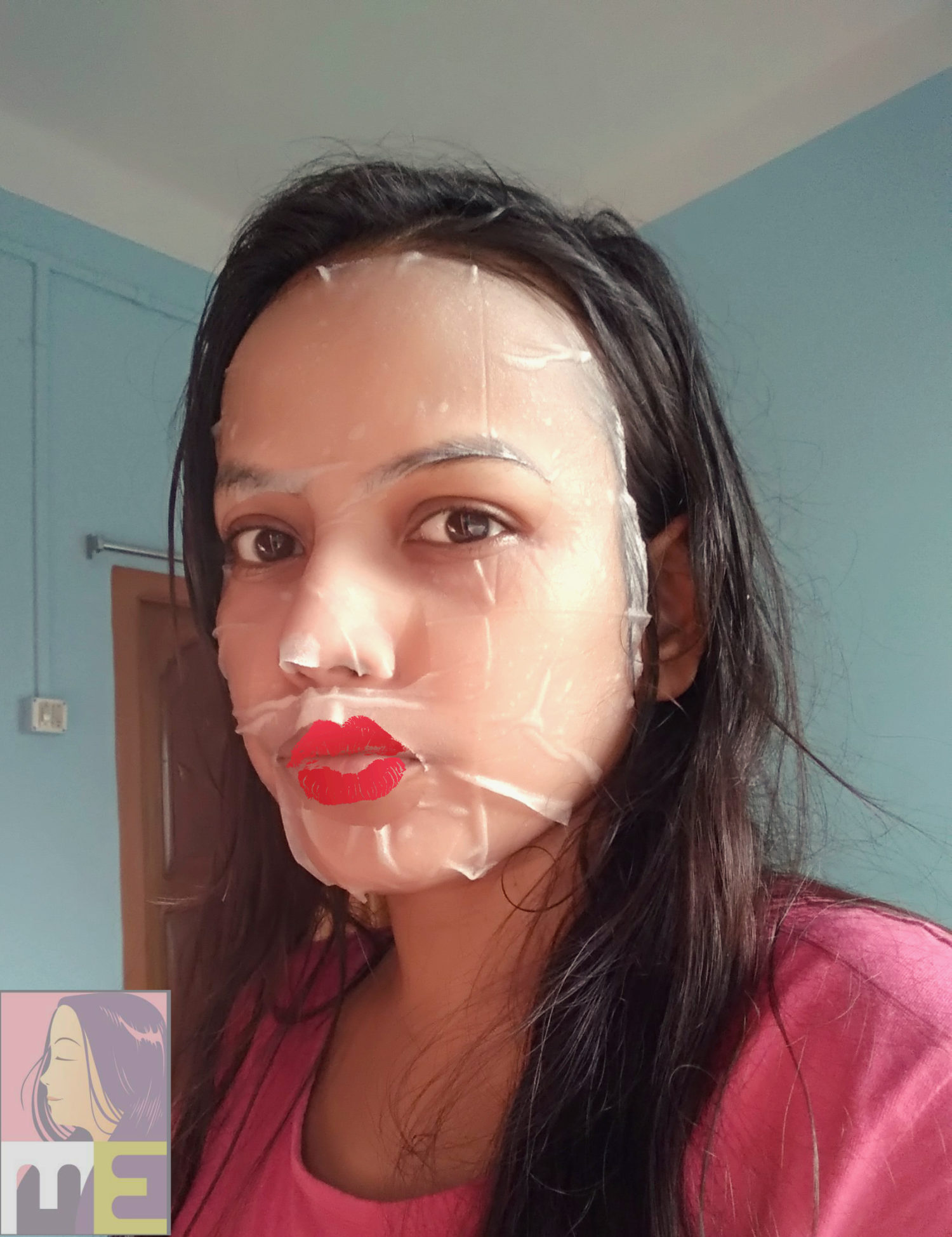 Overall, I really liked this mask and will recommend it to anyone struggling with pore issues or just need a tightening effect. Personally, I won't repurchase it right away since I already used two of them and I like experimenting with new masks, but if ever my skin needs a little tightening effect this one will be my first purchase.
Pros:
Alcohol free
Firms
Tightens pores
Bright
Fits well
Cheapest mask available in India
Easily available in India
Cons:
None
Rating:
4.8/5
Where to buy:
Price: Rs 100 but always on sale on Nykaa