Because I'm planning to travel more in 2018 and throughout the years following, I am currently on a mission to create my entire routine containing deluxe sized samples. You guys are probably aware of my sample stash, but what I've learnt throughout my years of travelling is that, if you leave your sachets on the basinet, the room service boys will throw them in the dustbin no matter the sachet is empty or not. And since I have lengthy routines both day and night, collecting and hiding all my sachets becomes an extra work especially since I'm mostly in hurry before leaving the room in the morning. That's one reason to start collecting duluxe sized samples, and the other reason is that when you are travelling, your skin is already exposed to a new climate, and it's definitely not smart to experiment with new products in sample sizes. So I'm am creating an entire routine out of deluxe sized products that I can keep and store in a separate cabinet in my dresser and pack with me to my trip, and of course I'll try them out at home first to make sure they don't betray me during my trip.
I got the 50ml bottle of Sulwhasoo Gentle Cleansing Oil Ex from Skinnmore.com before going to Kerala. Sulwhasoo is a high end and very trusted Korean brand but weirdly enough it was my first time using a Sulwhasoo product. According to some surveys, Korean people doesn't necessarily use Korean brands, but uses brands like Clinique, while most new Korean brands caters to the international market. Sulwhasoo however is a different story, it's one of the brands Korean people actually use and have grown up seeing their mothers and grandmothers use. Sulwhasoo is to Koreans what Lakme is to us; remember the basic Lakme range we grew up seeing our mothers use?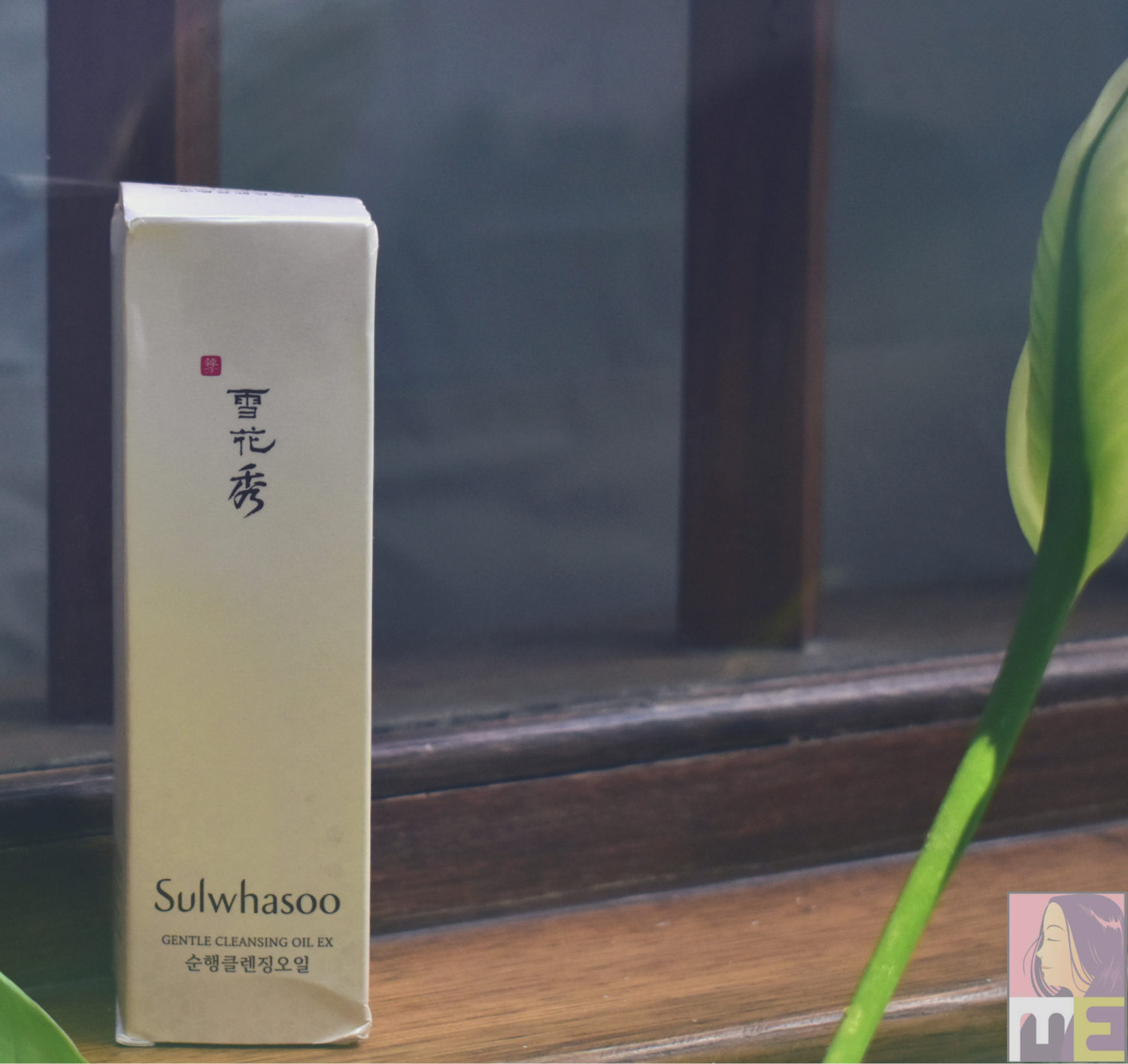 Now if you are reading my blog, you are probably aware of cleansing oils. It's basically the first step of cleansing and the very first step of night time routine. They remove sunscreen, makeup, dirt and sebum and emulsifies coming in touch with water. Unlike the popular belief, they don't break out oily skin; rather they work like fighting oil against oil and breaks down excess oil and sebum. Finding a nice cleansing oil is a hell lot of job. Fortunately the very first cleansing oil (and the very first Korean product) that I tried worked perfect for me: the Tonymoly Floria Brightening Cleansing Oil. Next I tried a Klairs Deep Cleansing Oil sample but I wasn't a big fan of it, it was too thick and took too much effort and massaging and didn't emulsify that easily. My sister got herself a Face Shop Cleansing Oil but it was too thin to even remove the makeup properly, it emulsifies within seconds after coming in contact with water and doesn't even allow her enough time to gently massage her skin.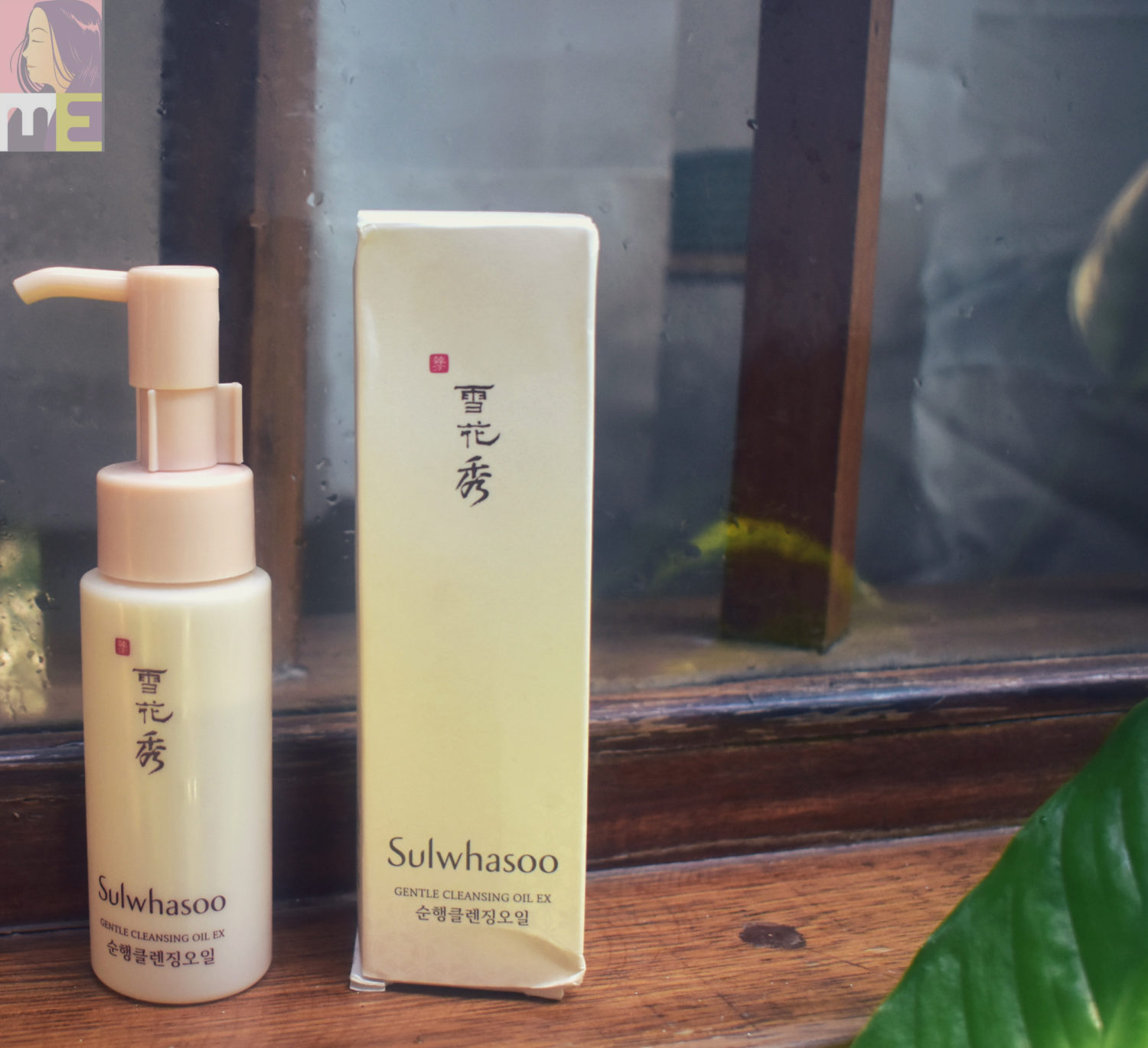 Product Description:
This cleansing oil gently removes dead skin cells without overstimulating the skin, leaving behind a layer of moisture for a clean and smooth base. It features the key ingredients of Coix Lacryma-Jobi seed, tangerine peel extract, and apricot kernel oil, which clears the skin and leaves a brighter and healthier base. This water-soluble cleansing oil removes makeup and buildup on the skin, leaving a clean and refreshing sensation.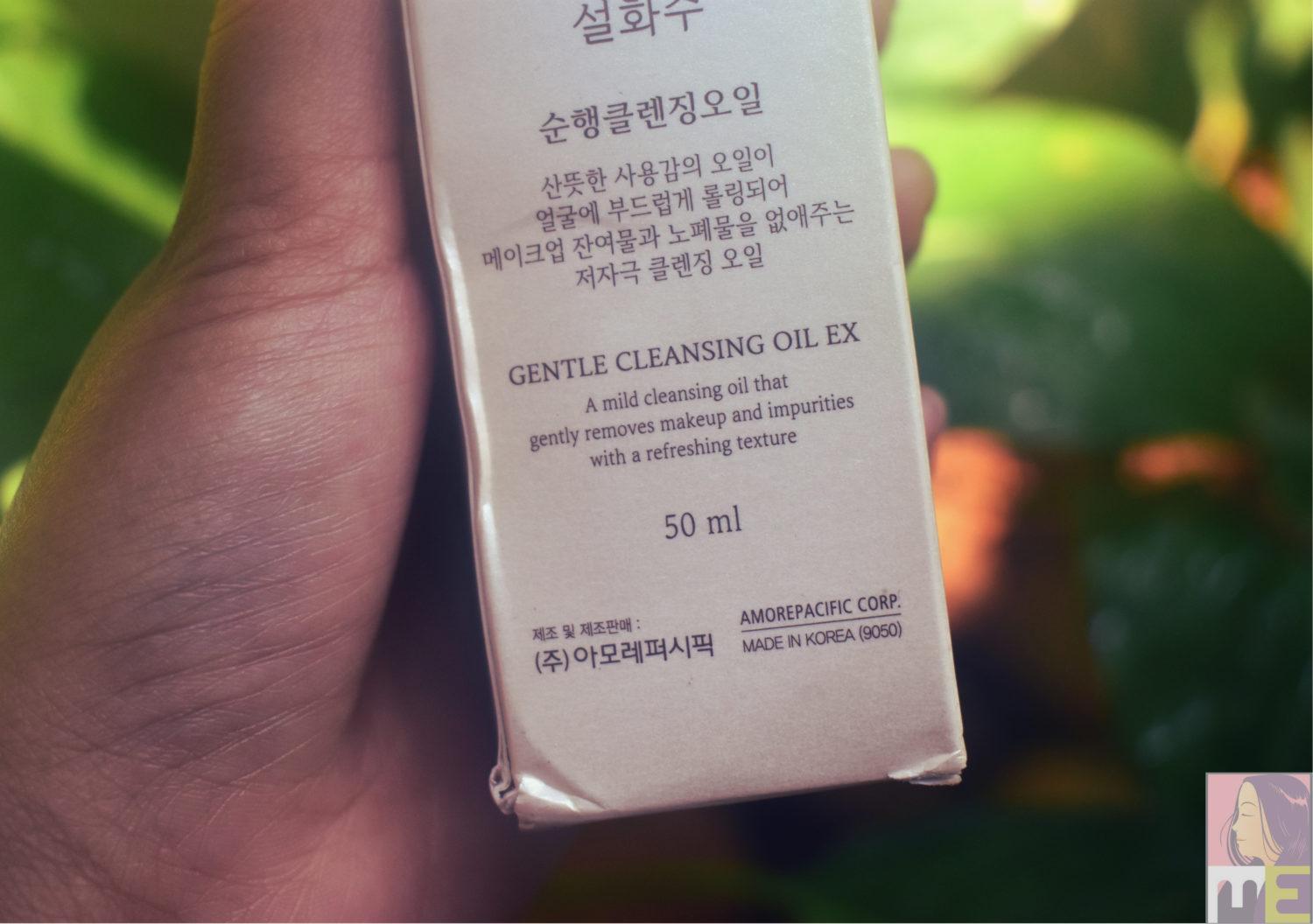 How to Use:
Gently massage a small amount of this oil cleanser on wet skin and work into a lather. Rinse with lukewarm water. Pat your face dry, and continue with your next skin care steps.
Ingredients:
Isopropyl Palmitate, Pentaerythrityl Tetraethylhexanoate, C12-15 Alkyl Benzoate, Pentaerythrityl Tetraisostearate, Caprylic/Capric Triglyceride, Peg-20 Glyceryl Triisostearate, Peg-8 Isostearate, Prunus Armeniaca (Apricot) Kernel Oil, Spirodela Polyrrhiza Extract, Coix Lacryma-Jobi Ma-Yuen Seed Extract, Castanea Crenata (Chestnut) Shell Extract, Citrus Unshiu Peel Extract, Pinus Koraiensis Seed Oil, Sesamum Indicum (Sesame) Seed Oil, Camellia Japonica Seed Oil, Prunus Mume Fruit Extract, Nelumbo Nucifera Germ Extract, Squalane, Dextrin Palmitate, Glyceryl Behenate/Eicosadioate, Butylene Glycol, Fragrance
CosDNA Analysis: According to my CosDNA analysis, Isopropyl Palmitate scores a whooping 4 on acne scale. Fortunately my skin isn't sensitive to it and my skin didn't breakout upon using the oil.
My Experience: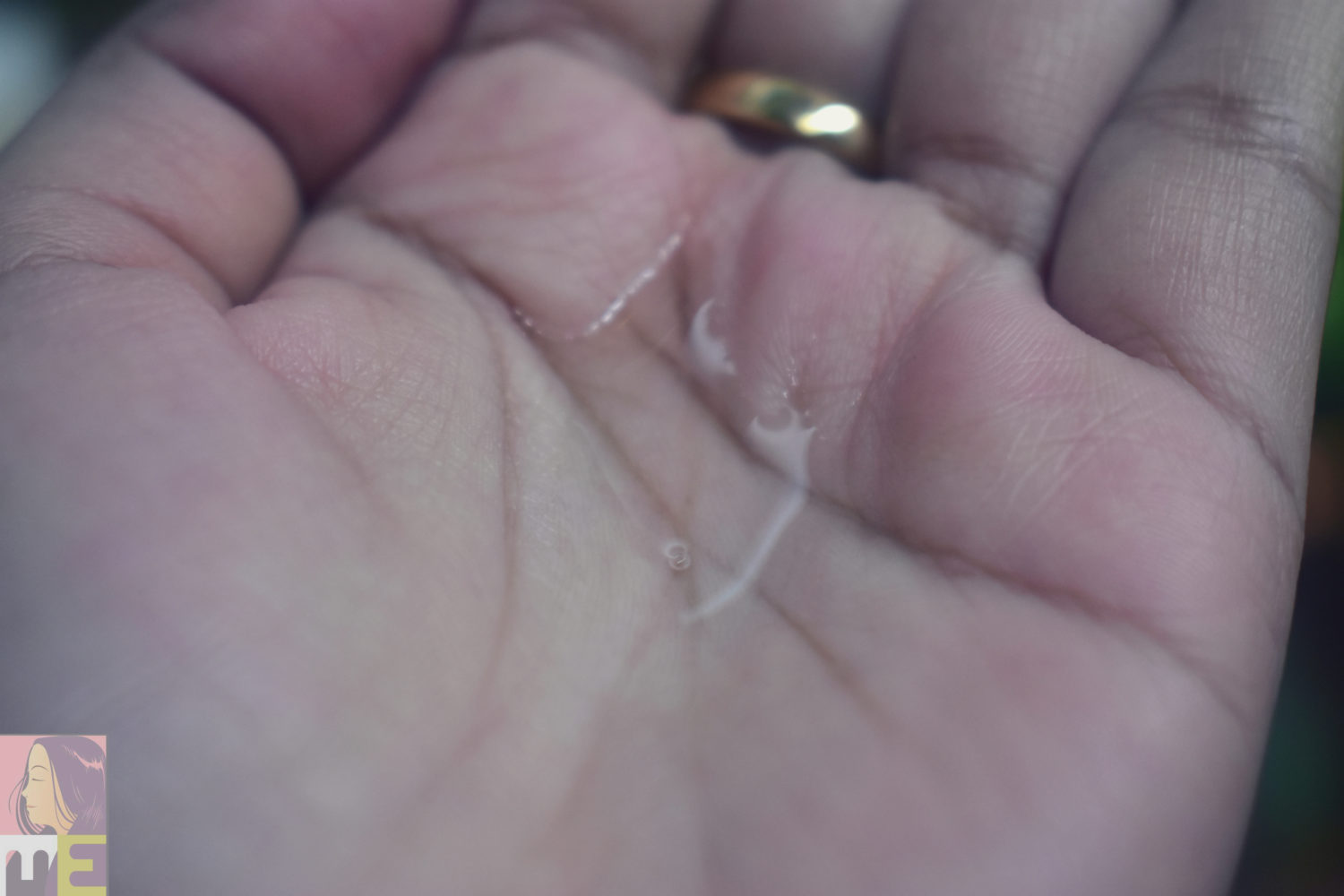 When I first pumped 2 drops of the oil, it took me seconds to realize that it has the perfect consistency, neither too thick, nor too runny. The 50ml bottle is perfect for travelling and has this neck lock that you can put on to avoid leakage.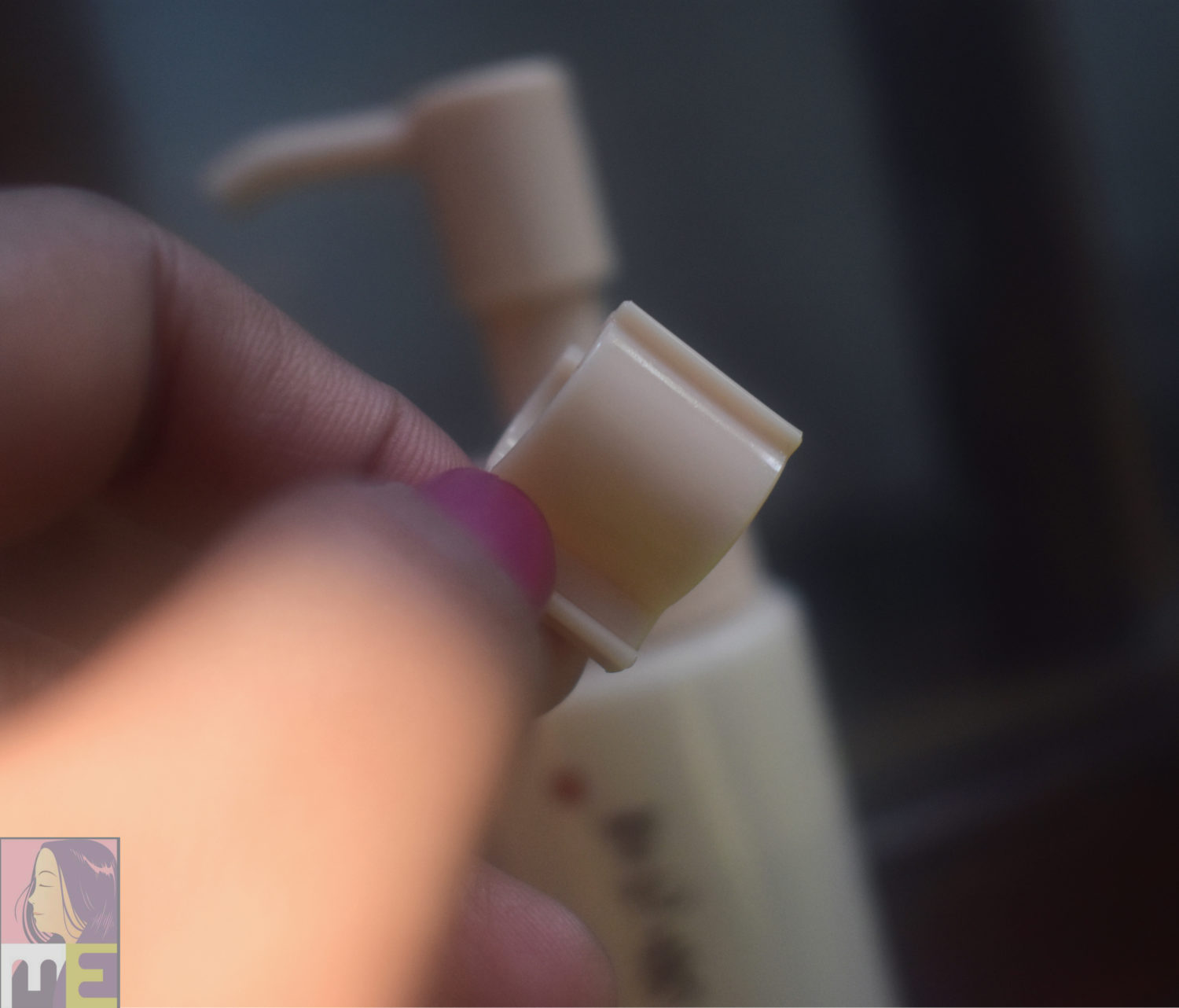 It takes me not more than 2 drops to break down the last trace of makeup and sunscreen on my entire face and neck. With just a little gentle massaging even my most stubborn mascara as well as my liquid matte lipstick comes off. Next I rinse my face with tap water and the oil emulsifies like magic without leaving a single trace of oil residue or sunscreen or makeup.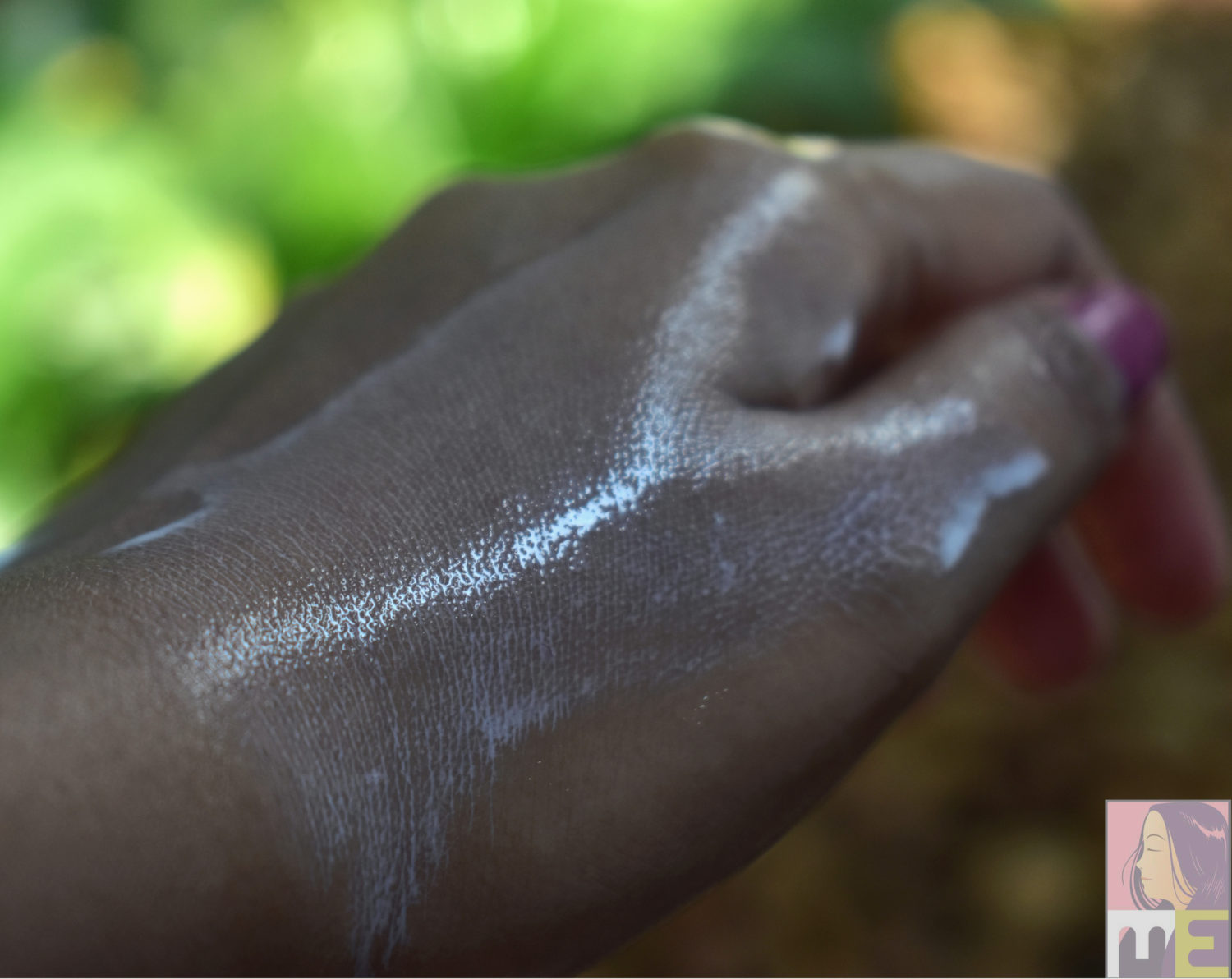 Throughout my trip I wore heavy layers of sunblocks along with my Benefits Bad Girl Mascara, Sugar Eye Liner and a numerous lipsticks including liquid mattes and my Sulwashoo Gentle Cleansing Oil pleasantly removed the last trace of them every single night.
I'm immensely satisfied with the oil and I even like it better than my Tonymoly Floria Brightening Cleansing Oil. It performs great when I occasionally follow Fiddy's Pore Shrinking method leaving it on for 15 minutes. This won my heart so bad that I'm planning on purchasing everything from Sulwhasoo that comes in a 50ml bottle: especially the cleansing foam. I get why Koreans love this brand.
Pros:
Removes last trace of makeup, sunscreen, dirt and sebum
Emulsifies like magic
Doesn't leave oily residue
Requires gentle massaging
Makes removing makeup a pleasant task
Has a pleasant fragrance similar to Korean herbal medicine
Cons:
Nothing that I can point out. The CosDNA analysis may freak many people out but recent studies say that CosDNA analysis are nowhere near perfect. Also, since Isopropyl Palmitate is derived from coconut oil, it may be comedogenic which is probably the reason it scores 4 in acne scale, but then again, you are going to follow up with a foaming cleanser which is going to take care of it.
Where to buy:
Price:
Rs 631 for 50ml
Price:
5/5