So I went with the hype and got myself a couple of bubble masks or 'cloud masks'. Purederm is not a new brand to me, but I wasn't really a fan of this brand up until now. I got the PUREDERM Deep Purifying Black O2 Bubble Mask Charcoal and PUREDERM Deep Purifying Black O2 Bubble Mask Volcanic from BeautyNetKorea and the fact that I'm doing a single review for both of the masks is because both of them performed a lot similar on my skin.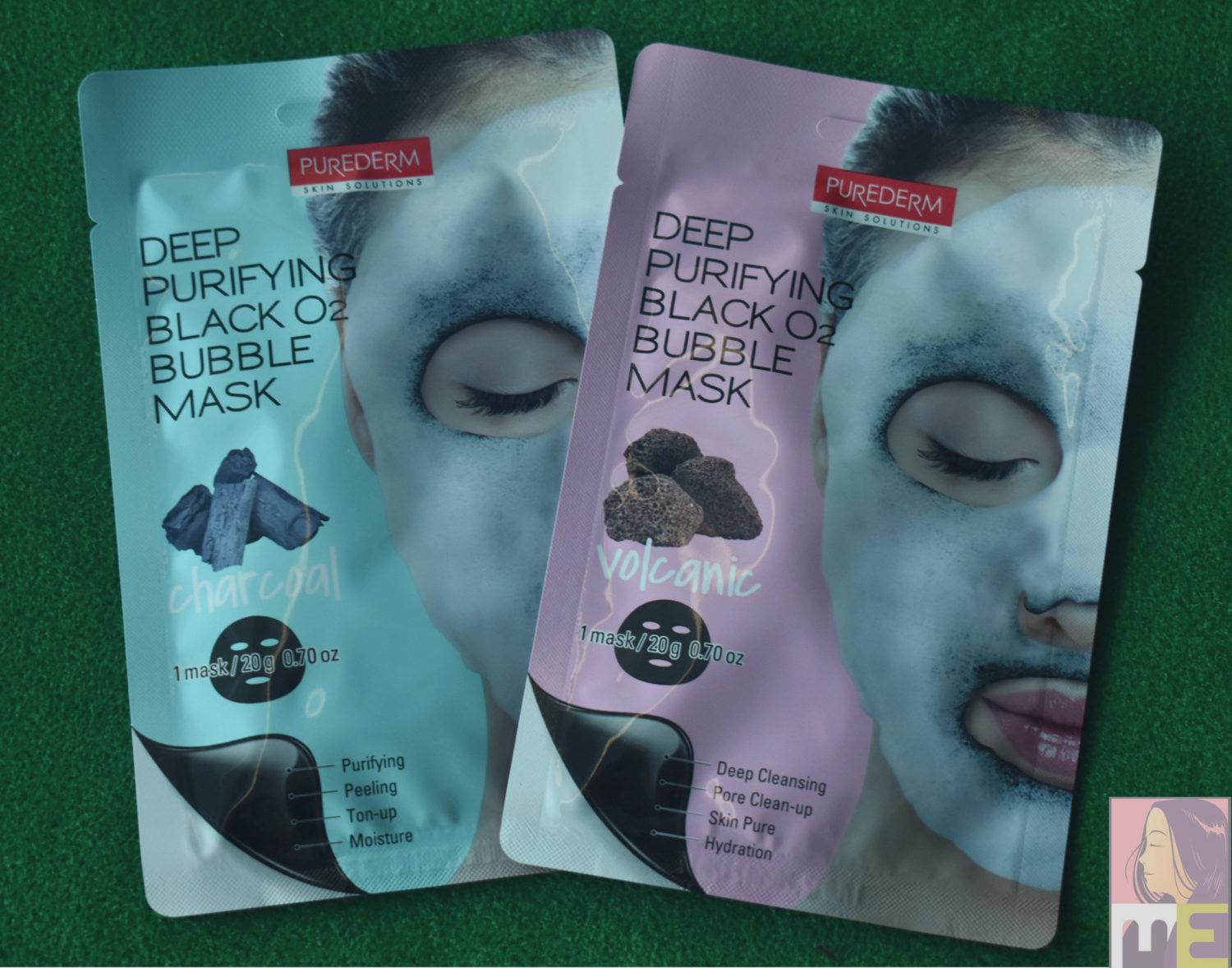 Unlike any other sheetmask that's supposed to be used after the toner, these masks are meant to be used after the 2nd cleanser and then wash off before applying the toner. I used the Charcoal one a couple of days before heading out to Kerala and used the Volcanic one while I was staying at Kerala.
Feature
1. O2 black mask sheet that create a rich bubble mixed well with air.
2. Moisture based that cleans the pores' residues and wastes mildly.
3. Delivers abundance of minerals to the skin to create clearer, soft skin and better skin tone.
4. Removes sebum and wastes in pores to make your skin cleaner.
How to use
1. Before use, rub the surface of the pouch so that the contents are evenly mixed.
2. Attach the mask sheet to the dry face.
3. After about 10 to 15 minutes, wait for the oxygen bubbles to rise sufficiently.
4. Remove the sheet and rinse with lukewarm water.
My Experience: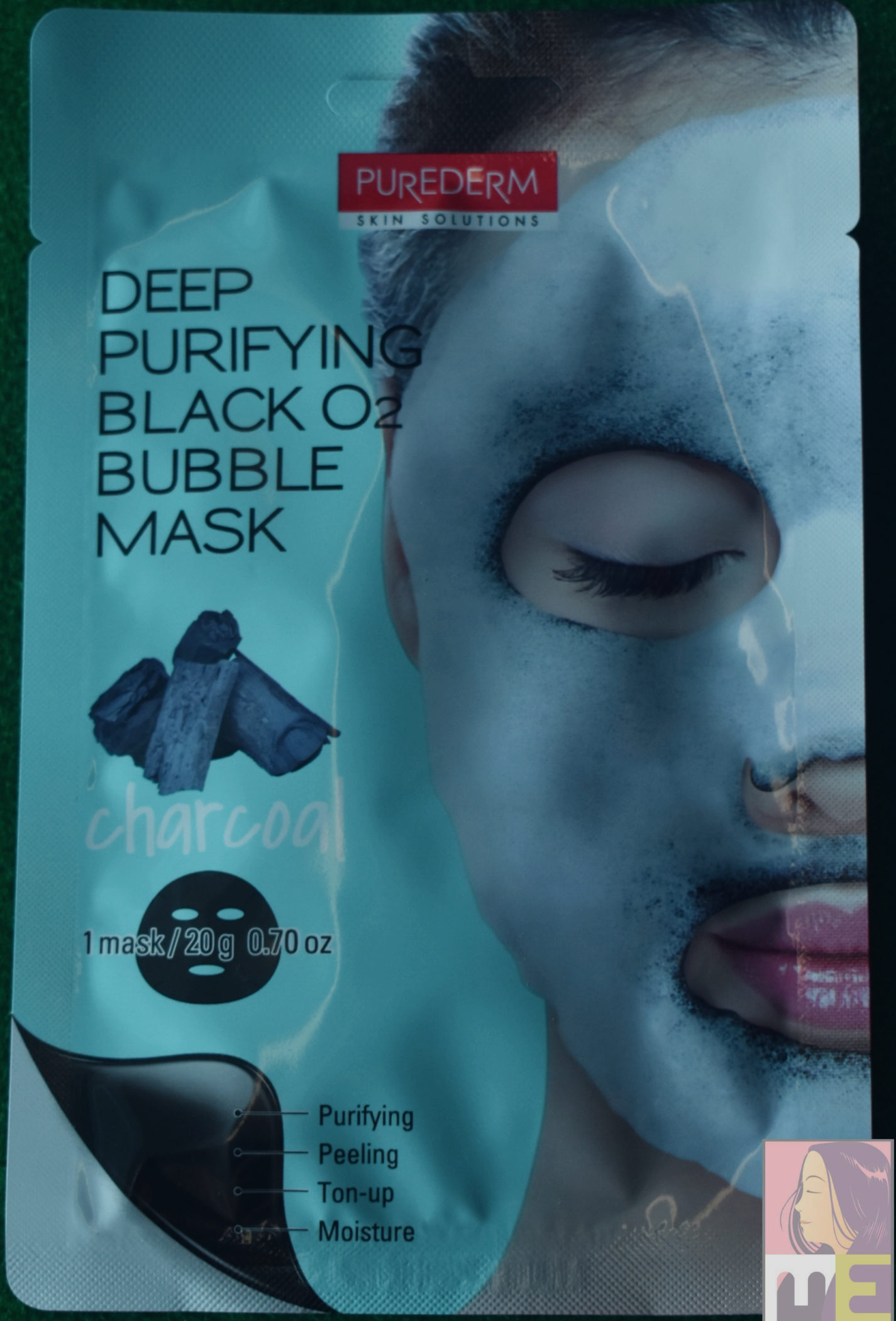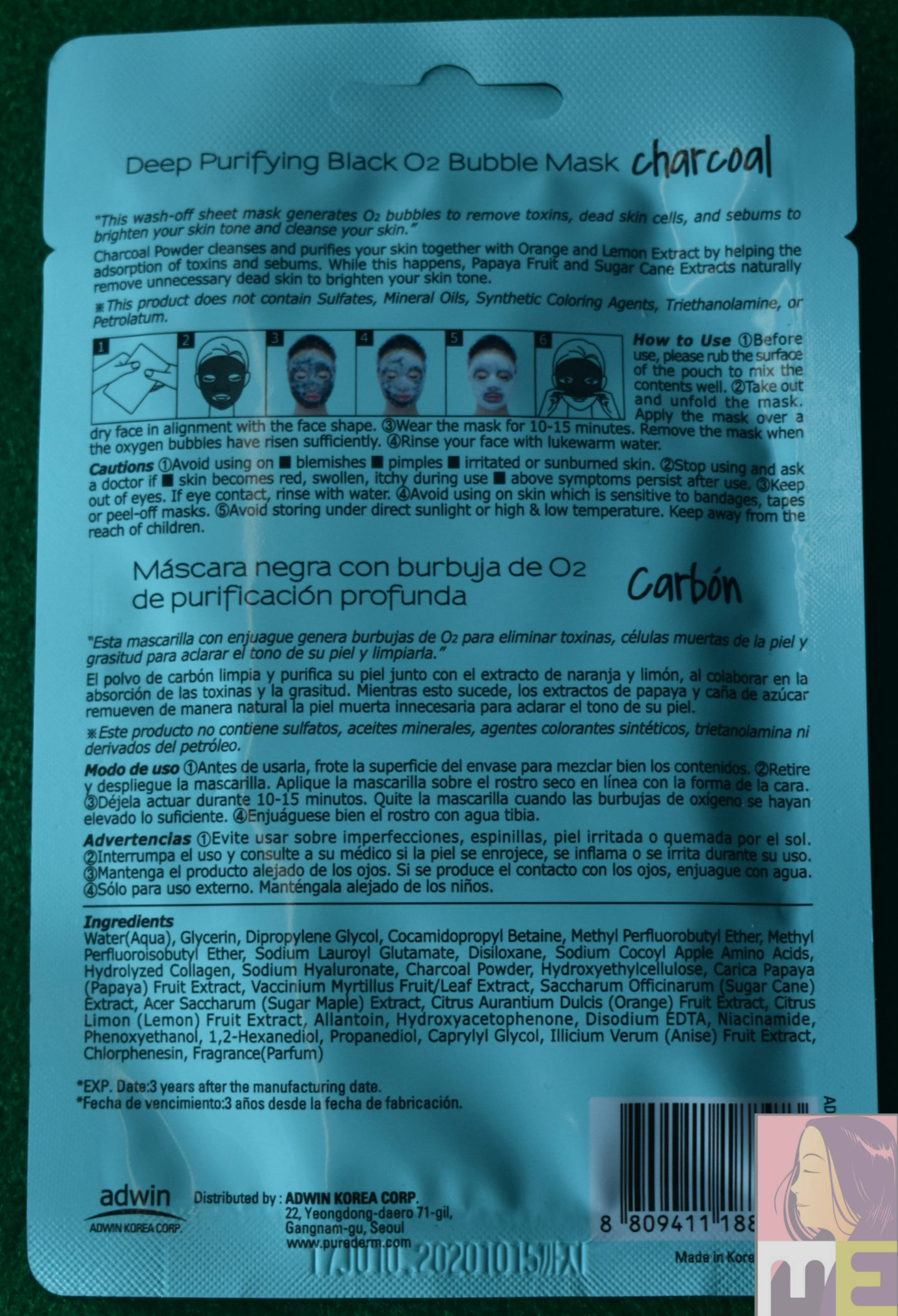 When I used the Charcoal mask, I had tiny little stubborn bumps on both of my cheeks that wouldn't go away and my skin needed a deep detoxification. I double cleansed my skin and applied the mask. The black sheet was drenched in enough transparent serum and as soon as I put it on, it started clouding on my face.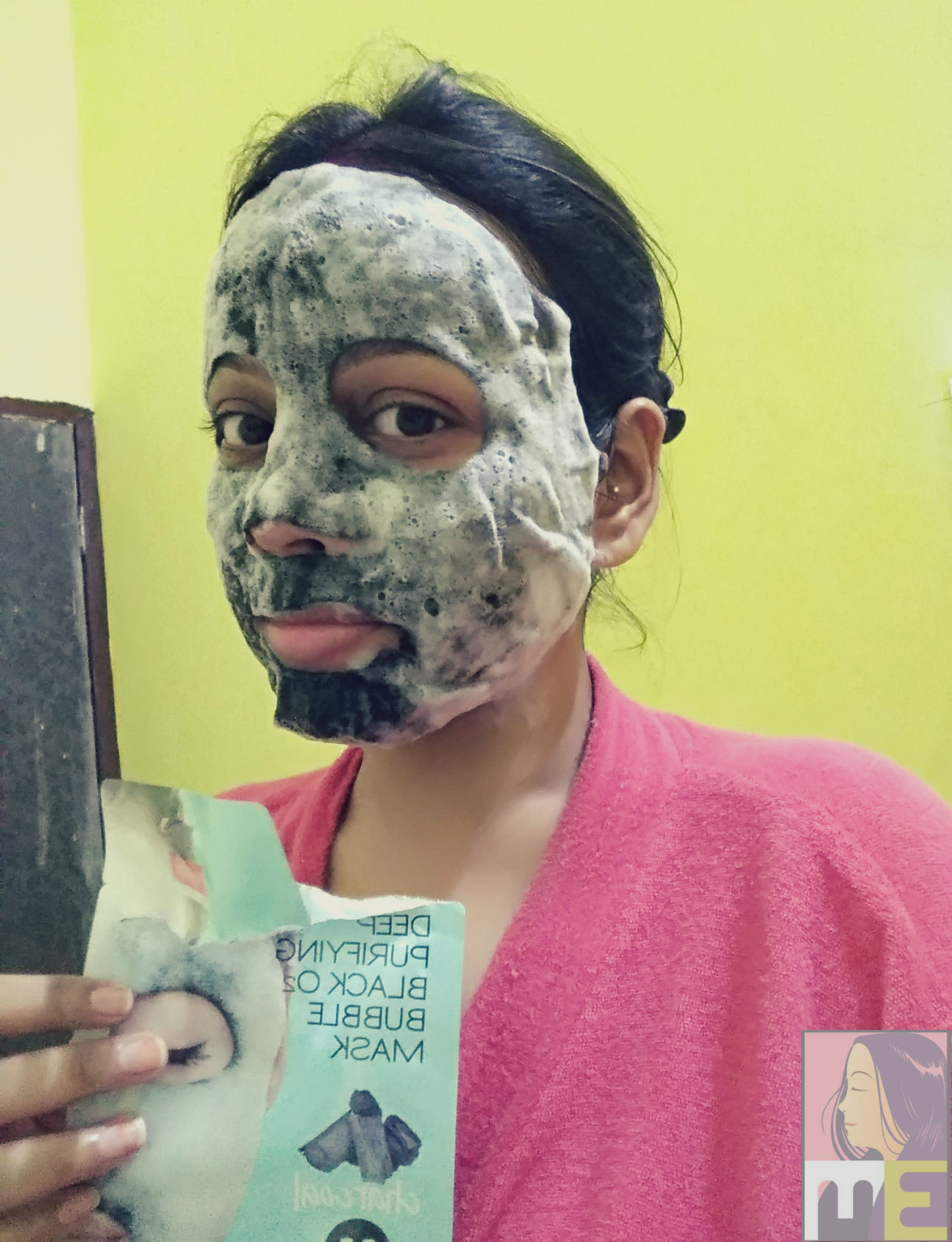 I could literally hear the foams forming and it formed both inwards and outwards my skin. The foam just kept growing and growing and after a while I had to lay down as the foams started dripping towards my neck.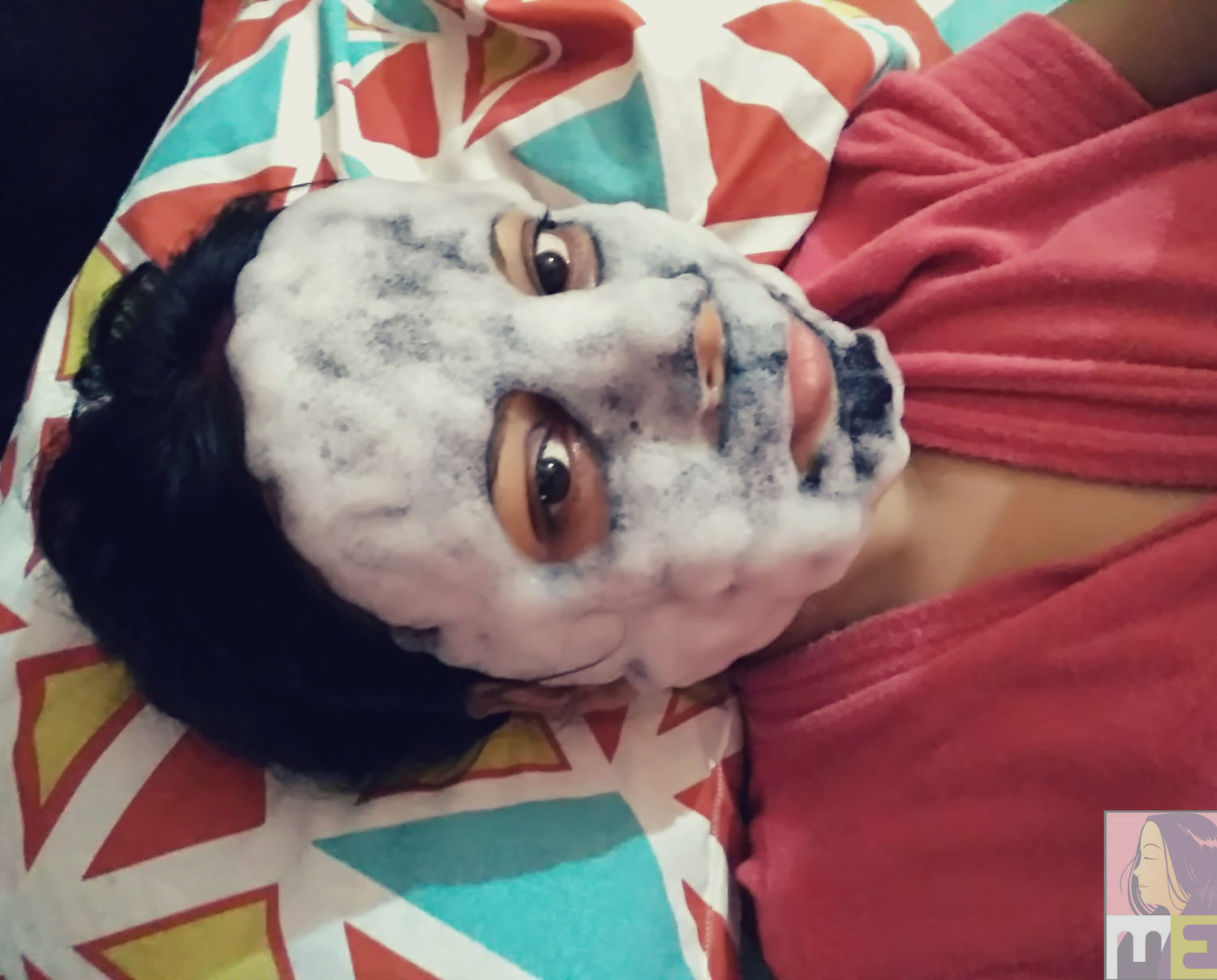 After 15-20 min I removed it and washed my face with tap water. To my immense pleasure the bumps had visibly reduced and I had a soft and clean face.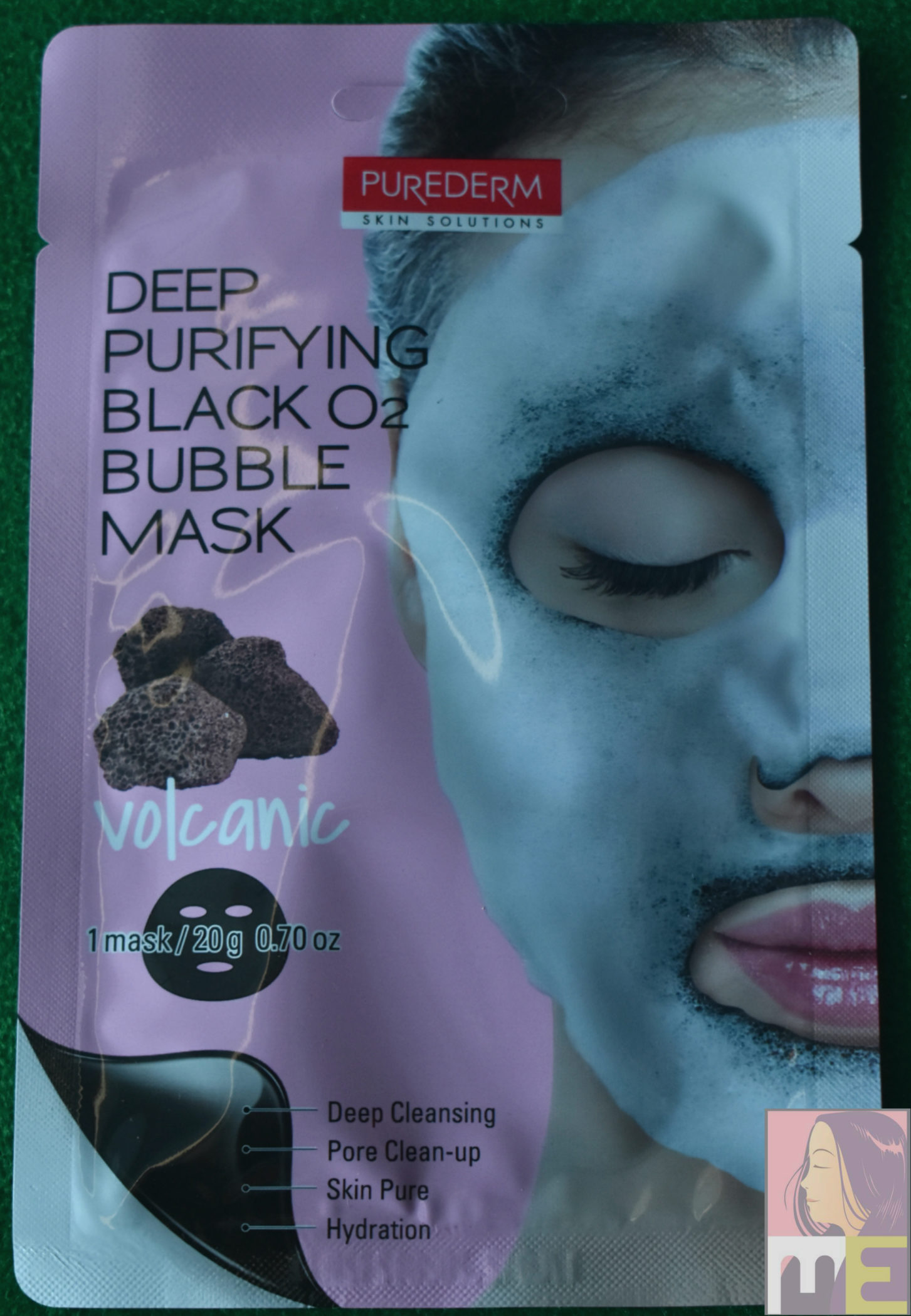 I used the Volcanic mask on the second last day of my trip. By this time my skin has gone through a lot and the bumps looked bigger and angry. I was staying at the tent that day and the bumps seemed to spread a lot more. I washed my face and applied the Purederm Deep Purifying Black O2 Mask Volcanic and the experience was similar to the charcoal one. It started clouding on my face and after 15 minutes I removed it to reveal a calm and soothed skin with notably smaller and calm bumps. My skin looked smooth and soft and I could hardly believe that I had ugly and angry bumps on my face just 15 minutes ago.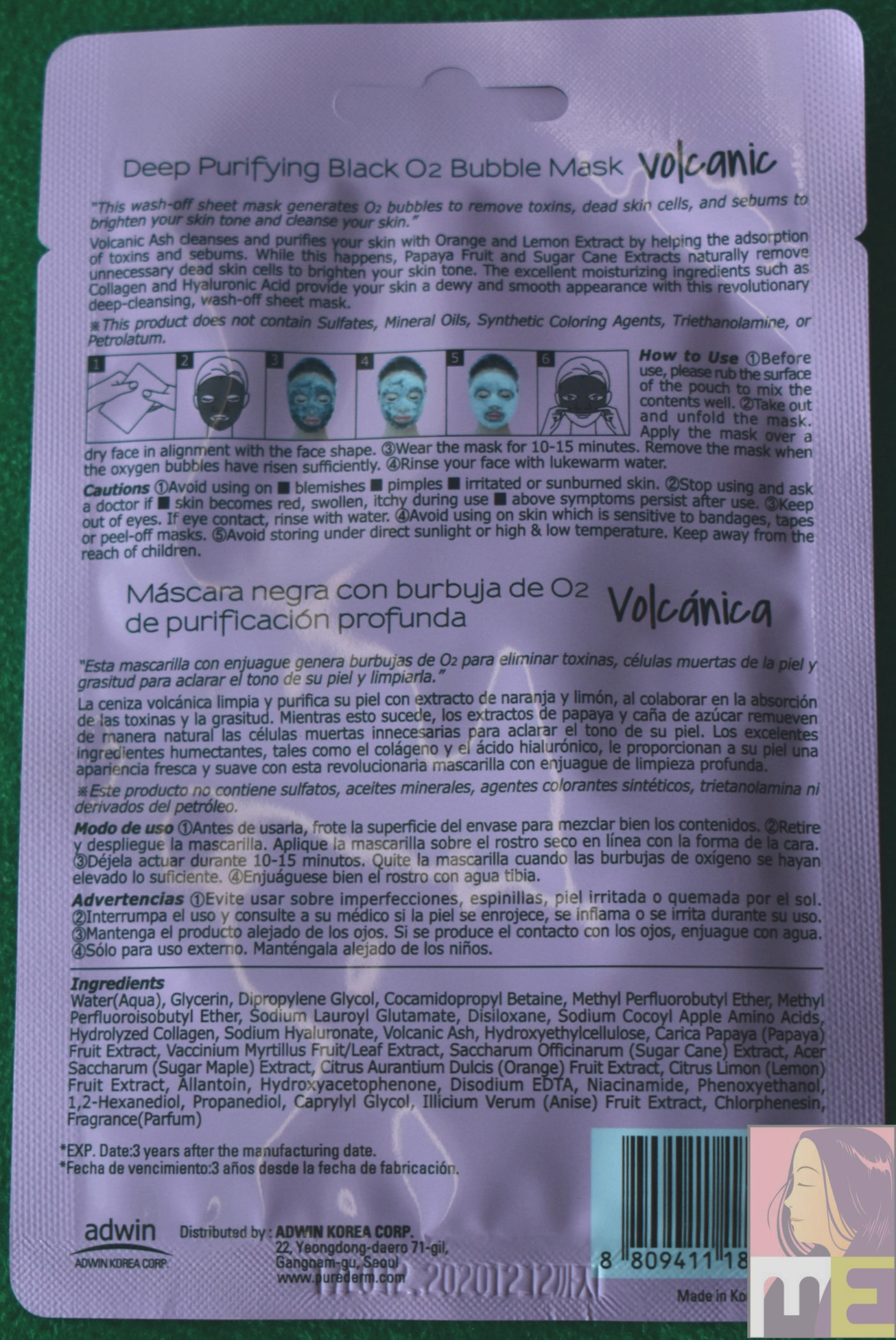 Overall, I really, really loved the masks. They detoxified my skin immensely and calmed down my irritated bumps. I felt like it sucked out all the impurities and toxin from my skin. I would highly recommend it to anyone who needs a deep purification and detoxification.
Pros:
Calms irritated skin
Deep purifies
No sulfates, mineral oils, synthetic coloring agents, triethanolamine or petrolatum
Moisturizies the skin
Fun application
Enriched in orange, lemon , papaya and sugarcane extract
Cons:
Nothing
Where to buy:
Price:
$.59
Rating:
5/5