After a 7 hour flight from Kolkata, we finally reached Kerala. But there were still hours to reach our destination, Alleppey. As exhausted as we were, my habit of sleeping throughout the flight got tampered with as I had to babysit my husband for 7 long hours; he hates flying. It was our first trip together, a huge window to learn each other's differences (i.e: I didn't care if the flight crashed, he did).
After hopping in to the car, I finally got to sleep while he befriended the cab driver and talked about God knows what. We had earlier received a mail with an instruction to a safer road than the one suggested by Google Map and the manager's personal mobile number, which turned out really very helpful.
After a little more than a couple of hours we reached Vasundhara Sarovar. After a 7 hrs long flight and a total 3 hours of cab ride the thing that can complete make your day (and in our case night) is a warm welcome. We were welcomed with smiling faces, a traditional welcome Tika, A wet towel and a welcome drink. That's when I realized my blunder, I was visiting the hotel as a blogger, but I forgot to mention that I'm accompanied by my Photographer/Husband and they had a twin room reserved for us. Suddenly, the episode from 'How I Met Your Mother' popped up in my mind where Marshal and Lily built themselves twin beds after having slept at the comfort of twin beds at a hotel. And then I remembered how I haven't slept that comfortably lately, he snores.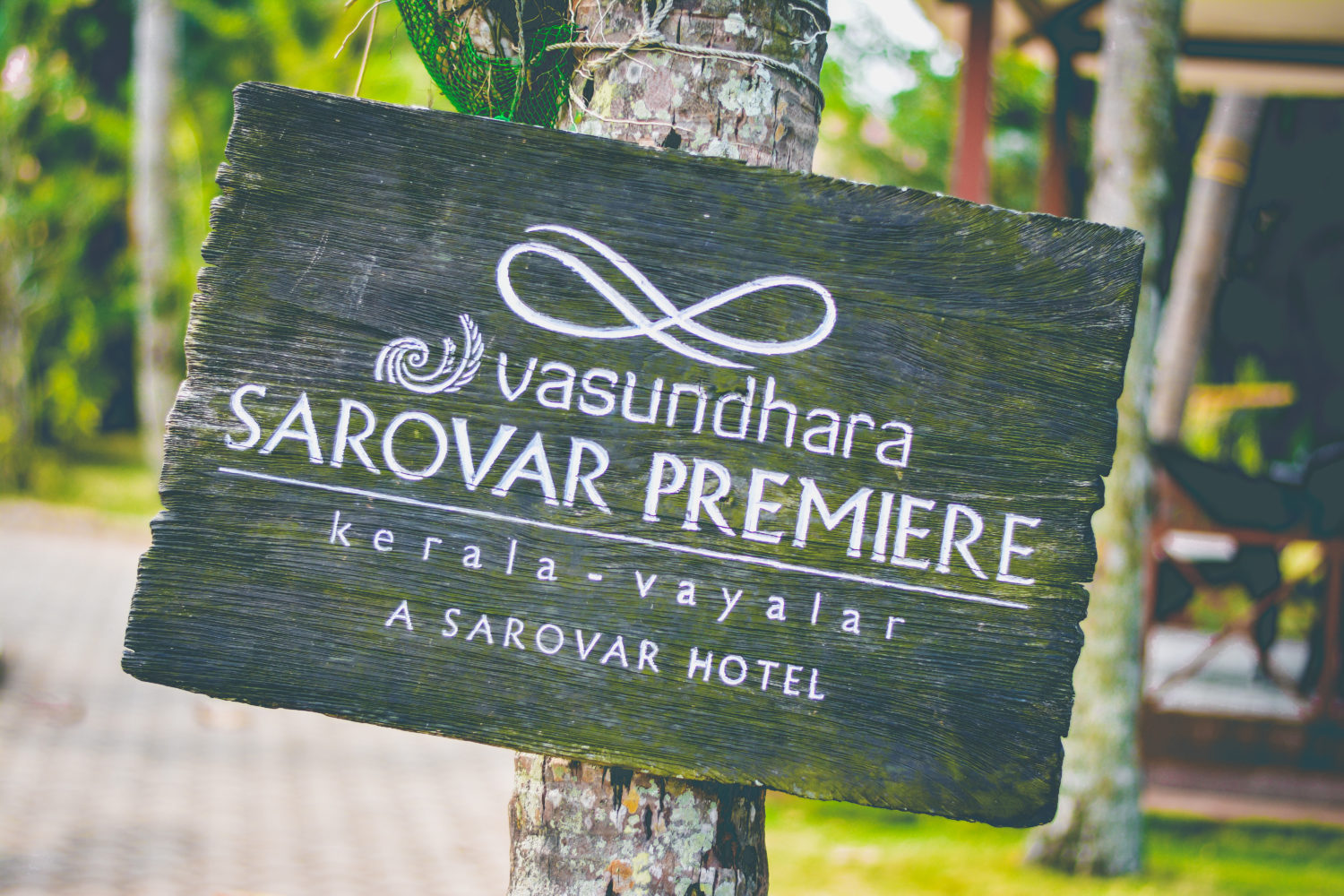 We got our itinerary sorted and were escorted to our room. Upon entering our room, it took me two seconds to realize that it's an eco friendly hotel. But we'll come to that later, as of now let's talk about the aesthetics. The whole hotel is theme based. The lounge area depicts the setup of a traditional Kerala Festival. The decor, the elephant ornaments, the umbrellas, the kathakali costumes, the pillars gives you a glimpse of how a festival in Kerala looks like, while the wall is painted with pictures of viewers who gather to watch the festival. The corridors are theme based as well, with different area featuring different colour and ambiance.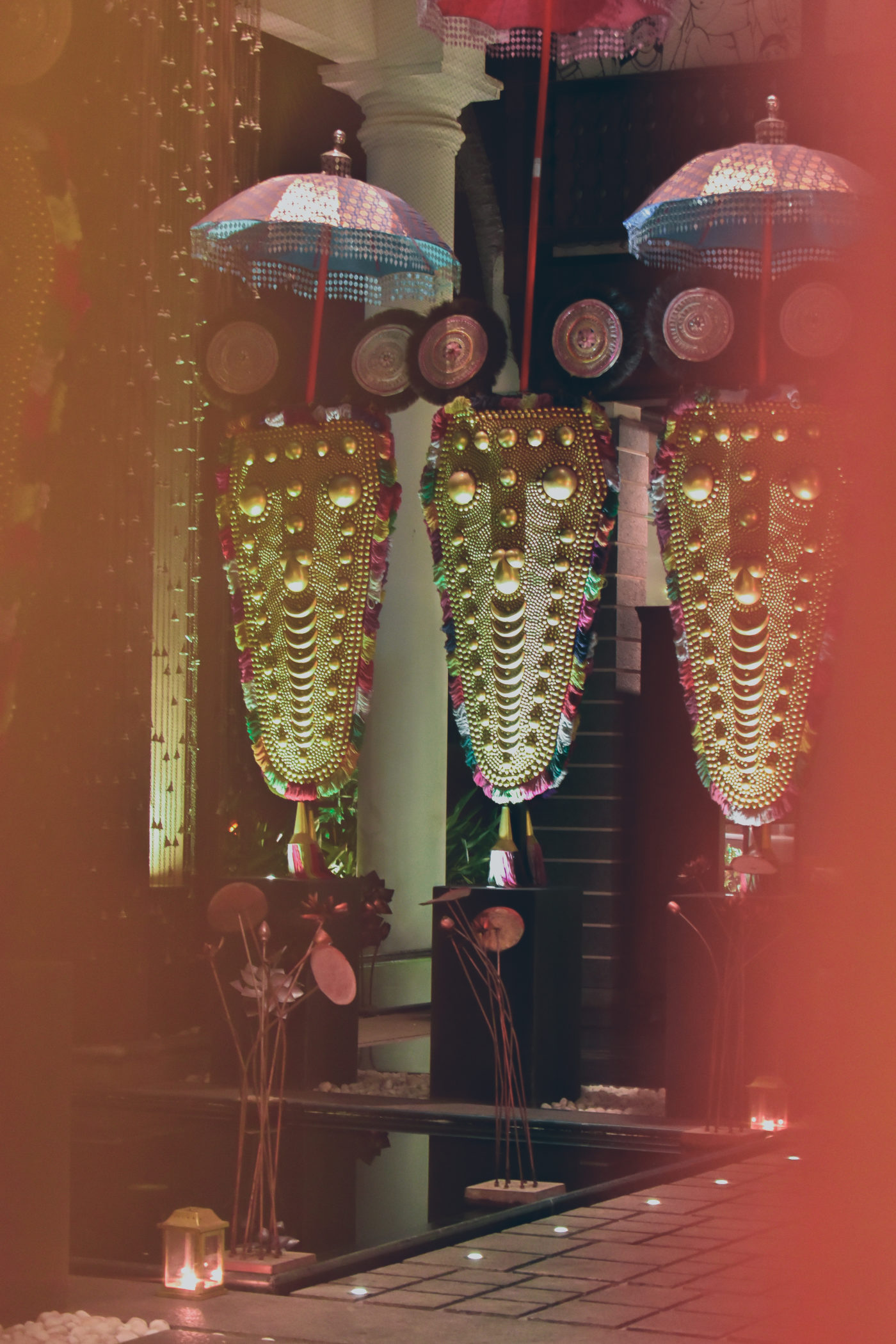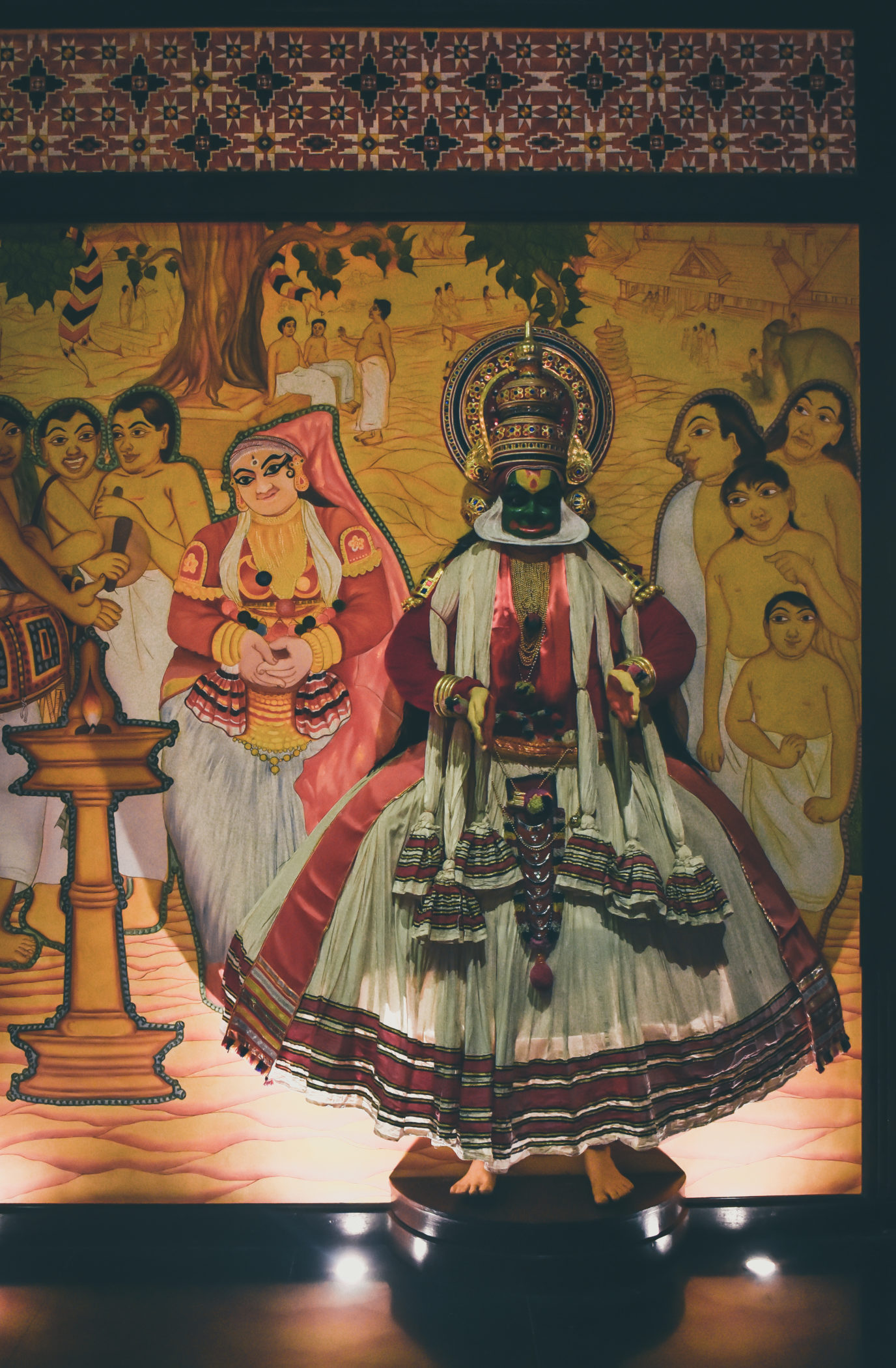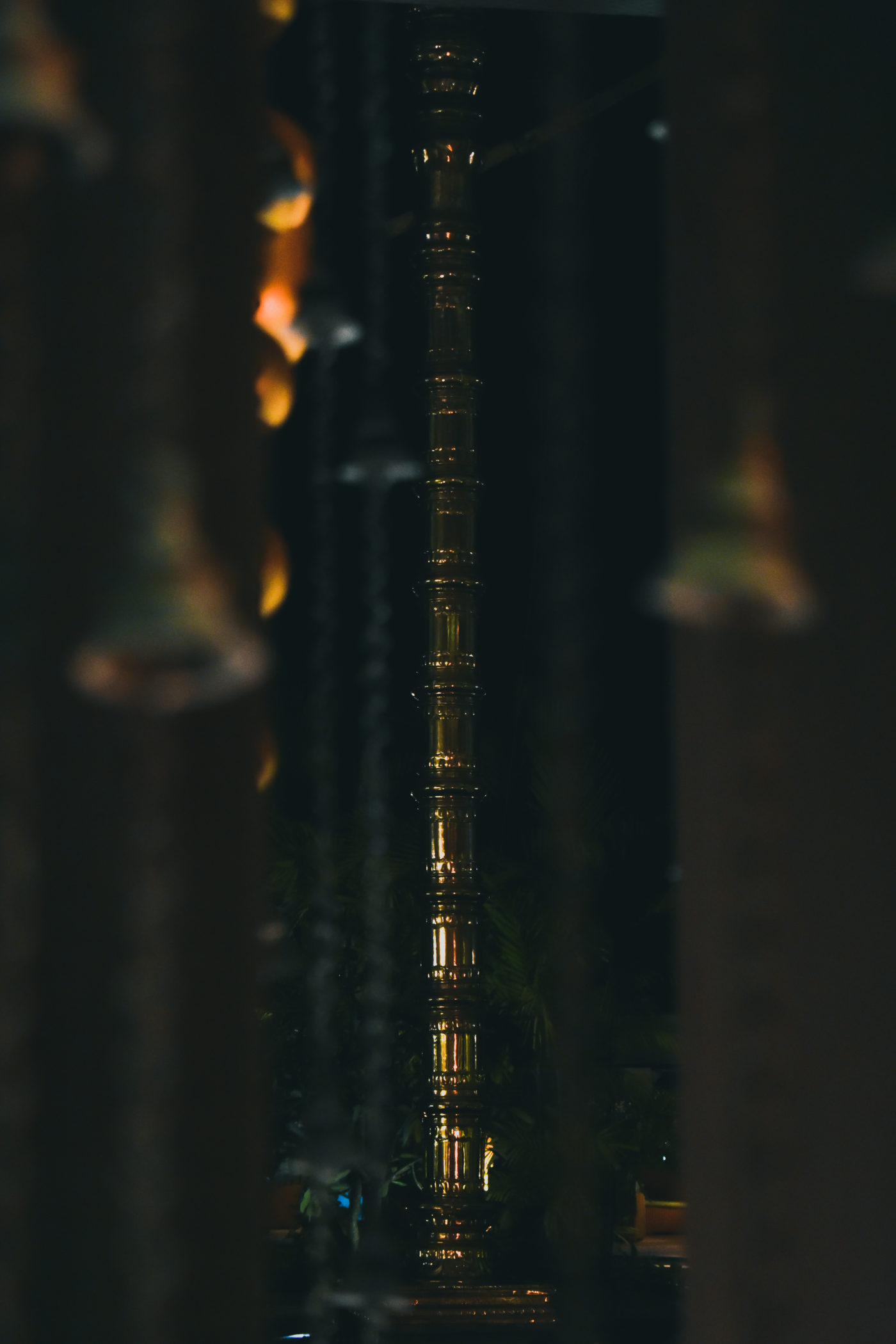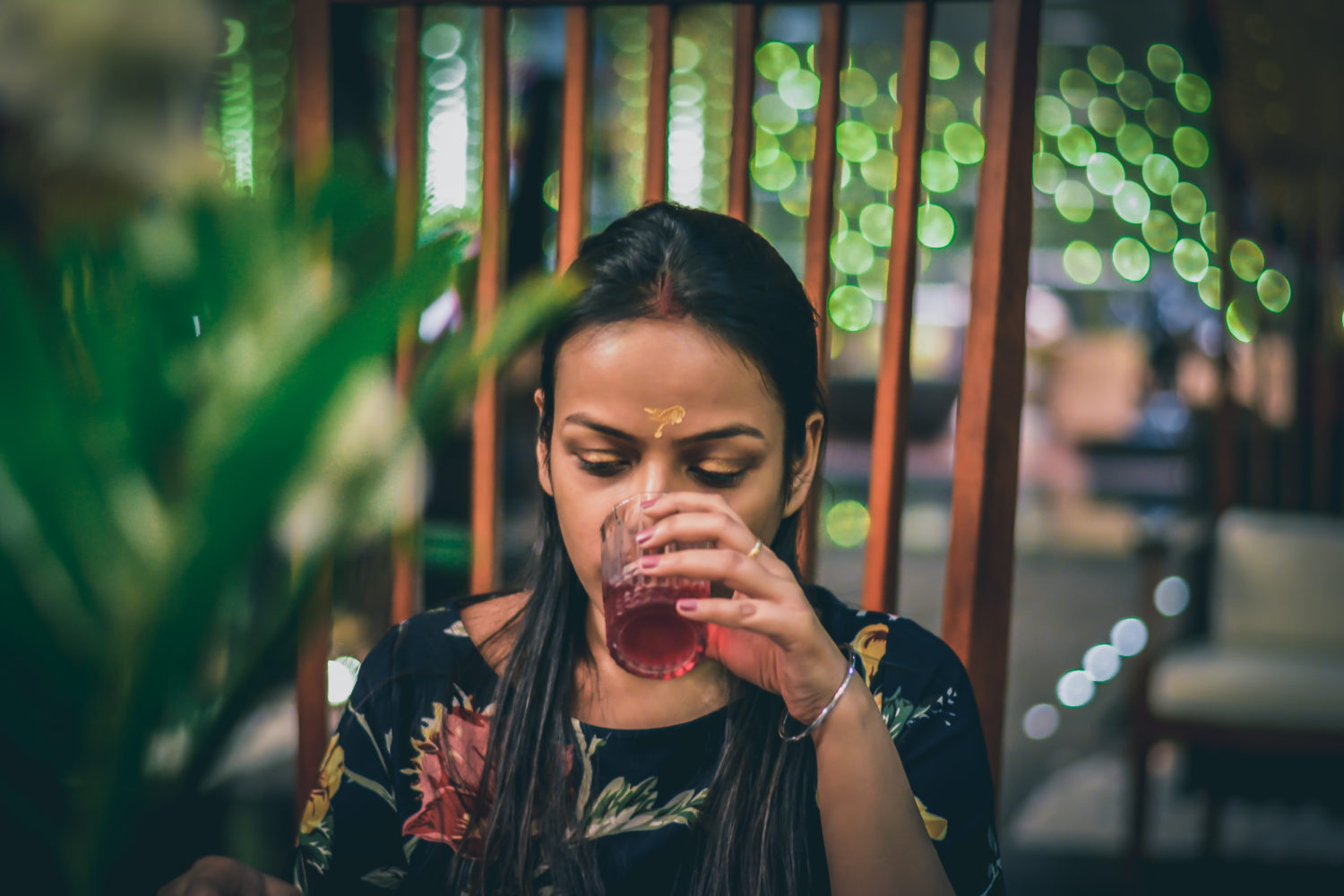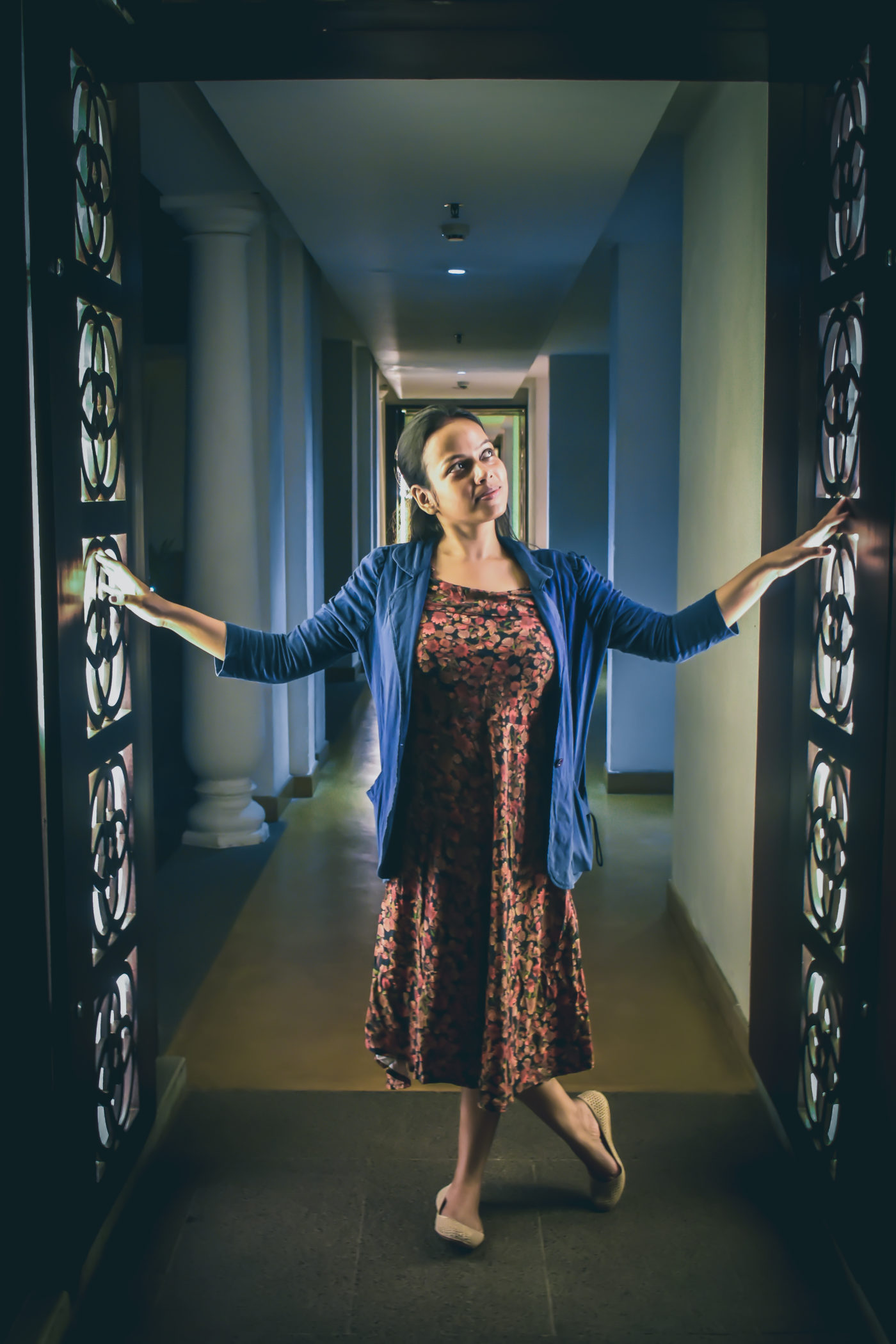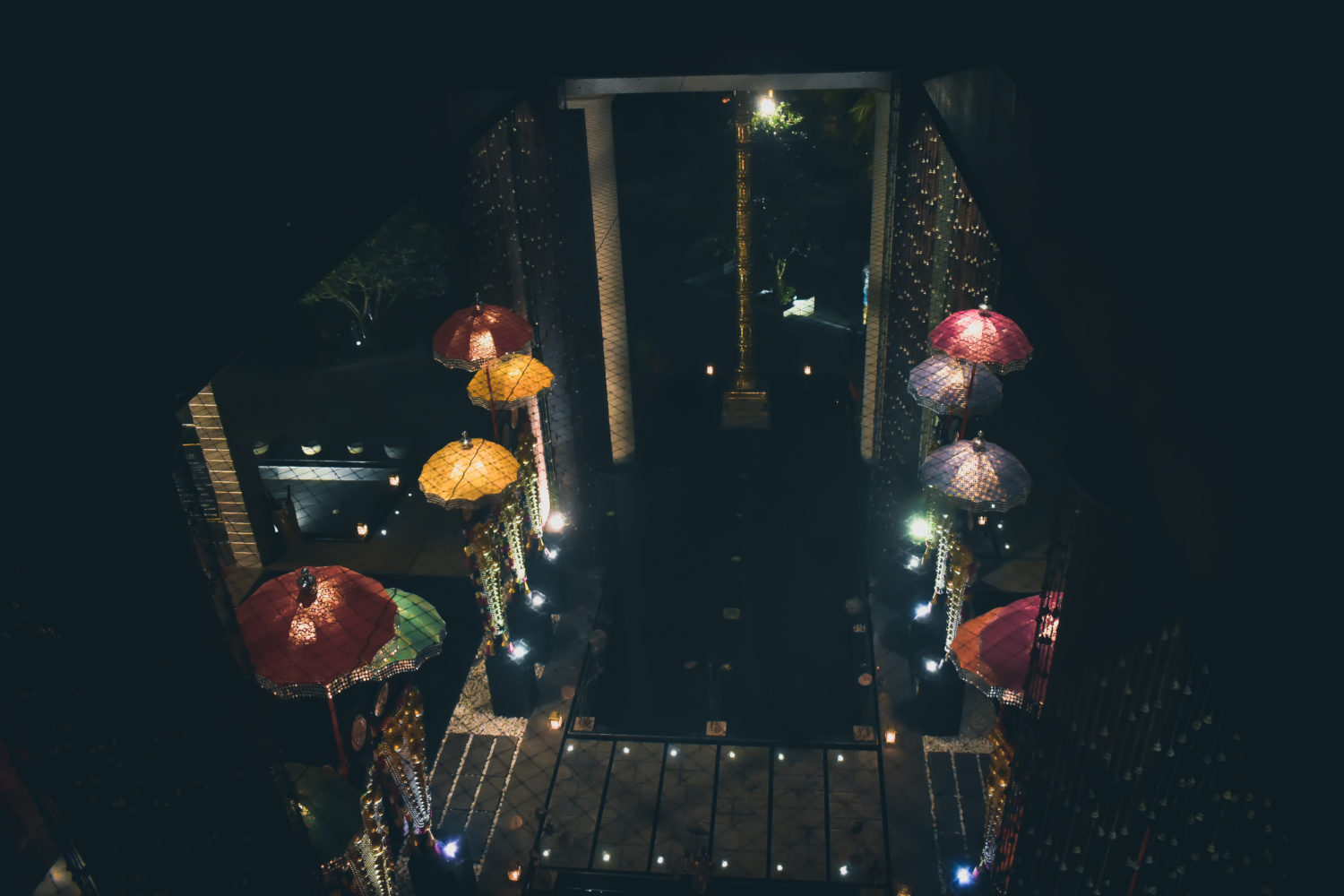 Soon we were led into a spacious twin bedroom, the place that's going to be our home for the next two days. There were welcome fruits on the table and a rack full of snack and an electric kettle along with tea and coffee making arrangements. Next to the table stood a cupboard that had a vault, a laundry basket, bathrobes in hangers and two eco-friendly sandals to give us the comfort of home. On the opposite side of the cupboard, there was a full length mirror and a door to the bathing room. The twin mirror in the bathroom was idle to shoot my travel skincare routine but I didn't manage enough time to actually do it. On our basin counter was a tray filled with drool worthy toiletries: a body lotion from Biotique, A soap bar from biotique, A shower cap, a disposal bag, a shaving kit, a pair of dental kits, an eco friendly loofah that's probably made out of coconut fibre, and a comb. A glass door led us to the shower that came down from heaven. Inside the shower area was another set of toiletries that include a Biotique shampoo, Biotique conditioner, the hotel's own range of shower gel, an eco friendly soap case and another soap bar from Biotique. Inside the shower was a wooden sitting area where you can dry and moisturize yourself. Honestly speaking, to me, the shower area was the highlight of my stay at Vasundhara Sarovar Premier.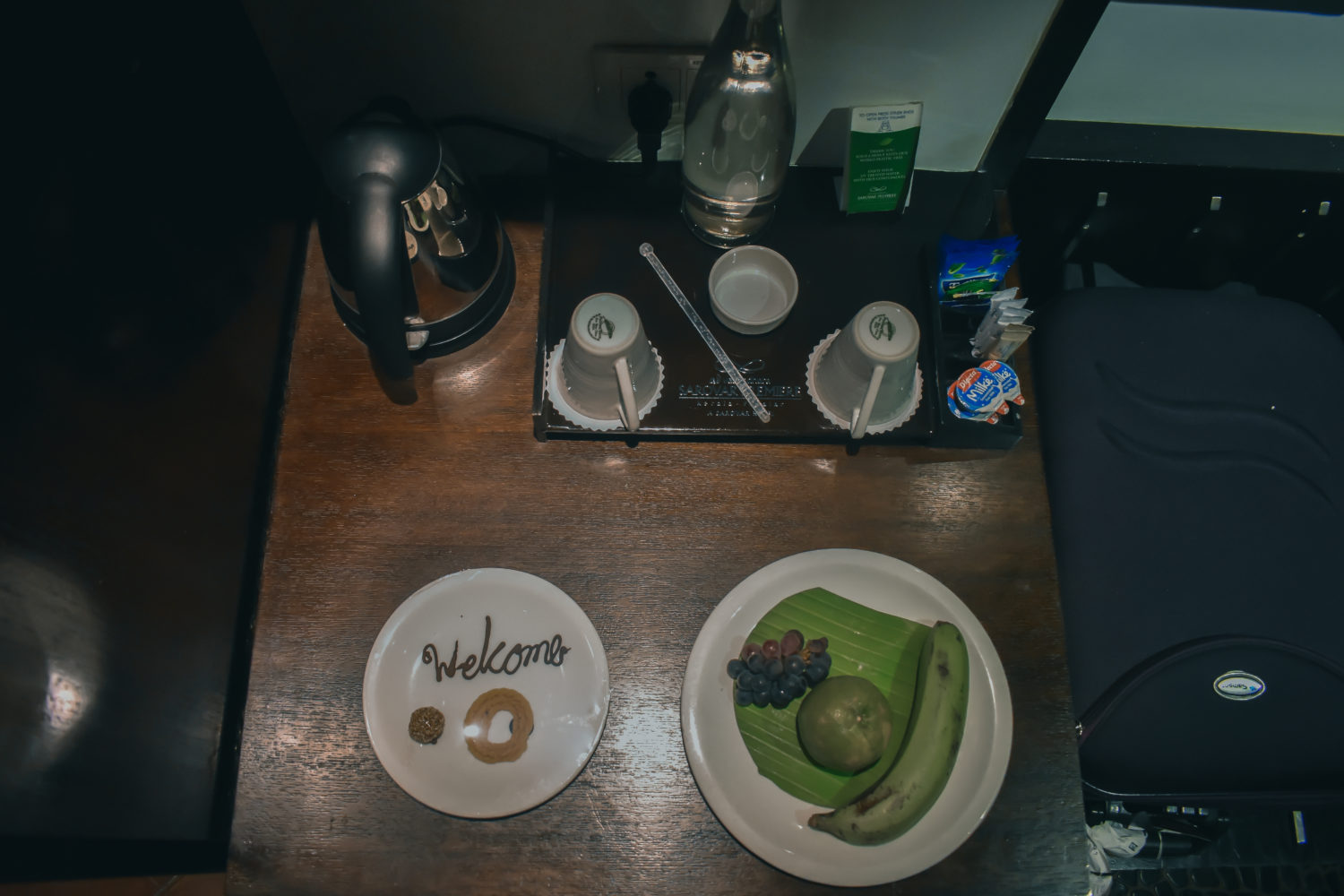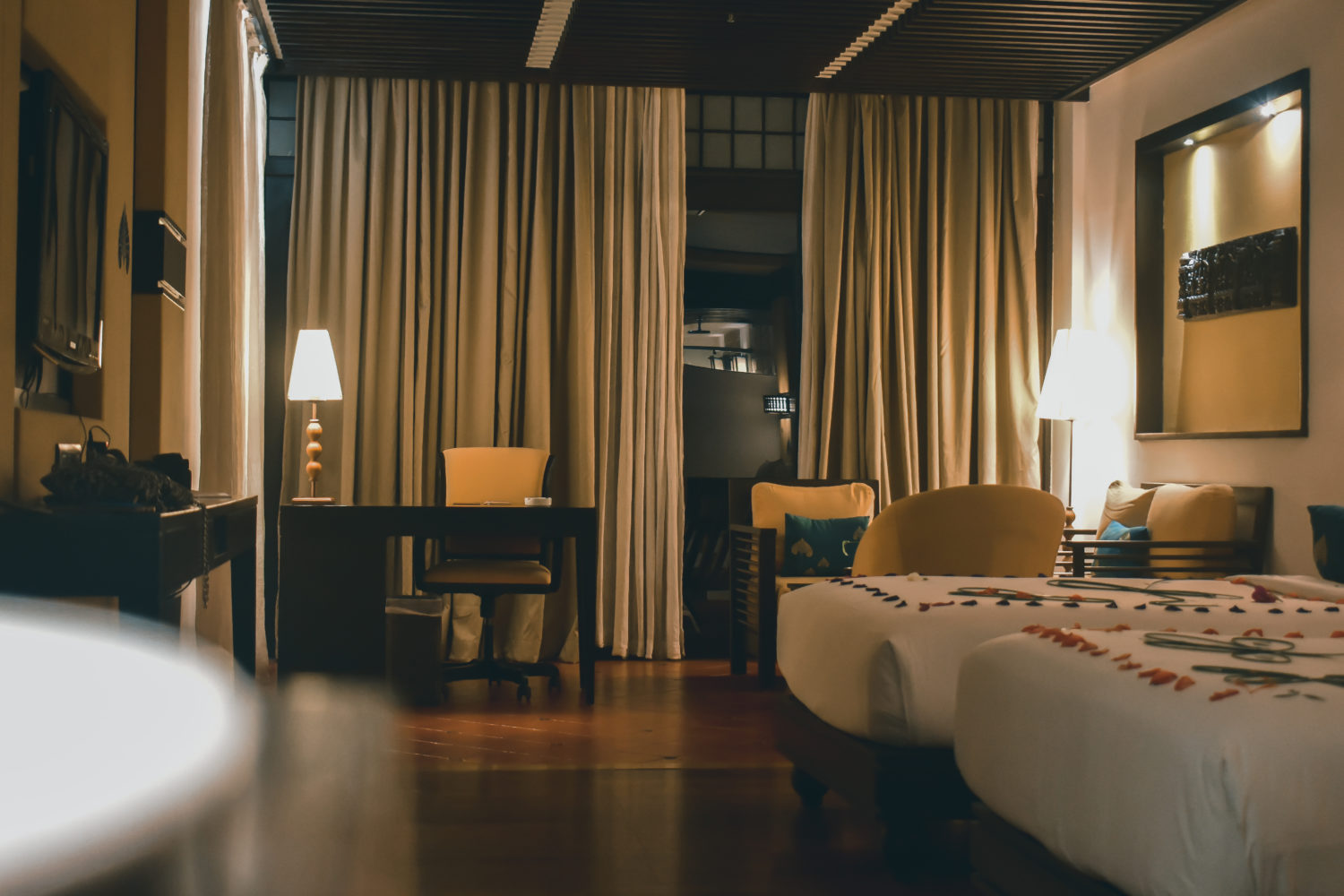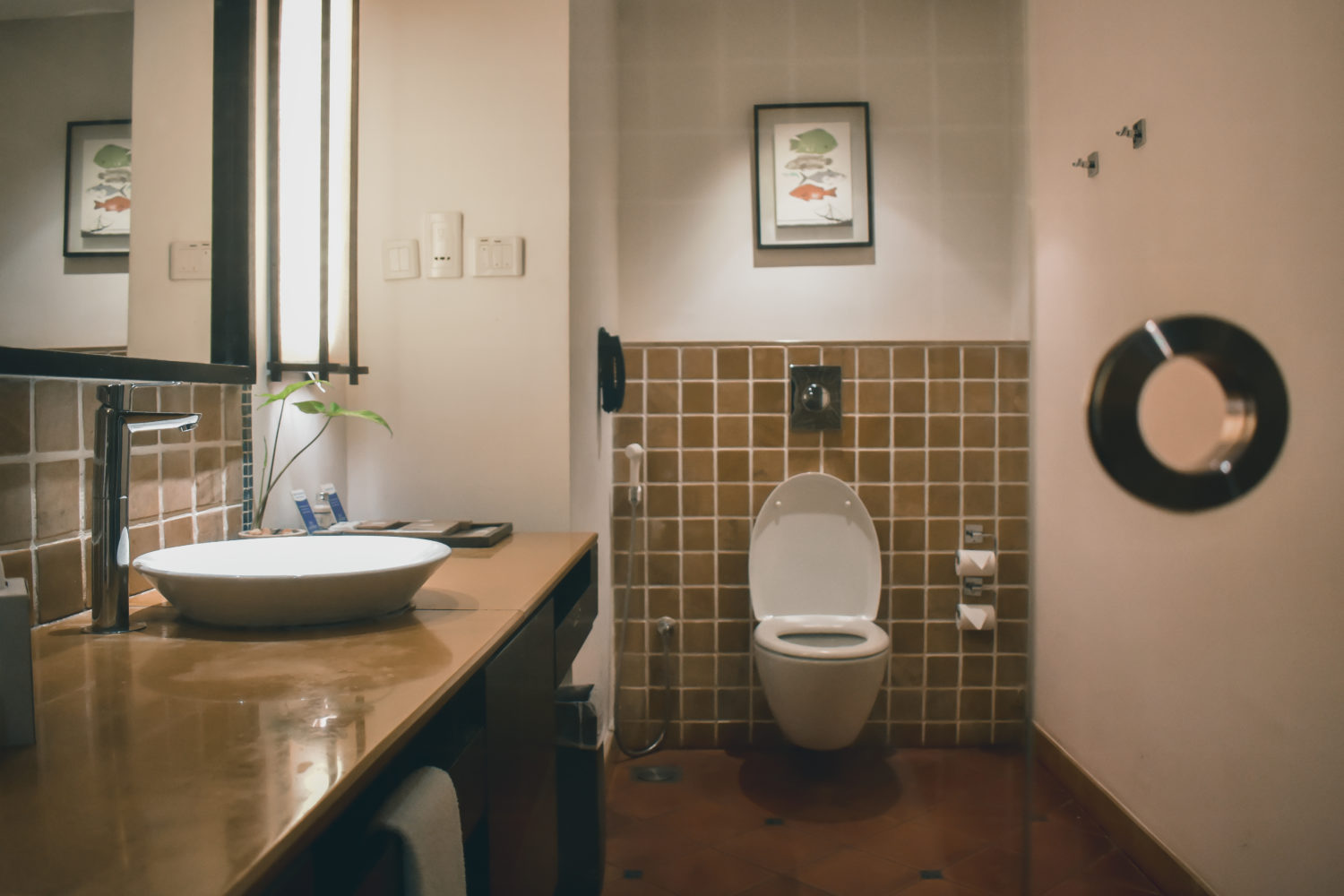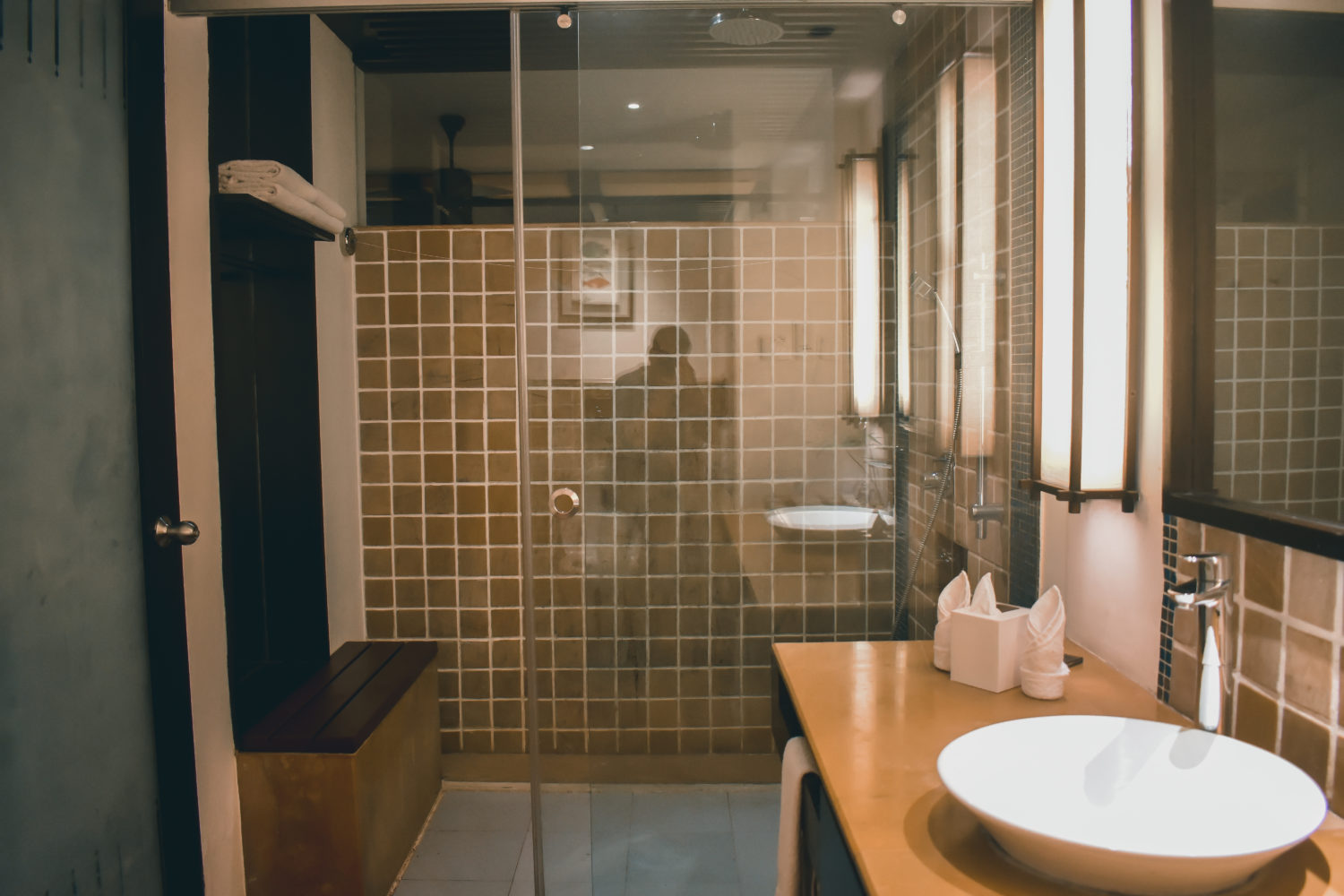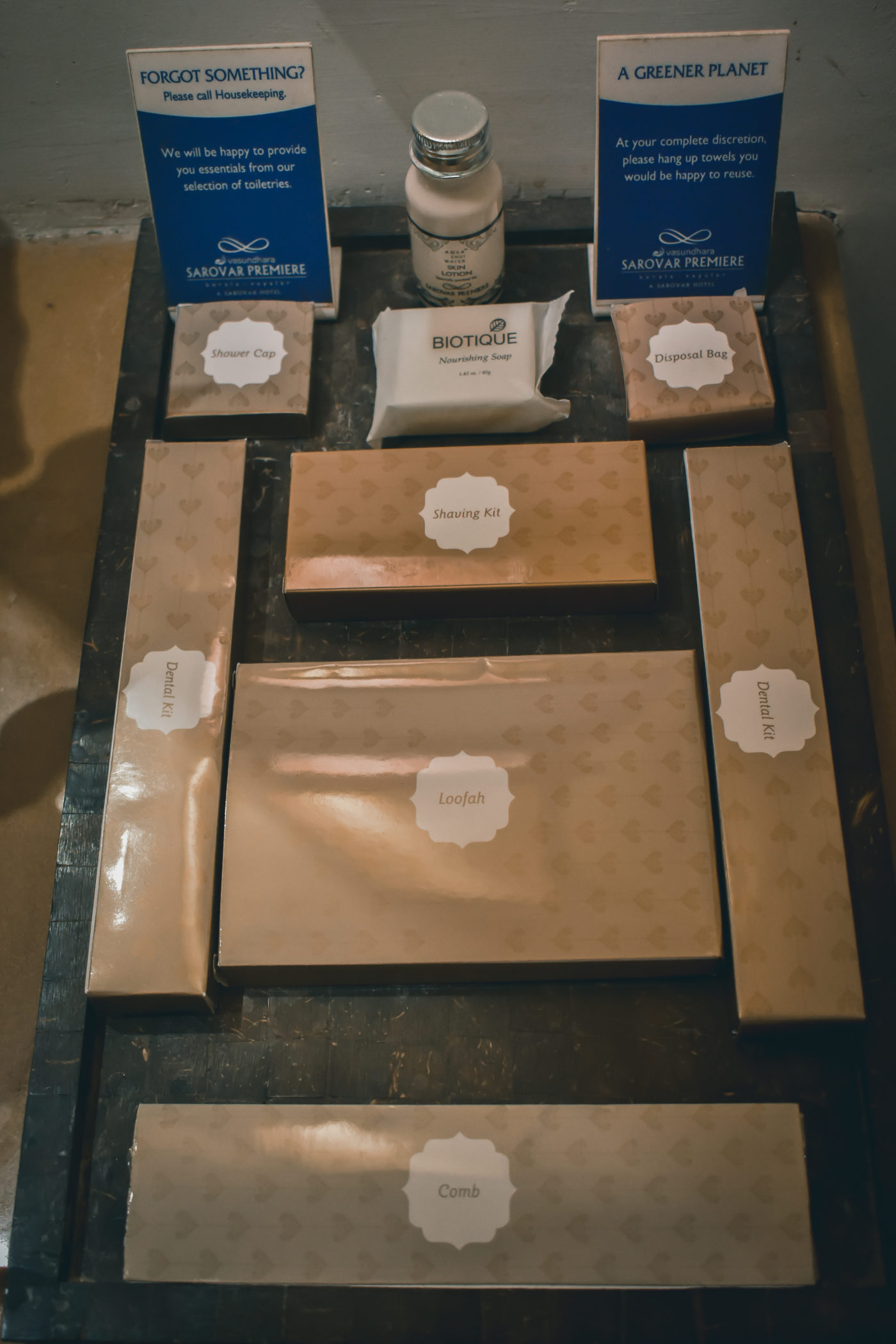 Coming to the room itself, like I already said, they had a twin bedroom reserved for us and they couldn't change our room because the whole hotel was booked out for a wedding. But I didn't mind because I needed a sound sleep and well, like I said, he snores, lol. The beds were decorated with flowers and leaves and each bed had a night stand beside it, and a common night stand that had a pencil and a note pad. The lights created a soothing and relaxing ambience. In front of the bed was a TV that almost managed to ruin my relaxation. Ever since I was a child, every time I walked in to a room that have a TV, I've always wondered what kind of a person comes to a vacation and watches TV. Well, now I know. Under the TV were charging stations and a couple of sleek tables. Walking away from the beds was a sofa set and a work table where my husband would transfer pictures to the laptop until late night. Behind the table, were these huge curtains and a glass door that leads you to the balcony where we would sit for hours and watch the pool, the traditional programs and the back water.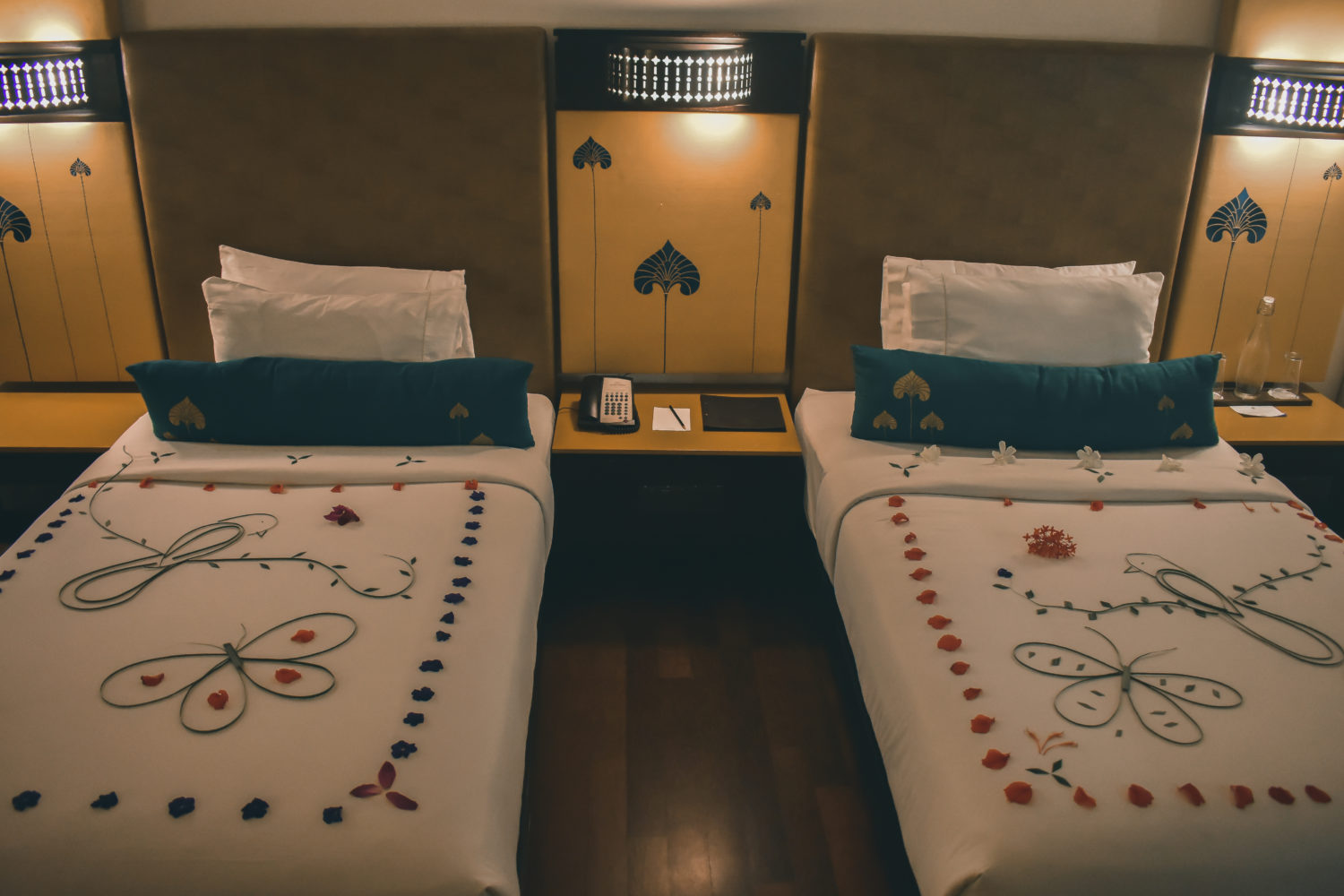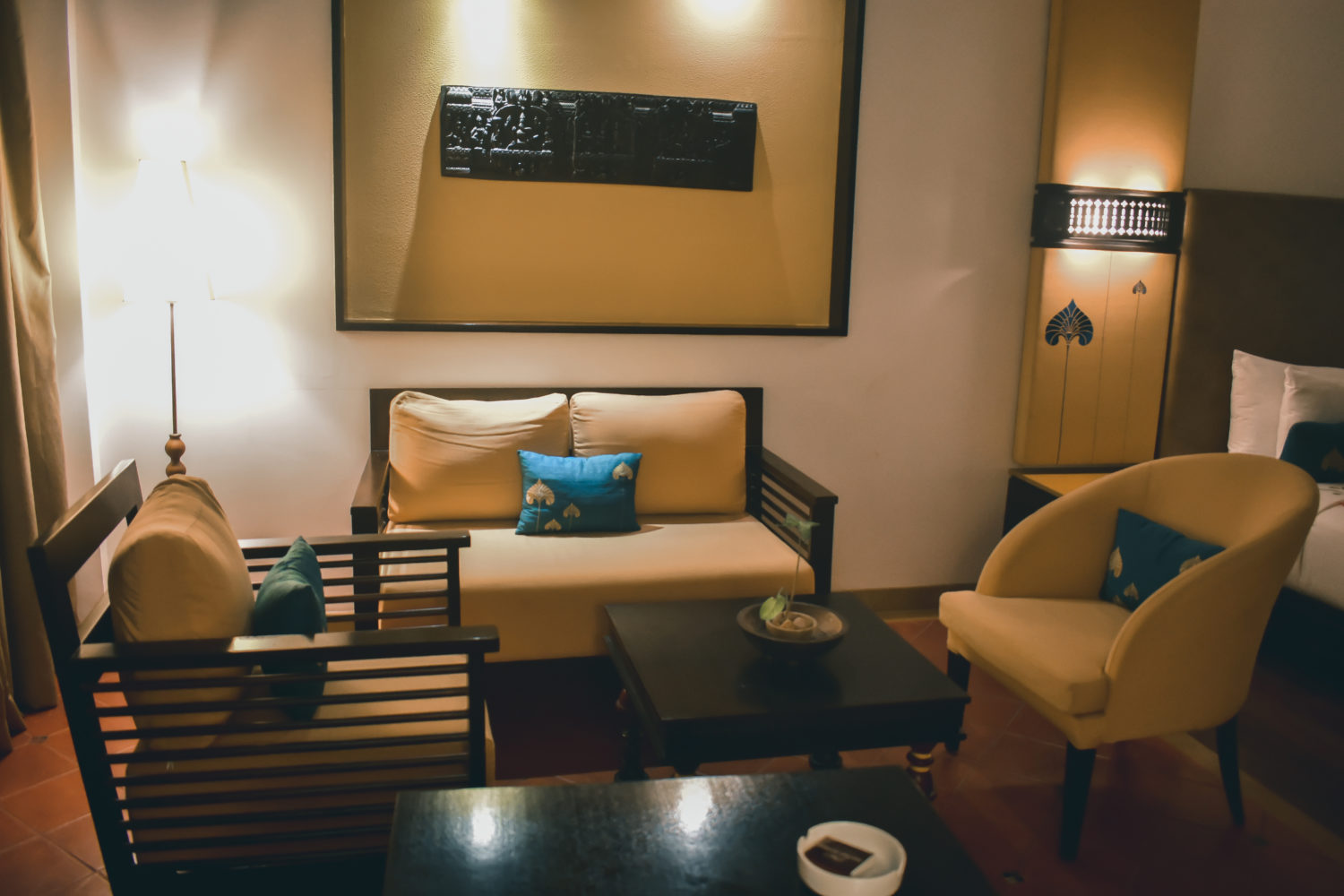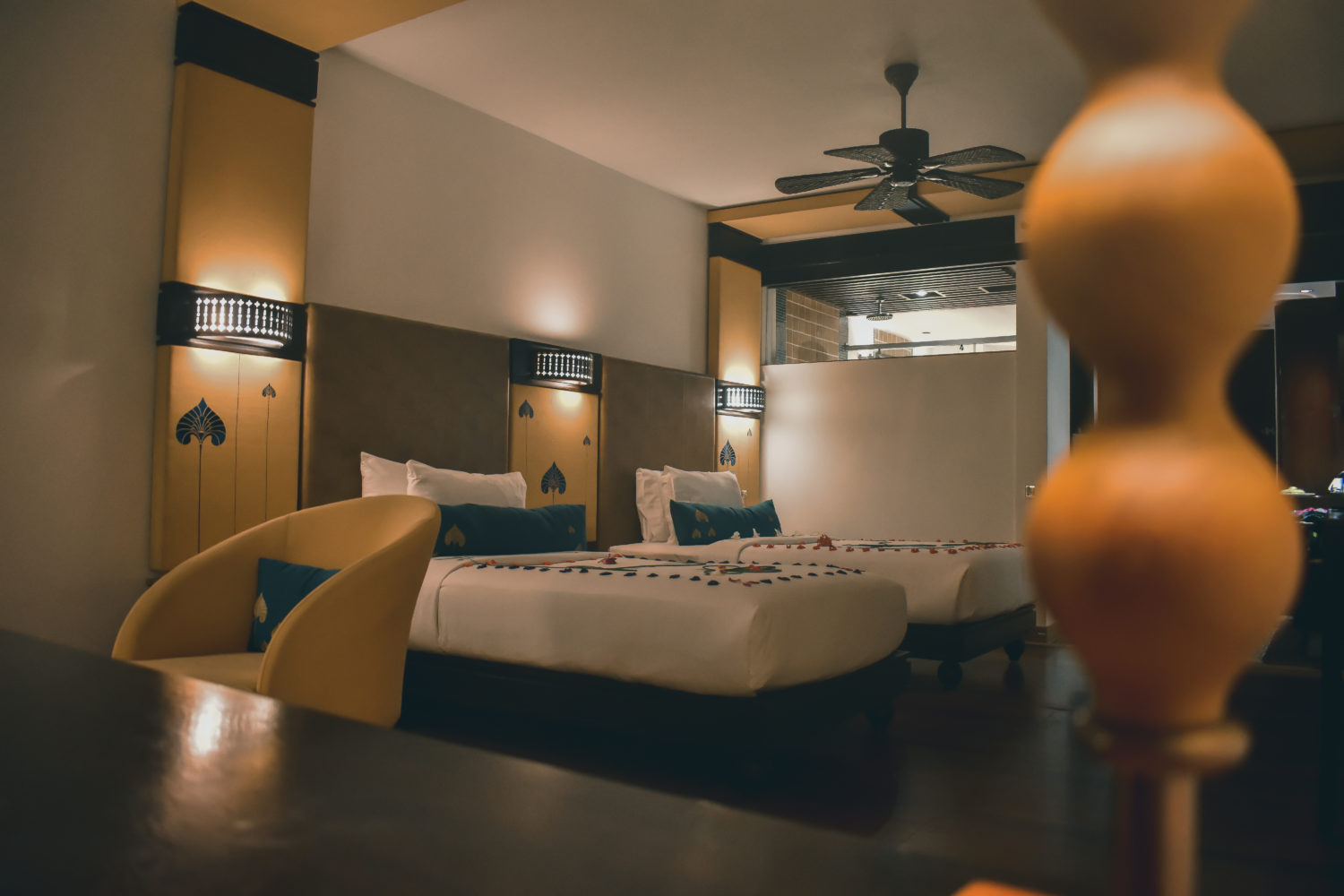 We showered and left for Mystic Spice: the dining area. When I said the whole hotel is theme based, I meant the whole hotel. Kerala is famous for their spices. We've often heard people asking to bring them spices if any of their friends or family is visiting Kerala. Quite fittingly the mystic spice is based on the theme 'Spice'. A whole wall is dedicated to showcase different types of spices Kerala has to offer, and from that wall you can tell how tasty their food is going to be. From continental foods to South Indian specialities they had it all. Most of the guests were either from the West or from the Middle East and the variety of food available was meant to compliment every taste bud. I got myself some spaghetti, sautéed vegetables, steamed rice, banana chips, daal and a naan from the live counter. I finished my meal with a custard from the dessert section and called it a day.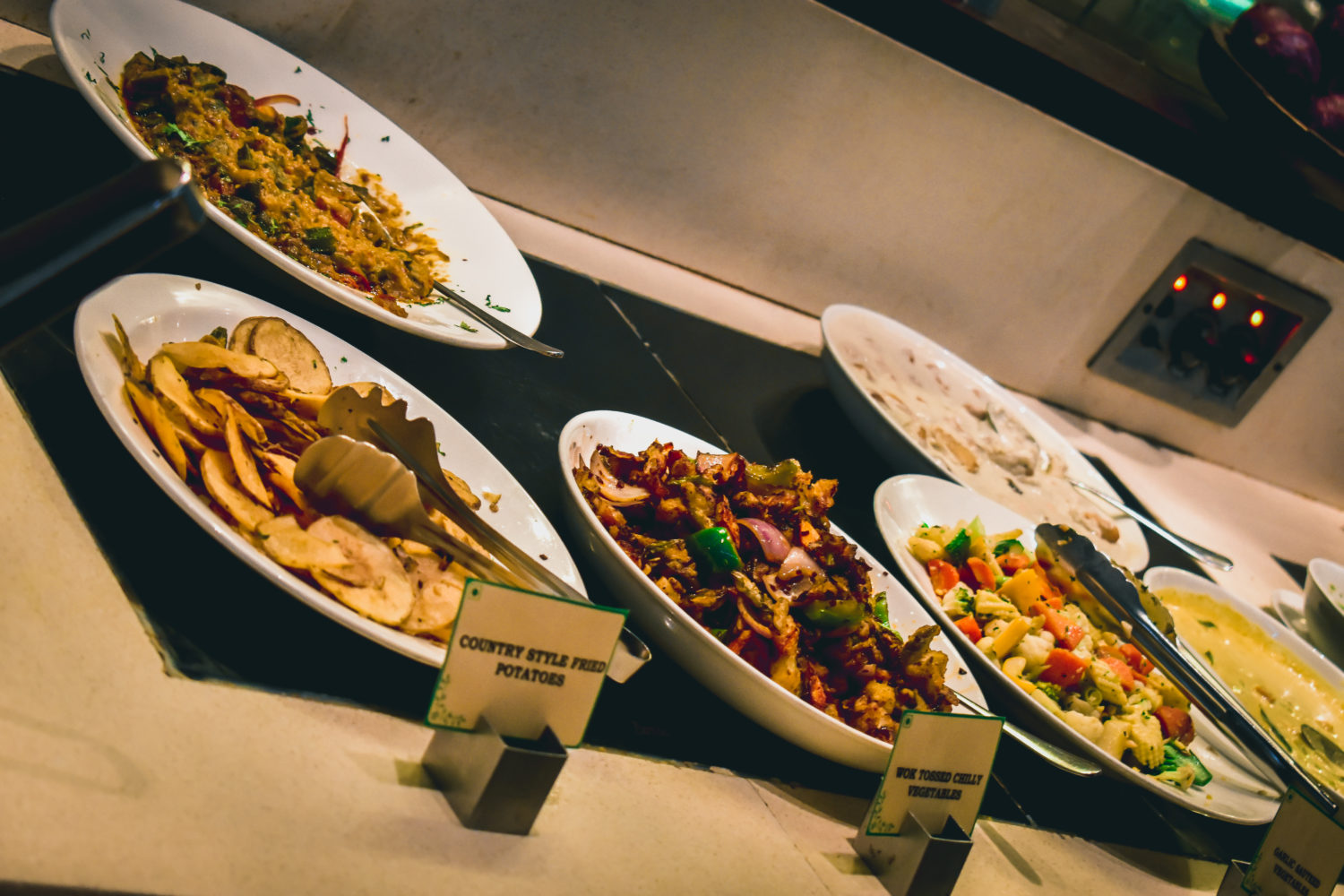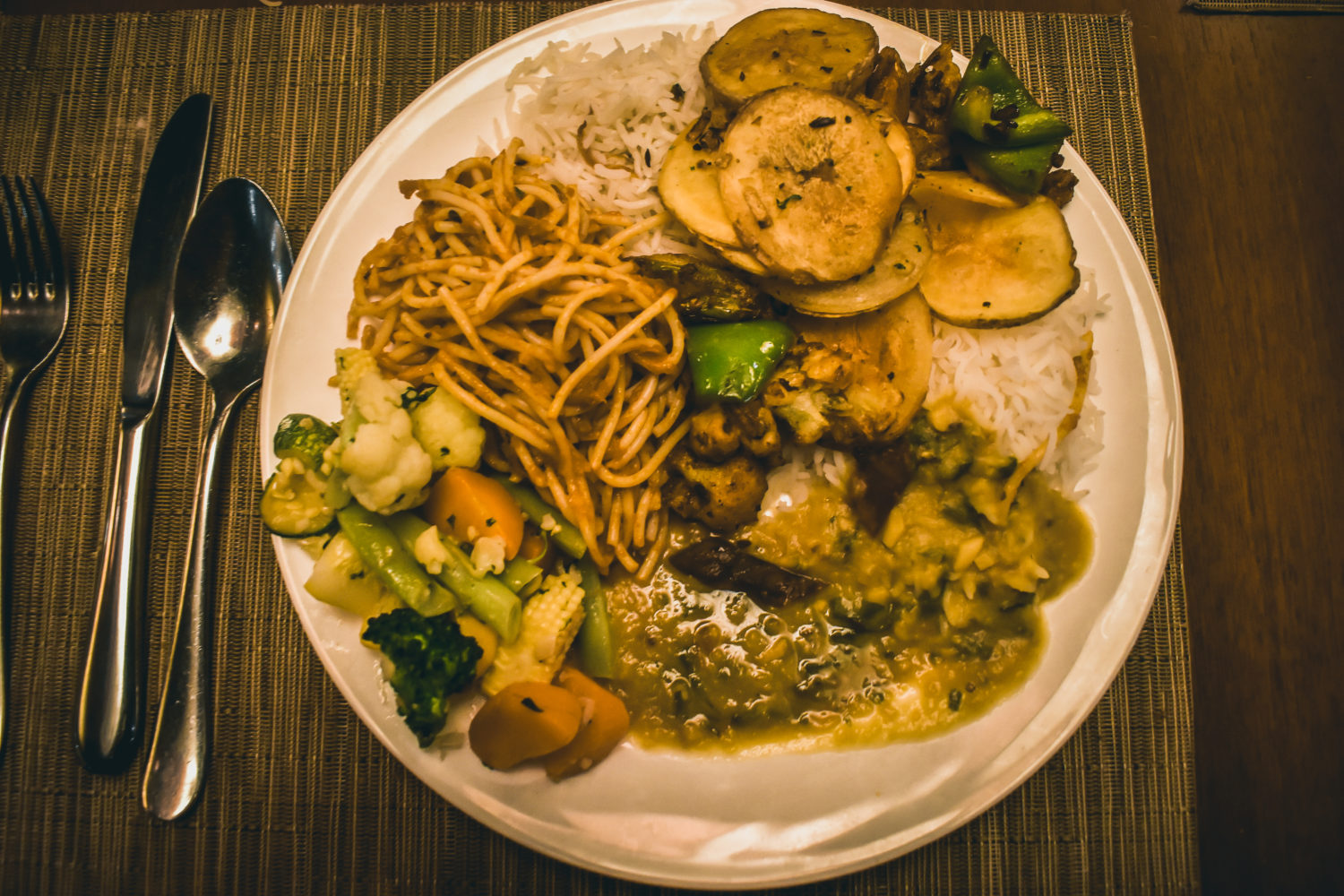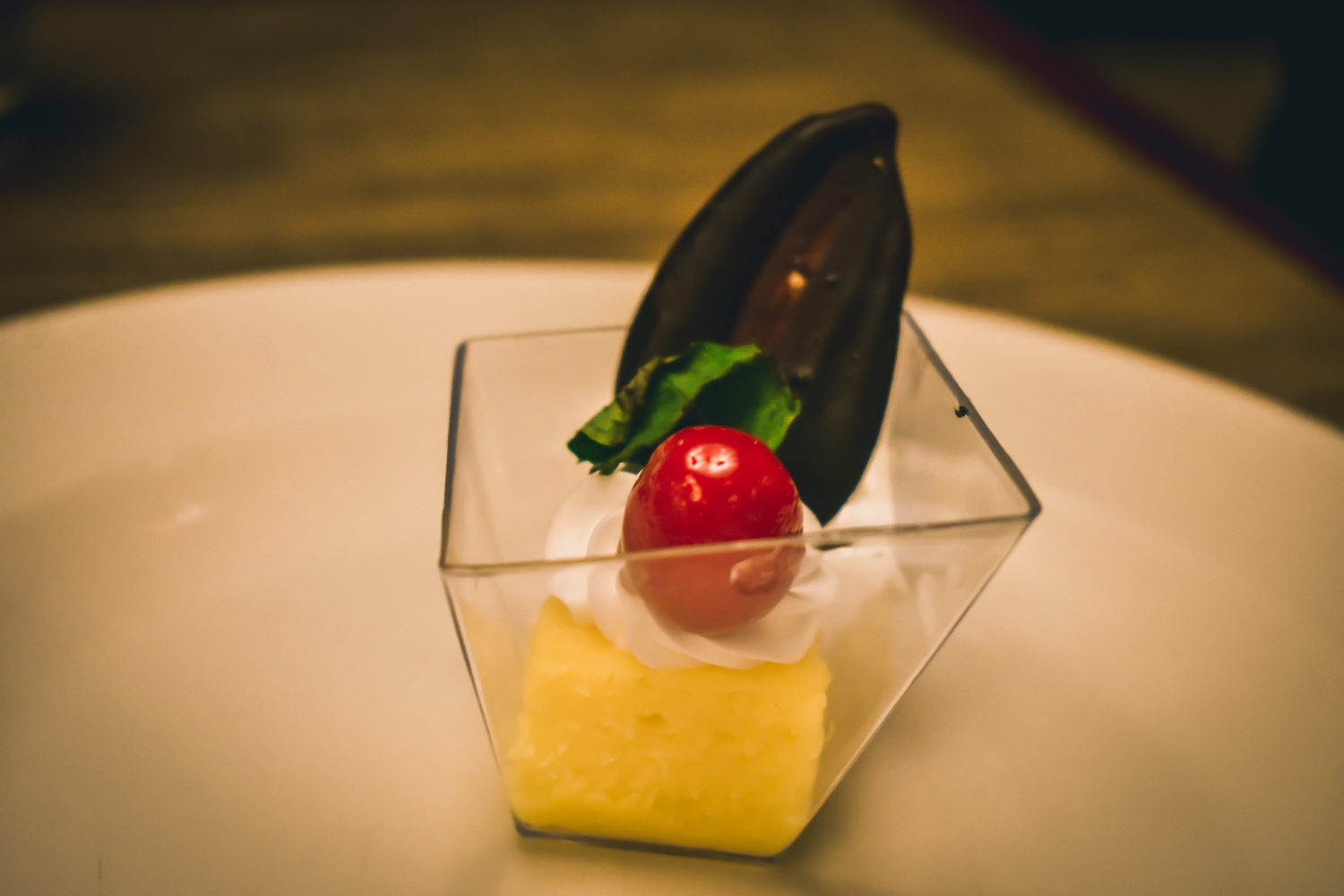 Day 2 started afresh with a heartfelt breakfast that included baked beans, French toast, vada, idly, fresh fruit and tea. We had fishing, fish feeding, toddy shop visit and Fort Kochi sightseeing scheduled for that day. We met Mr.Shaji, the activities manager at the lounge area and he took us to the resort's boat where we headed off to the local toddy shop. The boat ride was something! We spotted various kinds of fishes, Chinese fishing nets and fishermen diving into the lake to spread their nets.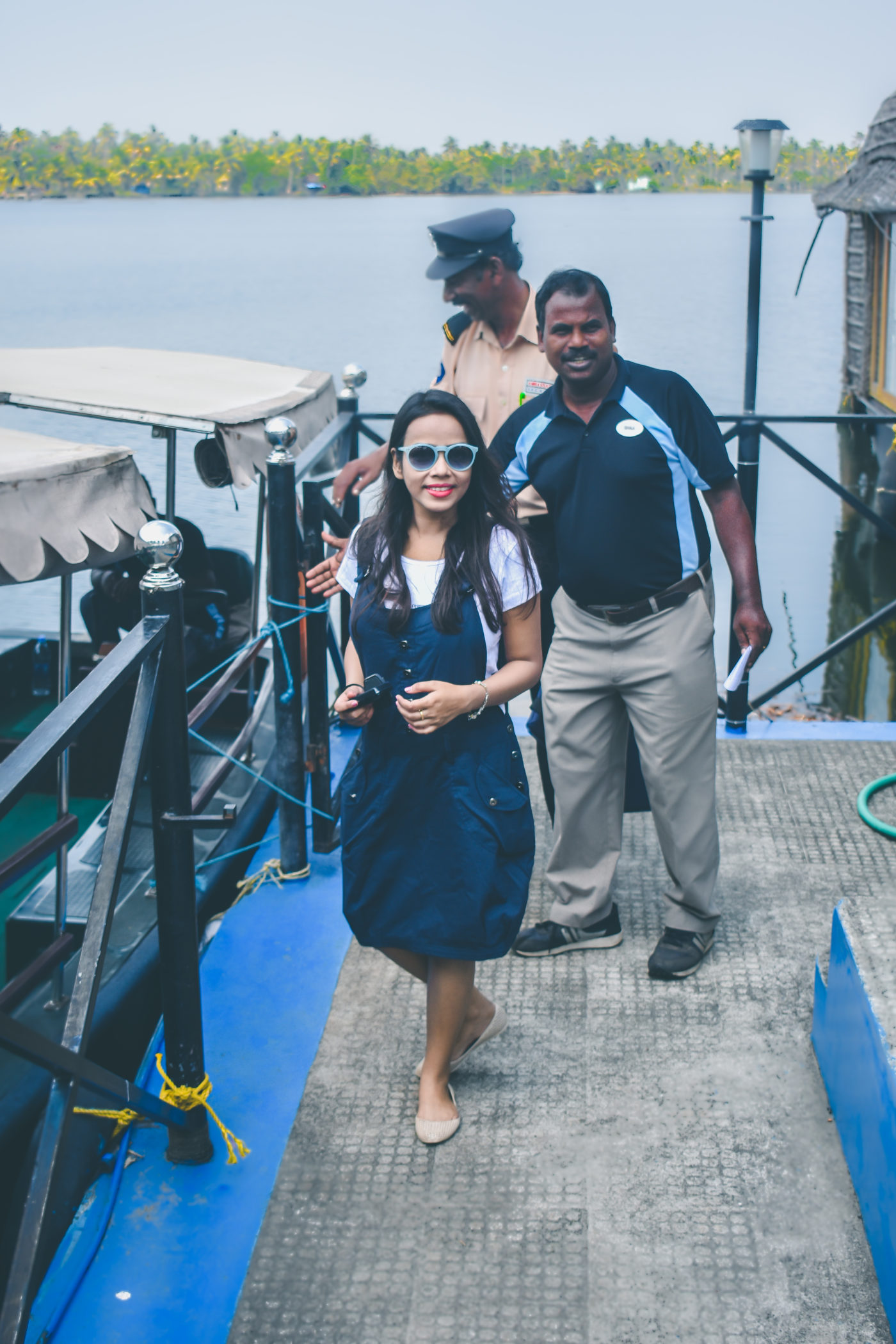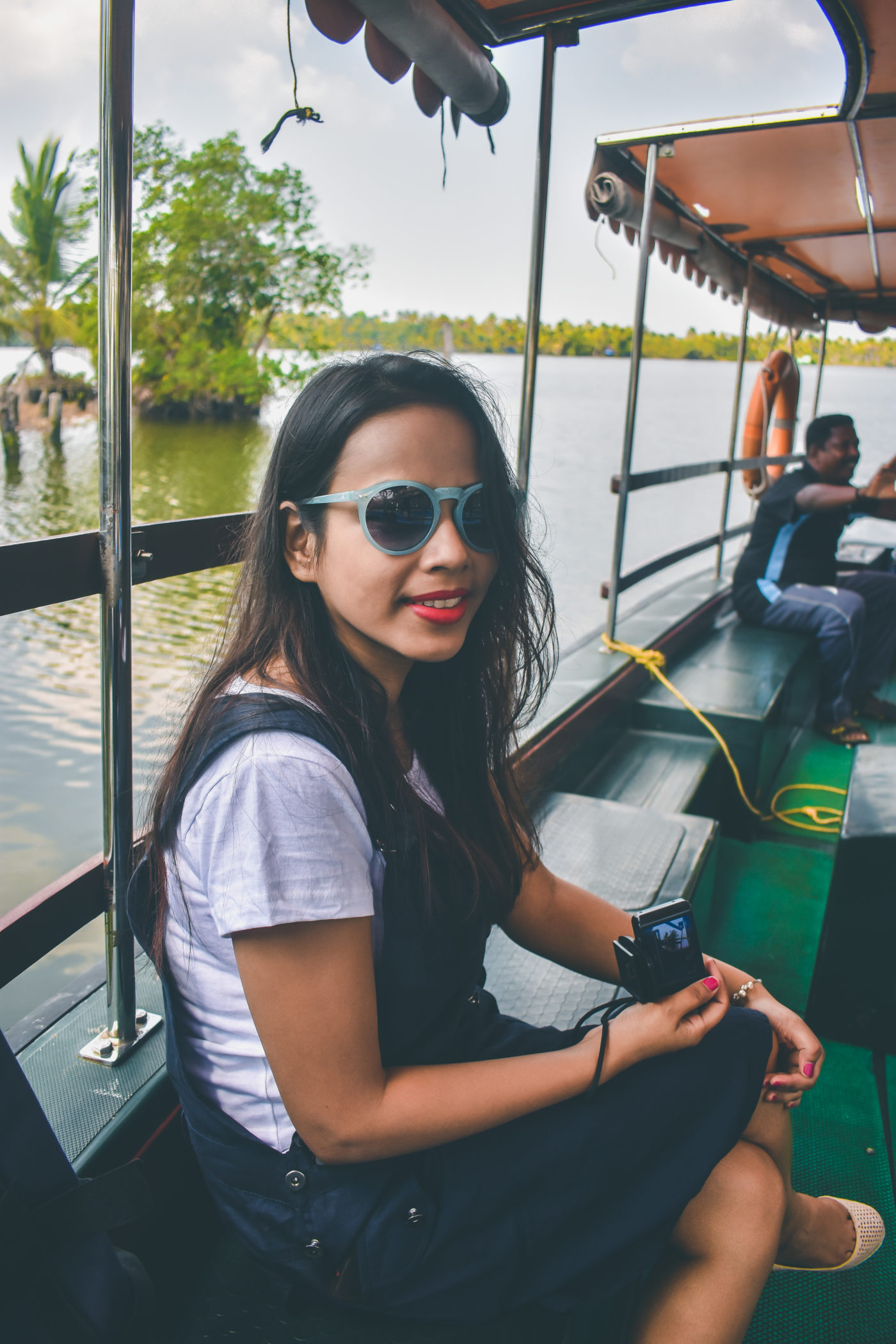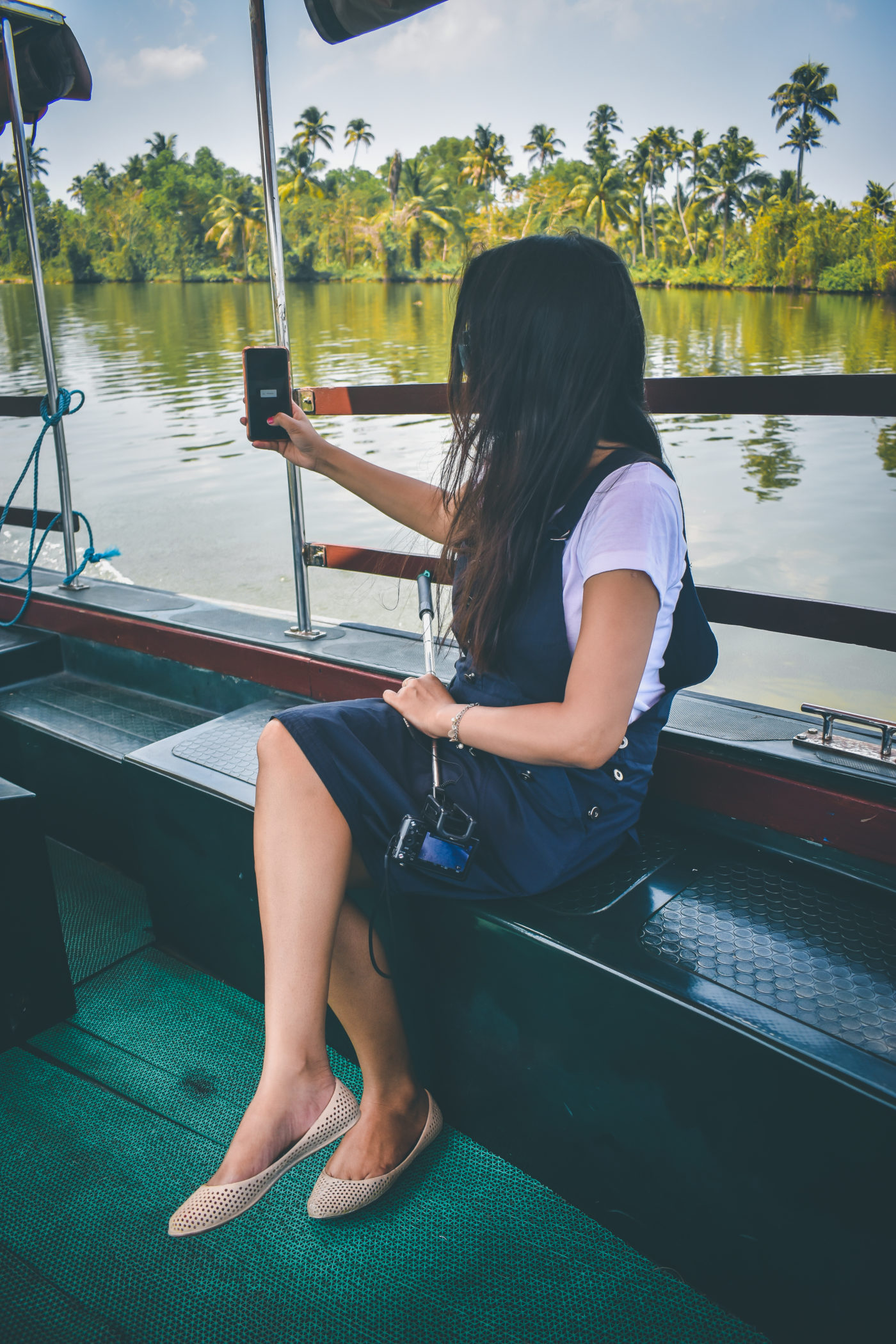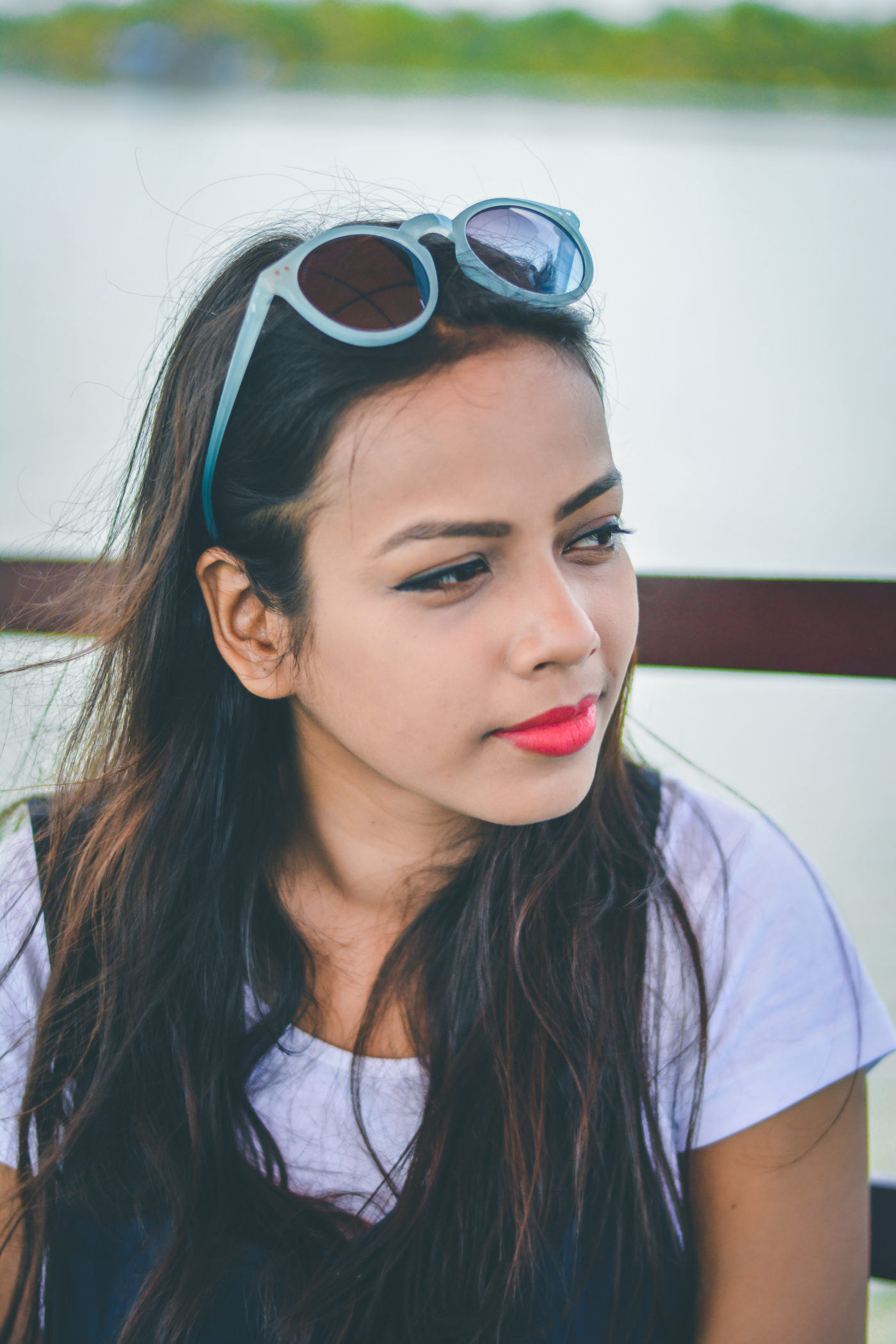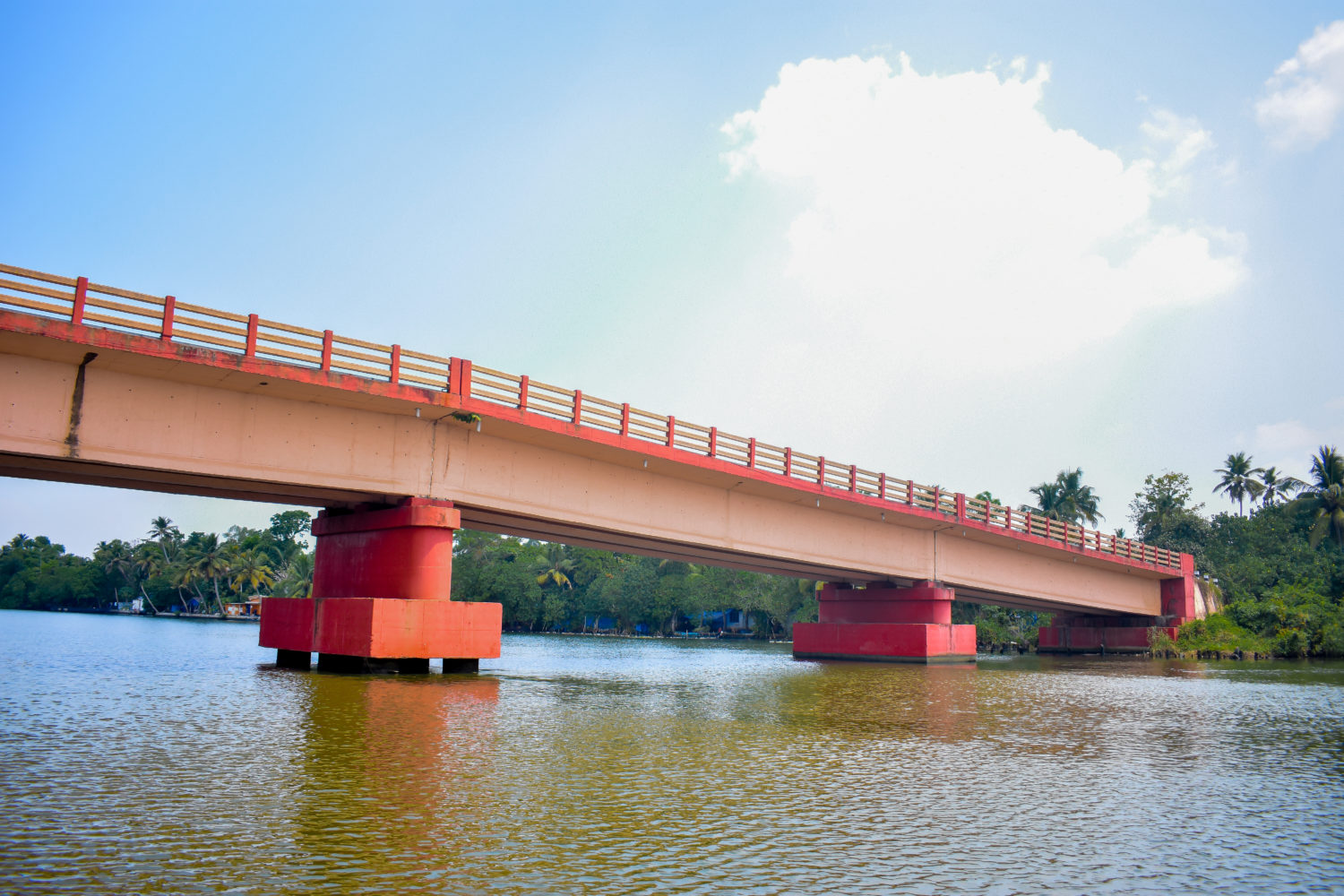 We lost track of time and can't really tell if it took us half an hour or hours to reach the toddy shop, we were mesmerized. Finally we reached the Toddy shop. Toddy is fermented coconut water, our activity manager explained that 10 glass of Toddy equals to 1 glass of beer. We were served 1 glasses of toddy each along with a plate of Lachha Paratha (they call it Kerala Paratha there), and a plate of beef. To me, the toddy tasted a bit like lassi, only sour. The lachha paratha plate didn't take much time to be emptied and next came steamed tapioca. We were already full by then, so we just took two bites each and left for the hotel.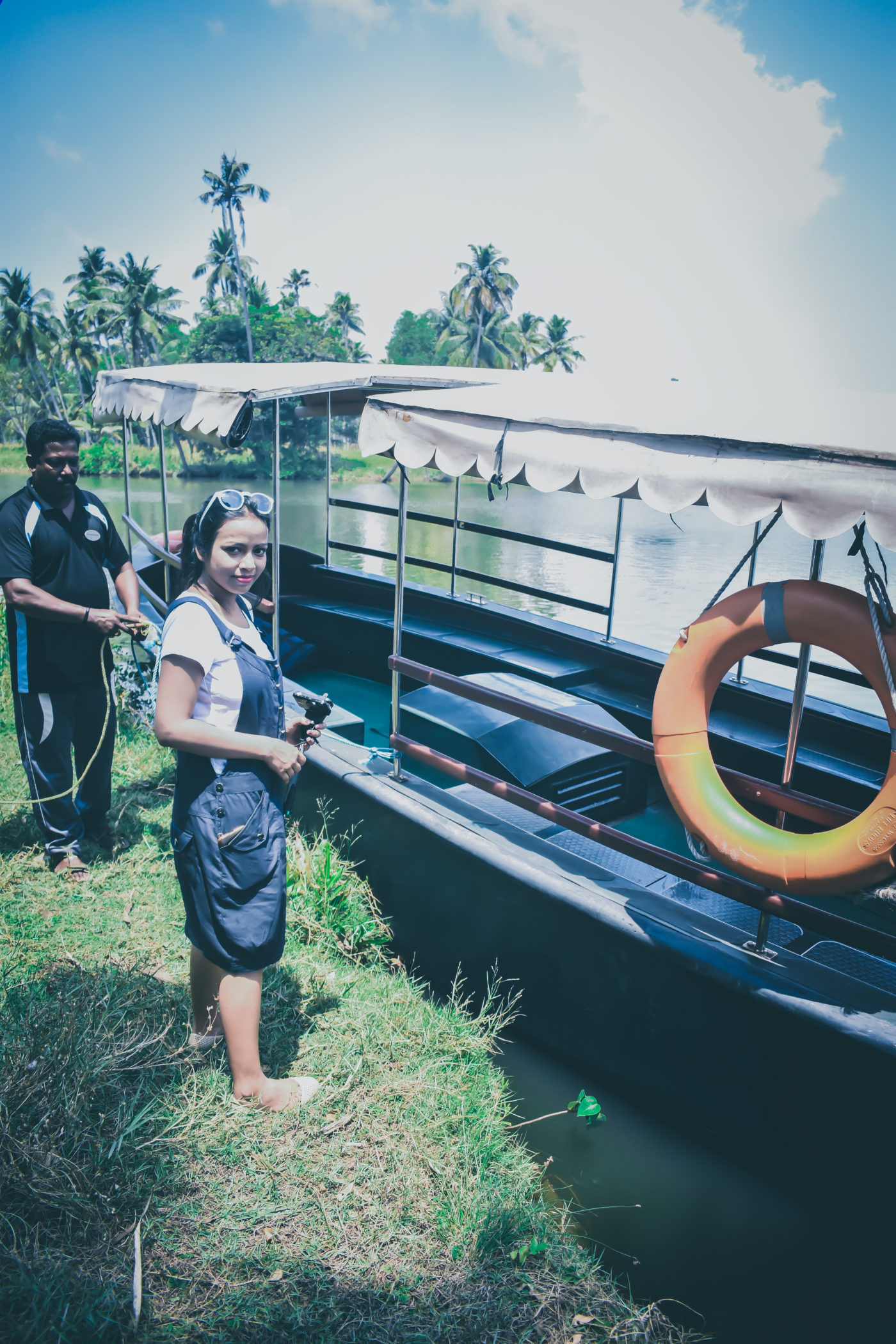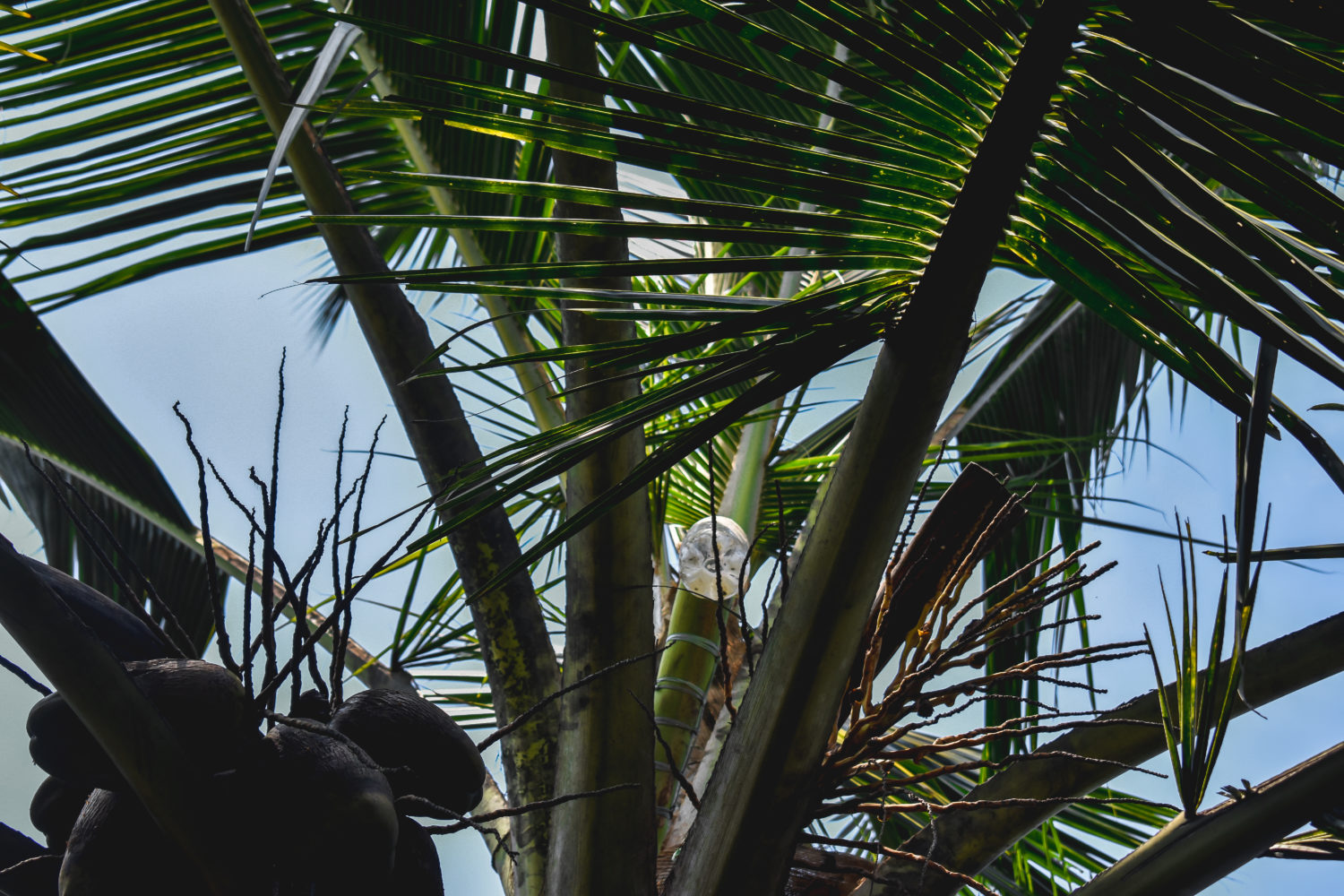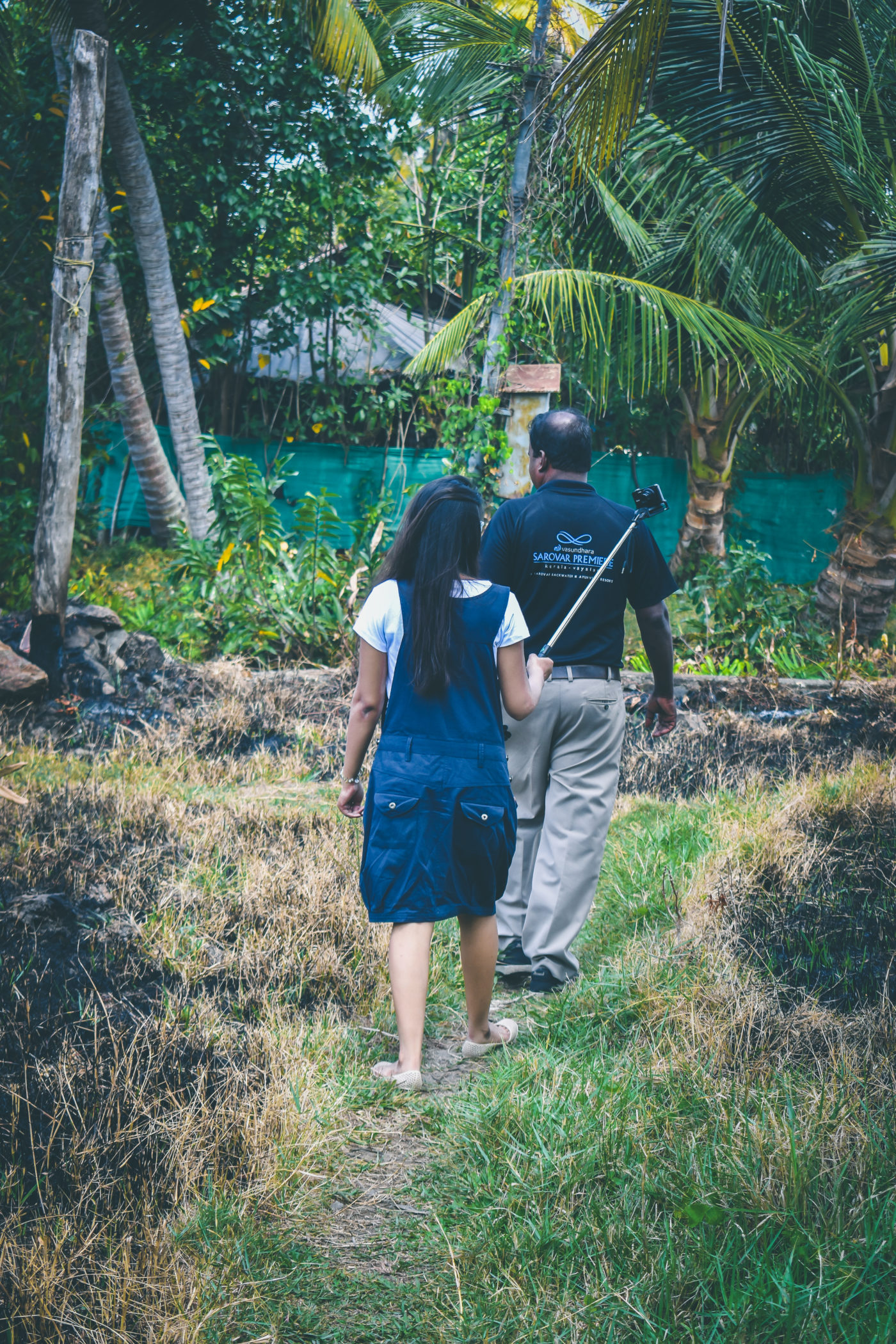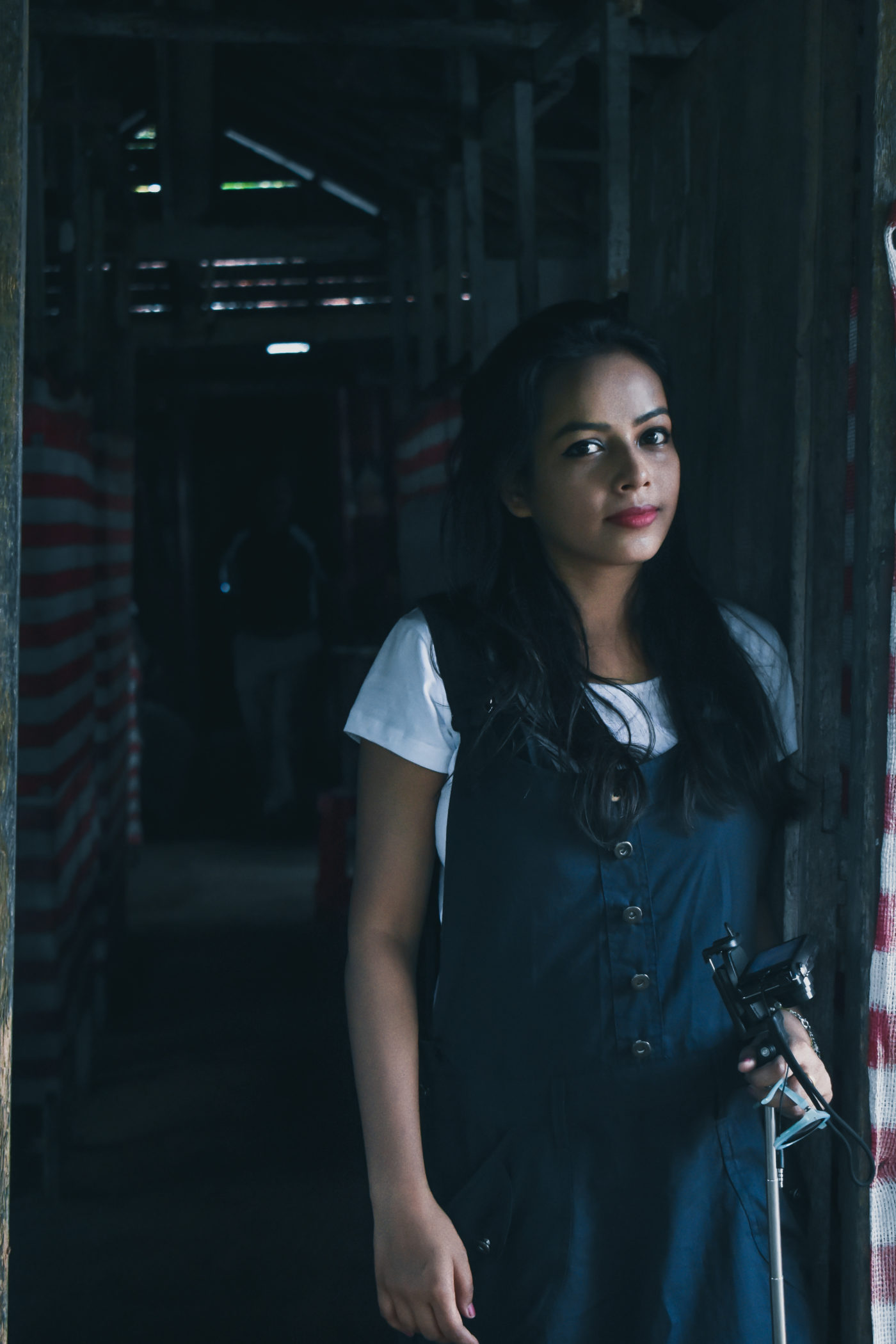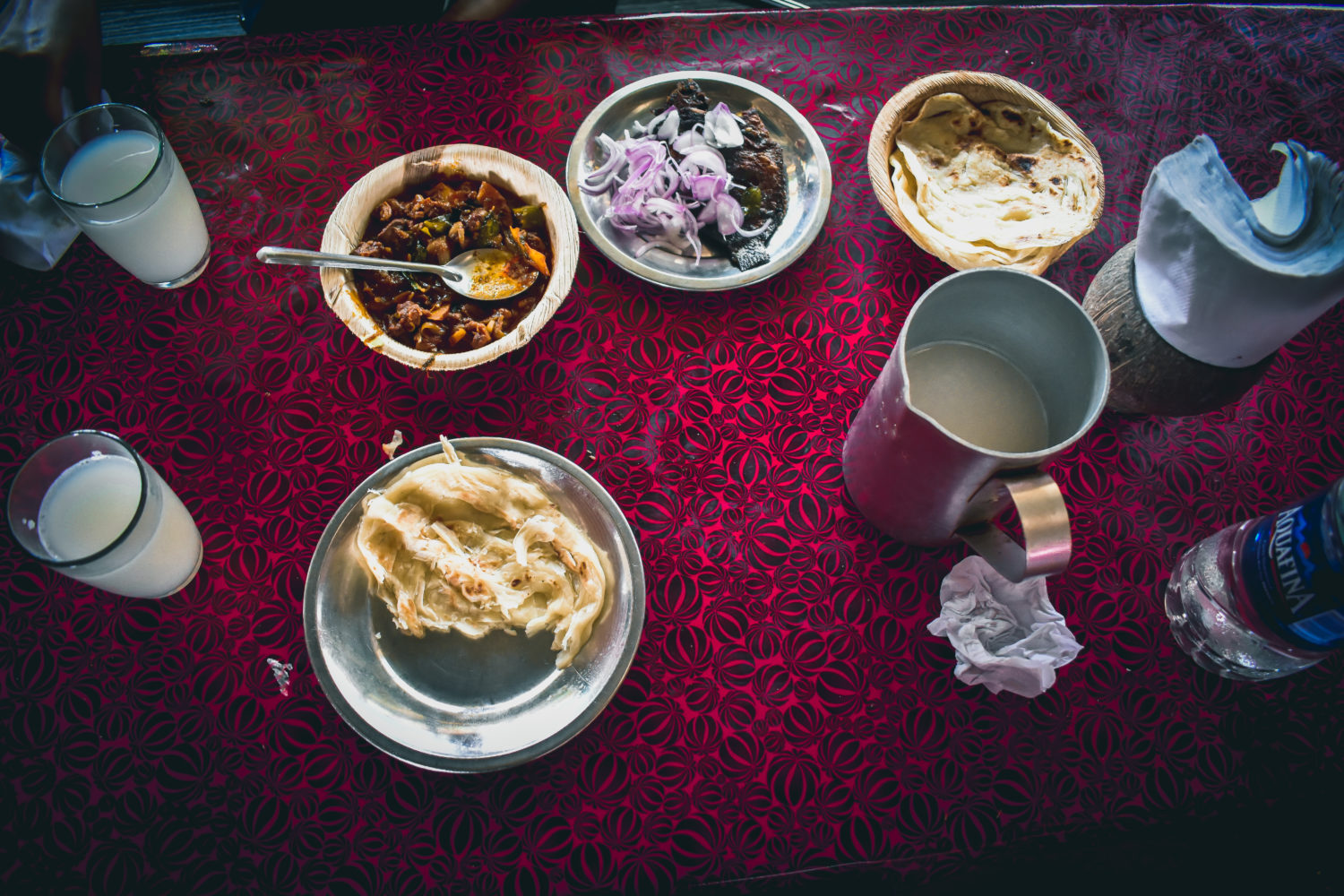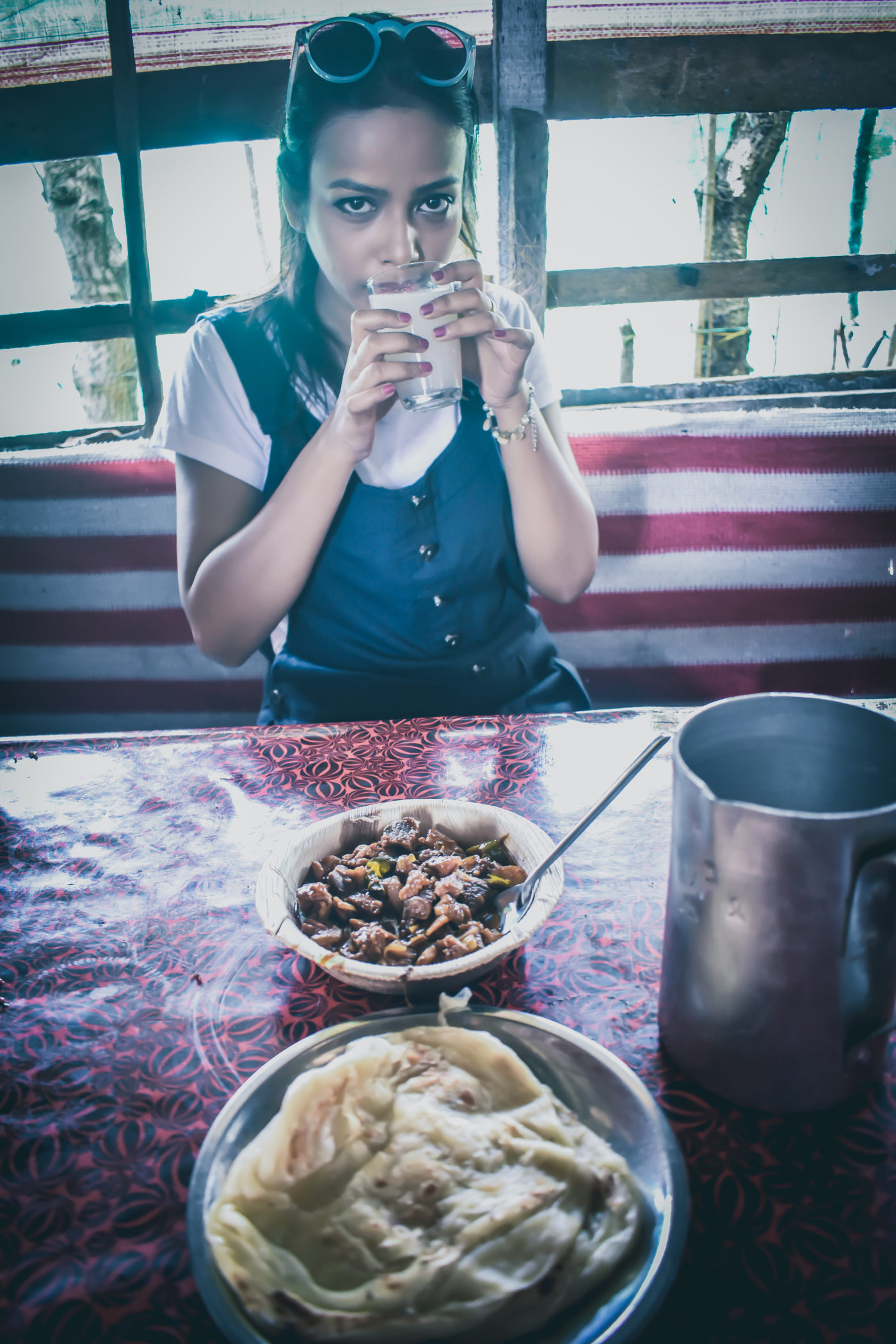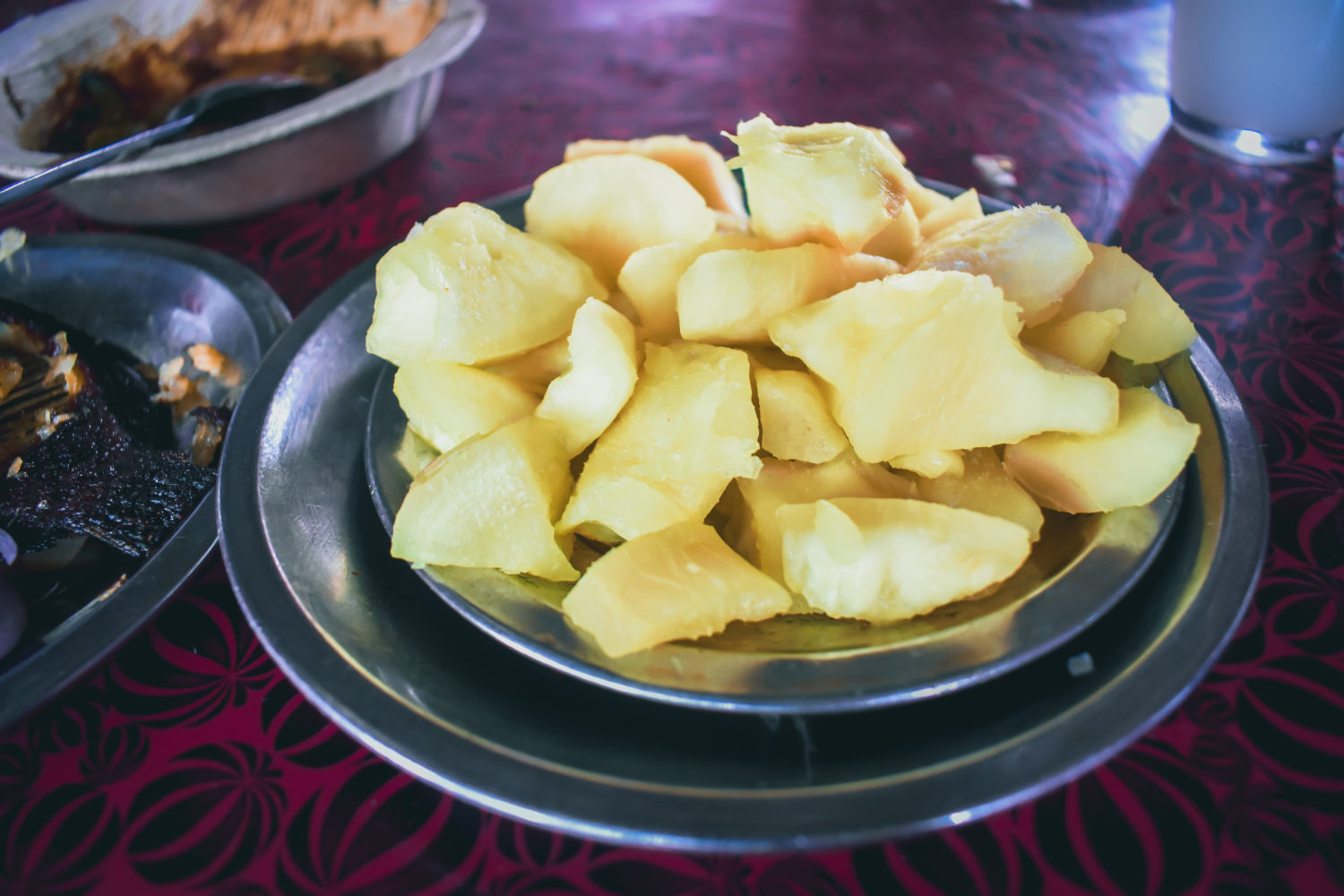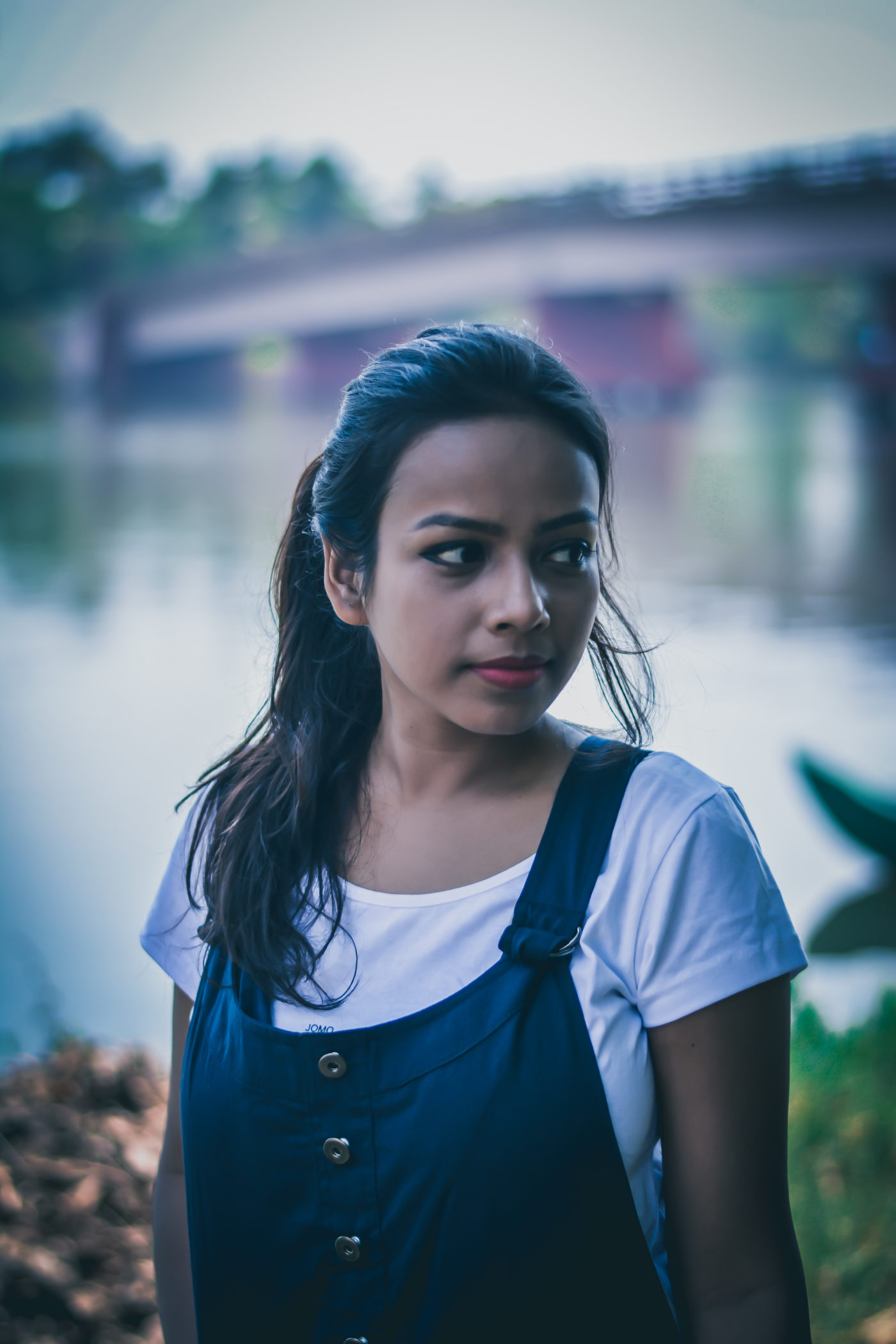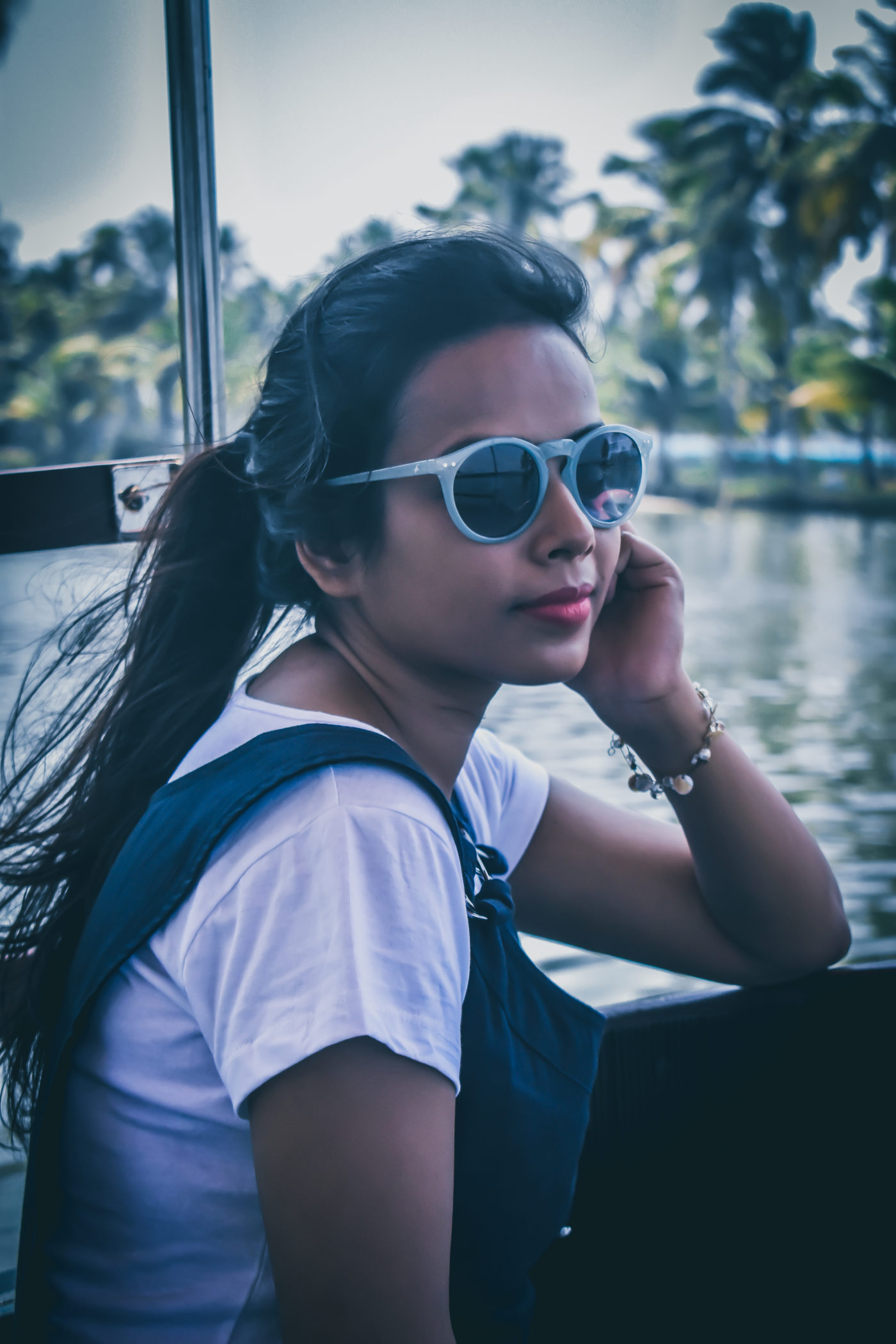 Around 2 we came back to hotel and went to Mystic Spice straight as we were supposed to go out at 2.30. There was no buffet that day, so we were handed the menu book that had no price chart. We shared a plate of fried rice and chicken, and left for sightseeing.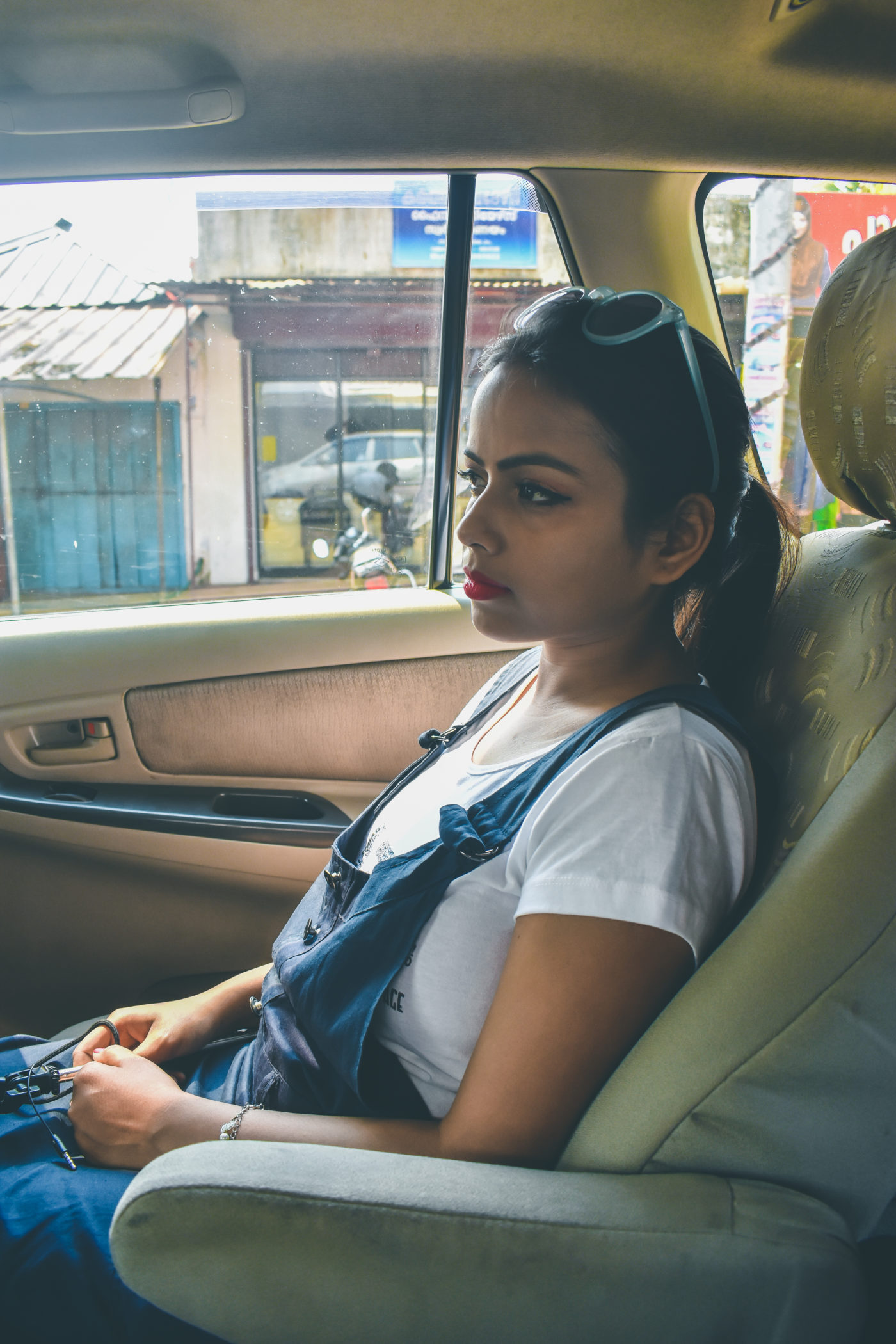 Our first stop was Kerala Folklore Museum and our tickets and camera pass were taken care of by the hotel itself. The museum preserves the ethnic and invaluable cultural objects, ancient art and antiquities related to the heritage and tradition that are disappearing from Kerala.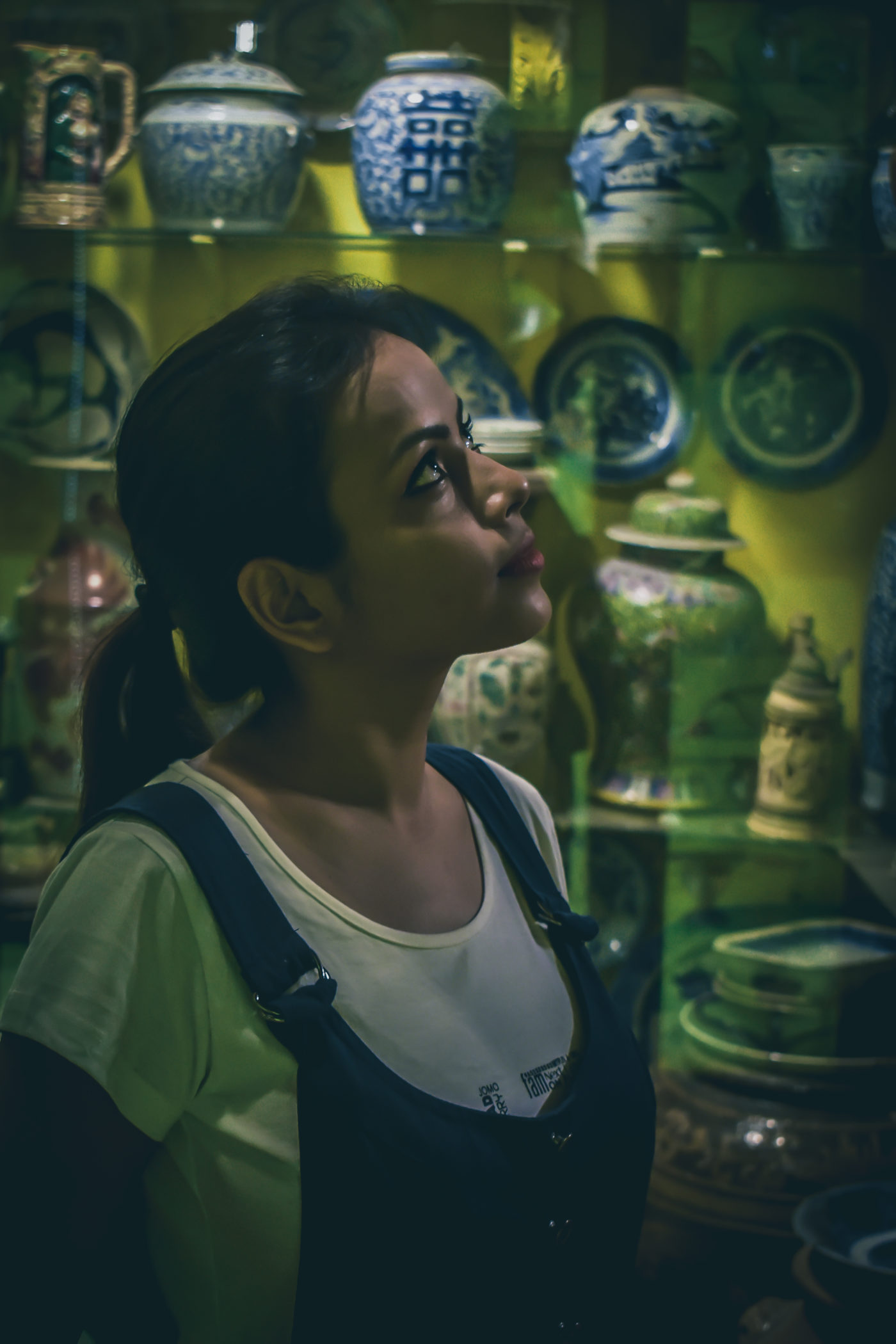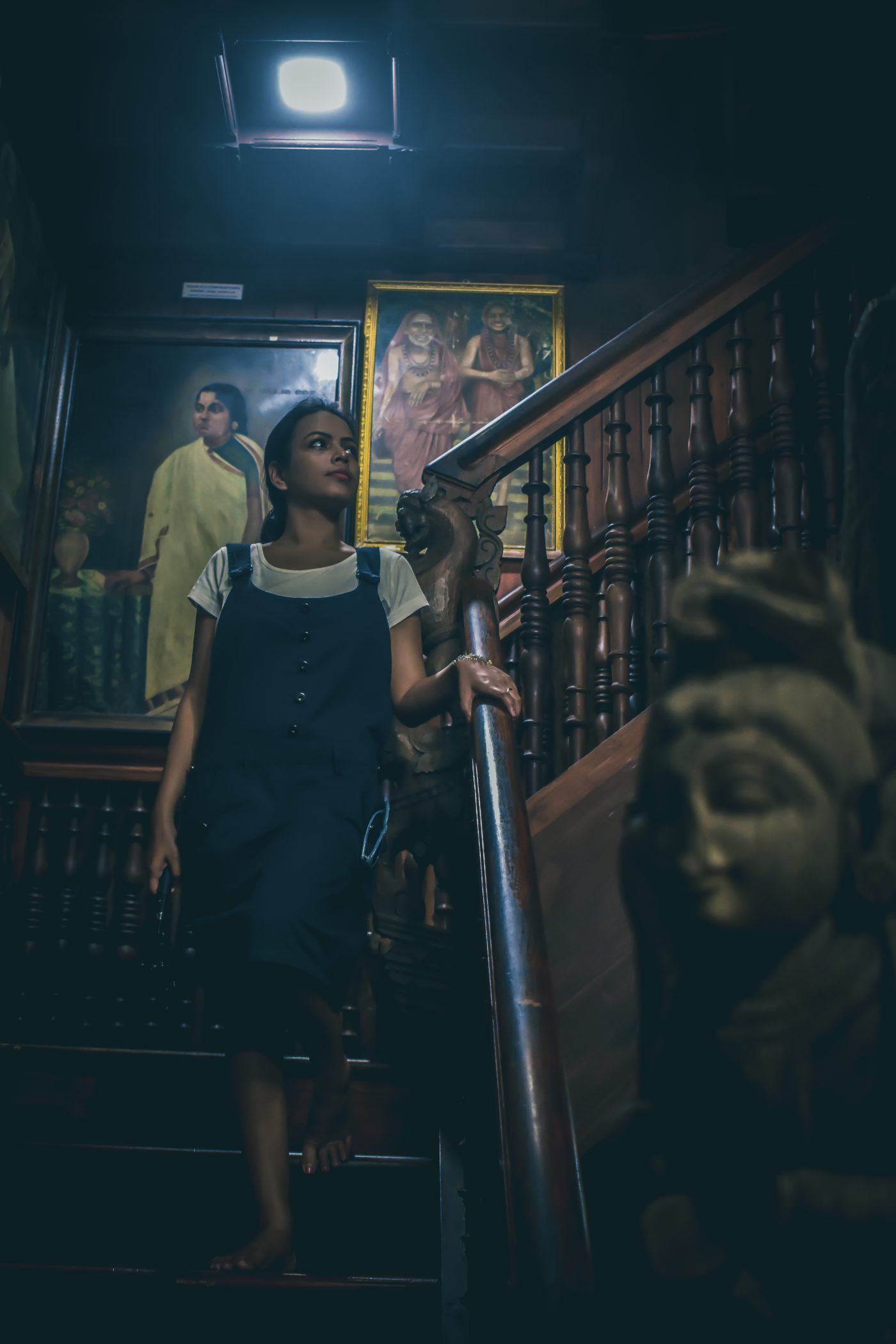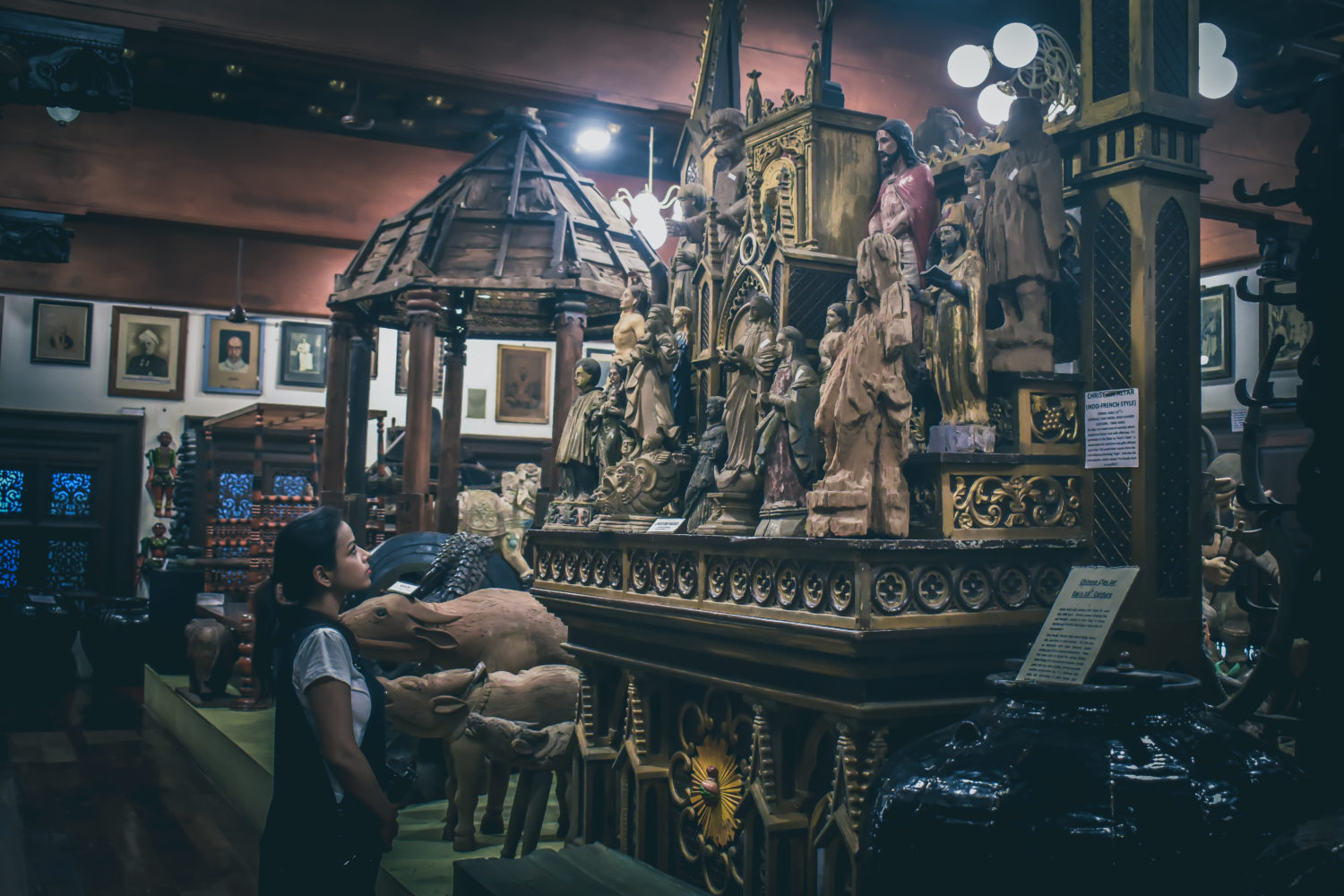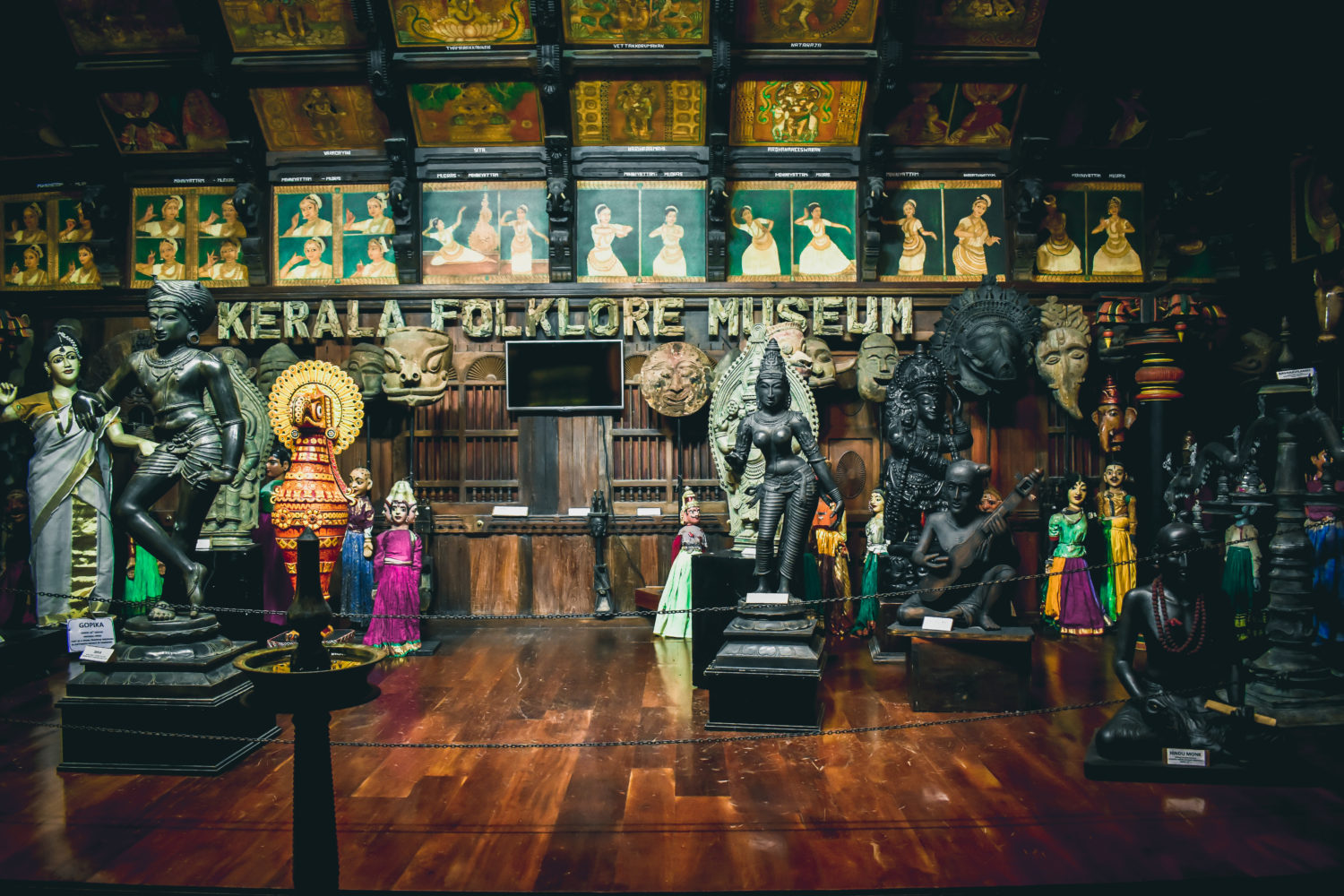 But more details on that on my detailed travelogue, now let's move on to our second stop: Fort Kochi Beach, which is a small but nice beach.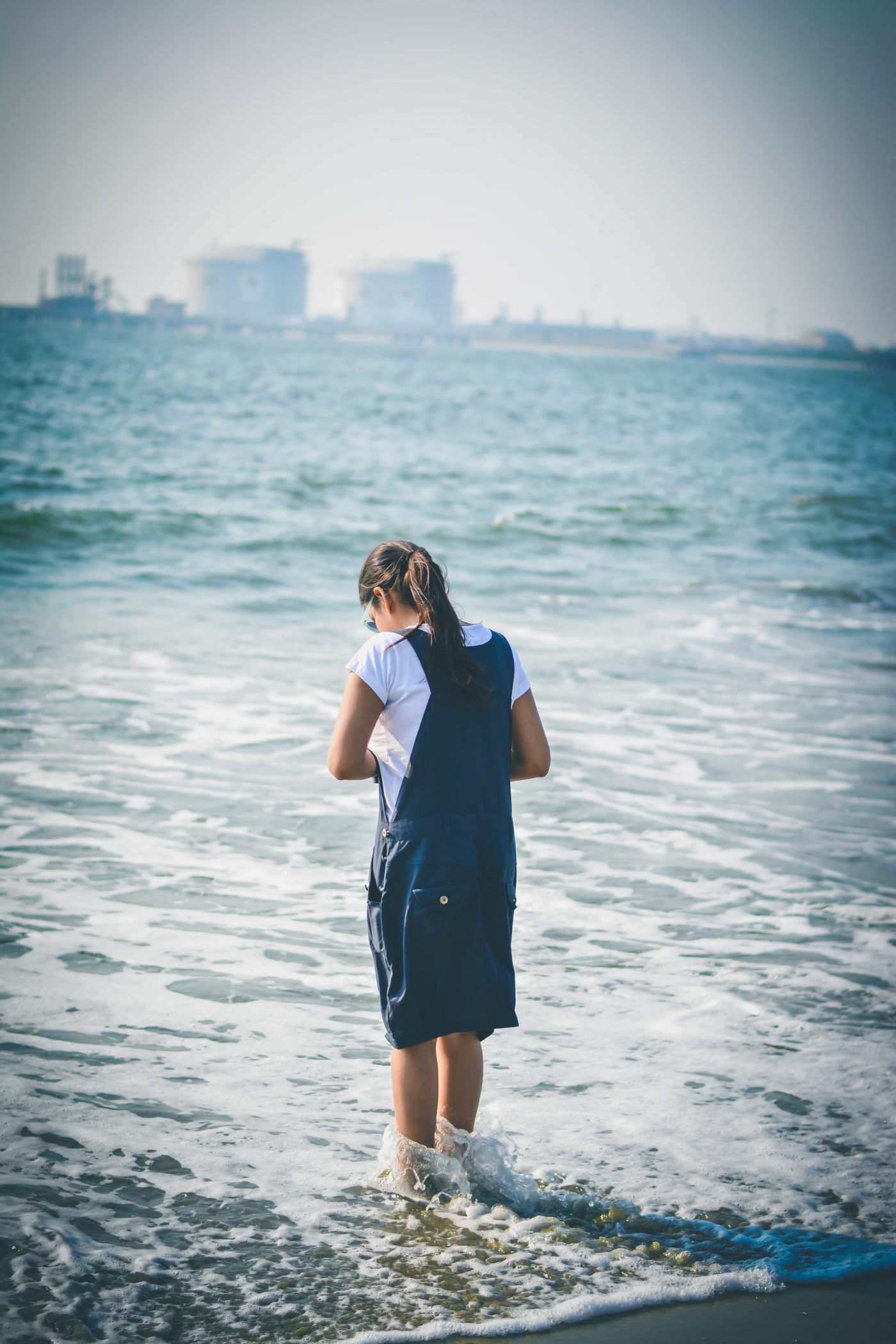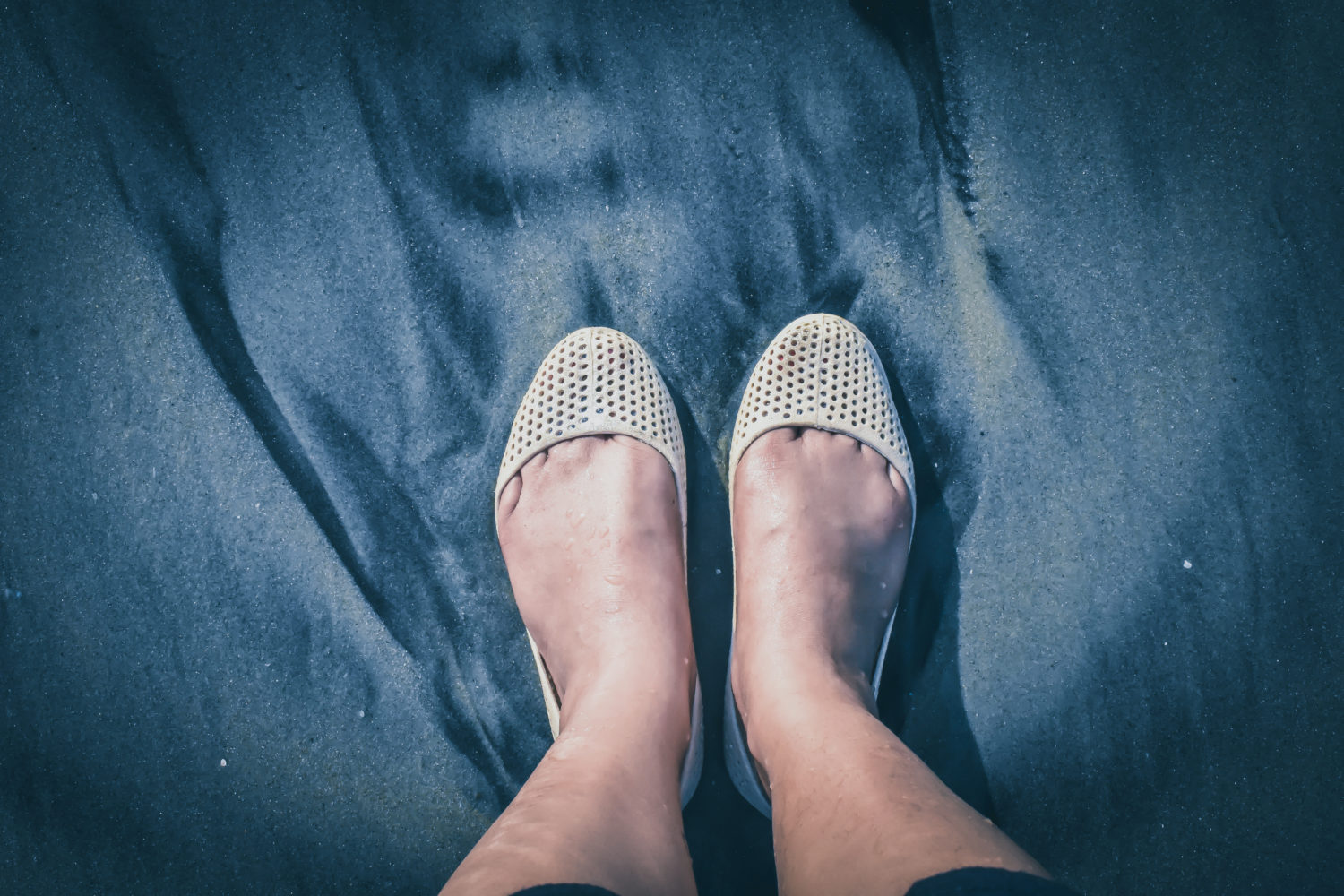 We passed a Dutch Cemetery, but our guide said there are tombs of Portuguese people as well which gave me goose bumps thinking that there's a possibility any of my ancestors are resting there. Sadly there was no way to find out as the cemetery was closed.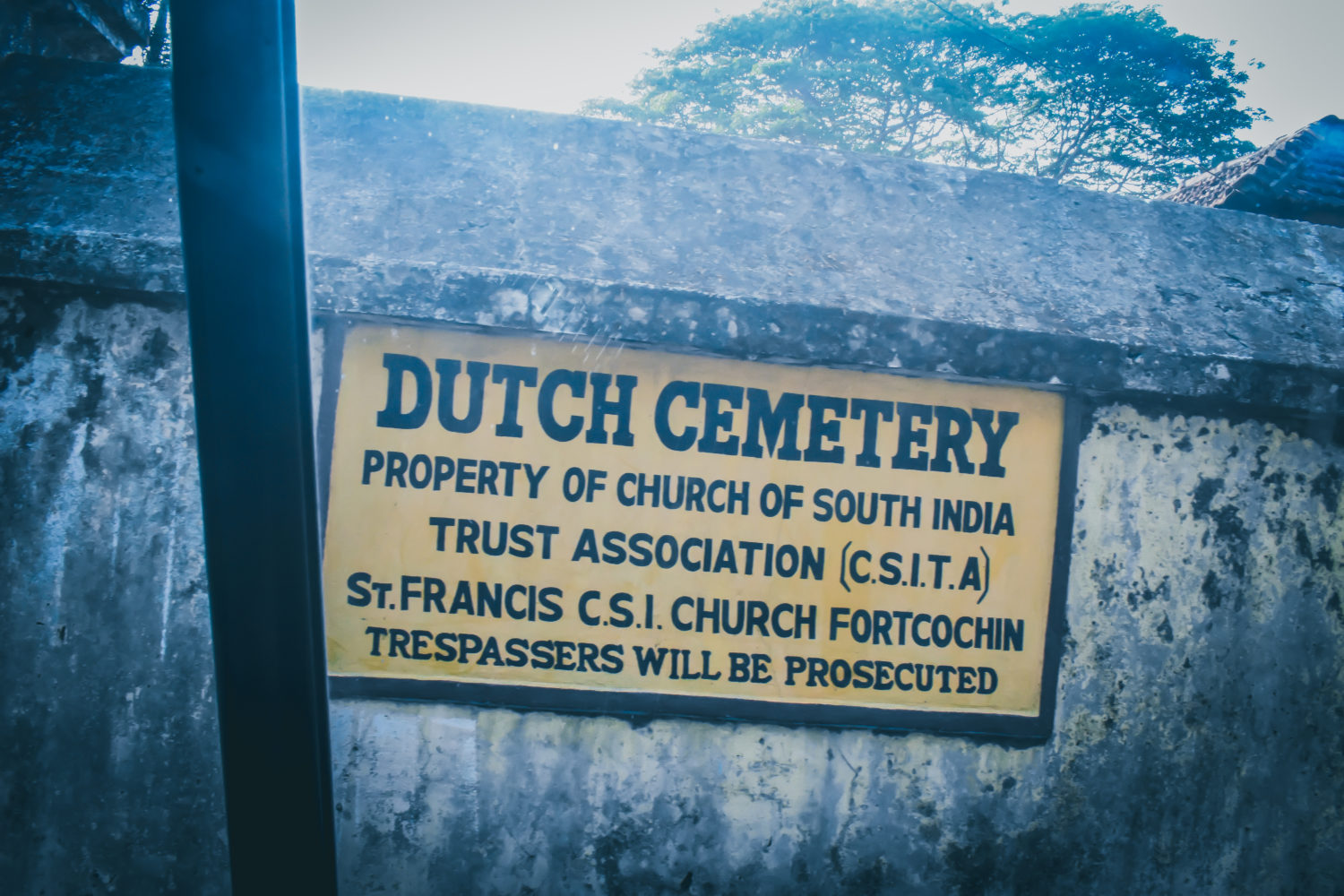 Next we went to Vasco Da Gama Square that gave me the illusion that I was in Goa.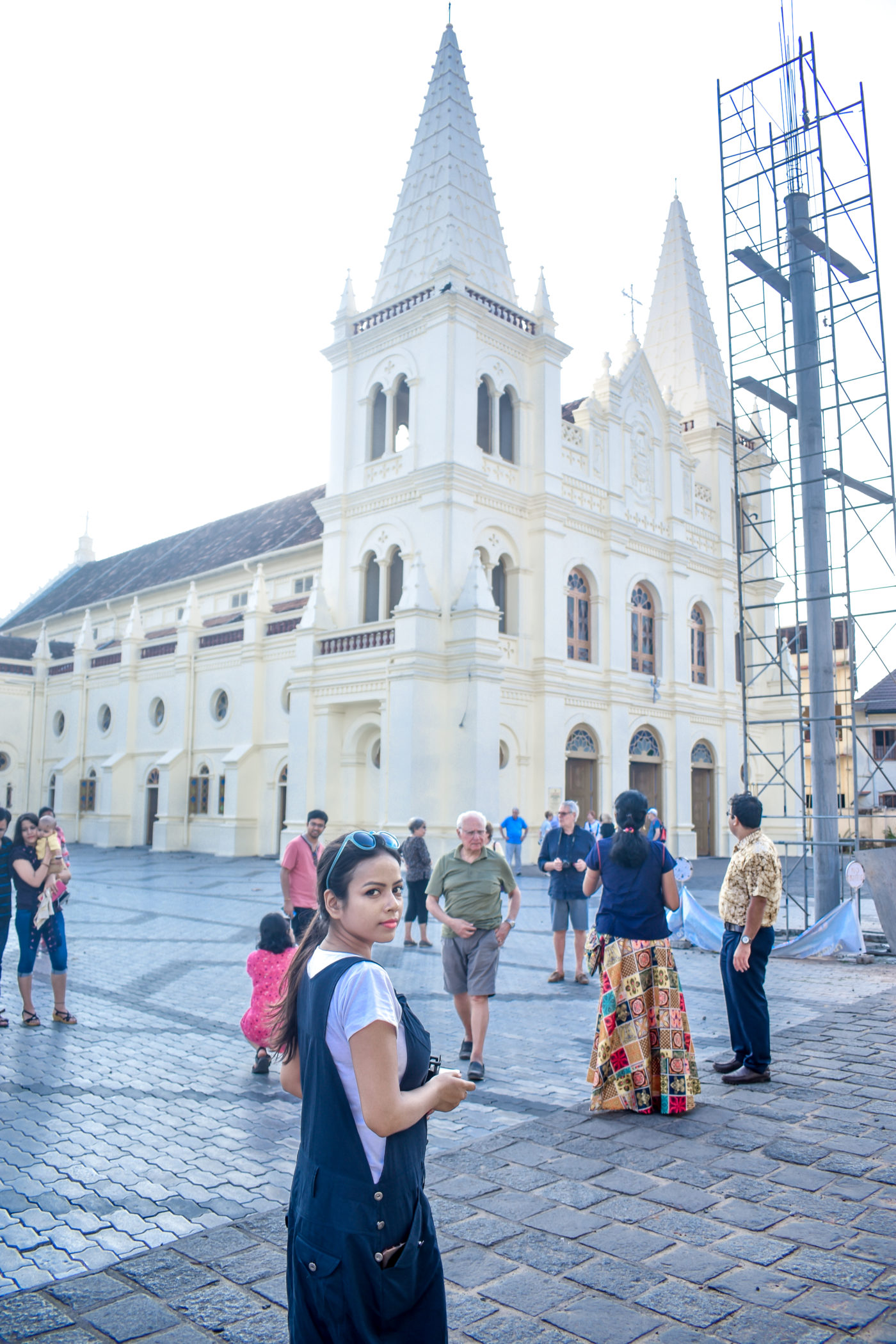 We crossed St. Francis Church which too was closed for tourists and which is the place Vasco Da Gama was originally buried which gave me another round of goose bumps.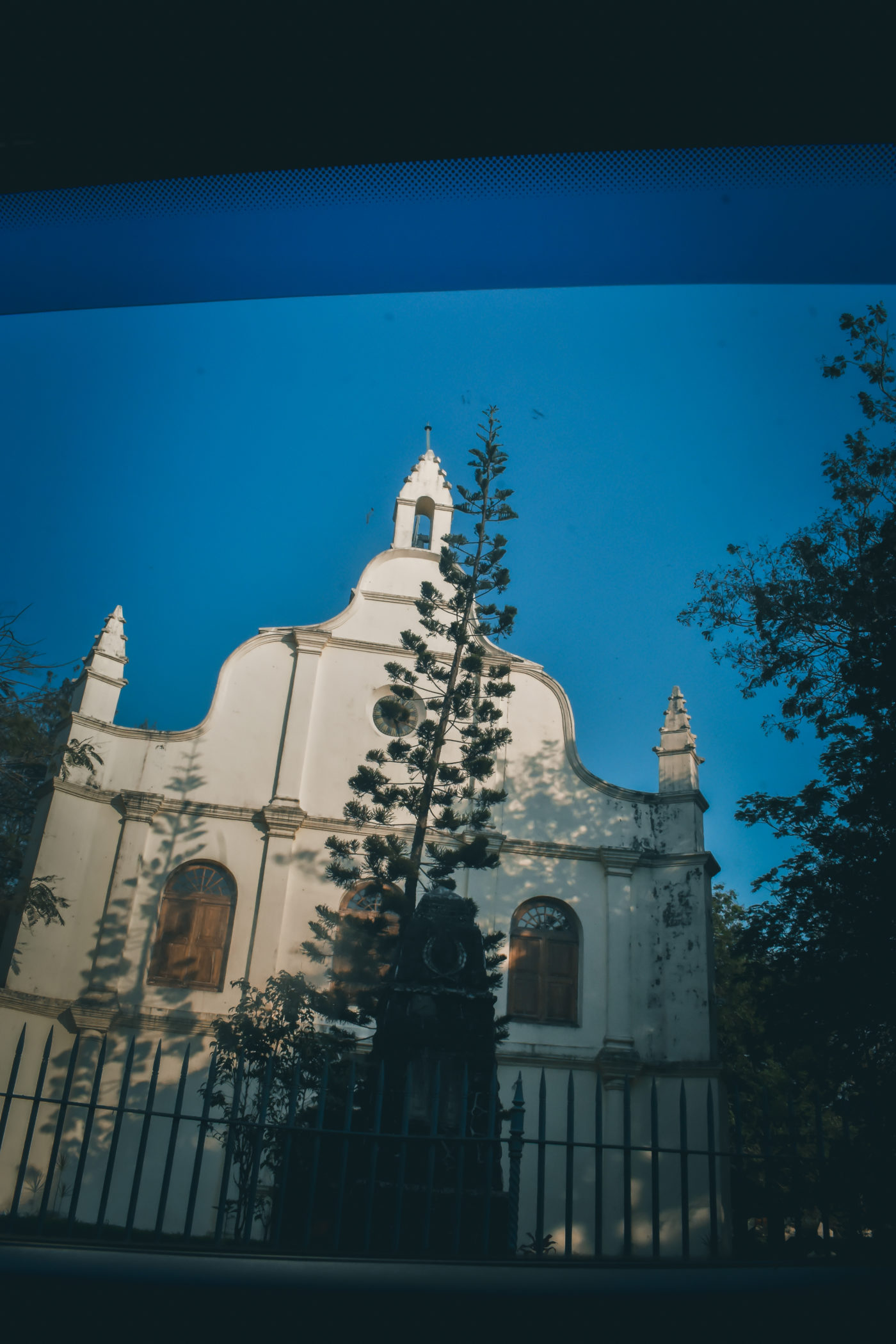 Next we went to Mattancherry Palace but we didn't enter as there was certain dress code to follow if you want to enter. Our last stop for the day was Mattancherry Boat Jetty and after needlessly carrying our backpacks and satchels the whole day, we finally decided to just take our cameras and leave everything else in the car, including our wallet. And we entered the boat jetty through some alluring shops and kept cursing ourselves for leaving our wallets at the car.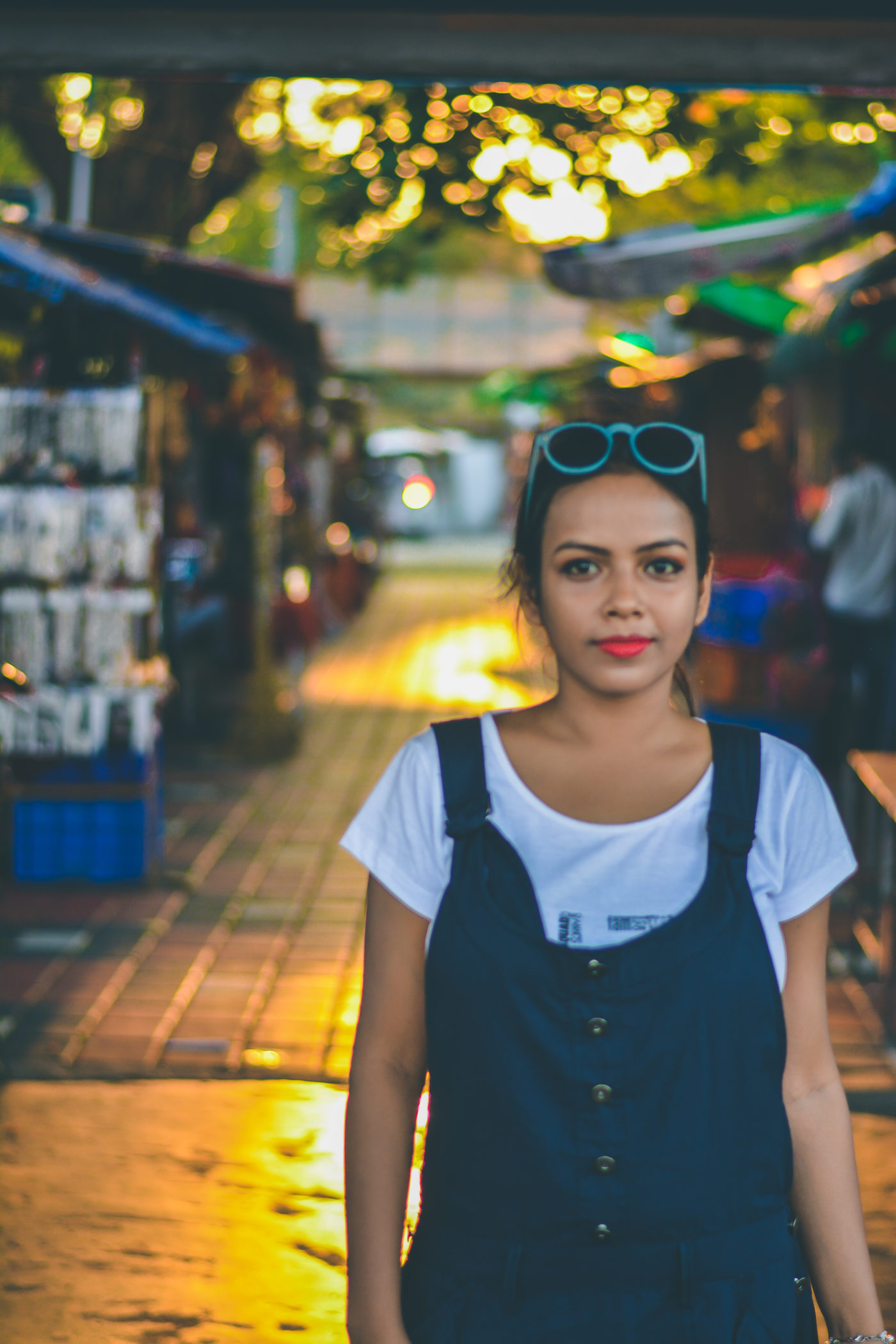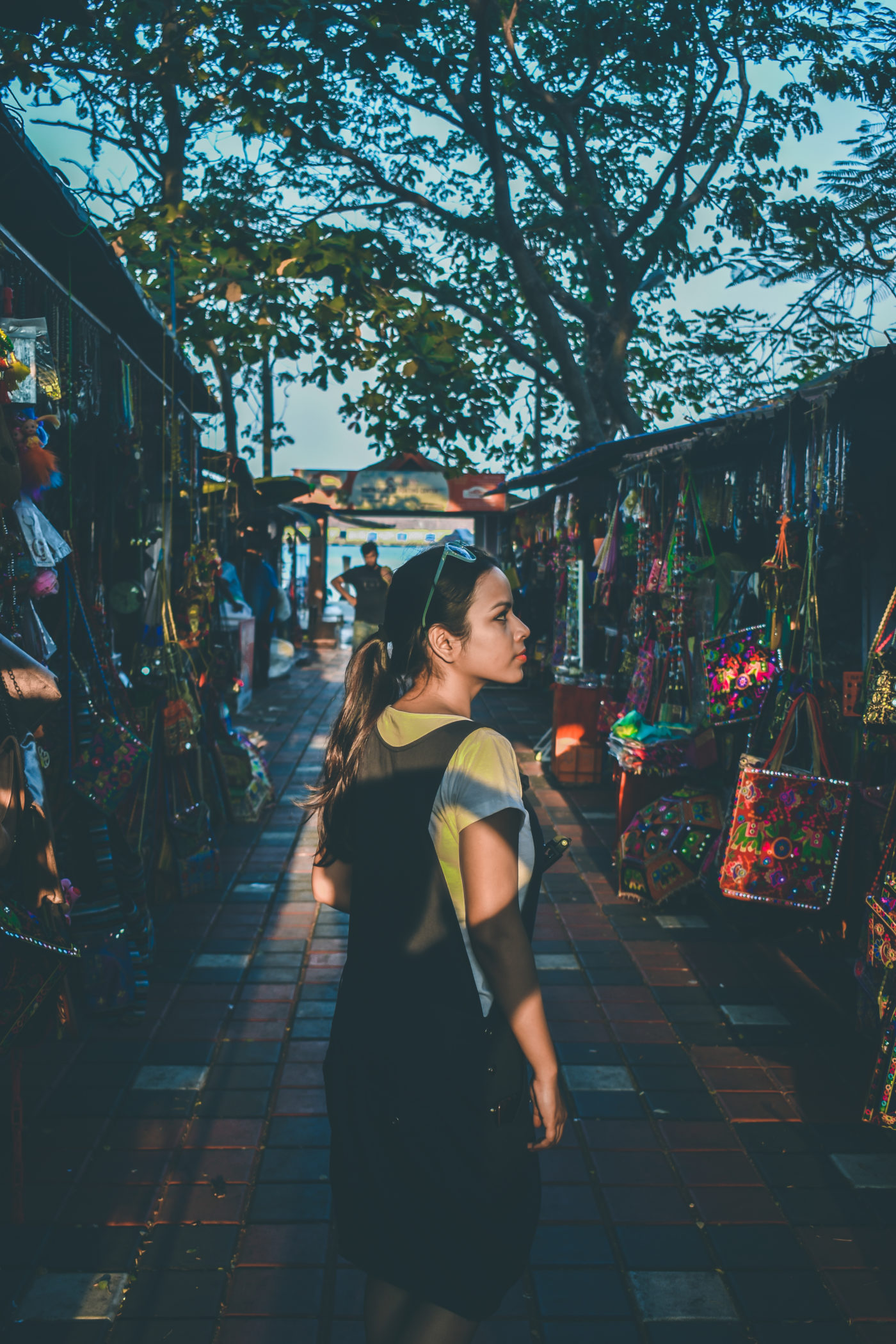 We came back to the hotel via the Jew Town, which was the prettiest neighbourhood we ever saw.
We came back to the hotel past 7, right in time for the daily cultural program organized at the hotel. We freshened up and made ourselves nice cups of teas and entered the serenity of the balcony I wish I was at right now. I genuinely have no words to describe that specific evening of my life, an amazing balcony with lights that can take you to another world, soft flowing breeze, my perfectly made cup of tea and coffee mixed, and the flute, can I please relive that evening once again? Now if you aren't already aware, my husband and I are both musicians, we met as band mates and music is still our first love while photography his, and blogging is my second love. You can now guess how much we enjoyed the cultural program.
We would have attended the whole program from the balcony, but we struggled to click decent pictures from there even with our zoom lense and thus after finishing our cups of tea we came down stairs to attend the program from the lawn and my husband kept praising the flute artist again and again. I still hear him play 'Roza Janeman' with his flute whenever I enjoy the spring breeze. A band performance followed the cultural program and with that we ended our day.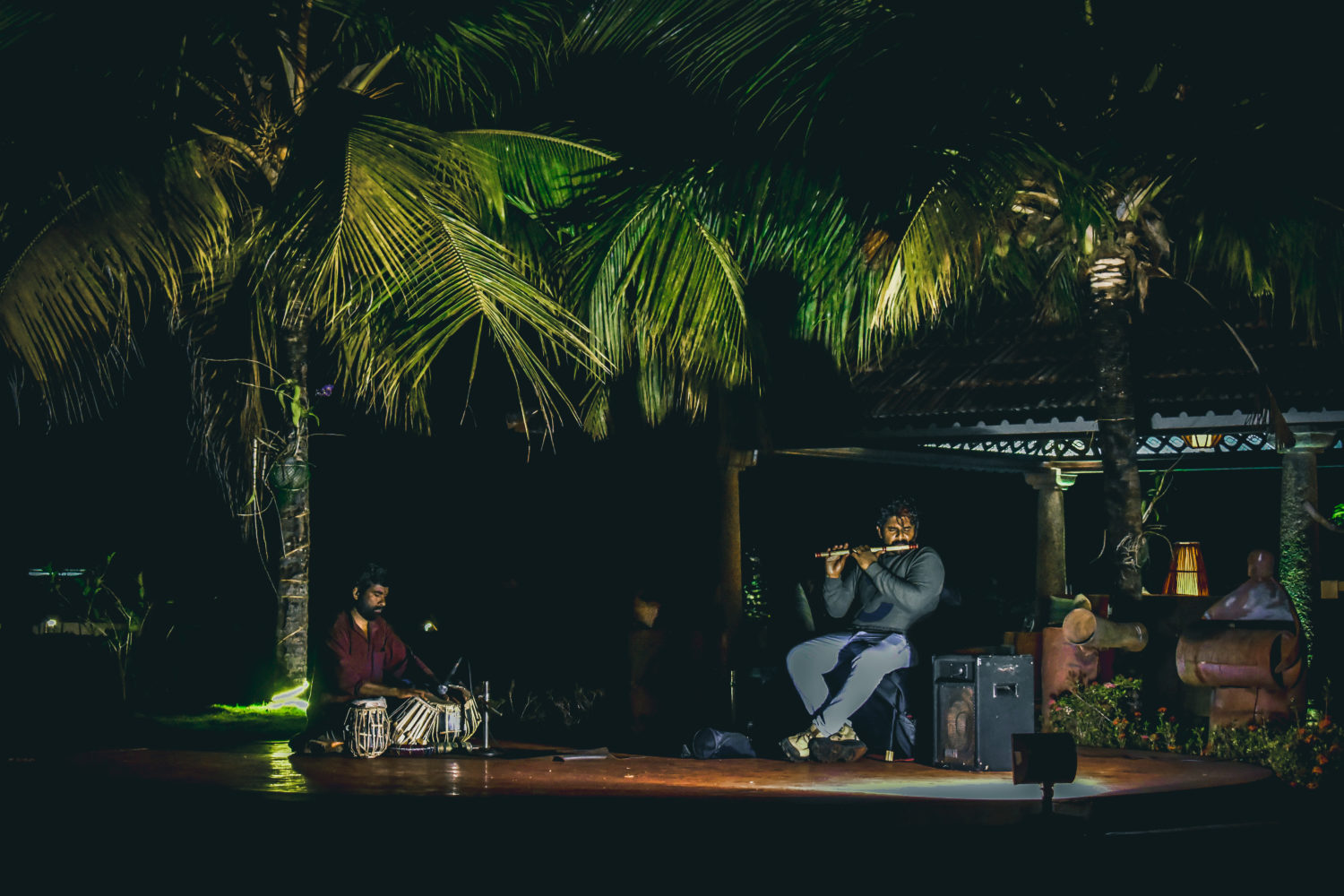 Again we had a buffet dinner at mystic spice but this time I wasn't exhausted as the previous day so I indulged in some experiment and went with completely Kerala style dinner. At first I started with spaghetti, but as soon as I took one bite of their Bhindi curry, my taste buds were blown away and I rushed to get eggplant curry and everything that was Kerala special. They were like the best thing I ever tasted. It was our last night at this mesmerizing resort and without a stroll at the lawn post dinner; our stay would have been incomplete. While I called my parents we kept walking through the lawn and went towards the floating cottages. It was post 10, it was hauntingly silent, and it was everything my fantasies are made of. My mum on the phone was getting detailed reviews of my trip and already planning their trip to Kerala. In the past they had made many plans to visit Kerala but had to cancel because of either my sister's or my educational commitments and sometimes my dad's business commitments. Now that they were seeing Kerala through my detailed trip, they were already discussing whether September or October would be a good time for them, and I was mentally making a plan of tagging along and staying at those floating cottages all together. We strolled for another half an hour after disconnecting my call, me being all creepy with my fascinating imagination and him trying to convince me to go back to our room, or at least at an area where other human beings are in site. After numeral pleadings from him, we went to the Zephyr, relaxed for sometime while he called his home and then we retired to our room.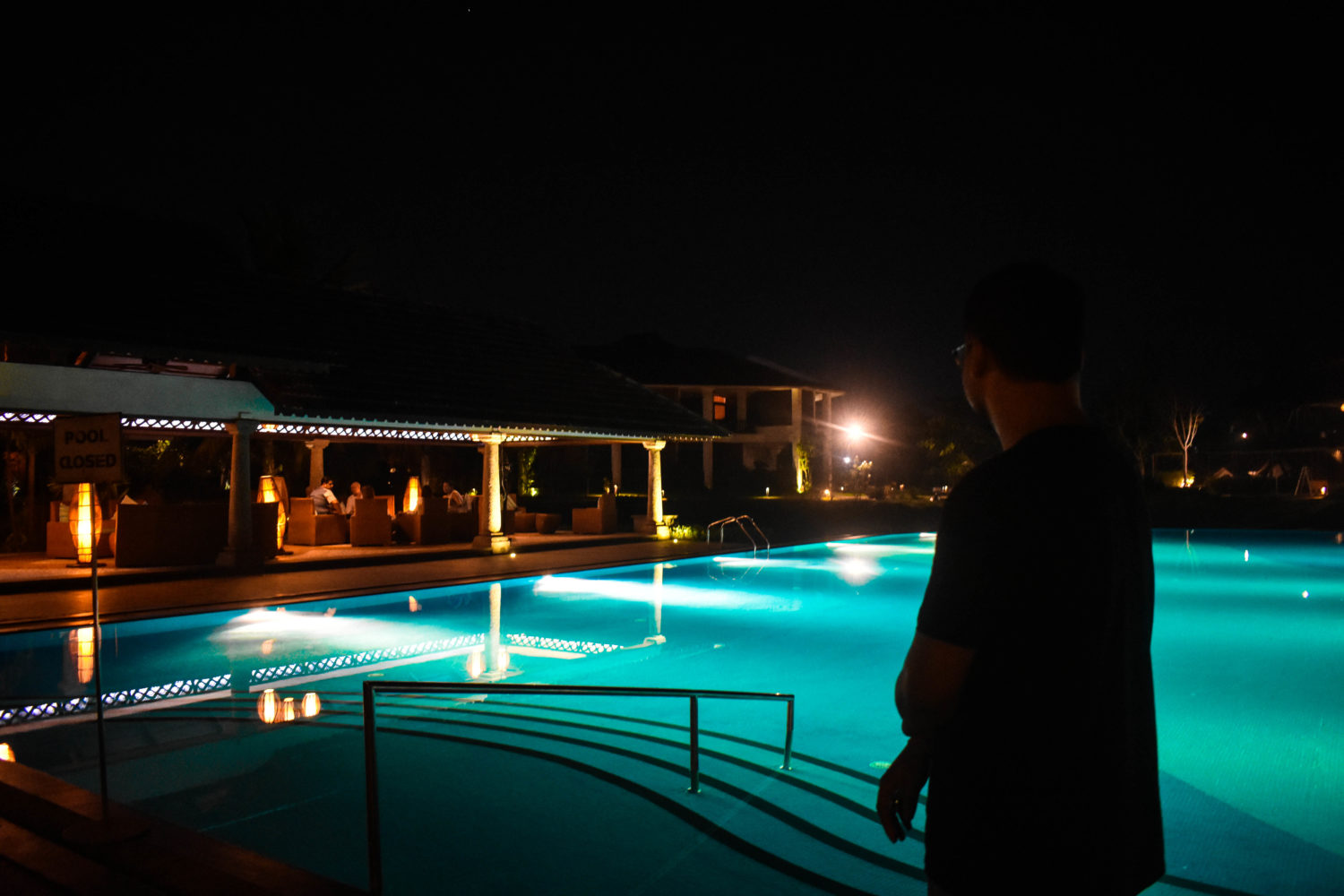 Our final breakfast at the resort was extra yum; I had pancakes with maple syrup, croissant, vada with coconut chutney, freshly cut pineapples, watermelon and chai. We met Mr.Shaji at the lounge area for the property tour. Starting with the lounge area itself, he described Kerala Festivals and how the area depicts the whole scene from the festival. We moved on to the herbal garden, where we realized that a lot of foods we had been having at the buffet are being grown at this garden. Amidst the serenity and enchanting trees, stood a quaint temple. Remember how I said that I noticed the eco friendly measures the resort has taken? Mr. Shaji walked us through the details of how they try to avoid plastic and use as much eco friendly as they can. The stuffs I noticed as soon as I walked in? Eco friendly sandal, wooden hanger, scrub made out of coconut fiber, eco-friendly soap case and a lot more. Mr. Shaji explained how the resort practises zero waste lifestyle (that I have been trying to follow since January) and produces less than 2 kilos of waste per day. They also compost their waste and uses solar and wind energy.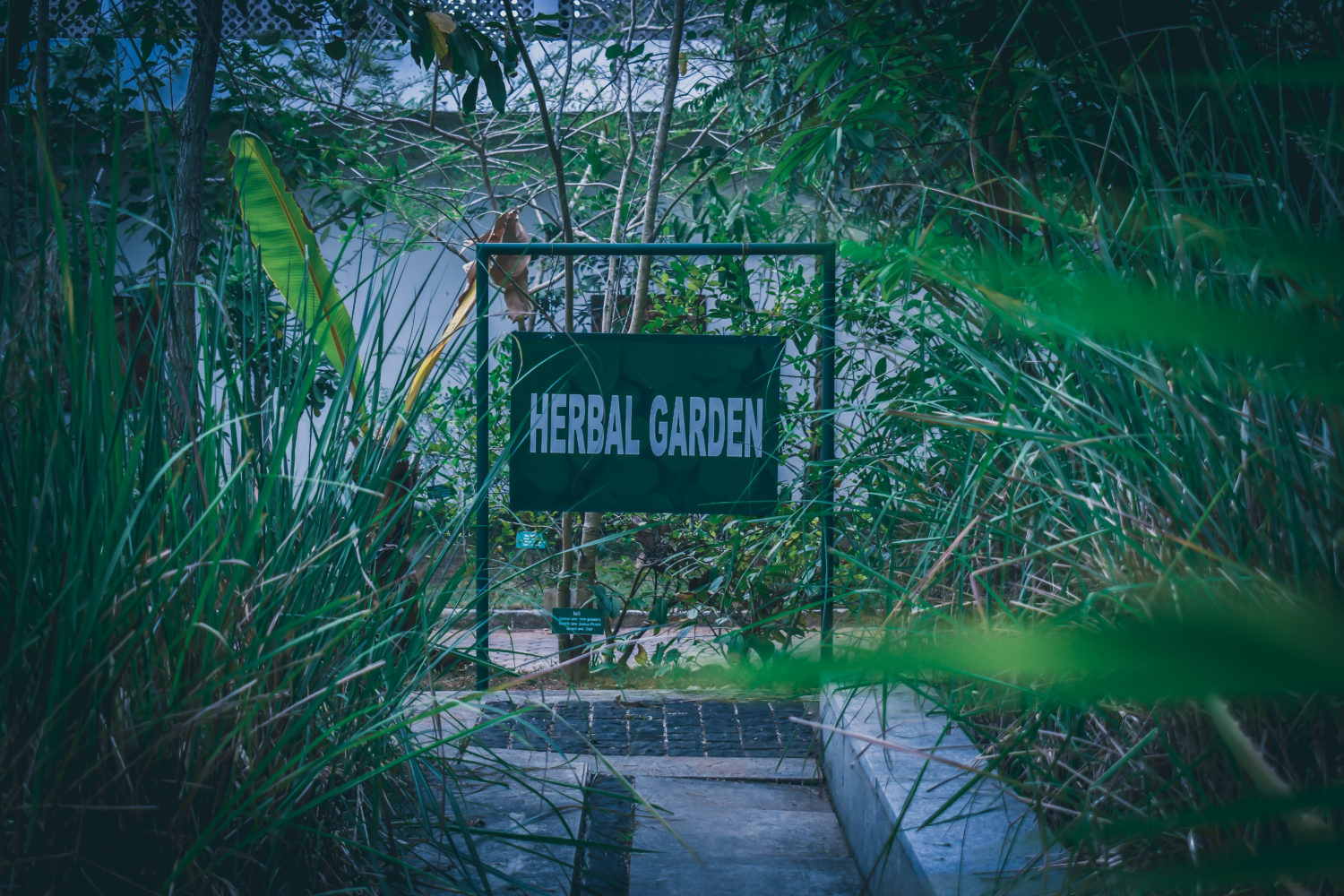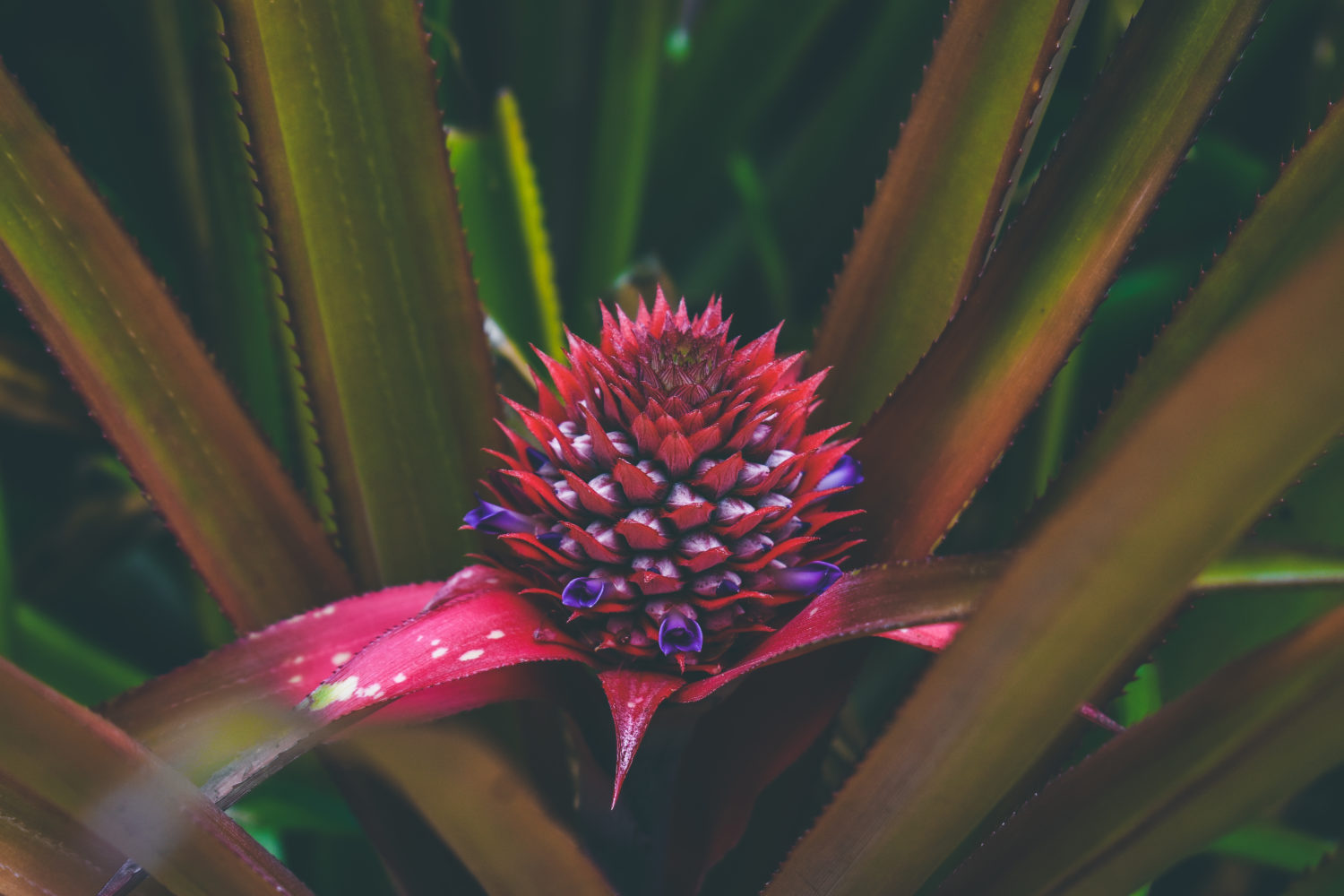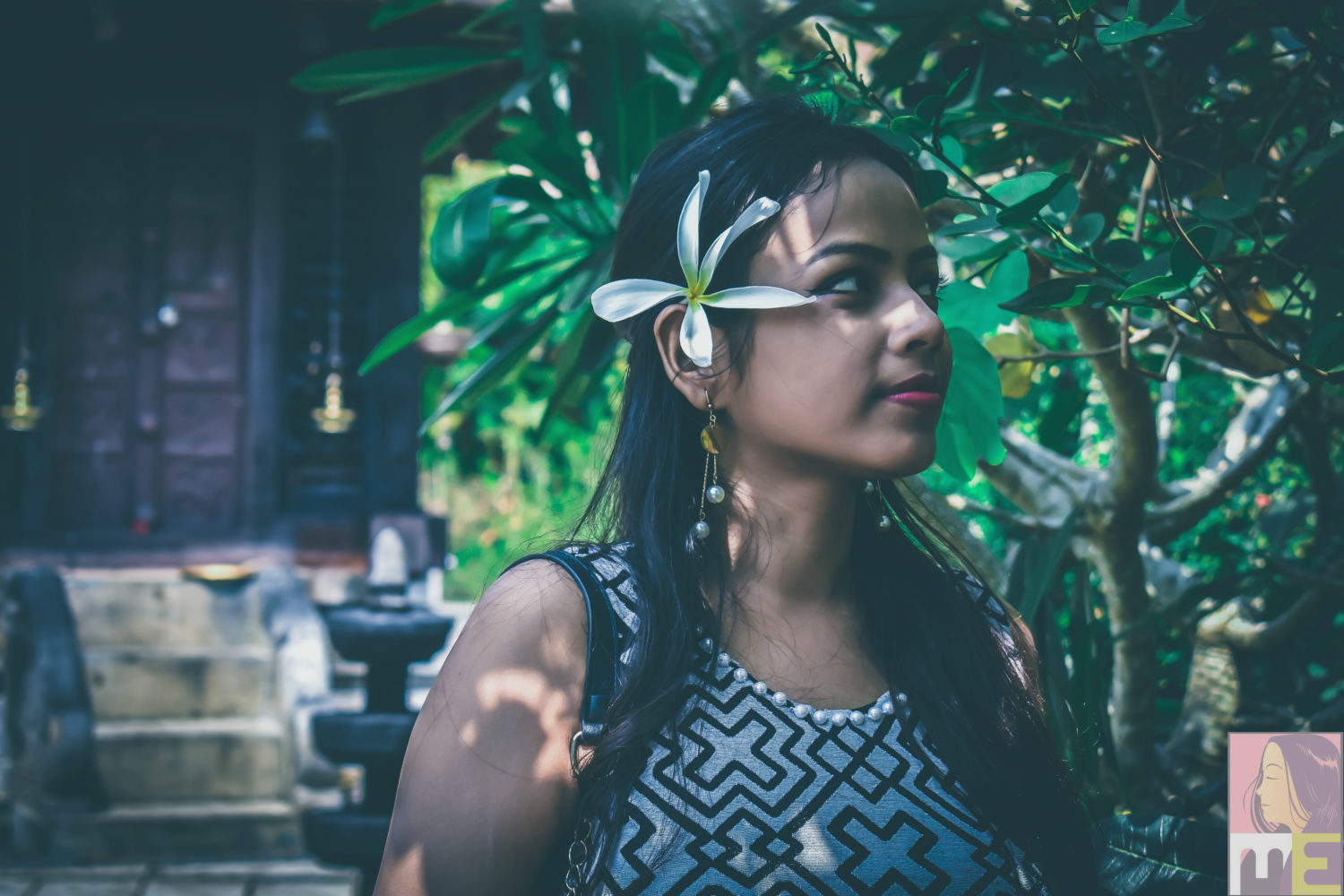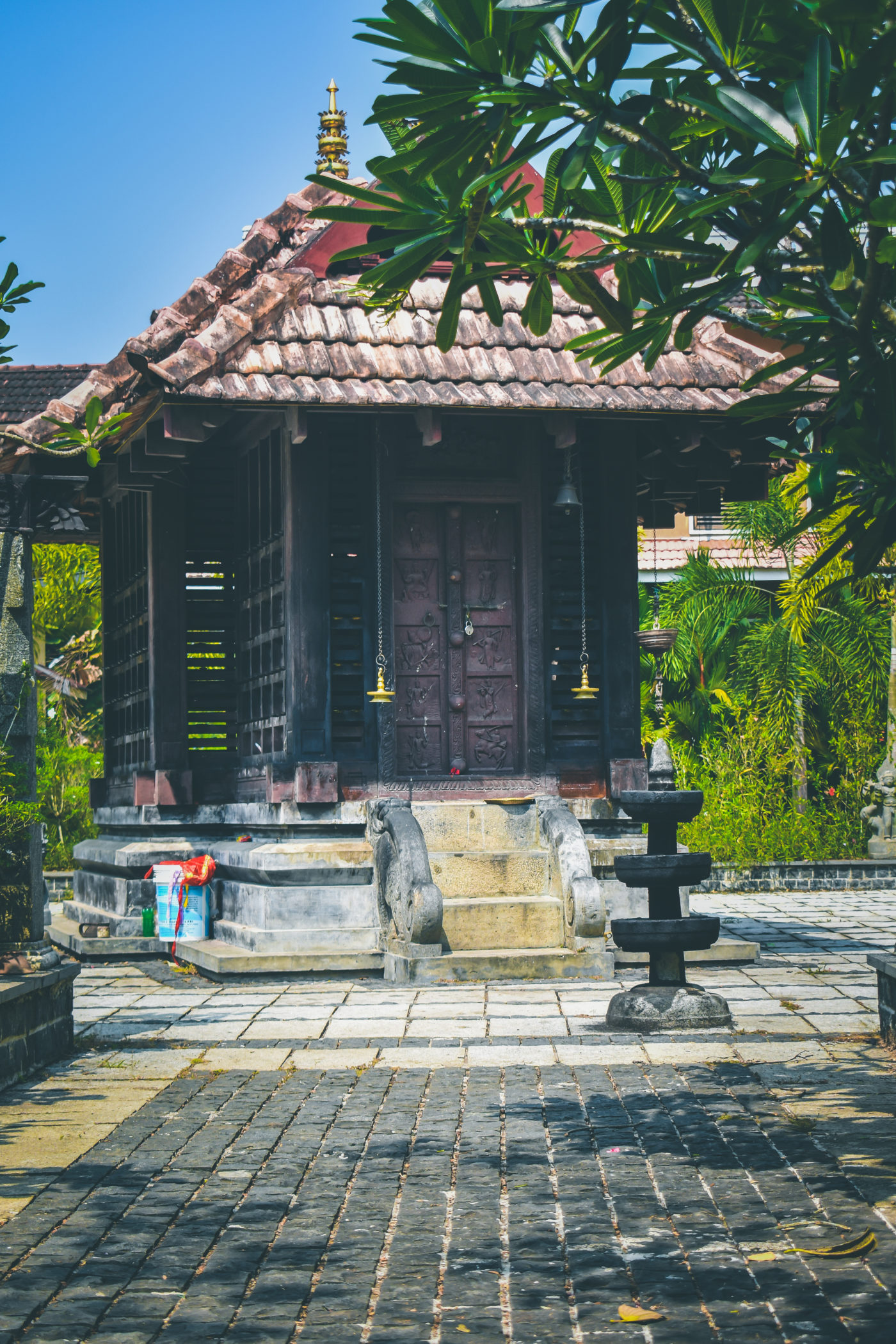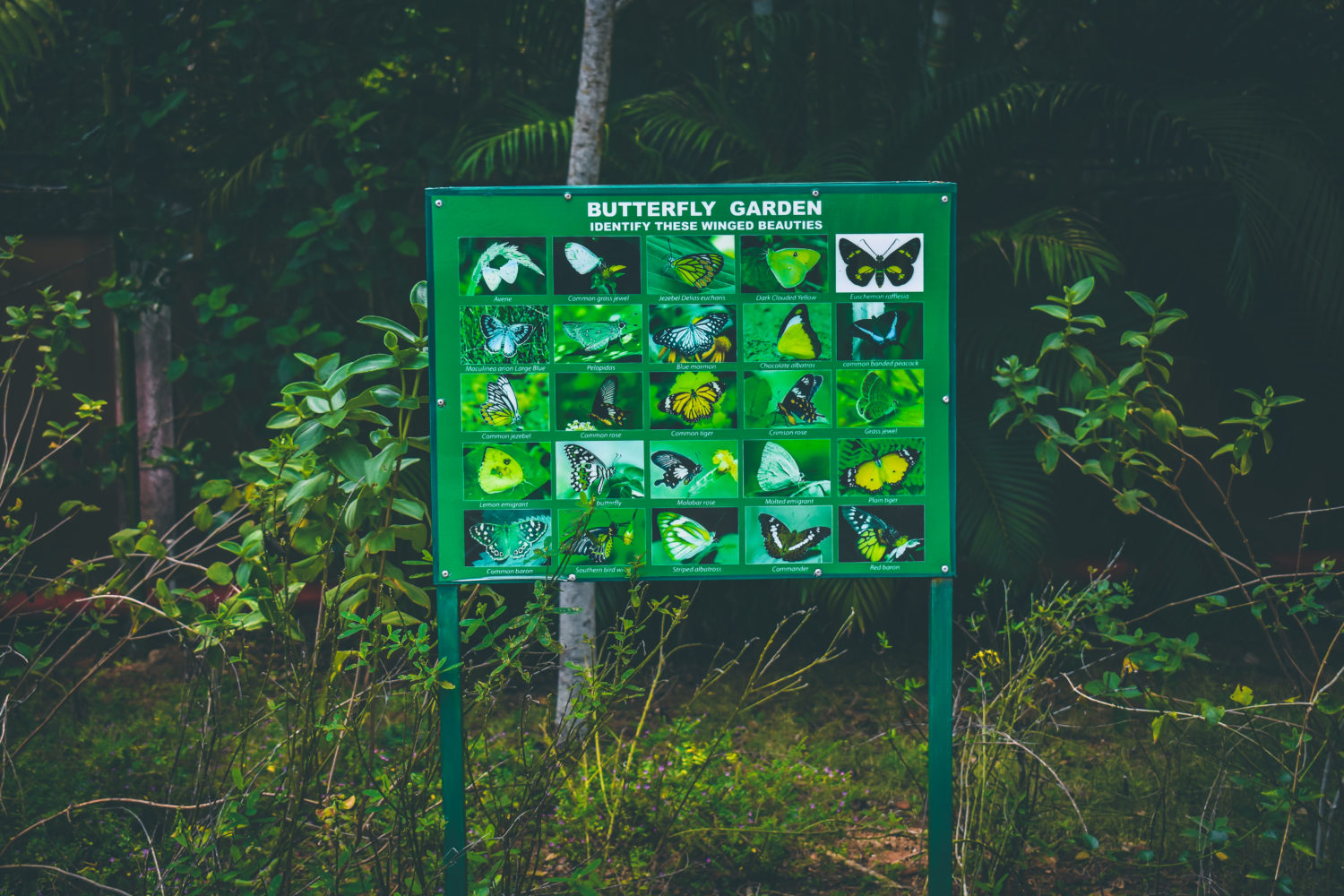 Next, passing through the butterfly garden we went towards the Heritage Villa. What's special about these villas? Well, ancient houses were de-constructed, brought here and re-constructed, so you can basically get the opportunity to live at an ancient house of Kerala.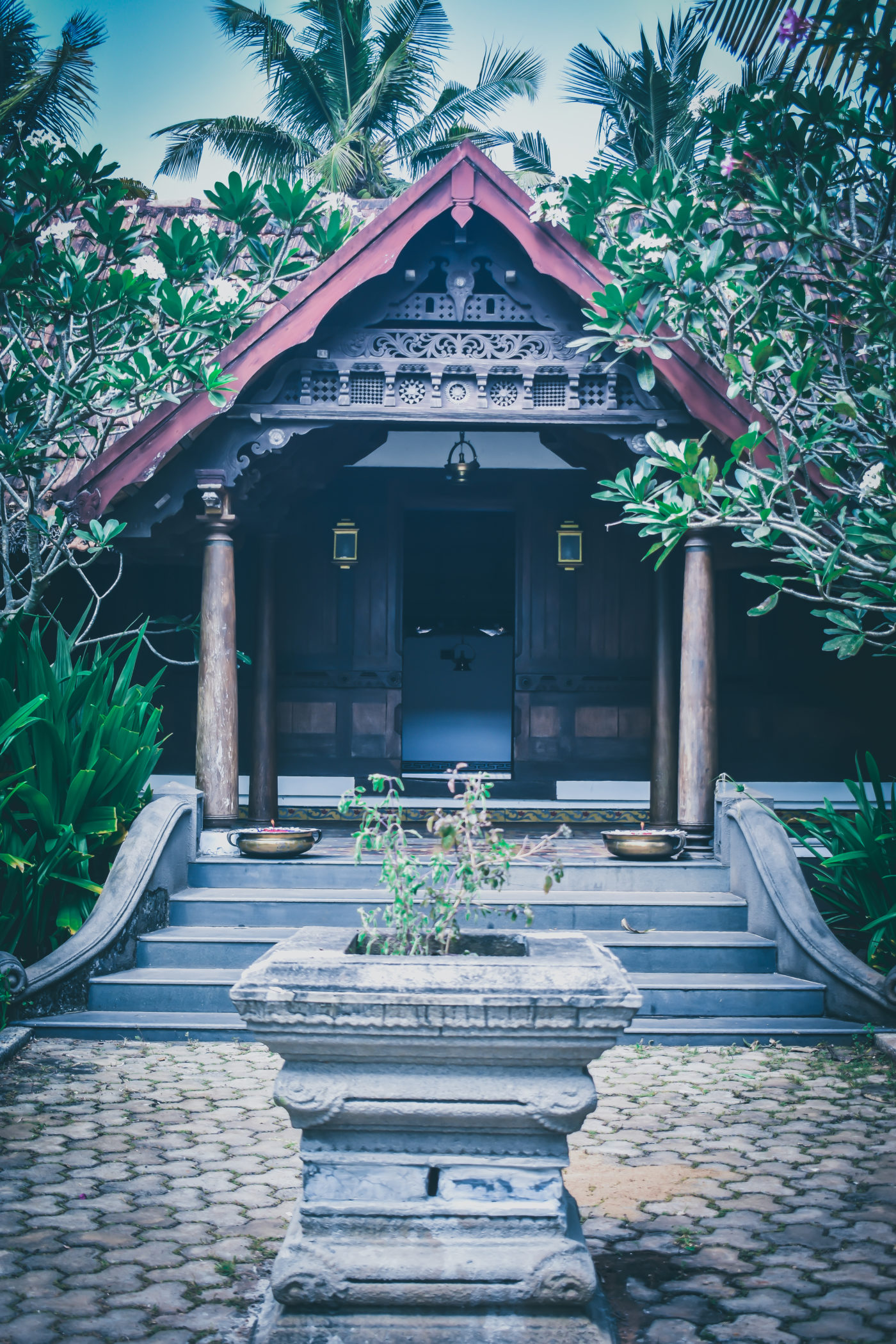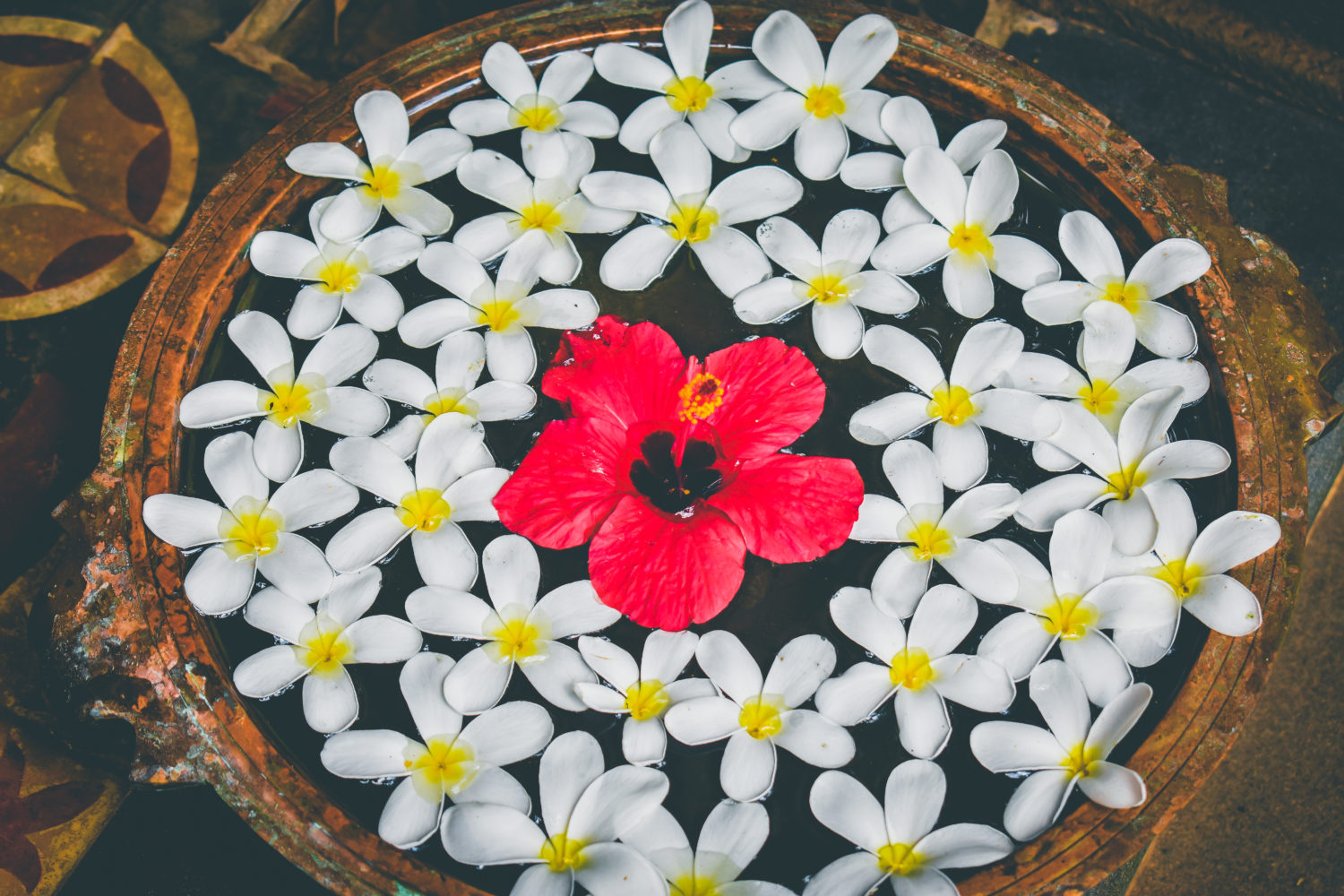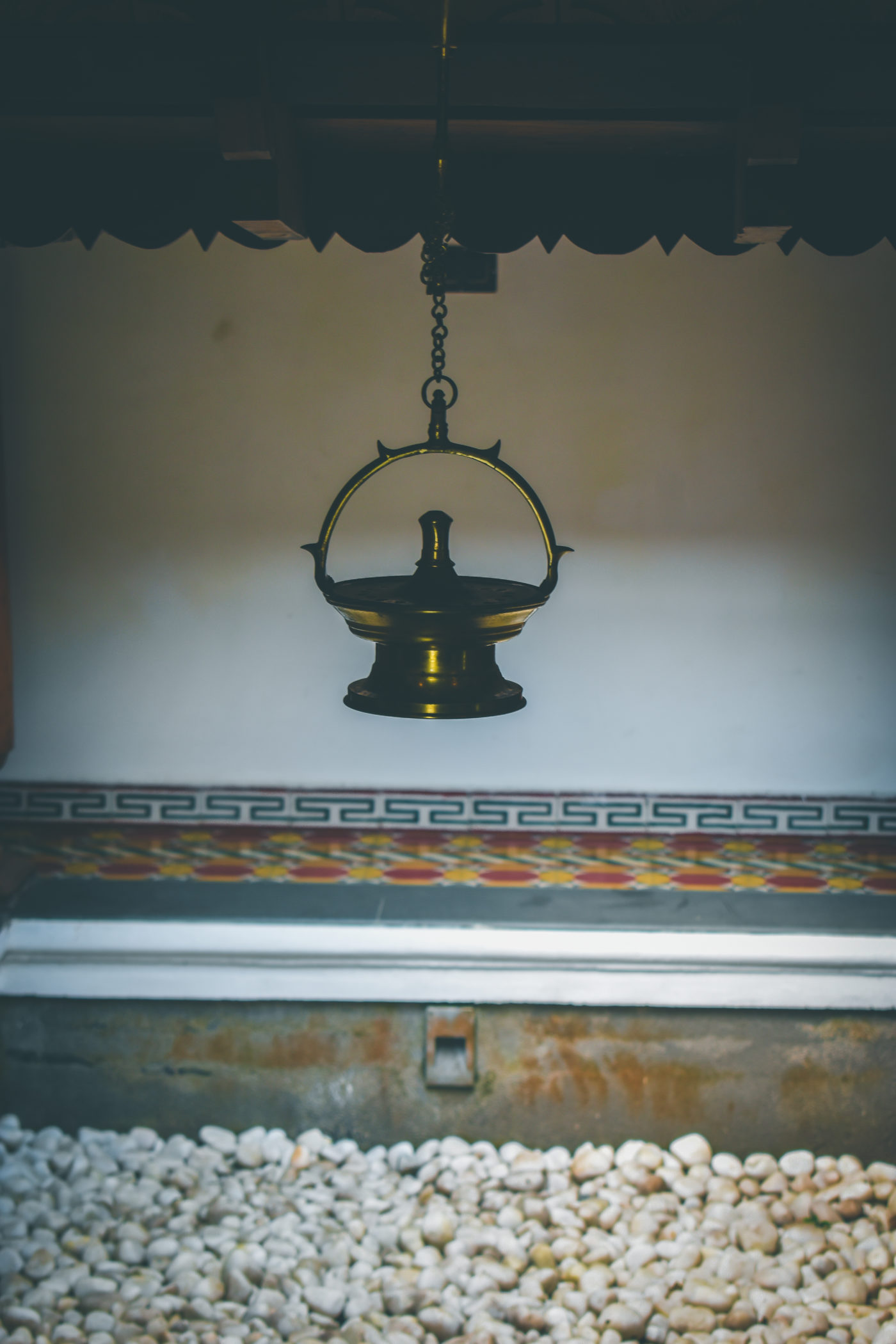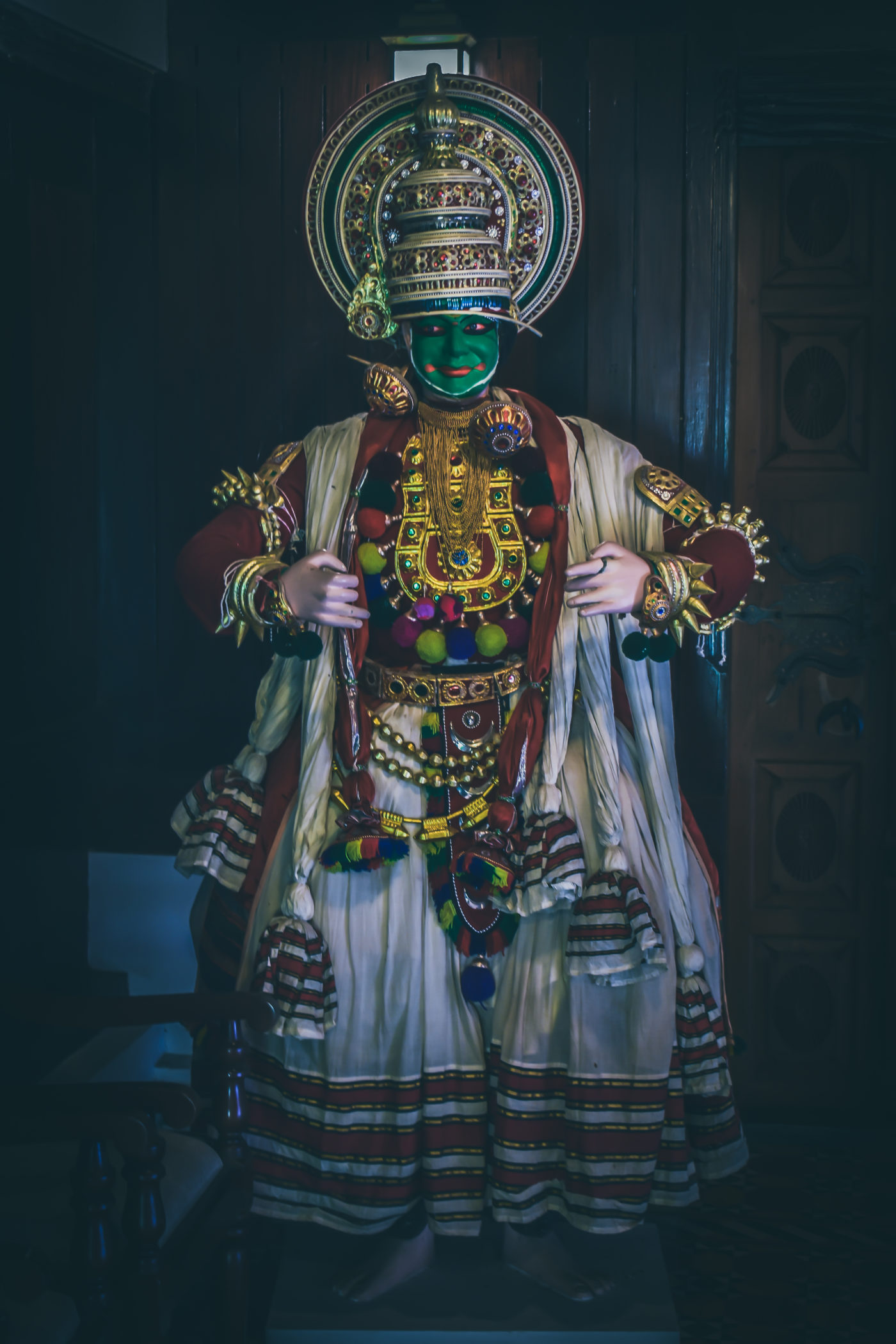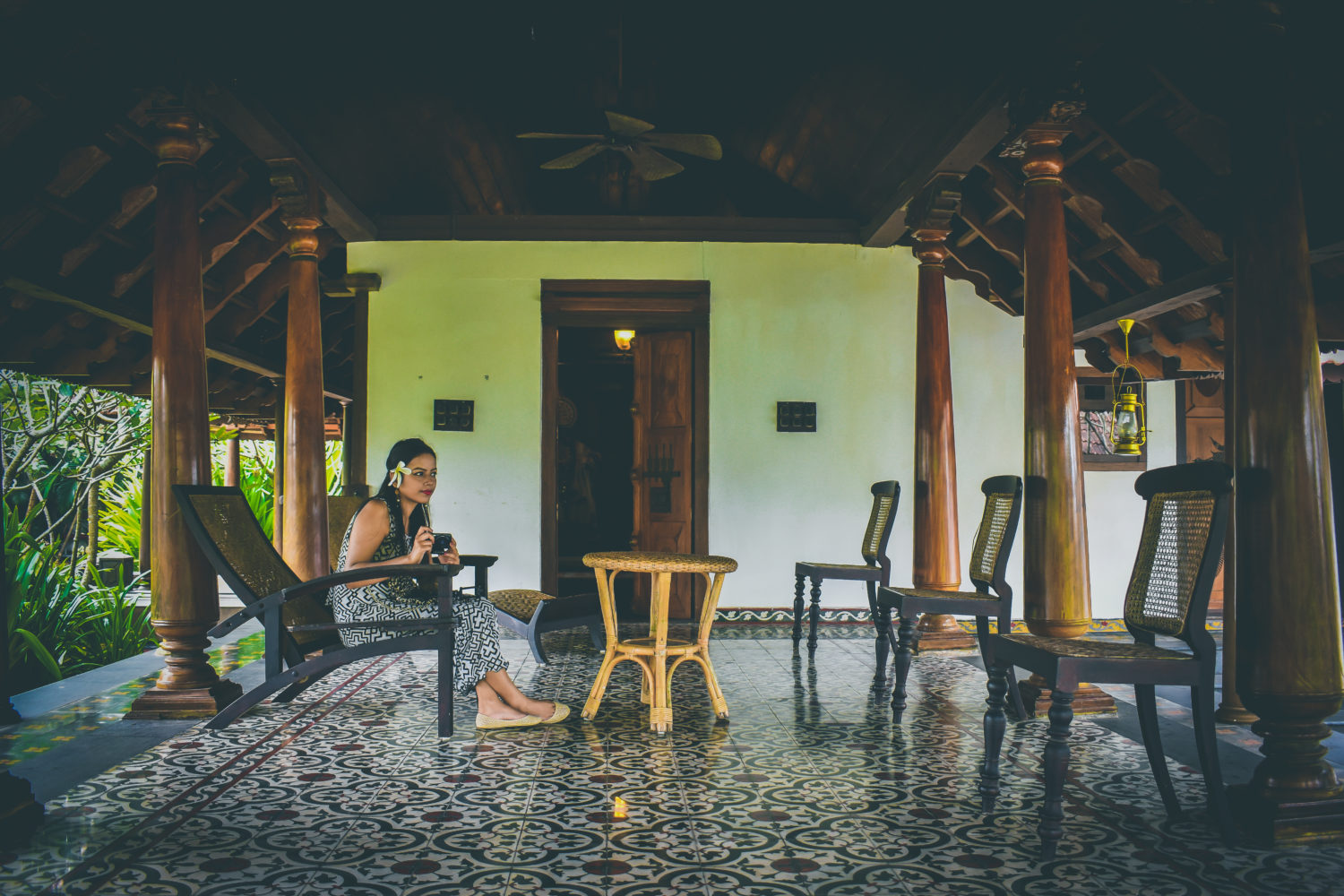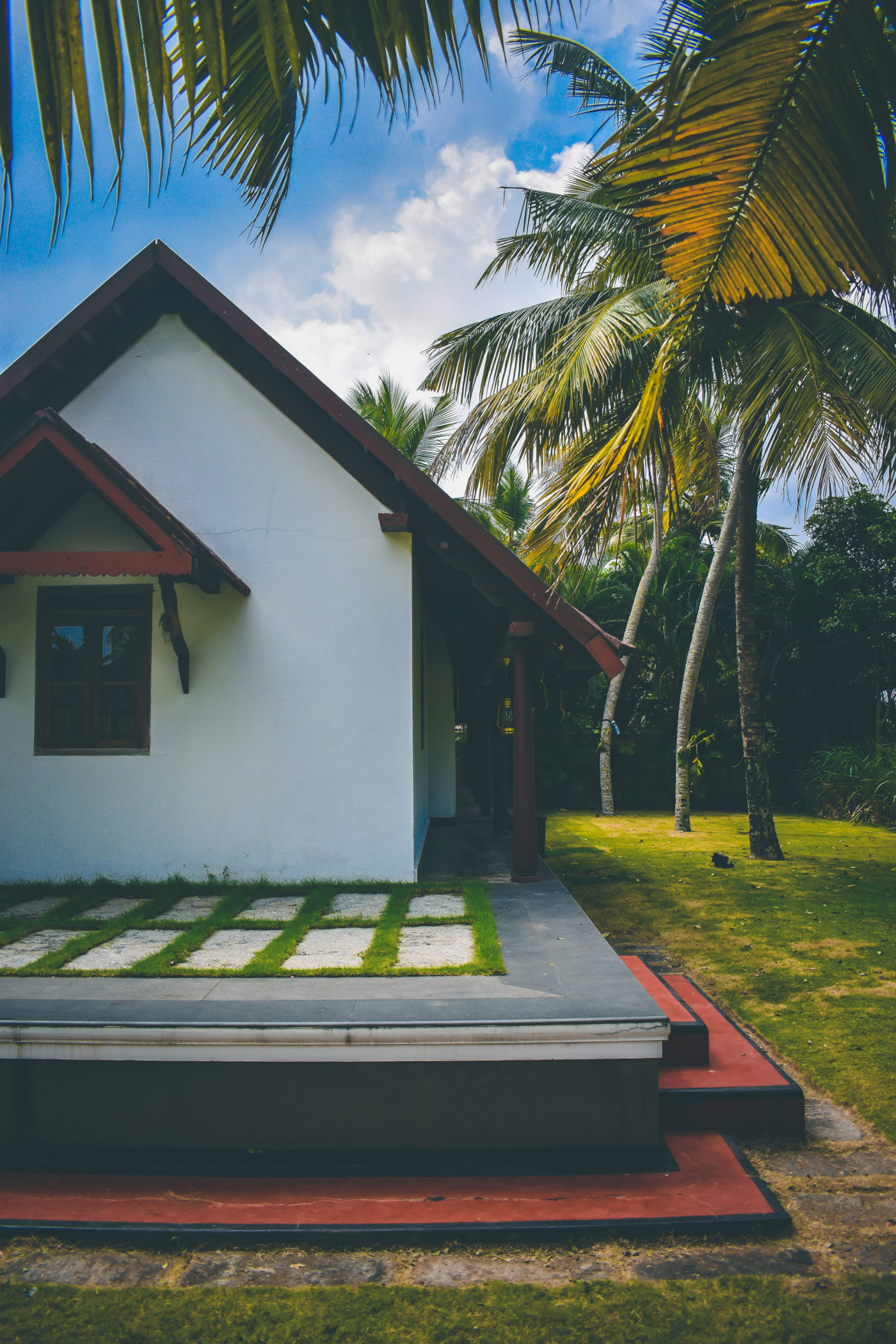 Next we went on to take a tour of the houseboat. Having spent a night at a houseboat at Kashmir, I was at awe when we entered the houseboat. It was a 2 bedroom, well decorated, luxury houseboat. Almost all the facilities and arrangements we had at our room, they had them here as well, with a spacious kitchen for the chefs to cook meals and a Jacuzzi at the roof. The roof was covered with a shed when we took a tour but I'm sure it will be a heavenly view when the rooftop is open and the houseboat is floating.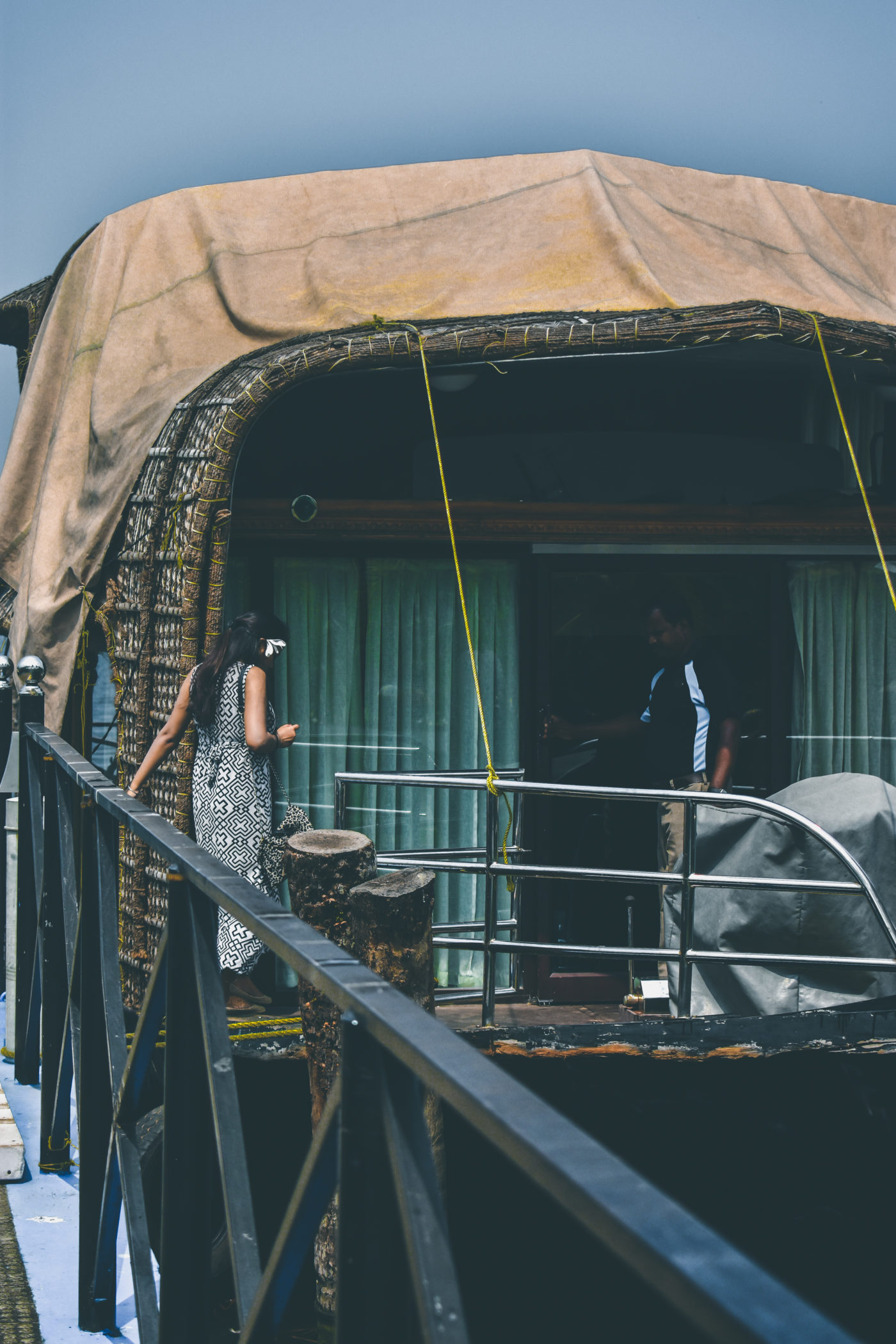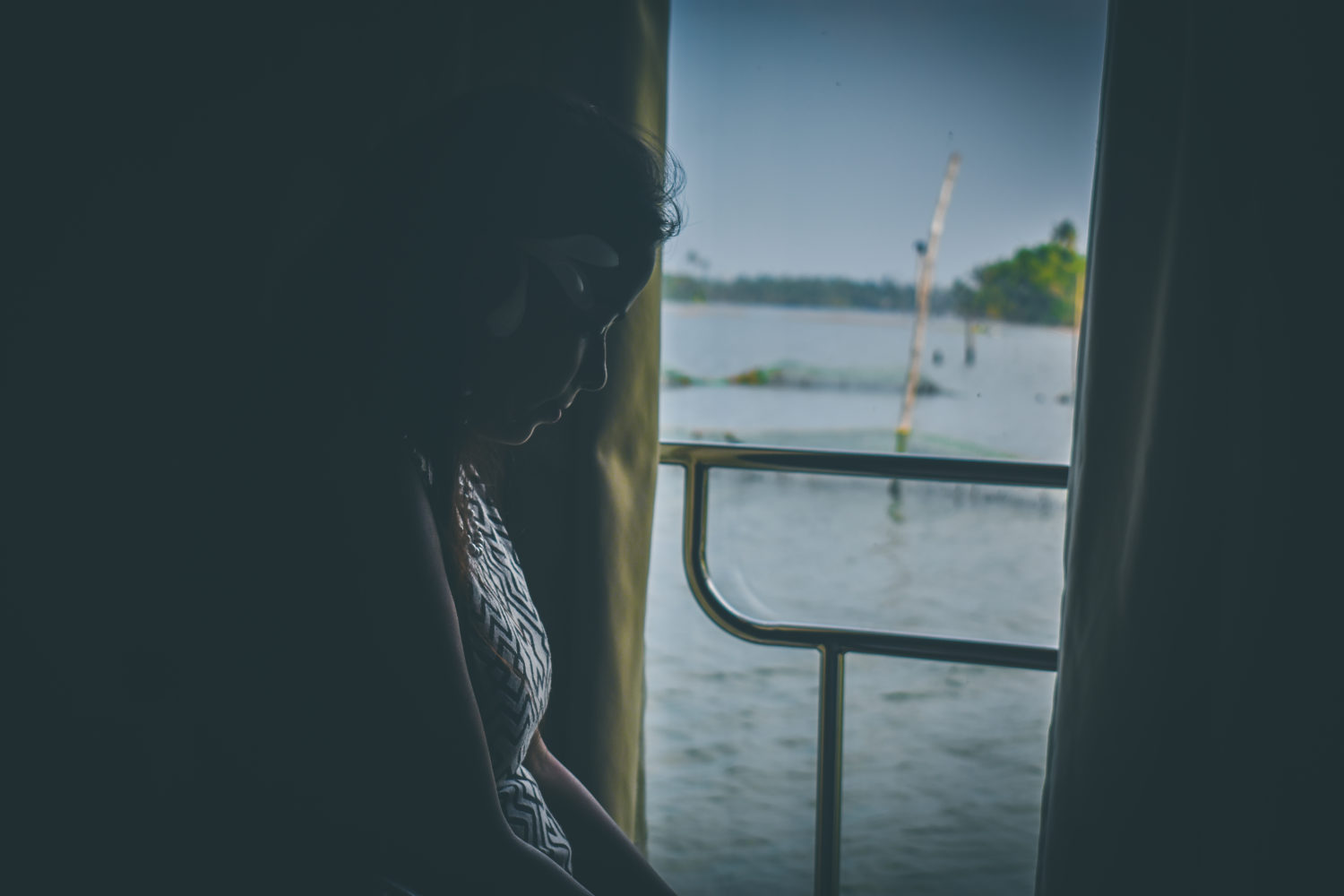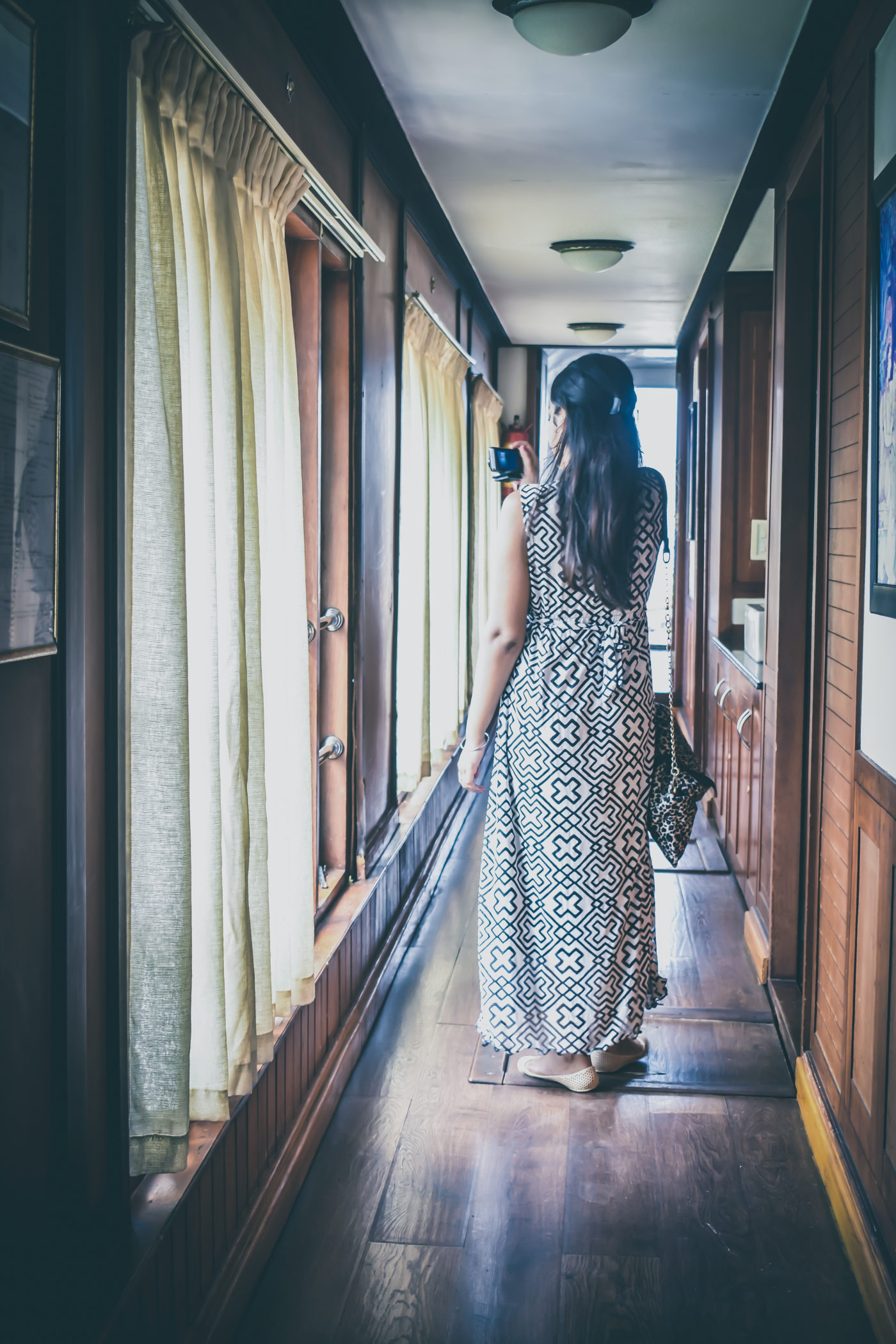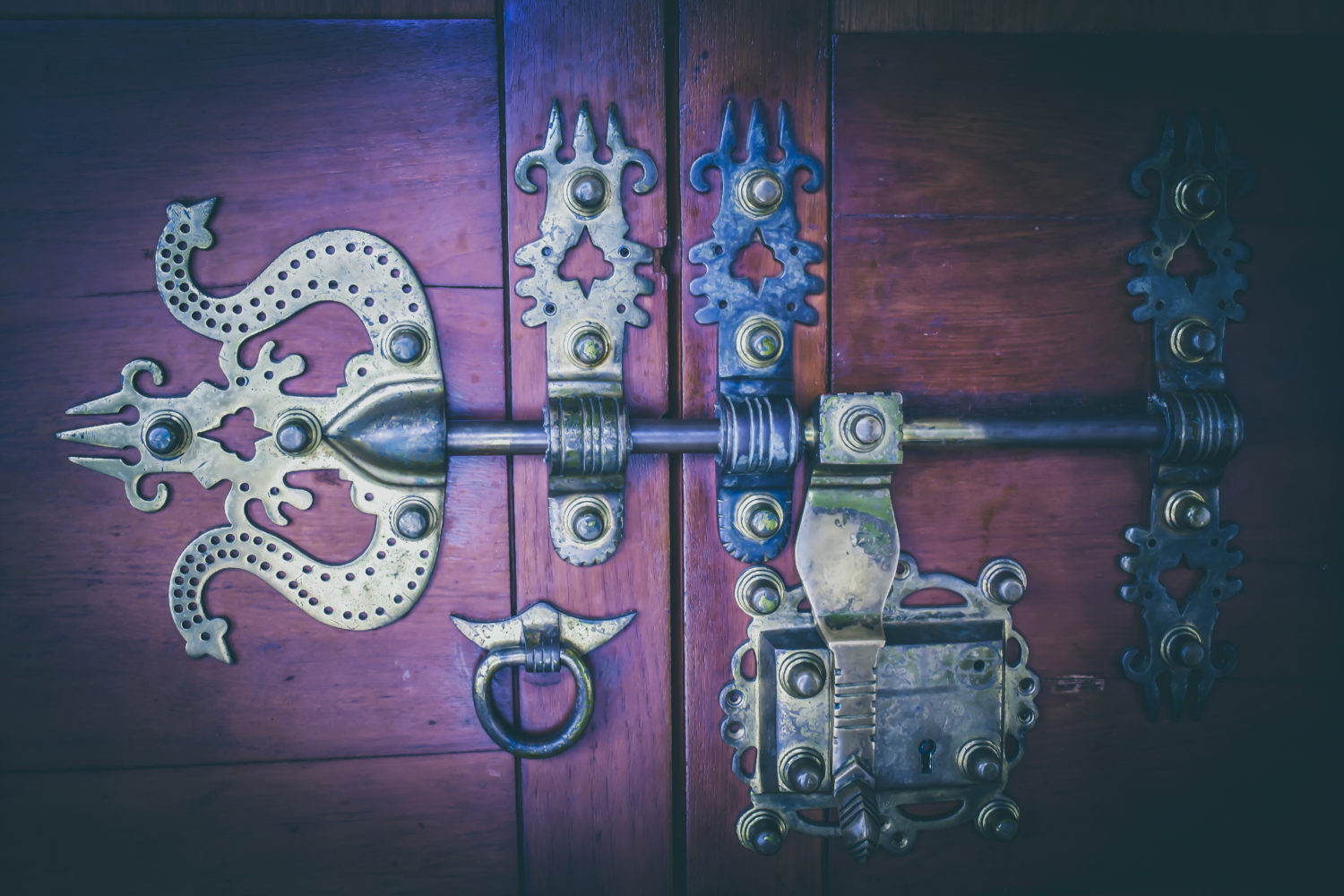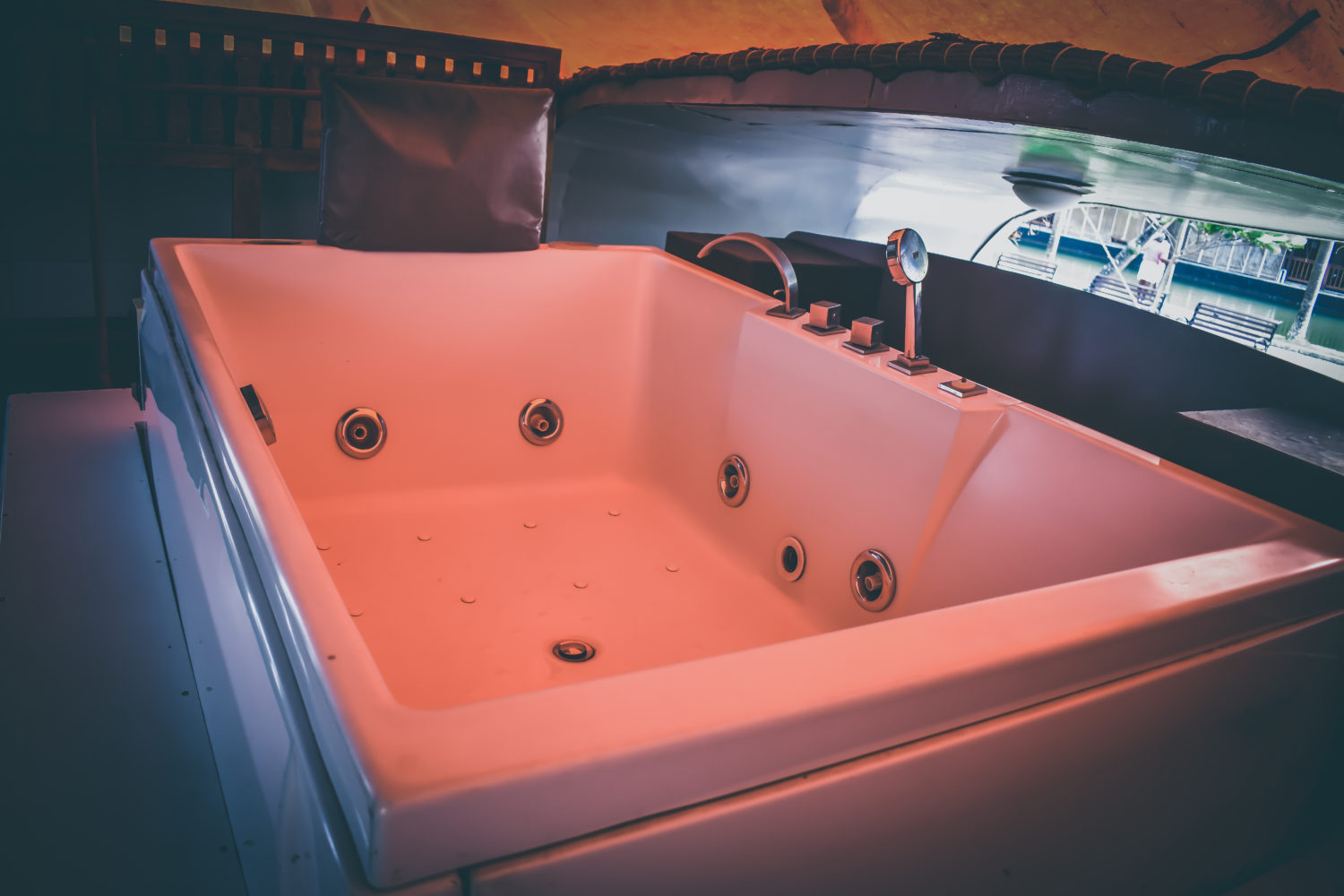 After taking a tour of the conference hall we passed the floating cottages and headed back to our room.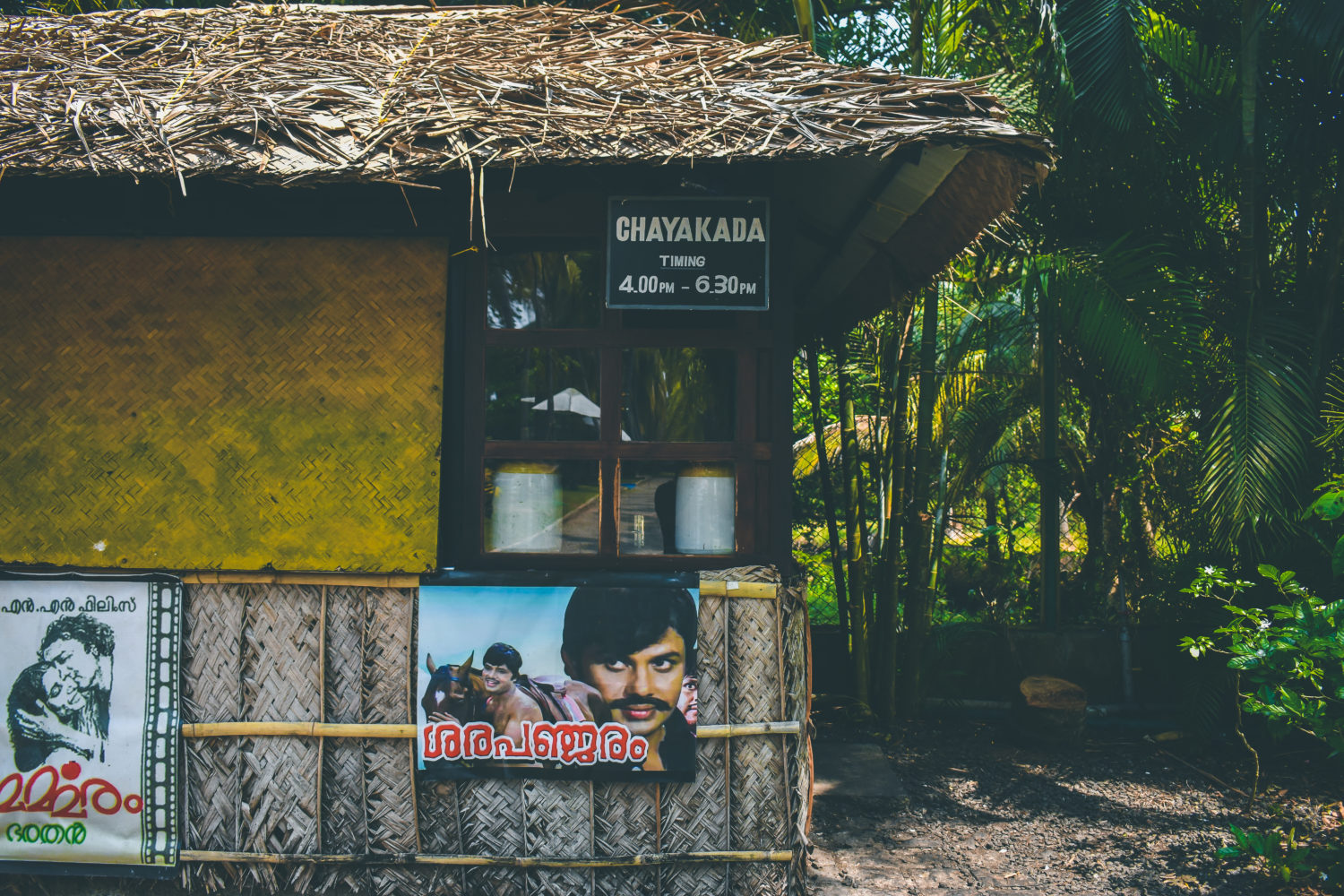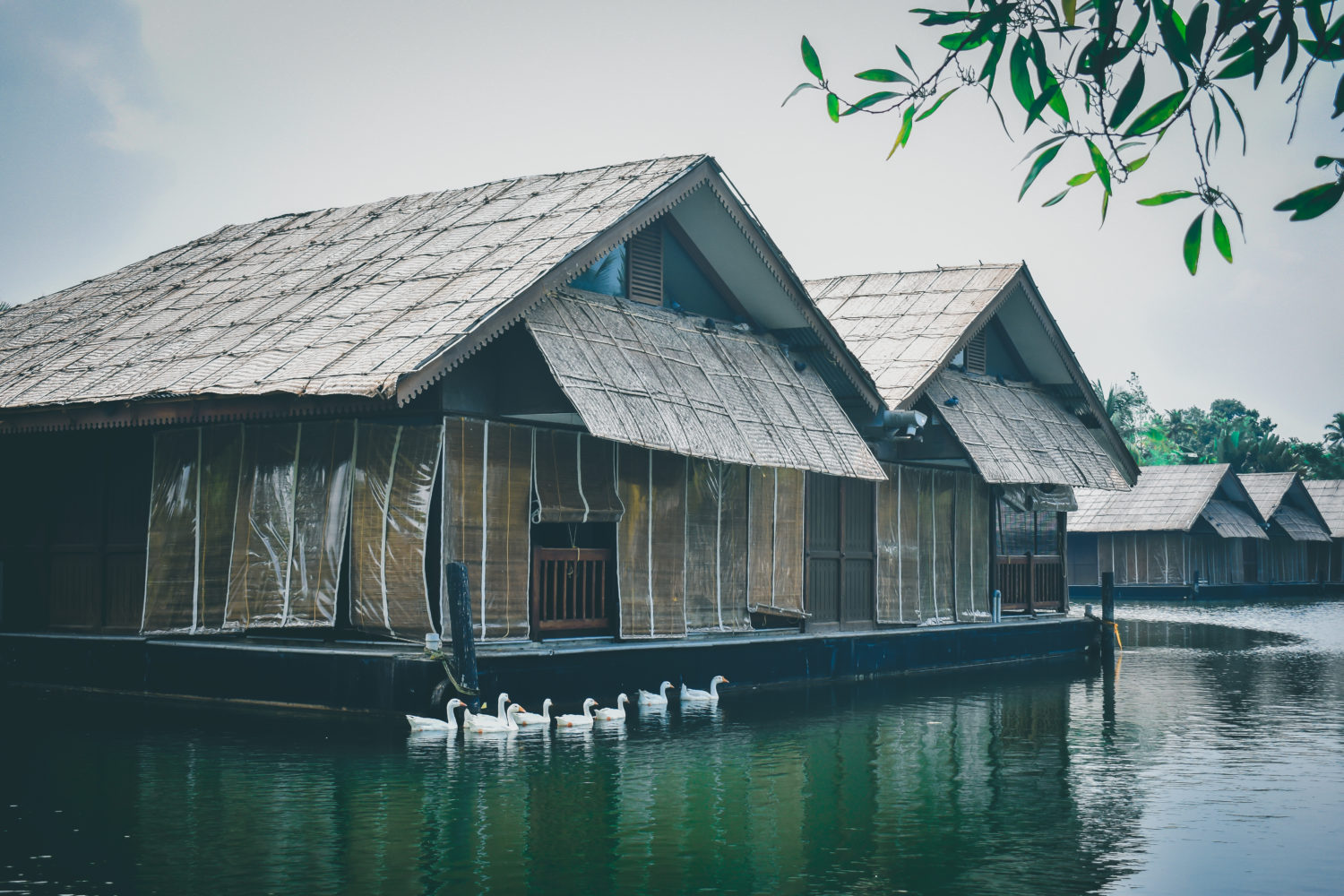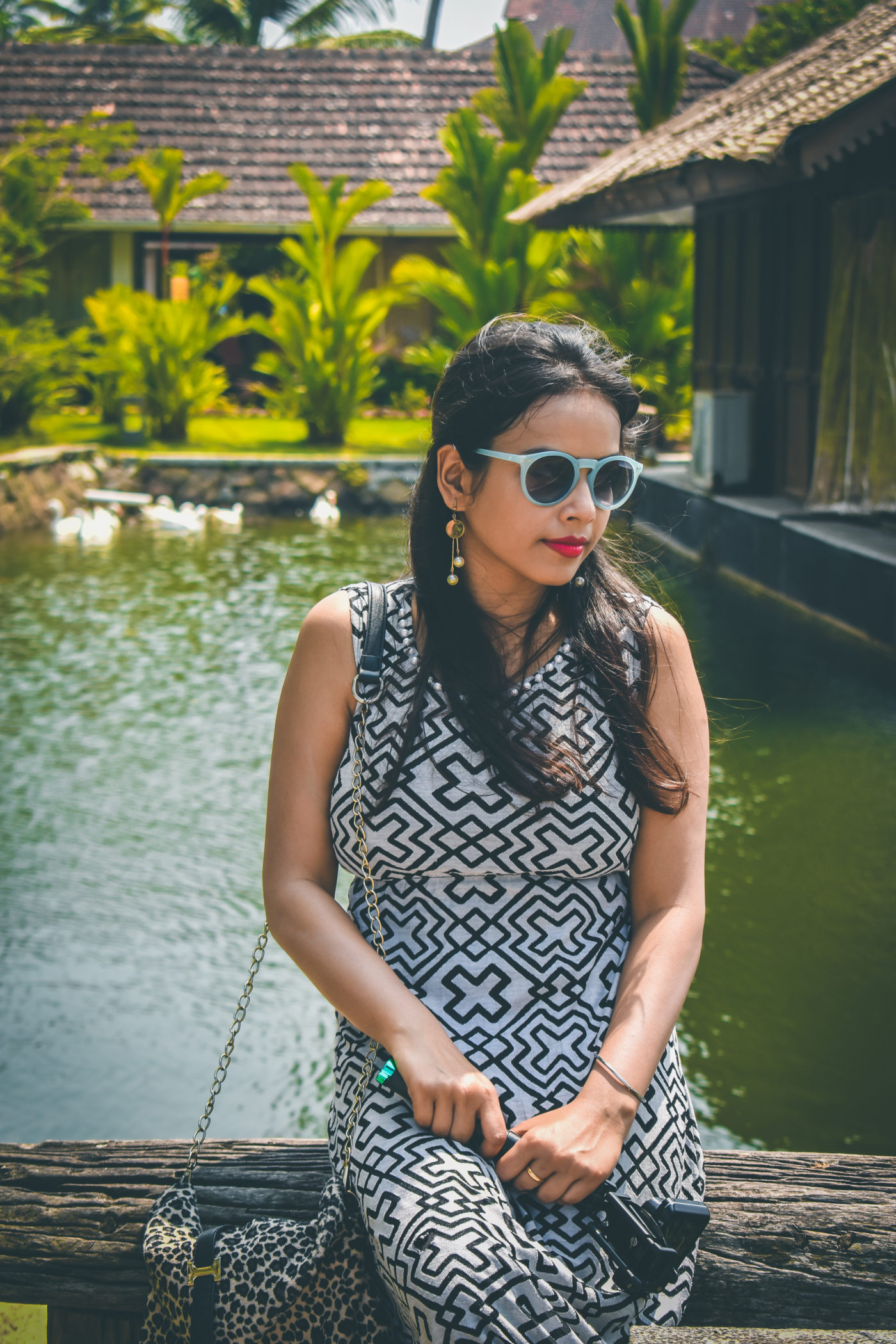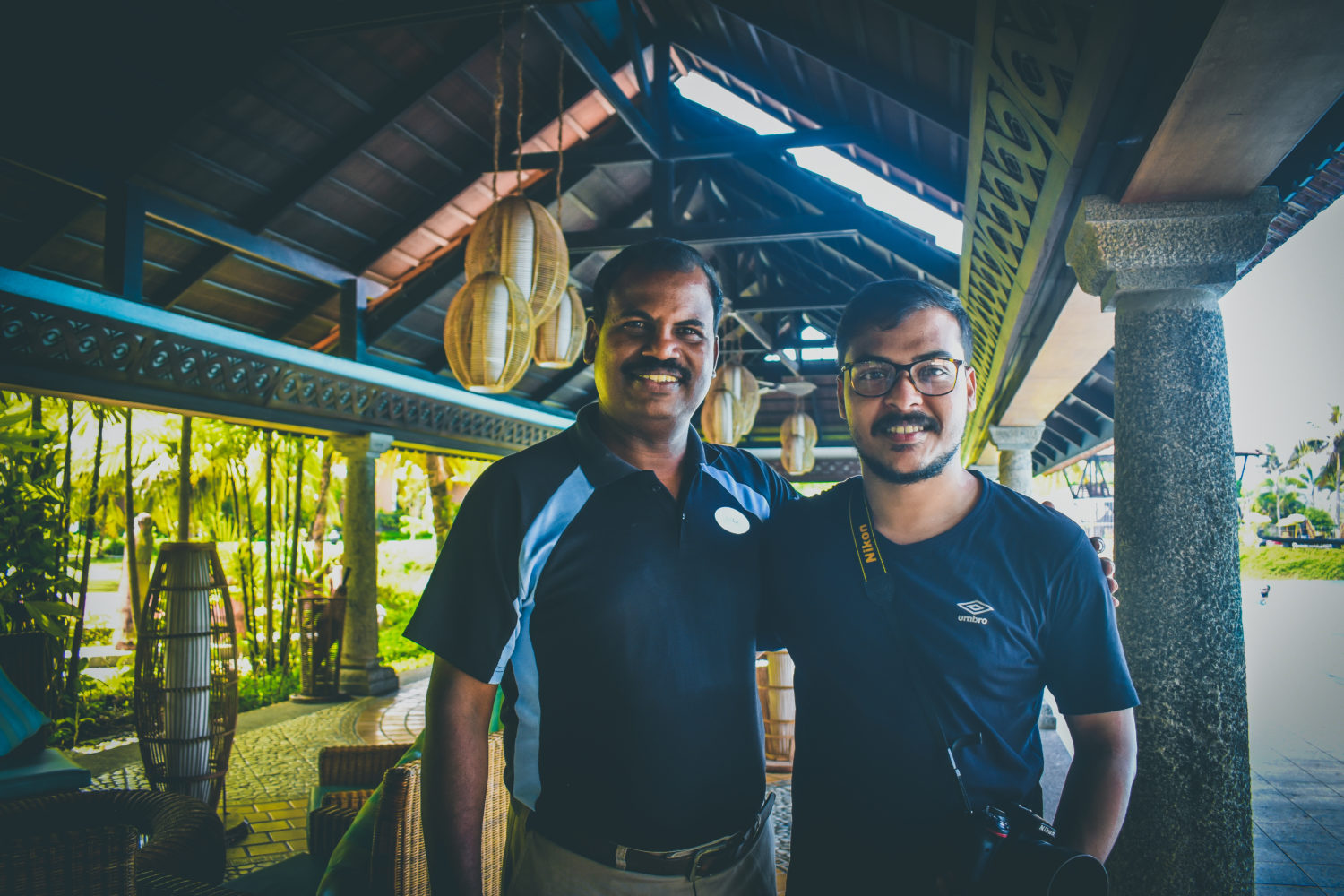 I had a pre-booked Spa Session at 11, so I left for the spa. Everybody knows that Kerala is famous for their spa and I had high hopes. I wasn't disappointed. By this time, I was already overwhelmed by how every staff was extremely courteous, and once again I was standing in front of smiling faces. I was taken to a spa chamber and experienced the most amazing spa session I ever had. Lying inside the bamboo built spa, I was questioning myself if I'll ever be able to enjoy spas back at Kolkata. I guess not. After an hour of a de-stressing massage with organic olive oil, I was led to the sauna, followed by the steam bath. After half an hour of sauna and steam bath, I took a shower and got back to my room. We were already running late so we rushed to lunch and had a quick bite. By the time we came back to our room, we got a call from the reception informing us that our car was already waiting. I packed up my stuff like a ninja and with a heavy heart waved goodbye to the staffs. But it doesn't end there, there's more.
The hotel car was dropping us to our next stop, a resort at Kumarakom but before that, they were going to give us an Alleppey sightseeing. We were overjoyed to see Mr.Shaji sitting next to the driver seat. We buckled up and headed towards the coir museum. The coir museum was a magical place where everything, from a huge Idol of Ganesha to an entire house is built completely out of coconut fibre.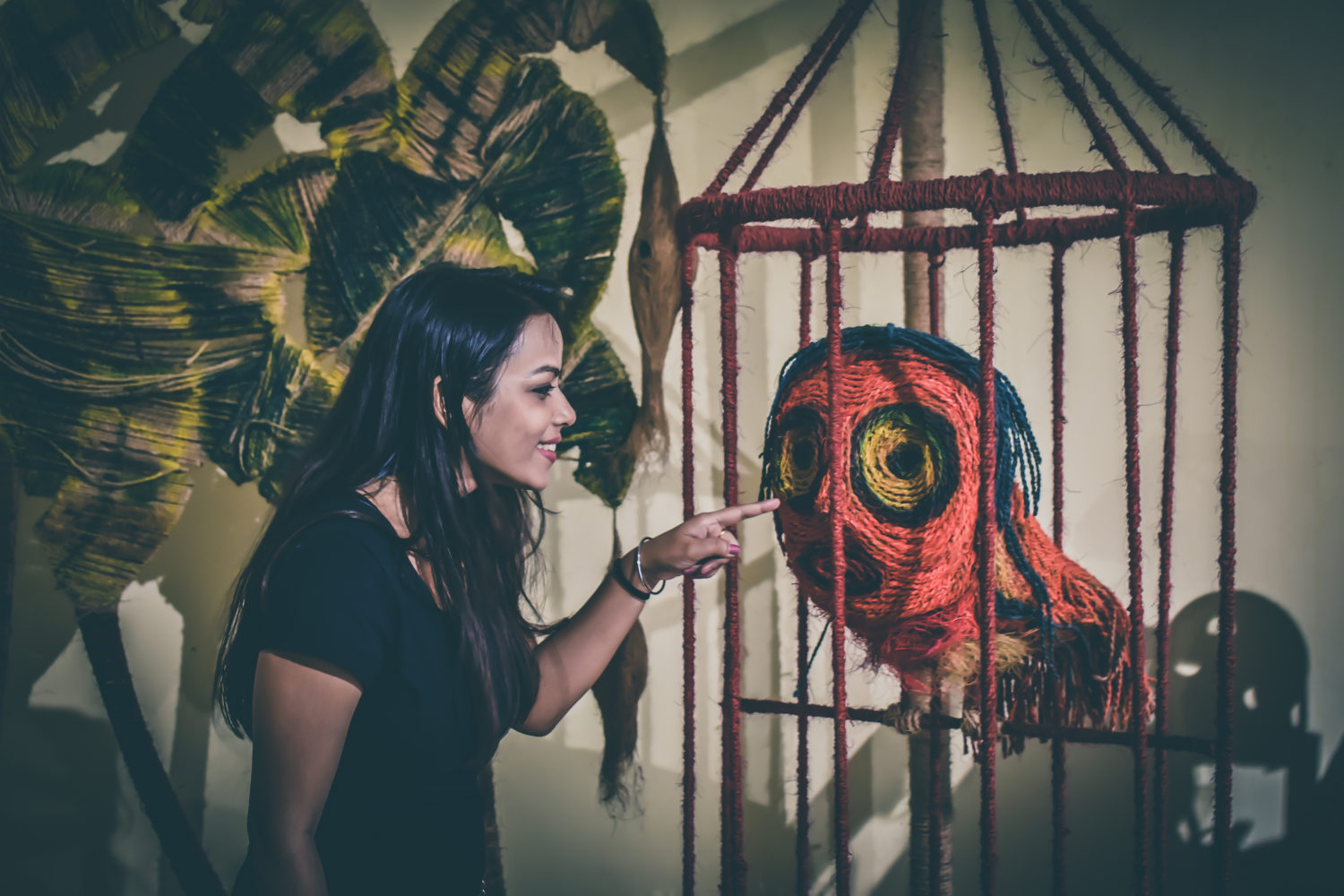 But more details on that on my Kerala travelogue, now let's move on to Revi Karunakaran Musuem which is a personal museum that showcases the private collection of 3 generations of a family. From ivory, to crystal, to antiques, it's hard to belief that just 3 generations of a single family has built up this empire of collection. Sadly, photography was prohibited inside.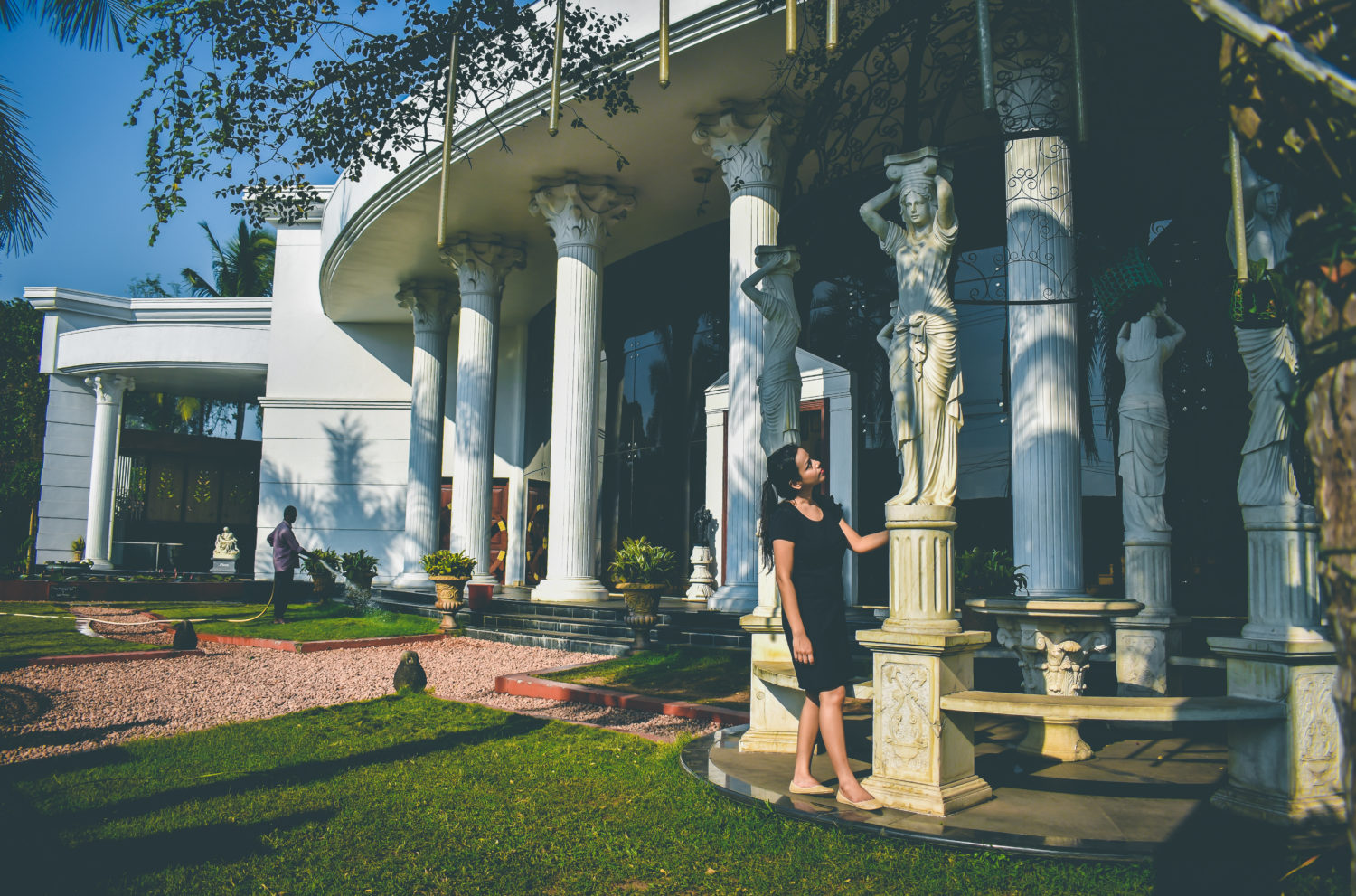 Our last stop was a dock before we were dropped at our next resort.
I'm extremely grateful towards the resort for above all planning the whole itinerary for us. When we used to go on family trips my dad and my sister would take care of the whole itinerary and I while on the trip I wouldn't have any idea where we were going next. Ever since I started travelling solo, I started travelling without a proper plan. The only thing I would take care of is a place to stay. Having travelled with my family who always had tightly scheduled itinerary planned, I've always dreamt of having a leisurely trip, which is why I planned on nothing but our resorts when I planned my Kerala trip. However, a week before we actually set out for the trip, I was wondering that I have no idea what to see and what to do while on Kerala and wondering if we would just stay at the resorts and come back home. If it wasn't for the management of the hotel, I wouldn't have the slightest idea what to see in Alleppey, I would have missed the choir museum, the private museum, the folklore museum and most importantly Fort Kochi. If it wasn't for them, we wouldn't have enjoyed the boat rides that are famous in Alleppey.
Not only is the resort majestic that lets you in a different world, the itinerary and the activities is overwhelming as well. They just took care of EVERYTHING. The only regret I have is that I wish we could have stayed longer, I wish I was sitting in that balcony writing this review, I wish we stayed so long that we could have finished up our article sitting in that balcony enjoying the evening breeze.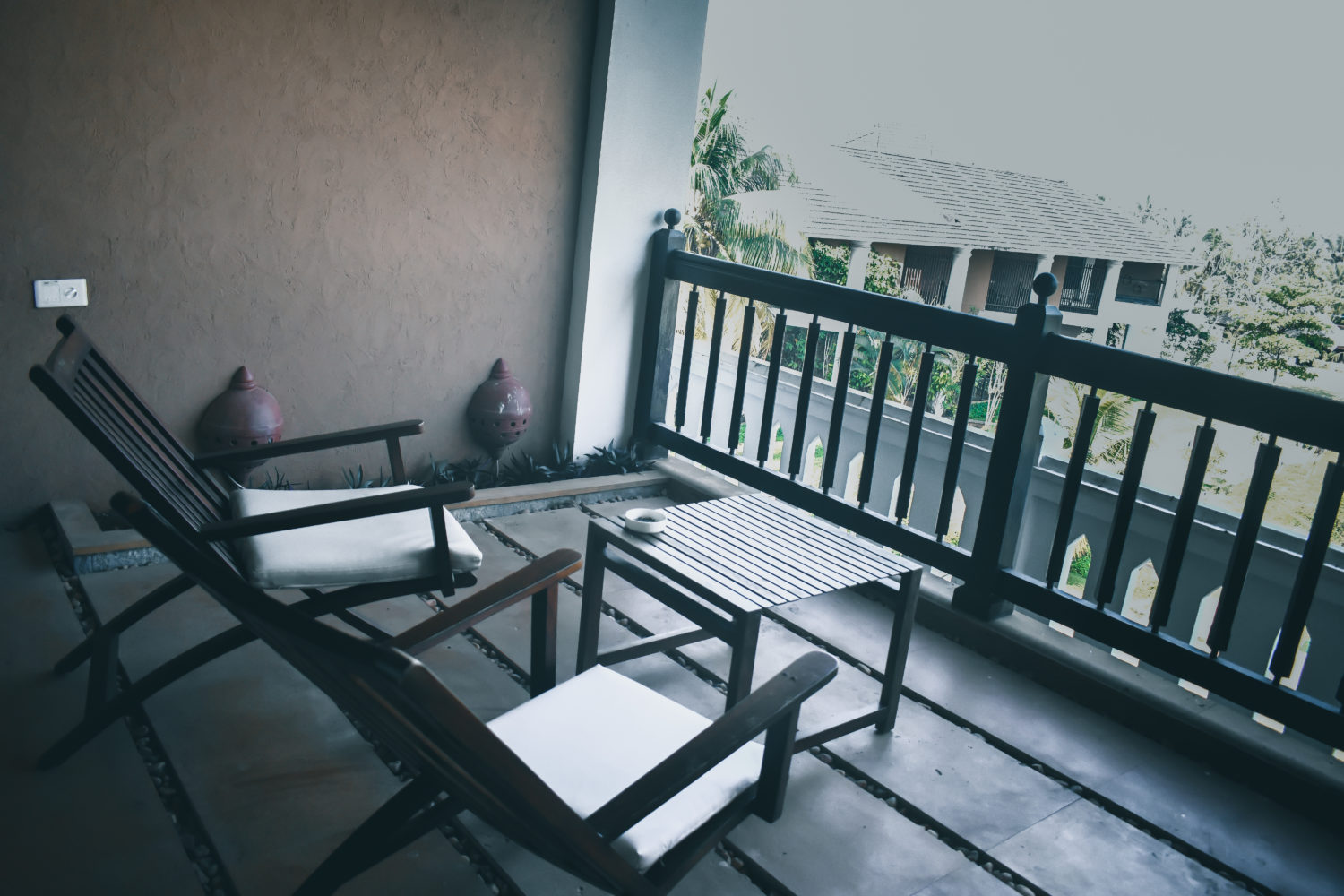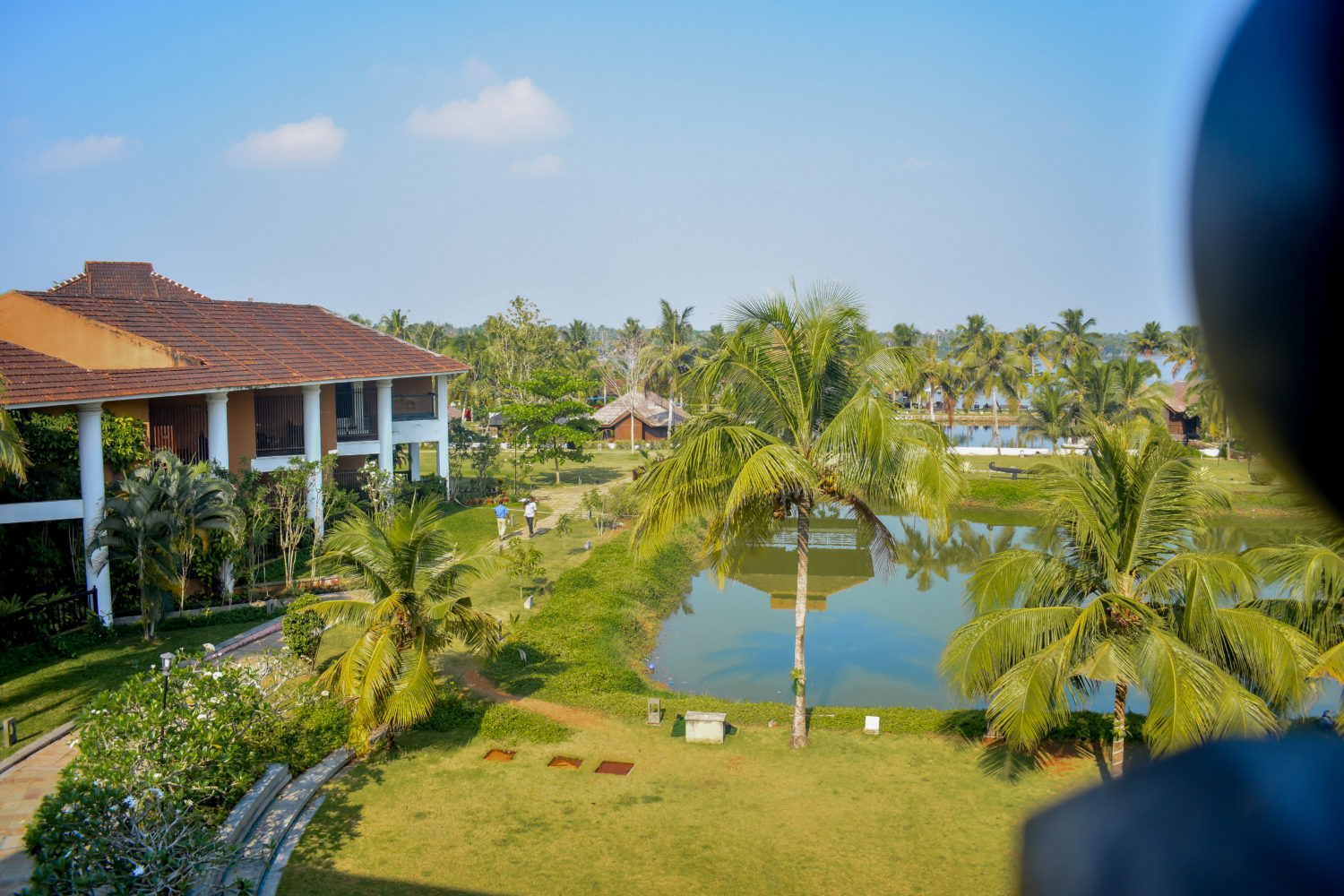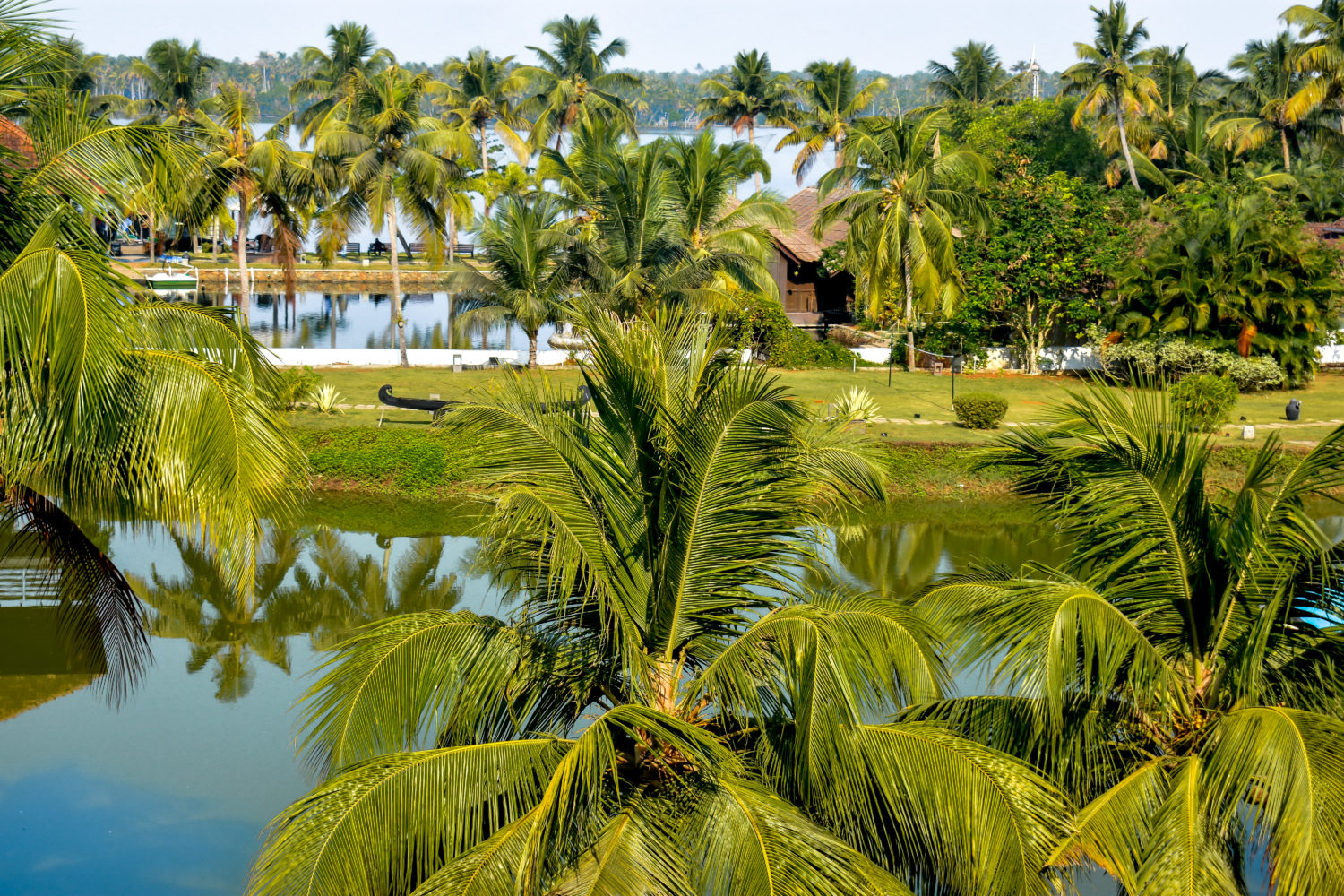 But guess why my regrets aren't that heavy? I'm already planning my next trip to Vasundhara Sarovar. I'll myself book the resort for my parents when they visit Kerala and if I'm free around that time, I'm certainly tagging along. It's like I've left a part of my soul over there.
Would I recommend?
You'll miss out on an experience if you visit Kerala and don't stay at this resort.
Accommodation:
5/5
Maintenance:
5/5
Eco Friendly Measures:
5/5
Food:
5/5
Activities:
5/5
Spa:
5/5
If you are judging me for giving 5/5 for everything, you'll just re-watch the pictures and you'll know what I mean.
Hotel Website:
http://www.vasundhararesorts.in/