As soon as my wedding was over, I was already making mental notes for my sister's wedding which isn't even finalized. I had so many plans for my Church Wedding that as soon as we came back from the Church and the cake cutting ceremony was over, I was wrapping my mind on whatever didn't go as planned and whatever regrets I'll fulfil during my sister's wedding. You see, because my wedding was a mixed cultured one, everybody was busy planning the Big Fat Bengali Wedding which I knew will happen. So I started planning my Christian wedding single-handedly almost a year before the wedding. My biggest challenge was getting a traditional Christian ceremony at a small town where cultures blended into a marvellous fusion and you'll see Christian weddings that follow 50% Bengali Hindu rituals. As wonderful as that sounds, since I was getting married in both ways in different days, I wanted to keep them both traditional, and leave all the experiments for the Groom's side's reception, where I faced yet another challenge.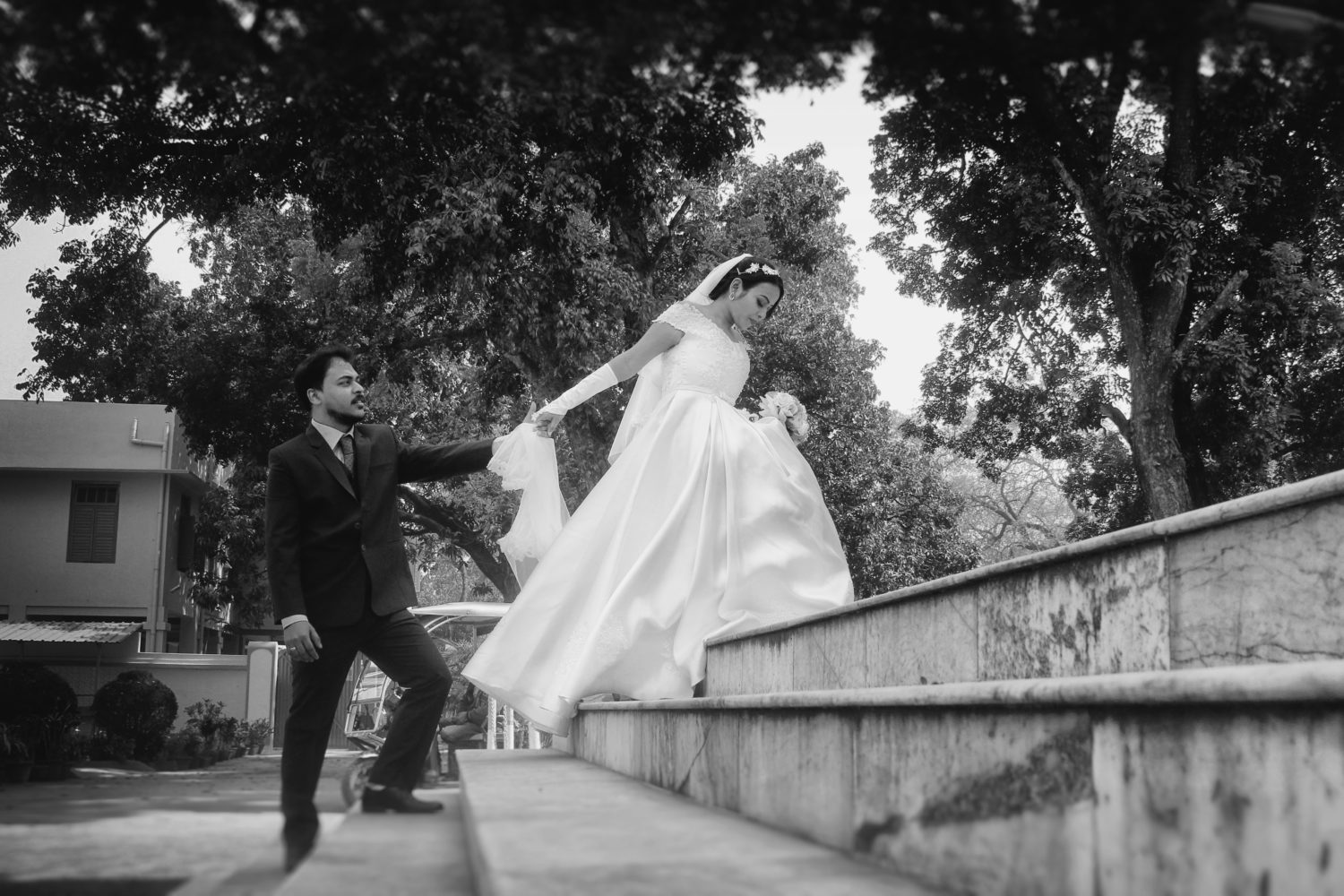 Not many people were happy that I ditched the traditional 'Boubhat' ( Bengali Groom's Side's Reception) look and went with more of an experimental look. A typical boubhat look includes mainly Blue or Purple Benarasi (because you've already worn the red Benarasi during the wedding) and gold ornaments. While my husband and I failed to get approval for costume Jewellery we did finally settle with a Lehenga instead of a Saree, but there were still guidelines to follow because apparently Saree doesn't show skin but lehenga does. I wanted my reception look to be like the glamorous North Indian brides, brides that come in the pages of sites like WedMeGood, but it was one hell of a job. After choosing a lehenga that looks similar to a saree, I didn't find one Bengali Make Up Artist that does subtle makeup. I found out about a friend of mine who recently returned to Kolkata after getting trained from Namrata Soni only after I've already booked the same artist who was going to do my Hindu Wedding Makeup.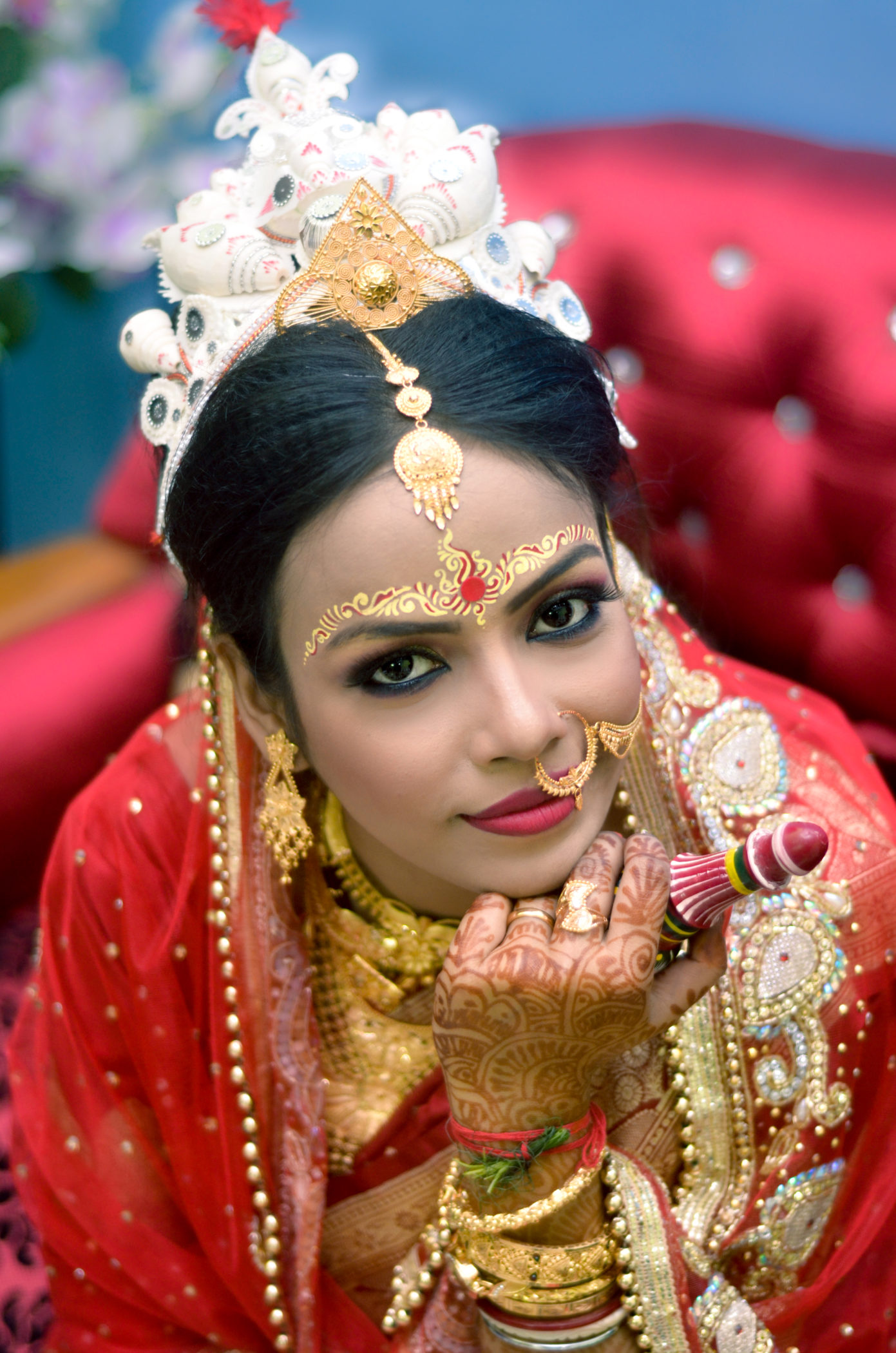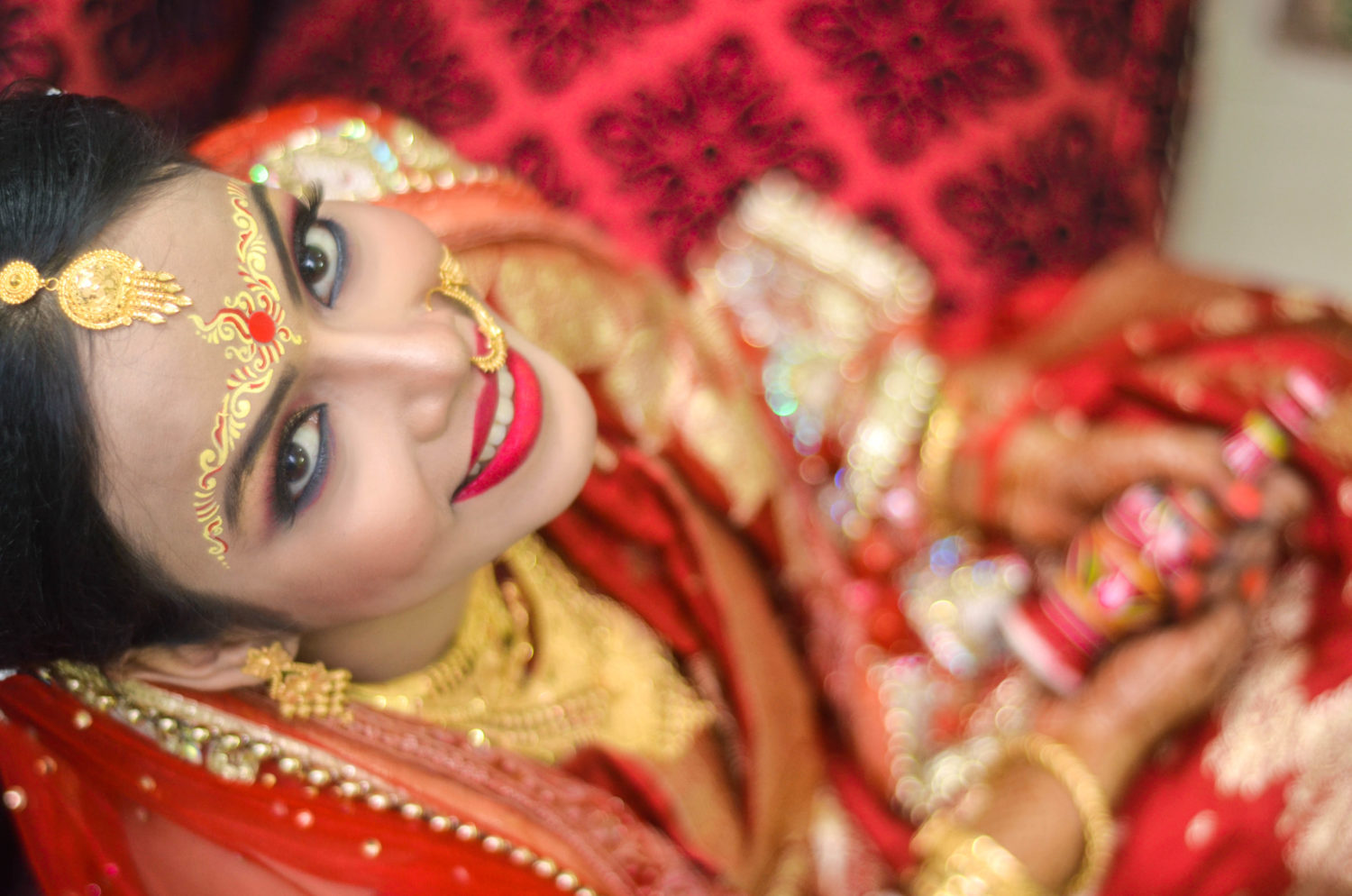 However, after all of it was over, I did end up getting hailed by everyone from my generation and the generation after and also a majority of the previous generations. Getting a traditional Church wedding was not easy at my hometown, and going beyond the typical reception look is not very common in our area, and I did both. In the end, I achieved what I wanted, three different looks for the three celebrations, and getting married to the same groom in 3 different ways (including the court wedding). Originally I also wanted to go for a semi-formal coats and pants look for my court wedding so I could say I got 4 different looks for 4 days but as you can imagine, that plan didn't go very well at the last moment. In the end, I am happy to have married a groom worth marrying 3 times, and celebrating with 4 times, I am happy for the challenges I took and succeeded.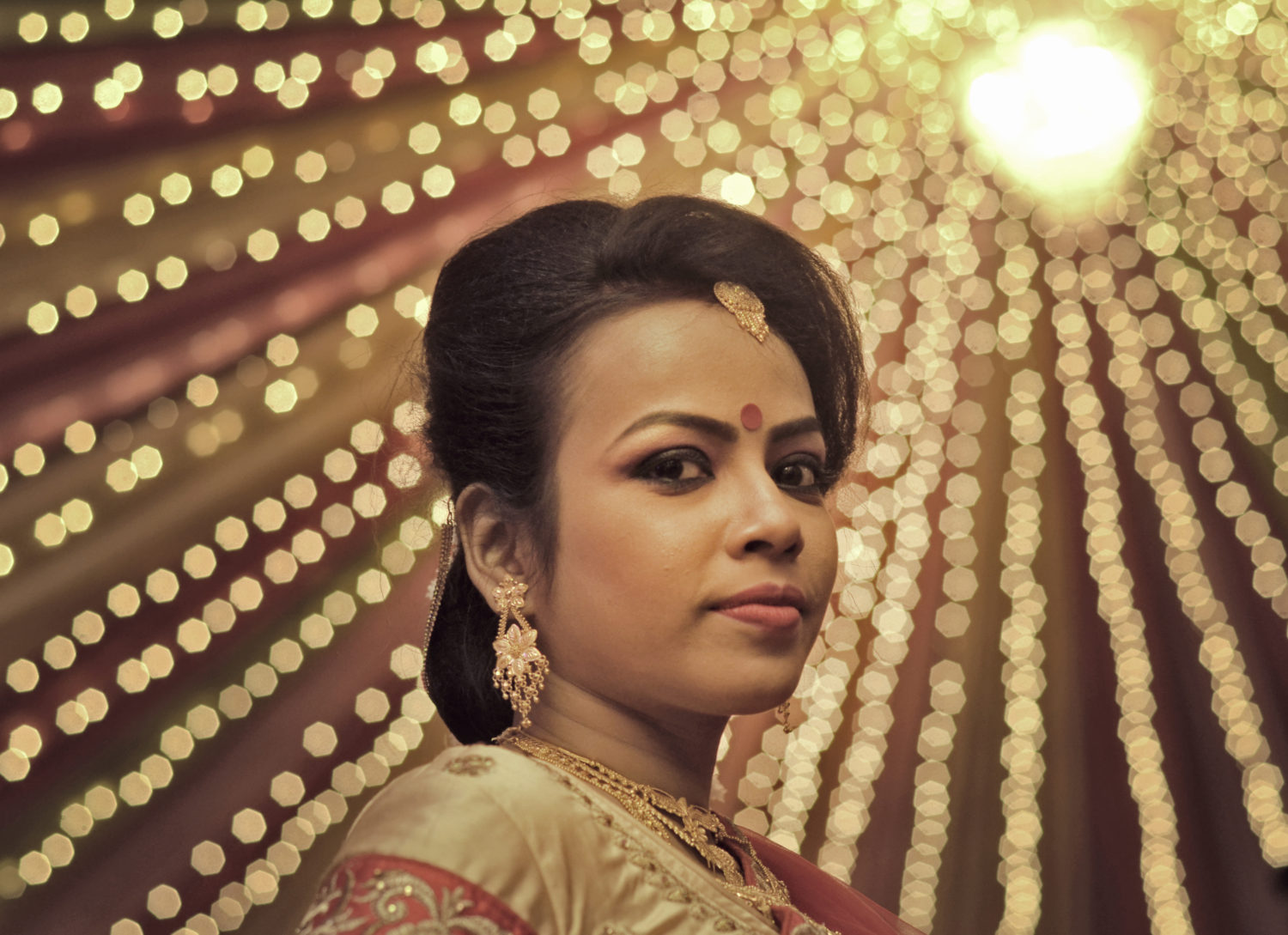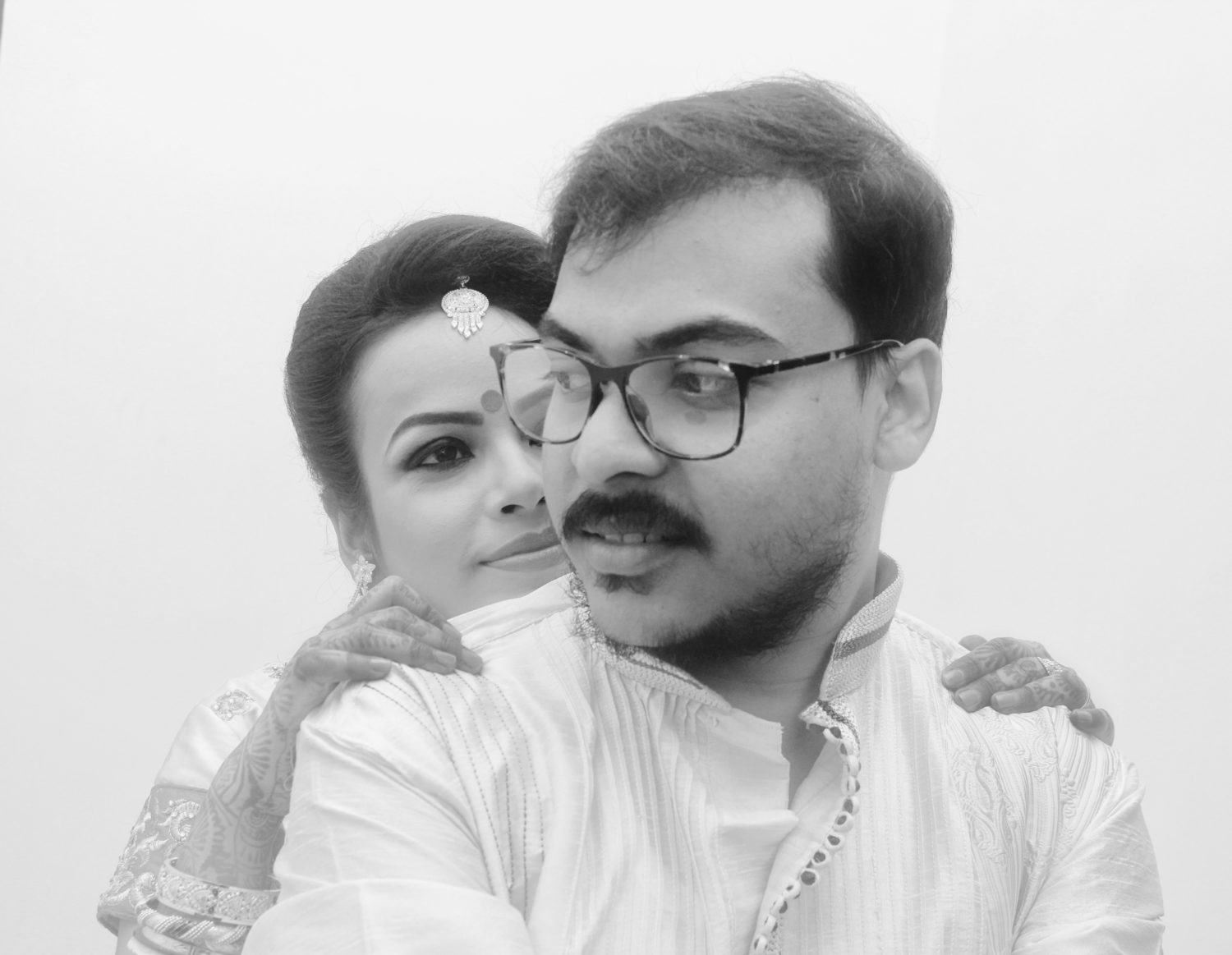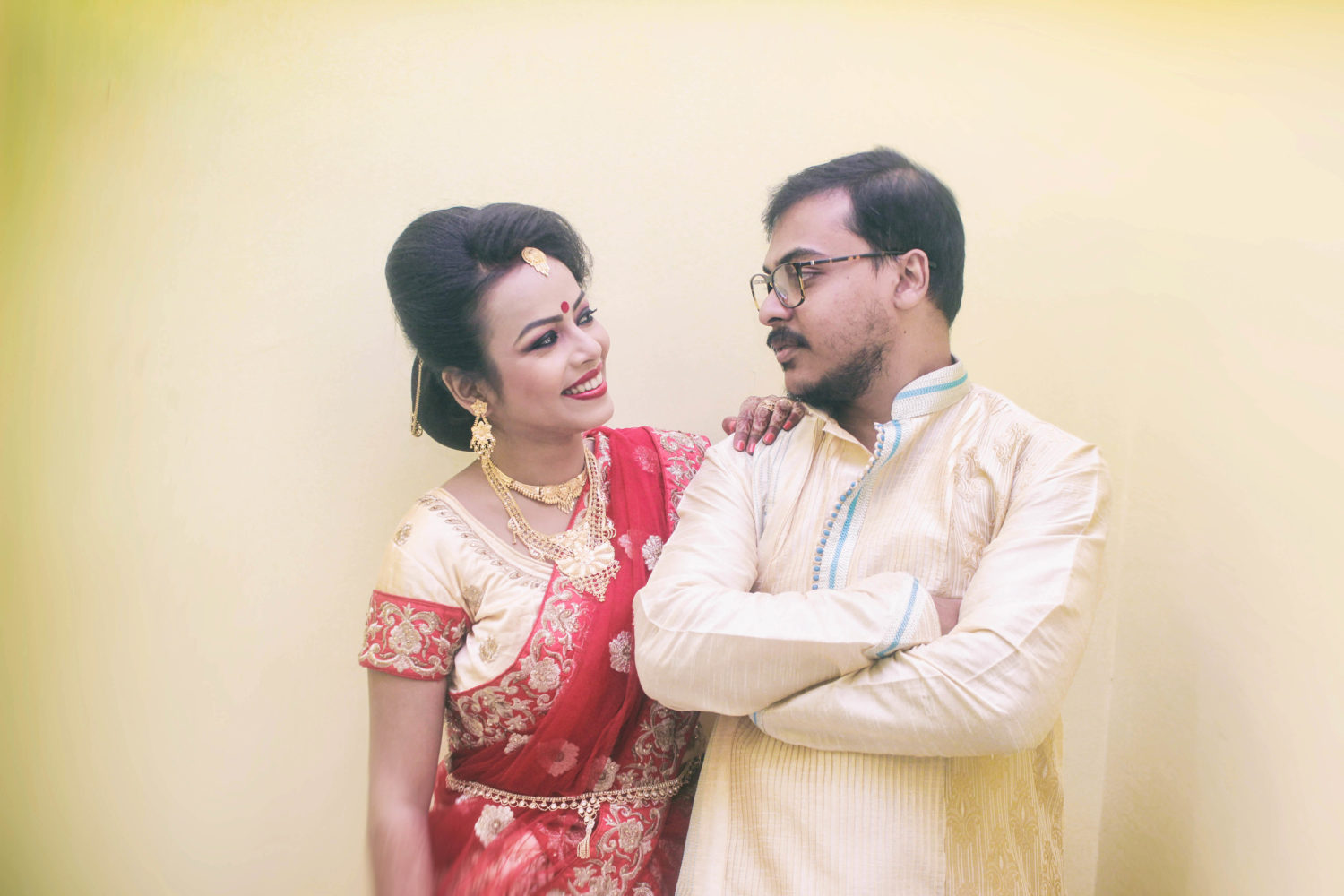 However, things would have been a lot easier had I taken help from wedding planning apps  like WedMeGood, where I originally got inspirations for my Reception looks and photography. When my wedding got finalized at first, I did plan on using the help of Wedding Planning Apps, but since it was 3 ceremonies, I wondered if it'll work. Looking back now, I feel like it would have been a lot easier, I mean they help you with finding everything you need for your wedding, from looking up Bridal Artists to booking wedding venues and photographers, they have it all sorted. But like I said, I've already made a list of things I need to keep in mind for my sister's wedding, and taking help from WedMeGood is one of those things, as she'll too have 3 different ceremonies.
P.S: My photographer haven't provided us with the wedding pictures yet, and I literally begged him for at least a few pictures for this sneakpeak, and the previous pictures posted on my social media are clicked by the guests on their mobile phones. So there are more pictures to come. J