Today I will be reviewing a new kbeauty item, a much raved about sunscreen – Missha All-Round Safe Block Soft Finish Sun Milk. Till now I have given you only positive reviews but this one is going to be slightly different. Firstly, let me tell you about my skin type. I am in the shade NC45 or darker skin color with dehydrated, textured skin which is prone to hyper-pigmentation and tanning. I cannot afford to miss sunscreen when I go out in the sun. Especially now that I am using a strong AHA toner, sunscreen has become mandatory for me.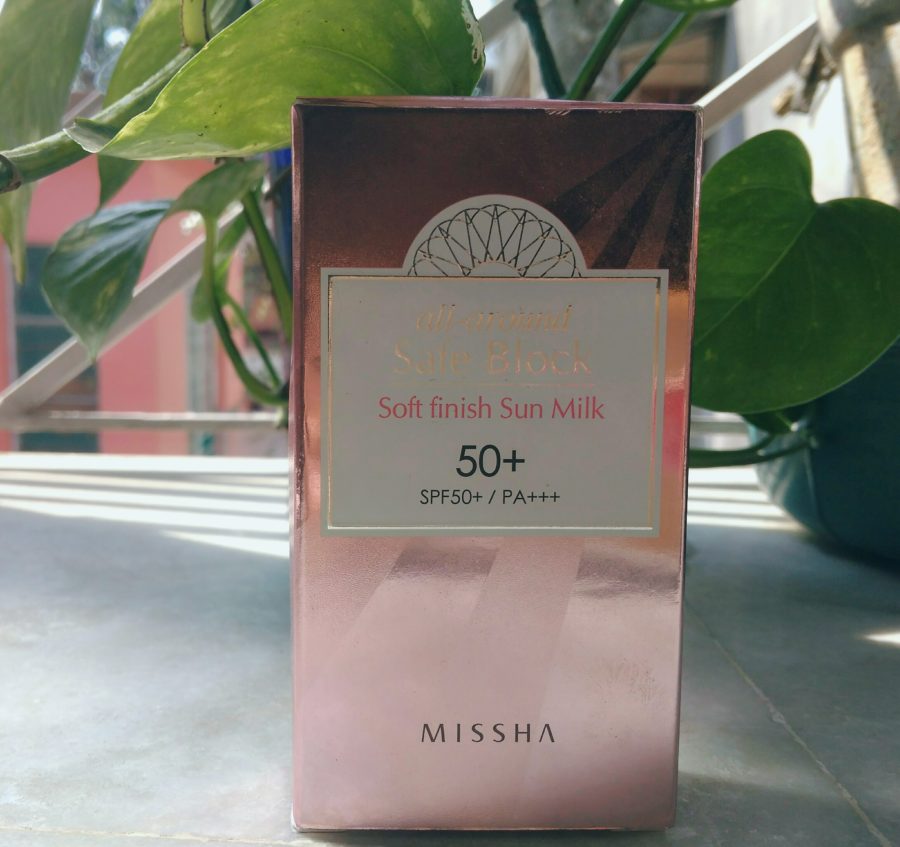 You have read about the TFS Sunscreen which I had reviewed earlier. I love it. But I wanted to try something new in the sunscreen category. That's why I chose Missha All-Round Safe Block Soft Finish Sun Milk SPF50+ PA+++.  It is highly raved about, cost effective and its formula is cosmetically elegant.
Price: 9$ for 40ml on cosmetic-love.com. Also available in India on beautybarn.in
Ingredients: As always, please refer to Cosdna for the ingredients list with other details.
Packaging:  SMALL!!! I had never imagined how small it was going to be. The bottle is so tiny and slim that you can easily fit it inside a clutch or small purse. The packaging is sturdy- no leaking and other issues.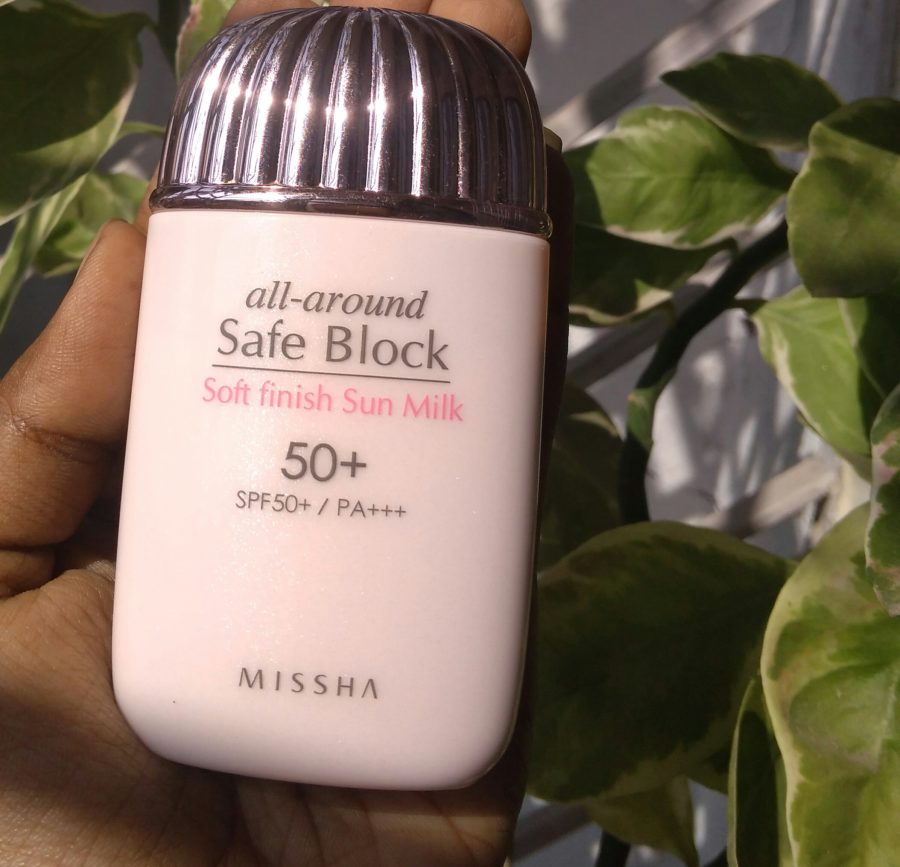 My Experience:
I was really excited to try Missha All-Round Safe Block Soft Finish Sun Milk. I had read 30-40 5 star reviews on it. Plus this was my first ever Missha product. I had expected it to be liquid but this stuff flows like milk! The name becomes it, really! As it is so runny, one is supposed to shake the sun milk every time before using it. Now anyone with some kbeauty-gyan, knows that this runny texture has a good dose of alcohol behind it. I knew what I had bargained for. As long as I don't get tanned and dehydrated, I am fine with almost anything!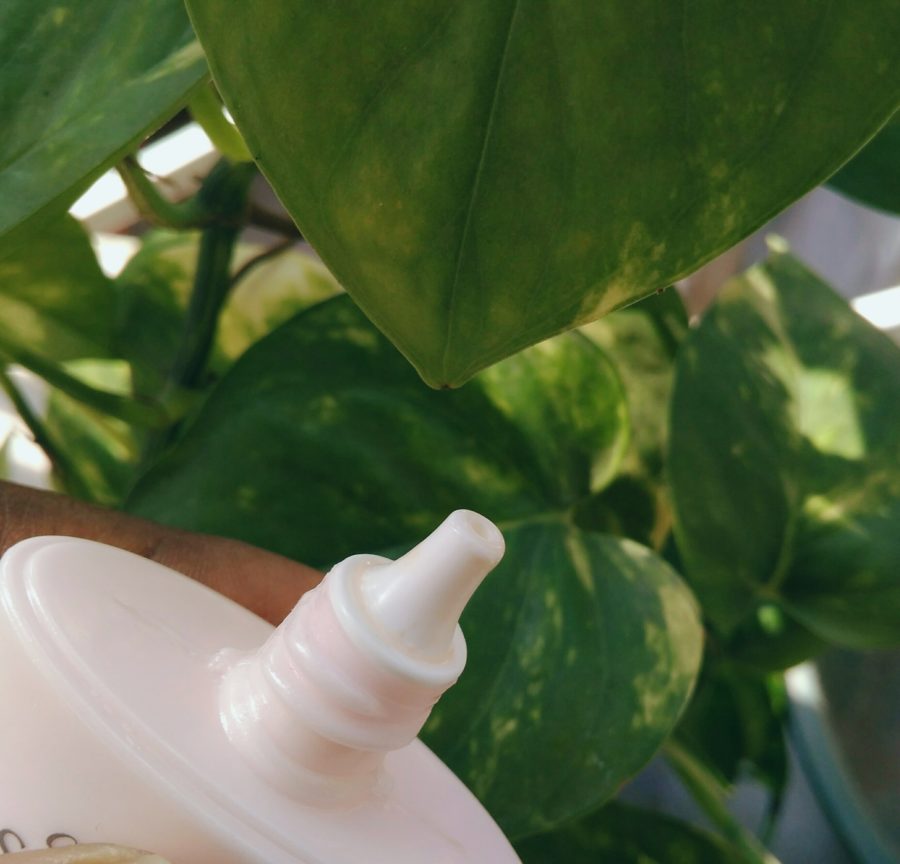 Missha All-Round Safe Block Soft Finish Sun Milk applies beautifully. I just apply and quickly pat it in, lest it drips off of my face. It gives a nice smooth feeling and does not create any heaviness. It is as light as water. It is not fully waterproof or sweat proof. So, in hot and humid weather like ours, people will need frequent reapplication. This sunscreen is great at protecting from suntan. As it is a hybrid sunscreen (chemical l+ physical filters), it will mostly absorb the UV rays than bouncing them off completely. So, one may find their face looking dark and tanned while the sun milk is still on. I face this issue every time. But after I properly clean it up, that dark and dull look goes away.  It is the same with all chemical sunscreens that I have previously used.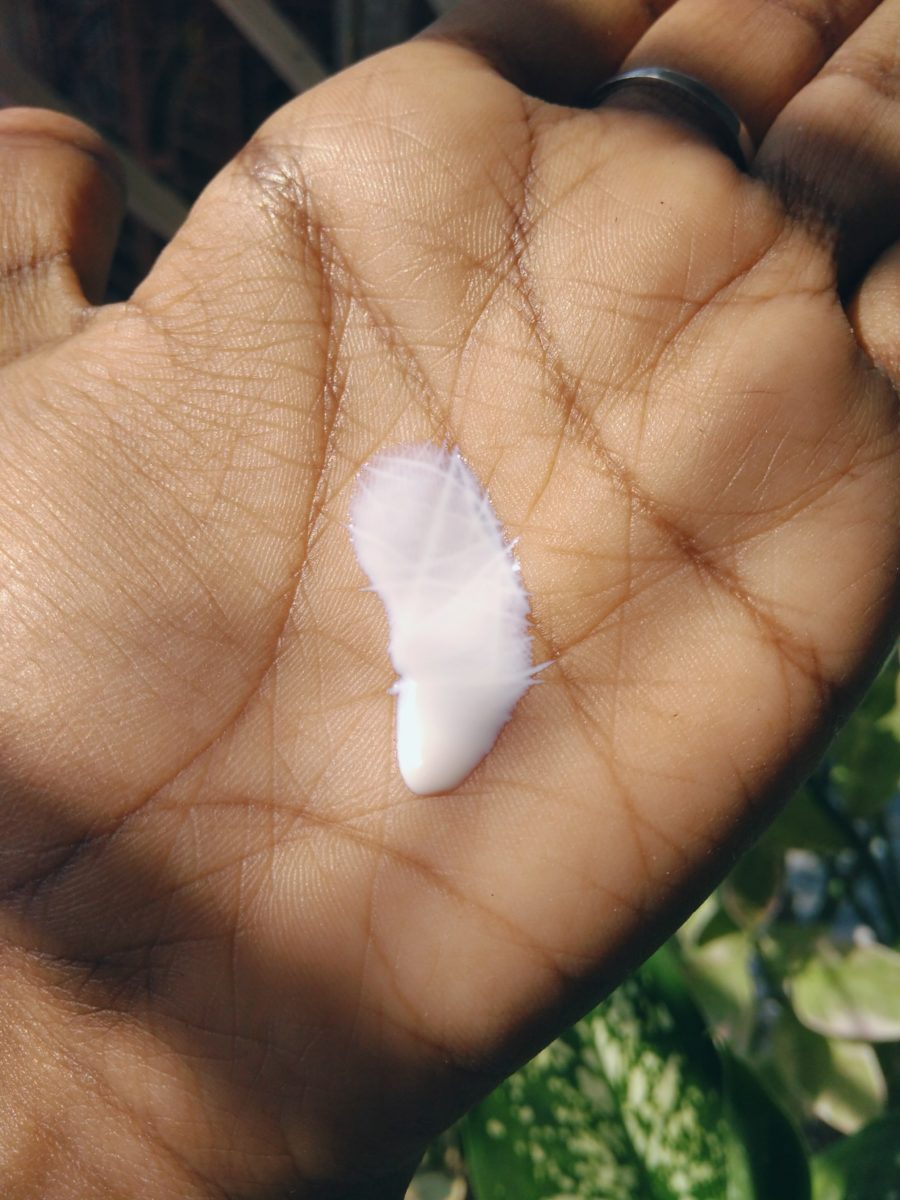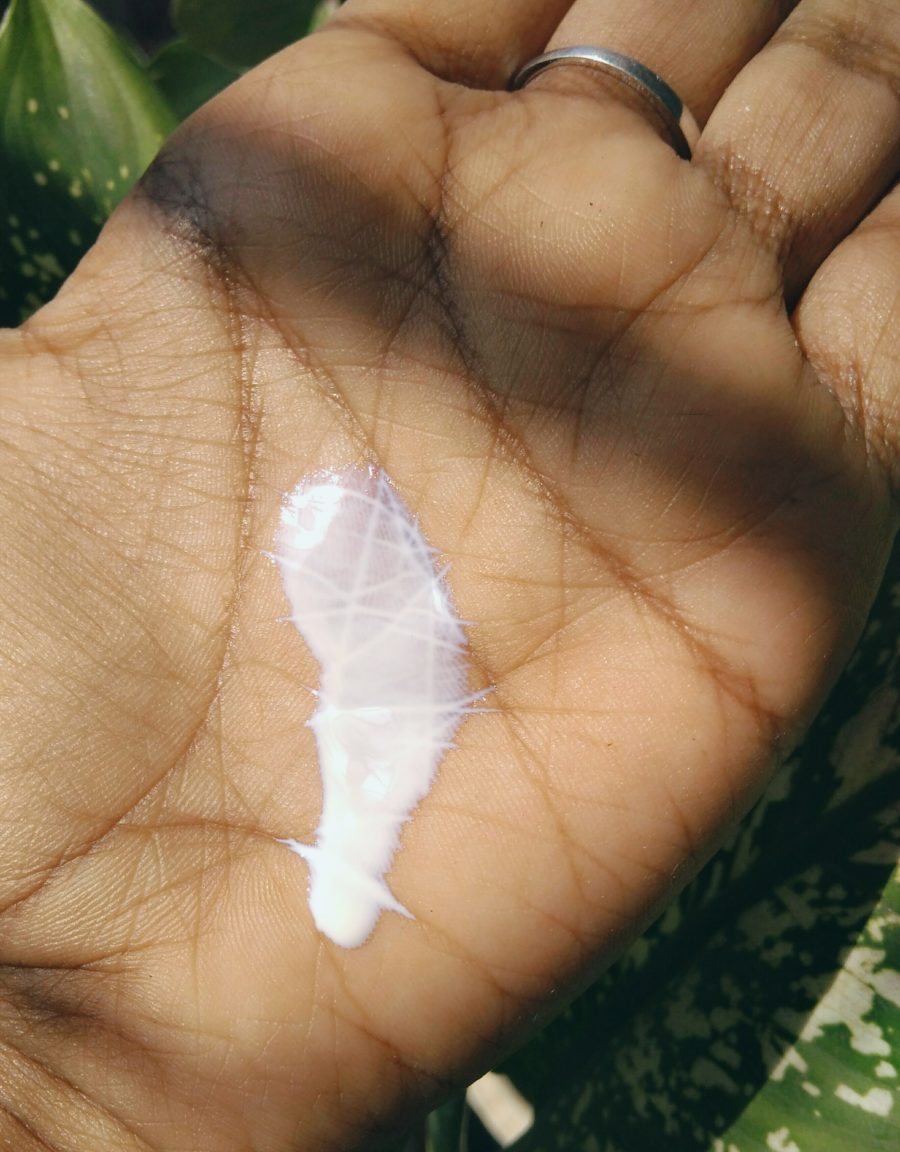 There are two major drawbacks of Missha All-Round Safe Block Soft Finish Sun Milk. Firstly, upon generous application it leaves behind a ghastly pink cast which makes my face look too ashy and dull. This is a very annoying problem if you are dark skinned. I absolutely hate it! So,I apply it in tiny amounts and quickly blend it in. Secondly, this sun milk is quite drying because of the high percentage of alcohol used in it. My dry skin rebelled against it in the third day of application. I experienced skin peeling and dullness which I had to calm down by generous application of moisturizers. Now that I have the elixir of moisture, HadaLabo Gokujyun Premium Lotion with me, I can handle the dryness Missha All-Round Safe Block Soft Finish Sun Milk causes with ease. But for those of you dry skinned people who do not have this shield, please stay away from it. Also, those who have dark complexion like mine, this sun milk has to used in moderation because too much will leave a ghastly pink cast. Normal to Oily skinned people with brighter complexions will love it to bits!
Pros:
Great at protecting from sun-tan
High SPF and great PA rating
Value for money
Handy packaging
Smooth application with no heavy feeling and quick absorption
Non greasy and watery
Cons:
High amount of alcohol causes dryness
Leaves an unattractive pink cast if applied generously
Rating: 3.5/5
Recommend and repurchase: I will recommend it to normal to oily skin with lighter skin tones but not for for dry and dark skin. And I will not repurchase Missha All-Round Safe Block Soft Finish Sun Milk. I have other options on my mind.
Availability: Cosmetic-love.com    Beautybarn.in