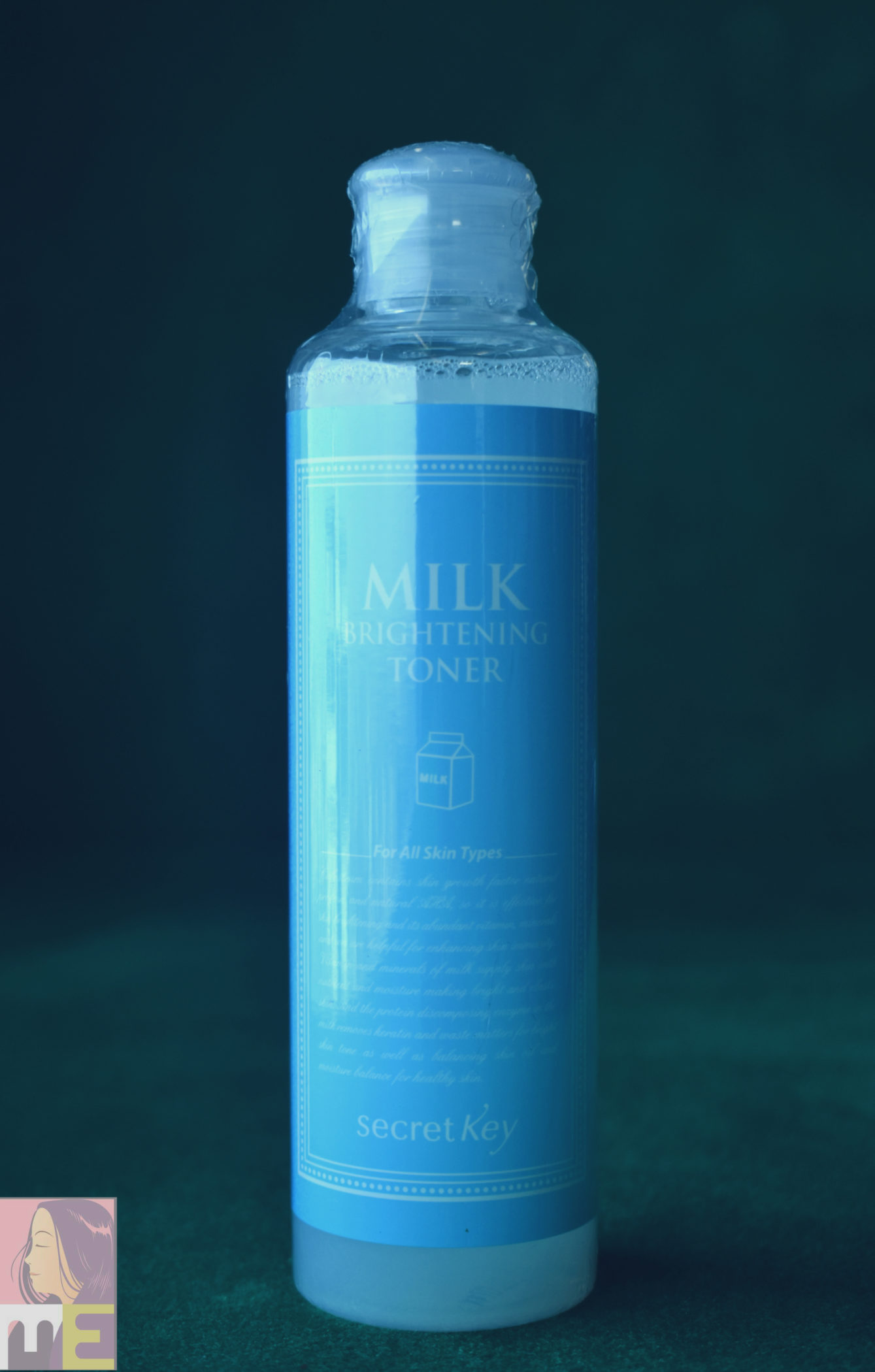 Review by Anwesha:
Hi people! Today we are going to talk about a very important but often underrated step of skincare- applying toner. Most people including me have had notions that toners are useless. They don't provide our skin moisture or any other beauty benefit but dries it out. I don't blame you. If, in the name of toners, all you get is fake rose water and super drying astringent lotions then you have done nothing wrong by skipping this step altogether. But once you discover a good toner, it becomes clear why there is so much buzz around toners. So let me take you through the review of my first kbeauty toner.
The product that I am reviewing today is the Secret Key Milk Brightening Toner. As you all know by now, I always buy value for money products that have good reviews. This toner was no exception- it had good reviews and was extremely pocket friendly. The ingredients list was a surprise as well. I was shocked to see how many herbal extracts were there in this 2.91$ toner. Heck it may even put TBS toners to shame when it comes to ingredients!
Ingredients: Please refer to cosdna to get a comprehensive overview.
Packaging:
It comes in a sturdy plastic bottle with flip top opening. The bottle looks very serene because of the baby blue/cyan coloured label. Unfortunately, the English description of the product is written in a very unclear manner. I for the love of life could not understand a word. The rest of the description is in Korean.
Price:
2.91$ to 9$ for 248ml depending on where you buy it from. I bought mine from coral beauty for 650rs
My experience: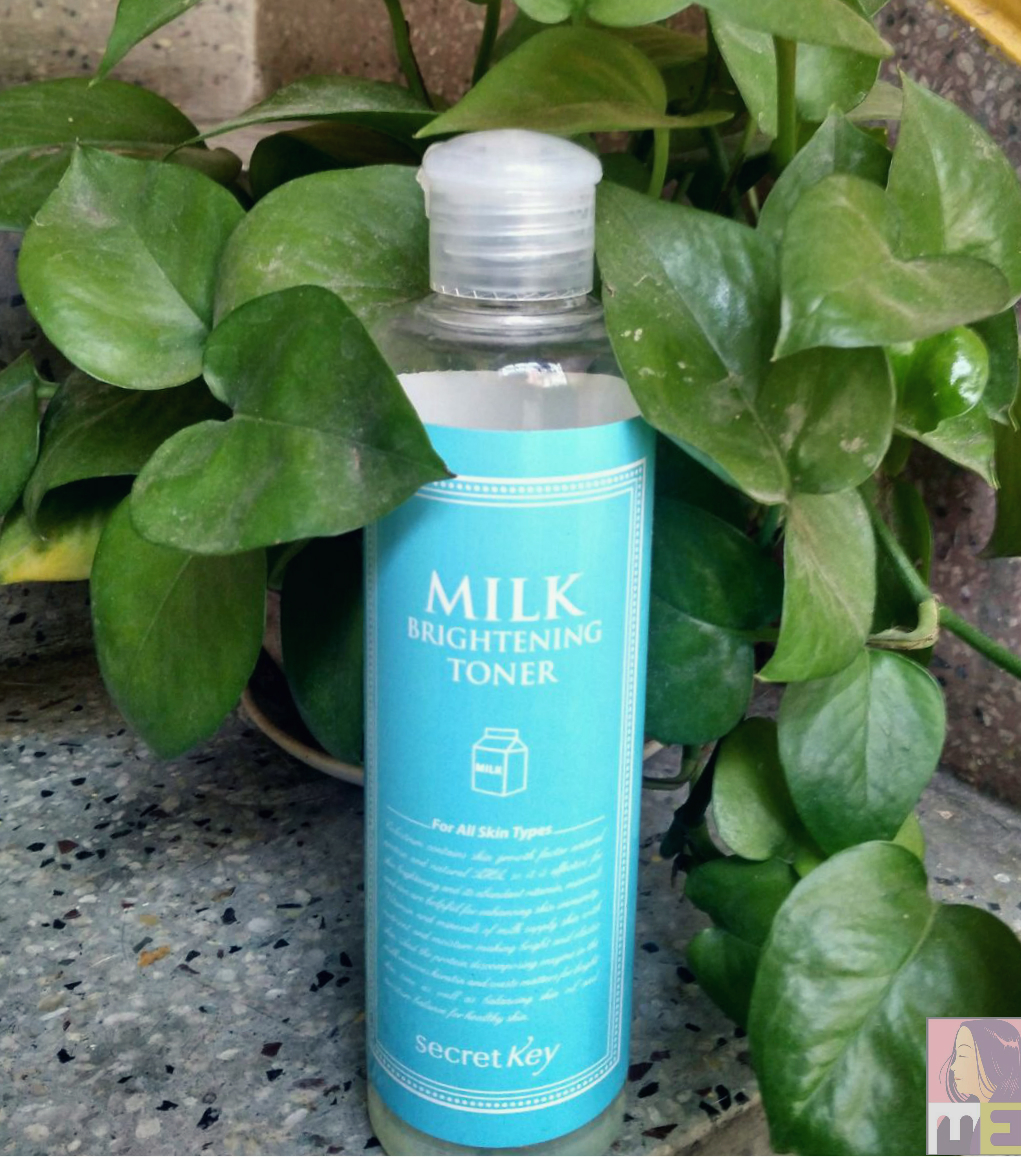 The toner has a floral fragrance and is whitish in appearance. I guess it was because of the milk extracts that were added to it. The first thing that I liked about it was its soothing nature. The weather was pretty hot & humid when I ordered it. It made my skin feel moist and soothed it. Also it helped my serum and moisturizer soak in better. There was no stretchy or dry feeling after it dried. I wanted to maximize its supposed 'brightening' effect with a few strands of saffron thrown into the bottle. That is why you can notice that the toner has a yellowish tinge. Well, the experiment was a failure. I did not notice any brightening or whatsoever. But it did the basic job of a toner very well- supplying my skin with moisture and soothing it. I have not experienced any sort of burning or tingling sensation during the application and it is very gentle as I often use it to sooth my freshly threaded eyebrow and upper lip area. It never, for  once burned like parlourwali Aunty's rose water. It lasted 3 months with me and Maa using it twice daily. So it is evident why it tops the value-for-money meter for me. Overall I loved this toner; it will always be one of my favourites.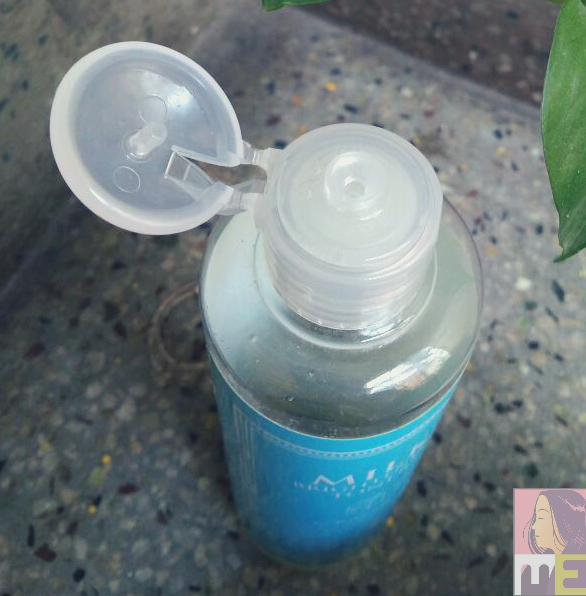 Pro:
Tops the economical product chart
Soothing & moisturizing
Very gentle and has a lovely fragrance
Helps serum and moisturizer to absorb better
Cons:
Brightening claim is not true
The horribly illegible English description
Rating and Repurchase:
4/5 as the brightening claim was not true in my case. I won't buy it as I am eyeing its sister variant in aloe vera. But I highly recommend it nonetheless. Try it if are new to the concept of toners.
Availability: beautynetkorea.com coral beauty.in roseroseshop.com and many more sites.
Mini Review By Clara:
Unlike Anwesha, I'm a hardcore toner fan. Without a toner, my remaining skincare routine feels empty. When I ordered the Milk Brightening Toner from BeautyNetKorea, I had no idea Anwesha was using and loving it at the same time. We talk about products all the time, but maybe we missed discussing about this toner and only a couple of days after placing the order, I found out she was already enjoying it.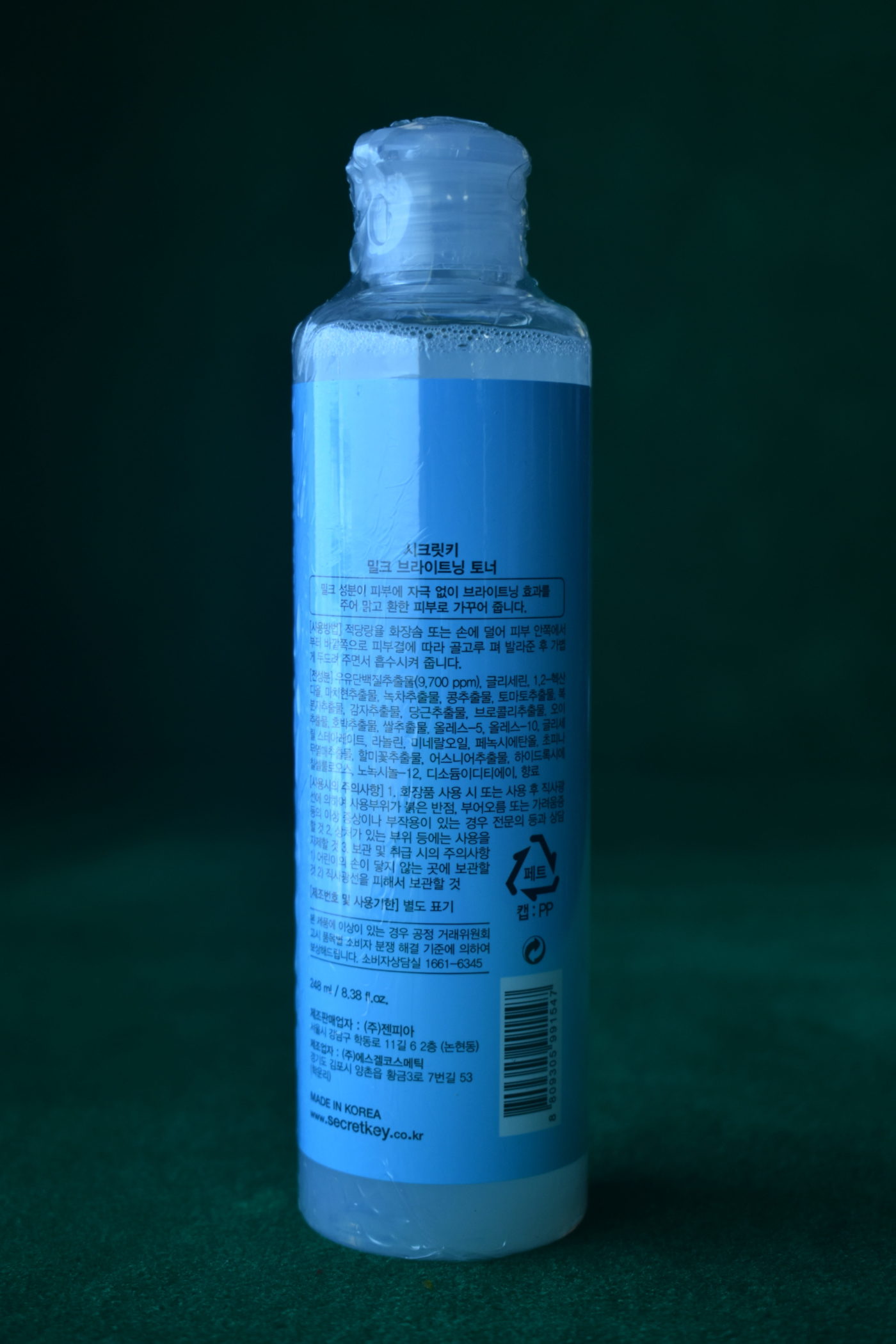 When I first discovered the toner range from Secret Key I was drooling over the variety of toners their line has to offer, but one has to choose the correct toner for her/his skin tone after a thorough inspection. As for me, toners containing alcohol are a huge turn off and as of now, I've found 3 toner from their range contains alcohol. I didn't dig any further after discovering the milk and the aloe variety both of which are alcohol free and placed my order vowing to do more research once I'm half way down this bottle.
Coming to my experience: I LOVE IT, it became my Holy Grail Toner in no time. It immensely moisturized my previously dehydrated skin and because it's alcohol-free and well, cheap, I decided to give the '7 skin method' using the Secret Key Milk Brightening Toner. That's another story, but my skin has never felt more plumped and healthy than the following morning,.
I can't talk much about the brightening claim, but my skin has been dull and dark since the wedding and ever since I started using the toner, my skin has returned to its normal tone and it's well hydrated and healthy. It's certainly not brighter than how my skin used to look, but a lot better than the previous few weeks.
Overall, I love everything about this toner. It gets a solid 5/5 rating for me. I won't repurchase it anytime soon as I'm yet to explore the remaining range that's alcohol free, but I did order it for a friend who's a bride to be and getting her skincare routine tailored by me.
I highly recommend this toner to everyone who wants to try a good toner. I got it for $3.05 + shipping from BeautyNetKorea