A few days back I reviewed the J.One Black Jelly pack that was kindly sent to me by J.One, and today I'll be reviewing its sister product: the legendary J.One Jelly pack. The J.One Jelly Pack was created by Korean actress Ha Jiwon, who, after spending years during her morning time routine, preparing her skin for shoots came up with this idea of an all-in-one morning product.
The J.One Jelly pack literally squeezes your entire morning routine (except for cleansing) into one single step, especially if you wear makeup or BB Cream or Cushion compact everyday. It can be used as a moisturizer, as a sleep pack, and most importantly as a primer. As for me, I love using it as a primer, or I might better say I can NEVER, EVER go back to normal primers after using this.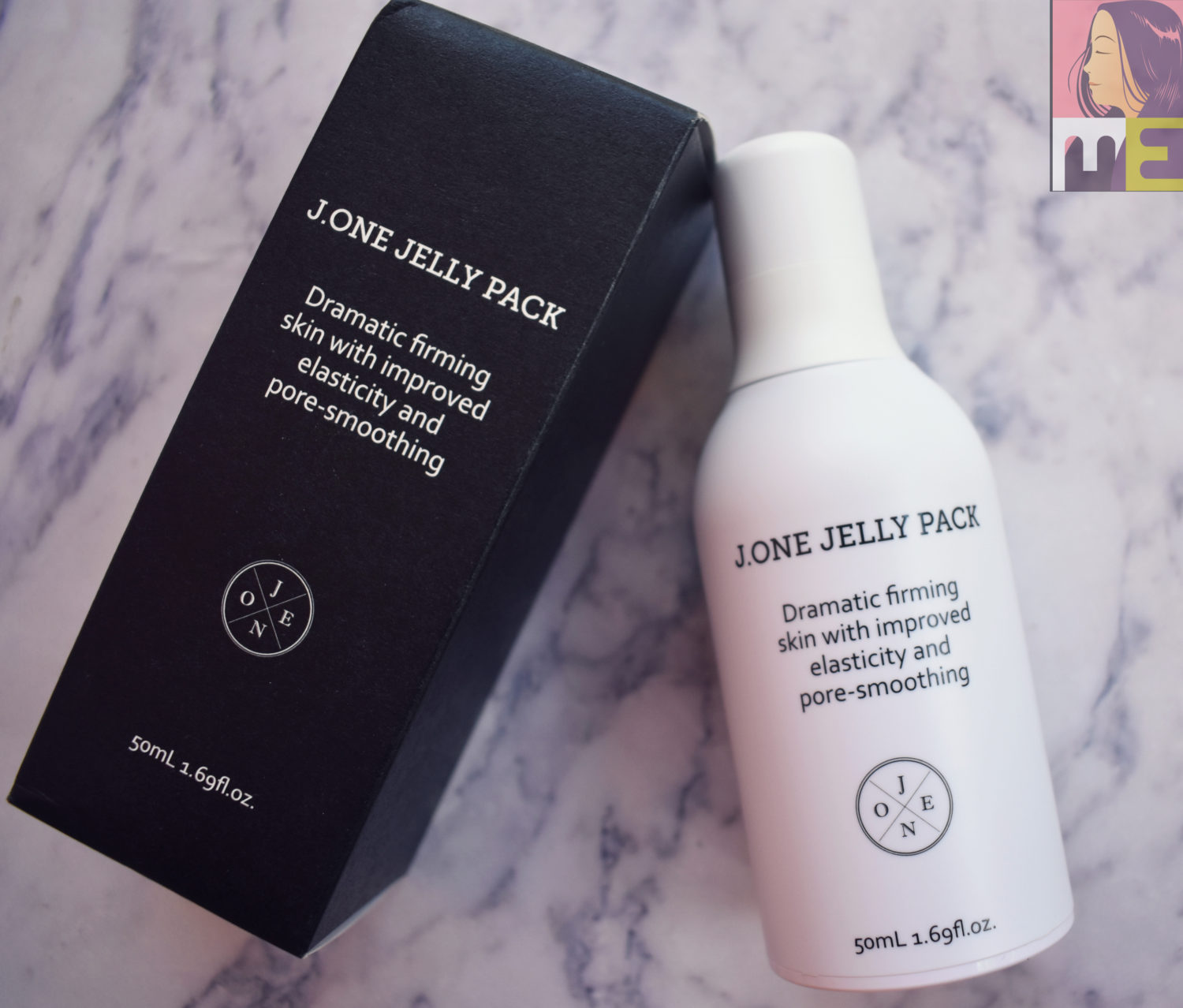 The Gist: 
A great multi-tasker that firms skin, hydrates, and 'grips' makeup all in one for a flawless, plump complexion.
How it works:
Created by Ha Jiwon, popular Korean actress and K-beauty trendsetter, the J.One Jelly Pack is a multi-tasking one step that condenses your morning skincare routine. The unique jelly texture melts into the skin with gentle patting, creating an ultra smooth canvas for flawless makeup application. Fragmented hyaluronic acid deeply hydrates while fullerene acts as an "oxygen magnet" to brighten complexion. The makeup gripping properties also helps the silky smooth application of any foundation or sunscreen used afterwards. The Jelly Pack is also nicknamed the 'corset mask' for its instantly tensing and firming effect. Read our J.One Jelly Pack review on our blog.
Free of:
Parabens, Synthetic Dyes & Fragrances, Mineral Oils.
How to use:
Dispense a dime size amount onto finger tips and gently sweep onto cleansed skin (approximately 1-2 pumps). After 30 seconds, pat into skin for a complete skincare routine & mask experience in one product. This is a perfect 1-step routine for the morning, but it can also be layered with a night cream before going to sleep.
Ingredients: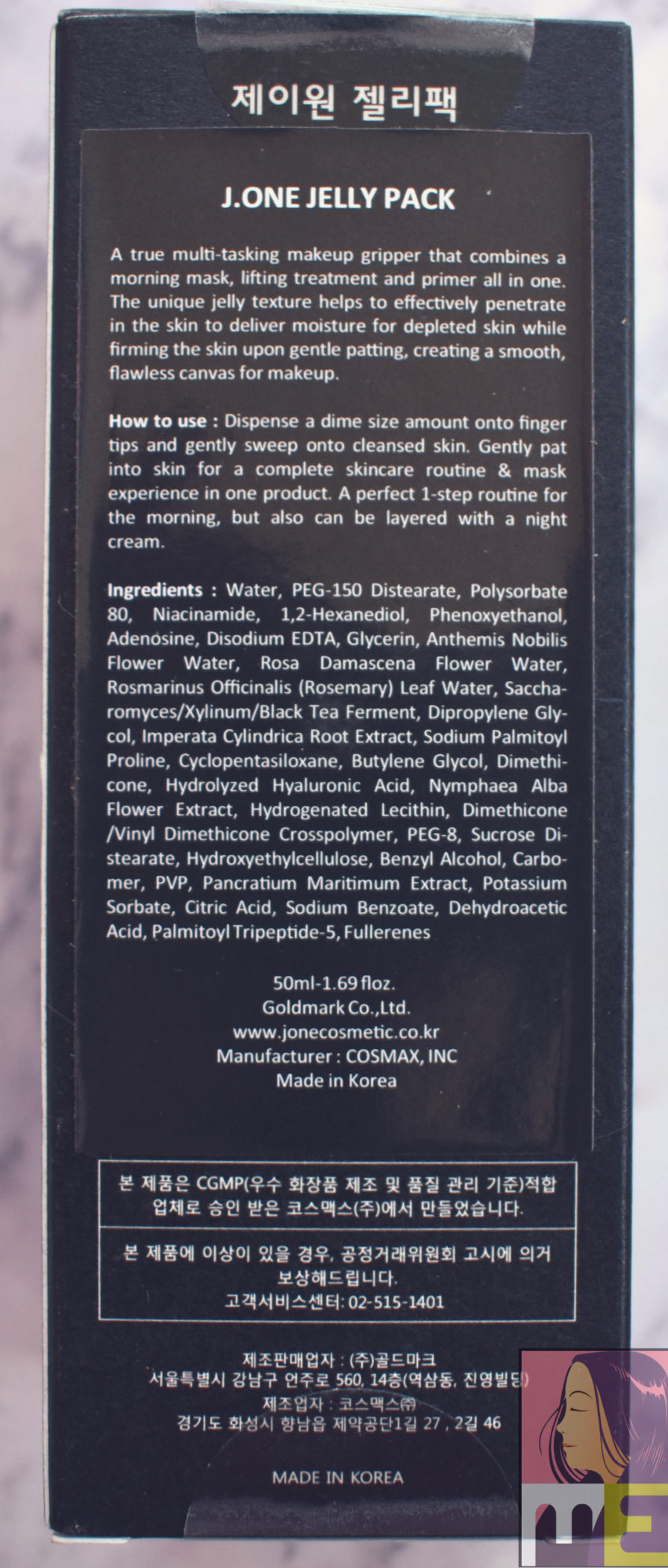 Water, PEG-150 Distearate, Polysorbate 80, Niacinamide, 1,2-Hexanediol, Phenoxyethanol, Adenosine, Disodium EDTA, Anthemis Nobilis Flower Water, Benzyl Alcohol, Dehydroacetic Acid, Rosmarinus Officinalis (Rosemary) Leaf Water, Benzyl Alcohol, Dehydroacetic Acid, Saccharomyces/Xylinum/Black Tea Ferment, Glycerin, Hydroxyethylcellulose, Phenoxyethanolm, Potassium Sorbate, Dipropylene Glycol, Sodium Palmitoyl Proline, Nymphaea Alba Flower Extract, Butylene Glycol, Rosa Damascena Flower Water, Potassium Sorbate, Citric Acid, Sodium Benzoate, Pancratium Maritimum Extract, Imperata Cylindrica Root Extract, PEG-8, Carbomer, Cyclopentasiloxane, Dimethicone, Hydrogenated Lecithin, Sucrose Distearate, Dimethicone/Vinyl Dimethicone Crosspolymer, Butylene Glycol, PVP, Fullerenes, Palmitoyl Tripeptide-5, Hydrolyzed Hyaluronic Acid.
My Experience:
To be very honest, my first experience with the J.One Jelly pack was kindda horrible. The classy, minimal bottle dispensed a very thick, gooey gel which kept tugging my skin with resistance when I applied it. There was a thick layer of a sticky gel on my face and I had a hard time putting my makeup on. So I did some research, and turns out I was supposed to pat it on my skin.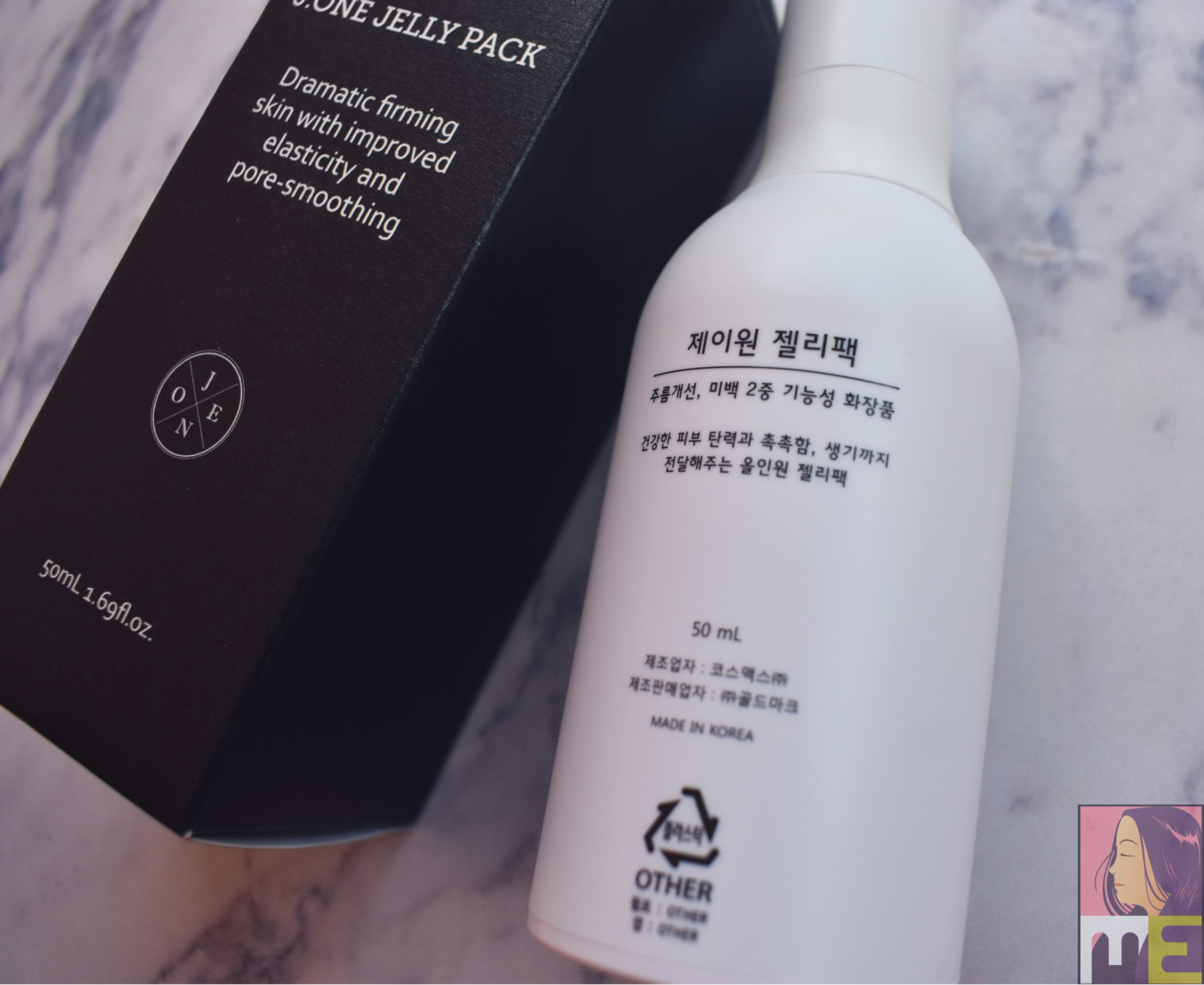 So the next time I dispensed 2-3 pumps of the jelly pack and massaged a thin layer into my cleansed skin. Then I started patting it into my skin and to my pleasant surprise, the thick gooey gel mattified a little and settled down to create the most amazing base for makeup. There was still a thin layer of gel on my skin which looked rather dewy than sticky. The makeup application was heaven. Unlike any other primer that creates a velvety matte layer over the skin and makes the makeup application smooth, this jelly pack on the other hand created a somewhat sticky base that literally GRIPS the makeup into the skin. Yes, that's what it does, it grips the makeup, it's a makeup gripper. My makeup didn't cake, didn't melt, didn't fade and lasted throughout the day. I was sooo in love with this Jelly Pack that I even wore it under my makeup on the biggest day of my life, and heaven knows it helped my makeup survive one of the most emotional and stressful day of my life. Not only does it grips the makeup, it gives the skin a poreless look.
Apart from being an amazing primer, it's also infused with skincare benefits. Yes that's why it's a one step morning routine. It contains niacinamide which is known for its skin brightening effect, hyaluronic acid to hydrate and fermented black tea and peptides which has anti-aging benifits. So while preparing your skin for your makeup, you are also taking great care of your skin. It also has a firming and lifting effect and tightens the skin which is why Ha Jiwon calls it 'corset for your skin'.
Like I said, the J.One Jelly Pack is a multi-tasking product and can also be used as a moisturizer and a sleep pack; I personally don't like using it as a moisturizer. A lot of people claim that after patting, the stickiness goes away. Well, in my case I still feel a thin film on my skin which is not at all my cup of tea unless I'm wearing makeup. Apart from that I'm a skincare nerd who won't mind spending $42 on a moisturizer but will think twice before spending half that amount on makeup, so I would rather use it only when wearing makeup and make it last longer because I'm never going back to normal primers anytime soon.
Will I purchase it?
Absolutely!
Will I recommend it?
YES, especially to people with a busy schedule (or people who are simply as lazy as me) who needs a two step routine every morning: cleansing, moisturizing and jumping straight to wearing sunscreen or foundation
Pros:
The best primer ever
The foundation doesn't feel heavy on the skin when applied over the jelly pack.
I love makeup products that has skincare benefits and it have won my heart on every aspect
A one step routine for your morning
Also comes in a tube packaging which is travel-friendly
Cons:
As a primer, didn't found any, but as a moisturizer, it can be a little sticky.
Where to buy:
International: Official Site, Sephora, Glow Recipe
India: Daisy Skin Fix
Price:
$42 for 50ml,Rs 990 for 30ml
Rating:
4.9/5
NOTE: Press sample, but the opinions are completely honest.