As a golfer, you will spend a lot of time outside exposed to the elements. While there is almost nothing to worry about when playing under a few drizzles, the trouble comes when you have to play under the hot sun for long periods. The sun is not only uncomfortable for your skin but it also comes with some serious dangers such as skin cancer.
However, the elements should never stop you from enjoying the sport as there are many skin care tips that you can use to give your skin the best care. And while many golf blogs will offer different skincare tips the following 6 are the most useful ones.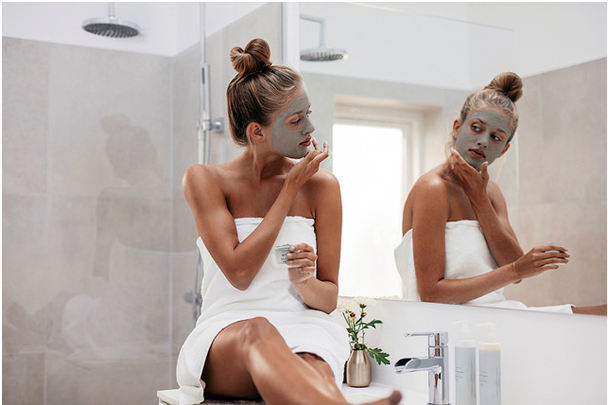 Via https://www.flickr.com/photos/skeyndor/28093557419/
#1 Use Sun Block
One of the easiest but most useful skincare tips when playing golf is always to use sunscreen every time you are on the course. And if you make it a habit you will not have to worry about skin problems. But, as you chose your sunscreen, make sure that you go for the broad spectrum kinds because they will offer both UVA and UVB protection.
#2 Wear Sun Protection Clothes
While the face seems to be exposed to the most sunlight when playing golf, you still need to remember to take good care of the rest of your body. And the best way to do this is by wearing sun protection clothes. Sun protection clothing is still very stylish. The only difference with your regular attire is that they have an extra layer of protection. And as you shop for your sun protection golf clothes, you should look for the ultraviolet protection factors and the higher it is the better.
#3 Replace Sunscreen Regularly
If you still get sunburns even after applying lots of sunscreen, then it is time to replace it. Typically, most sunscreens will lose their effectiveness over time, and so you need to replace what is on your bag with something new and fresh as often as possible if you want to give your skin the best protection. Also, note that even if the expiry date on the sunscreen sachet indicates that it is still good, this does not mean that it is still useful for skin protection. And so the right idea is to replace your sunscreen at least once at the begging of every gold season.
#4 Find Some Shade
If you prefer to ride instead of walking the golf course you will not have to worry about finding shade because you only need to seat on the cart as you wait to take the next shot. But, even if you are a walking golfer it is still important to find some shade. And this should be easy in most courses as there are many bushes and trees that can provide some good shade. Finding some shade between shots will not only be helpful to your skin but also makes the game more comfortable.
#5 Wear a Hat and Sunglasses
A hat and sunglasses are another way to protect your skin when playing golf. If you tend to play under the hot sun you should always have both in your bag. For the hat, you should get something that extends at least 3 inches all the way around as it provides adequate cover for the entire face, and it will also not obstruct your view when playing. And for the sunglasses, you should not only go for something stylish but also make sure that what you buy blocks between 99 and 100% UV rays.
#6 Refresh your Skin Often
It is important to find some time to refresh your skin during the offseason. Taking care of your skin should not just end with the season. If possible, you should book a session with a skin expert for some examination and recommendation on how to give it the best care. Going for facial rejuvenation, infusion treatments and chemical peels can help to repair and restore your skin from the negative effects of playing under the sun for extended periods.  If you get these medically based skin treatments from an experienced professional, you will not only refresh your skin but also brighten, hydrate and also make it look younger.
Conclusion
Golf is an outdoor sport, and this means that your skin will always be at the mercy of the elements. But, with our tips above it should be easy to give your skin the care it deserves. Also, remember to offer the same protection even when you are playing under cloudy condition because most of the UV rays can still pass through.