Hello! hello my darlings! How are you all? Spring is finally here! It's my favourite time of the year. And today I have brought to you a review which will instantly bring the spring of youth to all the mature skinned readers! Presenting The Mizon Original Skin Energy Collagen 100 serum! Mizon is a very well known brand of Korea and they make great dupes of high end western brands like NOID. Mizon is also famous for their snail products.
I was a newbie in the kbeauty universe when I ordered this serum. I saw the ubiquitous Etude House moistfull collagen series on every web store and read about the magical skin-plumping capabilities of collagen. Somehow the nerd in me wasn't satisfied with Etude House's simple and non sciencey formula. I wanted something more- solid scientific formulation with greater sophistication. Curiously enough this ampoule serum seems to be priced impossibly high on some web stores but when I saw it for a fraction of that kind of price on beautynetkorea.com , no one could stop me from ordering it. I mean come on, you too would lose your nuts if you saw a product priced at 10$ instead of 32$! Plus it has 90% collagen as its primary ingredient. I was veryyyy excited to try it.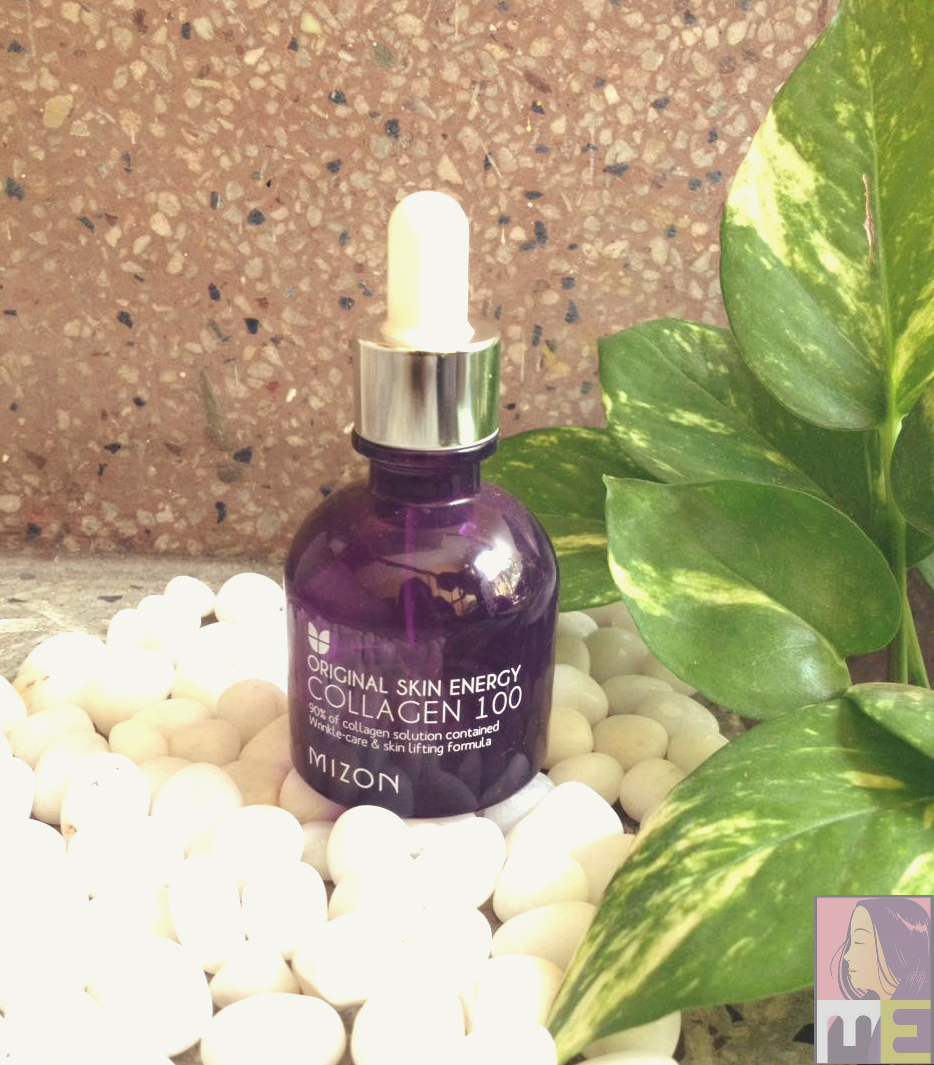 Price: 9.35$ on beautynetkorea
Ingredients: please refer to  Cosdna analysis for full list of ingredients.
Packaging: Comes in a purple thickened glass container with dropper. I used to have a great deal of love for this packaging until my mom reached about 30% of the product. Now no more cosmetically elegant style of application but more like pouring out coconut oil from plastic bottle. The bottle is travel friendly, small and sturdy- I have dropped it a number of times if you must know. I am sooo sorry that I can't show you guys the outer packaging. One my dogs destroyed it.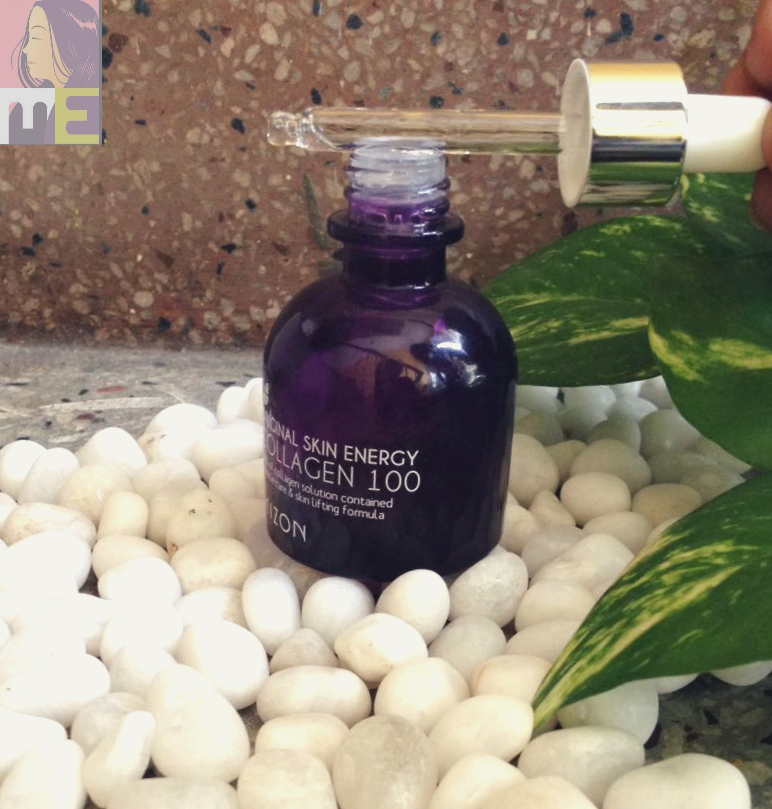 My thoughts: I loved the serum. It gets absorbed in a second literally. As it's not very moisturizing, I used it in combination with my absolute holy grail serum- innisfree green tea seed serum. I thought it was working for me- the self delusion that we get from using high-priced stuff which doesn't work for us. We keep thinking ," It's working! OMG I am glowing!" And other nonsensical shit. My delusion vanished when I saw that my skin did not show any change when I forgot to take it for my 5- day trip. It was still glowing and happy without it. I was like " why am I even using this unnecessary serum?" And stopped using it.
Now comes the 2nd installment of the review. My maa started using it after I successfully converted her to kbeauty. Maa has great skin- the skin of angels if you please! But even this angel was showing signs of aging. Not to mention her endless jaunts to and from my grand father's residence in blistering heatwave and total lack of skincare regime. As a result, maa's skin had turned dull and lacked vitality- it looked lifeless. So, I forced her to use this ampoule serum as it has 90% collagen which is supposed to help ageing skin. She reluctantly started using it in miniscule amounts lest the "phoren" stuff gets over quickly. As expected nothing happened. Her dull complexion started getting duller by the day. One day I got fed up with her and took the serum and liberally applied it on her face. Next day the skin of the angels was coming back to its glory! Even my skincare and makeup ignorant maa remarked, " My skin is  looking good!"  Now my sis and I live in the shadows of her glowing skin cursing our bad skin. Clearly, this serum is for mature and ageing skin. It will do nothing for young and dehydrated skin like mine.God knows why I bought it for myself in the first place as I am only 26!  Please don't believe beauty industry's '25 years is old' propaganda! It depends on your skin type not on some beauty guru's statement. As for the serum, my Maa loves it and I love seeing her glow. I will keep purchasing it for her.
Rating: 5/5
Availability: skinnmore.com,  beautynetkorea.com