World has changed now. Our surrounding has changed we are no more living in 90's. Our surrounding is full of pollution and harmful things. In such a polluted world maintaining healthy skin is not an easy task. We have come a far where cleanse, moisturize and repeat is not all what our skin needs so stay healthy and beautiful.  Therefore, following list provides you with simple near to no-effort skin care tips that will make your life easier. So, without wasting anytime let's get started.
Exfoliate Your Skin:
Do you know that your skin cells natural life is only 28 days? Afterwards the dead skin cells are required to be removed to bring out the new healthy glowing skin. Therefore, exfoliating your skin must be another important part of your skincare regime. No matter how often you apply moisturizer you are not going to have smooth skin until unnecessary skin cells, dirt or debris presents over your skin. So invest in a good exfoliator because it has other benefits too. Exfoliation minimizes pore which helps avoid acne issues. It also results in increased blood circulation which ensures the proper nourishment is absorbed by the skin.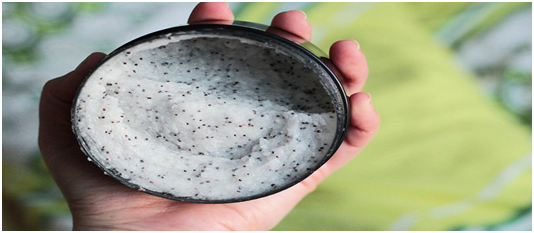 Tip: Exfoliate your skin by rubbing your exfoliator into circular motion and rinse. Try to exfoliate your skin twice a week not more than that excessive exfoliation also endangers your skin.
Protecting Your Skin:
Protecting your skin from pollution and harmful UV rays is yet another way to make it healthier. No matter whether it is summer or winter you should protect your skin from sun throughout the year. Apply sunscreen 30 minutes before stepping out in the sun. Try to pick products that have UVA and UVB with SPF 30 or SPF70. If you are makeup freaks just like me go for BB or CC creams that have SPF built in. This way you can save some money in your pocket.
Safe Makeup:
Applying makeup is universal. Almost every other woman around the world uses makeup to add on their beauty. But the makeup we wear is jam packed with various different chemicals that can cause breakouts to our skin. But makeup industries have moved so far that they have started producing makeup that is less harmful to skin. If you have hypersensitive skin that frequently experiences breakouts. Try going for makeup items that are dermatologist recommended or labelled as hypoallergenic makeup that are friendlier to your skin. To know more about hypoallergenic makeup check our latest post.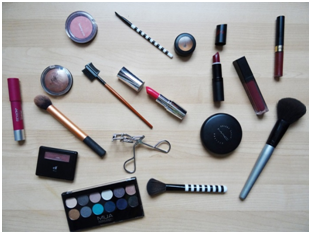 Tip: Always moisturize your skin before applying makeup. Using a serum with vitamin C or antioxidants are best for your skin and helps in reducing excessive secretion of sebum.
Go Natural:
Well instead going for different masks and packs available in the market try using natural ingredients provided by nature that have no side effects on your skin. Have you ever wondered your refrigerators and pantry are filled with stuff that can help you achieve healthy skin? Lemon, tomatoes, banana, yogurt, chickpea powder, turmeric and milk can be used to make natural face packs. Tomatoes have citric acid that helps in killing bacteria, Banana peels can be grinded and applied on acne to reduce its size, turmeric and green tea has antioxidant properties where yogurt and milk can moisturize your face. Find the best combinations, make mask, apply, rinse and there you go beautiful.
Stay Hydrated:
Unlike plants if we do not get enough water we cannot stay healthy. Therefore, make water your best friend. Nearly 70 percent of our body is composed of water and to stay healthy it requires at least 8 glass of water daily. Water not only keeps us hydrated but it also helps in washes out the toxins present in your body. The less the impurities present in the body the healthier your body is and a healthy body has a healthier skin.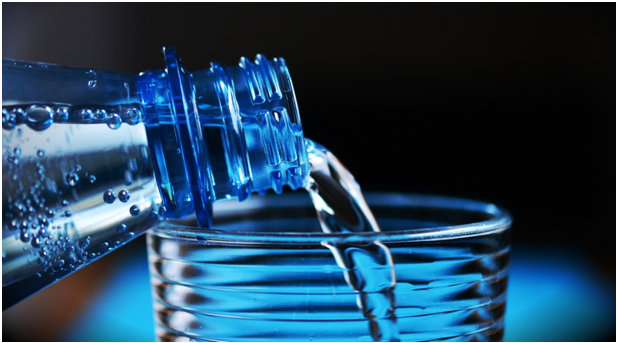 Author Bio:
Jane is a girl who is in love with beauty and makeup products. She has been blogging for many years and makes great recommendations for those who are looking for the latest beauty and makeup tips. You can read her latest posts at StyleDownTheAisle.net