Hey guys, hope you'll had an amazing Christmas. I had somewhat a silent Christmas, we didn't celebrate because of my uncle's death earlier this year, so there wasn't many pictures on my social media. As you guys know, my blog is what makes me happy when I feel depressed, I'm sitting in the comfort of my undecorated bedroom, with my laptop on my lap about to review yet another supplement from Zenith Nutrition.
Zenith Nutrition Magnesium Citrate Powder 250gm: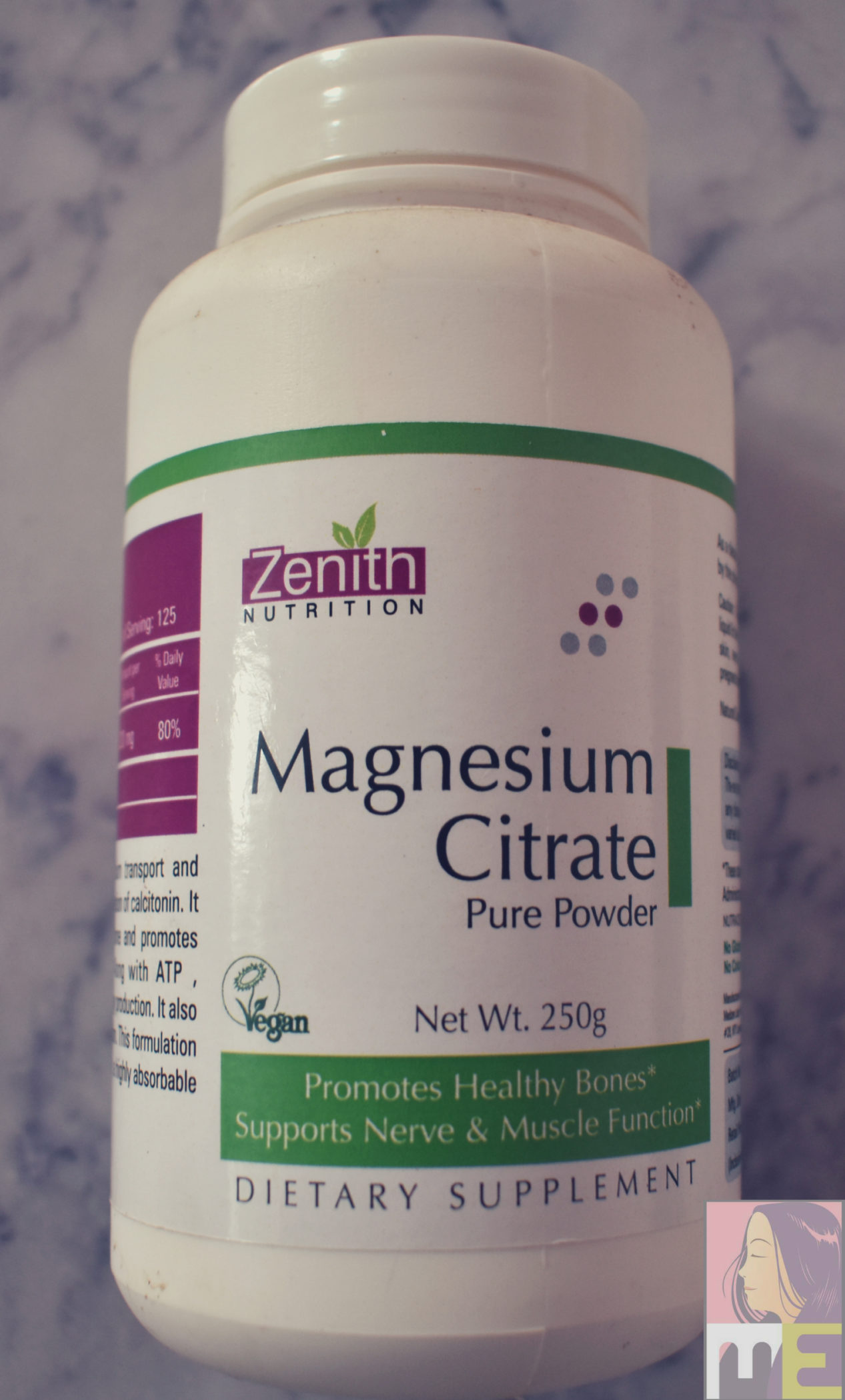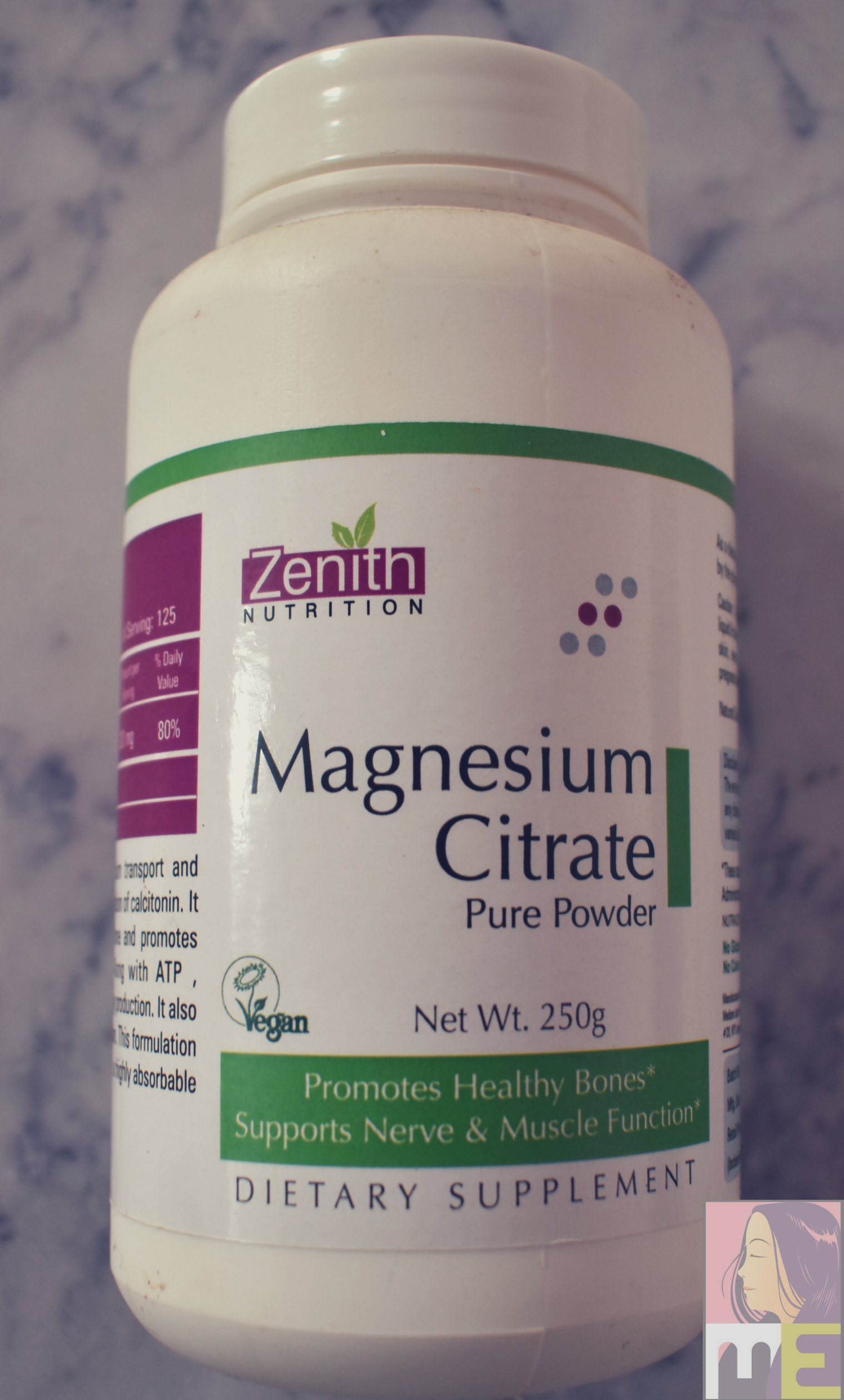 Magnesium Citrate is a compound of Magnesium Carbonate and Citric Acid which is widely used for magnesium deficiency treatment. Magnesium deficiency is a commonplace issue and can cause seizures, muscle cramps, insomnia, migraine and anxiety. When I was in University, I've had a professor who used to treat her arthritis with nothing but a calcium and magnesium supplement.
Fast forward to now, my fiance's mother had been suffering from seizures and even though that has been under control recently, she suffers from muscle cramps time to time. According to my fiancé, that's how the seizures start, followed by frequent cramps. I received Zenith Nutrition Magnesium Citrate Powder as a press sample and decided to give it to her as she earlier she used to take a calcium and magnesium supplement.
The supplement comes in a powder form which is odourless and dissolved into the water. She has been taking half spoon of the supplement with a glass of water for around quite a time now and her muscle cramps has been under control.
Overall, it has been really helpful, and I would suggest anyone suffering from nerve, muscle and bone issues to introduce this supplement into their diet, of course after discussing with their physician.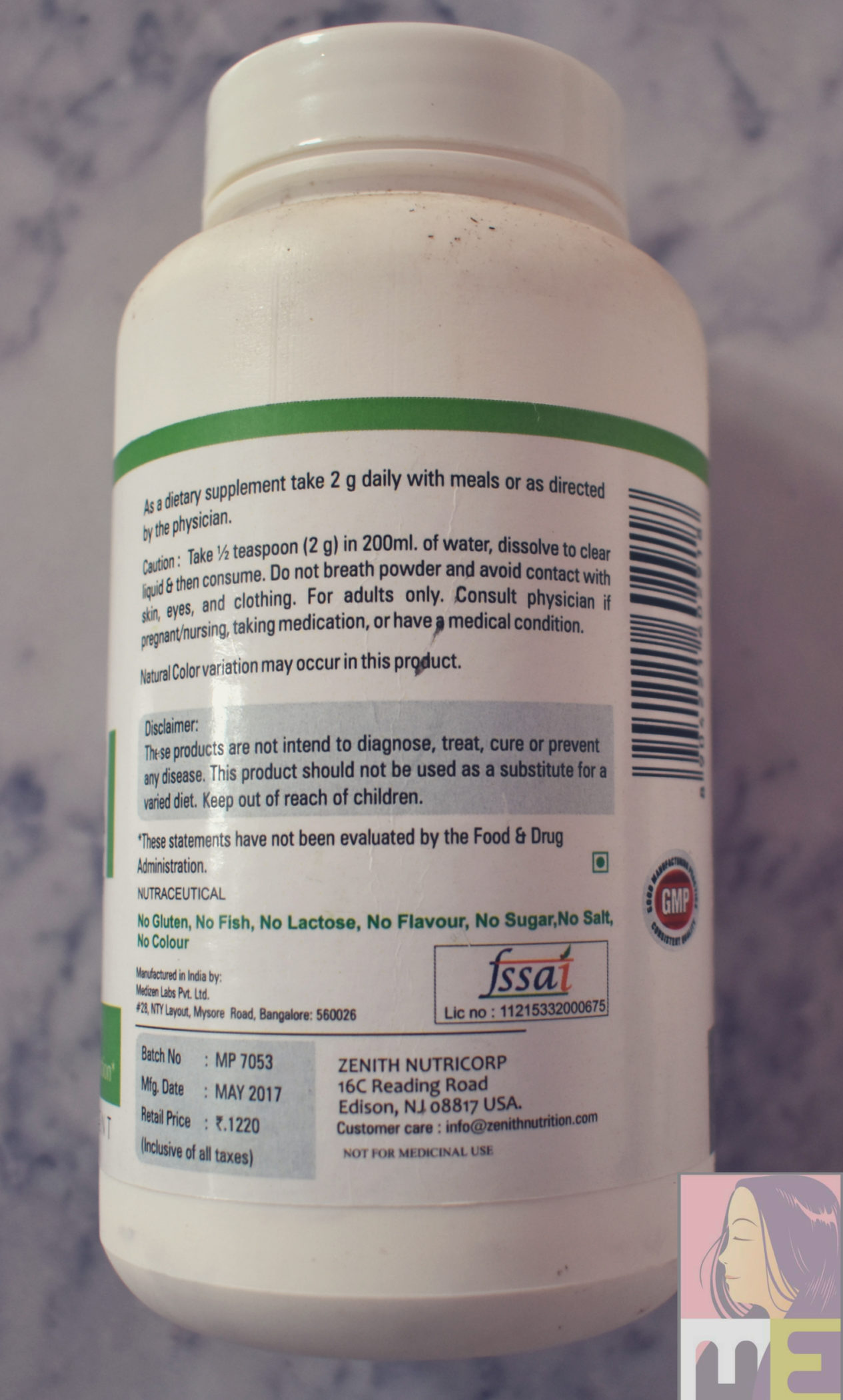 Description:
Quality GMP Assured
Highly Absorbable
Promotes Healthy Bones
Supports Nerve & Muscle Function
Gluten, Wheat & Dairy Free
Suitable For Vegans
Dietary Supplement
Magnesium is one of the body's most important minerals. It is required as a cofactor in hundreds of enzymatic processes within cells. It helps maintain normal muscle and nerve function, keeps heart rhythm steady, promotes healthy cardiovascular function, supports a healthy immune system, and keeps bones strong. Magnesium also helps maintain sugar health within normal range, and it is known to be involved in energy metabolism and protein synthesis.
Magnesium is a major factor in relaxing the smooth muscles within the blood vessels, thereby reducing peripheral vascular resistance and promoting a healthy cardiovascular system. Magnesium also affects circulating levels of norepinephrine and the synthesis of serotonin and nitric oxide.
Magnesium helps to regulate calcium transport and absorption. By stimulating the secretion of calcitonin, it aids the influx of calcium into bone and promotes optimal bone mineralization. Along with ATP, magnesium supports cellular energy metabolism. It also supports nerve and muscle function. This formulation provides magnesium citrate, a highly absorbable form of this important mineral.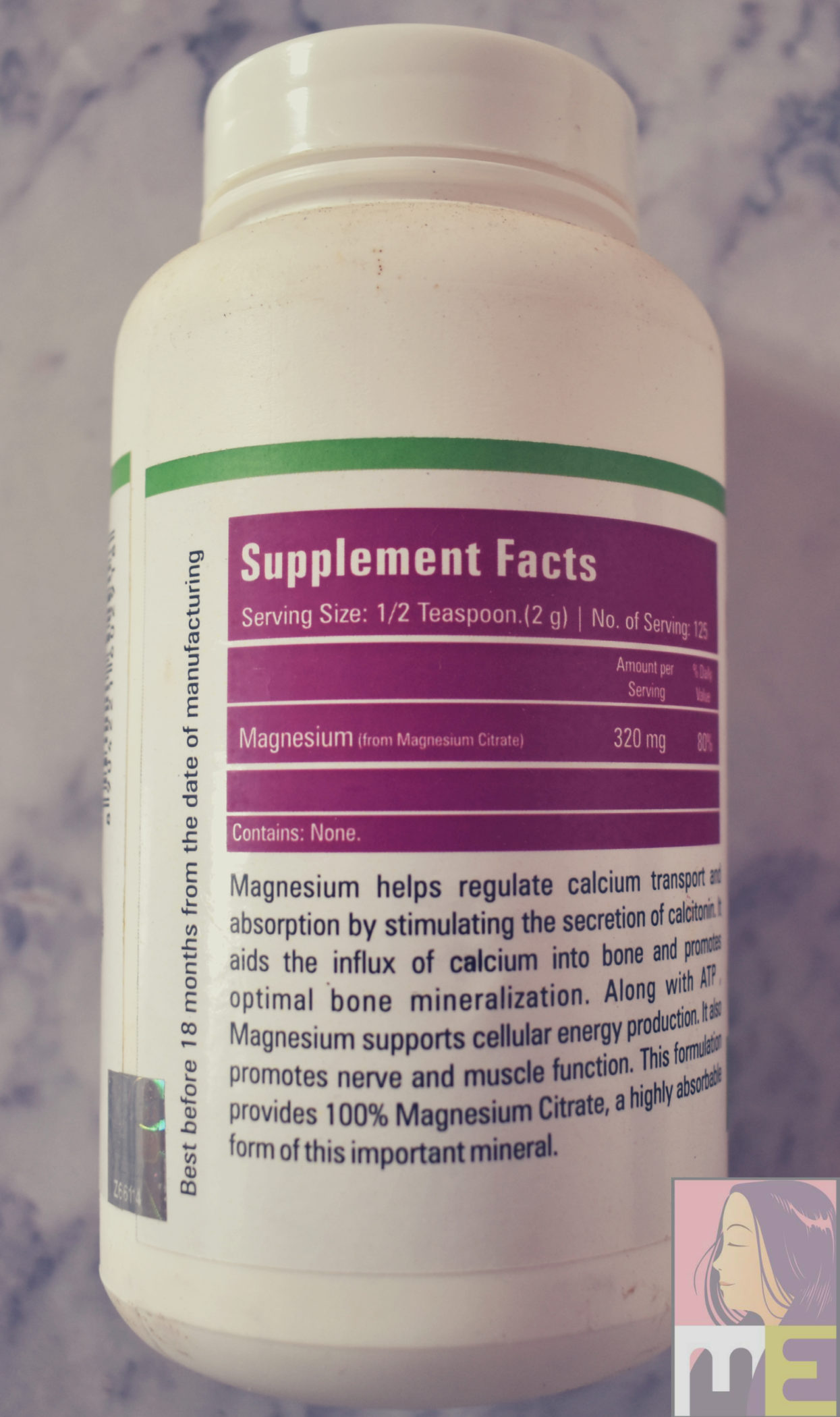 Directions: As a dietary supplement, take ½ teaspoon (2 gms) daily with meal or as directed by a physician. Best results obtained with continuous use.
Warnings: Pregnant or lactating women, diabetics, hypoglycemics, and people with known medical conditions and/or taking drugs should consult with a licensed physician and/or pharmacist prior to taking dietary supplements.
Disclaimer: These statements have not been evaluated by the FDA. These products are not intended to diagnose, treat, cure, or prevent any disease.
Where to buy: