As you guys may know, I'm so much into supplements and essential oils these day and I have come up with yet another supplement to review. Today it's a Saw Palmetto review and I tested it on my fiancé yet again.
First things first, what is Saw Palmetto?
Saw palmetto (Serenoa repens) is a low-growing palm tree with sharp, saw-like leaf stalks and deep red berries that grows in warm climates, such as those in the southeastern U.S. and California. A standardized extract of its berries is often combined with other nutrients for prostate support.* Decades of research support saw palmetto's safety and efficacy.
How does Zenith Nutrition Saw Palmetto support health?
Supports normal prostate size and urine flow.*
Helps protect the prostate from excess DHT and estrogen.*
May help to promote healthy hair growth.*
Other Ingredients: Vegetarian capsules and cellulose.
Free Of Milk, eggs, peanuts, tree nuts, shellfish, fish, soy, gluten, titanium dioxide.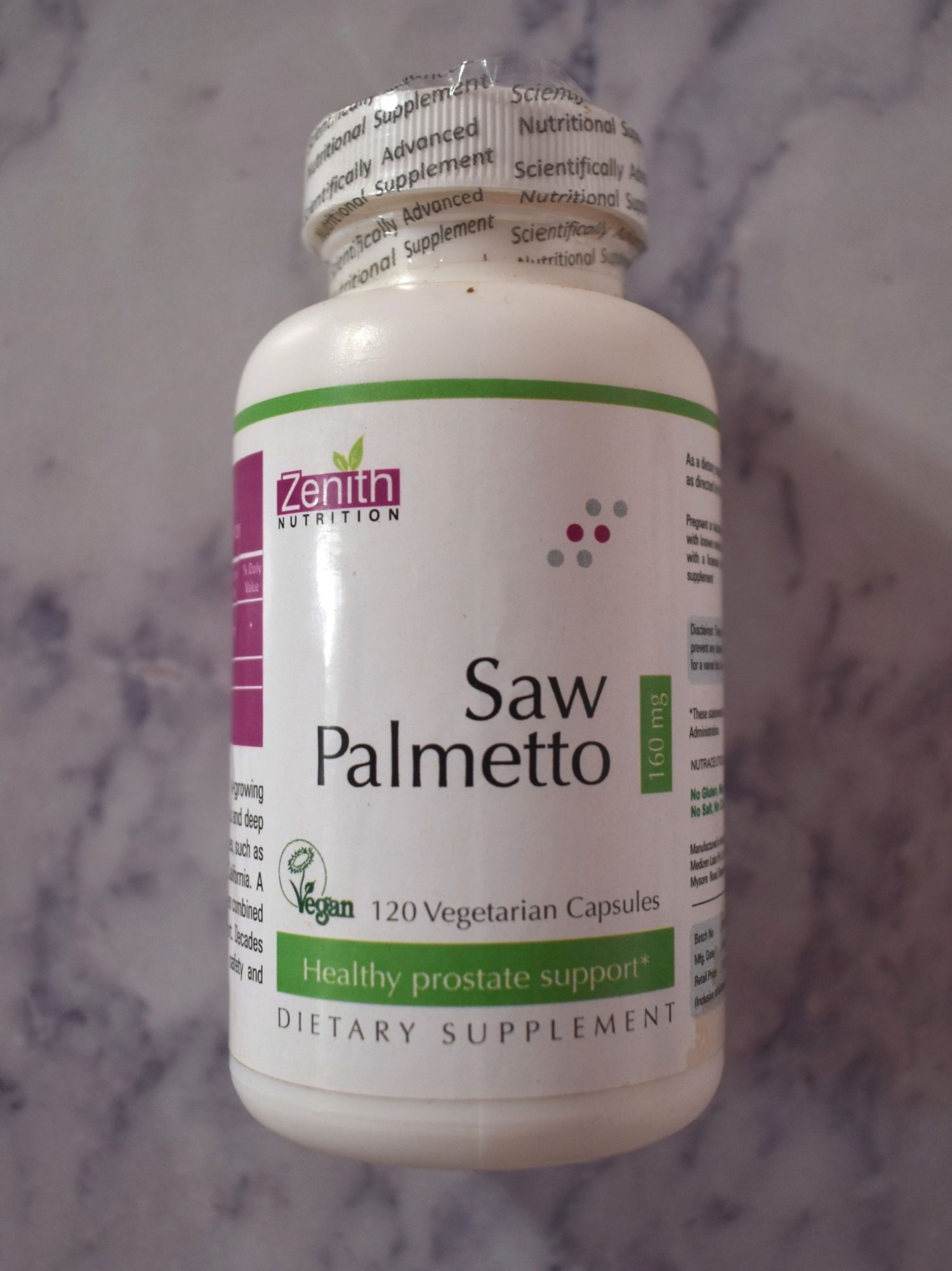 My Experience:
Like I've already said, I tested this product on my fiancé who has been recently suffering from hair loss issues. The benefits of Saw Palmeto varies from treating Benign Prostatic Hyperthropy, reducing the risk of prostate cancer, fighting hair loss, maintaining a normal testosterone level and supporting urological system. My fiancé hasn't been facing any other of the issues (thankfully) but that one problem that he has been facing has been under control to an extent ever since he started taking it. Like all other Zenith Nutrition supplements we have been taking, this supplement too hasn't caused any side effects.
Pros:
Prevents hair loss
Vegetarian
Rich in fatty acids, flavanoids and phytosterols
Didn't cause any side-effects
Travel friendly and hygienic packaging
Heavy metal tested
Cons:
None
Where to buy:
Price:
Rs 786
Warnings: Pregnant or lactating women, diabetics, hypoglycemics, and people with known medical conditions and/or taking drugs should consult with a licensed physician and/or pharmacist prior to taking dietary supplements.
Disclaimer: These statements have not been evaluated by the FDA. These products are not intended to diagnose, treat, cure, or prevent any disease.