Hey guys, hope you all are doing well. I am here with some news; I have recently discovered a new website that sells Korean Sheet Masks in India at a very affordable rate.
About Kollshop India:
Kollshop India is a Seoul based start up company and has launched a sheetmask oriented online marketplace in India. They have already launched their online sites in South East Asia including Thailand, Singapore and Indonesia and launched their site in India back on September.
They have originally sent me a package long before their launch in India but my package got stuck in custom and it took it months to reach my doorstep.
They have a wide range of sheet mask collection including Leaders and Innisfree and the prices are quite low.
They have sent me a pack of five sheetmasks from Merbliss called Wedding Dress and given to the fact that my Wedding Day is approaching, the packaging cannot get more relatable.
The sheet masks came in a wonderful card board box, packaged in handmade paper and cute strings along with a handwritten note.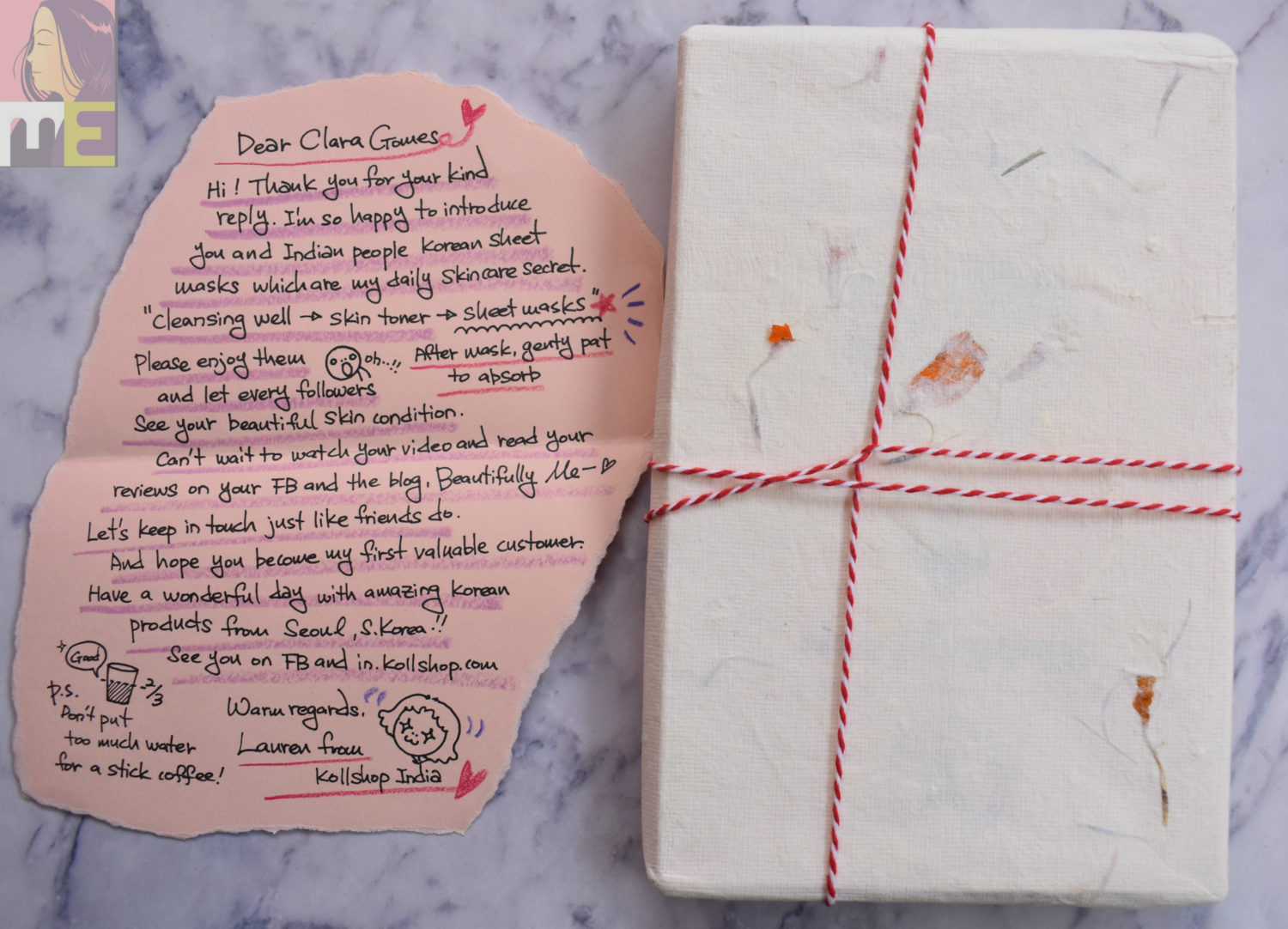 The handwritten note is way too convenient if you are a sheet mask newbie. However I've been sheetmasking every twice or thrice a week since the past 3 years and my pre-wedding regimen includes sheetmasking as frequently as I can. Needless to say I was too thrilled to add these babies into my pre-wedding regimen, especially because of the name and the packaging.
Merbliss Wedding Dress Mask Intense Hydration Coating Mask Review: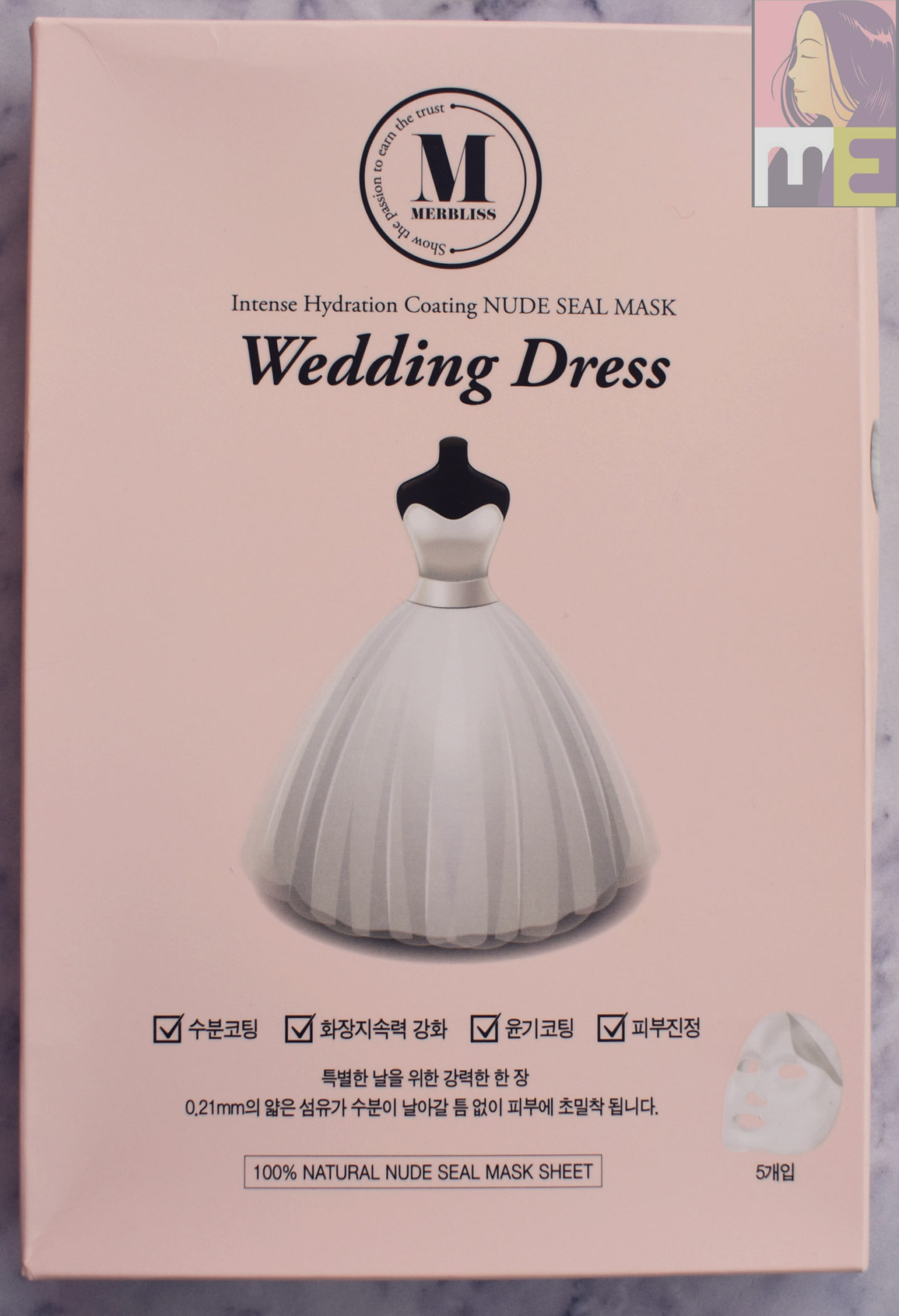 Directions:
① Cleanse and apply toner evenly.
② Take out the mask and peel off the film.
③ Apply mask and smooth out air bubbles by pullling the edges to fit eyes and mouth holes.
④ Remove the mask after 15 to 20 minutes.
⑤ Lightly massage the face for remainig serum until it is fully absorbed.
Ingredients:
Water, glycerin, dipropylene glycol, methylpropanediol, propanediol, butylene glycol,caviar extract, pearl powder, hydroxyethylcellulose, glyceryl acrylate/acrylic acid copolymer,propylene glycol, PVM/MA copolymer, trehalose, PEG-60 hydrogenated castor oil, panthenol,carbomer, arginine, disodium EDTA, allantoin, dipotassium glycyrrhizate, sodium hyaluronate,chlorphenesin, glycyrrhiza glabra (licorice) root extract, 1,2-hexanediol, caprylyl glycol,, schizandra chinensis fruit extract, coptis japonica root extract, zingiber officinale (ginger), root extract, camellia sinensis leaf extract, citrus grandis (grapefruit) seed extract, acorus calamus root extract, perilla ocymoides leaf extract, fragrance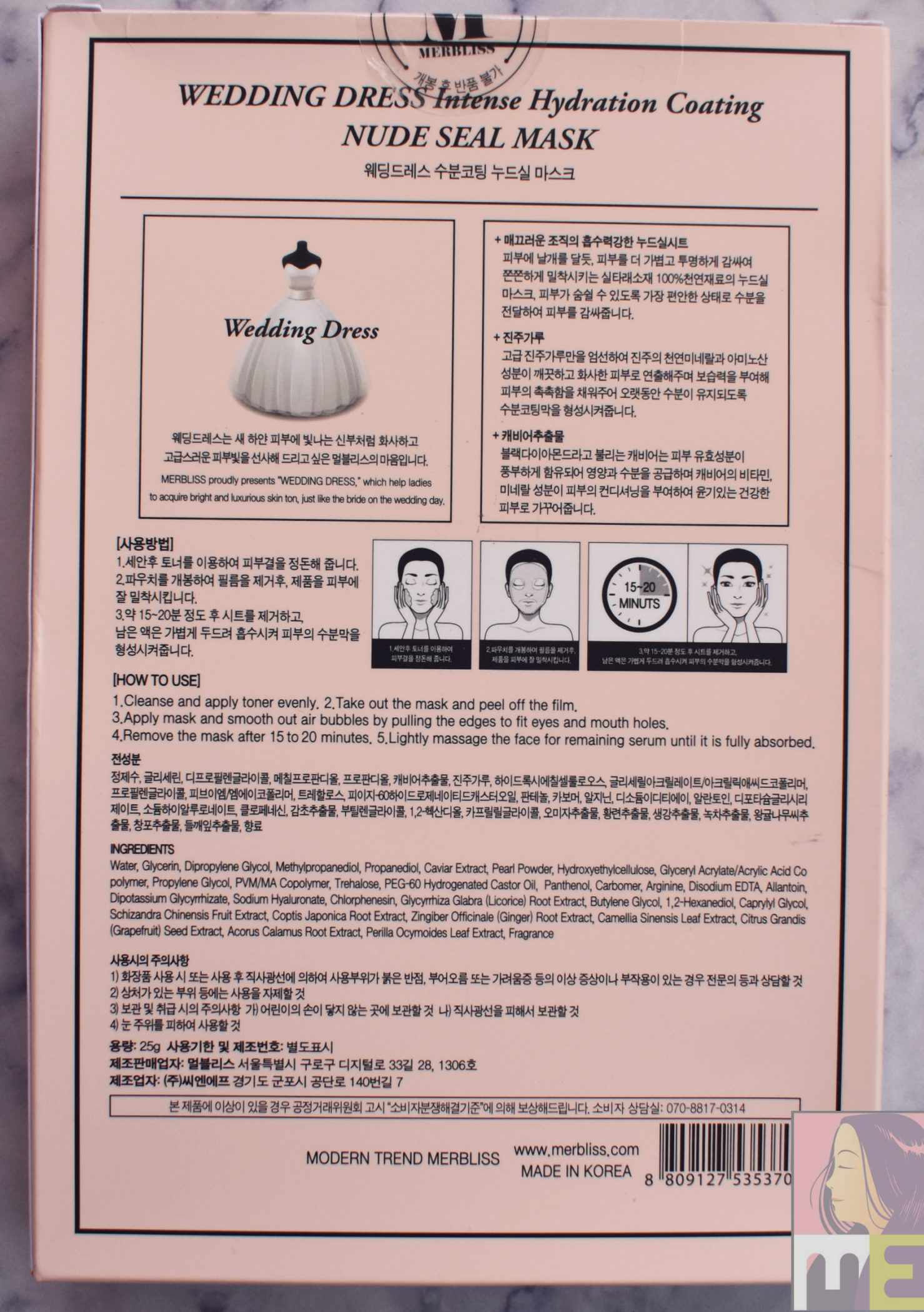 Caution:
① Please stop using the product while you find the following symptoms, otherwise
it will worsen and need to consult dermatological specialist.
a) Red dots, swelling, irritation and pains while using the product.
b) Above symptoms happen at direct sunlight.
② Please do not use on wound, eczema or inflammation area.
③ Keeping caution
a) Please close the cap after use.
b) Please keep away from children.
c) Please do not keep on high or low temperature or under direct sunlight.
④ Please do not apply on the area around the eyes.
Expiration Date: 3 years from the manufactured date.
My Experience: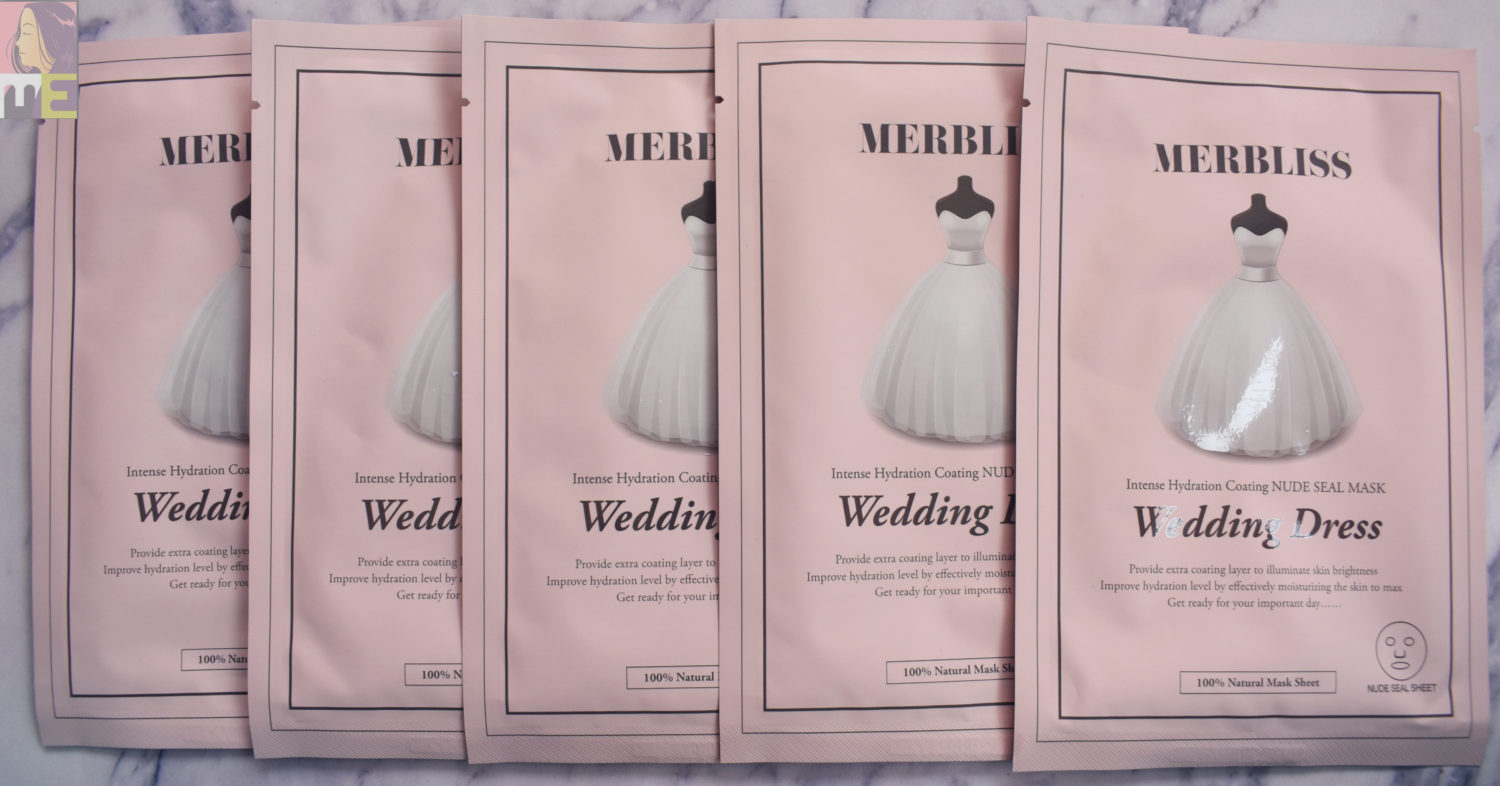 The first thing that I would love to note is how clean my CosDNA analysis came out. The whole ingredient list has 1 irritant flag (carbomer)  and 1 acne trigger (butelyne glycol) which are quite common among beauty products.
Coming to the fitting part, it was kindda good with very few air pockets.  So far I've enjoyed four of the masks and saved 1 for the day before my wedding. I used them after cleaning and chemically exfoliating my face and left them on for 30 minutes. The brightening effect my skin received from the sheet masks was immense. However, same cannot be said when it comes to the hydration part. I'm habituated with lingering hydration for 2-3 days after sheet masking and currently I'm sheet masking almost every day but I haven't received any extra hydration from these masks.  The change of weather might be responsible for no extra hydration as I used them during late fall when our skin tends to get on the dry side.
Overall, I'm really satisfied with these sheet masks. I'm really going to purchase more of them as I loved the instant brightening effect that my skin can use before special occasions.
Where to Buy?