How are all you lovely people doing?  Today's review will be about Tonymoly Pro Clean Soft Sherbet Cleanser. The concept of such a cleanser does not exist in our country or in many countries for that matter- it is a cleanser in form of sherbet/semi solid oil. It is meant to be used as a first cleanser which is often oil based and dissolves makeup, dirt and other stubborn dust particles lodged in our pores. We are all aware of the famous Korean double cleansing method. At first I did not understand what the fuss was all about. But after trying this cleansing balm, I am hooked! This is my very first kbeauty oil cleanser. I bought it mainly because it was cheap and the brand Tonymoly is a very reputed brand.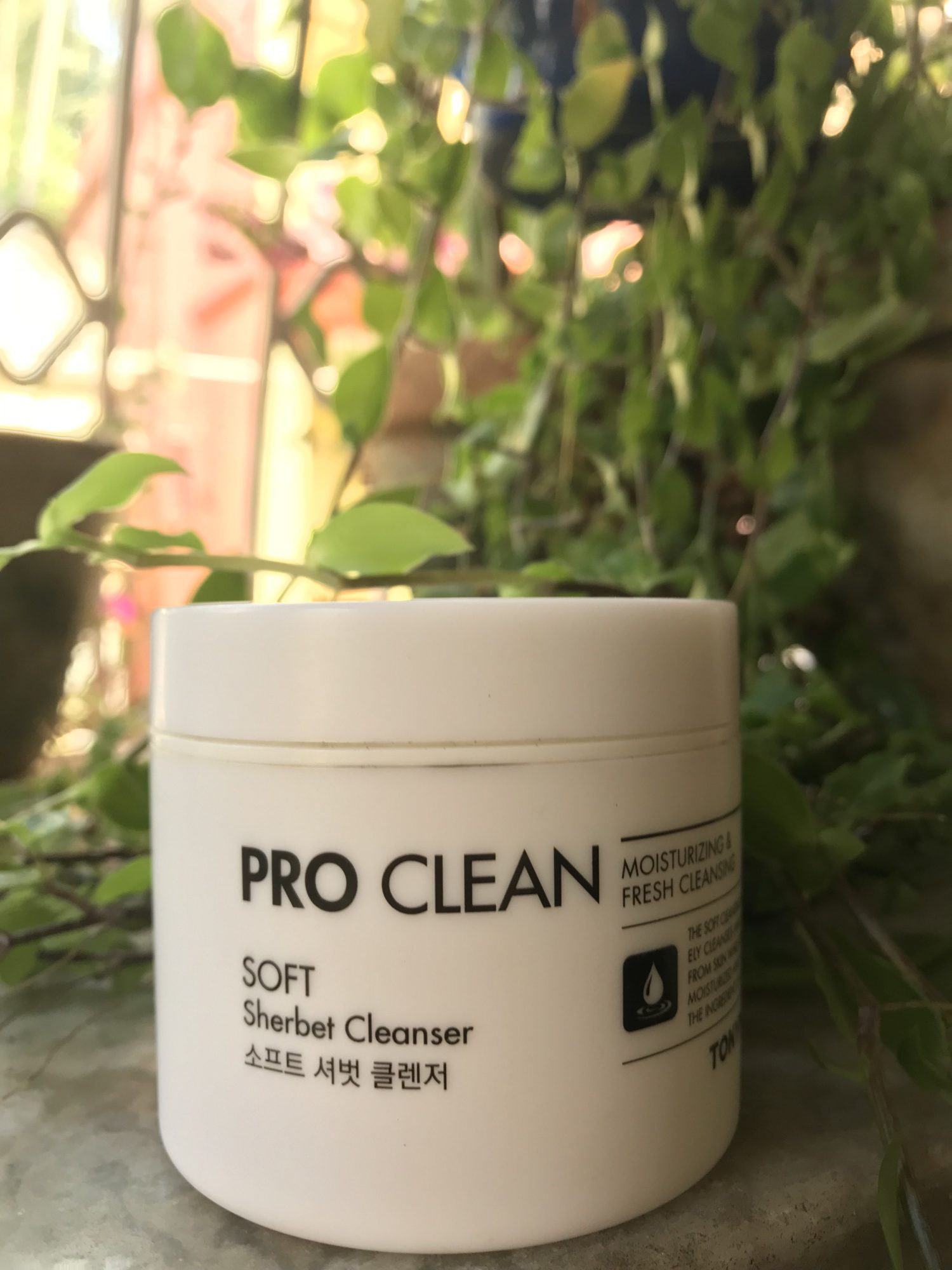 Price: 9$ for 90grams on Cosmetic-love.com
Ingredients: Please refer to Cosdna
My experience:
Like I said before, I had no idea about cleansing balms or oils. I was very curious to see what it looked and felt like. The product had arrived in a really tacky state- the sherbet had melted into oil (it was blazing summer back then) and had leaked from the tub packaging. Thankfully not much of product was lost. After keeping it in fridge for a couple of hours the product regained its sherbet/semi solid state. The colour of the cleanser is baby blue and it smells very refreshing- a clean and soothing aqua fragrance. The tub packaging is not very travel friendly- the product can leak pretty easily if not carried properly. And there is no spatula or scooper given with the packaging. I hate to scoop out the cleanser and have to really keep an eye on not contaminating it with water.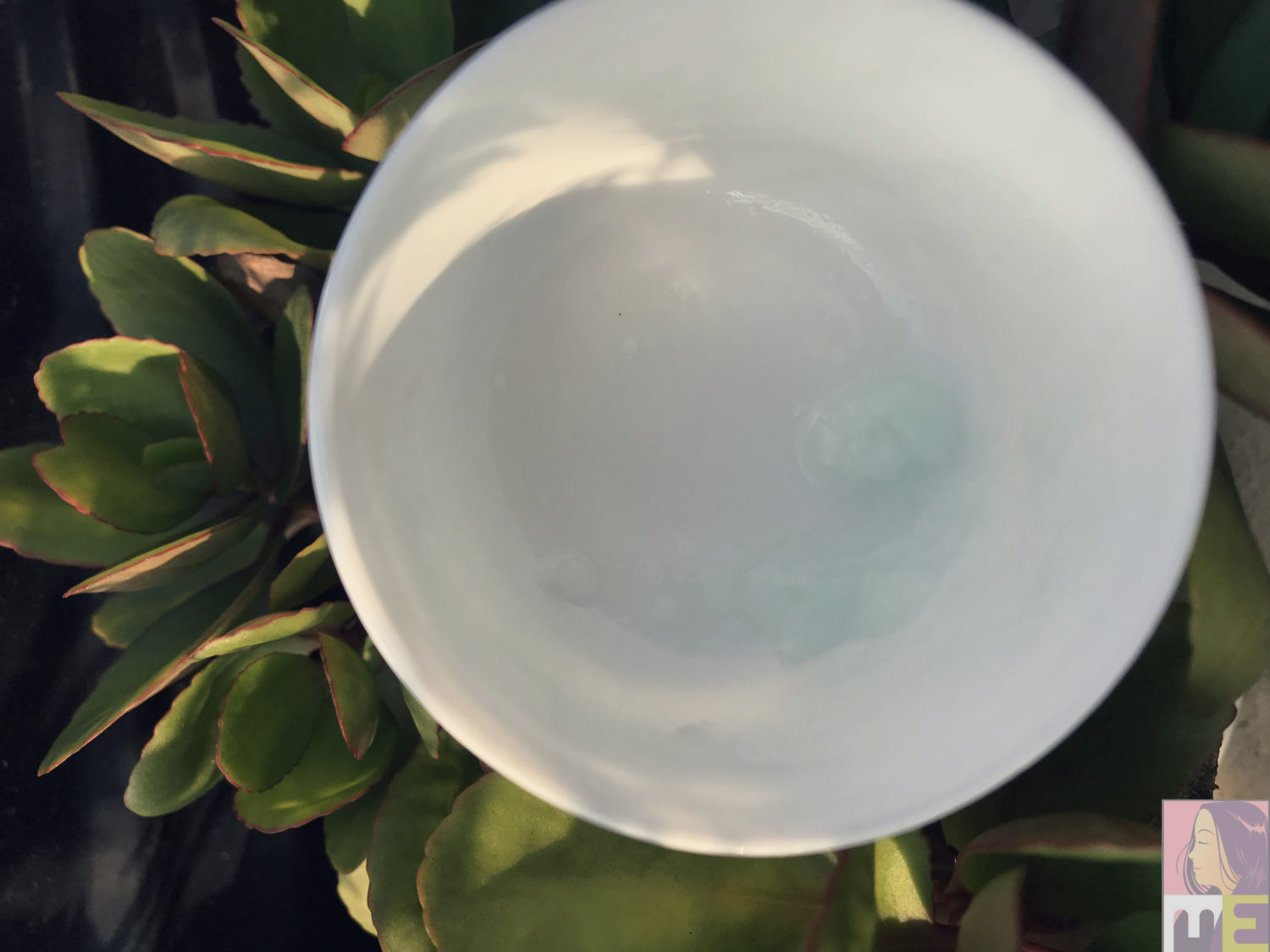 The sherbet changes into slippery oil once you rub it on bare skin and dissolves makeup and dirt quite effortlessly. After the makeup is dissolved, you have to apply little water bit by bit and keep rubbing it. The oil is then turned into a milky fluid which washes off pretty easily without leaving any oily residue. This process is called emulsification of oil. After a few uses I felt that the product was not being washed off completely. To be very specific, the oil was not being completely emulsified. So, I tried a different approach. I used a paper tissue to clean up the oil and then applied water to emulsify and wash off the remaining product. It seemed to work fine! I was left with clean, soft and moisturized skin. Of course, I followed that with my face wash and cleansing water afterwards as the Sherbet cleanser is not supposed to be used alone.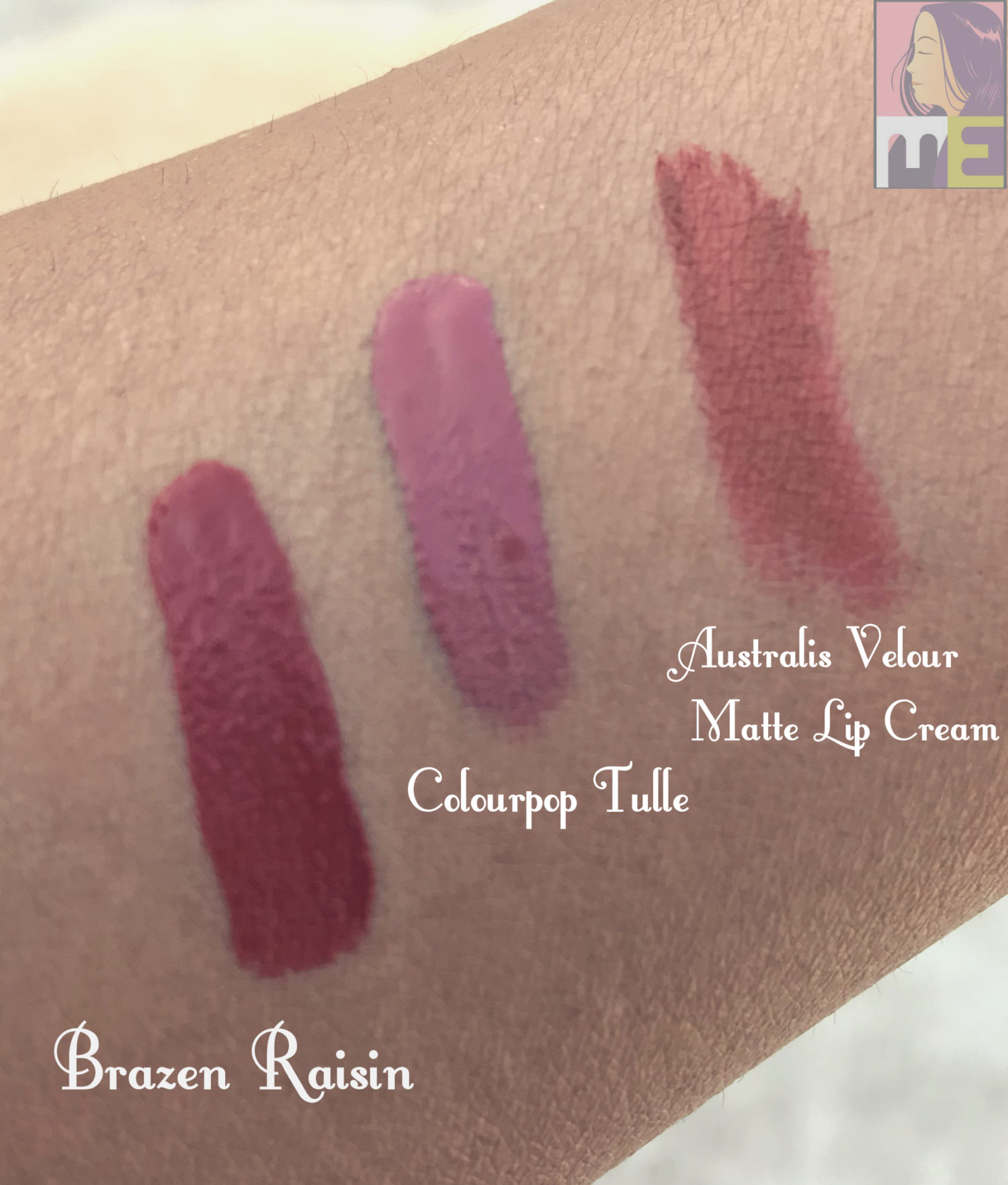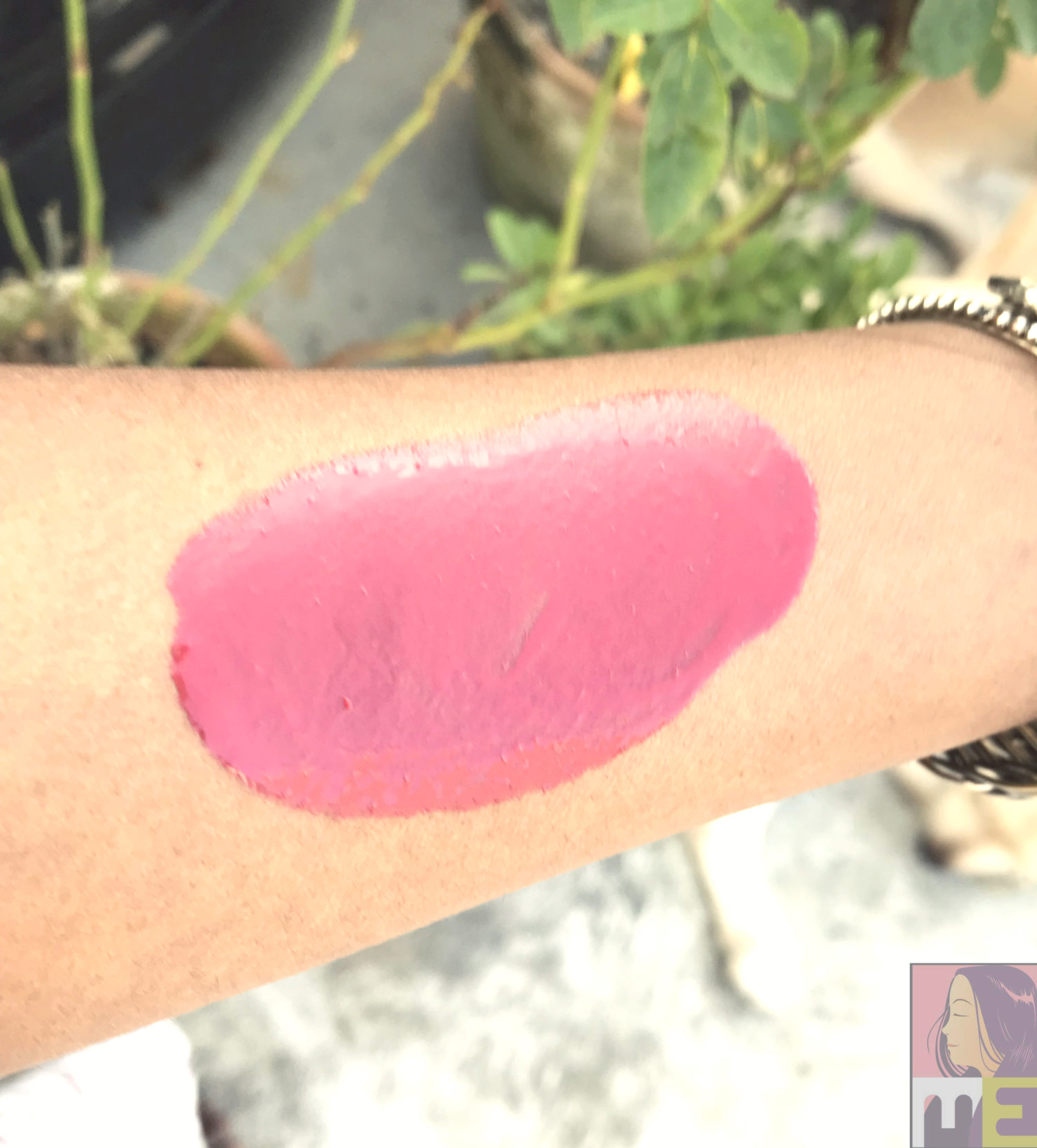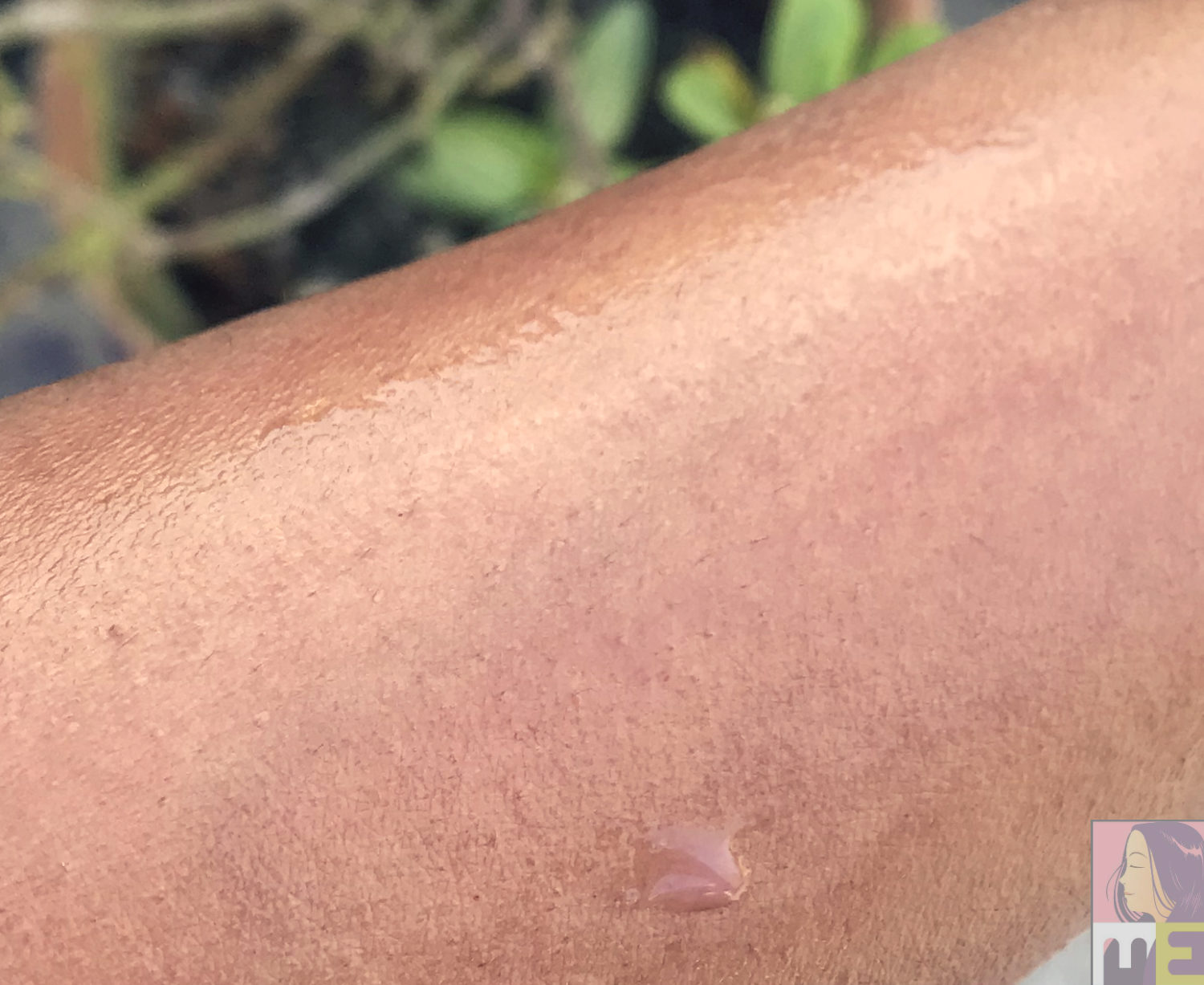 The cleanser works well and it can break down even the most stubborn waterproof mascara and makeup quite easily. I don't have to vigorously rub my face. I just spread the sherbet on my face and wait for it to melt and then slowly work my way into removing the makeup/grime. If you think this cleanser is only for makeup users then you are mistaken. It can help in really getting rid of stubborn dust particles and at the same time keep the skin's moisture level intact. Since I have started to use this cleanser I can see a visible difference in my skin's texture- it feels plumper and smoother. Though it is a mineral oil based cleanser, it has never broken me out. I think it would be a treat (especially in winter) for all dry to normal skinned people who deal with heavy pollution and wear a fair amount of makeup. Also, it is very cheap and lasts a long time if you use it intermittently. Mine lasted for about 4 months- I am still saving a little of the product just so that I can show it to you all. This cleanser has got me interested in cleansing oils/balms and made me a firm believer in the power of double cleansing.
Pros:
Effective and economical
Does not cause acne
Deep cleans the skin delicately
Improves the skin's texture with regular usage
Cons:
Tub packaging and no scooper/spatula provided
Does not emulsify completely, you have to tissue it off before adding water
Availability
Rating: 3.75/5
Recommendation and Repurchase:
I will recommend it to any kbeauty beginner, but there is one point I would like to mention- kindly order it during winter months as it will not melt while in transit. Speaking of repurchase, I would not repurchase it simply because I want to explore other options. This time I am eyeing another cleansing oil by Laneige.
Availability:
Cosmetic-love.com , Stylekorean.com
Guest Post By Anwesha Biswas