Hello guys! I hope you all have had a very enjoyable festive season. Today I will be reviewing the Etude House Monster Cleansing Water. Yes, I love cleansing waters and cannot function without them- such skincare staples they are! This is the third time I am drafting this article as previous two articles were erased by my stupid dog (tragedy of over-affectionate dog and pc cable). So, I will be keeping it really concise. I bought this cleansing water mainly because of 2 reasons- first, my saem one is ran out and second, I am a sucker for experimenting and kbeauty has hundreds of options in this segment. The brand Etude House is known for its budget friendly yet effective products. I thought, let's give this newly launched baby a try as its only 100ml for 1$.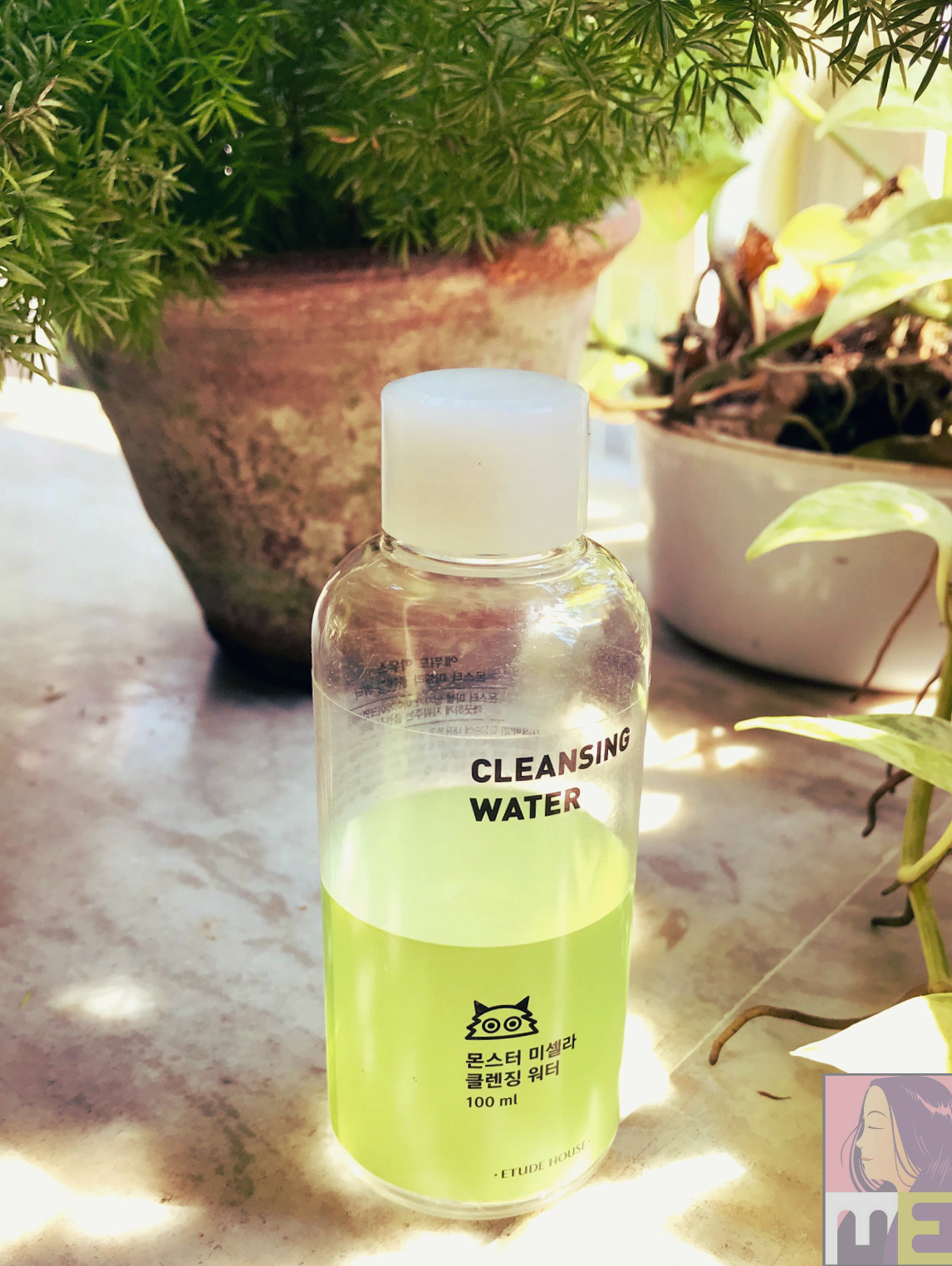 Price: 1$ for 100ml from beautynetkorea.com
Ingredients: Please refer to Cosdna. You will also get a full analysis.
My Experience:
The packaging is so cute and handy! I can easily toss it in my purse and use it on the go. I am going to keep the bottle for future uses. I use it as a second cleanser after using my face wash to really get rid of stubborn dust particles- my method of double cleansing. It can be used on its own too but that would require a little more product and more elbow grease. It has never left my skin dry and trust me, my skin is pretty sensitive on that front. Any harsh product is immediately rejected by it- if you are harsh, go to trash! The smell of the cleansing water is really mild as it does not have any added fragrance. Etude House claims that it is formulated without 20 toxic ingredients. I could only find one or two potential irritants on its list of ingredients. It has never caused any breakouts either. I also use this to clean up residual makeup and traces of kajal, mascara etc. I just dip a Qtip in it and use it to clean up the stubborn stains- it does not burn or sting. This 100ml bottle has lasted me one and a half months which is pretty value for money!  All in all I like this little wonder.
Pros:
Effective, economical
Mild and does not cause any irritation
Has green tea, aloe vera and bamboo extracts
Fragrance and paraben free
Has many convenient sizes- 100ml, 300ml and the super jumbo 700ml
Cons:
Availability
Rating: 4.5/5
Recommend and repurchase:
Definitely recommend! Anyone interested in trying out kbeauty cleansing water can give it a try. I am sure you won't be disappointed. But I won't be repurchasing it as I have already my eyes on the Face shop's Rice water Bright Mild cleansing water.
Availability:
Beautynetkorea.com, Cosmetic-love.com and Stylekorean.com
p.s. Would you all like a kbeauty website review? Kindly let me know in the comments section.
Author- Anwesha Biswas