Hey guys, hope you'll are doing well. I haven't been active in a while as I'm kind of sick after spending the best Durga Pujo of my life. I went to Kolkata sometime before Durga Pujo as I had some work, and then the series of whole night pandal hopping resulted in a terrible cold and sore throat, triggering my pharyngitis. And I came home sick, showered and had another session of panda hopping at my hometown along with my mother. The following days I was literally bed ridden and I was missing my sheet masks and wash off masks so much that I applied my volcanic pore clay as soon as I started feeling a little better and needless to say I was bed ridden again. I had to go to Kolkata once again even before I was feeling better again and as you can imagine it took a toll on my health. I came back yesterday and even though I am still terribly lethargic, I really wanted to spend some quality time with my blog.
So today I'll be reviewing a product that I have been loving for some time. If you are not already aware, I have recently fallen in love with Korean Makeup as much as I love Korean Skincare and their minimal makeup ideology never fails to amaze me.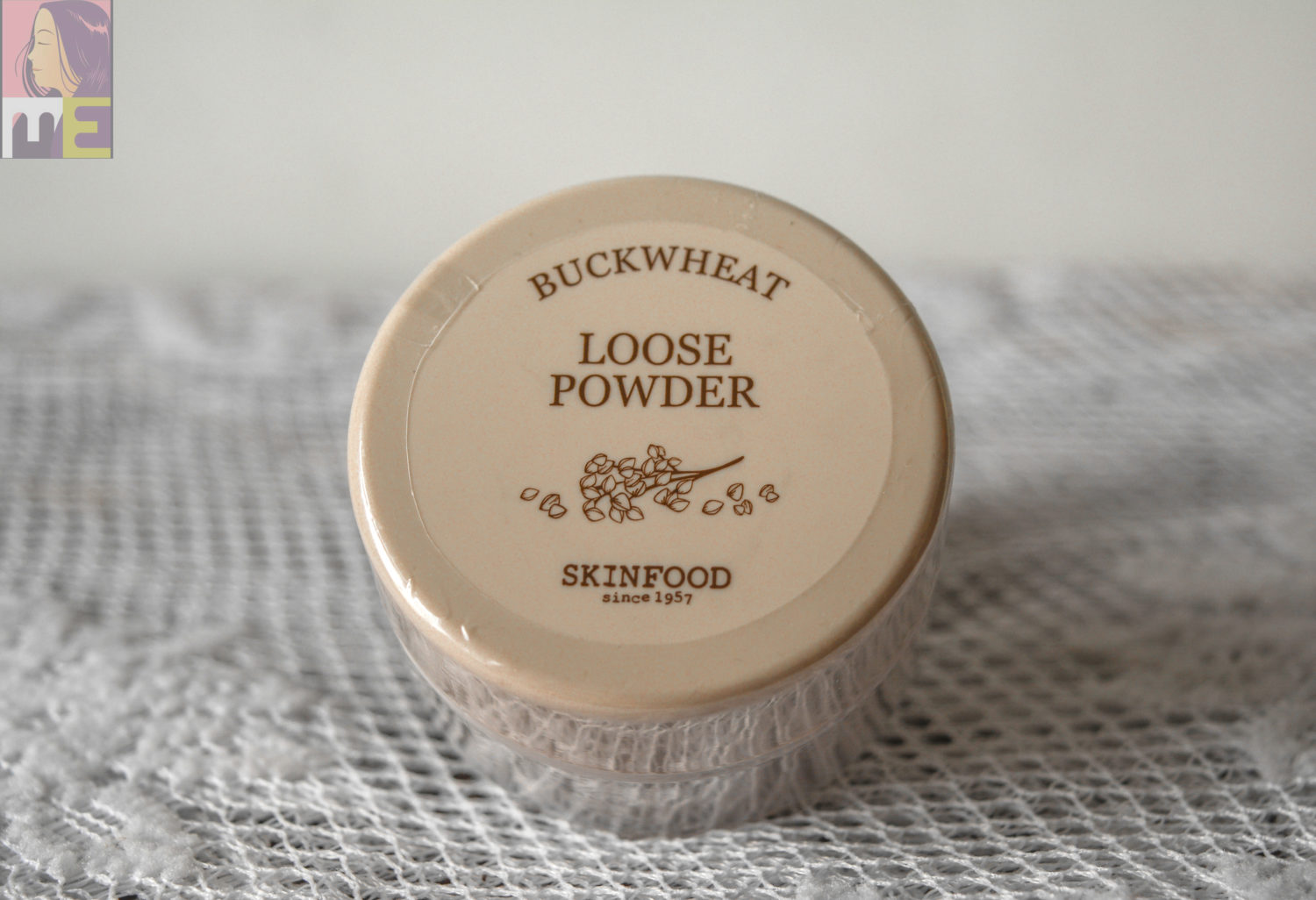 I received the Skinfood Buckwheat Loose Powder as Press Sample from Grace&Chloe and have literally ditched my beloved compact powders ever since. Since I have a hypersensitive skin, I get tanned like nuts. As a precaution, I layer my SPF: Day cream containing SPF- Sunblock/cushion compact with SPF 50- Compact Powder with SPF. The Skinfood Buckwheat Powder is probably my first loose powder and even though it doesn't claim to contain SPF, the ingredient list contains Titanium Dioxide which happens to be a physical sunscreen.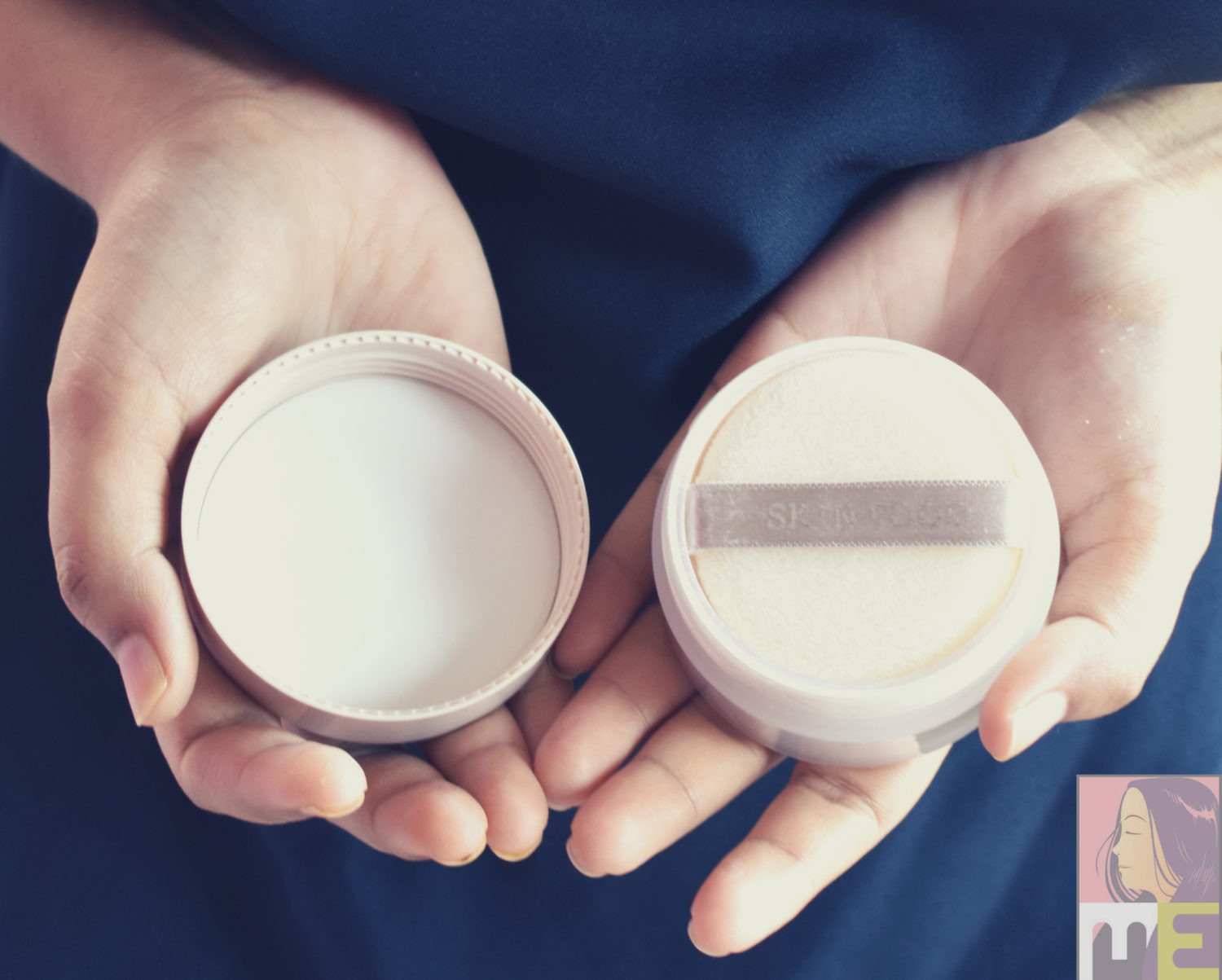 Claims:
Skinfood Buckwheat Loose Powder in light transparent beige. This loose powder with its soft, fine particles offers a bloomingly radiant, flawless finish.
Buckwheat oil creates incredibly transparent, shine-free skin tone, with silky-smooth texture.
My Experience:
The powder comes in a plastic jar and along with a super soft applicator. There's something about the texture of the powder that got me addicted. It's a luxurious, silky, finely milled and super soft powder with a mild floral fragrance. I LOVE the all over experience of dabbing it on my face, the fragrance, and the texture all together. The powder gives a light coverage and gives a matte finish when applied over a sunblock or a foundation.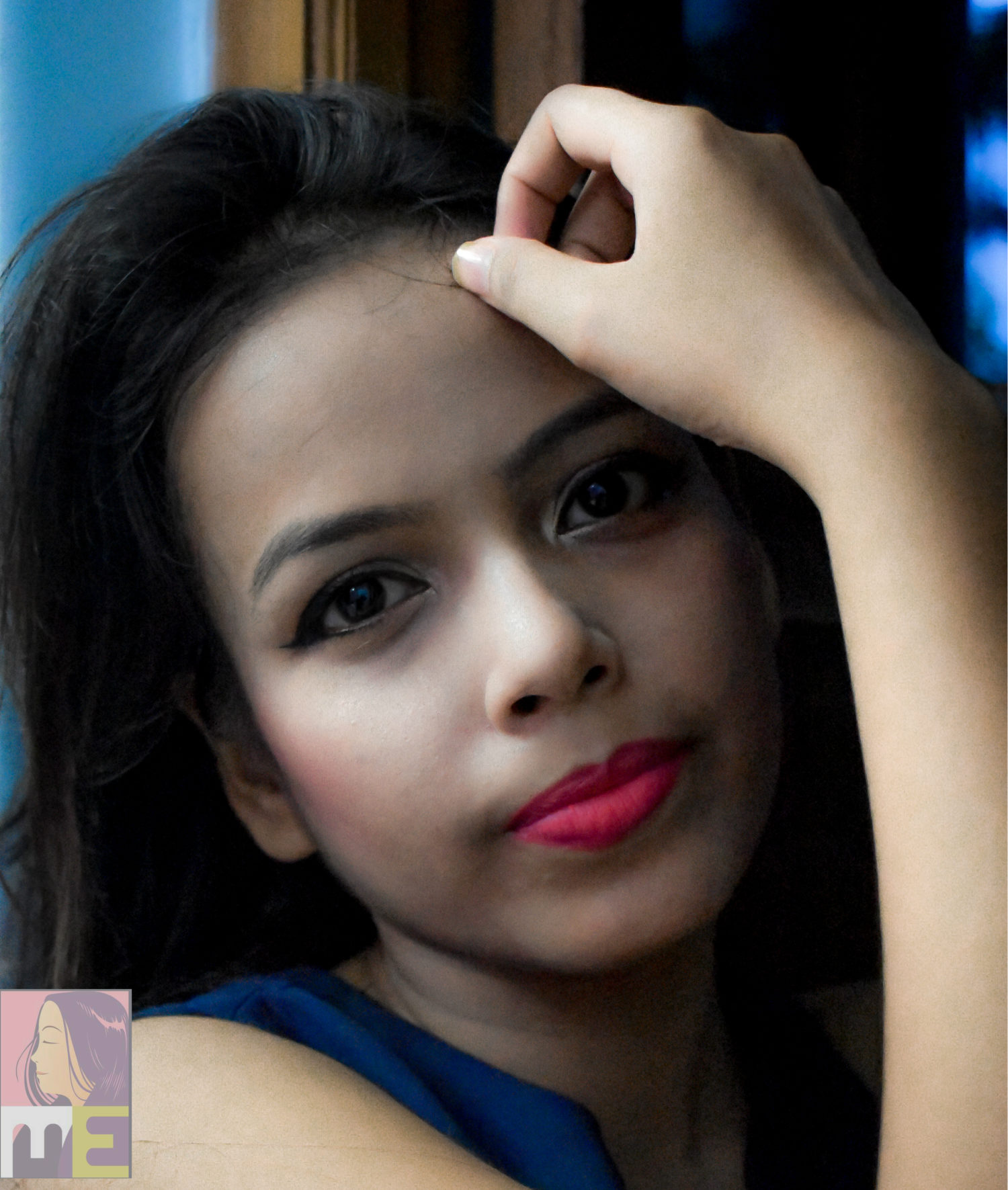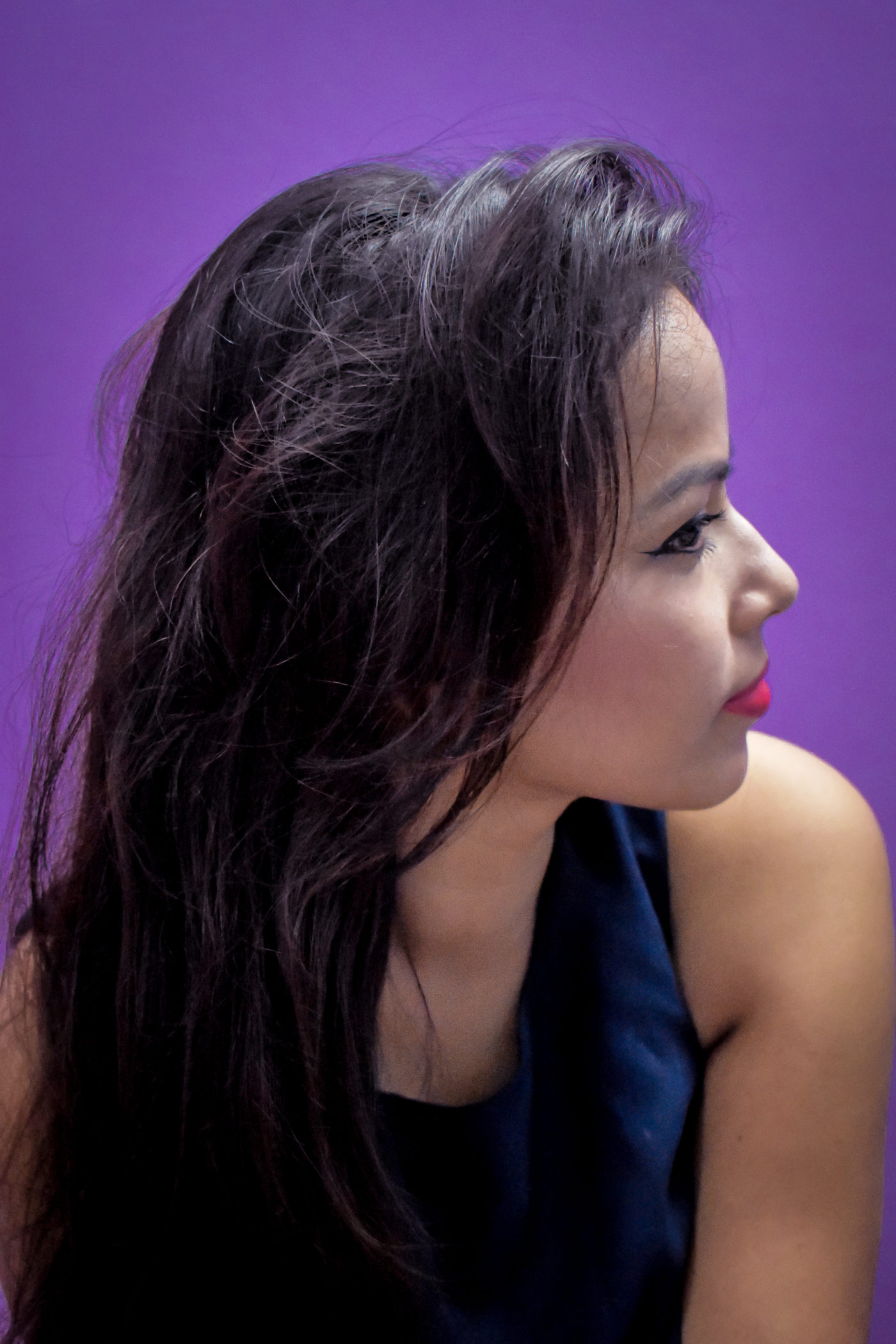 Since I have somewhat ditched wearing makeup after getting the skin infection, sometimes all I use while going out is this powder, a lip ink, an eye brow pencil and a liquid liner and I really like how the look turns out.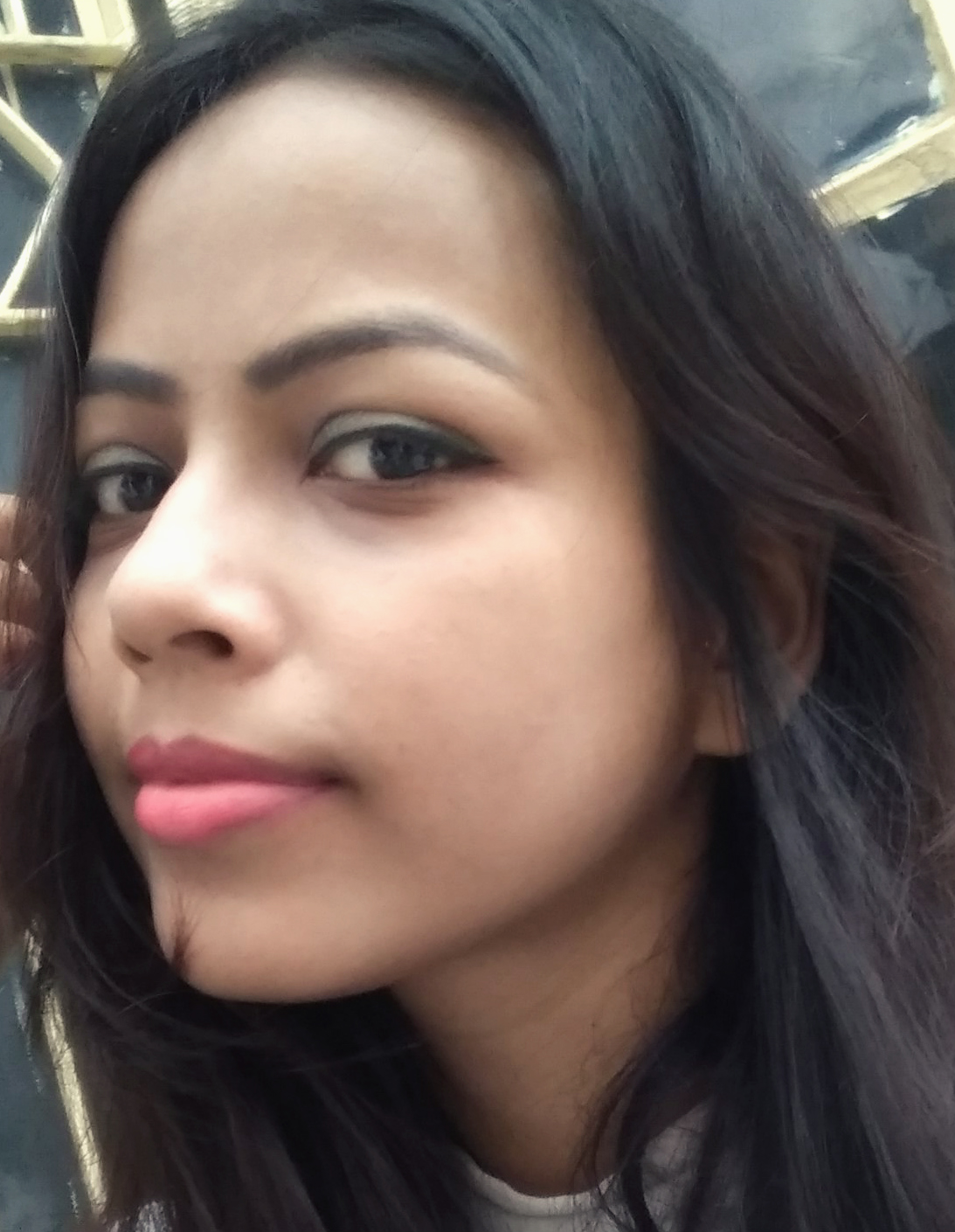 The powder comes in 4 shades : #10 Transparent, #21 Light Beige, #23 Natural Beige, #40 Lavender and I've got mine in Transparent Beige, which can look a little chalky if over-applied (because of the presence of Titanium Dioxide), not that ghastly chalky,  but more like a white finish. However, since I prefer the dewy look over the matt finish, I spray on some mist and the chalky feeling goes away. Since my skin type is normal, I feel like oily skin beauties will be more benefited better from this powder and they won't probably face the chalky feeling as well.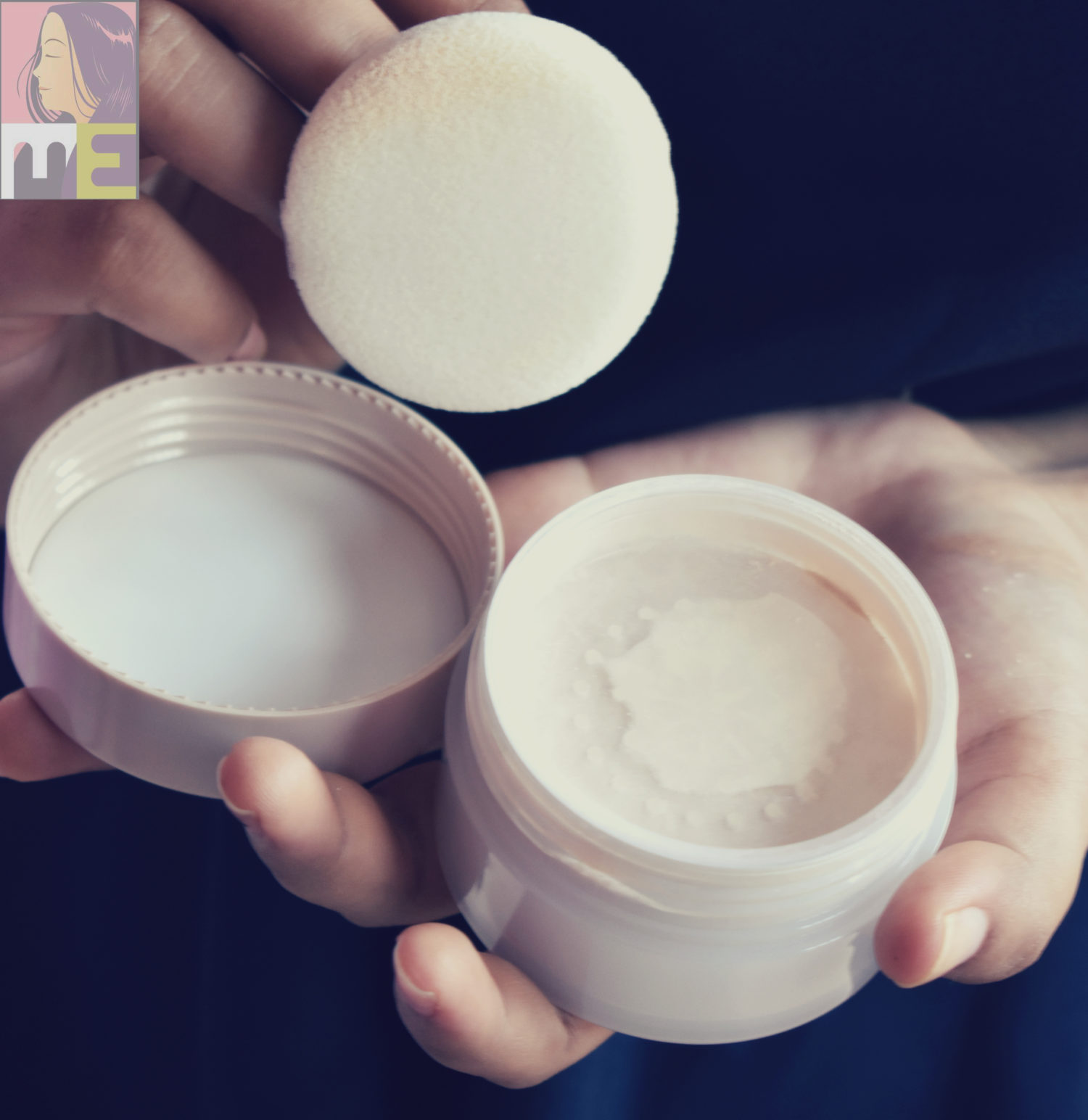 Overall, I'm LOVING this powder. The mildly chalky feeling doesn't bother me since I'm aware that it's because of the presence of Titanium Dioxide which I'm thankful for. However, people who adore the dewy look might not be a huge fan, I mean I adore the dewy look myself but the texture of this powder got me hooked enough to overlook the matt finish but some people might prefer the dewy glow over the texture. I think this powder has a shimmery version for them. To conclude, I think this product is perfect for oily skin beauties and for beauties that prefer the no shine, matt finish look.
Where to buy:
Price:  Rs550
Rating:
4.9/5