With Diwali being just a few weeks away it's the perfect time to upgrade our wardrobe with some fun and colourful desi clothes. I've recently developed a fondness for indo-western outfits. Even though I've always worn either a typical western or a typical eastern outfit, I've recently been looking forward to flaunt some quirky indo-western clothes and that's how I came across the collection that Global Desi has to offer.  I've browsed a lot of indo-western collection online and offline but no one knows how to give a desi quirk to a western outfit or vice versa better than Global Desi does. Each of their items is uniquely designed and screams 'boho chic'. The vibrant colours and designs pay homage to our Indian heritage which can be seen throughout their entire collection.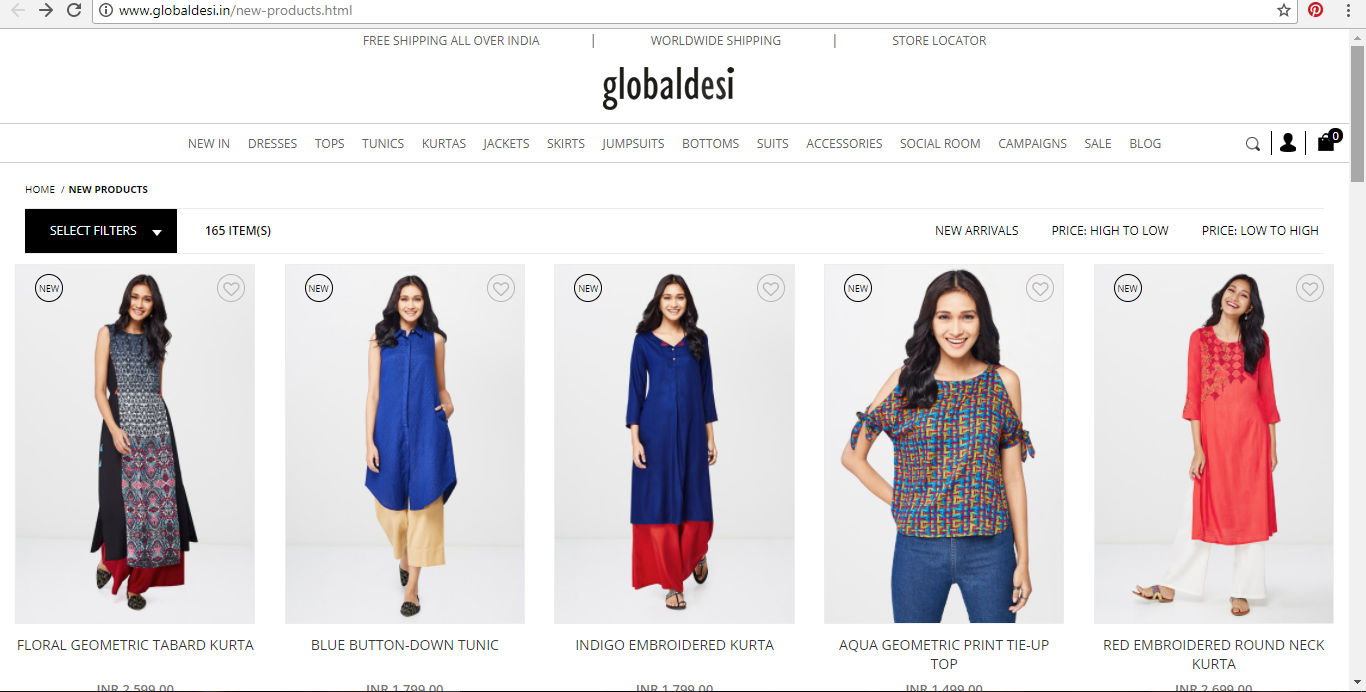 Their collection includes dresses, tops, tunics, jackets, kurtas, skirts, jumpsuits, bottoms, suits as well as accessories. You can find some latest outfits for ladies on their New Arrivals section. One of my favourite items from their collection is the gorgeous Rust Floral Embroidered Maxi Dress which is made of 100% viscose. Sizes vary from XS to XXL and you get a size chart for your convenience.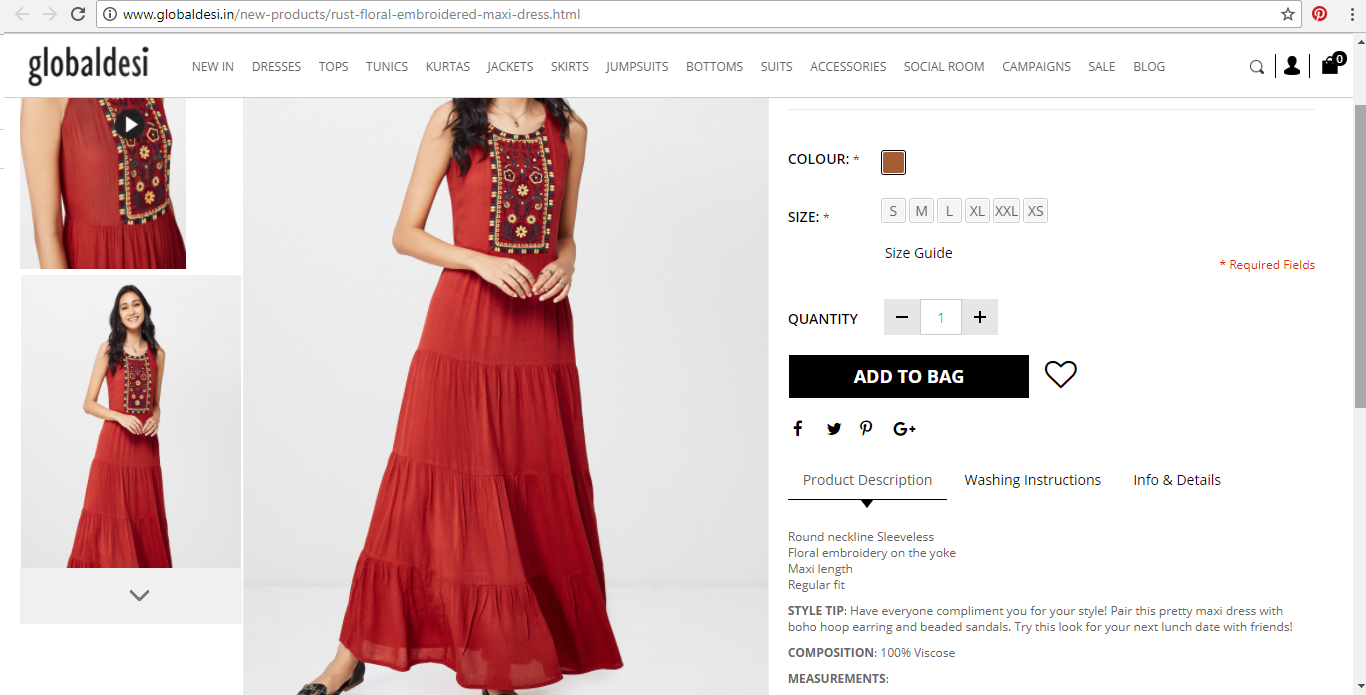 Another item perfect for Diwali is the Vendela Floral Geometric Skirt that comes in a vibrant hot pink colour which can be worn with contrasting blue crop top.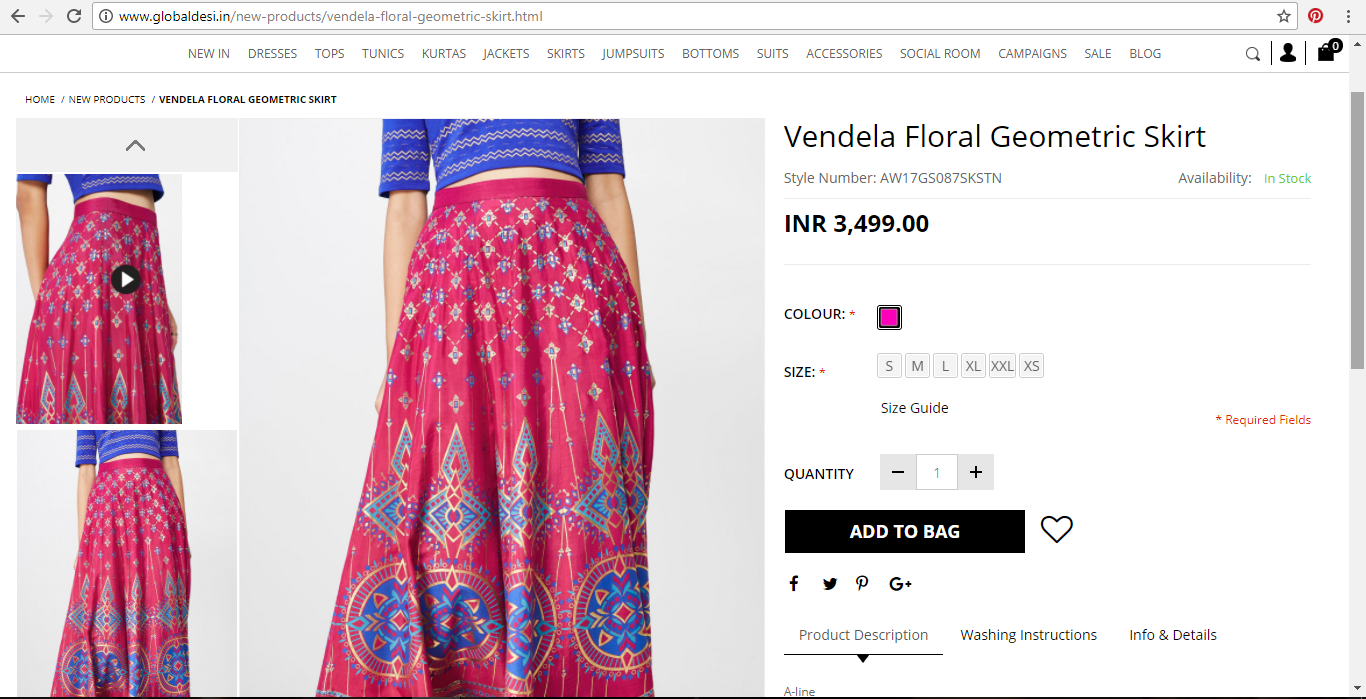 If you are someone with a very busy schedule and you are looking for clothes for women but can't afford the time to hit the shopping mall you can browse Global Desi's collection online and choose the perfect outfit for you. And the experience gets even better since they offer free shipping on all domestic orders and free international shipping if the order value is over USD260. That's right, they offer international shipping! So if you are someone staying abroad and want to purchase outfits with an Indian touch, or if you want to gift your overseas friend an Indian outfit, you know where to shop! In any case there's some issue with the delivered product, you can exchange and in some cases return the unused product with the tags still on within 15 days from the date on which the product had been delivered.
Lastly, if you prefer trying your outfits out before making the purchase, there's a 'store locator' button for you at the bottom of their website from where you can locate the nearest store. Go ahead, put your shopping shoes on!