Feels like forever that I have done a sheet mask review and I'm here to compensate for that. Today I'm going to review a product that has been due on my blog for quite a time.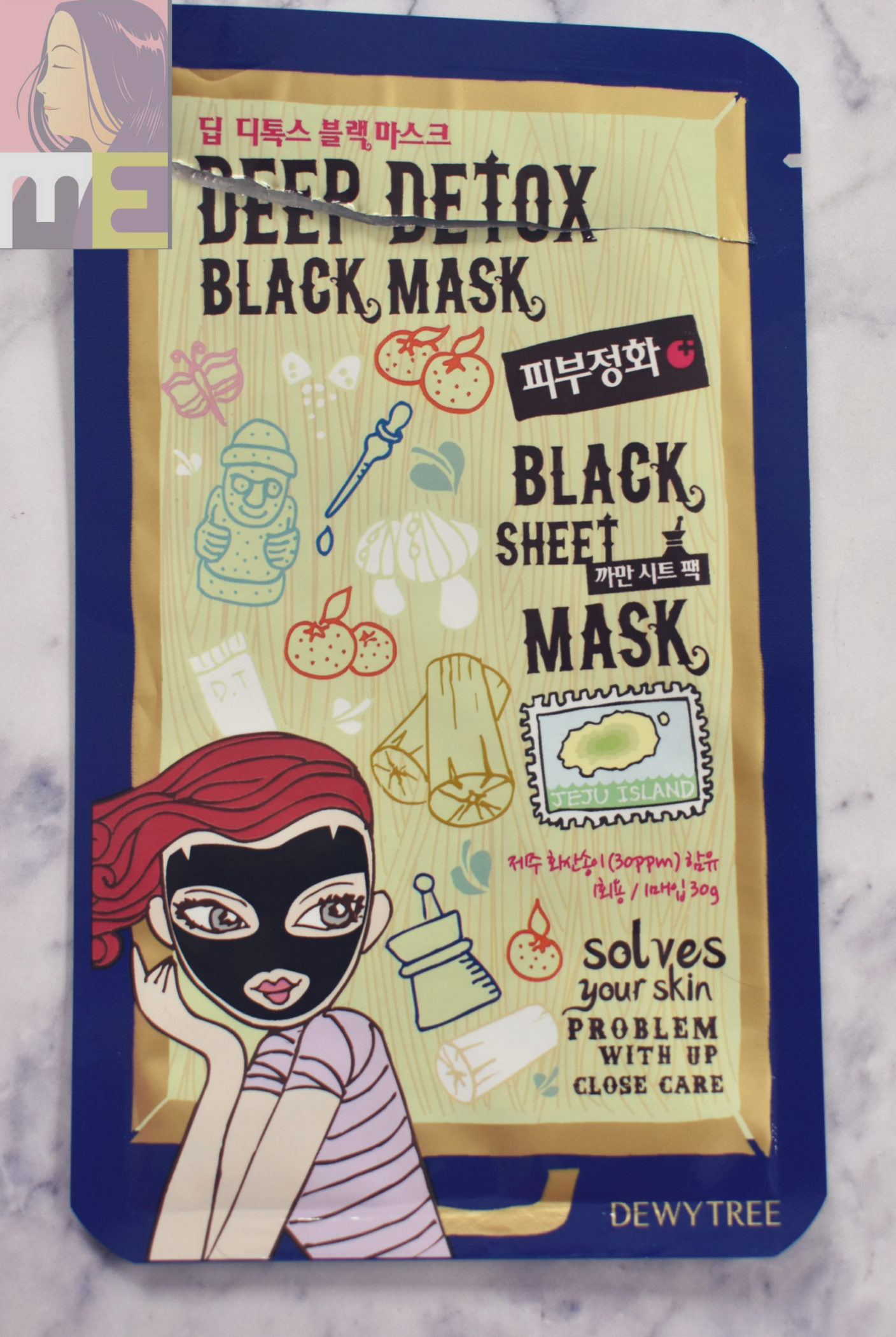 DEWYTREE DEEP DETOX BLACK MASK:
Dewytree Deep Detox Black Mask is a facial mask that cleans pores and rejuvenates dull skin with volcanic scoria clay from Jeju Island which is rich in rare minerals. This mask helps draw out dirt from your pores, absorb impurities, remove dead skin cells, control excess sebum, while also improving your skin's elasticity.
Size: 21ml
How to Use: On a cleansed face, gently spread mask sheet. Leave on for 15-20 minutes, then remove and dispose mask. Gently massage remaining product into skin.
Ingredients:
Water (Aqua), Glycerin, Butylene Glycol, Alcohol, Dimethicone, Panthenol, Sodium Hyaluronate, Hydrolyzed Collagen, Trehalose, Betaine, Carbomer, Acrylates/C10-30 Alkyl Acrylate Crosspolymer, Volcanic Ash (30ppm), Charcoal Powder (15ppm), Potassium Hydroxide, Carica Papaya Fruit Extract, Jaglans Regia (Walnut) Shell Extract, Citrus Paradisi (Grapefruit) Fruit Extract, Centalia Asiatica Extract, Phenoxyethanol, PEG-40 Hydrogenated Castor Oil, Trisodium EDTA, Fragrance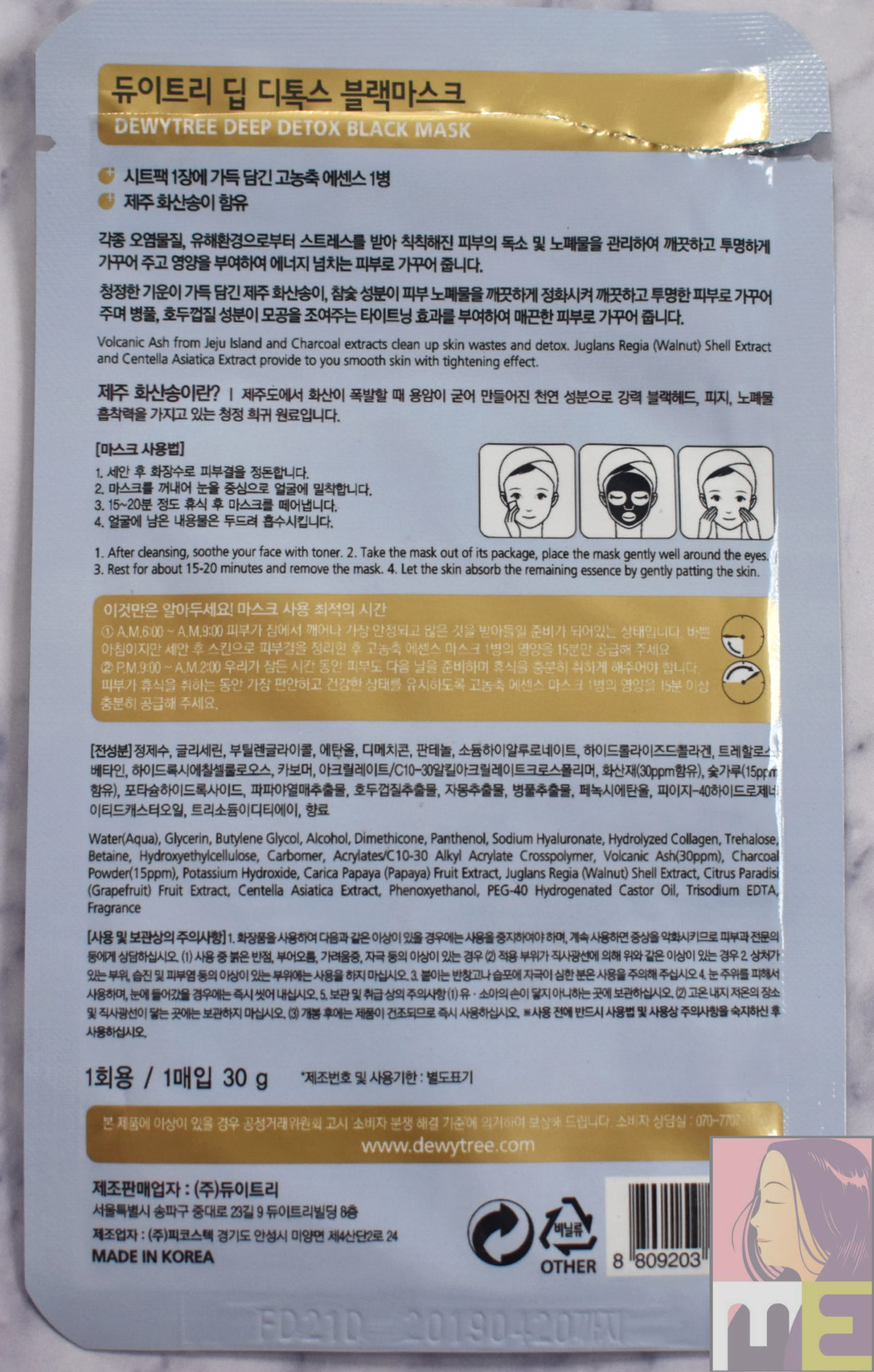 My experience:
I've long wanted to use a black mask and I finally got my hands on the Dewy Tree Deep Detox Black Mask. However, unlike I expected, just the sheet was black and not the essence. And as soon as I realised that the essence is transparent, I questioned my own sanity for expecting a black mask. When I used the mask I had uneven skin tone on my cheeks-the area where I suffered from infection. The mask claims a lot of things and what I needed desperately was a deep detox. I mean I suffered from a skin infection for a long period of time, and my skin really needed to get rid of the last trace of impurity. Needless to say, the drool worthy ingredient list and claims were the reason I chose this sheet mask as the first sheet mask post-infection suffering.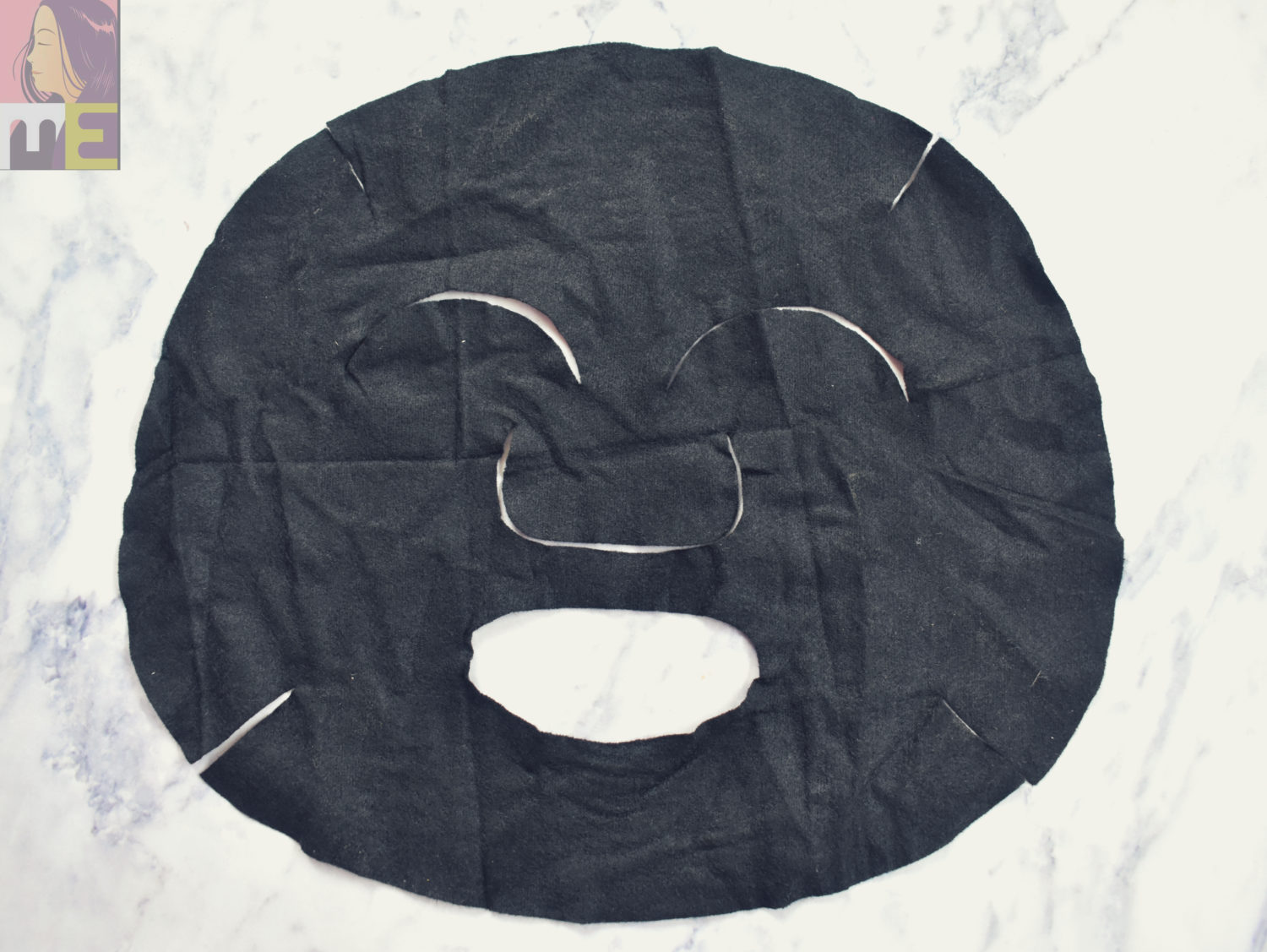 So I started with triple cleansing- cleansing oil, foaming cleanser and exfoliator, followed by toning and then applied the sheet mask. The fitting was pretty huge considering my face and the sheet was a bit thick and drenched in enough serum. The mask had eye flaps so I went to bed and rested for a while instead of multi tasking. 40 minutes later, the sheet was still wet, probably because of the thickness of the sheet and the amount of essence it was drenched in. I took it off only to notice the uneven skin tone was gone. There was a mild brightening effect but what got my whole attention was the smooth, supple and healthy skin. The hydration lingered for a long time which was a plus and I was extremely pleased with how my skin behaved the following few days.
Where to buy:
Price:
Rs 180
Pros:
Does everything it claims
Multi-tasking
An impressive ingredient list
Cons:
Contains alcohol and fragrance
Will I purchase it again?
Yes
Rating:
4.8/5