With Durga Pujo being just around the corner, it's not a big surprise that the beauty groups are flooded with 7 day remedy queries. So we, a group of Bengali bloggers decided to dedicate one article each to last minute tips and tricks you can use this Pujo. I whole-heartedly took this opportunity to spread my minimal makeup obsession followed by some last minute skincare hacks as well as some lazy skincare hacks that you can use during the Pujo days.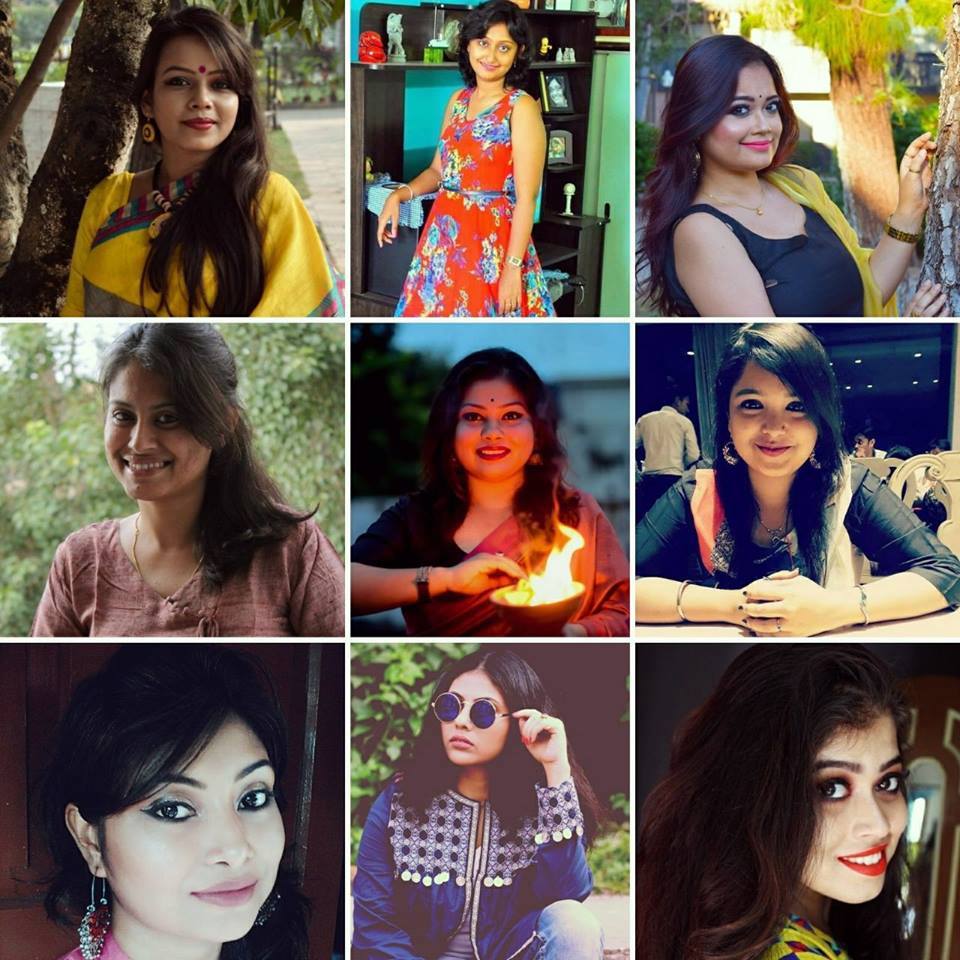 If you already have one raised eyebrow reading the two terms 'Durga Pujo' and 'Minimal Makeup' in the same article, hear me out. So ever since I got introduced to Korean Skincare 3 years back I have been a firm believer of the ideology 'Less Is More' when it comes to makeup. Since my beauty concept is inspired by Korean Beauty, I believe in investing more time and money on skincare than on makeup, I'll prefer an eye cream and a spot corrector over a concealer any day, I'll prefer getting rid of any imperfection once and for all rather than relying on makeup to cover it every time I step out of the house. Needless to say my makeup collection and my makeup skill are both terrible compared to any other beauty blogger. But I'll still share some tips that I follow. One thing I should make clear before I start, my 'Less is More' ideology vanishes in thin air on the day of Ashtami, when not even my 'less is more' ideology stops me from going all bong with traditional Bengali sarees and a full face of makeup. Asthtami is probably the only day when I wear jewelleries, and no matter what, I try celebrating Ashtami at my hometown where Durga Pujo is not celebrated in a huge way as it is celebrated in Kolkata and there's just a few big pandals to hop (we celebrate Jagadhatri Pujo instead).
The previous few days are a different scenario, over thousands of pandals to hop and it's hard to explain what the Kolkata Pujo traffic is like if you've never been to Kolkata during the Pujo days. And honestly, I sweat too much, like literally too much, no amount of primer and setting spray will keep my makeup intact if I go out wearing an extravagant traditional wear and a full face of makeup in that traffic so keeping it simple is indeed the key.
I start with my regular skincare routine, if it's before 5 p.m, I prefer a cushion compact that contains SPF 50. Currently I'm using Innisfre Waterglow Cushion that gives a flawless dewy finish. If it's post 5 p.m I opt for a lightweight foundation or maybe even a tinted moisturizer.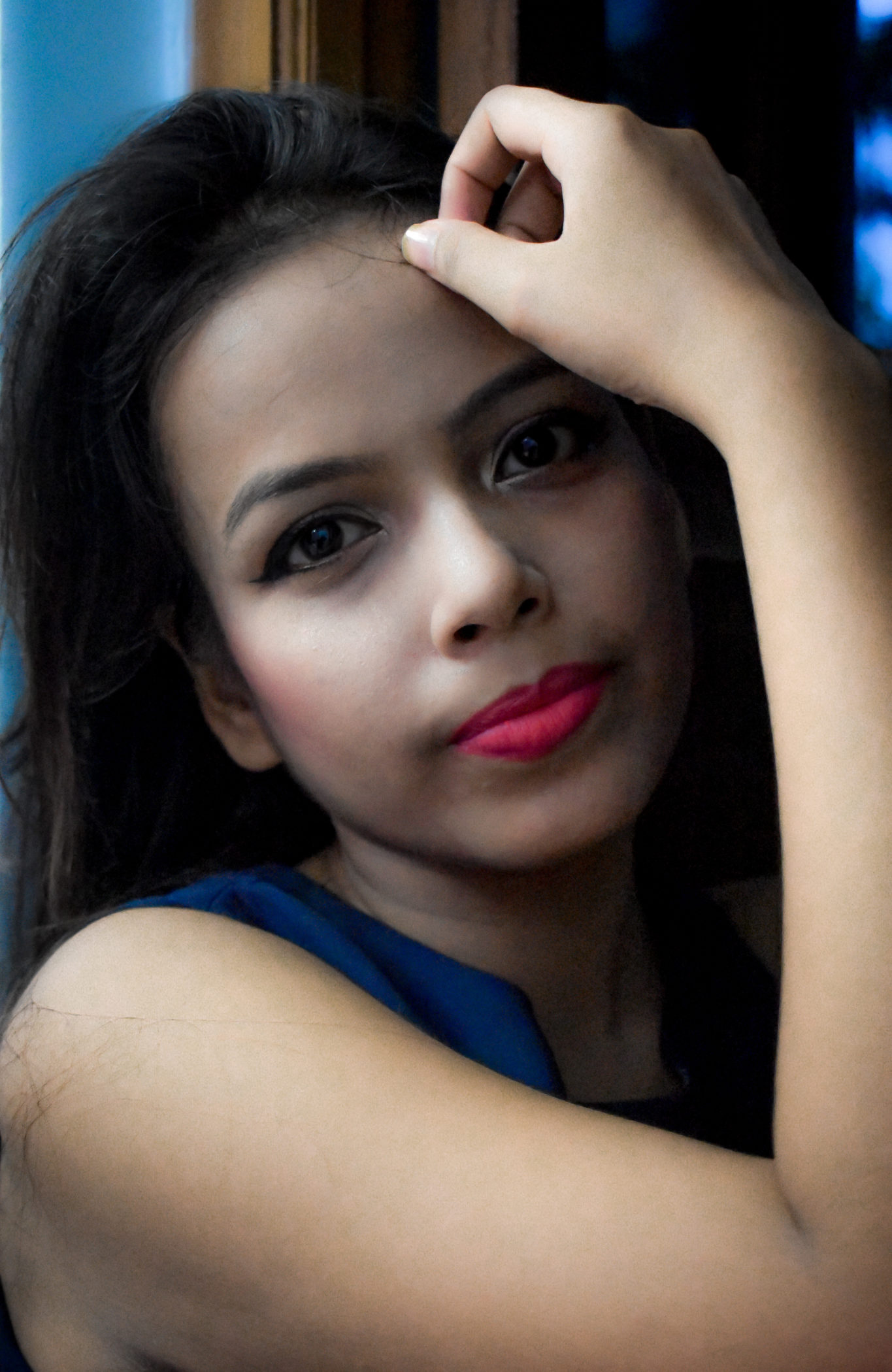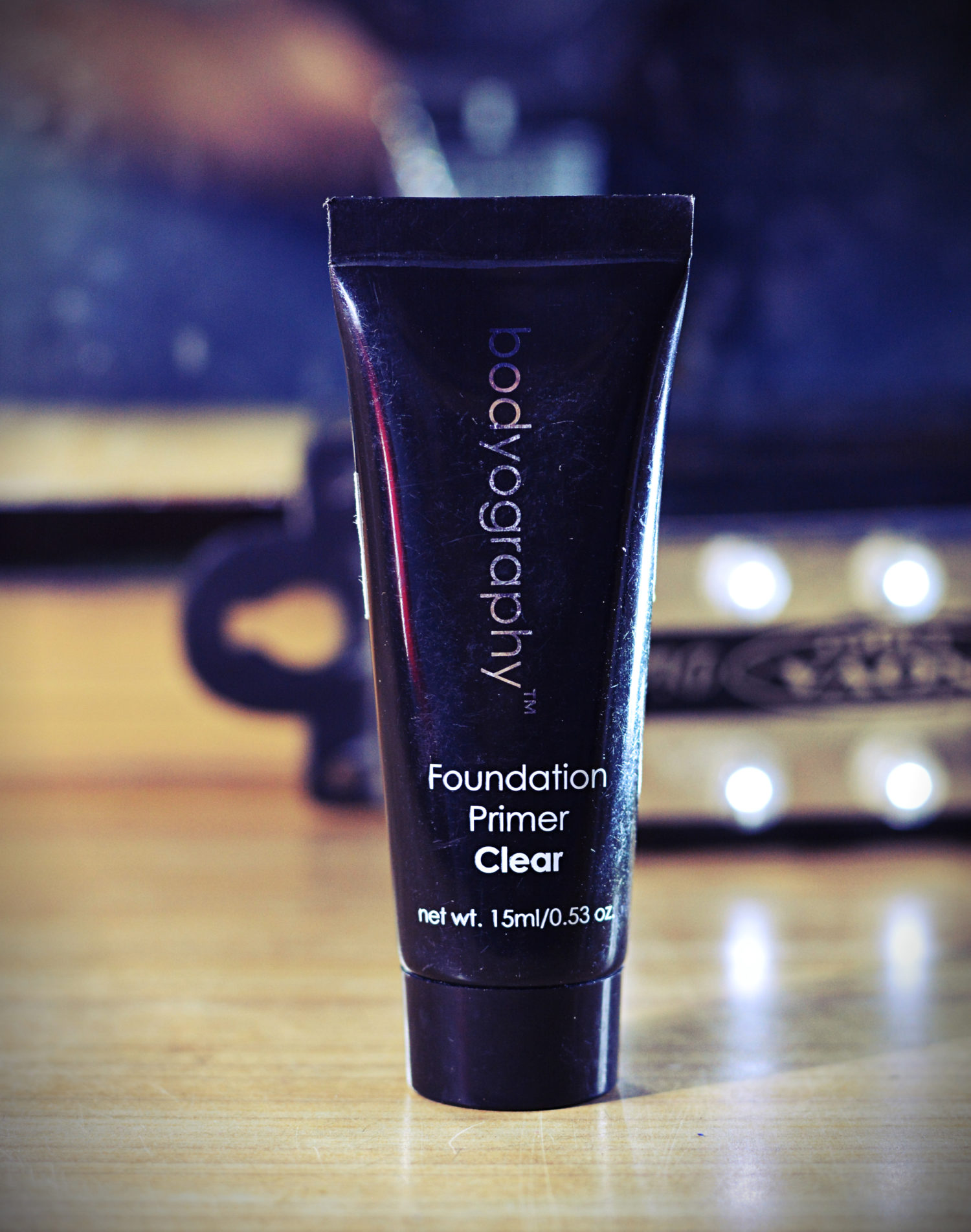 I try not using my concealer during those days since I know they'll cake no matter what. My genetic eye bags and dark circles are way too stubborn to be shooshed away but I used a pair of eye patches the night before creating this look so they behaved to some extent.
Next I used my Sephora Highlight Contour Duo and did a very light contouring. I avoided powder contour since that will only increase the possibility of my skin sweating it out.
I originally planned to use my Vert blusher that has a soft pink finish but I was doing my makeup after 6 months (I haven't touched makeup since I got that skin infection using a contour brush at Sephora back in March) and I could not find it anywhere. So I used the blush from Makeup Revolution Golden Hot Contour Kit.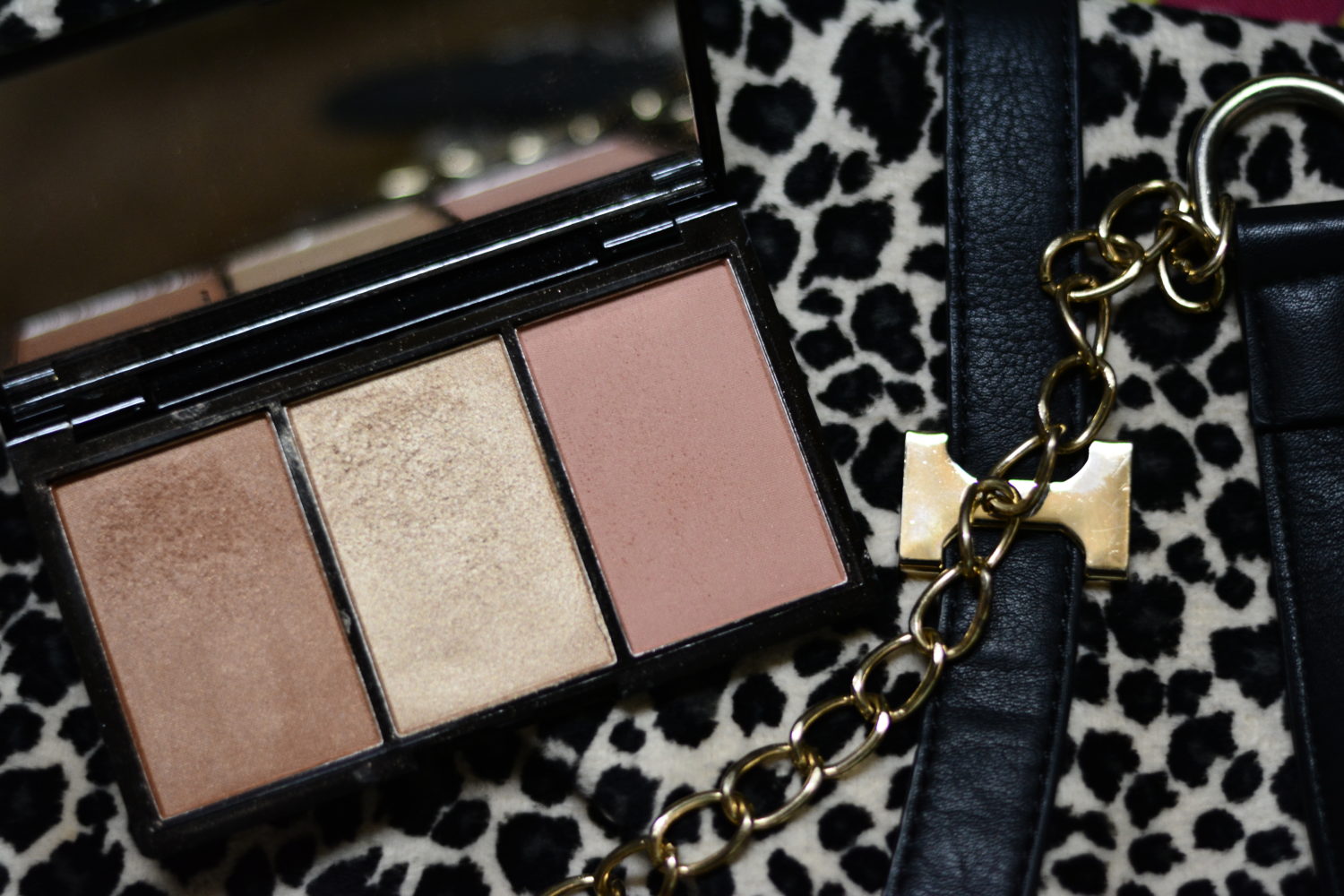 Even though I am a huge fan of smokey eyes, I keep my eye makeup simple when I know there's going to be a lot of sweating involved. I used the shades Scary Conversation, Take A Chance and Life is Short from my Makeup Revolution Salvation Pallete 'What You Waiting For' very, very lightly.
Next I wore my Lakme Absolute Eye liner with small wings and used my Sugar Cosmetics Mascara after curling my eye lashes using my Divo Eye Lash Curler. I used to be a huge Kohl fan before I was introduced to K-Beauty but currently I wear Kohl only when I'm wearing Ethnic or want a dramatic look. I did not use eye shadows on my lower rim to avoid any kind of messiness.
After my eye makeup was nearly done I puffed my face with Skinfood Buckwheat Loose Powder in Transparent Beige which is amazing. My face was already starting to sweat while I was doing my eye makeup and the loose powder just sealed everything in giving a mattifying finish.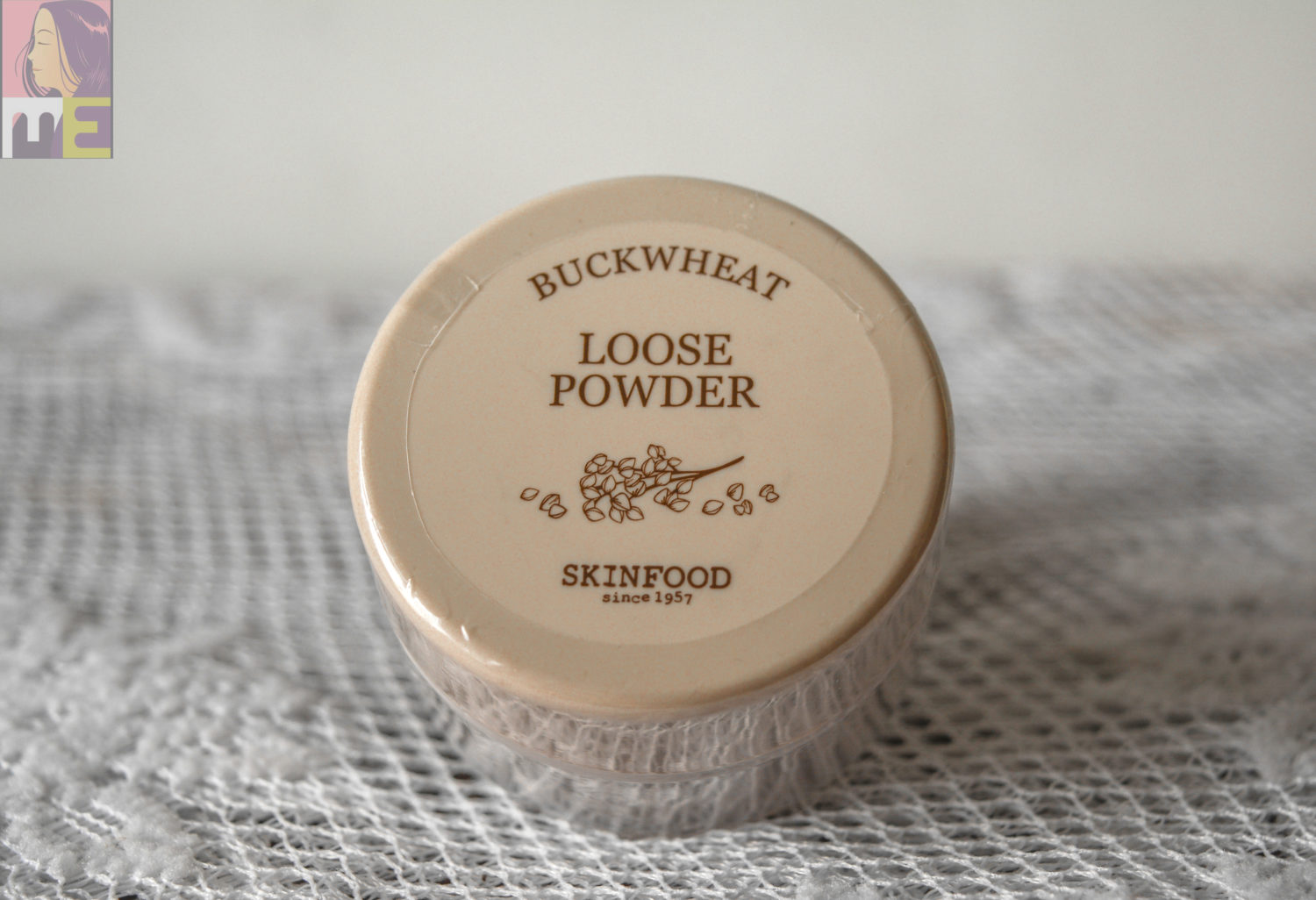 Next I highlighted my brow bone using my Sephora Contour Duo and drew my eyebrows using my Etude House Brow Pencil in the shade Grey. To be honest I did not have my eye brows done as I'm saving them to be done on Tritiya and not a week before, I'm not sure if you can really tell. 😀
When everything was done I used my Peripera Airy Ink Velvet in Pretty Orange Pink which gives a cooling sensation and feels literally as light as air, giving my lips a soft, velvety, airbrush finish that doesn't smudge at all.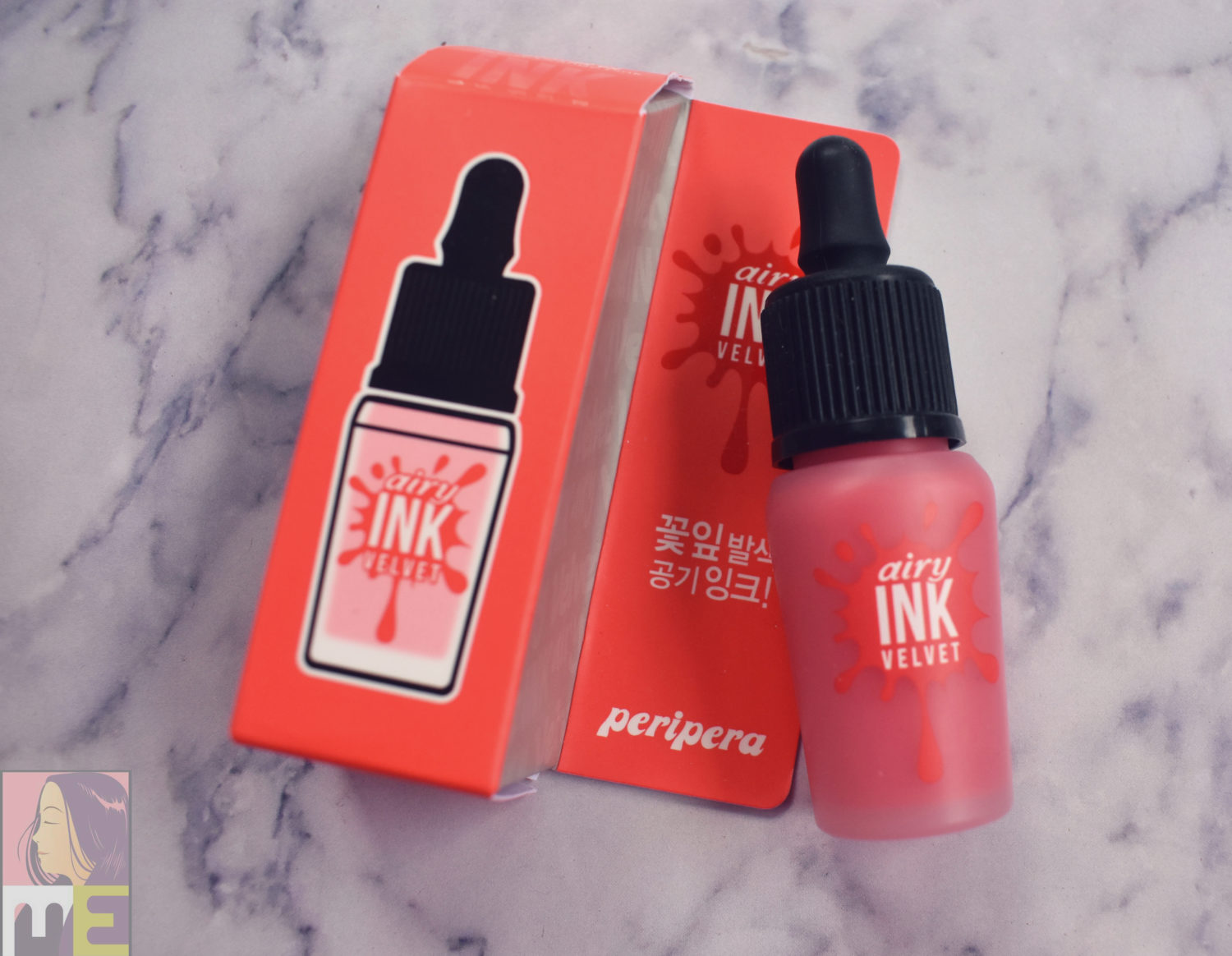 So that's it, that's the kind of makeup that lasts my face at least 20 pandal hopping without everything melting down my face.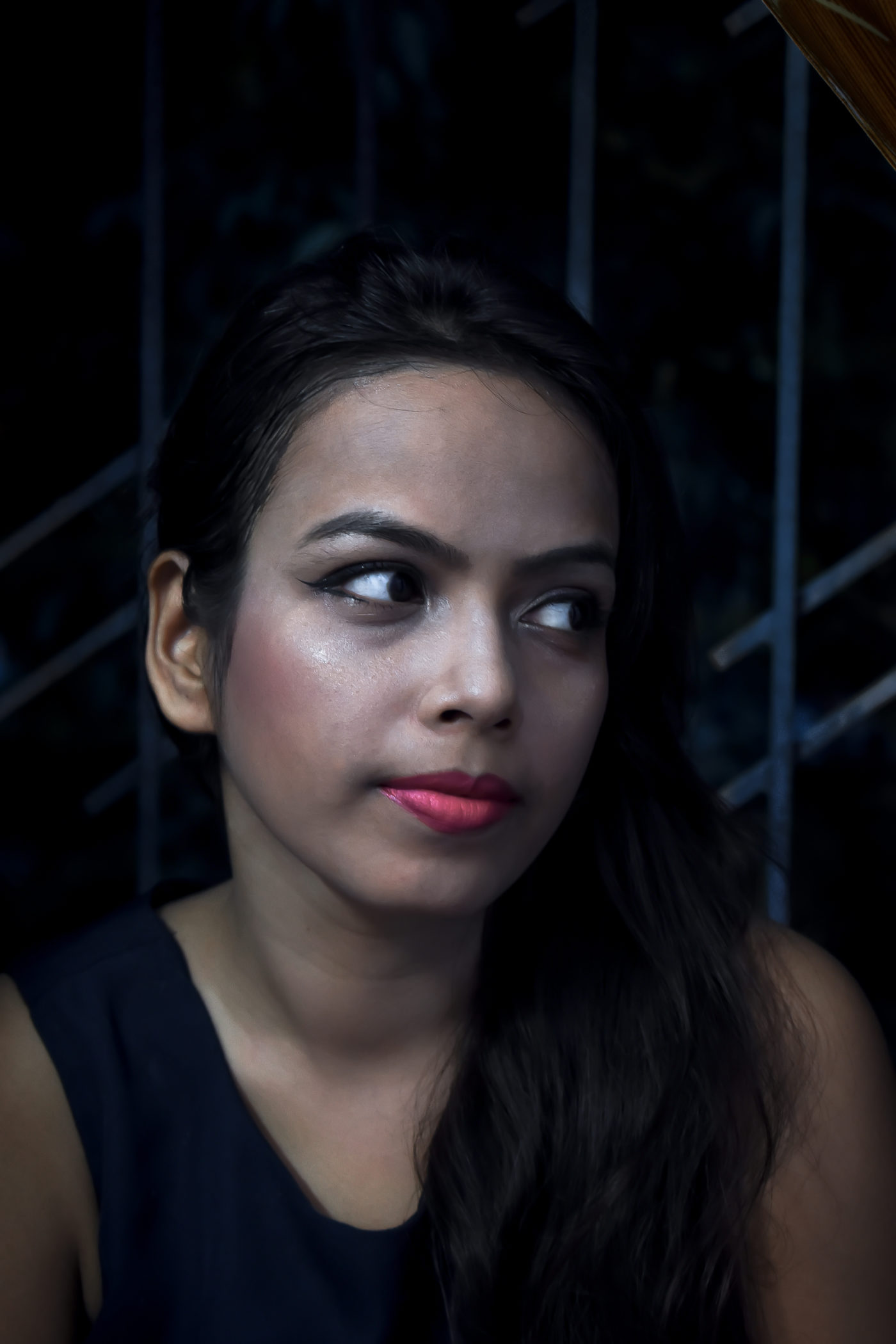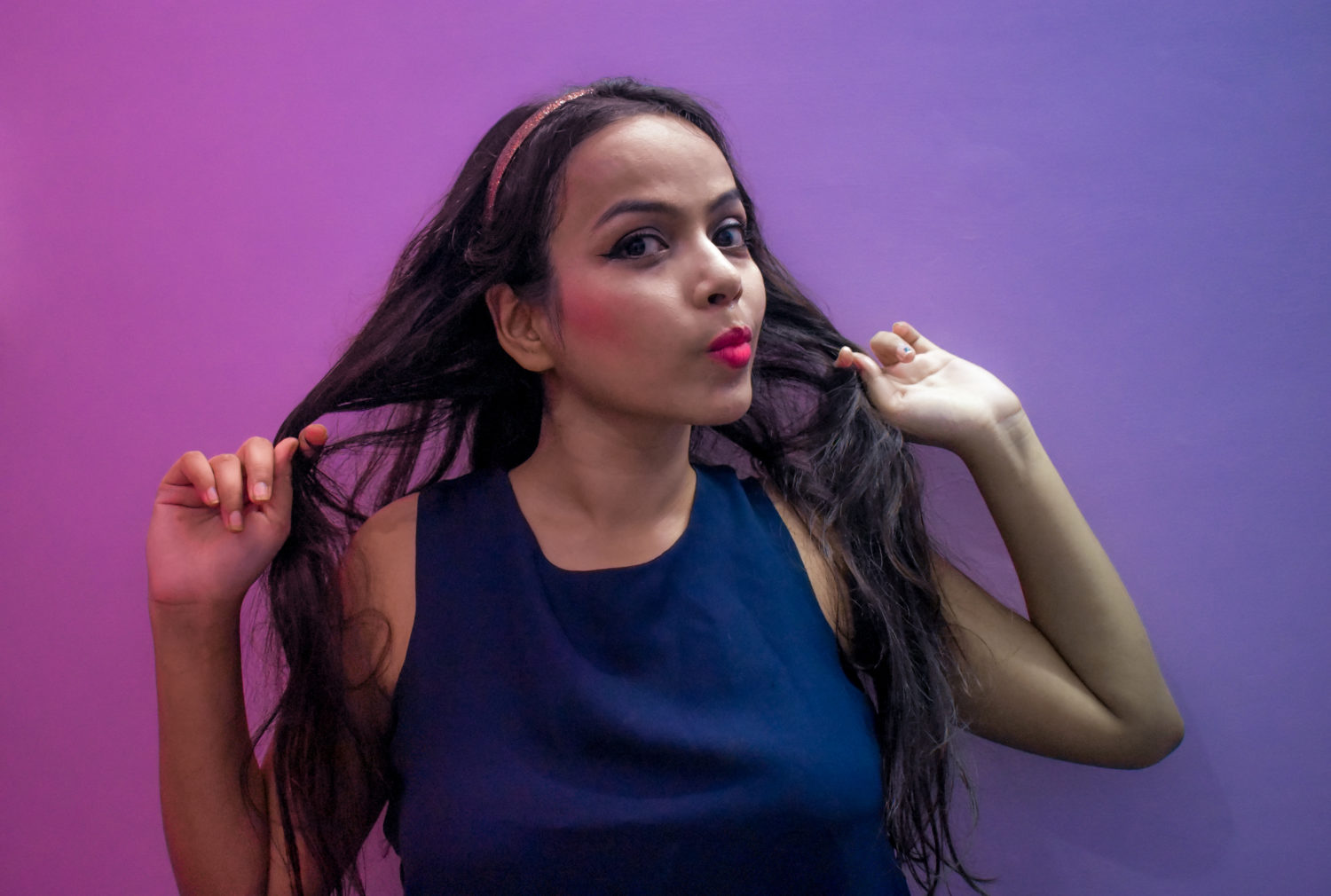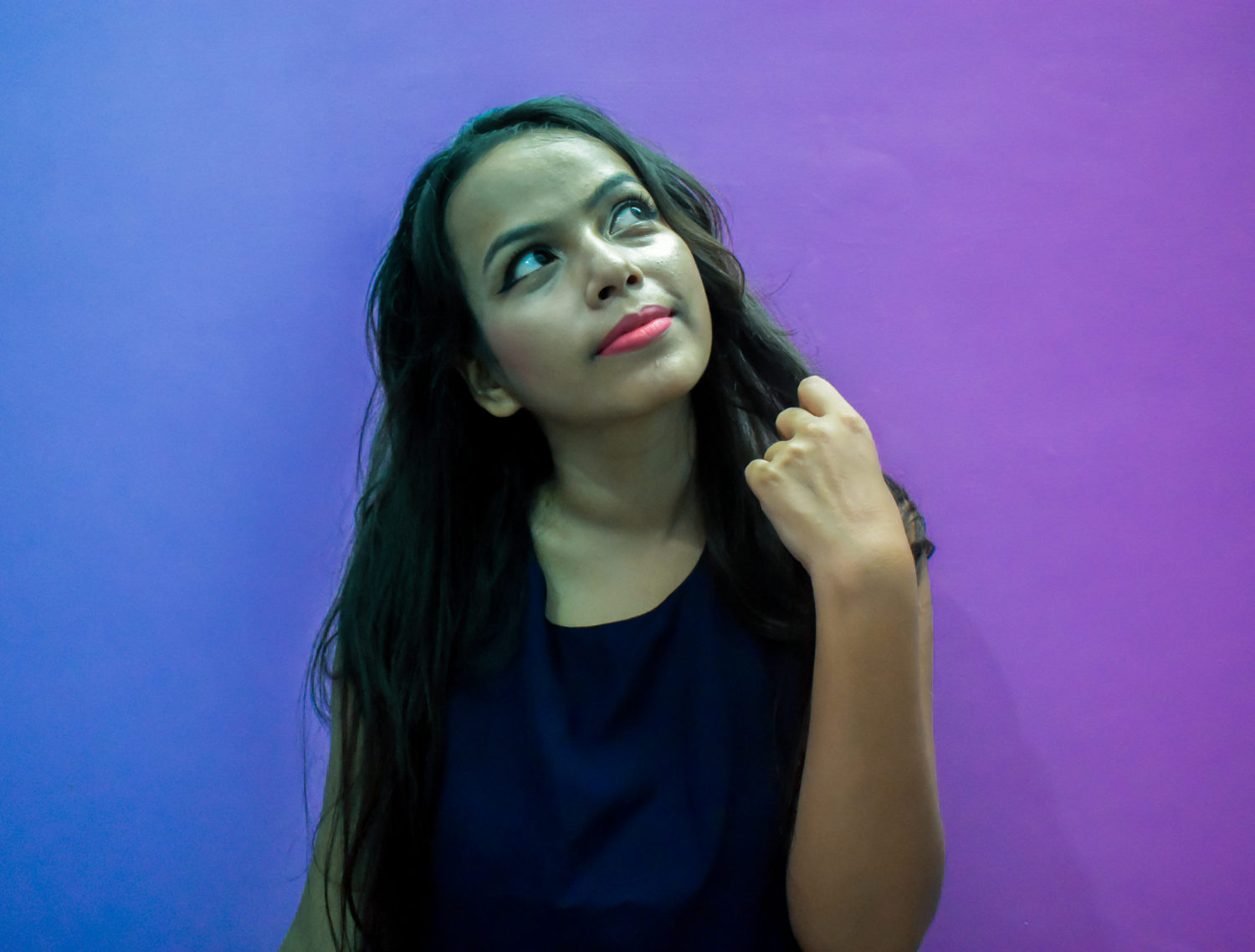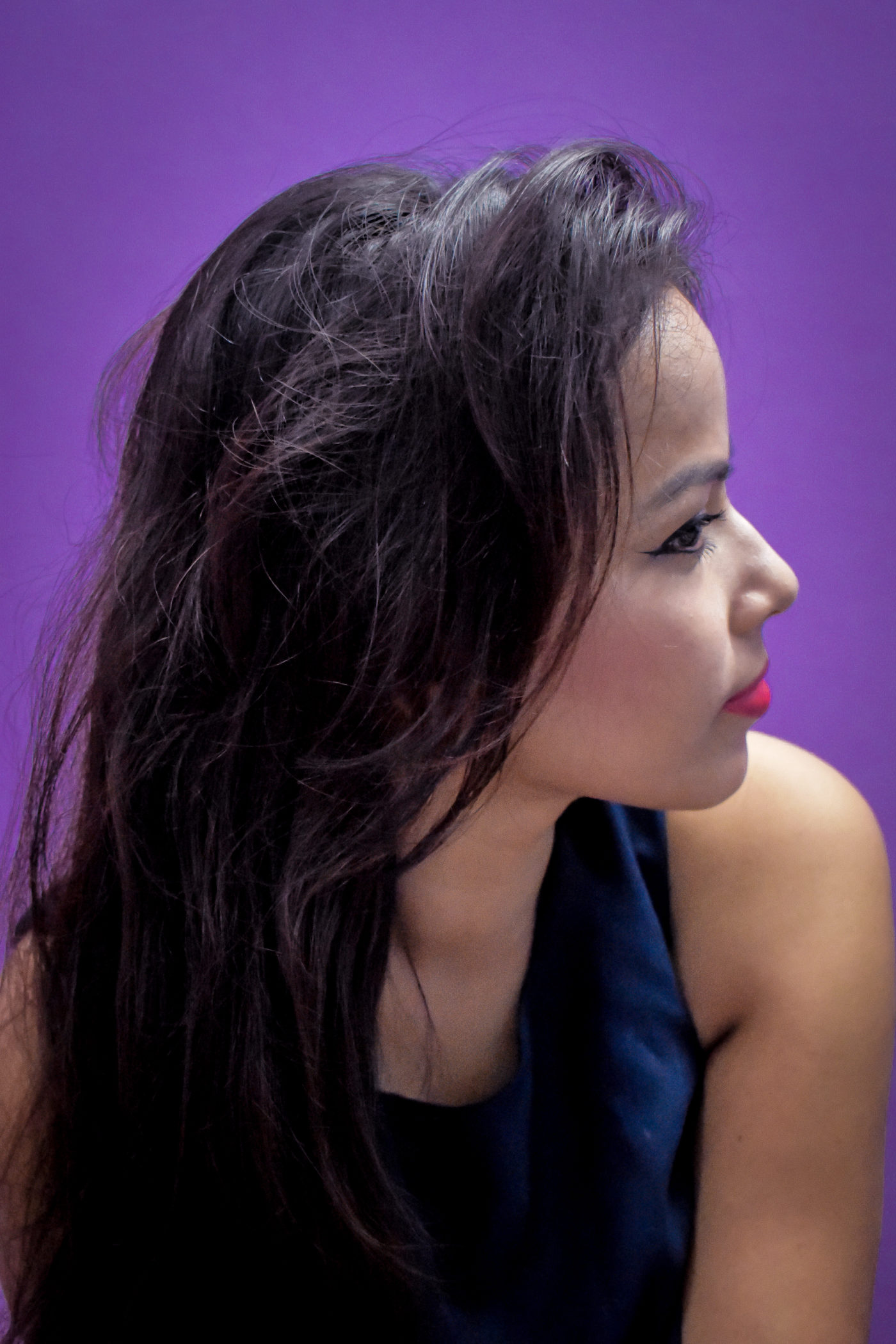 Now, Skincare during those 9 days:
Given to the fact that the words 'Bangali' and 'Lyadh' goes hand in hand, it's very likely that a lot of you guys might come home as tired as hell and collapse on your bed without taking off those makeup, dirt and sweat off your face. A huge NO, please don't do that. The rule of thumb is to take as much time to take off your makeup as much as you spent putting it on. You can excuse yourself during those days, but don't forget the fact that you have plans for the next day as well. So here are some tips:
Use a cleansing oil instead of makeup remover- Honestly, who would go through the trouble of taking a cotton pad, soaking it in makeup remover and wipe and wipe and wipe until you have an empty canvas? Korean cleansing oils melt all the dirt, makeup and sebum and washes away with water. The oil literally takes a liquidy form and washes off. Follow up with a foaming cleanser.
Choose a low pH 2nd cleanser since you don't want to torture your skin any more
If you have plans for straight 6-7 days, choose a day in between to exfoliate once. Getting rid of the dead skin will help your makeup set even better. If you are too lazy to massage your face with a scrub, use exfoliating pads, they are easier to use. If you have oily acne prone skin, you can use this kit from Cosrx which has two exfoliating pads, a little bit of cleansing oil that will last you around 3 usages and a sheet mask that will help treat your skin.
Tone: It's essential to take care of your skin's pH balance. Choose an alcohol free toner. Again if you are too lazy to soak a cotton pad in toner, get a toner that has a spray nozzle. If you haven't finished your pujo shopping yet, do drop down to a Fab India store and get one according to your skin.
Sheet Mask: Your skin has been through enough. Treat your skin with a soothing sheet mask around mid pujo (or as frequently as you wish). I'll recommend the Klairs Sheet Mask since it's meant for sensitive skin and will suit all skin type, and it's soothing and has eye patches. Keep your sheet mask in your refrigerator before applying to get a calming effect. DO NOT FALL ASLEEP WITH YOUR SHEET MASK ON. I know you might be tired, but no, don't fall asleep with your sheet mask on. Keeping it on until it's completely dry will have the sheet soak the moisture from your skin right back. Use a moisturizer after using the sheet mask, it will help lock in all the goodness and the stickiness. DO NOT WASH YOUR FACE AFTER USING A SHEET MASK.
If you are going out while the sun is still out, layer your sunscreen. I prefer layering A Day Cream with SPF- A Sunblock With SPF 50- A Compact Powder With SPF. If you have a sensitive skin, choose a sunblock over sunscreen.
Use A Calming Cream like Klairs Midnight Blue Calming Cream if you have been out under the sun
EXTRA TIP: If you are even lazier, you can use cleansing wipes to clean your face. You can use the Skinfood wipes or the Duft Wet Wipes.
Lastly, last moment Pre Pujo Tips:
This is not a very good time to experiment, but as I said, the beauty groups are still flooding with queries and I will try my best to give you guys some safest remedies against the most asked queries.
How to de-tan in 7 days?
It's possible to de-tan in 7 days if your tan is not very old. Make a DIY face pack with besan and tomato juice. If your skin isn't sensitive to lemon juice add 2 drops of lemon juice in it. Use this mask at least 3 times and do follow up with a moisturizer. I your skin is dry its essential to use a heavy duty moisturizer or to layer serum and moisturizer since besan is known for drying out your skin. You can purchase the Innisfree Capsule Recipe Pack Rice and use it as a sleep mask twice a week. Since rice is known for its brightening effect, it will further help lighten up your skin tone.
How to get fair in 7 days?
It's not possible, not in any safe way.  I would suggest staying away from whitening products since they can do some serious damage to your skin. Go for brightening products instead. Choose products containing rice, lemon and vitamin C. One the quickest and promising products are the capsule recipe I just mentioned and the Innisfree Skin Clinic Vita C Sheet Mask. Sheet Masks play a huge role in brightening up your skin giving a healthy glow and when the sheet mask screams brightening, you can bet they'll live up to the promise.
How to heal oily acne prone skin and remove scar?
This is something that cannot be achieved over night but you can try the COSRX ONE STEP PIMPLE CLEAR KIt that I mentioned earlier, MIZON SNAIL RECOVERY GEL which is not only excellent for oily and acne prone skin but also helps lighten acne scar. You can use the Innisfree Super Volcanic Clay twice or thrice a week to help fight excess oil and sebum. You can also get it in sample size by purchasing the Innisfree Capsule Recipe Volcanic Clay which will last you the entire pujo.  If you are still left with a few pimples, keep the COSRX ACNE PIMPLE MASTER PATCH handy, it will not only block your from picking your acne but will shrink popped pimples and you can even wear your makeup over them.
Sensitive skin issues:
A big time sufferer, but I can suggest you to explore the Klairs products which is a Korean brand dedicated to treat sensitive skin. (Not being paid to say these but being cursed with a hyper-sensitive skin, I completely rely on Klairs products myself)
Dry skin issues:
Layer your skin with serum and moisturizer. Use hydrating sheet masks: manuka honey, green tea, strawberry and shea butter are your cups of tea. Do not use a harsh face wash and choose your products alcohol free.
I have aging signs, is there a quick fix?
No there isn't, especially since the damage is already done. But these following tips can help firm your skin. Use collagen and pomegranate sheet masks. I would suggest getting a bunch of Innisfree Skin Clinic Collagen Sheet Masks (at least 4-5) and the Innisfree Capsule Recipe Pomagranate Sleeping pack. Use the collagen sheet mask twice before pujo and twice or thrice during pujo and use the sleeping pack twice a week. You can as well use anti-aging serums and essence like Innisfree Perfect 9 Repair serum but if you are already broke thanks to pujo shopping, you can spare it for the moment and go for just the sheet masks and capsule recipe pack.
*Sleeping pack should be used instead of the night cream.
That's it, that's all of the tips and tricks that I had to share and I hope you they will work for you guys. Do let me know if you have any more queries, or if you found any of the tricks useful. I love to read and reply each of your comments.
Also, do check out some amazing Durga Pujo Men's Fashion by my fellow bong blogger Eat Fly Buy: THIS DURGA PUJO THE BENGALI MAN IS UNMISSABLE IN HIS DHUTI
Bye…
XOXO