If you are someone who has ever used a hair vertilizer, you'll know that one of the most common problem one can face while using a vertilizer is to have sticky hair. Last year when I was suffering from a massive hairfall I used a derma prescribed hair vertilizer (which was originally prescribed to my sister when she was facing hair fall problem) which was supposed to be used every single night. However, it used to make my hair so sticky that I only used it on alternate nights- the night before I washed my hair. Needless to say, it didn't work.
So a couple of months ago, I received the Oshea Herbals Phytogain Hair Vertilizer and the reason that I took too long to review it is because I was expecting baby hairs to pop up since I lost way too much hair last year and saying that my hair is limp would be an understatement.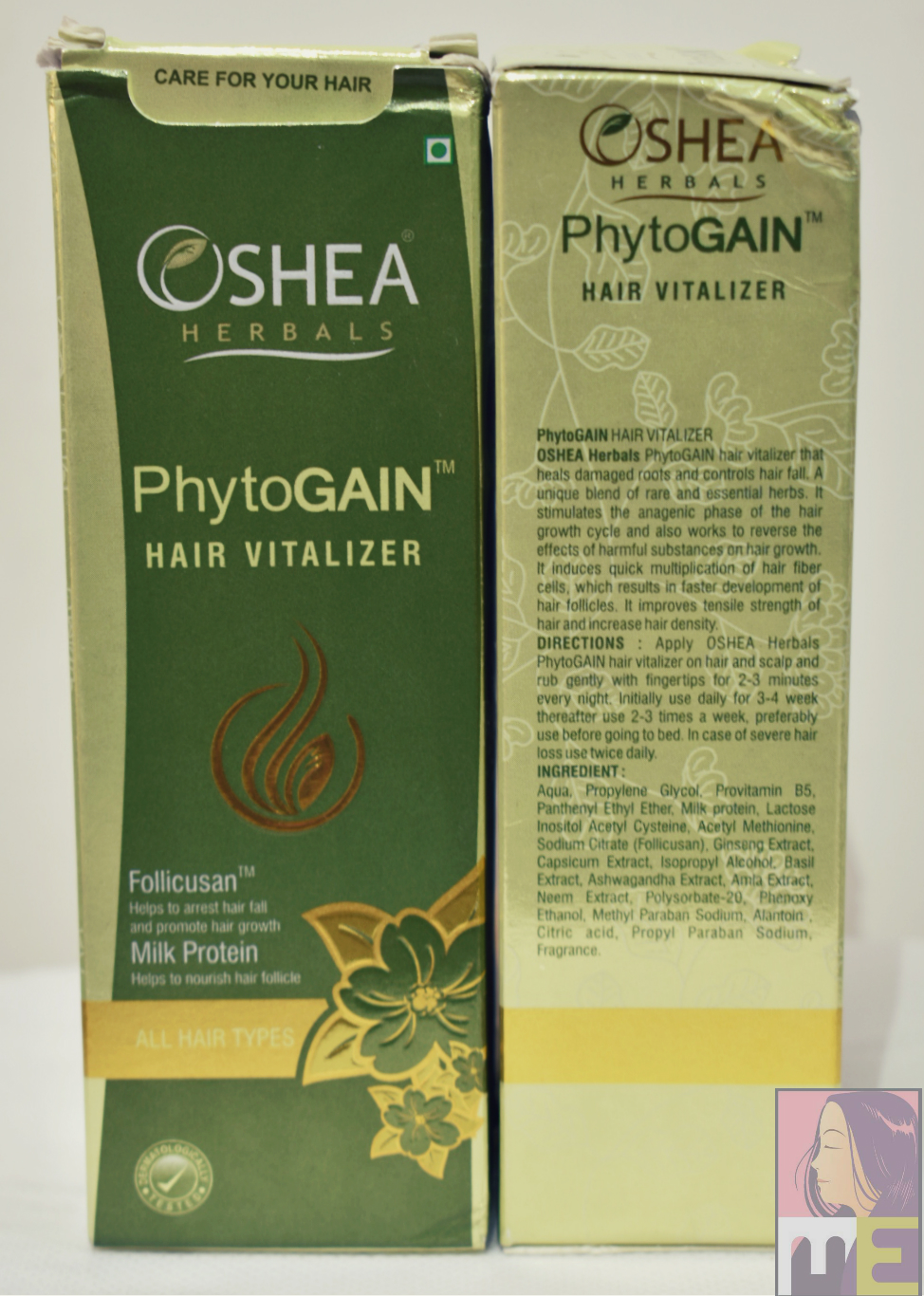 Claims:
An unique blend of rare and essential herbs, Phytogain hair vitalizer heals damaged roots and controls hair fall. It stimulates the anagenic phase of the hair growth cycle. It induces quick multiplication of hair fibrous cells, which results in faster development of hair follicles. It improves tensile strength of hair and increases hair density.
Price:
Rs 445 for 120 ml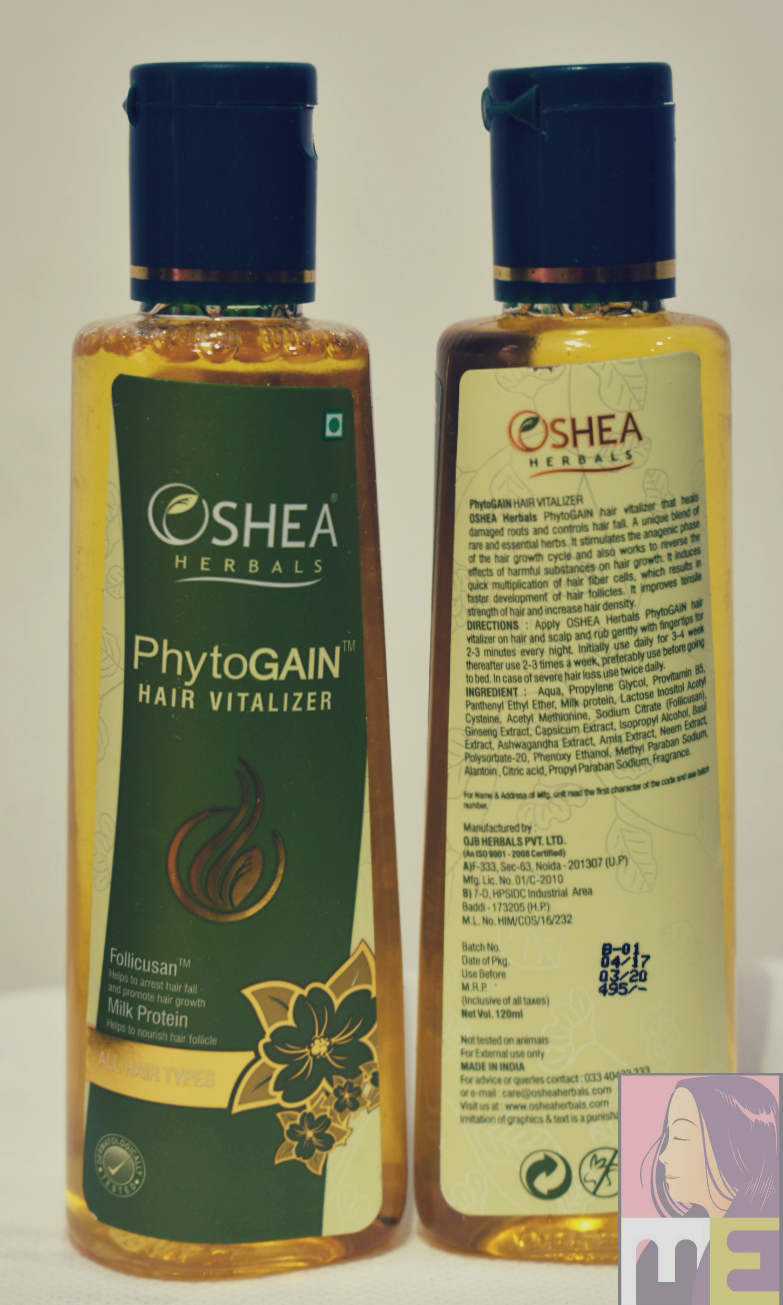 My Experience:
To be honest, this hair vertilizer has been tested on 3 heads back here, mine, my mum's and my fiance's sister. My mum used to suffer from terrible hairfall for a long period of time, and sometimes back one of my experiments worked on her, and she hasn't been suffering from hair fall since then. I still experimented this vertilizer on her hair and yup, no hair fall.
So if you are someone who has never used a vertilizer, here's a heads up, they are way different than hair oils. They are watery, runny and they aren't actually meant to nourish your hair like hair oils does. They target severe issues like hair fall, dandruff and damaged roots. Needless to say, applying hair vertilizer is a bit pain unless it comes with spray nozzles or dropper. Since this one comes with neither a spray nozzle, nor a dropper, I always end up pouring more than it's needed. However, as soon as my scalp absorbs the vertilizer and I'm left with a soft hair which is in no way sticky, I completely get over the fact that I just ended up pouring a lot of vertilizer on my head. My boy friend's sister says that the effect is like that of a dry shampoo.
As for the result, I've been suffering from hair fall once again, probably because it's monsoon and this vertilizer has been of great help. For the first 3-4 weeks I used it regularly, and now I'm using it alternate days and my hair really, really loves it. Since I mentioned baby hair in the beginning of the post, there are some baby hair around my hair line, but since it's just been over a month it's hard to analyze the effect. So far I'm believing this hair vertilizer is indeed the reason I grew some baby hair, but I can't really promise. I mean they could have been there from before because it's actually normal to have baby hair on your hair line, I just feel like that they are in more numbers than usual, which could be the result of the vertilizer.
Will I purchase it?
I'm actually planning purchase one more bottle, and a spray bottle.
Will I recommend it?
Yes, it's worth a try
Pros:
Affordable compared to the other vertilizers I've used
Doesn't make hair sticky or greasy
Hair feels amazing once it's absorbed
Fights hair fall
Cons:
I wish it came with a spray nozzle
Contains paraben
Where to buy:
Official site, Amazon, Snapdeal, Flipkart
Rating:
4.8/5
* PR sample but the opinion is completely honest