With Dhanteras approaching a lot of us will be soon finding ourselves browsing for gold ornaments at the jeweller. However, today's busy life barely gives us the time it takes to visit a jeweller shop and choose the perfect piece that reflects our taste.  So I was browsing online and I came across the huge collection CaratLane has to offer. They have an amazing collection of gold and diamond jewelleries, starting from a very affordable range.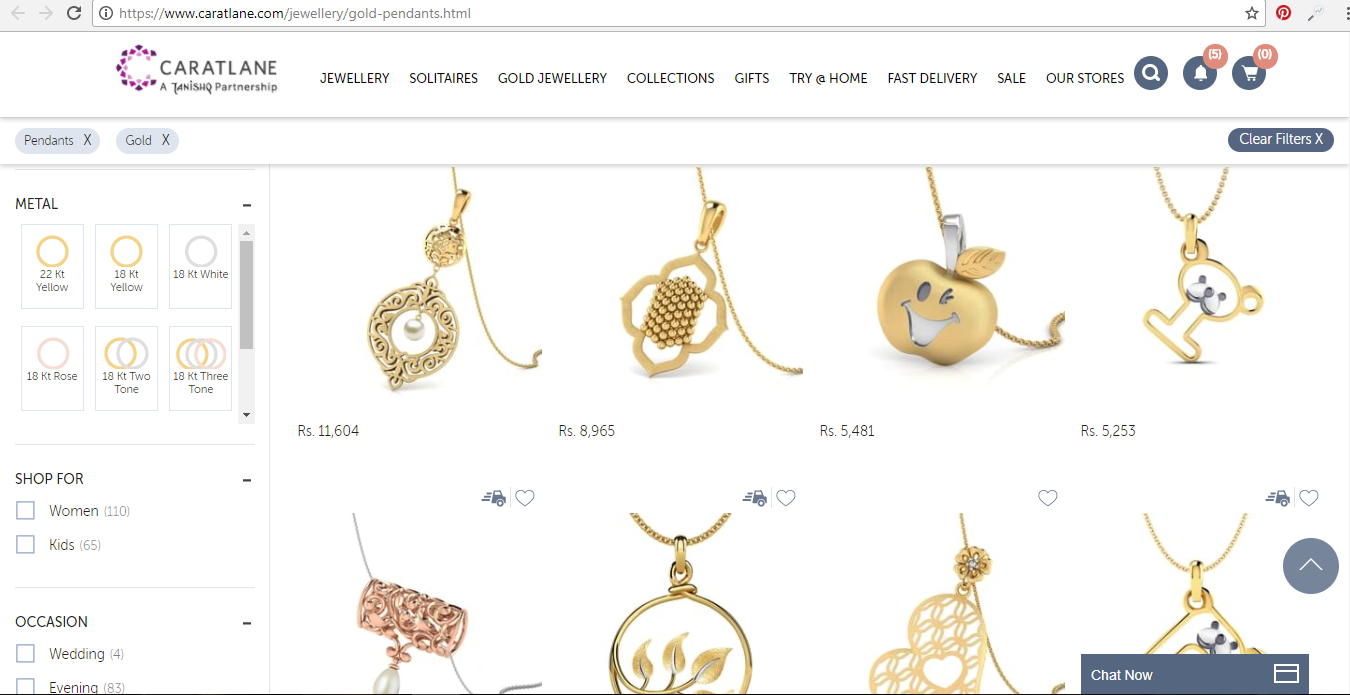 The designs are unique since they manufacture their own jewelleries. Now comes the fun part, if you are someone who's too busy to visit the store but you are sceptical about shopping jewelleries online, you can actually try the jewelleries at home before making the purchase. There is an option on their website 'Try@home' where you can book an appointment. Their jeweller consultants will get the pieces at your mentioned location at your mentioned time, be it at your home or your office. You can try the pieces on and choose the perfect one for you. In case if you don't like anything, there's no obligation to buy.
The gold pendant range starts from as low as Rs5000 and varies up to Rs150000. You can find some really elegant and sophisticated gold pendant designs that can be worn along with office attire as well as with festive wear. No matter what your taste in jewellery is, there's something for everyone. You can also filter your search according to the occasion, how convenient is that!
They also have a unique gold jewellery collection for kids and babies at a very affordable range. Personally I feel like gift cards are the most thoughtful gift one can give you. Nothing gets better than choosing your own gift, so if you are willing to gift someone a piece of jewellery but you also want them to choose it themselves, you can choose a CaratLane gift card ranging from 1000-10,000.
Honestly, had I discovered this site sometimes back, I would have definitely purchased my wedding band from them, given to the unique range of designs.