If you have been following my blog for a while you are probably familiar with my income report posts. Even though I haven't reached a point where my income reports can inspire anyone but I've been sharing it anyway as a way of documenting my journey as a full-time blogger and as a way to tell the newbie bloggers that nothing happens overnight, it happens, gradually, and it does happen. I barely made any money from my blog for around a year, I haven't even started receiving PR samples when I left my job as a Senior Data Analyst but I knew I can do it. Now even though my income is not very huge, I'm still more than just satisfied that I'm making this money while doing something I love, rather than making a bigger amount doing something I dislike. And if you are a newbie blogger or a person with a creative soul who wants to do something different, I just want to tell you 'believe in yourself' because that's what I did when I left my job.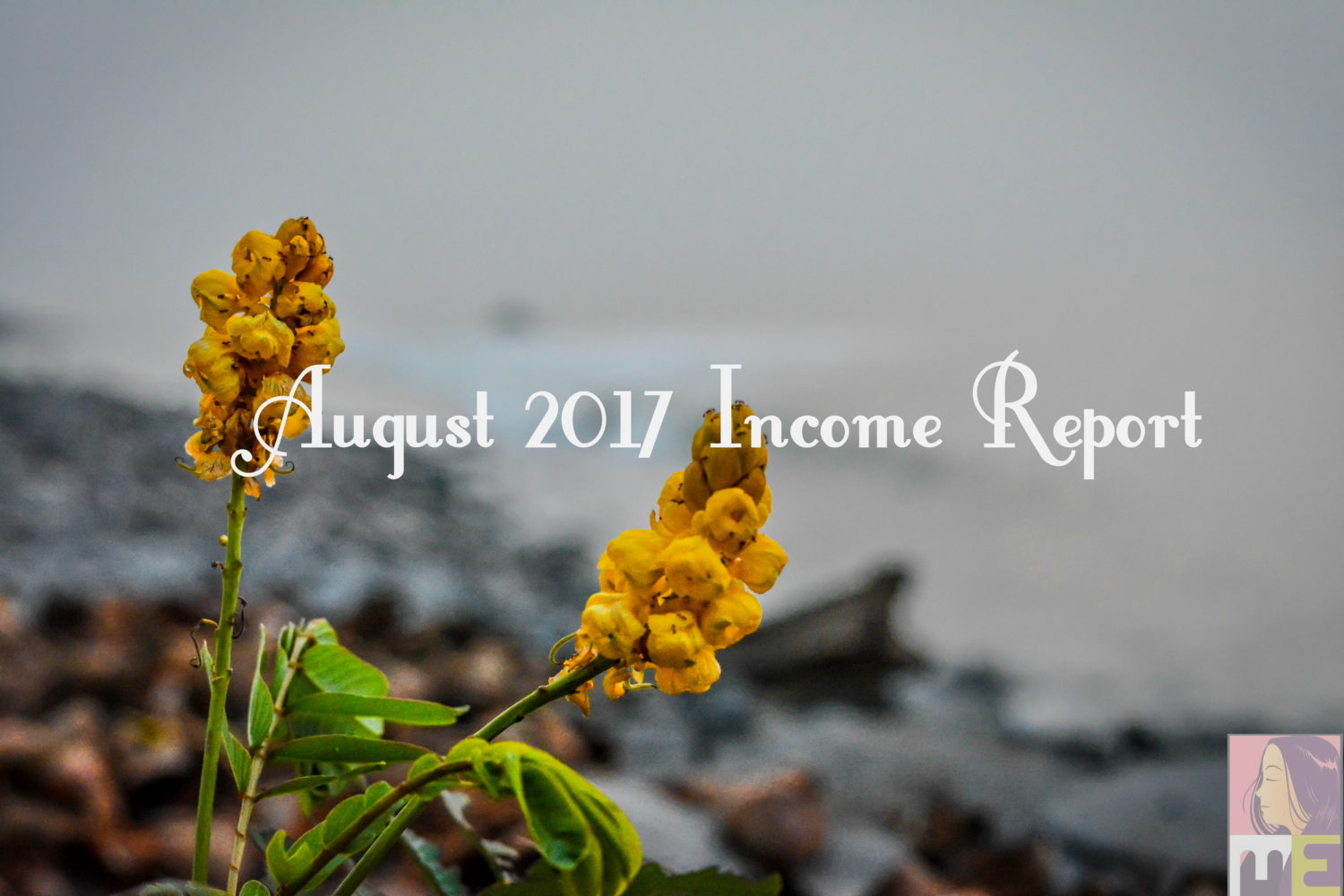 So anyway, back to my income report. I've worked on various projects this August; however, I haven't received half of the payment yet since most of my sponsors process the payment once or twice a month. If you have read my previous reports, you'll know that I only include the transactions that's already been done, and leave the pending payments for the next month.
I also haven't invested on products as my current list of 'number of products yet to be reviewed' crosses 60 and I'm looking forward to invest on some hi end products the following months. On the other hand, it was my blog anniversary (that I couldn't manage to celebrate) and I had to renew my hosting and domain so probably it's a good thing that I haven't invested on products this month.
Income:
Sponsored posts: 5000Rs
Brand Association: 2500Rs
Total: 7500Rs
Expense:
Domain Renewal: 661 Rs
Hosting Renewal: 3525Rs
Facebook Boosting: 216Rs
Twitter Boosting: 667Rs
Total: 5,069 Rs
As you can see, I'm not left with much this month but that's okay, at least I could renew my domain and hosting with the money I made from my blog (unlike the previous years).
Next month will be better 😀