By now, you are probably familiar with the Goodal Water Full Masks since I've reviewed almost their whole range very recently. If you haven't read the previous reviews, here's a short round up- the masks have excellent fitting, the sheets are thin and feels like 'second skin', the vitamin provided me with brightening effect, the Hyaluronic Acid with immense moisturization and the Collagen mask with a notable elasticity. So today I'll be reviewing the last mask from the range-Propolis.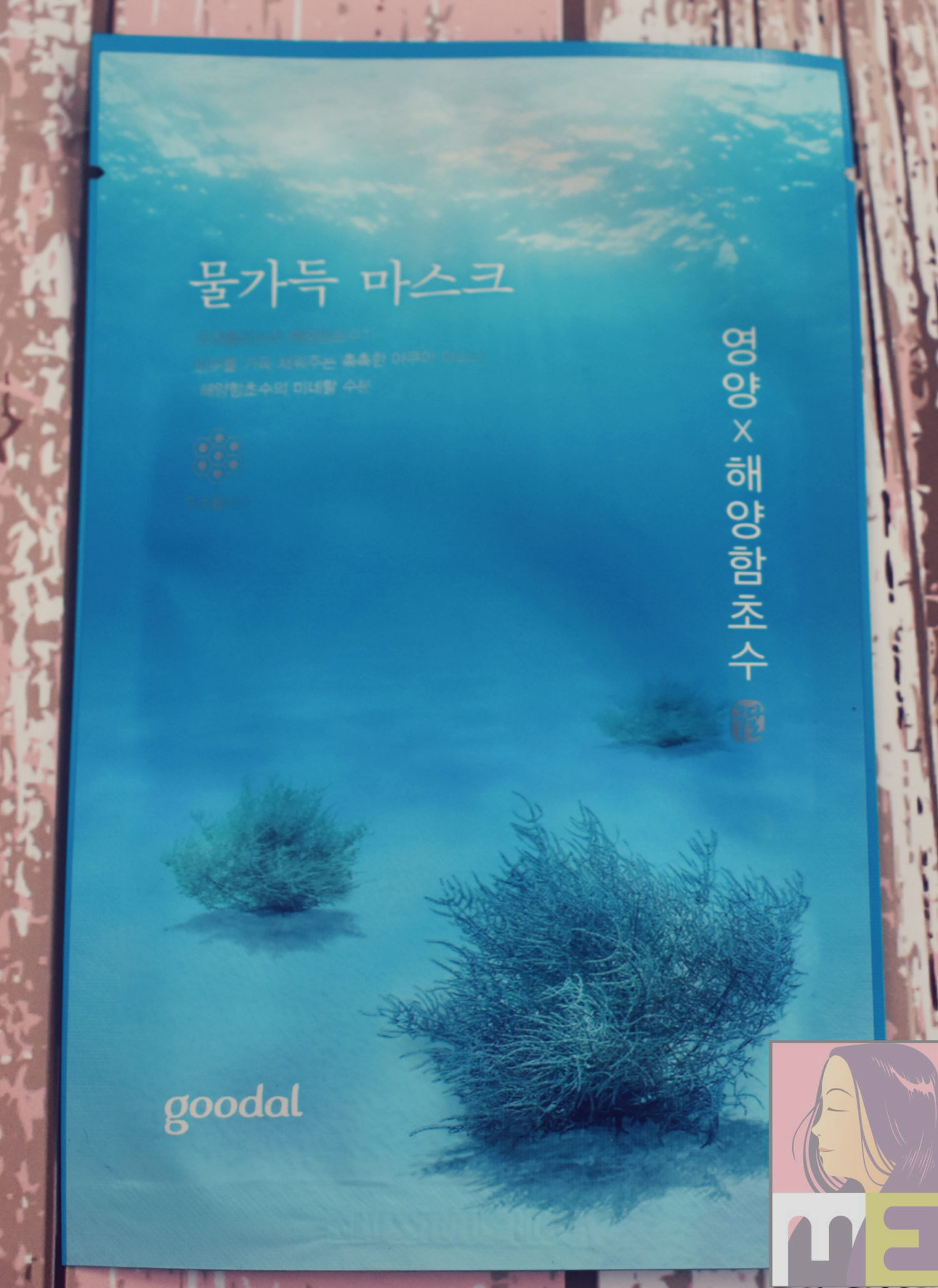 Claims:
All 4 of the GOODAL Water Full Masks are formulated with mineral moisture from Salicornia herbacea water Salicornia herbacea mineral rich deep seawater and purified enzymes ingredients give moisture + nutrition + Brightening + wrinkle enhance total care.
This Water Full Propolis Mask has the formation of a moisture film with mineral, vitamin and amino acid rich propolis gives glowing skin care.
Contains argan oil, shea butter and avocado oil.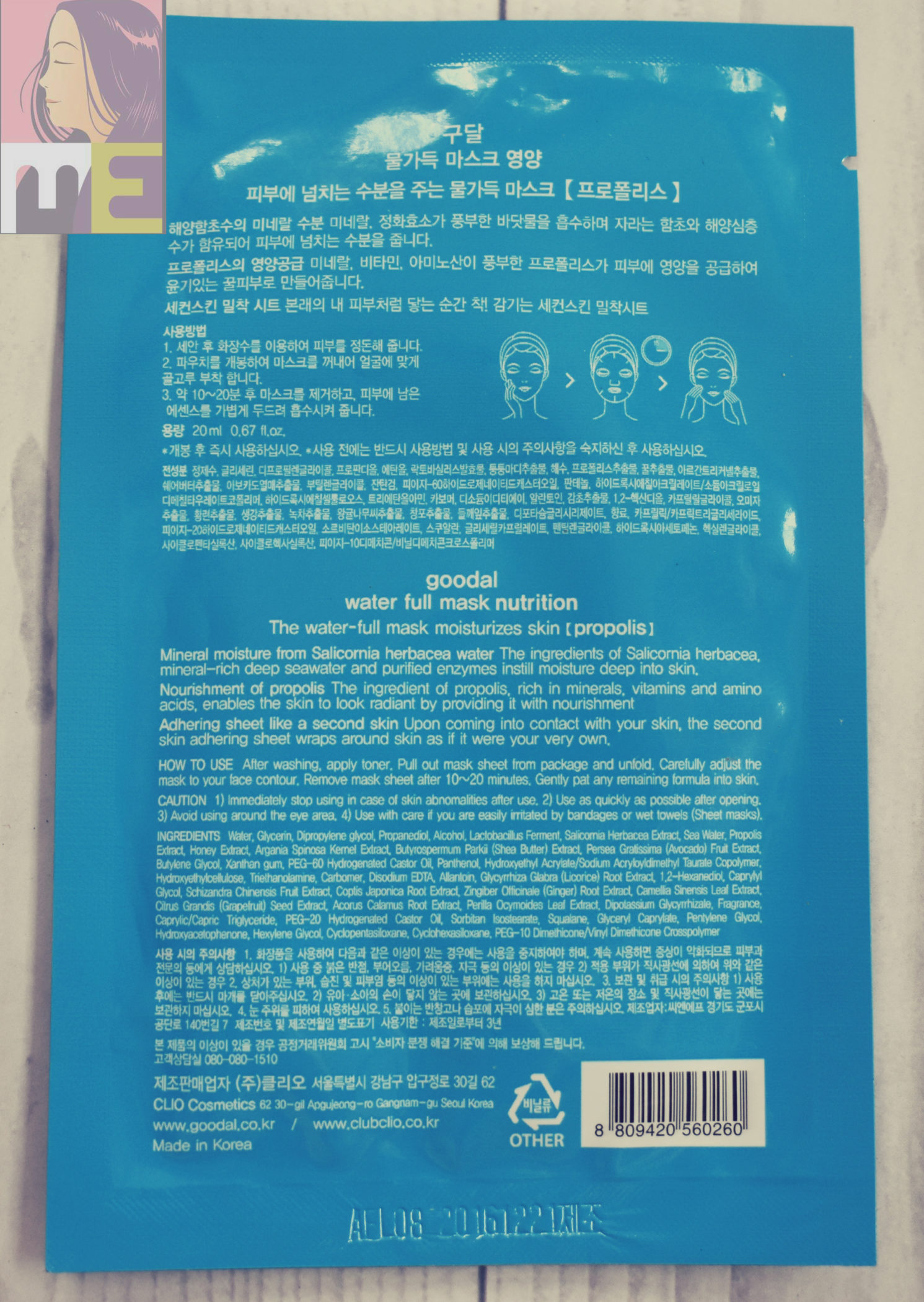 My Experience:
Like always, I used the sheet mask after exfoliating and kept it on for around 30 minutes. The sheet was drench in enough serum and it was still wet when I removed it. I patted the extra essence on my skin after removing it and finished it off with a night cream. Lately my skin feels a bit stretched, probably because I'm testing a beauty water that contains alcohol. I woke up the next day with an immensely hydrated and brightened skin. My skin was even and had a healthy nourishment. However, the moisturization did not linger as much as it did when I used the hyaluronic mask (probably 3-4 days).
Overall, I really liked this product and I've loved using all of the masks from the range especially because of their "second skin" concept. Even though I prefer lying on my back while enjoying the sheet mask session, I really love how it feels just like skin when I opt to pack my bag or do stuffs without feeling like it might slip off.
Ingredients:
I would have loved it even more if it was alcohol free, but let's just be honest, it's a tough job to search for alcohol free masks.
My CosDNA analysis came up pretty clean, with butylene glycol raising 1 acne trigger flag, Triethanol amine 2, carbomer 1 irritant, and hexylene glycol 2 acne trigger. Needless to say my skin doesn't trigger to any of the above mentioned triggers, and besides the flags are pretty low.
MRP:
Rs200 on Skinnmore.com and they have free shipping on all order.