Hey guys, it's that time of the month when I enjoy clearing some clutter from my dresser and my bathroom cabinet. This time I haven't finished many products as I've been doing empties posts for some time now and I've already got rid of all the half empty bottles that has been sitting idly. Most of the products I'm currently using are almost new and so the empties posts might be a little shorter the next few months.
So here's everything I've finished up this August.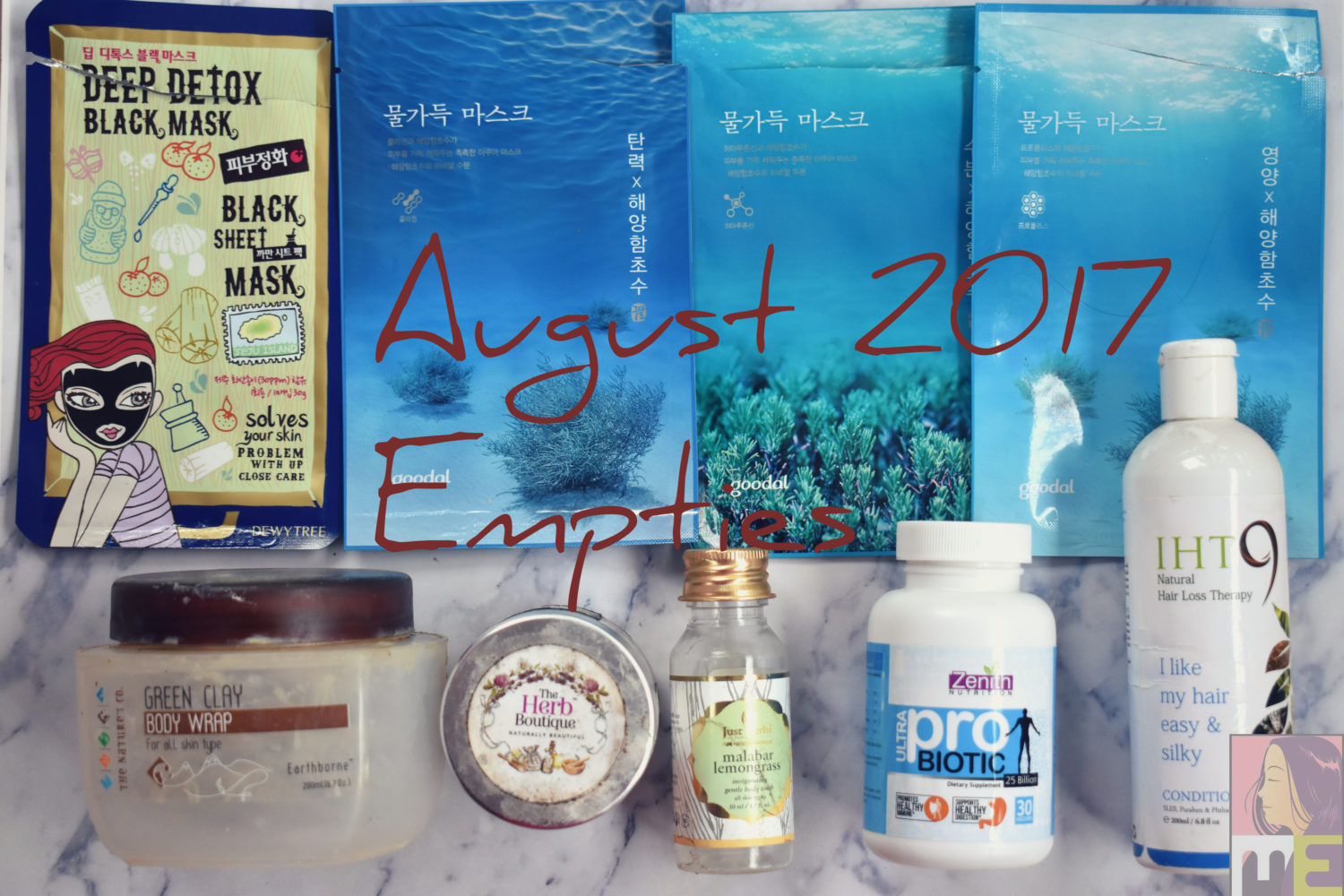 Lastly, I also finished my eye cream last month, but the tub rolled far away from my sight and I noticed it only when I packed away my camera and threw away the empty bottles.
Anyway, these are the products I finished this month. Possibly next month, there will be too many empty sheet masks but a very few empty bottles. However that does not mean I'm clutter free as I've done some crazy hauls in the past few months.