Hey guys, I have news, I have found yet another India based K-Beauty site that offers a wide range of Korean beauty products at a very reasonable price. I came across this site called Coral-Beauty when one of you readers asked me to review their site and I got a bunch of products from them ranging from skincare to makeup. They have got some of my favourite brands like Etude House, Peripera, A'pieu Leaders, Banila Co., Klairs, Cosrx and Son & Park. And they have brands/products that weren't very easily available in our country previously.
So here's everything I got: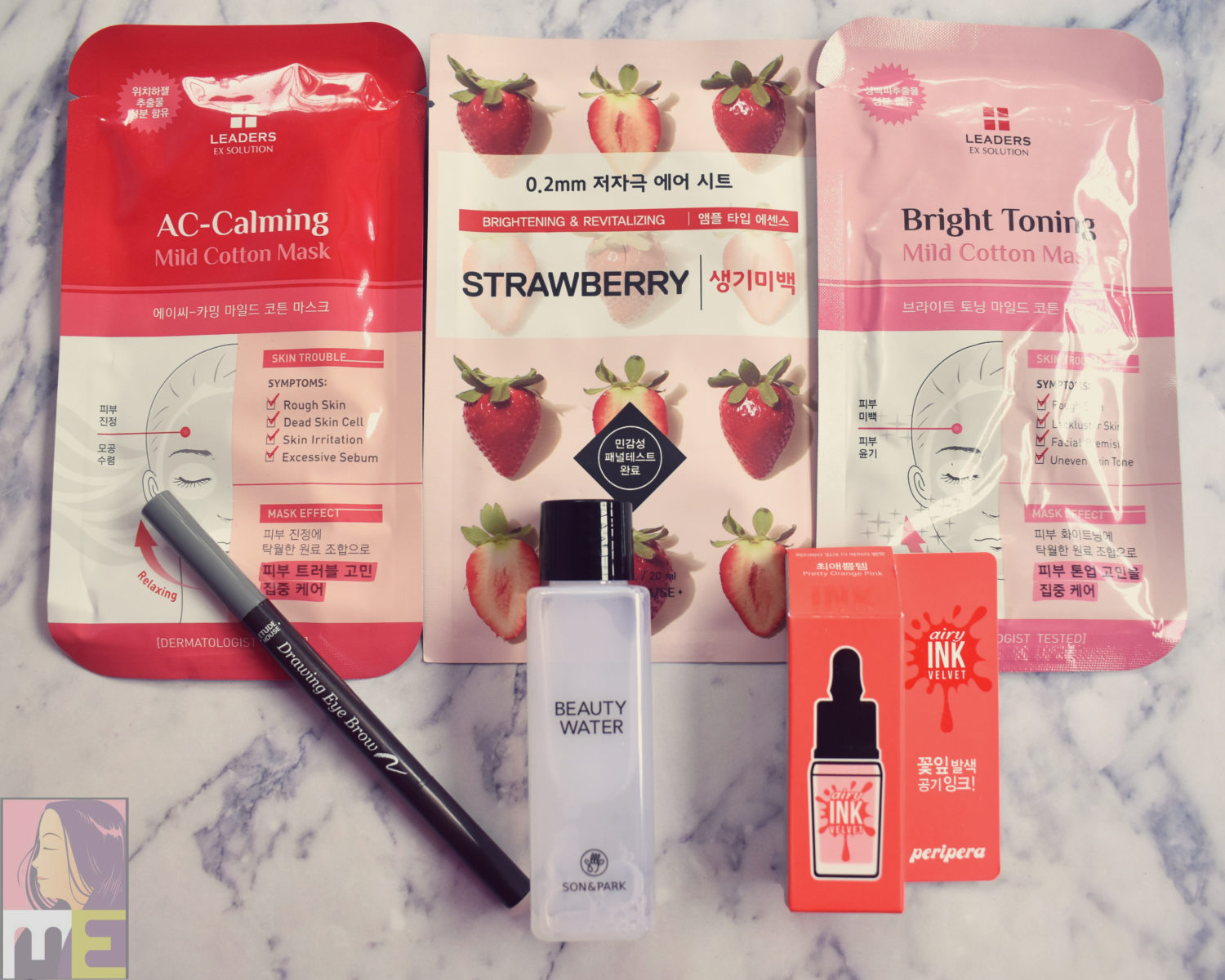 Leader's AC calming Cotton Mask:
Etude House Strawberry Mask: I've earlier had great experience with Etude House Rice Masks and Pearl masks and I have an equal expectation from this one.
Leader's Bright Toning Mild Cotton Mask:
Etude House Drawing Eye Brow:
Son & Park Beauty Water 500ml:
Peripera Airy Ink Velvet:
I haven't yet used any of the products apart from the Beauty Water and so far I am loving it. I'm already allured by the wide range of product collection Coral-Beauty has to offer, and what's better is that you can actually check what product they are going to curate next and which products they will be restocking.It really helps, because you'll know if you should wait for your favourite products or look for a substitute.
As you might have already guessed, yes, reviews are coming. I'm particularly very eager to try the Ink Velvet and have been eyeing this brand for years (especially their cushion blush) and since I haven't worn makeup in like 5 months ever since I got that skin infection, it's going to be extra special since my skin has recovered and I have a stash of brand new K-Beauty make-ups.
Hopefully the reviews will be up shortly.
Till then,
Bye,
XOXO